With dinosaurs and other ancient creatures stomping around the Earth, the ancient world can be endlessly fascinating for kids.
From electronic toys to coloring books, there is no shortage of paleontology and dinosaur-themed merchandise out there, but few take advantage of a child's natural curiosity and interest to provide a quality learning experience.
Paleontologist kits can be a great introduction to science and to scientific methodology for kids, and a welcome addition to any science curriculum.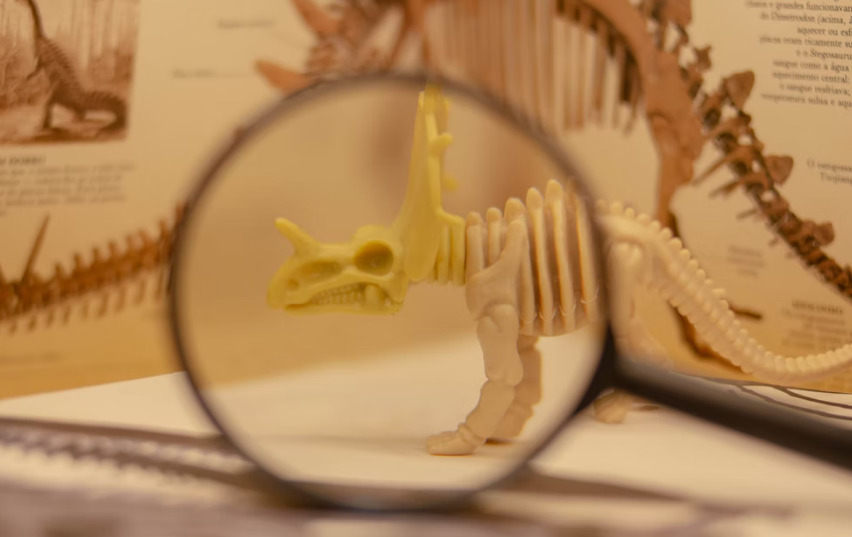 By examining ancient bones and fossils, kids can learn not online about the anatomy of these ancient creatures, but also about the geologic process of fossilization. 
Supplementary learning materials can also help students better understand the way these ancient animals lived, the world they inhabited and how they interacted, hopefully, sparking a lasting interest in the life sciences.
If you are a homeschool looking for engaging, hands-on activities to add to your science curriculum, or if you're just a parent looking for something fun and educational for a rainy day, then read on as we explore the best paleontologist kits for kids.
In A Rush? Check Out Our Picks For Best Paleontologist Kits For Kids
What We Look For in a Paleontologist Kit for Kids
Unlike a general STEM kit, a reading kit or even a robot kit, paleontologist kits for kids are a bit of a niche item in the world of educational products and it can sometimes be hard for parents to separate toys from actual learning products suitable for home learning.
In general, there are a few things we look for when it comes to these kits.
Learning Material
Although it's always fun to dig around, a good paleontologist kit for kids should offer actual learning guides or, at least, something that can help a parent better formalize the learning and help connect the kit's activities and finds to specific STEM subjects, such as Earth Science or Biology, so that they can more easily be integrated into lessons.
Fun
Often as important as formal learning, educational value is very important when it comes to kids and paleontology kits.
The whole purpose of these kits is to offer a fun way of exploring the ancient world and its creatures, so that students better engage with and remember the learning material.
If a child becomes bored due to an endless recitation of facts and charts and begins to tune out, then the whole point of getting one of these kits is lost.
Scientifically Accurate Finds
There are plenty of kits out there that allow children to dig up things like dragon bones or monsters, something that is of…questionable educational value.
While perhaps fun, and at the end of the day these are educational kits and should deal with actual species of animals.
Keepsakes
With paleontologist kits, part of the attraction is letting kids dig up fascinating and important fossil evidence of what the ancient world was like. 
We feel that these fossils should be high quality and something that kids will want to keep on their shelves for a while, serving as a reminder of their exploration of ancient life and how cool science can be.
Good tools and materials
This is more of a practical issue., but many excavation kits encase their fossils in tough material to provide a realistic paleontology experience.
Digging them out can take some effort, and the last thing parents want is for things to break mid-use and frustrate the student.
We also pay special attention to kits with tools that can be reused after the kit is completed, ideally letting kids take them outside and use them to look for fossils in the real world.
Best for Younger Students – KiwiCo Paleontologist Starter Kit
| | |
| --- | --- |
| Pros | Cons |
| ✔ Lots of educational material | ❌ Can get a little messy |
| ✔ Kids learn about how fossils are made and make their own | |
| ✔ Good, sturdy wooden tools | |
| ✔ Fun, extra activities and things to keep  | |
| ✔ Cool dino skeleton display | |
The Paleontologist Starter Kit is part of celebrated STEM kit maker KiwiCo's larger Professions starter kit series, which is designed to help kids learn about and get interested in a number of different scientific careers.
The Paleontologist Starter Kit is centered around digging up a dinosaur skeleton.
The hammer and chisel included in the set are good, well made and sturdy. Digging the various bones out of the plaster isn't too difficult, assembling the model is pretty easy to do and, overall, there isn't much that can go wrong here – making it ideally suited for younger students..
In addition to the excavation, kids can also learn to make their own fossil impressions using modeling clay or plaster. We really liked this activity, since it helps kids to understand the process of fossilization much better than any textbook explanation.
To help make these fossils impressions, the Paleontologist Starter Kit comes with a number of miniature dinosaurs, which are also kind of a treat.
In addition to the hands-on activities, as with their other kids, KiwiCo includes quite a bit of educational material that parents can use to deepen learning.
There's a booklet on fossils, another on dinosaur digs, a larger book entitled "Paleontologist's Guide" and another called "Guide to Being a Paleontologist."
Finally, the kit also offers a small poster of fossil and dinosaur facts that we feel kids will enjoy putting up in their rooms.
Overall, as typical of KiwiCo STEM kits there's a lot to learn and enjoy in this little kit.
The thing that parents need to be careful about is that, with the included plaster of paris, the chiseling and dino impressions being made, things can get a little messy if you're not careful (especially with exuberant mini-scientists).
That said, the Paleontologist Starter Kit is a lot of fun to use, has great educational content and we feel it can be an excellent way to introduce the science of fossils to younger kids.
For more information, check out our review of KiwiCo kits
 or 
Best For Beginning Fossil Collectors- National Geographic Mega Fossil Mine Dig Kit
| | |
| --- | --- |
| Pros | CONS |
| ✔ Uses real fossils | ❌ Tools can be a little small for adult hands |
| ✔ There are a lot of fossils to dig up (15) | ❌ Fossils the same across all kits |
| ✔ Good, interesting variety in fossils – from bone fragments to ammonites | |
| ✔ Very affordable | |
| ✔ Full-color learning guide with photos | |
| ✔ Highly educational | |
National Geographic is probably one of the most trusted names when it comes to educational materials and programs, producing magazines, television shows and a myriad of books, just to name a few.
The company also produces a lot of educational material for kids, and their Mega Fossil Mine Dig Kit lives up to their solid reputation, letting kids explore the world of paleontology in a fun and engaging way.
The kit contains 15 fossils randomly embedded in a fairly thick (1.5 inches or so) block of gypsum and dirt, so junior scientists will have the opportunity to dig up a good variety of samples- shells, teeth, ammonites, dinosaur bone fragments and even ancient dino poop- that will captivate them and get their imaginations firing.
Where it gets interesting is that, unlike other kits, Mega Fossil Mine Dig Kit uses real fossils, not reproductions or imitations.
This adds a welcome touch of realism to the kit.
Kids work with, examine and can ultimately keep actual fossils, which are a lot more fun to display and which add a sense of value and excitement to the kit, since kids will know they found something real and ancient.
In terms of learning material, the Mega Fossil Mine Dig Kit comes with a full color, illustrated learning guide to help budding paleontologists identify their finds.
As might be expected from the National Geographic brand, the guide is well written and very informative, describing each fossil and their biology/ecology, and should be an excellent addition to learning overall.

On the downside, the tools the kits provide (chisel, brush, and magnifying glass) are well-made but aren't full sized.
They are designed for children's hands and adults may have a hard time holding them comfortably if called upon for a little help.
Another issue is that the fossils are always the same in these kits so if students have a blast digging them up and want to try again, they will have to look elsewhere to add anything new to their fossil collection.
Given how much you get with this kit, which is also produced by a big name brand like National Geographic, one might expect the Mega Fossil Mine Dig kit to be quite pricey, but it is actually surprisingly affordable.
With a price of just $24.99 (at time of writing), this is a kit that delivers a lot of value and can fit just about any budget. 
Best Balance of Educational and Fun- Discover with Dr. Cool Mine for Fossils Dig Kit
| | |
| --- | --- |
| Pros | Cons |
| ✔ 10-15 real fossils, depending on kit | ❌ A couple fossils may not be the most exciting  |
| ✔ Educational  'adventure guide' written by teachers | |
| ✔ Activity book with fun games, puzzles, and mazes | |
| ✔ Satisfaction guaranteed | |
As we mentioned previously, any learning kit has to walk a narrow line between being educational and being fun.
If there's too much top-down instruction, the child likely won't enjoy it. If the focus is solely on fun, they won't learn much. Striking that balance is a difficult thing to do, and not all educational kits can manage it.
Fortunately, Discover with Dr. Cool's Mine for Fossils Dig Kit hits that sweet spot pretty well.
The kit includes ten real fossils hidden inside the excavation brick.
There is some good variation here, with kids including dinosaur fossils, shells, shark teeth, and more.
They're generally quite nice- good sized and identifiable, the sort of fossils kids will prize and want to hold onto for some time to come.
Kits also come with a pretty fun activity book, filled with paleontology-related puzzles, mazes and games that kids can use when they're done digging.
On the educational side of things, the kit delivers quite nicely.
The kids come with a very educational 'adventure guide' which the kids will use to identify and understand what they've found. The guide is written by real, experienced teachers so it's interesting, well designed and, perhaps most importantly, understandable.
With all this included, it's perhaps no surprise that the kit comes with a 100% satisfaction guarantee, something that's not usually available with educational kits and that is nice to see.
On the downside, the fossils are fairly random and, while most are really cool (like teeth and real bone fragments) a few may not always be the most exciting to look at for kids.
That said, with its actual fossils, well-designed educational material and entertaining activity book, Dr Cool's Mine for Fossils Dig Kit is a great gift for any kid looking to have fun and learn at the same time.
Check out Dr. Cool's Mine for Fossils Dig Kit (10 piece)
Or
Check out Dr. Cool's Mine for Fossils Dig Kit (15 piece)
Coolest Dinosaur Paleontology Kit – Discovery Kids Toy Dinosaur Excavation Kit
| | |
| --- | --- |
| Pros | Cons |
| ✔ Kits come with two dinosaur skeletons, a T-Rex and Raptor | ❌ Not as much formal educational material as some other kits |
| ✔ Models are 3D and very realistic | |
| ✔ Tools are full-sized and well-made | |
| ✔ Models assemble easily  | |
| ✔ Finished Models durable enough for play | |
| ✔ Very Affordable | |
| ✔ Nice double sided STEM poster included | |
If you have a student who loves dinosaurs, or you're looking for a kit that can spark a love of science through fun rather than direct teaching, the Discovery Kids Toy Dinosaur Excavation kit is probably your best choice.
Digging through plaster with the included mallet and chisel, kids will discover enough buried plastic bones to assemble two dinosaur skeletons- one Tyrannosaur and one Velociraptor.
These skeletons assemble easily, with the bones popping together nicely and easily.
Unlike most kits, these are well-molded, 3D bones that are also quite realistic- almost museum quality, really.
Once fully assembled, the skeletons are set into accurate and dramatic poses. The T-rex is caught in the middle of a roar, and the Velociraptor looks almost ready to pounce.
One thing we really liked about this kit was the durability of the dinos. Once built, these dinosaurs are far more than just display models or statues.
The plastic bones are quite tough, meaning they can stand up to normal childhood play.
While it's true that a bone or two might come off, the snap together construction means that it's unlikely normal playing will break anything irreparably. In short, your child isn't just digging up a model dino, they're digging up some cool skeleton toys that they can enjoy for some time to come.
The Dinosaur excavation kit comes with good quality tools. The hammer, chisel and brush are well-made and should last well beyond the time needed to dig up the bones, so kids can use them in other excavations if they'd like.
The kit also comes with a set of goggles, which is thoughtful, since the tough chalk used to hide the bones tends to fly pretty wildly.
The one downside of this kit is that it doesn't come with quite as much formal educational material as some of the other kits on our list, such as guides or lesson plans.
The kit does, however, come with a nice double sided poster containing STEM trivia and activities, which is nice and something that will look nice on a child's wall.
That said, the kit is quite affordable – coming in at less than twenty four dollars, it can make for an excellent addition to a formal lesson plan in earth science or biology.
Overall with two well-made and durable 3D models of realistic dinosaur skeletons, the Discovery Kids Toy Dinosaur is a fun kit that can be a great educational gift for any dino-loving kid. 
Best for Serious Students – Home Science Tools' Paleontologist's Backpack Kit 
| | |
| --- | --- |
| Pros | Cons |
| ✔ Really cool, high-quality paleontology tools | ❌ Not exactly cheap |
| ✔ In-depth educational resources | ❌ Fossils don't come buried |
| ✔ Limestone included to help them learn to fossil hunt | |
| ✔ 8 piece fossil set included | |
| ✔ Comes with backpack for taking the learning outside | |
| ✔ Variety of cool fossils to examine | |
Some kids seem to be natural-born paleontologists and explorers.
Whether it's because they've already completed a basic fossil kit or they're the type of child who wants to go out and search for their own fossils in the real world, an entry level, introductory kit might not do the trick for them.
For these serious students of ancient life, Home Science Tools' Paleontologist's Backpack Kit is probably the best choice out there.
To begin with the kit comes with a set of high-quality paleontology tools. 
Most paleontology kits out there come with three or four plastic or wooden tools, designed for use with the kit or light, casual digging with similar projects.
Not here.
The Paleontologist Backpack Kit comes with a variety of real tools, including a metal rock hammer, full-sized magnifying glass, metal chisel, goggles, brush and, of course, a backpack to hold them all when on the go.
Everything in the kit is well-made, and meant for heavy real-world field use.
Beyond the toolset, the kit also contains educational material.
A full-color manual gives students deeper information on paleontology, scientific study methods, and proper tool use, which is perfect for the budding field researcher.
The kit also comes with a pocket-sized Golden Guide Fossils book that serves as a field reference to spotting and identifying any fossils.
The kit also contains a good-sized notebook for recording finds, results, experiments or for journaling exercises.
Of course, we couldn't call it a proper digger kit if it didn't have fossils.
The Paleontologist Backpack Kit comes with a set of eight fossils, which give kids a sense of what they're looking for, as well as a nice chunk of fossiliferous limestone that they can hone their tool skills on.
The fossils themselves are pretty cool, as well, letting kids examine ancient shark teeth, coral, dinosaur bone fragments, marine animals and more.

On the downside, the kit contains fewer fossils than some of the others on our list and they aren't buried in plaster, so kids won't be able to readily dig them out indoors without parents buying plaster and burying them themselves.
That said, this is a kit for fossil-hunting outdoors, not a rainy day activity kit so students are expected to get out there and start digging.
In terms of price, at more than a hundred dollars, this is one of the more expensive kits on our list.
That said, with its high quality materials and more in-depth learning, if you have a more serious fossil-hunter in your home, or you want a kit to take on your next outdoor expedition,  the Home Science Tools' Paleontologist's Backpack Kit is a great choice.
Why Introduce Paleontology to Students?
Paleontology is the study of ancient life on Earth, exploring creatures like dinosaurs, mammals, ancient fish and insects, as well as prehistoric plants, flowers and more.
As such, it can be a natural way to explore topics in biology, earth science, anatomy and biology, ecology and scientific thinking.
In addition, many kids are already fascinated by dinosaurs and lessons in paleontology can be a great way to deepen and focus that knowledge, connecting any facts students may have learned to larger, biological topics and concepts.
Finally, doing paleontology is a very multisensory experience that's great for many different types of learners.
More tactile students can enjoy digging and sorting items, while visual and auditory learners can enjoy the many books, art and documentaries that have been made about ancient life (and no, not just Jurassic Park).
Why Choose a Paleontologist Kit for Kids?
There are a few reasons why parents would want to consider a paleontologist kit for kids, rather than, say, a book about dinosaurs or a ready fossil.
Hands on learning
A paleontology kit offers kids a real hands-on learning experience.
Students can dig through 'rocks' to excavate fossils, then compare what they've found to the guide to discover what they are.
This can add a more multisensory and engaging element to traditional science curricula, which in turn makes learning more memorable for students.
They allow students to explore a relatively interesting, but less common, area of science
Despite being very cool and featured in many movies and tv shows, paleontology isn't often explored as a science in any real depth in the K-12 system.

A paleontologist kit for kids can give students an opportunity to explore and learn more about this more niche field of science.
They easily integrate into more traditional science lessons and units
A paleontology kit can easily compliment different units of study with more in-depth exploration.
For example, digging up fossilized teeth can lead to a talk about fossilization and earth science, as well as how and what prehistoric animals ate which can segue nicely into a lesson in biology and ecology.
Fossilized leaf and flower impressions, on the other hand, can be a good way to introduce botanical studies.
They making learning science fun
Students tend to learn best when they're having fun and digging for and finding fossils can be a lot of fun for kids, especially when they can keep and display what they've found. 
What To Look Out For With Paleontologist Kits for Kids
When buying a paleontologist kit, there are a few things that parents (especially those of younger kids) should be aware of for both safety and peace of mind.
Will Get Messy
Part of paleontology involves digging and to replicate this experience for kids many paleontologist kits bury their fossils in plaster or other materials.
As kids dig their way to their keepsakes, they will most often leave a trail of dust and crumbly bits that will get everywhere, so its best to work on an easily cleaned and non-stainable surface.
Can contain sharp or small parts
Many paleontology kits include things like chisels and hammers to help students dig, which can be a hazard for small fingers if left unsupervised.
Further, some fossils included in these kits can be quite small and hard to find, meaning parents and students need to keep an eye out when digging so as not to miss any.
Further, these fossils can be easily lost if not carefully stored.
Excavation material might need softening
Finally, some kits bury their fossils in materials that can be challenging for young kids to dig through, requiring parents to soften them up with water from time to time to prevent frustration.
Bottom Line
Although not the most popular science to introduce to kids, paleontology is a fascinating scientific discipline that blends the worlds of biology and earth science and can introduce students to the fascinating ancient world and its lifeforms.

Paleontologist kits for kids can be an easy way to do so, providing a ready hands-on exploration of the discipline that can provide students with a fun learning experience, as well as a variety of fossils that they can actually keep and display to their friends.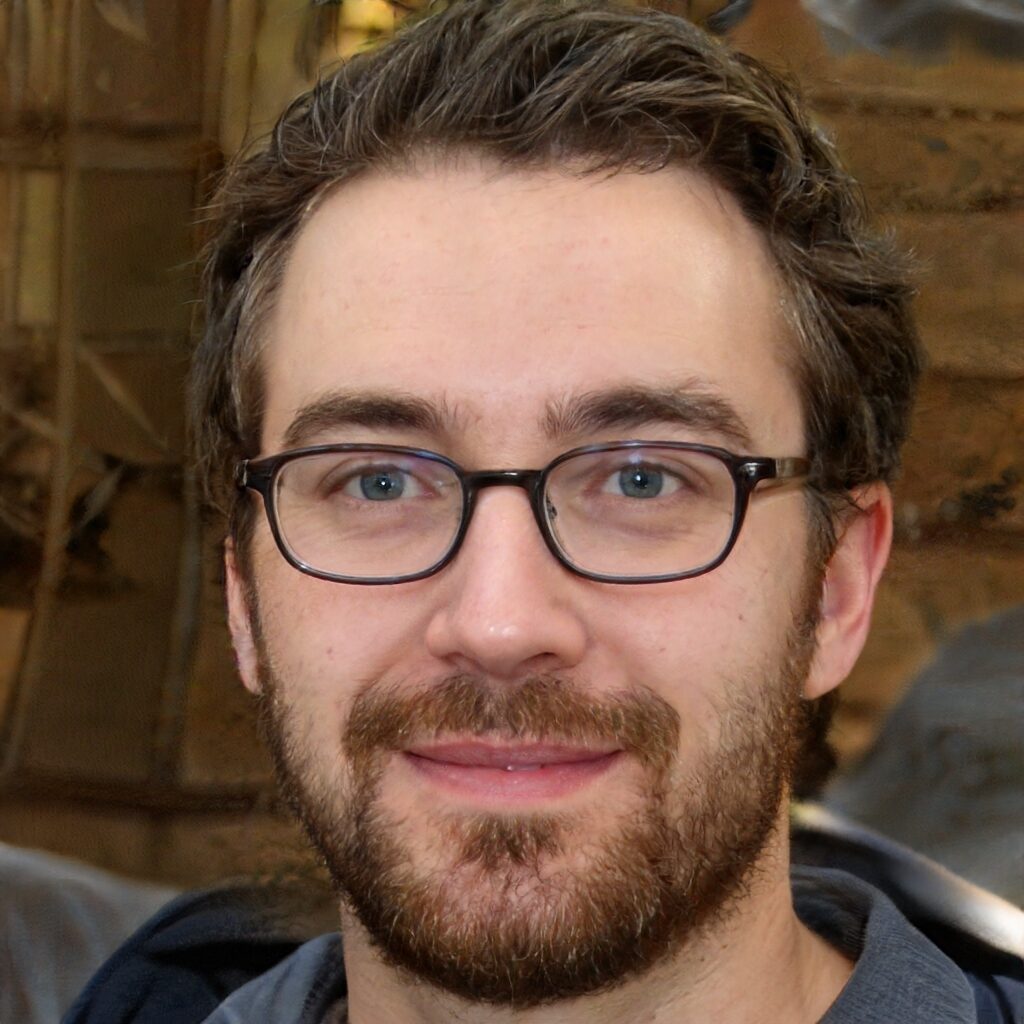 About the Author
David Belenky is a freelance writer, former science and math tutor and a tech enthusiast. When he's not writing about educational tech, he likes to chill out with his family and dog at home.