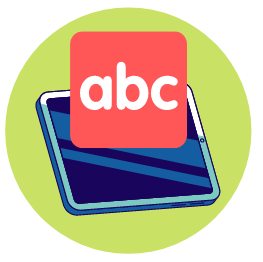 Although not the cheapest curriculum out there, if you have a student in Grades 6-12 and you're looking for an online homeschool math curriculum that is easy to use, teaches math in an effective and approachable way while supporting independent learning, UnLock Math may be the right solution for you.
What is UnLock Math
Founded in 2013 in Canada, UnLock Math is an online math curriculum for upper level math (pre-Algebra through pre-Calculus).
Taught by veteran instructor and co-founder Alesia Blackwood, UnLock Math uses a combination of integrated video instruction and an adaptive learning platform to help kids learn and master math material while letting parents customize and track their child's learning outcomes.
UnLock Math Curriculum
Officially, UnLock Math covers math for Grades 6-12. Being based in Canada this can be a little different than the US, depending on where you live, but essentially the curriculum covers Pre-Algebra to pre-Calculus.
It also covers a Foundations course, which is like grade 6 math/pre-pre-Algebra, that essentially makes sure that students are prepared for the courses pre-Algebra course, reviewing things like order of operations, factoring, exponents and ratios and more.
Oddly, UnLock Math does not cover Calculus, which means that the some 15% of high school students who take Calculus each year will probably have to look elsewhere for instruction.
UnLock Math breaks each of these subjects into between 12 and 16 units, each of which contains approximately 10 lessons covering a particular topic.
Ultimately, this means that there are well over 500 video-integrated lessons in total available from UnLock Math, which is quite a bit of multimedia math content compared to other programs out there.
Approach to teaching: Mastery or Spiral
UnLock Math tends to lean more towards a spiral approach to teaching mathematics.
Lessons are short and larger topics are broken up into bite sized chunks, which makes them more approachable and easier for kids to tackle on their own.
Like Saxon and Math U See, UnLock Math has integrated a system of continual review into its program in the form of Stay Sharp questions that are built into each lesson, where older material is frequently reviewed and quizzed alongside new material.
This can be of great benefit for students who do well with lots of review, practice and drill, as it can strengthen long term retention, although students who pick things up quickly can find the process a bit repetitive.
How It Works
Accessible from a web-browser, UnLock Math is a self-paced math learning program that allows kids to learn math in an organized, sequential way.
Once started along a path, students progress lesson by lesson and must complete a unit in its entirety to "unlock" (hence the name of the program) and move forward to the next topic.
Each individual lesson follows a fairly straightforward structure, with kids guided step by step through a (literal) pathway that takes them from lesson to exam with a minimum of clicking around.
Warm Up
To help get kids into the right mindset to do math, UnLock Math begins each lesson with a warm up section that contains 5 questions.
These questions go over material covered in the previous lesson, getting students ready for lessons while refreshing their memories and giving them a bit more practice, something that can be particularly useful as math topics tend to build upon one another.
Lessons
Having warmed up with a few refresher questions, students then move on to UnLock Math's instructional component, which is taught primarily through some short videos.
Every lesson has an accompanying video, which means there are some 500+ videos from which students will learn, which is quite a lot.
The videos are hosted by veteran teacher and co-founder of UnLock Math, Alesia Blackwood, and their format should be familiar if you've seen other math videos out there – Blackwood stands in front of a board and introduces and then teaches relevant math topics for that lesson with demonstrations and examples.
Unlike other math curricula, however, instead of a typical whiteboard or blackboard, Blackwood stands in front of a digital whiteboard that acts something like a green screen and allows the lessons to bring in a lot of visual imagery and animations, which can make the lessons far more engaging for kids than other, more lecture-like video lessons.
UnLock Math's keeps these videos short to medium in length, about 5 to 20 minutes long, which should be enough time to cover the lesson material in enough depth for kids to start doing practice exercises but not so long that kids will get bored.
They are embedded into the site from Vimeo, so students have the ability to speed up or slow down videos as needed, which is handy.
In terms of instructional style, Blackwood typically teaches with energy, enthusiasm and the occasional visual prop, as can be seen in the example below:
The explanations of math concepts are usually clear and common sense and give the lessons a fairly casual feel without dumbing down the material or sacrificing the use of important math terminology, which is important if students want to continue into STEM programs later on.
The lessons may not go into quite the same conceptual depth as some more advanced math curricula out there such as Art of Problem Solving or Singapore Math, being more or less on-grade in terms of scope and sequence, but overall we think these videos introduce and cover critical math topics in a clear and concise way and do so in a way that can potentially go a long way in easing a student's anxiety and stress when it comes to math.
It's quite clear Blackwood cares about the material she's teaching, and it's easy for that enthusiasm and passion to pass along to kids as well.
In fact when we had our testing teen watch these videos it was hard for her to hide her smiles at times despite her best efforts.
Finally, each lesson comes with printable reference notes as well. These are colorful, easy to read pre-made lesson notes and are pretty handy for later review, containing summaries of math concepts with examples of their uses, as well as math keywords and definitions.
Practice and Review
Overall, UnLock Math provides students with ample opportunity for practice and review, which they begin right after each video lesson.
Designed to reinforce their learning before moving onto the next lesson, each lesson usually contains 10 practice problems, 10 "Stay Sharp" problems (that mix in previously learned concepts) and a "Challenge Yourself" problem, which is sort of a "bonus" problem that takes things a little further, exploring math concepts and promotes deeper learning and application of knowledge.
Questions are presented and answered inside UnLock Math, as you might expect from an online learning platform.
Most questions are input-the-number-style questions or multiple choice, so kids do their work on scrap paper and then input their final answer.
That said, for some topics, particularly with geometry and trig, UnLock Math provides more visual and interactive question formats, such as coordinate grids, that require some pretty interesting digital tools such as a built-in digital drawing program.
In this way, UnLock Math does provide students with a wider variety of question "flavors" than some other digital math programs and, with in-built digital toolsets, the ability to fully explore them right on the screen.
UnLock Math does provide digital tools, such as digital coordinate grids and sketching tools, that students can use to fully explore these concepts without the need for tons of scrap paper or workbooks.
The questions themselves pop up one at a time, which focuses attention and is particularly useful for kids who get anxious when seeing pages filled with problems.
When a practice question is completed, students can click to view full, completed solutions with explanations of the problem, which is helpful as it goes a long way to reinforce learning, especially when students get a problem wrong.
Adaptive Learning
UnLock Math has integrated an adaptive learning algorithm into its software. As a result, its questions are adaptive, which means that they become more (or less) challenging depending on a student's success in answering them.
We tend to like adaptive software, as they tend to allow for greater individualization and a more personalized learning experience for students overall.
Students who have strong skills in a particular topic, for example, will find that the adaptive algorithm can still generate questions to challenge them.
The same program can also configure itself to meet the needs of struggling students, decreasing the difficulty of questions enough to challenge them but preventing them from feeling too frustrated and defeated.
Interestingly, within UnLock Math there is a generative bank of questions, which means that kids won't see the same question twice and this also allows infinite practice if a student so chooses.
Quizzes and assessments
Sprinkled throughout the lessons, UnLock Math includes a variety of quizzes, midterms and final tests, which test students in the material they have learned in their lessons.
These assessments have much of the look and feel of the practice questions, and are just a bit more difficult.
Helpfully, for more anxious students, UnLock Math also includes focused review questions that students can prepare for assessments with, and exams also offer Questions Reference Guides that can be used by students and parents to figure out where questions come from and to which specific topics and lessons they connect.
Parent Control
Overall, UnLock math is very much a "hands off" curriculum for parents in that most of the teaching and structure is taken care of by the program itself.
Lessons tend to follow a particular, predefined structure and there is a sequential progression to topics and lessons that the program follows.
While we wouldn't say it, or any program, should be used as a "set and forget" educational course, it seems designed to minimize the need for parental involvement in teaching, testing and grading (which are taken care of by the lessons, adaptive question banks and progress tracking, respectively) and maximize independence in learning.
If you're a busy homeschooling parent looking for a math curriculum that doesn't require a lot of input this is great, however if you're a homeschooling parent who wants a good deal of involvement and control over your child's education, then UnLock Math (and others like it) are probably not the right solution for you.
That said, UnLock Math does give parents some control and ability to tailor the lessons to their students.
In particular, parents can skip lessons or entire topics that they don't feel their student needs to take. And because the curriculum is set up as skills-based rather than age or grade, parents are free to introduce whatever subjects in math they'd like depending on the student's readiness.
Finally, parents have full control over the score thresholds that will "unlock" the next topic, meaning that they can determine at what proficiency their child is ready to move on to the next topic.

That said, unlike other online math curricula out there, despite taking a skills-based approach UnLock Math does not currently offer placement or diagnostic tests for students.

This can make it a bit harder for parents of advanced math students and those with struggling students to know exactly where to start (or where skill gaps may exist).

To their credit, UnLock Math does offer personal consultations to help out but we feel a digital diagnostic tool tailored to the curriculum could really be beneficial to parents looking to get started.
Progress Tracking
As with many other online homeschooling programs, UnLock Math has built-in progress tracking for parents and students that they can access through their specific dashboards.
Student Progress Tracking
From their dashboard, students have a variety of visual widgets that they can use to track their progress through their lessons.
These are designed to be fairly intuitive for kids to understand, using dials and bar graphs as well as a numerical gradebook for example, which can be important in helping reduce frustration and anxiety when learning math as it gives kids the ability to grasp their own advancement in math, to see that they are making progress in a way they can easily understand.
Parental Progress Tracking
Parents, too, have their own dashboard and progress tracking.
UnLock Math can track student's grades and their scores on various exams, quizzes and practice questions all the way down to individual learning units, which can give parents a good idea of how well they are absorbing the material over time.
The program even gives parents the ability to view the students' answers and the proper solutions for them, which can help if they need to properly review concepts in depth with their students.
Finally, parents also get access to their student's gradebook, which gives them a birds eye view of student scores on each assessment.
It also provides the individual weight of each assessment item, so parents can better understand how the results are calculated and each component's relative importance.
Chat & Support
UnLock Math really excels in the support it offers students and parents.
In addition to email and social media, UnLock Math actually offers students live help/chat run by licensed teachers.
Available M-F from 9-4 pm (EST), ideal for homeschooling schedules, this chat program acts as on-demand support, with teachers able to help students out by explaining math problems or answer questions they may have.
Overall, this is a pretty novel and very useful feature for an online curriculum, as most programs generally relegate chat to technical support and don't often offer educational support beyond instructors guides.
UnLock Math: Look, Feel and Usability
When it comes to design, UnLock Math is pretty logically and cleanly laid out.
Topics are visible at the side of the screen, which gives kids a good idea of where they are in relation to the unit at all times.
There are very clear progress indicators throughout, as well, and overall there is just not a lot of clutter on the screen, which means there's not a lot of distractions or temptations for kids to click around and explore when they should be learning.
The lessons themselves are pretty straightforward and lend themselves well to independence and self-study.
Lessons literally guide students through a trail of sorts from warm up to video to practice and assessment all on a single screen, and the next level doesn't unlock until all components are complete, which prevents students skipping around.
Overall, we think that even kids at the younger end of the age range would have no problems setting themselves up and going through UnLock Math's lessons with very little parental involvement.
Who is UnLock Math best for?
UnLock Math is a great curriculum for students who prefer to learn subjects visually rather than from a textbook, get a little anxious at math, don't particularly like the subject or who struggle with it in some manner.
The program's videos explain concepts clearly and visually with a minimum of jargon and with a good degree of enthusiasm, which can help reduce confusion and really gives the program a positive atmosphere.
The student progress tracking really helps give kids an intuitive sense of their own progress and skill development, which can help reduce frustration and can build self-confidence in math.
And the lessons themselves offer ample, adaptive practice and step by step solutions to problems, as well as including a continual review process that can help reinforce previously learned material and increase recall over time.
The program also offers ample support for both students and teachers, both in terms of material provided and in terms of the in-built chat function, where actual teachers can step in and help students if they themselves are lost or stuck with the material.
We feel UnLock Math can also be a great solution for homeschooling parents who, either due to busy schedules or a lack of confidence in their own ability to teach math, require a curriculum that can guide their students through upper level math learning, which UnLock Math does and does well.
Who is UnLock Math Not Ideal For
That said, UnLock Math may not be for every student.
As a homeschool math curriculum, UnLock Math is not our first pick for those looking for a highly rigorous and advanced math program.
The scope and sequence ultimately tends to track with grade level and doesn't usually introduce more advanced math concepts or offer many extremely challenging questions or challenges for students. It doesn't cover high school calculus for that matter, either.
UnLock Math would also probably not be the best solution for homeschooling parents who enjoy a good deal of freedom and control over their child's lessons, as the program follows a particular structure and tends to be quite automated, not requiring a lot of parenting input or oversight during lessons.
And it goes without saying that because this is really a middle and high school level math course, it's not really designed for elementary school students.
Price
Note: Prices correct as of writing and in USD
⭐ 14 day free trial (with sign up)
UnLock Math offers two pricing models, a monthly and yearly subscription, both of which provide access to all of the program's features.
| | |
| --- | --- |
| Pay as you go | Annual subscription |
| $49 per month | $299 per year |
There's no getting around it – UnLock Math is not a cheap math curriculum.
A yearly subscription will cost quite a bit more than a complete set of homeschool math books from other providers, such as Saxon or Math U See.
And although digital math curricula are typically more expensive than a traditional curriculum, UnLock Math is still on the upper level of these, although the difference is not as stark and it is roughly in the same ballpark as Smartick and similar digital competitors.
On the plus side, however, UnLock Math does offer a 14 day free trial and a fairly generous 30 day money back guarantee.

Similarly, if you have other students (such as siblings) that you would like to sign up to UnLock Math, they also offer a 50% discount on a second subscription, which is considerably more than most other family discounts in this space.
Is UnLock Math Worth The Price?
Despite the fact that UnLock Math isn't the cheapest homeschool math curriculum out there, we do think it is worth it.
For one thing, it provides a lot of educational content for your money. UnLock Math contains over 500 short and well made videos taught by a certified, experienced teacher, and it includes features such as progress tracking, gradebooks and an unlimited bank of adaptive math questions of multiple types.
Although not the most rigorous program out there, the curriculum itself is well designed. Lessons are sequentially and logically laid out, with ample opportunity for review and practice for students to reinforce their computational skills and develop faster recall.
Ultimately, despite its cost, we think UnLock Math should give math students of most types a full and engaging math learning experience and maybe give frazzled homeschooling parents a break.
Bottom Line:
Although not the cheapest curriculum out there, if you have a student in grades 6-12 and you're looking for an online homeschool math curriculum that is easy to use, teaches math in an effective and approachable way while supporting independent learning, UnLock Math may be the right solution for you.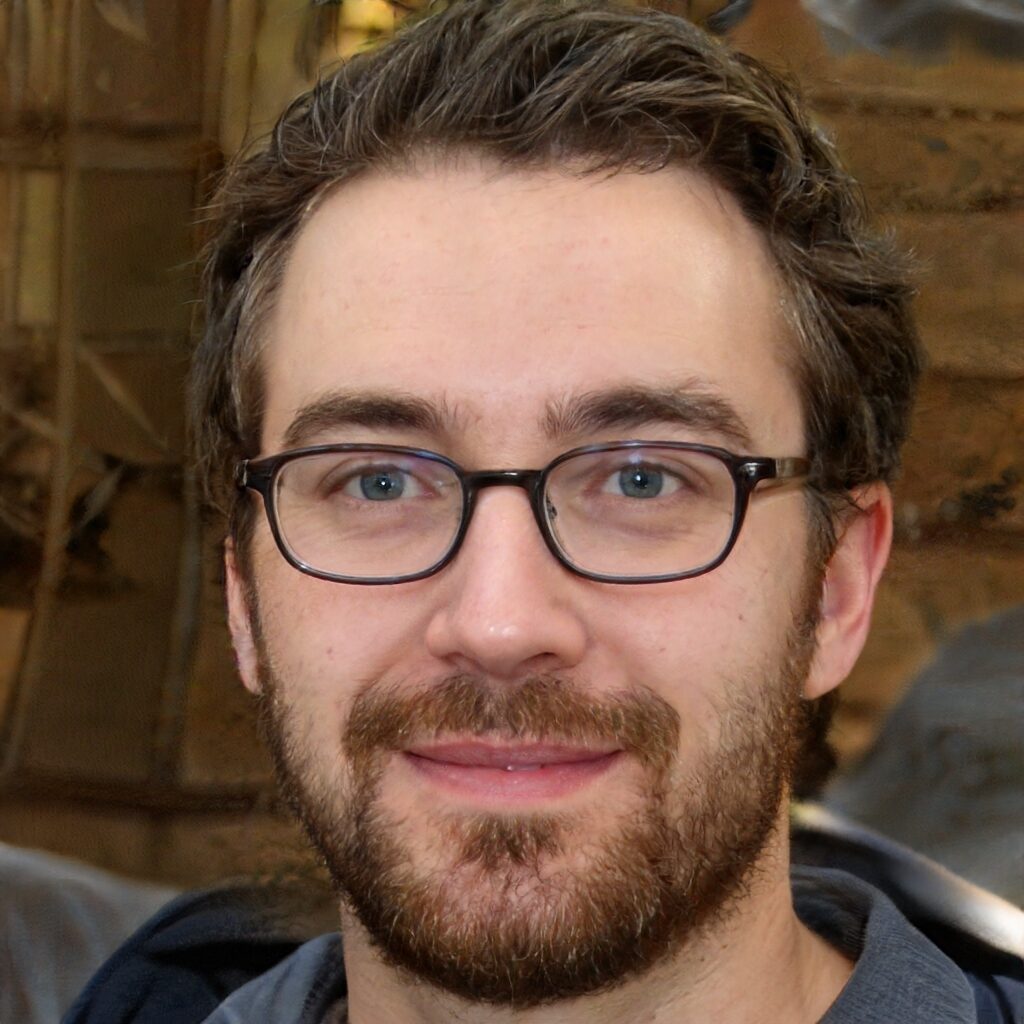 About the Author
David Belenky is a freelance writer, former science and math tutor and a tech enthusiast. When he's not writing about educational tech, he likes to chill out with his family and dog at home.