"Lightweight and able to fit in your pocket, the C-Pen Reader is pretty accurate and can read text well enough in a number of accents and in several languages [….] Although the computer speech technology is not the most lifelike, it is better than most other competitors and does the job nicely."
Technical Specs
Size
5.3 inches (13.5 cm)
Weight
1.76 oz or 50g (about 2 AA batteries)
Supported Languages
English, Spanish, French
Battery
Lithium Ion Battery
Battery Charger Port
USB
Charge Time
Around 3 hours
Other Features
Voice Memo
Dictionary
Compatible with
Windows, Mac, Linux
Age
Company Says: 6+
We think: best for 8+
If you have, or are a parent of a student with, dyslexia or other reading difficulty chances are you know the challenges it can present when it comes to reading. Struggling with reading can prevent a student from developing confidence in reading, which can impact their confidence in other school subjects (and life). As a parent you want your child to develop a love of reading, and not just for school. You want them to open up to and enjoy the world of books.
The C-Pen Reader is a small, compact pen-like device that scans text and reads it out loud. An assistive technology designed to promote independent learning and reading in students with dyslexia and reading difficulties, it seems like an ideal bit of tech to help them read better on their own.
For over $200, the C-Pen Reader represents a fair amount of money for any parent, so we decided to check it out to see if it lives up to it's claims and to help you decide if it's worth the money.

What is a C-Pen Reader?
The C-Pen Reader is a brand of reading pen made by Swedish company Virrata AB.
A light weight, pocket-sized device designed to help people with dyslexia and other reading difficulties, essentially you use the C-Pen Reader like a highlighter. Roll it across the text you want read and it will scan, process and read it out loud.
The C-Pen Reader can read individual words or whole sentences, depending on your needs, and has a built-in dictionary that you can turn on or off, so students can instantly look up words they don't know. The definitions, of course, can also be read out loud.
The C-Pen Reader supports English, French and Spanish, and its English setting can be adjusted to read back in a number of accents, including a nice Irish brogue. To be fair, though, they are all computerized speech so they all still sound a bit tinny.
Interestingly, the C-Pen also has 1GB of free space to let you record voice memos or,we suppose, as an emergency USB key.
How does the C-Pen Reader Work?
The basis of the C-Pen Reader, and other reading pens, is optical character recognition (OCR) technology, software that takes text that is scanned in and then outputs it into an editable format. To put it simply, it takes a picture of the words on the page and turns it into digital text.
The device then stores the scanned text (which you can upload later), processes it, and then reads it out loud through an inbuilt speaker. It can also look up the words and read the definitions to you. This is a great way to both learn new words and hear how they are pronounced.
The C-Pen stores text in its memory, which you can then choose to have it read out loud at a later time. With a scan to file option, you can transfer everything you have scanned to your computer, which is great for making your own notes and SAT/ACT prep.
You can set a delay of up to 3 seconds between scanning and reading, so your student can try and visually scan and process the word itself.
You can also pause, continue and replay the read aloud function, which is great if your child has auditory processing difficulties.
What hardware do I need for a C-Pen Reader?
The C-Pen Reader is a portable device that scans on its own.
You do need a computer, however, to charge, transfer files and update the device. You can do so on Windows, MacOS and even Linux machines. Your device also needs a standard USB port to charge it.
While the device may be hooked up to and function on some android devices, by and large the C-Pen reader is not really supported on most mobile devices, such as iPhones and iPads. The company does have a product dedicated to that, called the Connect, but in this mobile centric age we still find it a bit odd that the Reader is not more mobile-oriented.
Font Size Range
The C-Pen Reader is designed to read fonts from sizes 6.5 to 22.
While the device is naturally limited by whatever width the scanning head is, we feel this range is pretty useful overall and would serve most students pretty well.
As a rule of thumb, most chapter books use 8-12 font sizes, and kids books typically use size 14-16 fonts.
Headlines, on the other hand, are usually too big for this type of reading pen.
How easy is it to hold?
Compared to most other competitors, the C-Pen Reader is pretty small and lightweight.
At about 1.7 oz (50g), or about the same as 2 AA batteries, and 5 1/2 inches long (13.5 cm), or about the size of a typical highlighter, it is lighter and smaller than many of its competitors. This makes it great for kids and those with smaller hands or grip strength issues.
The device looks and feels a bit like a good sized plastic highlighter. It's sort of squarish, and we think it could use a more ergonomic grip, but overall it is still easy to hold, able to be used by right and left hands and we had no problem using it, even after a few pages of scanning and reading.
C-Pen Reader: Ease of Use
Overall, the C-Pen Reader is pretty easy to use and it seems like a lot of thought has gone into its design.
Menu and Function Selection
You navigate the device and pick menu items using a little round scroll wheel in the front that has up/down/left/right arrows that are easy to press (not to date ourselves but it kind of reminds you of those old Apple Ipods).
The menu screen is nicely designed. When you turn the device on you're greeted by an easy to read screen with blue text on a black background. We feel it's generally pretty well designed, although the text could probably be a bit bigger and those with vision impairments may have a harder time reading it than others.
Using the menu, it's pretty easy to navigate between Text Reader, Dictionary, Scan to File, Recorder and Settings, so we don't think it will be too hard for even younger students to get the hang of it. We also think it's a nice touch that the menu can be set to read aloud as well.
One thing we liked is the fact that you can set the device to read back to you in multiple accents (in English at least), such as Irish, Australian, American, British and more. This lets students with dyslexia from around the English speaking world get help in a voice that might be more familiar and comfortable for them, which is important and can make things easier to understand. Also, if you're like us and you enjoy a Scottish accent, it can be a nice touch as well.
Ease of Scanning Text
It didn't take us very long to figure out how to scan text with the C-Pen.
Once you select Text Reader, a little light will flash to tell you the device is ready to scan. To get it to work you start scanning at the blank space before a word starts, then press firmly but gently down and roll across the word like you would a highlighter.
Pretty simple. We found that with a little bit of practice we were well on our way to scanning and processing words quickly and easily.
Reading Voice
The device's reading voice is clear and fairly easy to understand. The digital voice is better than the old school computer speech voices of some other devices (although still a bit tinny and robotic) and has a number of fun accents to which it can be set.
The volume is good and should suit most people. If you need it to be louder or if you are in a public area you can plug in some headphones (headphone buds are included, fits any 3.5mm jack).
Left and Right Hand Modes
One thing we do appreciate, and it goes to show the thought that has gone into this device, is the fact that it can be set for right or left handed modes. Often built for right handed users, these kinds of devices can often be hard for left handed adults to use, let alone kids.
When selecting these modes, the menu will flip accordingly (letting you hold the C-Pen in either hand) and the device will be set to be able to scan either right to left or left to right (depending on your stronger hand).
Very cool.
File Transfer
The C-Pen Reader lets you transfer scans to a computer, and does so pretty simply and easily. This is great for note taking or keeping things for later use (creating flash cards for example).
If you've ever hooked up a phone, tablet, camera, or other storage device to a computer, the whole process is pretty familiar and standard.
Once you plug the device in, it's basically treated like a memory card. Files are stored as WAV/MP3, which are pretty common files, and you Copy Paste them wherever you would like.
Updates
One of the things we really like about C-Pen, the company, is that they tend to keep most of their device updates free.
The process is pretty easy, too. Connect the device to your computer with its USB cable, download the update file and run it. It generally takes care of itself.
Overall, new software features, such as languages, accents and dictionary support, are updated fairly regularly, and it being free means that you can keep your device up to date pretty easily.
Free and easy? That's something we like a lot.
Accuracy: How well does it work?
Overall, we found overall that the accuracy of the C-Pen Reader was pretty high. That is to say, when we used it we found that it didn't make a lot of mistakes trying to figure out what word it just scanned was.
That said, some users do report having some difficulty with unusual fonts (handwriting, particularly) and poor quality printing. So be careful if you're trying to scan a badly photocopied handout, for example.
While the C-Pen reader supports most sans serif and sans fonts, we think it does best with block fonts on regular white backgrounds, something other users seem to report as well.
One thing to note is that some users report having a little difficulty on unusually shaped and transparent materials, like jars at the supermarket or pill bottles. To be fair, this may be related to the difficulty in holding it at the right angle when going around a non-flat object or due to light passing through transparent material, rather than a problem with the OCR.
Either way, it is something to be aware of.
A Note About User Skills
While we had few issues, because it works by scanning, the C-Pen Reader's accuracy is user skill dependent. That means the results you get depend on how well you are able to use it.
Generally speaking, to get a good result you have to hold the device at a 70 to 90 degree angle (much like you would a normal pen or highlighter). If you find yourself letting it drop too close to the page, or have difficulty with manual dexterity and fine motor control, the device may start making mistakes. It can start getting less accurate in figuring out what words it is scanning, so "apple" might end up as "anchor" or something.
So if your student has a hard time with grip, dexterity or has motor control difficulties, they may have a hard time holding the device properly and accuracy may suffer. If this is the case, you may want to consider more practice with the device or a larger device.
What ages is the C-Pen Reader appropriate for?
All the technology in the world can't help a student if they just can't use it properly.
In general, while we don't think there would be any problem with children as young as 6 being able to use the C-Pen (as the company recommends), we'd really recommend it for ages 8 and up.
The reason for this is because the user needs to be able to hold it reliably at a 70-90 degree angle and run it across text smoothly. Younger kids can certainly do this, but may waver and jitter around, especially the longer they have to hold the device.
How do I know if my student is ready for a C-Pen Reader?
To reliably use the C-Pen accurately, we feel your child should be able to do the following:
Hold a highlighter (that weighs about the same as 2 AA batteries) independently and firmly
Hold it at a 70 to 90 degree able and run it across text
Hit the little blank spot before a word begins and then scan a text from side to side without jittering too much
If they can do these things, they should be able to use a C-Pen Reader without an issue.
Conclusion
Lightweight and able to fit in your pocket, the C-Pen is pretty accurate and can read text well enough in a number of accents and in several languages (English, French, Spanish). Although the computer speech technology is not the most lifelike, it is better than some other competitors and does the job nicely.
Assuming they are able to hold a device the size of a highlighter properly and steadily for short periods of time, We think the C-Pen Reader could be a useful tool for a child or student 8 and older who has dyslexia or other reading disorders to help them in their day to day reading, especially with books and textbooks.
FAQ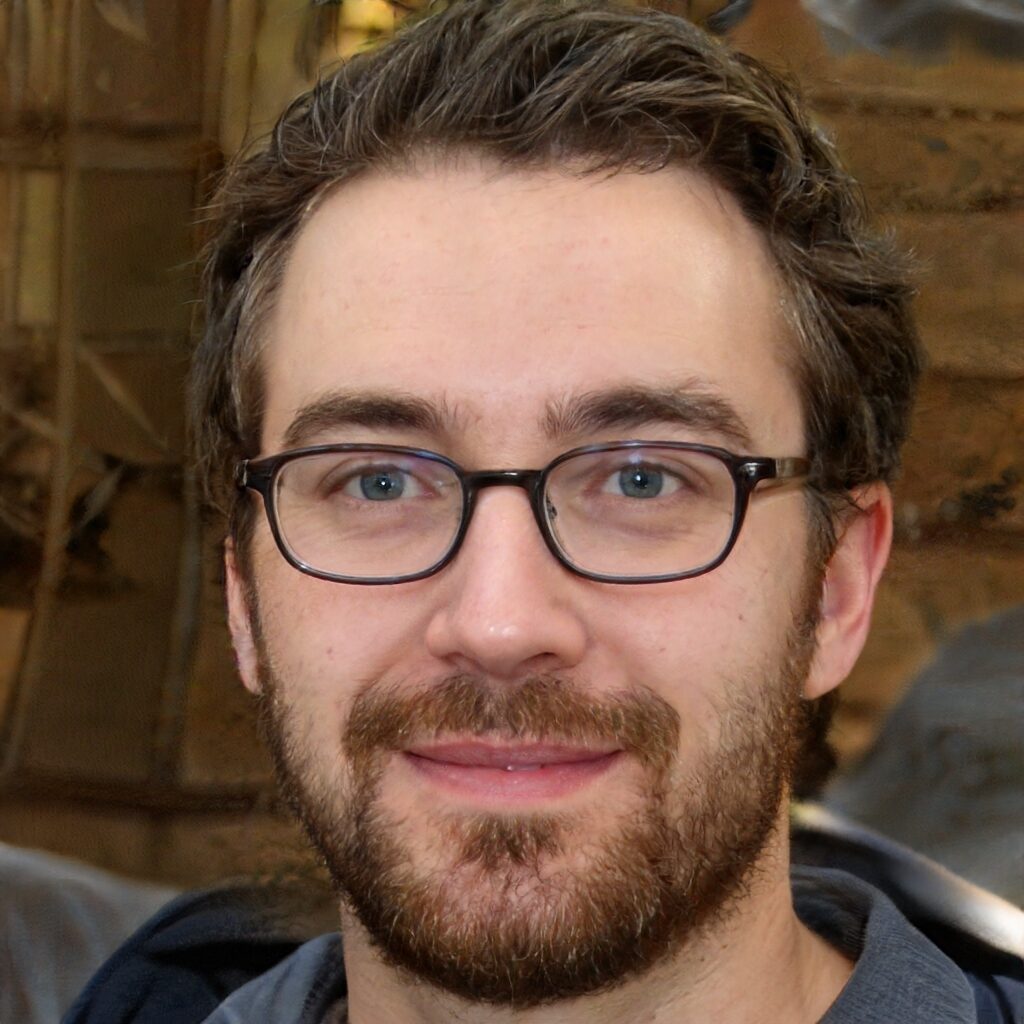 About the Author
David Belenky is a freelance writer, former science and math tutor and a tech enthusiast. When he's not writing about educational tech, he likes to chill out with his family and dog at home.