Getting teens excited about STEM (Science, Technology, Engineering and Math) can be challenging for just about any parent or teacher.
Although STEM subjects are critical to understanding and succeeding in the modern world, something that teenagers are on the cusp of entering, STEM can often seem boring and needlessly picky to them – an endless stream of facts to learn and formulas to memorize.
STEM kits can be a great way of showing teens that science doesn't have to be boring and stodgy.
With an engaging hands-on learning style and various amusing and captivating projects to work on, good STEM kits can show teens that science subjects can be fun and dynamic, perhaps sparking an interest that can lead to further study and, perhaps, a successful (possibly lucrative) career in science or engineering.
To help parents find a STEM kit that's right for their kids, we compiled a list of what we think are the best kits out there for teens today.
In a rush? Here are some of our top STEM Kits to check out for your teenage student.
Our Picks
Note: Prices current as of writing. All prices in USD.
KiwiCo
Fun subscription STEM boxes covering lots of different STEM topics
Price: As low as $17.50 / month
Kiwico is known for its variety of subscription boxes that touch on a wide range of interests and are aimed at kids of all ages. From early learning to geography to art and engineering, KiwiCo has a lot of fun on offer.
For teens interested in STEM the company has several boxes that parents can choose from, depending on the particular field their kids might be interested in.
KiwiCo's Yummy Crate gives burgeoning foodies up to the age of 14 a taste of food science, blending delicious and interesting recipes, such as bibimbap, hamburgers, pancakes and salmon skewers, with essential biology, physics and chemistry learning so can better understand what's going on behind the scenes (or in the oven, as the case may be).
For kids more interested in building cool devices, KiwiCo has a couple lines that touch on engineering and design- Tinker (to 16) and Eureka (14+). These crates help kids explore essential physics and engineering concepts by letting them build and test out some pretty cool and fully functional projects, such as hydraulic claws, trebuchets, electric pencil sharpeners, musical instruments and far more.
While parents will certainly enjoy watching their teens delight in their creations as they explore real scientific principles, they'll also appreciate KiwiCo's flexibility as a subscription service.
Unlike most other box providers, subscribers can switch between plans with very little effort, they can pause subscriptions as needed, select non-renewing plans and even choose their own start dates.
Overall, with STEM boxes that cover a diversity of topics with fun and educational projects, KiwiCo has a lot to offer teens who want to dive into the wide world of science.
Read our in depth review of KiwiCo to learn more.
Creation Crate
Awesome Subscription STEM Boxes for Young Electronics Engineers
Price: As low as $29.99/month
If you have a teen who is passionate about learning engineering and electronics and you feel may enjoy building and coding their own fairly sophisticated projects, Creation Crate might be just what you're looking for.
The company produces a variety of interesting STEM kits based on Arduino that teens can build and use to explore concepts in engineering, physics and, of course, electronics.
The projects included in Creation Crate's Electronics Course (and its expansion course) are pretty cool and a cut above the typical crystal radios and LED clocks offered by some other competitors. Kits include projects like building a distance detector, a laser tripwire, their own bluetooth-enabled boombox, autonomous rover and more.
Going beyond working with wires and diodes, with Creation Crate kids also get the opportunity to take control of their devices by learning some real coding. At the core of each project is an Arduino microcontroller, and through Creation Crate's lessons kids learn to code some C++ (Arduino C) to get their creations working and, later on, perhaps even customize them.
Unlike other kits out there, Creation Crate also comes with an online classroom with a full suite of video and text lessons that helps students build, customize and troubleshoot their devices, and provides more formal learning with deeper dives into various scientific principles.
Overall, Creation Crate can give interested teens an excellent introduction to real life electronics and coding and provide them with some pretty cool and functional projects that they can keep for years to come.
Read our in-depth review of Creation Crate to learn more.
Mel Science
Immerse your teen into the World of Physics, Chemistry and More with Mel Science
Price: As low as $25.90/month
If you've ever spent an afternoon captivated by a beloved chemistry or home science set, and you want to pass along some of that science magic to your own kids but with a cool virtual reality twist, Mel Science's subscription kits might be right for you.
Available in subjects such as Chemistry, Physics and even Medical Science, Mel Science kits are delivered to your door each month and provide everything teens need to conduct a variety of highly engaging science projects where things ignite, dissolve, get cut open, move, shake, fly off and more.
The kits come with fairly professional and high quality lab components, as well as a mobile app that offers easy to follow instructions and fairly in-depth lessons that help connect the experiments to important scientific concepts, deepening the learning.
Subscriptions to Mel Science also come with a pair of VR goggles that teens can use to access an assortment of virtual reality lessons in Chemistry and Physics.
Taking place in a fully immersive virtual lab, kids receive thorough audiovisual explanations of concepts, dive into virtual representations of molecules, bonds and gasses and conduct an assortment of game-like lab exercises that provide kids with a more hands-on STEM learning experience.
Overall, Mel Science kits are fun, high tech, open and go monthly learning experiments that make it quite easy for teens to get hands-on STEM learning and lab experience and give the concept of traditional home lab kits a much-needed modern, high tech update.
Read our in-depth review of Mel Science to learn more.
ELEGOO UNO R3 Most Complete Starter Kit
Teens can build just about anything they can think of with this flexible Arduino electronics kit
Price: about $56.99
If you have a student who wants to learn more about electronics and programming, but wants the freedom and ability to explore concepts and build projects than traditional subscription kits will provide, ELEGOO's Uno Arduino sets might be just the thing for them.
Built around an Arduino UNO R3 microcontroller, ELEGOO's UNO R3 Most Complete Starter Kit comes with a wide variety of different electronics parts and pre-soldered components that teens can insert into a breadbox-like circuit board.
These kits come with over 30 suggested projects that kids can try out, from building retro game consoles to building their own autonomous vehicles. That said, as it is a fairly open kit, kids can easily go online to find plans to build whatever they would like, should they so choose.
As it is an Ardino set, teens can also learn to program what they've built using Arduino C/C++ with the help of included tutorials, which provide added learning opportunities for coding.
When they're done, teens can either keep what they've built or tear it apart and build something completely different, making the ELEGOO UNO R3 Most Complete Starter Kit a very flexible electronics kit that will retain its usefulness for quite some time.
And it is pretty budget-friendly to boot.
Why should you invest in a STEM kit for your teenager?
Unfortunately, in many cases the only experience that teens have with science is through formal curricula, textbooks and step-by-step lab exercises. Far too often, students end up struggling to connect to the material and as a consequence may do poorly or do their best to skate by.
As a result, many teenagers grow into adulthood thinking that science and engineering just isn't for them and may miss out on interesting academic and career opportunities as a result.
By providing teens with fun and interesting projects and activities to work on, STEM kits give them something real and dynamic to engage with, showing them that science and scientific principles can go beyond numbers and formulas, explaining how the world works and letting kids do cool things they may not have thought possible.
What to look for in a STEM kit for teens
Exciting and fun STEM-related activities
Ask any teenager and they'll tell you: they get enough boring work to do in school.
Regardless of how educational they may be, there's really no point in buying a STEM kit or subscription if the included projects and activities don't interest your kids enough to prevent them from collecting dust.
That said, every teen has different interests, hobbies and passions and even if a STEM kit provider is known for producing highly-engaging activities, it may not be right for your child.
Knowing what interests your teenager has can be a good first step.
While it is possible for a parent to do this on their own, the best idea is to get your teen involved in helping pick out their own kit.
While it may ruin the element of surprise, teens typically do appreciate being treated like an adult and helping make their own decisions, and picking out their own science learning kits may help them take ownership over their learning and be more engaged as a result.
Together, parent and child can browse the various company websites to see if their kits and approaches are of any interest.
A good idea might be to also check out the company's social media profiles or use various hashtag combinations to see examples of past boxes and projects.
Challenging projects
Teenagers are often far more capable than we give them credit for.
After about the age of 12, kids begin to develop stronger systematic and logical thinking skills that, combined with their more advanced educational backgrounds and stronger fine motor skills, can allow them to tackle STEM kits with more challenging projects and learning material than those available to younger students.
Within reason, parents shouldn't be shy about considering STEM kits with more complex activities or those that tackle more sophisticated concepts in science and technology.
As long as the projects are engaging and interesting enough, parents may very well be surprised at what their kids can accomplish and the learning they are able to handle.
After all, the one thing that is sure to guarantee a STEM kit remains untouched at the back of a closet is if their intended teen audience feels that it's too "babyish" for them.
A strong learning component
Fun is fun, but at the end of the day the point of a STEM kit is to introduce science and technology learning to your teen.
Consequently, parents should make sure that while a kit has engaging and interesting projects to accomplish, it should also walk students through the science itself with things like easy to understand formal explanations, ideas for discussion, extra challenges to try and even resources for further learning.
Flexible subscription plans (if applicable)
Unfortunately for those interested in monthly subscription STEM kits, it's not exactly unknown for teenagers to suddenly develop new and completely different interests and passions.
Monthly crates aren't usually that cheap to begin with, and parents of teenagers can be well-served by considering STEM kit subscriptions with month-to-month or short terms plans that can be upgraded later.
Bottom Line
STEM kits can be a great way to get teens interested in and passionate about science, technology, engineering and math in a more hands-on, multisensory and engaging way and can be a great and enriching supplement to a regular curriculum.
As they complete different cool and interesting projects, teenagers learn that science isn't just something to be relegated to textbooks but is something they can actually do, that is an integral part of everyday life and may be, perhaps, something they would like to continue to study in the future.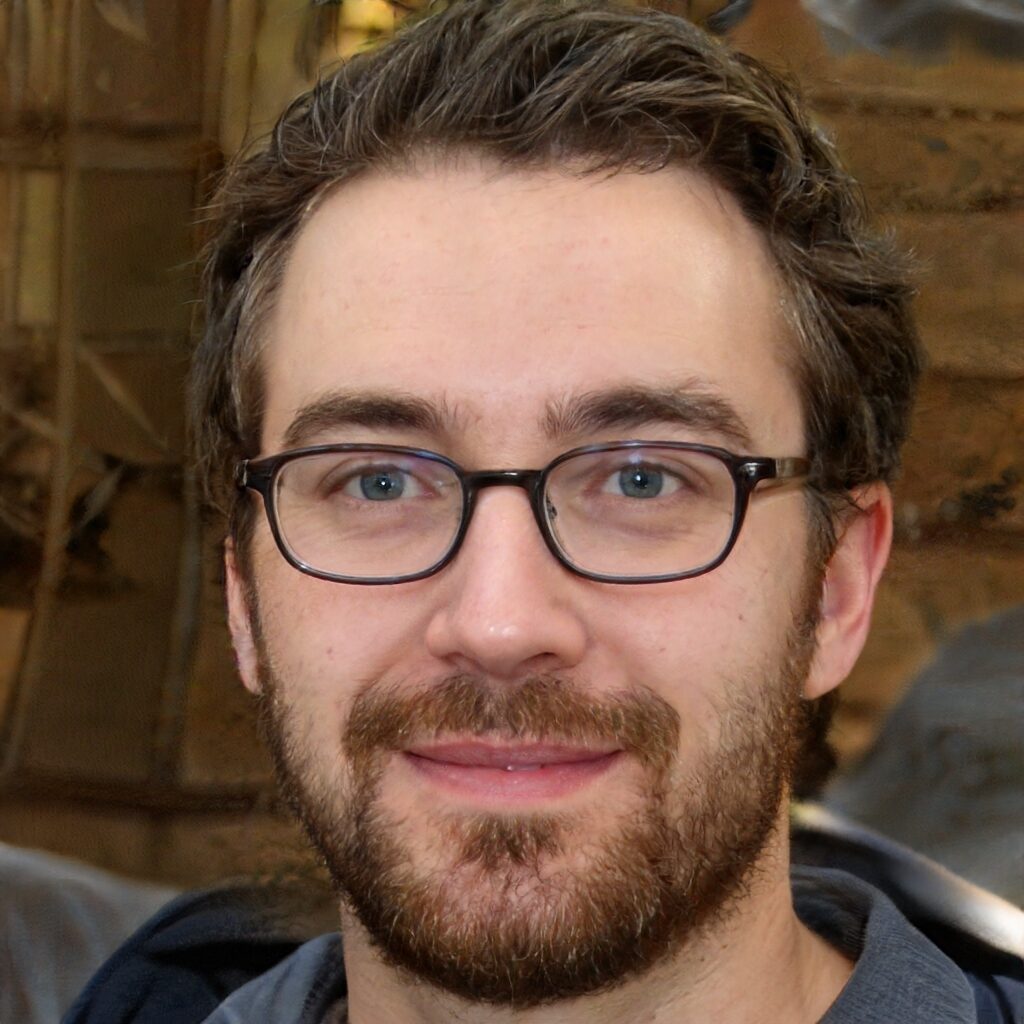 About the Author
David Belenky is a freelance writer, former science and math tutor and a tech enthusiast. When he's not writing about educational tech, he likes to chill out with his family and dog at home.