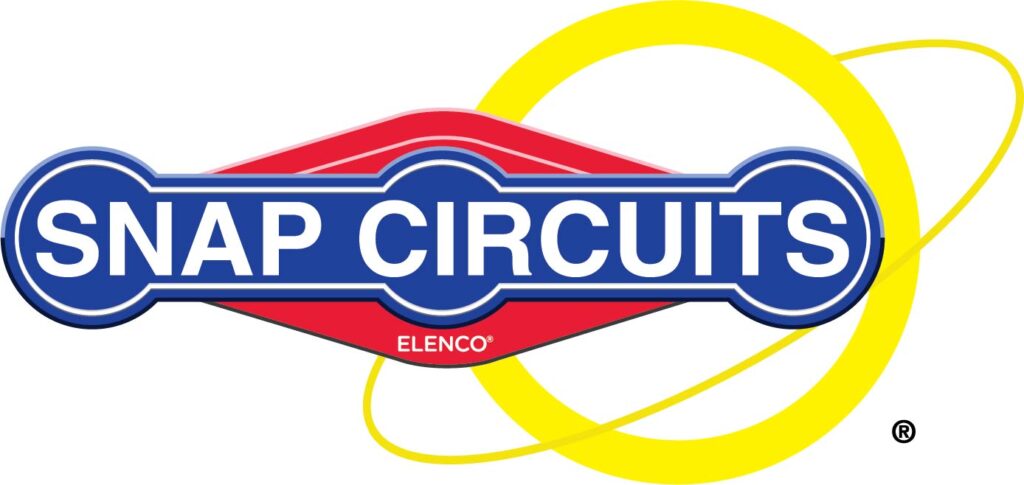 Affordable, informative, easy to use and extremely expandable, if you're looking for a solderless and safe way to introduce your kids to electronics and electricity, or are looking for a hands-on way of integrating it into the curriculum, Snap Circuit kits might just be what you're looking for.
What are Snap Circuits
Produced by Elenco Electronics, Snap Circuits is a line of snap-together electronics kits designed to kids 8 and up explore the world of circuits.
By snapping a wide variety of brightly colored components together, kids can easily create their own real life, functional circuit boards of varying complexity and in doing so learn the fundamentals of electronics and electrical engineering concepts, from basic circuits to microcontrollers, from Arduino to coding and beyond.
Recommended Ages
Officially, Snap Circuits is designed for kids ages 8 and up, and overall we think that this is a good starting age for the product.
Starting around the age of 8, kids begin applying logic and reasoning to concrete situations, they can conserve area and mass, understand basic object transformations and begin to show the ability to sit and concentrate for longer periods of time – all things that will be needed to manipulate and think about objects working together on a circuit board.
In physical terms, Snap Circuit is also quite appropriate for kids around this age range.
Its parts are easy to handle and are durable, there are no small parts to get lost or broken and the instructions are typically well illustrated, with large and contain lots of easy to follow diagrams.
Parents of younger kids should be aware, however, that Snap Circuit manuals do contain a lot of explanatory text that, while really very informative and educational, do require some reading.
So kids who have some difficulties reading may need a little help in this regard from their parents.
How Snap Circuits work
Snap Circuits allows kids to build their own circuits and electronics projects using a pretty innovative snap-together design.
Where most other kids electronics boards contain wires and breadboards, a plastic board with tiny holes in it for inserting electronic pieces, Snap Circuits uses essentially button snaps to connect components together.
Each component, whether resistor, wire, electrode, is encased in a sort of protective plastic holder and connects to the next using those snaps.
Snap Circuit kits also include a plastic pegboard-like base that you can set the pieces on for stability.
These aren't all that necessary for the function of the kit, although we find it keeps things orderly and neat, particularly on carpets.
Snap Circuit kits also usually include an illustrated, full color guide with a wide variety of diagrams and ideas for projects.
These guides can go into some depth and are pretty straightforward with their directions.
We particularly like the fact that Snap Circuits resists the temptation to talk down to kids and keeps information as factual and science-focused as possible. That said, this means they can require a little bit of reading skill and comprehension on the part of the child.
Parents can think of Snap Circuits as a kind of electrical engineering version of Lego in that with the right components kids can pretty much build whatever they can dream up without having to solder anything or risk damaging connectors by forcing them into a small breadboard hole, which we think is perfect for younger kids.
And, much like Lego, kits are compatible with each other.
This means kids can use the components of one kit with another, letting them collect components and build increasingly complex and cool projects.
We also like that Snap Circuits actually prints the schematic symbol and label to each component pretty prominently, which lets kids learn the proper name and symbol for each component.
With experience this can help them learn to start reading and understanding schematics. especially as their finished circuit will end up looking like a schematic diagram itself.
On the downside, however, Snap Circuits is something of a closed ecosystem.
This means that if you or your child have a unique idea to explore, unlike traditional electronics kits for kids you can't just pop into an electronics store and buy some wire and some sensors to use with the kit.
Instead, you need to buy components that can snap into this system, which means you have to buy Snap Circuits components or expansion packs.
That said, Snap Circuits are a popular hobby for kids and you can find pretty much anything you need for it at pretty much any hobby electronics shop, from resistors to motors to music boxes, but to some degree it does sacrifice freedom of modification and expansion for ease of use and safety.
What can kids do with Snap Circuits
While there are tons of Snap Circuit kits out there covering a wide variety of projects, from exploring alternative energy to building an remote controlled rover.
As with any good electronics kit, the real limit here is your child's imagination.
While each kit comes with an instruction manual with a number of projects for kids to try out, the nature of Snap Circuits, like Lego, encourages exploration and creativity in order to further deepen a child's understanding and interest in electronics.
Essentially, if it involves a circuit and electricity you can probably figure out a way to build it with Snap Circuits.
The company has even started recently bridging the gap between electronics and robotics and computing, offering codable Bluetooth enabled kits and specialized Arduino kits that use the same easy, snap together functionality of their kits and are compatible with other snap circuits components.
Although typically aimed at older kids (12+) these do vastly increase what families can do with Snap Circuits and offer innovative and interesting tech-forward solutions for budding computer engineers.
One potential limitation, as we mentioned above, is the uniquely-designed snap-together components that Snap Circuits uses.
But we don't feel it is that much of a limitation in the grand scheme of things.
Yes, in theory you're limited to what the company produces, but practically speaking they make thousands of different components that are available at most electronics hobby shops and, of course, Amazon.
In fact, Snap Circuits produces pretty much every type of component that a child or even hobbyist adult would need, from common pieces like resistors and variable capacitors to more unique parts like fiber optic cables, FM modules, and prismatic films.
So unless you're building a nuclear reactor or a flux capacitor and go back to the future, they probably have you covered.
Snap Circuits Educational Value
As they explore and use Snap Circuits, kids will learn the fundamentals of electronics and electricity. In particular, they'll learn:
How to assemble different types of circuits
The principles behind how components work and their place in a circuit
Current and resistance
Helpfully, the included manuals don't just show kids how to assemble projects but also provide a good deal of background information to explain why things work (or aren't working, depending on the case).
In that way, kids can also pick up some background in fundamental physics concepts, such as polarity, magnetism, rotational forces and more.
Snap Circuits can also help kids hone various related cognitive skills that will be important in future STEM learning, such as:
Systematic problem solving
Fine motor control
Logical and sequential thinking
Spatial and shape awareness
Understanding and using symbolic and abstract representation
Integration into lesson plans for at home learning and homeschooling
With easy to use components, an intrinsic connection to electricity and electronics, a highly configurable and flexible nature and informative instructions, we feel it's quite easy for homeschoolers and those looking for enrichment to build lesson plans around Snap Circuits.
Parents can guide kids through topics like energy and motion, light, current and resistance in a very hands-on way that makes lessons a more multisensory, and perhaps more fun, experience for kids.
The company itself has even put out a special kit called the Home Learning Electronic Fun kit that is designed to help at-home learners and contains lesson plans, quizzes, parent answer guides and an assortment of educational activities.
In fact, because they are so popular, Snap Circuits are actually pretty widely used in schools and even colleges as part of lesson plans for teaching electronics. As such, there are tons of lesson plan ideas out there for parents to use or be inspired by.
Who are Snap Circuits for?
We believe Snap Circuits are a good idea as a first electronics kit for kids who are really into electronics and are looking for an approachable, solderless way of exploring electronics, without being limited in terms of creativity and function.
In particular, we also feel they are an excellent option for helping kinesthetic learners explore STEM topics in a safe way as kids can really get involved in handling, exploring and testing their electronic engineering skills without much danger or risk of breaking anything.
That said, kids who are more into coding games, apps or robots may find other dedicated Arduino kits or coding programs more appealing as, while there are some Snap Circuit kits that involve things like Arduino and coding, the overall focus of Snap Circuits is still more on electronics and assembly, rather than coding and computer science concepts themselves.
Snap Circuit Kits We Think are Worth a Look
If you're looking for a way to introduce even younger kids to the world of electronics, Snap Circuits does provide a kit for that.
The projects in the beginner kits are a little simpler and easier to put together than the regular kits and, perhaps more importantly, they use far more pictorial instructions than regular kits, making it better suited for pre-readers and those just starting to read.
If your child loves Lego, loves electronics and loves the idea of easily putting them together to create wild electronic devices, you should probably check out Snap Circuits BRIC.
These kits come with the same snap-together electronics components as typical Snap Circuit kits, but also include special adaptors that connect snap components to Lego or Lego-style brick sets.
With the BRIC kits, kids can start off by building something cool with Lego and then really easily add things like lights, motors, sensors to bring it to life.
They can also use the adapter pieces to go beyond the scope of the kit itself, using more complex Snap Circuit components like an Arduino set, to create some really fantastic Lego builds.
If you'd like your child to learn a bit of coding with their electronics exploration, the Discover Coding kit will let them do it in a pretty approachable way.
The kit can connect to a mobile device (such as a tablet) that can then be used to program their creation using Blockly, a drag and drop block coding program.
In this way, kids learn the fundamentals of coding (variables, conditionals and more), and can actually see the effect their coding is having in a much more concrete way, without having to worry too much about programming syntax or the particulars of a coding language.
Snap Circuits Snapino – build sophisticated robots and electronic devices with the power of Arduino
The Snapcino kit gives kids a super easy and accessible introduction to Arduino and can greatly expand their opportunities for creating electronic devices.
Kids can easily attach the Arduino to various Snap Circuit components (even parts from other kits) and actually program it to do pretty much anything, such as creating a programmable robot car.
This kit is probably one of the more advanced and complex Snap Circuit kits out there, requiring some familiarity with coding (and Arduino coding at that), as well as downloading and setting up the Arduino IDE.
As such, it's probably not a great place for a beginner but if your child is getting into robotics, wants to create more sophisticated projects, or has some experience with Arduino, it's definitely worth a look.
Price
Despite being specifically to be safe and usable by kids with snap together and plastic encased parts, Snap Circuit kits are still surprisingly affordable.
Most kits cost under $50 and even the larger or more advanced kits, such as those with computer interfaces or that involve robotics parts, come in under $150.
Add-on components, however, can cost a little bit more than standard components due to their specialized construction and safety features.
A resistor, for example, might cost $0.50-$1.00 at an electronics store, while a similar Snap Circuits resistor might cost $1.75.
Are Snap Circuits Worth the Money
Overall, we think Snap Circuits offer excellent value for money for parents looking to introduce their kids to electronics.
Snap Circuits aren't all that more expensive than single-purpose electronics kits for kids, but offer far more flexibility in terms of creative potential.
Instead of simply building a radio or weather station as with a normal kit, kids can do that and then tear it down and build something completely different.
In fact, due to their modular nature (and the many expansion packs out there), Snap Circuits can grow with your child's interest, imagination and creativity.
Kids can start off learning about basic circuitry and then eventually progress to programming their own Arduino robot or smart plant watering device.
Finally, Snap Circuits are also highly educational, with a good amount of detail and information about electronics and the science behind them, and can be easily integrated into a variety of STEM lesson plans.
Bottom Line
Affordable, informative, easy to use and extremely expandable, if you're looking for a solderless and safe way to introduce your kids to electronics and electricity, or are looking for a hands-on way of integrating it into the curriculum, Snap Circuit kits might just be what you're looking for.
FAQ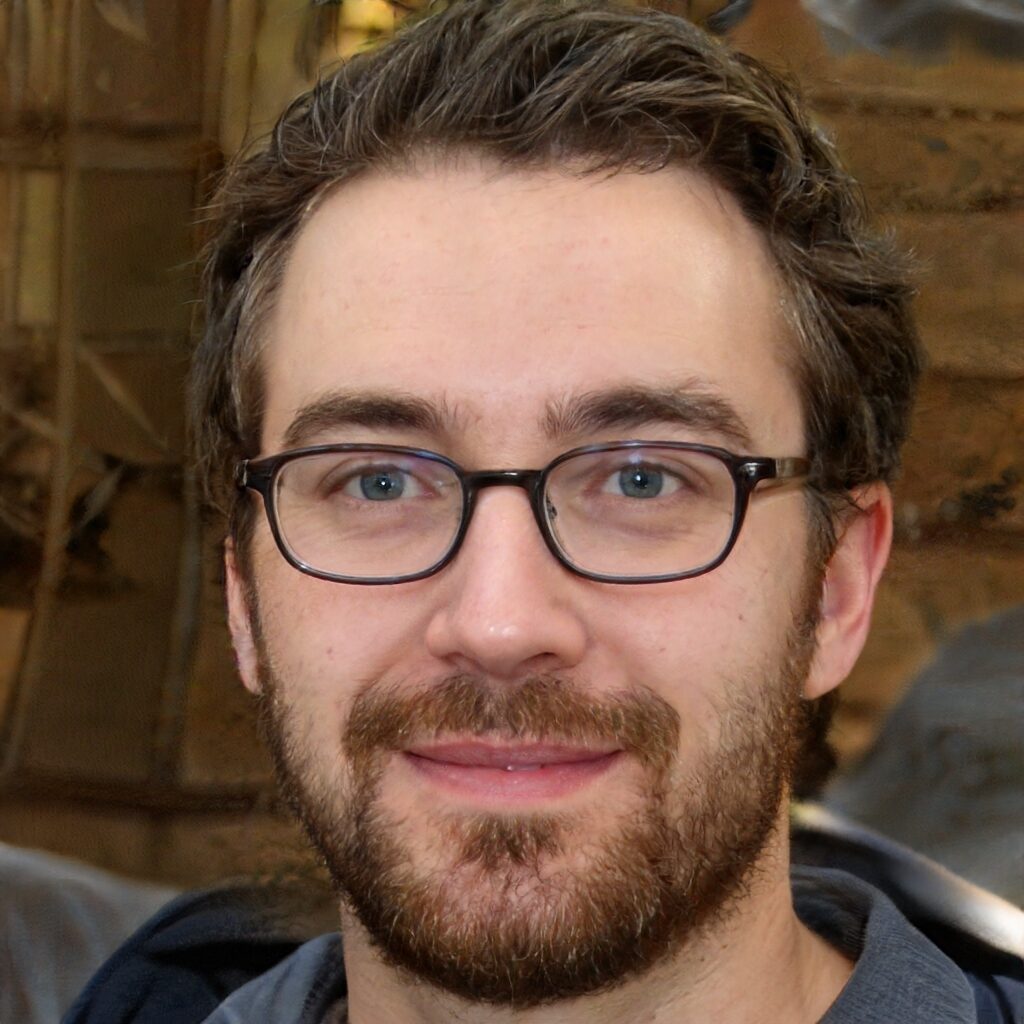 About the Author
David Belenky is a freelance writer, former science and math tutor and a tech enthusiast. When he's not writing about educational tech, he likes to chill out with his family and dog at home.