With an extensive music library and highly adjustable and user-friendly learning environment, flowkey is an excellent choice for those starting out on their piano journey. While it may be a little lighter than some other options when it comes to teaching intermediate and advanced music theory and technique, it does teach the essentials and will help beginners get started playing the songs they love quickly and efficiently.
What is flowkey?
flowkey is a multi-platform piano learning app that we think is a great option for beginning piano students who want to quickly get started playing songs on the piano and building up a solid repertoire of music.
Available on a wide variety of platforms (Android, iOS, PC and Mac), flowkey works with both plug-in digital pianos as well as acoustic pianos through a microphone – although admittedly with some lag.
Price
| | | |
| --- | --- | --- |
| Free Trial | Per Month | Per Year |
| ⭐ YES | $19 | $120 |
All in all, flowkey's price is pretty in-line with similar, higher-quality self-paced piano apps and courses.
All told, the sub-$20 per month price point isn't all that expensive when you consider that a month's worth of access is about comparable to a single half hour private music lesson.
Free trial
The free trial actually gives you a fairly decent selection of content. It gives you access to an introductory course, some partial courses, and some free songs, which we believe should give you a good idea of what flowkey is all about and if it's the right method for you.
Premium subscription
If you do decide to upgrade to a paid plan,
How it works
Like other apps and software, flowkey focuses on a learn by playing approach to online piano lessons. The idea here being to learn through playing the songs you enjoy, while learning some fundamentals and theory along the way. There are over 1500 songs to choose from in their extensive library, everything from Ed Sheeran to Leonard Cohen to Tchaikovsky – simply find what you want to play, click "learn this song," and get started on your way to impressing your friends and family.
Lest you think that flowkey just leaves you sitting there with a bunch of songs to play, built into the app is a fairly in depth piano course designed to take you from absolute beginner to the point of being able to play songs competently and with a decent understanding of what you're doing.
Taught through a combination of HD video and written tutorials, lessons are laid out linearly taking you through the very basics of note playing and progressing to more complex scales and improvisation. All lessons take place in a clear and easy to use split-screen interface, where sheet music is accompanied by top-down videos of hands playing the piece, focusing on hand positioning and movement.
The app also has a wide selection of songs you can learn, that span a wide range of musical categories, including pop, classical, film & TV, rock, R&B, and even popular video game soundtracks. This gives you a truly impressive level of choice and exposure to a number of musical styles, so it's unlikely you'll get bored anytime soon.
Lessons are logically broken into three levels, beginners, intermediate and advanced. Users are given a combination of video tutorials and written text both on theory and some technique, and generally work off of sheet music.
Beginners: Beginners lessons start with the fundamentals of piano playing: notes and keys, posture, hand positioning, right handed playing, some left handed playing, introduction to sheet music and reading, and some note value and rhythm. The idea is to ease you into playing and getting used to reading easy sheet music.
Intermediate: Taking it a step further, the intermediate lessons begin bringing in more advanced piano techniques and concepts, such as two handed playing, accidentals, note changes, timing, and chords. Sheet music becomes a bit more advanced, introducing popular chord shapes, constructions and accompaniments, and students begin playing four chord songs in major and minor keys.
Advanced: Advanced lessons focus more around putting the previous lessons into action and building skills in improvisation with chords. More advanced chord progressions are introduced, as are basic rhythmic patterns and styles, scales, playing patterns with 7th and 9th chords, and more dynamic accompaniments.
flowkey's learning progression is very organized and linear, moving from learning about notes, to playing with one hand, then two hands, then chords, then songs, patterns and finally scales. By advanced lessons, generally speaking the student should have the tools to be able to play most pop, rock, country in the app library (with a little bit of practice, obviously).
Is flowkey good for learning the piano?
We think flowkey is an excellent tool to help beginners learn to play the piano. It is extremely easy to use and will get someone who can't or isn't comfortable reading sheet music playing the piano and learning new musical pieces fairly quickly.
The music library is extensive, as we mentioned, with over 1500 learnable songs to choose from covering a plethora of musical categories and styles. Everything is fairly well laid out, all you have to really do is search for a song you like and click "learn this song." That said, the only real filtering options is by skill level (beginner through pro) and the software doesn't (as yet) have the sort of expensive filtering options (like mood, vibe or BPM) that some other programs have, so you might have to spend some more time searching around for songs and styles you do like.
flowkey's user interface is clean and easy to navigate, making it perfect for kids and those less technologically inclined, and we feel the learning environment does lend itself well to beginners.
The onscreen video demonstrates proper hand positioning in real time and highlights the particular keys that have to be played as the piece goes along. It can even display note names of each key in real time, which is great if you're totally new to the piano.
The video is accompanied by sheet music that can be used when users get a little more comfortable. It is also highly adjustable, which can help when trying to learn specific songs. You can enter a slow mode, slowing down the tempo as needed to help you get a good grasp of it, and you can switch from single-hand playing (left or right) to two-hand playing so you can work on your hand technique in a more targeted manner.
There is even the ability to highlight sections of a piece so that you can "chunk" or break a song down into shorter sections, letting you practice and go over particular sections you might be having trouble with to improve mastery.
Finally, there is a built in wait mode, which we found quite helpful. Using this mode, flowkey will listen to your playing in real time (via midi connection or microphone if you have an acoustic piano) and will actually pause and wait for you to press the corresponding key before moving on. This can help slow down the learning process and make it much more approachable for those who are still learning their way around a keyboard and need to take their time.
flowkey does teach users the fundamentals of piano playing. In fact it begins by teaching basic concepts such as posture and hand positioning. Ultimately, if you do follow their courses you will learn the essentials, like:
introduction to the piano
posture and hand positioning
two handed playing
chords
scales and scale exercises
sight reading musical notation
improvising with chords
and more
The focus, however, is really on getting users playing quickly, learning the piano through song playing. Some may see this as a "cheat sheet" of sorts, but this makes it great for beginners and kids looking to get set up and learning the basics of the piano in no time at all.
That said, while there are more advanced lessons available, with helpful lessons on freestyle chord-playing, improvisation and playing patterns, it is a little lighter in theory than some other programs out there in this regard (although they do update their content frequently). Intermediate and advanced users may benefit from more traditional courses that have a stronger focus on sight reading, technique, drill and music theory since these aren't really the main focus of flowkey's teaching method.
Bottom Line
With an extensive music library and highly adjustable and user-friendly learning environment, flowkey is an excellent choice for those starting out on their piano journey. While it may be a little lighter than some other options when it comes to teaching intermediate and advanced music theory and technique, it does teach the essentials and will help beginners get started playing the songs they love quickly and efficiently.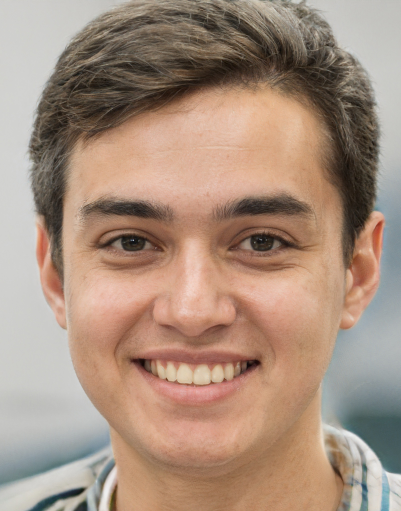 About the author
Andres Castillo has been playing and teaching music for over 10 years. A self-described music technology geek and lover of all things melodic, when he's not tickling the ivories he's usually at home with his wife and sons experimenting in the kitchen.