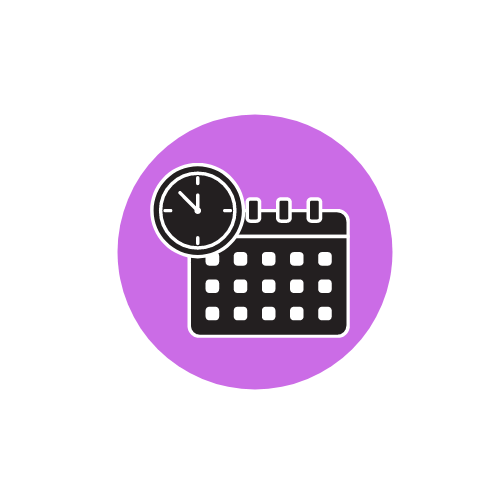 "With an enormous amount of content on hand, engaging lessons, fun educational games and access to useful educational apps, we think Time4Learning is an excellent choice for students pre-K to Grade 12 and offers exceptional value for both parents looking to homeschool and those looking to supplement their child's learning. "
What is Time4Learning
Founded all the way back in 2003, Time4Learning is an online education service that provides parents and students with a comprehensive online curriculum for Preschool through Grade 12.
Accessible through a web-browser, the company also provides members with a variety of educational tools and resources for at home learning, such as printable worksheets, quizzes, lesson planners and more.
Quite popular with homeschooling parents, Time4Learning has recently seen growing interest in parents of kids in traditional schools looking to supplement their child's school work, build targeted skills and enrich their learning.
How much does Time4Learning cost?
Time4Learning is a subscription service that has a variety of monthly membership prices that depend on the student's grade level.
Preschool to 8th grade
| | |
| --- | --- |
| Price per Month | Add an additional student |
| $19.95 | $14.95 per month |
The costs for kindergarten, elementary and middle school students are pretty straightforward and comprehensive, giving parents access to all courses and a price break if they have another PreK to 8th grade student in the house.
Things do get a little more complex with higher grades, however.
Grade 9 to 12 (high school)
| | | |
| --- | --- | --- |
| Price per Month | Additional course (per month) | Add an additional student (below high school level) |
| $30 (for 4 courses) | $5 | $14.95 per month |
Due to the deeper, more expensive and customizable curriculum of highschool, things get a little more complicated after grade 8.
Prices for highschool students include 4 courses. You can buy additional courses for an extra cost and, if you have a younger student (PreK-grade 8), you can add them for a discounted rate. Those with an additional high school student will have to pay full price, however.
Supplemental Elective Courses
In addition to the normal curricula, Time4Learning has also created focused, optional courses that parents can sign up for. These include a course in foreign languages (for which Time4Learning paired up with Rosetta Stone) and a writing course.
These courses are add-ons to the regular memberships, however, and as such cost extra.
| | | |
| --- | --- | --- |
| | Time4Languages | Time4Writing |
| Price | $59.95 per student | $99.95 |
| Duration | 6 month access | 8 weeks |
Is Time4Learning worth the price?
Yes, we think Time4Learning is worth its price, and is actually pretty good value for money.
For the price, parents do get a lot of content as Time4Learning does give parents a pretty comprehensive bank of educational resources for home learning. In addition to standards-aligned lesson plans and curricula across a wide range of subjects and over 4000 online and offline activities, parents can access quite a bit of materials and resources such as:
An activity planner
Various learning tools and apps
Educational games
Basic grading and tracking
A parenting forum and community
There's also a 14 day money back guarantee, which you can use as a free trial as long as you cancel within the time frame (keep in mind it does require a credit card).
While we would obviously prefer a free trial, we do think that two weeks is adequate time to explore the system and see if their online resources are right for your child's needs.
While there are no contracts or commitments to sign and an anytime-cancellation policy, one thing we don't really like (and never like with membership systems) is that subscriptions to Time4Learning automatically renew.
That means you have to make sure you cancel before your membership ends or you'll be billed again, which can be annoying.
What subjects does Time4Learning cover?
Time4Learning Standards Alignment
Although not specifically aligned with Common Core, Time4Learning's curricula are secular and standards-aligned, aiming as they do to meet most states' subject requirements.
That said, while subjects in Time4Learning are designed to usually meet most state standards, they don't always so be sure to check your state's guidelines.
Preschool
Time4Learning's preschool curriculum is designed around pre-readers and work to build key fundamentals in things like language, reading, science, math and so on.
There are three preschool levels, with the first two levels divided up into particular themes rather than distinct learning units or subjects.
So, for example, students might enjoy themes centered around animals (On The Farm, At The Zoo), counting and basic numeracy (Count With Me, Numbers), their body and health (All About Me, Parts of the Body, Healthy Habits), biology and the environment (Insects, Pets, Out To Sea, All About Nature) and so on.
The third theme is more about phonics and the alphabet and can be accessed at any time and from any level. This level is made up mostly of various themes and games designed to teach kids pre-reading skills, such as identifying uppercase and lowercase letters, letter sounds, syllables, rhyming, sentence shapes, word counting and more.
Time4Learning has also gamified its preschool curriculum to some degree in order to keep young kids interested, with levels that can be unlocked to access new content.
Because it is aimed at younger kids, we should emphasize that the preschool program probably will require more parental involvement than Elementary, Middle and High School programs, with parents probably needing to stand by to help kids navigate around, stay on topic and work through more complex topics.
That said, the material taught in the preschool program is of pretty high quality, covering most things that parents look for in a pre-literacy program. Kids can and will learn basic numeracy, shapes, body parts and essential reading skills in a pressure free environment that has the look and feel of the mobile games that they may already have been exposed to, making the program both attractive to kids and comprehensive in scope in our opinion.
Elementary and Middle School (Grades 1-8)
At the Elementary and Middle School level, Time4Learning's learning becomes more formal and focuses on the core subjects of:
Language Arts
Math
Science
Social Studies (from Grade 2)
Each core subject has dozens if not hundreds of lessons per grade, with many more activities included to reinforce learning.
Obviously, the number of lessons and activities increase with the complexity of learning, meaning higher grades receive more content in general, but overall students receive a complete curriculum that is generally standards aligned across all subjects.
Its math section, for example, correlates with the National Council of Teachers of Mathematics' math standards.
That said, there are different state standards across the US and Time4Learning's subjects may not always meet them in all instances, so be sure to check your own state and see if you require any supplemental material.
At this level, the social studies courses are more geared towards older grades. At the elementary level things are a bit more free-flowing and broad, covering a variety of topics in each grade such as different cultures, geographies, ancient civilization, US civics and more. While an eclectic mix, it does give a good and broad exposure to social studies concepts to younger students.
Content really shapes up, with learning becoming deeper and more structured around defined topics, in Middle School. There the curricula are separated into distinct and defined curriculum topics such as world history, civics, US history, etc.
Similarly, in terms of Science, there is also progression of topic depth and activities. The elementary school curriculum focuses on imparting the fundamentals of science and scientific thinking, while Middle School science ramps up the content and activities accordingly, introducing many more activities (including projects and virtual labs) and groups the content into standards-appropriate, complete courses – Life, Earth and Physical Science.
Interestingly, students in elementary and middle school have access to the grade below and the grade above them, which can be helpful if they need to access or review certain concepts or if they are more advanced than their grade-level and want to enrich their curriculum with more advanced material.
High School
As with Elementary and Middle School, the main focus of Time4Learning is on the core subjects of Language Arts, Math, Science and Social Studies.
These build upon the foundational knowledge developed in the Middle School curriculum and are, overall, a complete, standards-aligned curriculum for Grades 9-12.
In addition to these courses, however, there are 14 elective courses that high school students can choose to add on for a small monthly fee, including probability and statistics, sociology, art, psychology, environmental science and more.
While these aren't the widest range of electives out there, we would have liked to see options for computer science and robotics for example, these electives do cover a wide breadth of subject matter and do serve to round out the high school curriculum nicely for those with an eye on university admissions.
While parents retain the ability to change courses at will, keep in mind that for high school, due to the differences in course structure and pricing, parents have to manually request changes.
It's actually quite easy to do, you simply check or uncheck courses as you'd like, but on the downside you do have to submit it as a request and it can take up to 24 hours to take effect.
Premium Electives
There are also premium electives that parents can purchase for students in Elementary, Middle and High School.
Time4Languages
Time4Languages is an elective where students can work to develop essential familiarity with a language through an immersive, activities-filled program. Created with the help of Rosetta Stone, students can select one language (Spanish, Chinese, Latin, French, German, and more) and receive 6 months access to the course for a discounted rate over the regular Rosetta Stone.
Given that Time4Languages is offered at a discounted rate and the learning is configured to students, rather than the general public, making it a pretty decent online foreign language supplement to consider.
Time4Writing
Time4Writing, on the other hand, is an online, focused writing supplement that helps students work on their writing skills. It gives students access to focused writing exercises and assignments, as well as a teacher who can grade and give feedback on the students work and progress.
Depending on the student's grade level and skill, they can choose from a variety of eight week courses from basic to advanced level writing. At the basic level, students can get targeted help with the fundamentals, such as sentence structure and proper grammar, whereas the advanced levels focus more on submitting various essay types and research papers.
Overall, for the money we think Time4Writing is an interesting course and the teacher feedback can be particularly useful for both students who struggle with writing and those looking to take their academic writing up a notch in preparation for, say, standardized exams or AP cousework.
How it works
Time4Learning is a membership program, so parents create accounts for themselves and their children.
The program is browser-based, so you can access it from most any web-browser (chrome, firefox, etc), which is great as you can login and access it from pretty much anywhere and any device.
That said, because the program itself is flash based, it does have some issues on mobile devices if you try and access it through their browsers. You'll have to use a 3rd party app (Puffin Academy) to access it on mobile devices like iPads and other tablets for it to load properly. While this can be a little annoying, Puffin Academy is completely free to use.
Once you sign up and are logged in, however, things are very easy and straightforward.
You'll be able to select the grade-level courses appropriate for your kids, customizing lessons and assignments as needed, right from the start. If you're someone who's not particularly technologically-inclined (or willing to click around), they do make it pretty easy – their getting started guide is quite clear and helpful in helping you get set up fairly quickly.
Parent portal and dashboard
Once signed up, parents get their own password and account name and are given access to a parent portal.
Other than billing and account information, the parents dashboard lets you keep track of your children's accounts. From the dashboard you can monitor their work, view the scope and sequence of their lessons, give and manage assignments, and build lesson plans.
The dashboard also automatically keeps track of your child's learning and can even create reports on their performance and progress. Helpfully, it even lets you set time limits for your kids, for instance limiting their access to educational games sections so they can focus on their coursework
Overall, we think the Time4Learning parents portal is well laid out and easy to navigate. It gives parents pretty much all the tools they need to manage their students' progress, including making sure the work is getting done and even being able to view their work.
There is also a nice section filled with how-to videos and other parent resources and tools that can be of great use for parents who are new to learning at home, such as various guides, answer keys, lesson plans and activity planners.
Student portal and dashboard
For kids, the Time4Learning students dashboard acts as a one stop shop for their coursework.
The dashboard is also extremely straightforward and well laid out. Students can quickly and easily access course material, view their lesson plans and schedules, and view what lessons they've completed as well as any scores.
Everything is fairly easy to read and understandable, with lots of large nonverbal icons, which makes it great for younger kids to use.
There is also a helpful toolkit, where kids can access various in-program apps they might need for their coursework in math and language arts, such as calculators, dictionaries, writing templates and various math programs.
We liked this because it really centralizes everything that kids might need into a single, easily accessible area and minimizes the need for parents to run out and buy supplies.
The Lessons
In general, teaching in Time4Learning follows a fairly traditional teaching strategy of instruct, practice and repeat.
Instruction
Time4Learning uses tons of interactive and entertaining multimedia lessons, videos and games to help teach students various concepts and course material.
Lessons tend to try and keep kids interest and attention through the use of animations, pictures, music, sound effects and video hosts with on-screen visuals and demonstrations. The information is kept clear and the hosts explain things clearly, simply and stay on point and tend to recap the information at the end of the video.
In this age of YouTube and on-demand streaming TV, kids are quite used to video-based learning and tend to have a low tolerance for boring videos, expecting at least some entertainment value.
While this isn't as flashy as the latest and greatest Netflix series out there, the production values, animation and music are pretty good for an educational program and we do think their extensive use of humor and song makes learning more engaging, particularly for younger students.
With that said, the graphic and teaching methods adjust to the grade level and presumed age of the student. As the grade levels progress, the program relies more on charismatic human instructors (sometimes with costumes and props) and clear and interesting on-screen visual aids rather than cartoons, music and animation.
Overall, however, we feel the use of multimedia teaching and multisensory activities is great as it benefits students with different learning styles and strengths.
Regardless of whether your student learns better through listening, seeing or a hands on method, Time4Learnings' diverse methods of instruction will likely engage them on their level.
Another thing we like is that if you're concerned about screen time, Time4Learning provides plenty of printable worksheets for your kids. The bulk of the learning still remains online, but you can take much of the drill and reinforcement offline, which is helpful in balancing how much time your kids spend in front of the computer or their tablet.
Practice & Repetition
Time4Learning is a big believer in practice and repetition in learning.
Following each new lesson, students are given the opportunity to use interactive on screen tools to practice some of the concepts. For example, a geometry might have students intersect lines and use a virtual compass to draw an arc or take a measurement.
To further bolster learning, after a student completes a task, answers are repeated and then explained in some detail.
At the end of every lesson there are also (optional) automatically graded practice quizzes and assessments, as well, so students can assess what they've learned.
While perhaps a bit boring to more advanced students, the fact is repetition and restatement of taught material is a key learning aid, as repetition builds memory paths in the brain, often leading to deeper learning engagement and faster recall in the future.
Student Toolkit Apps
In addition to their curricula, Time4Learning also gives parents free access to some in-house tools they've developed that can help provide more focused, self-guided learning.
One that stood out to us and that we think kids will really enjoy is Time4MathFacts.
Time4MathFacts
A math program designed for students in grades 2-5, Time4MathFacts hides math practice behind cartoon app-like games that get kids using their addition, subtraction, multiplication and division skills to complete various levels and challenges. They might, for example, solve equations to make a ninja leap from platform to platform as the screen slowly scrolls up, or to make a frog leap from lily pad to lily pad.
The general idea is to improve math recall and ability (fluency) through math drill but without creating a stressful environment.
And we think it does this pretty well.
The games are cute and cartoonish, kind of like what you might find on an app store…but with math.
There is also a basic reward system that can help encourage kids to keep playing, giving them tokens that they can redeem for virtual rewards (usually modifying their virtual avatar in some way).
What we really like is that it's an adaptive learning system. That means it tracks a student's response and then adjusts the difficulty of future questions based on how well they're doing.
That means Time4MathFacts doesn't just rely on grade level and assumed knowledge, but actually personalizes learning on the fly based on what a student actually knows and is familiar with.
We also like that parents can access basic analytic reports based on their students performance, being able to see how their math fluency is progressing, their scores as well as usage rates, which is helpful.
Online Playground and Gameroom
Time4Learning also includes areas with a variety of educational games, activities and child-safe websites that parents can use as a way of reinforcing learning or as an incentive to keep working.
The games are interesting and lightly educational. Like the other games and activities on Time4Learning, they're very much like mobile app games and there are even an assortment two-player games to choose from.
The danger, of course, is that kids will blow off their lessons to spend time in these areas so some parental supervision is required. Helpfully, Time4Learning has some easy to use, built-in timers to help parents set limits on gametime
Overall, we don't think they'll replace any high-end video games out there in terms of pure entertainment value for kids, but they are fun, child-friendly and, importantly, learning-oriented.
Can Time4Learning be useful for my homeschool?
If you're running a homeschool and are interested in obtaining an easy to use, online and standards-aligned secular curriculum, then Time4Learning is probably the program for you.
In addition to a pretty comprehensive Pre-K-Grade12 curriculum, for less than $20 a month per child, Time4Homeschool will give you access to thousands of activities, games, quizzes, educational apps and printables that you can use whenever, wherever and however you'd like.
Now, if you are running a faith-based homeschool, keep in mind that Time4Learning does teach a secular curriculum, very similar to that of a public school, so will teach things like evolution.
That said, its fairly flexible nature allows homeschooling parents to pick out the material they don't want to expose their kids to, and we think it's pretty easy to fit the rest of their resources into their learning fairly effortlessly.
Is Time4Learning useful if I'm not homeschooling?
Absolutely.
While Time4Learning is most popular with homeschoolers, those looking to supplement or enrich their child's education will find plenty to like and use.
Time4Learning provides access to a comprehensive, full-suite of curricula for elementary, middle and high school that parents can pick and choose from as needed.
The learning is already organized and assembled into standards-aligned packets, making it really easy to find age and grade appropriate material, and because any child account can pull material from the grades above and below, it works well as both an enrichment tool or to help close specific learning gaps.
Non-homeschoolers can also take advantage of the plethora of online quizzes, tests and printable content that comes with an account, as well as tools that can help students hone their skills in a more targeted, personalized way, such as Time4MathFacts.
Bottom Line
Time4Learning's comprehensive, standards-aligned lessons and well-designed, flexible online platform make it an excellent option for parents looking for an engaging and effective online interactive curriculum.
With an enormous amount of content on hand, engaging lessons, fun educational games and access to useful educational apps, we think Time4Learning is an excellent choice for students pre-K to Grade 12 and offers exceptional value for both parents looking to homeschool and those looking to supplement their child's learning.
FAQ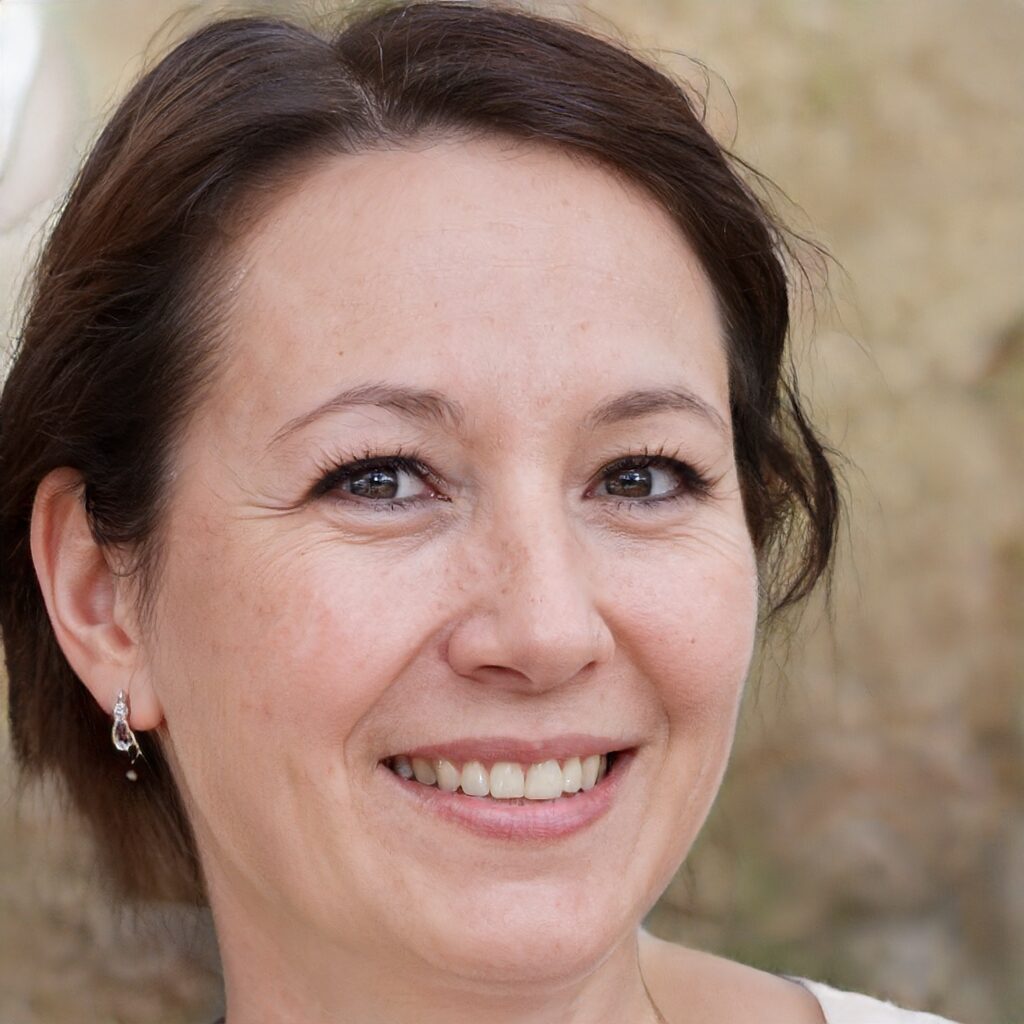 About the Author
Anne Miller is the editor of The Smarter Learning Guide and is a passionate advocate for education and educational technology. A mom of two, she majored in English Language and Literature and worked as a substitute teacher and tutor for several years. When not writing she continues to root for the Yankees and the Giants.