Learning piano is a great way for kids to develop and improve their self-expression and creativity, musicality, cognitive development and even self-confidence. With today's hectic lifestyles and busy schedules it can be hard to commit to expensive weekly (or even bi-weekly) in-person lessons…and that's where online piano lessons can help.
Online piano lessons have undergone massive technological improvements over the years, transforming the world of music education and making learning the piano easier and more convenient than ever for kids to learn. Sophisticated music training apps, streaming video and connectable devices all work together to approximate the experience of a real piano teacher sitting in your home, yet offer families the flexibility and freedom of learning at their own pace, whenever and wherever they want.
With so many online lessons and courses to choose from, it's hard to know which might be right for your family. To help save you time and money, we tested quite a few services to come up with this guide to the best online piano lessons.
In a rush? Here's a list of our picks
Why online piano lessons
In today's world there is a lot of uncertainty and schedules are often packed with extracurriculars that make learning piano the traditional way (with a tutor coming to your house a couple times a week) quite hard and even stressful for families and individuals.
Online programs, such as those found in apps and live video lessons, have a number of advantages over traditional in person lessons.
Convenience
Let's face it, it's hard to balance school, extracurriculars, and (yes) your child's social life. You can slide online lessons into a packed schedule much easier than you can trying to book someone to come over to your house. You can take lessons when you want, as you want them.
App-based learning, in particular, is appropriate for basically any schedule since you can literally start them up and start learning piano. Somedays you may just want to have a quick lesson whereas others you may want to spend a few hours learning. It's up to you.
Flexibility
Online piano lessons also offer greater flexibility in curriculum than you would otherwise have. You can find courses that specialize in a particular genre of music, some that have a wide library of music to choose from, some that specialize in teaching music theory and others that take a more gamified, fun approach to learning that is more appealing.
Choice
Traditionally, if you wanted to learn piano, you were limited to the teachers in your area. If there weren't any (or if you just didn't like them), well, that was too bad.
With online piano tutors you can pretty much find the best piano teachers wherever you live, while with app based online lessons you can be guided through self-paced learning without the need for a teacher altogether.
Hoffman Academy – A great, all-around and holistic piano course for kids
| | | | |
| --- | --- | --- | --- |
| Per Month | Per Year | Lifetime | Free Trial |
| $18 | $179 | $595 | Yes |
Hoffman Academy is a video-based online piano course specifically designed for kids ages 5-12.
Unusually for an online piano course, let alone one aimed at kids, it takes a more holistic approach to piano instruction.
That is to say, rather than just teaching students to read music, use a keyboard, and play a few of their favorite songs, the program tries to turn them into a more well-rounded piano player by providing lessons and practice in music theory, technique, solfège, sight reading, transposition and more.
Hoffman Academy's video lessons are short (about 5-10 minutes) and entertaining. They do a good job at capturing and maintaining a child's attention, conveying concepts with lots of visuals, animations, costumes and even puppets.
In addition to being more entertaining for kids, this also helps make abstract concepts a little more understandable to young aspiring musicians.
Following the video lessons, kids then try out what they've learned in Hoffman's practice sessions. Kids can work on screen or print out worksheets or music sheets so they can work on their technique, learn songs or practice music theory and notation.
Helpfully, practice sessions include audio files from the program's library that they can listen to as they practice, allowing them to get a sense of what the music should sound like.
Beyond the lessons and practice, Hoffman Academy also offers a variety of online, mobile-style games that kids can play that are designed to help develop their skills in music theory, rhythm, staff and ear training.
These games don't really involve playing the piano, rather they are more conceptual in nature, designed to hone the more conceptual skills and knowledge that music can involve. In these games kids click, drag, drop and organize notes, melodies, rhythms and morein order to complete tasks, earn points and advance.
Overall, these games add a bit of fun to what can otherwise be fairly dry material for beginners.
On the downside, compared to some of the other online piano courses on this list, Hoffman Academy is more of a traditional piano course.
A video-based, watch-and-play piano course, students don't hook a midi keyboard up to an app, which means that the course lacks the game-like nature of some competitors, as well as the ability to offer real-time feedback on playing.
Similarly, the program does have a less expansive music library than some other programs, meaning students who get into playing will eventually have to find music supplements elsewhere. 
In terms of price, however, Hoffman Academy is quite competitive and flexible.
The company offers free access to its videos, which can be helpful in getting a sense of the program's teaching style, and premium memberships, which give access to worksheets, sheet music, games and more, start at a relatively reasonable $18 a month with a 30 day, all access free trial.
Bottom Line:
Overall, Hoffman Academy is a fun, professional and quite comprehensive online piano course for kids.
Although more traditional and less high-tech than some other piano apps out there, it does take a more holistic approach to music that can offer interested students a richer music learning experience.
The course offers students solid instruction in piano and a surprising and welcome curriculum in music fundamentals, such as theory, technique, ear training, sight reading and more, which competing programs often lack. 
Playground Sessions – Gamified learning for fun and piano playing
Cost
| | | |
| --- | --- | --- |
| Monthly | Yearly | Lifetime |
| $17.99 | $119.88 | $349.99 |
Developed with legendary music producer Quincy Jones, Playground Sessions is a piano learning app available on PC, Mac and iPad that teaches piano through an interactive and gamified lesson plan that we think is great for kids just starting out on their musical journey.
The over 150 self-paced lessons are pretty logically and sequentially laid out, and the instructional videos are very clear and engaging. Letting even a child who has never touched a piano in their life begin reading music and tickling the ivories pretty quickly.
Where it gets really interesting is in the gamified, interactive nature of the lessons. Plug a digital keyboard into your device and Playground Sessions will detect key presses, lighting up the notes in green (correct) or red (incorrect) as they play…kind of like Guitar Hero, but more realistic and educational. As they do their exercises and play more pieces correctly, students accumulate points that can be redeemed for rewards (e.g. songs from the song library), participate in challenges and unlock more music-related content and unique courses.
While Playground Sessions is not a program specifically aimed at kids, in fact we doubt many will be able to tell you who Quincy Jones is, it does have many features that make it quite effective for providing online piano lessons to kids. The song-based teaching method, for example, makes it extremely easy for kids to dive right in and get to playing real pieces in a controlled manner. This helps in keeping a child's interest from the beginning and letting them see progress quicker, helping prevent them from becoming frustrated.
The gamified learning system they've integrated into their teaching method, while fun for adults, is actually pretty ideal for kids. The feedback (red and green notes) they get is both instant and very clear, making learning more meaningful, while the various challenges they receive along the way encourages them to set achievable goals for themselves. There is also progress tracking through points and scores that leads to usable, interesting rewards (music), and encourages kids them to go back and perfect their work, leading to more practice.
Finally, Playground Sessions' extensive library, while leaning more to adult pop tastes, does have a good deal of music that would be of interest to kids, such as TV and Movie soundtracks. There are even a few Disney songs to learn, such as from Moana and Frozen (obviously).
On the downside, Playground Sessions is a bit light on music theory. While kids will be exposed to the essentials of music in the app's bootcamp, learning note reading, rhythm, triads and scales for example, the emphasis is really on the playing and parents looking for a more traditional piano education or advanced players may need to supplement with a few one-on-one lessons or look elsewhere.
On that note, while you do get a certain amount of song lessons per month to download for free from the company's extensive song library, each additional song beyond that will cost you $1.99. While not very expensive individually, if your kids do get into piano they may want to play every song that will impress their friends, which can add up quickly.
Bottom Line
Playground Sessions is an excellent way to get kids started on piano quickly and effectively. Its gamified, Guitar Hero-like system provides immediate, fun and meaningful feedback, while the approachable, engaging lessons and pop-focused song library will capture your kids interest and keep them playing for a long time.
Check out our in-depth review of Playground Sessions
flowkey – An excellent choice for younger piano students
Cost
| | | |
| --- | --- | --- |
| Per Month | Per Year | Free Trial |
| $19 | $120 | yes |
flowkey is a great online piano lesson option if you want to get your kids started in piano and music in an easy and non intimidating way and aren't too concerned with going in-depth into music theory.
An app that's available on tablet, phone and computer, flowkey focuses on learning piano though learning popular songs. Subscriptions give you access to a library containing over 1500 pieces, from Ed Sheeran to Bach, that you can learn to play in their well-designed and easy to use learning environment. The library's music selection is pretty interesting and relevant to kids interests, too. For example, in addition to classical and pop music, you can learn kids songs, and hits from various tv and video game soundtracks.
Whether using an acoustic piano and microphone or a midi keyboard hooked directly to their device, students learn these songs through a combination of interactive on screen video and accompanying sheet music. These HD videos are very helpful for beginners, highlighting and labeling musical notes and letting them slow down the tempo as needed. It can even be set to wait for the student to play along in real time by detecting their keypresses, and it can be used to break songs down into smaller, more approachable sections.
To help absolute beginners get started on piano, flowkey offers a pretty decent selection of easy to follow courses that cover the essentials of piano playing and some music theory. While it might be lighter in music theory than some other options out there, kids will still learn to read music and about chords, progressions, improvisation, as well as posture and hand positioning.
One thing to watch out for is the relatively light focus on proper technique can lead to developing bad habits, like improper hand positioning, but those can be monitored and corrected over time.
The focus on learning through doing, particularly being linked to specific, relevant and understandable goals (song playing), makes flowkey ideal for kids. Being less theory oriented means it will get kids playing the songs that interest them more quickly, which can keep their interest going for longer, while the ability to chunk music into sections, label keys and slow and speed up music as needed will help in practice.
Bottom Line:
While kids with intermediate or advanced knowledge of piano may benefit from a more rigorous course, if your child is just beginning on the piano flowkey is a surprisingly effective and fast way of them interested and starting to play.
Check out our in-depth review of flowkey
Skoove – Balancing Pop Music and Piano Learning
Pricing
| | | | |
| --- | --- | --- | --- |
| One Month | Three Months | Year | Free Trial |
| $19.99 per month | $13.33 per month | $9.99 per Month | Yes |
Skoove is a web and app-based self-paced piano course that uses popular music to keep kids engaged while an interactive learning environment develops piano playing skills, sight reading/ear training, and can even teach fundamental concepts in music theory.
Playing is taught in stages through a "Listen, Learn, Play" method. Kids first watch the song being played on screen, following the notes and the video showing hand positioning, before trying it themselves. This connects what they're learning to what they're hearing, creating an understandable connection between the keyboard, the sheet music, and the sound produced.
Skooves design is centered around an easy visual layout that shows both sheet music and hand positioning in real time. Songs are presented in sections, rather than all at once, and the app goes through music line by line. While perhaps not ideal for more advanced players and adults, it does prevent kids from impatiently skipping through things, which can harm their learning in the long run.
The learning is designed to give students a decent introduction to music theory as well as playing, which is a nice change of pace. While it may not be the most in depth method of learning music theory, and while parents may have to nudge their kids to take some of the optional theory courses, Skoove does cover a greater variety of music concepts and techniques than some other programs, giving kids a firmer base of musical knowledge.
That said, if you're a parent of a younger child, the fact that Skoove doesn't teach playing solely by muscle memory and song-playing, but rather by involving various piano concepts and theory, may end up being a double edged sword. Younger kids may be more interested in getting started playing than anything else and may get frustrated or bored.
Similarly, the music used to teach is more pop-focused (think more Adele than Arensky), and there really aren't that many songs that very young kids may appreciate.For these reasons, we think Skoove is probably best suited for older kids and teens who can appreciate these lessons and is probably of interest to parents of kids over 12.
Bottom Line
Overall, while it may not be the best option for kids under 12, Skoove is a well-designed and easy to use piano course that's great for parents who are interested in getting their kids playing piano while giving them at least a basic exposure to piano fundamentals and theory.
Check out our in-depth review of Skoove
Piano Marvel – Learn to play the classics and explore music theory
Cost
| | |
| --- | --- |
| Monthly | Yearly |
| $15.99 per month | $110.99 |
If you're a parent looking to get your child started playing piano and want them to learn with the classics, Piano Marvel might be just the app you're looking for.
The app uses a combination of videos and an interactive learning environment that can pick up and assess your child's playing in real time. There are an assortment of tools to help learning, such as flashcards and ear training exercises, and even focused diagnostic tools, such as in-app Standard Assessment of Sight Reading (SASR) testing that can be used to hone in on deficits and help create more focused and effective learning.
Unlike some of its competitors that are more focused on playing songs, Piano Marvel also gives its students a more than decent background in music theory. Students will learn and work on sight reading and musical notation quite a bit, as well as get exposure to chords, triads, rhythm, key signatures, dynamics, progressions and more.
Where piano marvel really shines for kids, however, is in its scoring and trophy system. As kids play songs correctly they receive scores and points, somewhat gamifying their learning. Not only do we think this helps keep them interested and practicing, they serve as pretty easy to understand visual representations of student progress.
After all, kids raised on video games can intuitively understand what it means if they've gotten 80% of a song right. Accompanied by medals this helps encourage and reinforce learning while still encouraging the kids to strive for improvement.
Piano Marvel's music library is decidedly classically-oriented, with course material centered around classical music and familiar tunes. It's not the most exciting stuff, for kids, but does expose them to the classics and serves its use pretty well as a teaching aid.
Bottom Line
Overall, we think Piano Marvel, despite being rooted in the musical classics that may not be the most exciting music for kids, is actually one of the better online piano lesson systems for kids from a learning standpoint as many of its features will keep your kids motivated and interested in learning piano.
Check out our in-depth review of Piano Marvel
A Note about App-based Lessons
The development of better connective technologies and more sophisticated, AI-powered software and applications has transformed piano learning over the last few years.
Today's app-based online piano lessons not only can use HD video and tutorials to teach essential piano and keyboard skills, but also can make use of the connectivity between a computer, tablet or smartphone and a digital piano to offer real time feedback, progress-tracking, analysis and monitoring of a student's note-playing. In other words, when your device is connected to a keyboard these apps can watch your student play each note and figure out when they miss keys or beats and keep track of progress, like a real human teacher.
If you have a regular, acoustic, piano they can also pick up notes through your device's microphone, although there can be more distortion and lag.
Most online piano lesson apps and courses are cross platform, meaning they're available however and whenever you want available on your computers, tablets and phones. They're also based around music libraries containing songs and sheet music that are updated all the time, sometimes creating pretty impressive libraries of music of all types.
Finally, learning piano online through self-paced apps and software is often more affordable than one-on-one lessons, generally running at $20 or so a month, compared to $40-60 per hour for in-person lessons.
Method of Learning Music
With all that said, these apps generally focus on learning by doing. In other words, they strive to get users playing songs right away, letting them see tangible results (song playing) quickly and easily.
This type of learning is often quite effective with kids as it reduces the likelihood of them getting frustrated or bored by not seeing results right away. That said, these programs do require some self-discipline by students to keep practicing. They can help students set goals, track progress and monitor progress really well, but what they can't do (unlike an in-person piano teacher) is show up at your door and ask to see how your practice is going.
Finally, these types of apps don't usually offer as much of a grounding in music theory as one-on-one lessons, meaning in the long run they may not have as good a grasp of the structure and meaning behind musical compositions, which can be important if they eventually decide to take piano learning more seriously or at a higher level.
App-based Online Piano Lessons: Pros and Cons
| | |
| --- | --- |
| Pros | Cons |
| Far more affordable and convenient compared to tutors | Not always so great at teaching music theory |
| Low risk | Requires some dedication and self-discipline to keep practicing |
| Easily go back and forth over songs | |
| Highly convenient, wherever and whenever you want | |
| Integrates with digital keyboards, giving instant and real time feedback | |
| Sometimes large and updated library selection | |
| Immediate song playing results are great for beginners and kids | |
Online Piano Lessons – what do I need to get started?
If you're looking to take started with any online piano lesson system, whether it's an app or a live lesson, you'll need a few things to make your experience as easy and effective as possible.
A computer or large screen mobile device
Whether you'll be interacting with software or doing live lessons through online conferencing you'll need a computer, obviously.
Chances are good you'll be using sheet music, so a large screen is generally preferable over a smaller one since you'll be spending time looking at musical notation, which can be relatively small. This is especially true for mobile devices, which is why we would recommend using a tablet rather than a phone.
You don't want to have to stop everything to try and make out time or key signatures on a small screen, after all.
A decent internet connection
Most Apps and lessons are require a live connection to the internet. Since you'll be sending and receiving larger data streams with music and video, you'll want a pretty fast internet connection speed.
We're all used to streaming sites that can adjust video and sound on the fly if your internet slows down, but many of these companies, while good at teaching music, aren't as sophisticated as Netflix's world class software engineering teams so you shouldn't expect it to adjust to a sudden drop in internet speed.
If your internet is or suddenly becomes slow, you'll experience lag and stuttering in both sound and video, which can become annoying and potentially ruin a lesson since timing, ear training and rhythm are so important to music learning.
Before getting into online piano lessons, we recommend checking your internet and making sure you have something around 10Mbps download, 5Mbps upload. Keep in mind that the more people on your internet, the slower your connection will get.
That said, due to the convenience of online lessons, If you find there's an issue you can always find a time to practice when fewer people are around.
A piano
Obviously you'll need a piano.
We recommend getting a digital keyboard, one that connects to a computer via USB or MIDI is best. Sure, they're not as impressive as a baby grand piano, but they connect to your device, allowing apps and software to detect key presses and give more accurate and immediate feedback, while approximating piano tones well enough for home playing. There are even adapters that let them hook up to tablets and smartphones if you prefer some mobile connectivity.
These days digital keyboards are pretty cheap and fairly low risk. Depending on the time of year, you can get them for as low as $50 on Amazon.
We recommend a full, 88 key keyboard. A little pricier (although not by much) than the 61 and 72 key keyboards, they give you the best approximation of an acoustic piano and have the fewest limitations – they let you play a full 7 octaves, which will be good for classical as well as modern music. They're also bigger, meaning you won't feel as cramped while learning to play.
Some programs recommend a minimum of a 61 key keyboard, and while these are more compact and cheaper to buy, 61 keys will only let you play 5 octaves, which means you'll have a harder time playing some more complex pieces without using a transpose function or adjusting the sheet music.
Some apps and programs also support acoustic pianos by picking up their notes with your device's built-in microphone. This is sort of a workaround for people who already have an acoustic piano somehow, and we don't recommend it as much since you'll have to deal with various distortions and noise that make it harder for the software to pick out notes and chords, causing drops and lags that can interfere with your songplaying.
If you have an app that can pick up and track key-pressing, these features obviously won't work, as well.
Another thing to consider here is that in-built microphones aren't exactly high up on the list of premium features that device makers care all that much about. Generally speaking, they take the approach that if it's good enough for Skype it should do the job for most people, and therefore put their money elsewhere. Consequently, most devices have fairly poor microphones that have a harder time picking up subtle piano notes accurately and therefore if you're going that way you may also have to invest in a good external microphone as well, adding to your costs.
A quiet space
Finally, you'll want to set aside an area, if possible, for practicing. There will be a need to concentrate (either on the lesson or on the music) and the fewer distractions the better. Headphones might be a good investment if you're using a digital midi keyboard, as they can help you focus and reduce how much your kids may annoy the rest of the house.
Piano lessons & teaching kids: things to consider
With their busy schedules and the unpredictable times we live in, parents looking to introduce their kids to music through the piano may find great success using online piano lessons. Afterall, the flexibility, cost and convenience are usually far superior to in-person lessons and seem ideal.
But with kids in particular, there are a few things you need to consider.
Motivation and Interest
If you've ever had a child suddenly want a pet hamster or an expensive game then you'll know that kids tend get really excited about something and then they can quickly and easily lose interest in it.
Piano is no different. Kids may start out really enthusiastic and excited to be learning basic songs, picturing themselves wowing their friends or playing for a crowd. As time goes on, however, and the novelty wears off and the reality of practice sets in, they may become discouraged or lose interest.
Gamification and rewards
It's important, therefore, to examine how a program intends to maintain their interest over time. Gamification is one solution some apps use, turning the experience into a contest or game by awarding points, scores and trophies or even story modes.
Meaningful Music Library
Other programs may intrigue children through the use of songs that are familiar and meaningful to them. Rather than the usual piano lesson music like Für Elise, music libraries may include popular pieces that they recognize and like, such as from TV or video game soundtracks. Sure, they may not be as impressive during family gatherings, but they may be a better way to intrinsically motivate students in the short term.
Progress tracking and analysis
There is nothing more frustrating for a child than not being able to understand or assess the progress they're making. Learning to play a song properly is a great reward, but there's a lot of practice and failure along the way. Seeing how much they've improved is a great motivator for children to keep learning piano and some apps have real time tracking of playing, with some even offering a score or a breakdown of accuracy at the end of practice.
Cost
Generally speaking, most online piano lessons end up being more affordable than in-person teachers. Apps are relatively inexpensive and online tutors, due to the fact that there's no need to travel or pay for similar expenses, generally tend to charge less per hour than a traditional piano teacher, who can easily charge between $30-60 per hour.
But does it work
Online piano lessons have been around for some time now and the consensus is that yes, they do work if the student puts the time and effort into practice. In that way, they are not so different from traditional lessons – if a student doesn't practice or doesn't pay attention they won't progress. You just don't end up shelling out hundreds of dollars.
One thing online lessons do lack compared to traditional lessons is consistent monitoring of form and posture. This is especially true with self-paced courses, but also with live video lessons since the tutors generally don't get a 360-degree view of the student as they would in real life. Students may sit too closely, or too far, or develop poor hand positioning habits.
Most of these issues are correctable in the long run, annoying though they may be, but do require some monitoring and work. That said, bad habits also develop with traditional lessons as well since most practicing is done alone.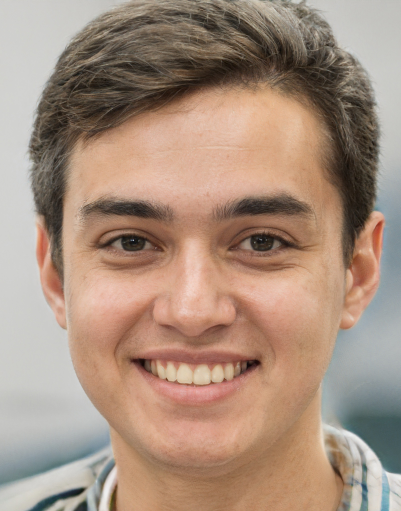 About the author
Andres Castillo has been playing and teaching music for over 10 years. A self-described music technology geek and lover of all things melodic, when he's not tickling the ivories he's usually at home with his wife and sons experimenting in the kitchen.