From the very building blocks of matter to the very food we eat, Chemistry is around us and is one of the fundamental and important branches of science and STEM education. Unfortunately, as it involves geometry, algebra, calculus, labs, and the memorization of key chemical information and principles, Chemistry also tends to have a reputation for being a difficult and demanding course for students.
If you or your students are studying Chemistry and need a little help with telling covalent bonds from ionic, or just find stoichiometry a little too much to handle, an online Chemistry tutor might be just the thing you need.
Finding a reputable and knowledgeable Chemistry tutor has never been easier, and with today's various online learning platforms, it's also extremely effective..
With so many tutoring companies out there it can be hard to know which one might be right for you. That's why we've come up with this list of the best online Chemistry tutoring services out there so you can find the tutor that's right for you and save time, money and ace that next lab report.
In a Rush? Here's who we think can best help you find the right online spanish tutor
| | |
| --- | --- |
| If you'd like some help matching with a Chemistry teacher | Varsity Tutors |
| If you'd like to pick your own Chemistry tutor | Wyzant |
| If you need Chemistry tutoring that can fit a hectic schedule | Skooli |
Varsity Tutors
Get personalized help finding the right Chemistry tutor
Varsity Tutors is a curated online tutoring service that matches customers to the right tutor for their needs.
They offer a variety of tutoring options, from one on one tutoring to less expensive group online (Zoom) classes.
In terms of online Chemistry tutoring, it varies by tutor (and they require personal information before quoting a price) but you can generally expect one on one sessions to start at about $50 per hour.
While they've also recently introduced group classes for most subjects, which are available in pay as you go packages or as part of a subscription ($19/mo for as many courses as you'd like to sign up for), in terms of Chemistry they were a little lacking for courses when we checked. So for now we'd really recommend Varsity for its individual online Chemistry tutoring.
While the one on one online tutoring isn't necessarily the cheapest service around, it's also by far not the most expensive and the tutors we found available for Chemistry were of excellent quality.
All had experience tutoring Chemistry at the academic level (middle, high school, AP), for both physical and organic chemistry, with many being actively involved in chemistry labs and Chemical research, giving them a strong familiarity with both theoretical and practical Chemistry knowledge.
Varsity also offers a number of free grade-specific resources available for users, such as practice problems, practice tests and flashcards for various Chemistry classes, such as for AP Chemistry, high school Chemistry, Biochemistry, and Organic Chemistry.
Unlike many other tutoring companies, Varsity makes all tutors go through a full criminal background check and a test of abilities as part of their hiring process, which increases the services safety and the quality of instruction.
One on one tutoring is done through a very sophisticated web-based online classroom, in fact one of the better ones we've seen. They have a mobile friendly app, so students can receive tutoring from wherever they are, and the classroom is smooth, reliable and easy to use.
The classroom has full HD audio/visual capability and made it feel almost like a tutor was sitting right there with you, and you can also record sessions for later review.
The classroom also comes with a responsive and fast digital whiteboard, which makes it ideal for working on chemical formulas and solutions as well as graphically demonstrating various Chemistry concepts.
Finally, Varsity's customer service is timely and courteous, responding to our inquiries quite quickly and effectively. We feel they went the extra mile in helping find tutors for customers, making it feel much like a curated service rather than a standard tutoring service.
They are also quite helpful at finding replacement tutors, should the need arise. We found that the company worked pretty hard to find us tutors and will even throw in a free hour of tutoring, which was a nice touch.
Read our full review of Varsity Tutoring
Bottom Line:
With excellent customer service, a Chemistry friendly and mobile friendly online classroom, tons of resources and high quality tutoring, if you want some personalized help finding an online Chemistry tutor make sure to check out Varsity Tutors.
Wyzant
Choose an online Chemistry tutors from an extensive database of qualified  (and affordable) instructors
If you would rather personally select your own online Chemistry tutor, Wyzant might be the right tutoring company for you.
With an extensive database of over 80, 000 tutors from across the United States, users can browse through and filter Chemistry tutors by their Chemistry teaching experience, their own level of education, their familiarity with standardized tests and AP classes, and more.
Depending on the tutor and their relevant experience, Wyzant can also be pretty affordable. In Chemistry, hourly prices tend to start as low as $15 per hour. That said, because Chemistry is a little more involved and specialized a subject, with many grades, subdisciplines and subject levels (AP, IB, college level) for a more experienced tutor (a certified teacher or even a PhD holding chemist) you can realistically expect to see rates between $35-100 per hour.
Wyzant is a pay as you go service, so you'll only pay for the hours you use, which is nice, and it means that you won't pay anything up front (although they do charge an extra 9% fee on top of the tutor's fee). This allows you to sign up for more or less tutoring depending on your needs and budget.
Overall, the quality of Chemistry tutors we found was quite high.
The tutors we saw had rather deep familiarity with the subject and in teaching, with quite a few holding Masters degrees/PhDs in Chemistry as well as having spent many hundreds of hours tutoring kids in the subject.
While Wyzant doesn't require tutors to be certified teachers or have graduate degrees per se, they do perform proficiency testing as part of the hiring process and the filtering system made it a snap to find tutors who had taught middle/high school, AP, IB and even College level Chemistry, both in its Physical and Organic forms.
Additionally, while Wyzant doesn't require tutors to undergo background checks, they do encourage them and, as an incentive, prominently display that fact on tutor profiles, which presumably makes it easier to book clients.
Wyzant's online classroom is highly responsive and pretty well designed and their mobile app works well, even when it comes to the unique challenges that tutoring Chemistry entails.
It has a quick and responsive digital whiteboard, where tutors can break down formulas and draw out Chamistry concepts, and the HD video and audio and lessons can be recorded for later review.
Finally, even if it is a DIY tutoring service, Wyzant's customer service is professional, polite and quick to respond. Their cancellation policy is usually quite generous – only requiring 36 hours notice – although the exact policy depends on the individual tutor.
Read our full review of Wyzant
Bottom Line:
If you'd rather have a hand in picking out your own online Chemistry tutor from a large and easily searchable database of qualified tutors, with its capable online classroom and responsive customer service, Wyzant may be the right choice for you and an often affordable, pay as you go price. 
Skooli
Flexibility and highly qualified tutoring is the name of the game with Skooli
Started in 2015, Skooli is a one-on-one online tutoring platform that helps people easily find and match with tutors in a way that is very schedule-friendly.
Unlike other tutoring companies, where you pay by the hour or lesson, Skooli has a per minute rate, giving you a lot more flexibility when it comes to booking blocks of Chemistry tutoring, which is pretty useful for those with tight budgets or complex schedules.
Tutoring runs $0.82 per minute, meaning you can book a half hour session for $24.60, or an hour for about $49. Users are free to book as much or as little as they need, but keep in mind there's a 15 minute minimum.
Skooli offers one-on-one tutoring with a dedicated tutor, as well as instant tutoring, which allows you to book a tutor pretty much at any time and as you need it.
When it comes specifically to Chemistry tutoring, we found that the instructors at Skooli are of high quality and skill, which is unsurprising given that with Skooli all tutors have to either have graduate degrees (Masters degrees or PhDs) or actually be certified teachers.
Skooli offers Chemistry help at a variety of levels, which is quite helpful, from high school/AP/IB Chemistry through to the college level. We even found a number that were able to teach some of the myriad of Chemistry subdisciplines, such as Analytical Chemistry and Biochemistry, as well as quite a few that work as actual Chemists in the field in addition to being tutors.
In addition to their academic credentials, tutors go through background checks and are pretty thoroughly screened for proficiency and skill at teaching, which ensures a high level of teaching skill and subject knowledge.
Skooli's online classroom is super easy to navigate and use, as well. It has all the tech needed to deliver a proper one on one Chemistry teaching experience, including a responsive digital whiteboard, HD audio and video, lesson recordings, screen-sharing and even file sharing, letting students upload homework and lab reports to work on.
Skooli's Customer Service is pretty good as well, with a well-deserved reputation for responsiveness and were actually quite polite and courteous. Being pay as you go services they are also very generous with cancellations compared to most other tutoring companies, requiring only 12 hours notice, which is ideal for those with busy and/or unpredictable schedules.
Check out our review of Skooli
Bottom Line:
With a pay-as-you go system and filled with highly educated and skill-tested teachers available 24/7 (or by appointment, obviously), Skooli is one of the most flexible and effective online Chemistry tutoring options we've looked at. 
What We Look for in Online Chemistry Tutoring
To determine the best Chemistry tutoring companies, we looked at a wide variety of companies and assessed them on the factors we think can help them deliver high quality science instruction online.  
Experienced and Knowledgeable Chemistry Tutors
When it comes to a complex subject like Chemistry, with its interplay of math, sequential thinking and memorization, a good teacher can really make all the difference to a student.
Because of this we looked for online tutoring companies that employed tutors who have experience teaching Chemistry, as well as the requisite educational background and experience.
We also looked for companies that had tutors that covered the wide variety of grade and skill levels, such as AP/IB/College level Chemistry, as well as covering both Organic and Inorganic chemistry.
Background check
We feel that, with the internet being what it is, users should have some clarity and a a feeling of safety concerning those they will meet, even in an online video and chat experience, particularly when kids are involved.
That's why we only included companies that either background checked their tutors (mandatory or incentivized) or that give users the ability to do so themselves.
Online Classroom technology
While Skype and Zoom are certainly always an option for meeting tutors, given the complexity of the discipline, we feel it best to learn Chemistry using more sophisticated online classroom technology. In particular, we looked for the following:
Clear, HD audio and visuals
Video and sound need to be clear in order to give the smoothest and least glitchy experience for students. Obviously, even the best tutors around aren't worth much if they can't convey the information to the student.
Digital whiteboard
With chemistry, the ability to write things down and sketch things out is often quite important. s Sketching bonds and chains helps visualize the material, while it really is the only way to help students when it comes to balancing formulas.
Like real whiteboards, digital whiteboards let tutors highlight, write and even draw as they need to, improving the learning experience considerably.
Screen Sharing and document uploads
Whether it's showing a YouTube video or uploading a lab report or sample test, sharing screens and uploading files into the classroom can be a real plus in online Chemistry tutoring, letting the student and tutor work collaboratively in real time.
Customer Support
We've all been there. Sometimes you need to contact the tutoring company to resolve an issue or change tutors. In this day and age, and especially with kids, the ability to reach the company and find a successful resolution is critical.
Why use an Online Tutor for Chemistry
Whether it's high school level or college, regular or AP classes, if you or your child are struggling with Chemistry, online tutoring may be worth considering over traditional, in person lessons, and well worth your time and money.
Convenience
Online tutoring can be quite convenient. You can work on your Chemistry as needed, often wherever you are.
Because the internet allows tutoring companies to work with tutors in a variety of time zones, you're able to fit lessons around your schedule much easier.
There's no need to drive anywhere or meet in person, instead lessons take place online and from your home, a coffee shop – as long as you have an internet connection you can study where you feel most comfortable.
Price
If you live in an area with relatively few Chemistry teachers and are set on in-person tutoring, you may find that tutors may be free to set their prices pretty high.
Because they source tutors from far and wide (sometimes even from around the world), online tutoring companies often have a large bank of tutors at a variety of prices making it super easy to find a Chemistry tutor that fits your budget…regardless of where you live.
Experience
Chemistry tutoring is a little bit more specialized than many other subjects. Finding someone with both an academic background and experience teaching the subject can be frustrating (or non-existent) depending on where you live, often leaving people with no choice but to hire whoever is available.
With online tutoring you aren't dependent on the availability of Chemistry tutors in your area. Instead, you have access to tutors from pretty much everywhere, giving you unprecedented and unmatched choice in experience, education, and expertise.
FAQ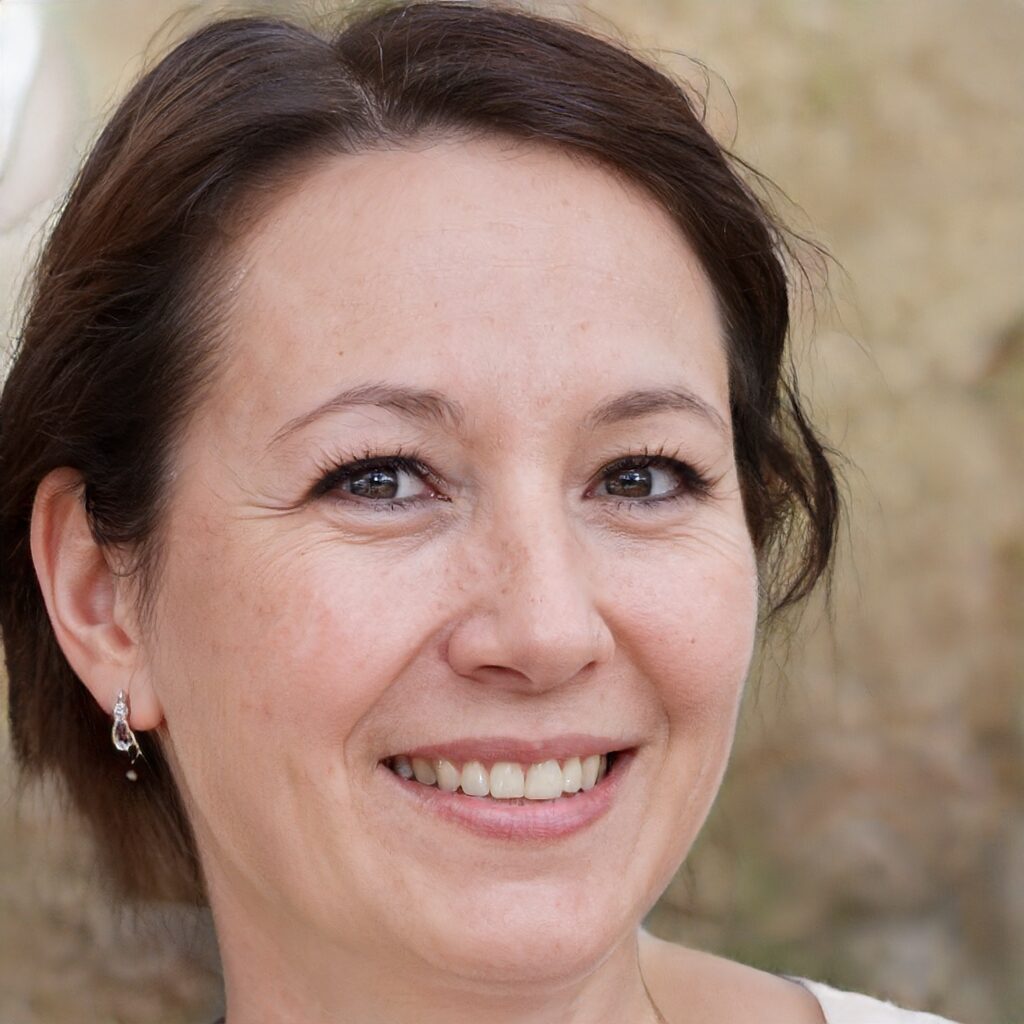 About the Author
Anne Miller is the editor of The Smarter Learning Guide and is a passionate advocate for education and educational technology. A mom of two, she majored in English Language and Literature and worked as a substitute teacher and tutor for several years. When not writing she continues to root for the Yankees and the Giants.