"Ugh! But I've read all these already!"
We all want our kids to read more, but keeping them interested by finding them new and exciting books is difficult and sometimes it's hard to know where to even start. Luckily, there are now a number of book subscriptions for kids that will deliver fresh kids books right to your door.
Just like regular book subscription boxes, kids book clubs curate a selection of fun and interesting books specifically for kids and then deliver them on a monthly basis. Many also include interesting accompanying goodies that will be certain to keep your kids entertained and engaged, something that can help foster a love of reading for years to come.
In a rush? Here is our list of the best monthly children's book subscription boxes:
How We Evaluated The Top Book Subscriptions for Kids
We live in a great time for reading. There are almost an endless number of monthly book subscription services that will bring popular and original titles right to your doorstep. For parents looking to expose their kids to the joys of reading, there are dozens of kids book clubs out there that are happy to build boxes of books and toys just for them.
In order to evaluate which children's book subscriptions were the best, we used our experiences as parents and educators to create a number of criteria we thought might be most relevant to parents.
We looked at many book subscription services and found the best of them on:
Price: What will each box run you per month or as a prepaid subscription
Age Range: Are they aimed at younger readers (0-3), Younger readers (4-7), kids and young adults (8+)
What Kind of Books: chapter books, board books, picture books, softcovers/hardcovers/mixed
Condition of Books: Do they offer new books, used books or new from excess inventory
Flexibility of Plans: Cancellation, pausing subscription, personalization options
Curation: Who decides which books go in the boxes? Staff, customers, librarians, educational professionals etc
Non-Book Goodies: Do they contain non-book items that can help kids better engage and enjoy reading
Already owned books: What will they do if you already have a book they send you
Giftability: How easy and nice do they make these boxes to send as a gift
Monthly Subscription Box Pricing: Know the ACTUAL Cost
When you buy a monthly subscription box, consumers should note that products are pre-paid, meaning if you buy a three month plan you will be charged for three boxes at check out.
Most companies offer auto-renewing subscriptions. Subscribers should be aware that this means that at the end of your subscription period, the company will automatically resubscribe you to a similar package unless you tell them otherwise.
All companies we've looked at (and all reputable companies) make sure to tell you ahead of time when your subscription is coming to an end, but mistakes here can be costly and annoying.
We've made a note of the companies that offer non-renewing packages.
Therefore, if a company offers a "cancel anytime" policy, it simply means it doesn't renew a subscription automatically. For example, if you buy a three month subscription, you will ultimately pay for three boxes upfront. If you cancel, it means at the end of three months your subscription will not be automatically renewed.
Month to month subscriptions are one month boxes that auto-renew, meaning every month your credit card is charged for one new box, until you cancel.
Lillypost: The Best Book Box For Young Readers
Overview:
Lillypost is a great option for parents looking for books for very young readers (ages newborn to 7). The company mixes both board and picture books, realizing that some kids may have an older sibling or are precocious readers, and offers the ability to put together seasonal and holiday themed packages to help kids learn.
Being for much younger readers, the subscriptions are also very flexible, letting you cancel and pause subscriptions easily, and even change box types mid-subscription. For a small fee, they'll also gift wrap, letting kids feel like they're getting an extra special present.
Read our in depth review of Lillypost to learn more.
| What We Like | What We Don't Like |
| --- | --- |
| Variety of boxes aimed at different age groups, have mixed boxes | Gift wrapping has a slight fee |
| Flexible subscriptions make it easy to cancel any time, as well as reactivate at any time. | No personalized notes |
| Offers seasonal, holiday boxes | No discounts for families with multiple kids |
| Donates extensively to literacy charities | |
| Can be gift wrapped upon requests | |
Our Verdict:
A very giftable and pretty flexible kids book subscription box for young readers 0-7.
Bookroo: The Best Kids Book Club for Finding Hidden Gems
Overview:
Bookroo is a really great option for parents looking to add some unique titles to their child's book library. This service really shines when it comes to finding lesser known, but high quality books, for children, using a sophisticated and in depth online review system that helps them find new authors and titles.
Being really focused on finding hidden gems, they don't currently offer much in the way of extra goodies, however Bookroo is quite capable of growing with kids (up to age 10). They also offer a more than fair discount (15%) for homes with multiple kids, letting you more easily share the fun with siblings, and will give you credit if you somehow already own a book they send you. They also gift wrap their books for free.
Read our in depth review of Bookroo to find out more.
| What We Like | What We Don't Like |
| --- | --- |
| 15% discount for homes with multiple kids | No real in box gift items or activity packs to increase reading engagement |
| Will give you 5% back if you have already have a book and can show you've given it away | May not receive bestsellers |
| Finds lesser known authors and books and ensures quality through review system | Not as many books per box as some others |
| From newborn to young readers (10) | |
| Comes gift wrapped | |
Our Verdict:
A great option for those looking for interesting children's books beyond the usual best sellers and classics.
Reading Bug Box: The Most Personalized Book Boxes for Kids
Overview:
Reading Bug Box is an excellent subscription book box service if you're looking for a more personalized experience for kids. After parents fill out a form, Reading Bug will curate the selection of books and content accordingly, meaning they will try and make sure that each box contains books and inserts e relevant to the things that the child finds fun and interesting. This, in turn, can make reading a more pleasant experience for all. You can even change preferences and interests as your child does.

While the personalization of each box may drive up the price and shipping times slightly, due to the need to source and customize each box to fit your child's interests, we feel that its customization, wide range of ages (up to 13) and subscription flexibility more than make up for it and make it a great gift for kids with even the most diverse hobbies and interests.
Read our in depth review of Reading Bug Box to find out more.
| What We Like | What We Don't Like |
| --- | --- |
| Interest based curation of books makes it more relevant to kids | A little more expensive than others due to box personalization |
| Discount for homes with multiple kids | May take more time to arrange box |
| Pretty Flexible | Not the best for gifting to people you may not know all that well |
| Will give you up to $5 back if you have already have a book and can show you've given it away | |
| Wide range of age ranges (0-13) | |
Our Verdict:
A great option for those looking for something a bit more tailored to your child's interests and to support a small business, too.
Ivy Kids Kits: The Best STEM Book Box for Kids
Overview:
Ivy Kids Kits is a great solution for parents looking to instill STEM (Science, Technology, Engineering and Math) learning and a love of reading in kids ages 3-8. While more expensive than some other book-centric subscription boxes, each box also contains a wide range of activities that are designed to connect in some way to the included book. For example, a box might include a book about the jungle and also have a number of toys, learning games and activities related to animals and biology/ecology.
Ivy Kids also makes it easy and affordable to add on extra activities siblings and, unusually for book boxes, offers free shipping to the continental United States. An added plus is that there is no automatic renewal to forget about.
Read our in depth review of Ivy Kids Kit to find out more.
| What We Like | What We Don't Like |
| --- | --- |
| Lots of STEM oriented activities | A little more expensive than others |
| Relatively affordable sibling add on option | May take more time to arrange box |
| FREE Shipping to continental US | No guarantees if you already have the book |
| Large number of non-book activities | |
| No automatic renewal to forget about | |
Our Verdict:
A great option for parents who want to encourage both a love of reading and a love of science at the same time.
HelloBible: The Best Christian Subscription Boxes for Kids
Overview:
When you look at the world of kids book boxes, there are a lot of options out there. Boxes for STEM, for art lovers, for movie enthusiasts, you name it. It feels like there's pretty much an option for everyone these days and, if you're a Christian faith-based household looking to connect your children with a love of reading and a love of the bible, HelloBible might just be what you're looking for.
Filled with crafts and activities that center around and connect to a high-quality bible story, HelloBible presents pretty good value for money, especially compared to other activity-centered book boxes, which are often far more expensive. While we would have liked to see more books in each box, the way in which the stories, morals and activities flow together will certainly make for an engaging monthly treat for kids, both from a literacy and faith point of view.
At a little less than $5 per child, HelloBible also makes it easy and affordable for multiple child families (up to 5 kids total) to enjoy each box, at least at the Explorer level. Junior crates may not be able to upgrade but come prepackaged with enough material for two children.
As an added bonus, HelloBible practices the value of charity. For every box purchased, a donation is made to the Kilgoris project, an organization that works with the local Masaai community to educate and care for children in rural Kenya.
| What We Like | What We Don't Like |
| --- | --- |
| Every purchase supports a faith based charitable organization helping kids in Africa | Softcover books aren't as durable as we'd like |
| Affordable sibling add on options | No personalization option for giftgivers |
| Flat rate shipping | Auto-renew |
| Lots of activities | |
| Books come from respectable publisher, Arch books | |
Our Verdict
Getting your child connected to reading and excited about God and reading has never been easier than with these Christian subscription boxes.
Read our in-depth review of HelloBible to find out more!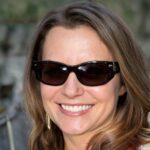 Jennifer Keenes is a writer and a new mom living in Florida. She studied education and, prior to becoming a freelance writer, worked as a substitute teacher at the elementary and middle school level. She is a big fan of the beach, working out and homeschooling her two daughters.
Jennifer