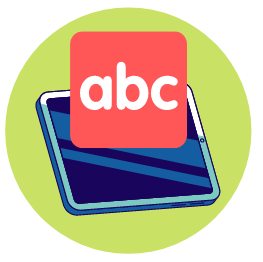 With comprehensive, well-taught and well-designed video courses, thorough course materials and assessments, flexible options and an interesting online platform, Christian homeschoolers seeking a little help teaching may find that Compass Classroom might be just the Christian course provider they're looking for. 
What is Compass Classroom?
Founded in 2010, Compass Classroom is an online provider and publisher of educational videos, resources and course materials for homeschooling families.
Designed to help make homeschooling easier for parents, the company produces a selection of materials that cover a variety of courses for elementary through high school including economics, history, biology, language arts and more.
Compass Classroom is a Christian homeschooling company, and the learning materials they produce and curate do largely reflect this, with many approaching their curricula from a strongly Christian, faith-based perspective.
What grades is Compass Classroom for?
Compass Classroom's educational material is broadly designed for students in grades 4-12, although the majority of the learning material offered is aimed at middle and high school students.
That said, it is important to keep in mind that this is a homeschooling program and therefore parents and students do have a good deal of flexibility and personal freedom in terms of grades.
After all, there is nothing stopping a precocious upper elementary school student from taking creative writing classes, or a homeschooling parent from integrating more thorough studies of history, language arts and more into their curriculum, provided the student is ready for it.
What subjects does Compass Classroom cover?
Compass Classroom offers a fairly varied selection of courses in all.
The company offers resources for:
Bible Studies
Economics
History – American, Antiquity and Modern
Languages and Vocabulary – Latin, Spanish and English Vocabulary
Literature and Poetry
Logic
Science – Middle School, Biology
Writing and Grammar
Filmmaking
The company also offers some resources for helping parents homeschool effectively and from a Christian perspective, such as Homeschool Made Simple by Carole Joy, Duties of Parents by J.C Ryle and more.
Overall, in terms of subject coverage, Compass Classroom does a pretty good job at providing enough resources to help parents teach courses in History, Language Arts, Economics and Bible Studies for at least middle and high school.
For many of the courses, such as Economics, Language Arts, Logic, Biology and History, the company offers a full suite of resources, including readers, textbooks, workbooks, exams and teacher's guides, that can help parents teach full-credit courses if they so choose.
There is also a recorded video lecture series for a selection of subjects, such as middle school science, Spanish, Literature and more, that each span a full 30 week year and can act as a weekly lecture for self-paced study.
Unfortunately, as can be seen, the company does not cover the full range of core courses students might need.
At time of writing there are, for example, no math courses available, which is a shame as these are often courses that homeschooling parents struggle to teach themselves, particularly at the later middle school levels and above.
That said, while perhaps not a comprehensive curriculum in a box, Compass Classrooms subject coverage does make it a very useful supplement to help parents teach certain specialized, and more focused, courses at home that parents may not necessarily be familiar or comfortable with themselves.
Similarly, some parents may struggle in meshing Christian values and beliefs with certain subjects, notably Economics, Biology, Geology, Logic and Rhetoric, Filmmaking and Ancient History. 
Because Compass Classroom offers a selection of high quality learning materials that can teach these often tricky subjects in a way that fully adheres to Christian values and beliefs, it can subsequently be a great help to parents in this regard.
What perspective does Compass Classroom take in homeschooling?
Compass Classroom is designed to provide supporting resources to Christian faith-based homeschools, and consequently it has a selection of unapologetically Christian classes and study materials.
Some of the learning material produced by or offered by Compass Classroom can be seen in the chart below:
Subject
Learning Material Offered
Approach to Learning
Biology
Devotional Biology by Dr. Kurt P Wise
Taught by Professor Kurt Wise of Truett McConnell University, Devotional Biology explores biological concepts and philosophies from a creationist and young earth perspective, as opposed to a naturalist one.
The course not only helps students explore and think about biology from a Christian perspective, but offers a strong, faith-based approach to science as a discipline
History
American History by Dave Raymond

Modernity by Dave Raymond
Antiquity by Dave Raymond


Dave Raymond's history series approaches key periods of history from a Christian worldview.

Through dynamic storytelling, Raymond helps students explore various individuals, events and cultures throughout history through a Biblical lens.

Economics
Economics for Everybody by R.C. Sproul Jr
Economics for Everybody is a video economics course that blends a straightforward yet unconventional exploration of economic principles with Biblical theology.

The course covers various economic ideas, such as stewardship, capitalism and more, and discusses them in the context of Christian theology and morality, ultimately integrating theology, philosophy, and economics.
Basic Economics: A Natural Law Approach to Economics by Clarence Carson and Paul Cleveland

Basic Economics a more comprehensive high school textbook that delves deeper into important concepts in economics, exploring them from a distinctly Christian perspective.
Not directly produced by Compass Classroom, the book is designed as a supplement to Economics for Everybody and acts as a more formal resource.
Latin
Visual Latin by Dwane Thomas
WordUp! The Vocab Show by Dwayne Thomas
A video based course to help students learn Latin, presenter Dwane Thomas helps students learn the proper (ecclesiastical) pronunciation, grammar and vocabulary of Latin.

The course makes ample use of scripture as part of its readers and as examples to help students become familiar with the language and its place in classical literature and Christianity.
Overall, Compass Classrooms perspective and materials make it an interesting and helpful supplemental option for homeschool families looking for help in integrating their school subjects with strong, Christian beliefs and values.
On the flipside, it also means that the materials produced and offered by Compass Classroom may not be the best option for Christian families who are looking for a more universalist or easy going Christian curricula, those who prefer to separate their faith from their secular learning, and those looking for a more faith-neutral approach.
How Compass Classroom Works
Compass Classroom produces and supplies learning materials designed to help parents homeschool more easily and effectively.
To do so, the company offers parents access to a variety of video courses, which are generally accessible through streaming and DVD, a nice option for those who don't want to leave their children on an internet-connected device for too long.
These videos are much like a more formal lecture or class, with structured and organized lessons, and each are taught by professionals or experts in their field.
Alongside these video courses, the company also produces related course materials. Depending on the course, these can include student books, teacher's guides, workbooks and exams.
Generally speaking, these come free with a video course if parents choose a digital version of the course materials (PDFs, ebooks and the like), but printed versions do cost extra ($25-35), which is something parents should be aware of.
Compass Classroom does offer quite a bit of flexibility and choice in how parents can access the video lectures.
For DVDs, these are obviously sent to their home address.
Parents can also choose to stream courses, in which case they are freely available on the website through a private account on MyCompassClassroom (more on that below), and can be viewed as needed on the go.
Finally, many videos can be downloaded as well, in which case an MP4 file with HD video can be downloaded onto a computer and transferred around as needed. 
Although perhaps not as convenient as streaming, downloaded video doesn't require an active internet connection, which is something that might be important to parents intending on allowing their students to study on their own.
Overall, with Compass Classroom, the general idea is for parents who are new to Christian homeschooling or who don't feel they have the experience or ability in a particular subject (or subjects) to be able to easily integrate these video courses and teaching materials into their overall lesson plans as a supplement or even a complete self-study option.
Combined with their various course materials and assessments, Compass Classrooms courses provide a deep and comprehensive exploration of their particular topics, and can help bridge difficult subjects with Christian values and beliefs, something that's not always so easy for parents to do on their own.
It is important to mention that not all courses offered by Compass Classrooms are full credit courses.
On the whole, most are full courses that can fulfil a full credit of study, but some are designed as half-semester courses and may need to be supplemented by further courses or texts.
| | |
| --- | --- |
| Subject | Credit Value |
| Visual Latin 1 | 1 HS Credit |
| Visual Latin 2 | 1 HS Credit |
| American History | 1 HS Credit |
| World History – Modernity | 1 HS Credit |
| Ancient History – Antiquity | 1 HS Credit |
| Middle School Gen Science | 1 MS Credit |
| Middle School Phys Science | 1 MS Credit |
| Creation Science | 1 HS Credit |
| Devotional Biology | 1 HS Credit |
| Spanish Grammar | 1 HS Credit |
| Creative Writing | ½ Credit |
| British & World Literature | 1 Credit |
| Grammar for Writers | ½ Credit |
| Classical Rhetoric | 1 Credit |
| Economics for Everybody | ½ Credit |
| Basic Economics | ½ Credit |
| How Should We Then Live? | ½ Credit |
| Understanding the Old Testament | 1 Credit |
| Introductory Logic | ½ Credit |
| Intermediate Logic | ½ Credit |
As can be seen from the above table, although Compass Classroom doesn't offer every course offered to elementary, middle and high school students, notably lacking in math,  for the subjects it does cover it does a pretty good job at providing an accessible and easy to use catalog of courses for parents to choose from.
My Compass Classroom
Compass Classroom has recently integrated a more sophisticated digital platform into its program for students and parents to access, called My Compass Classroom.
For those who subscribe to the company's Premium or digital subscription packages, My Compass Classroom acts as a sort of blend between a web portal for accessing Compass Classroom courses and educational materials and a sort of private social media platform for both parents and students.
Courses
If a parent has subscribed to Compass Classroom's Premium service (i.e. all access digital learning), once logged in, students can freely access and stream the courses they have purchased directly from My Compass Classroom.
Parents and students can also see other courses, view sample lessons and purchase them on the fly if they so desire, which is helpful.
Effectively, by including streaming in My Compass Classroom, the company effectively centralizes learning, which is quite convenient and helpful in keeping things organized. 
Profiles, friends and messaging
As with many other social media platforms, both parents and students can create their own profiles, add their own information, as well as send out messages (if they have a friend's email) and send out messages.
This effectively gives parents and students access to a small community of like-minded and similarly-valued peers in a more heavily moderated and monitored setting.
While this is nice for students, for parents it can actually be quite helpful, especially if they live in a community where Christian homeschooling is less common and are feeling isolated or in need of friendly support.
Groups and Forums
Interestingly, Compass Classroom also runs specific groups and forums that parents and students can join and participate in, enjoying general discussions or asking specific questions as they need.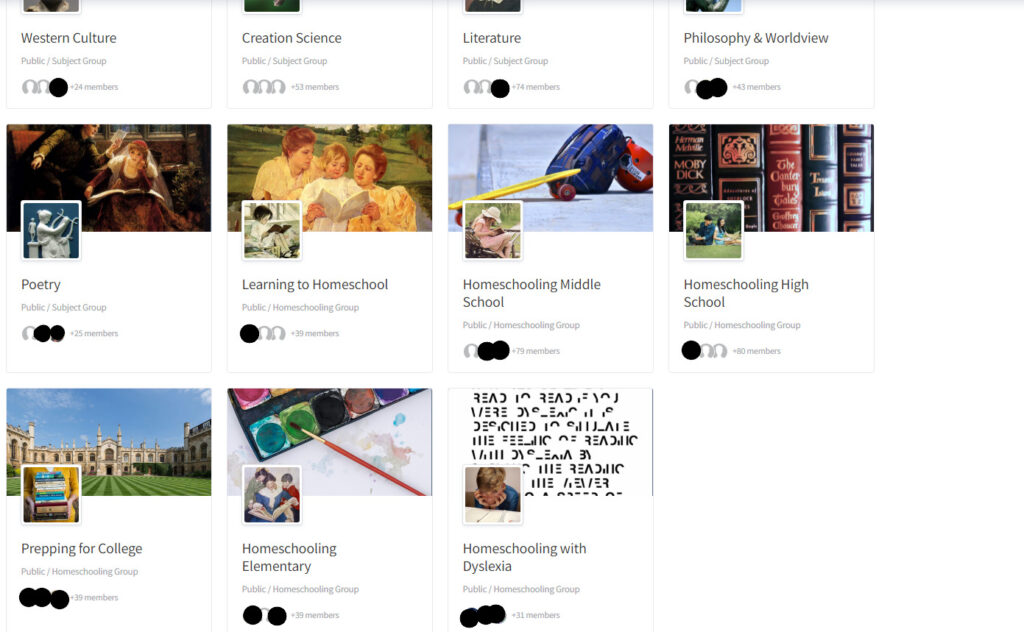 These groups and forums are moderated and most of these are related to the interests and curricula offered by the company, although many also include broader topics that might be of interest such as Prepping for College and even Homeschooling with Dyslexia, which might be a valuable support resource for certain parents.
Photo and Video Sharing
My Compass Classroom also offers students and parents the ability to upload and share short photos and videos.
This option can be particularly useful for those interested in the Filmmaking courses, those who would like to discuss something they've seen or read or those who just enjoy making and sharing inspirational memes.
Obviously, although it is a monitored service, parents should always take care to teach their kids proper internet safety before accessing a site that enables photo, video or file sharing.
Overall, we feel My Compass Classroom is an interesting addition to Compass Classroom's offerings.
It is pretty cool and can be highly useful for homeschooling families, fostering a sense of community, especially useful for parents looking for tips and advice in homeschooling.
We also believe it can be particularly valuable for those who are Christian homeschooling in an area where it isn't very popular and don't have a real life community to lean on.
That said, not all homeschools will be interested in providing their student with another social media platform, even if it is based on a good christian community and is fairly well moderated.
So, although we think it is a cool and potentially very useful tool, it is obviously something that each parent will have to consider based on their own particular values and beliefs.
Finally, it is important to note that while accessing courses and related materials are exclusive to premium subscribers, the social aspects of My Compass Classroom are free to sign up for, which is nice and a nice change from most services that like to upsell their social platform access.
Purchasing Courses with Compass Classroom: A La Cart or Subscription
Compass Classroom offers a good deal of flexibility when it comes to purchasing its courses.
Parents can purchase individual courses as they go, choosing to supplement their own homeschooling on a more as-needed basis.
This can be a good idea for those on a more strict budget (as a complete curriculum set will cost around $1-200 or so), or those who are looking for more targeted help teaching their kids in a single subject.
Parents can also subscribe digitally to Compass Classroom, the Premium subscription, which gives them access to all 50+ Compass Classroom products at once (including videos and digital learning materials.
The Premium subscription can be a great idea for those looking to supplement their homeschool with several courses, those new to homeschooling who are perhaps less confident about their teaching in general, and for new families since licenses can be used to teach multiple children at once.
As the subscription tends to cost less than $400 a year and provides a lot of material in multiple subjects, we feel that it is the best overall choice in terms of value for money for families unless they are really just looking for help in one particular subject.
What are the lectures like?
While the precise manner in which a class is taught depends heavily on the teacher and their style, overall Compass Classroom's video lectures do a good job at presenting their material in a way that kids (and parents) will understand and engage with.

The presenters tend to dive into the material fairly deeply, providing a pretty comprehensive study of their subjects, be it History, Biology or Grammar.

At the same time, however, they do try to explain things in a pretty straightforward and easy to understand way, with ample use of visuals charts, pictures and demonstrations to get their point across so it's not just a teacher standing in front of a chalkboard for an hour.

In terms of length, again it varies depending on the subject and the method of teaching.

Some videos are quite short, with each lesson being about 10 minutes to a half an hour. Others, such as with the History series, can be longer (up to an hour or so long) although Dave Raymond's story-based style does make it seem shorter.
An example of a Compass Classroom lecture can be seen in the video below.
What are the teachers like?
Whether it is their engaging documentaries or helpful lecture series, Compass Classroom produces most of the video material that it makes available for purchase.
While the company does use its staff from time to time to translate certain respected curricula into video format, for courses that use dedicated instructors, we feel the company has done a pretty good job overall at finding high quality teachers for their courses. 
These instructors and presenters are all knowledgeable and are quite engaging and personable in their lectures, presenting information in a highly interesting and thought provoking way. As a result, we don't feel that students should have any trouble sitting through their classes.
Some of Compass Classroom's teachers are, in fact, fairly well known in their fields and are respected as Christian educators and researchers.
For example, the History series is taught by Dave Raymond, a veteran history teacher, while Devotional Biology is taught by Dr. Kurt Wise, a professor and director of the Center for Creation Research and Professor of Natural History at Truett McConnell University in Georgia.
Similarly, the company's grammar and creative writing courses are taught by Dr. Jonathan Rogers, an author and professor of creative writing at New College Franklin. 
Compass Classroom Pros and Cons
Pros
Teaches subjects from a strong Christian perspective
Compass Classroom ensures that all of its teaching material, from Economics to Latin to Biology, Science and beyond, are all taught from a distinctly Christian perspective.
For Christian homeschoolers who struggle to find thorough and engaging educational supplements that also work with their values and beliefs, Compass Classroom can be a great solution.
Videos and lectures do make it easier for parents to teach certain subjects in a faith-based way
Whether it is teaching Spanish, Latin, Economics or Creation Science, some parents simply don't feel comfortable or experienced enough to teach these subjects to their children, especially in a way that works with a faith-based homeschool philosophy.
With engaging, professionally hosted videos and a full suite of associated learning materials, Compass Classroom can make teaching these subjects a lot easier and more effective for parents and students alike.
Online and offline learning methods available
Some homeschooling parents may prefer the convenience and interactivity of online learning materials and environments, while others may not be all that comfortable leaving their child on the internet alone for periods of time to study.
By offering DVD and paper-based learning as well as a digital subscription format, Compass Classroom is quite flexible and can suit a variety of parental preferences.
Materials are high quality and can help teach full credit courses
Compass Classroom videos offer highly engaging and in-depth explorations of the subjects they teach, sometimes taught by relatively well-known professionals in their field.
Combined with a full array of student books, teacher guides and workbooks, as well as the odd formal textbook, Compass Classroom courses can be a comprehensive way to fully explore certain subjects.
Videos tend to be engaging and thought provoking
Overall, Compass Classroom does a good job at making sure that its lectures are fun, engaging and easy for students to listen to.
More importantly, however, they tend to challenge students to think about their subjects more deeply and in relation to how they can integrate with Christian faith, doctrine and belief.
Flexible purchasing options
Compass Classroom offers parents the ability to purchase individual courses on the go or subscribe to a digital service and have access to all courses, which can help larger homeschooling families and those who need a greater degree of help.
Quite a few respected teachers and instructors
Although not every course is taught by outside teachers or instructors, those that are are often taught by relatively well known and capable figures, such as professors, researchers, published authors, veteran teachers and more.
My Compass Classroom is an interesting educational and social platform
In addition to their video courses, with a premium subscription, Compass Classroom offers students and parents alike a social platform they can access to chat with like-minded families about course topics, course materials, and general homeschooling.
For students this provides a welcome social component that allows them to interact with other students of similar values in a controlled and moderated environment, while for parents it can allow them to find much-needed support and resources.
Cons
Does involve a lot of screen time
Compass Classroom teaches primarily through the videos it produces, meaning that students will spend a good deal of time in front of a computer or television, which can be an issue for those looking to reduce screen time (even if it is educational).
Not all subjects are available
While Compass Classroom does offer courses and supplements for a wide variety of courses, it is not comprehensive and does not offer courses for certain (sometimes challenging) subjects, such as Math.
Not as many courses for elementary school students
While there are some courses that are designed with upper elementary school students in mind, the majority of Compass Classroom offerings are aimed at middle and high school students.
Some courses, while interesting, do require extra material to be full credit
While the bulk of Compass Classroom courses can serve as full, yearlong studies, i.e. translating to a full credit course, some are only half-credit and must be used alongside other courses or with supplementary labs or textbooks in order to make up a full course.
Who is Compass Classroom ideal for
Parents looking for strong, Christian homeschool resources
All of Compass Classroom's courses strive to examine their subject matter with a distinct Christian perspective, making it an excellent choice for Christian homeschoolers.
Parents who aren't comfortable teaching certain subjects themselves
Compass Classroom videos and related materials do an excellent job explaining and teaching their material in a thorough manner, and can relieve the burden of teaching certain subjects that parents may be less than familiar with, such as Latin, Spanish and Economics.
In many cases, Compass Classroom courses can even serve as a sort of self-study resource for students, which can be great for busy parents or those who need to juggle a job as well.
Homeschooling parents who struggle to bring a faith-based perspective to certain subjects
Certain subjects, such as literature, can be easy and fairly straightforward for parents to approach from a Chrsitian perspective.
Others, such as World History and Economics, can be a little more tricky and less obvious.
With a selection of video courses and supporting material that have been carefully crafted, sometimes with the help of experts, Compass Classroom can help parents do so effectively and easily.
Students who prefer to learn visually and through videos
One truism of education is that all students learn differently.
Some students learn better visually, through lectures and presentations. For these students, Compass Classroom's engaging and comprehensive video courses can be an ideal way of exploring school subjects without boring them to tears.
Christian homeschools looking to build out a Classical curriculum
With courses in History, Latin, Rhetoric, Logic and a series of literature courses that explore some of the great works (Homer, Dante, Shakespeare and Milton in British & World Literature course, for example), Compass Classroom can be an excellent supplement to those looking to explore Classical homeschooling.
Who is Compass classroom not ideal for
Non-religious families, those looking for secular or faith-neutral courses
Some homeschooling families, even devoutly Christian ones, may prefer to keep their homeschool curricula and their faith separate.
Compass Classroom is an unapologetically Christian provider of course materials, and these are most definitely faith-based homeschool supplements.
Those who want to minimize screen time
With Compass Classroom, a lot of learning takes place in front of a screen through their video lectures.
While the company's digital learning resources can be printed out and used away from a computer, there is a lot of screen time involved with these courses.
Those looking for a complete K-12 curriculum solution
Compass Classroom is not a full K-12 curriculum. It provides resources for upper elementary through high school, with the majority of courses aimed at middle and high school students.
Similarly, while it offers quite a few courses in various subjects, it does not comprise a complete curriculum.
Those struggling with math
Sadly, Compass Classroom (as of writing) does not offer any solutions for teaching math at any level.
Those looking for an easier course of study
Despite the fact that it is video based and often teaches in a straightforward manner, Compass Classroom does a pretty good job at keeping its courses high quality, challenging students to explore and think about the material and how it relates to their beliefs in some depth.
As such, they may not be a great option for those looking for an easier course in certain subjects.
Price
⭐ Free trial available for Premium memberships
Note: All prices correct as of writing, all prices in USD.
Compass Classroom courses can be purchased individually or as part of a Premium subscription, which gives parents access to all courses and materials.
Individual Courses
As might be expected, Compass Classroom's different courses and their different complexities tend to be priced differently.
As a general rule, Compass Classroom lectures tend to run at about $50, while those that are more of a curriculum and are taught by instructors tend to cost more.
While it would be a bit much to list all the individual products offered by the company, to give parents a better idea of what Compass Classroom courses may cost, a table of some complete curriculum sets and lecture series for certain courses can be found below.
| | |
| --- | --- |
| Complete Curriculum Set | Price |
| American History | $125 |
| World History | $125 |
| Ancient History | $125 |
| History Bundle (all 3) | $375 |
| Creative Writing | $80 |
| Visual Latin 1 & 2 | $210 |
| Word Up Complete Set | $90 |
| Spanish Grammar | $50 |
| Devotional Biology | $155 |
| Devotional Biology Lab Materials | $115-265 |
| MS General Science | $50 |
| MS Physical Science | $50 |
| Creation Science Book Bundle | $91-139 |
| Economics Homeschool Set | $110 |
| Filmmaking from the First Directors | $125 |
| Introductory Logic | $146 |
| Intermediate Logic | $146 |
| Classical Rhetoric for the Christian Student | $226 |
| Grammar for Writers | $85 |
| How Should We Then Live? | $50 |
| Understanding the Old Testament | $50 |
| British & World Literature | $50 |
As can be seen, at between $100-200 Compass Classroom prices are roughly what might be expected from a typical middle and high school curriculum set.
And considering that they are fully video based and typically include free digital versions of course materials, they can be relatively good value for money.
Premium Memberships
If parents do feel like they would like to take several Compass Classroom courses, or if they have children of multiple ages and would like to use Compass Classroom, parents should consider a premium membership.
At $390 per year (or $39 per month), Premium memberships act as a digital subscription that provides access to all of Compass Classroom's courses and materials for an entire family.
Given the price and all access nature of a premium membership, families who are planning on purchasing two or more courses from Compass Classroom would probably be best served with a subscription rather than individual courses.
With all that said, Compass Classroom very frequently offers various discounts on its products and so parents should always check its website for the latest offers and prices. 
Is Compass Classroom worth it?
Overall, we believe that Compass Classroom courses are good value for money.
The courses themselves, especially if purchased as a full curriculum, are not all that much more expensive than a good quality homeschool curriculum pack.
Yet, the courses offer full video lectures that make the material clear, understandable and even enjoyable for both students and parents to use.
In many cases, these courses are taught by experienced teachers, professionals and even respected professors in their fields, ensuring a high level of course quality.
As well, the company offers a great deal of flexibility in terms of how they provide courses. For example, parents can choose to receive the recorded lectures in DVD format, as downloadable video, or even as streaming video from the website.
Similarly, they can choose to receive course workbooks and other materials either digitally or on paper (as an extra cost)/
Further, Compass Classrooms courses all do a good job at integrating their subject matter with a strongly Christian perspective and Biblical values, something that is not so easy for parents to do for certain subjects, such as Economics, and History, on their own.
Finally, Compass Classroom's digital and social learning platform, My Compass Classroom, adds a moderated, sometimes much needed Christian social media environment for parents and students alike to discuss ideas with like minded individuals and receive support and resources if they are not available locally.
Bottom Line
With comprehensive, well-taught and well-designed video courses, thorough course materials and assessments, flexible options and an interesting online platform, Christian homeschoolers seeking a little help teaching may find that Compass Classroom might be just the Christian course provider they're looking for.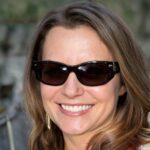 Jennifer Keenes is a writer and a new mom living in Florida. She studied education and, prior to becoming a freelance writer, worked as a substitute teacher at the elementary and middle school level. She is a big fan of the beach, working out and homeschooling her two daughters.
Jennifer