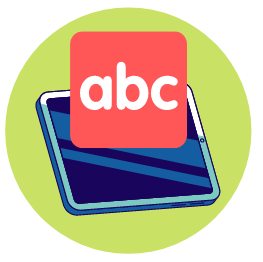 Fun, easy to read, beautiful to look at and information-rich, the Ranger Rick magazines can be a great way to introduce kids to nature and the environment and can even make for an effective supplement to a K-6 life science curriculum.
What Is Ranger Rick Magazine?
Created by the National Wildlife Federation, Ranger Rick is a series of children's magazines designed to spark a love of the environment, nature, animals and the outdoors.
To do so, the magazines are printed in full color, feature numerous interesting topical photos, games, exercises and assortment of articles and activities for kids to enjoy.
What Ages Or Grades Is Ranger Rick Intended For?
The National Wildlife Federation actually publishes several Ranger Rick magazines, each of which is roughly aimed at a different age group.

At time of writing, these are:
Ranger Rick Magazine (ages 7+, or grades 2+)
Ranger Rick Junior (ages 4-7 or K-2)
Ranger Rick Cub (ages 0-4 or pre K)
In addition to the main series, Ranger Rick also offers a couple more specialized titles (which are not the focus on this particular review, but we feel are worth a mention):
Ranger Rick's Zoobooks (ages 7+, or grades 2+)
Ranger Rick Dinosaurs (ages 7+, or grades 2+)
Each of the aforementioned magazine series touches on the environment and nature and each is filled with beautiful photos and illustrations for kids to look at and enjoy.
The difference between these series lies mainly in their respective reading levels and the sophistication of their activities.
Ranger Rick Cub, for example, is designed for pre-readers and so is written with short and easy to understand sentences.
It also contains activities suitable for Pre-K children, such as phonics-based and reading skill activities, puzzles, work on shapes, colors, simple crafts and so on.
Ranger Rick Junior on the other hand, being aimed at early and beginning readers, contains longer sentences, more facts, short easy to read stories, comics, puzzles, jokes and games.
Finally, with Ranger Rick, Zoobooks and Dinosaurs – which are aimed at more fluid readers – kids get what could be referred to as the full magazine experience, with longer and more in-depth articles and features, diverse and sometimes sophisticated activities, reinforcing exercises, interesting arts and crafts ideas and more.
It is, however, important to note that there is really nothing stopping parents from subscribing to a title aimed at an older audience, particularly if a child is a more precocious reader.
That said, one thing that we feel parents of more reluctant readers should keep in mind is that the different Ranger Rick magazines do have significant differences in their use of color, humor, depth of learning and more.
Consequently, those aimed at younger kids (Junior and Cubs) may not interest older kids quite as much, even if their level of reading is a bit easier for them to get through.
What Are The Magazines Like?
Although precisely what's in each Ranger Rick magazine depends on the issue and series, in general they are pretty colorful and engaging.
Each magazine is printed (note: digital options are also available with a subscription) in full color and is filled with high quality, Usborne, DK or National Geographic-level photos of animals in their natural habitat alongside various features and articles, such as in-depth spotlights on animals and examinations of their habitats. 
Generally speaking, these features aren't all that lengthy or intimidating for kids, usually being only about 1-2 pages long and broken up with photos and factoids.
They are, however, highly educational, providing kids with lots of useful and interesting facts to go through, as well as opportunities for reading and vocabulary development (depending on the level) alongside its natural learning.
They also tend to be written in a very casual, easy to read manner, which tends to help keep kids engaged and prevent them from zoning out.
Each issue is also filled with riddles, puzzles and games, as well as a variety of educational activities and reinforcing exercises (such as crosswords, word jumbles and short answer/MC questions) and even various arts and crafts that kids can try out at home.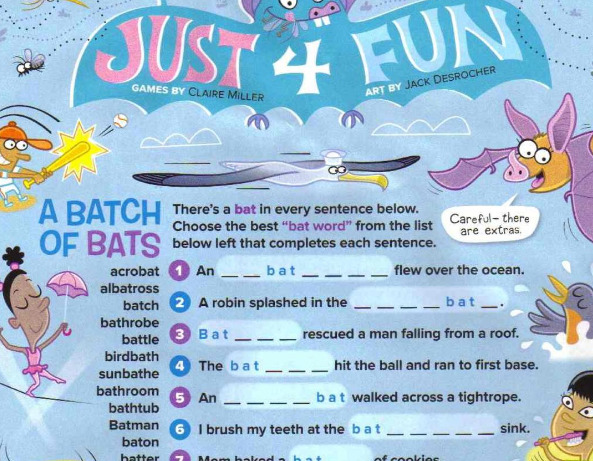 It is important to note that, as a subscription magazine, the features and articles included in each issue do tend to be highly variable and in general the issues tend to touch on different concepts and topics each month.
As a result, although they are usually well done, not every issue and feature will necessarily captivate a student to the same extent as the last.
A child who is really into sea predators may, for example, be less than interested in the lives of insects or herd animals.
One thing that homeschooling parents may be particularly interested in is the fact that Ranger Rick offers downloadable educator's guides for each issue that comes out.
These guides are somewhat like classroom lesson extensions, being a few pages long and filled with things like discussion questions, word banks for vocabulary work, research questions, worksheets and more.
In this way, they can help formalize the learning kids get from the magazines a bit more, which in turn can help turn a Ranger Rick subscription from more casual educational reading into more of a homeschool life science supplement.
On the downside, homeschoolers should know that these supplements are written for a traditional classroom setting and so they may need some tweaking here and there to fit home learning, notably in their suggested schedules and some student activities.
As we've mentioned previously, there are different editions of Ranger Rick that suit different ages, and these are configured to be appropriate.
Ranger Rick Cub is designed to be read aloud by parents, containing short sentences with significantly easier language and contains high quality photos alongside more cartoon-like illustrations, resembling (in our opinion) Super Simple Songs and other popular kids cartoons, which should go a fair way in keeping things interesting.
Ranger Rick Junior, meanwhile, tends to look and feel much like the main Ranger Rick series, but with shorter stories and articles, easier to read language, more comics and more age appropriate crafts and activities.
Interestingly, in addition to the Ranger Rick Junior series, early readers can also pick up a number of short, animal-themed readers to go along with the main series.
There are a good deal of books available for young readers, all of which tend to explore the lives of different animals and their habitats in some way.
There are, for example, very kid-friendly and relatable books about animal bedtimes, animal homes and animal playtime, alongside deeper dives into the lives of popular animals with the "I Wish I Was" series.
As with the magazines, these readers are filled with pictures of animals, usually adorable babies, alongside short and easy to read sentences in larger print.
Although easy to read, especially for beginners, these readers are still pretty fact-filled and science-y, touching on different aspects of animal ecology and behavior, which is pretty cool and makes the readers a valuable addition to any young family's home library in our opinion.
Much like the magazines, however, their appeal will depend on a child's interest in a specific topic and not every book will necessarily fascinate every child.
Helpfully, the books can be picked up individually as well as in a set, which makes it easier for parents to pick and choose between titles.
How They Work & How They Can Be Used By Homeschools
Ranger Rick (as well as Junior, Cub and its other titles) is a subscription-based magazine that is published a few times a year and, like National Geographic and others, aims to teach kids facts about life science and ecology through its interesting features and content.
The magazines tend to come in a traditional glossy print format but are also accessible in digital/PDF form, which can make them more tech-forward/mobile-friendly and a bit easier to store and keep organized.
As with other kids magazines, each issue of Ranger Rick tends to start off with a few items to ease kids into the educational material, such as a general intro, letters from fans, jokes and even riddles.
After this, they tend to dive into an assortment of different features and content pieces, such as articles, interviews, comics, activities, arts and crafts and more, all interspersed with high-quality photos, fact boxes, and even internet links (typically in the form of quick-access QR codes).
As kids read through, they are exposed to different facts that are reinforced by an assortment of games, activities and exercises located at the end of each issue, which of course can be supplemented by more in-depth activities and discussions featured in the downloadable teacher's guides.
As we've stated, Ranger Rick magazines, regardless of level, tend to be fact rich and take their learning seriously – something that is perhaps unsurprising given that the series is produced by the National Wildlife Federation.
In addition to getting some good reading and comprehension practice, this means that with Ranger Rick, kids get to learn a good amount to biology and ecology-related facts and concepts, and they are exposed to a wide variety of scientific vocabulary, which is further reinforced through specific exercises (crosswords, quizzes, fill in the blanks and more).
As a result of all this, and particularly given the built-in activities and reinforcing exercises the issues contain, we feel that a subscription to Ranger Rick can be a very engaging and effective supplement to a K-6 life science curriculum.
Perhaps more than that, as the series is casually written and contains a good deal of vibrant illustrations, humor and photos, the magazines themselves are interesting for kids to flip through and are generally something they will want to read, particularly if they are already interested in animals and nature.
This can make them a great supplement for more free, child-oriented approaches to homeschooling, such as Charlotte Mason, eclectic, unschooling and Montessori, although the variation in topics between (and within) issues can make Ranger Rick a bit trickier to use as part of a unit study.
Another thing that some parents should keep in mind, is that the Ranger Rick series tends to have a conservationist/environmentalist outlook, which should perhaps be fairly evident given the series' purpose and design.
Is Ranger Rick Secular?
Yes, Ranger Rick is a secular series of nature-themed magazines.
They contain no biblical or religious content and occasionally may discuss topics that some homeschooling parents may feel uncomfortable with, such as the fossil record.
Consequently, while the series can be great for secular and neutral homeschools, it may not be the best fit for stricter, faith-based ones in our opinion, unless they don't mind doing the occasional pre-screening first.
Pros and Cons
Pros
Contains beautiful photos
Every issue of a Ranger Rick magazine contains cool, high resolution photographs of different animals and habitats that can make learning about the environment a lot more interesting and exciting.
Easy and fun to read
Each issue of Ranger Rick contains a variety of articles, features and other content that are casually written, informative and even exciting, making reading about nature a lot less intimidating and much more enjoyable for kids.
Offers different editions for different age groups
Ranger Rick magazines are available in different editions with differing levels of reading difficulty and activity challenge, meaning that kids of all ages will be better able to enjoy learning about nature and animals.
Highly informative and educational
As well as being fun to read, Ranger Rick magazines are also filled with important facts and concepts in biology that should get kids thinking about the world around them and its various inhabitants.
Includes lots of games and activities in each issue
Aside from interesting articles and features, Ranger Rick magazines also include a variety of games, crafts and other assorted activities for kids to enjoy.
Solid reinforcement of vocabulary and facts
In addition to its games and activities, Ranger Rick magazines also often provide kids with puzzles, teacher's guides, exercises and even quizzes to help reinforce and formalize the learning a bit more.
Offered in print and digital formats
Subscriptions to Ranger Rick include access to both print and digital editions, meaning that students can enjoy learning about nature in their preferred media, whether that is paper-based or on a mobile device.
Cons
Topics may vary quite a bit
Each issue of Ranger Rick touches different topics in nature and biology and not every issue necessarily features content that interests every child, which is something to keep in mind.
Subscriptions auto-renew
Ranger Rick magazines are subscription-based and auto-renew each year, meaning parents will have to remember to cancel them or risk being billed again.
Who Are Ranger Rick Magazines Ideal For?
Those looking for a fun introduction to animals and their ecosystems
Regardless of which edition a family goes with, Ranger Rick magazines are a fun-filled and exciting introduction to nature, animals and their habitats with tons of features, comics and articles that kids (and parents) will certainly enjoy.
Those looking for an activity rich, educational series
Beyond their longer form content, Ranger Rick magazines also feature a wide-variety of enjoyable games, activities and crafts to help kids better absorb the information they are learning.
Families that want to instill a love and respect for nature
Ranger Rick magazines emphasize the beauty of nature and try to foster an appreciation and love for the environment, making them highly suitable for families who want to instill these values in their children.
Those looking for a solid, secular homeschool life science supplement
Ranger Rick magazines are a secular educational resource and can be a great fit for those looking for extra secular homeschool life science materials to add to their studies.
Kids who love animals and would enjoy HD photos of them
Each Ranger Rick magazine is filled with high quality, high definition photos and illustrations of animals, making them a great resource for children who simply love everything about animals and their habitats.
Educational and reading-oriented gift givers
High quality, reading-rich, fact-filled and relatively inexpensive, Ranger Rick magazines can also be a good choice for those looking for a more educational gift to give a child.
Who Are They Not Ideal For?
Those looking for a full life science curriculum
Although they are filled with tons of interesting facts, contain reinforcing quizzes, games and exercises and can touch on a number of important topics in biology and life science, Ranger Rick magazines are not a full science curriculum.
Those looking for a series with a stricter faith-based outlook
Being a secular resource that may touch on sometimes controversial topics (such as the fossil record or evidence of evolution), Ranger Rick magazines may not always be the best choice for strict, faith-based homeschools.
Price
Note: Prices correct as of writing, all prices in USD.
Ranger Rick is a subscription magazine series that is published a few times a year.
Each subscription costs about $24.98, and the number of issues delivered depends on the series.
A subscription to Ranger Rick and Ranger Rick Jr. includes 10 issues, while a subscription to Ranger Rick Cub and Ranger Rick Dinosaurs includes 6 issues, and a subscription to Zoobooks includes 9 issues.
As always parents should check for the latest prices, as well as any discounts or offers that may be available.
Are They Worth The Price?
In general, we feel that the Ranger Rick series of magazines can provide a lot of value.
Each magazine features beautiful photographs and illustrations of animals and their ecology and features a ton of content, including articles, stories, comics, games, activities, crafts and more.
Each issue is filled with a variety of interesting facts across a number of topics, touching on important life science concepts such as animal behavior and development, their interactions, their habitats and much more.
Perhaps most importantly, the magazines are easy and fun to read, using casual and engaging language, short, punchy article lengths and a colorful, dynamic design to make them something kids will actually want to read each month.
Bottom Line
Fun, easy to read, beautiful to look at and information-rich, the Ranger Rick magazines can be a great way to introduce kids to nature and the environment and can even make for an effective supplement to a K-6 life science curriculum.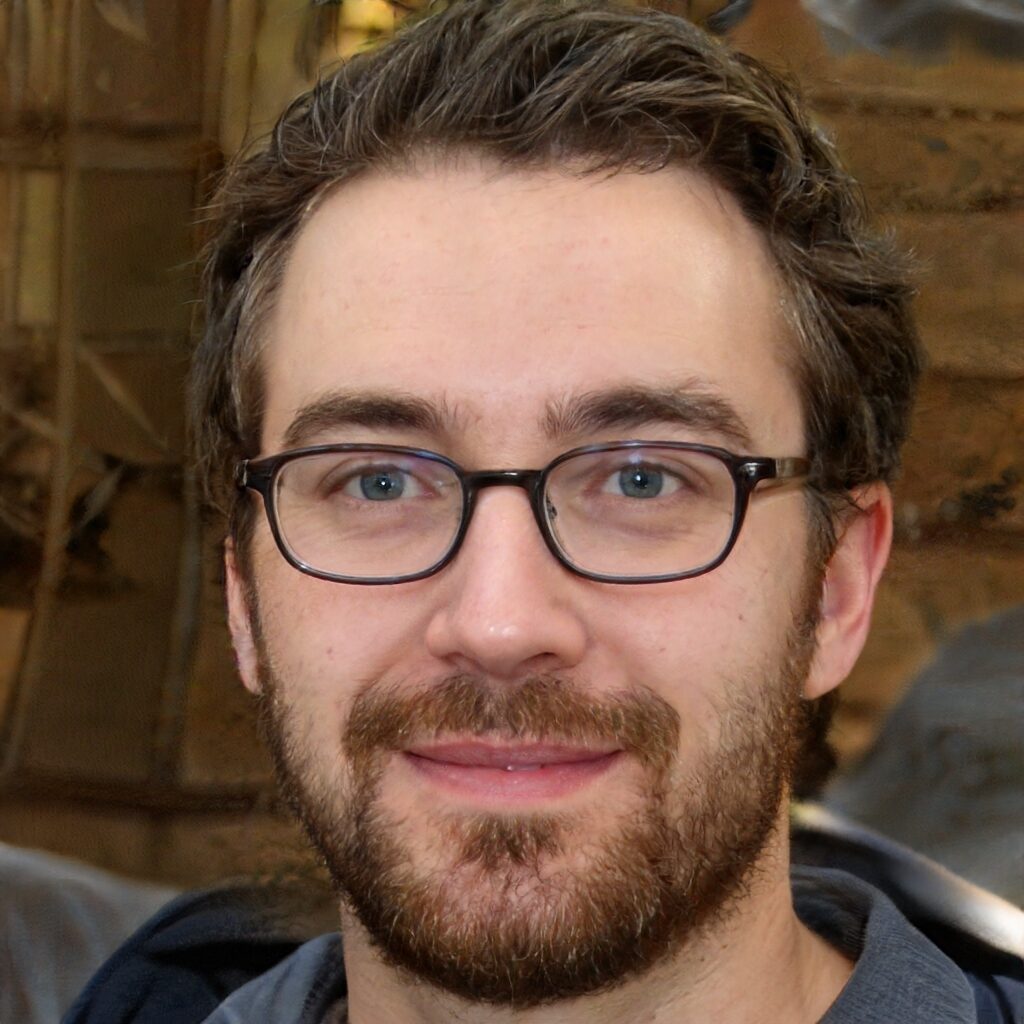 About the Author
David Belenky is a freelance writer, former science and math tutor and a tech enthusiast. When he's not writing about educational tech, he likes to chill out with his family and dog at home.