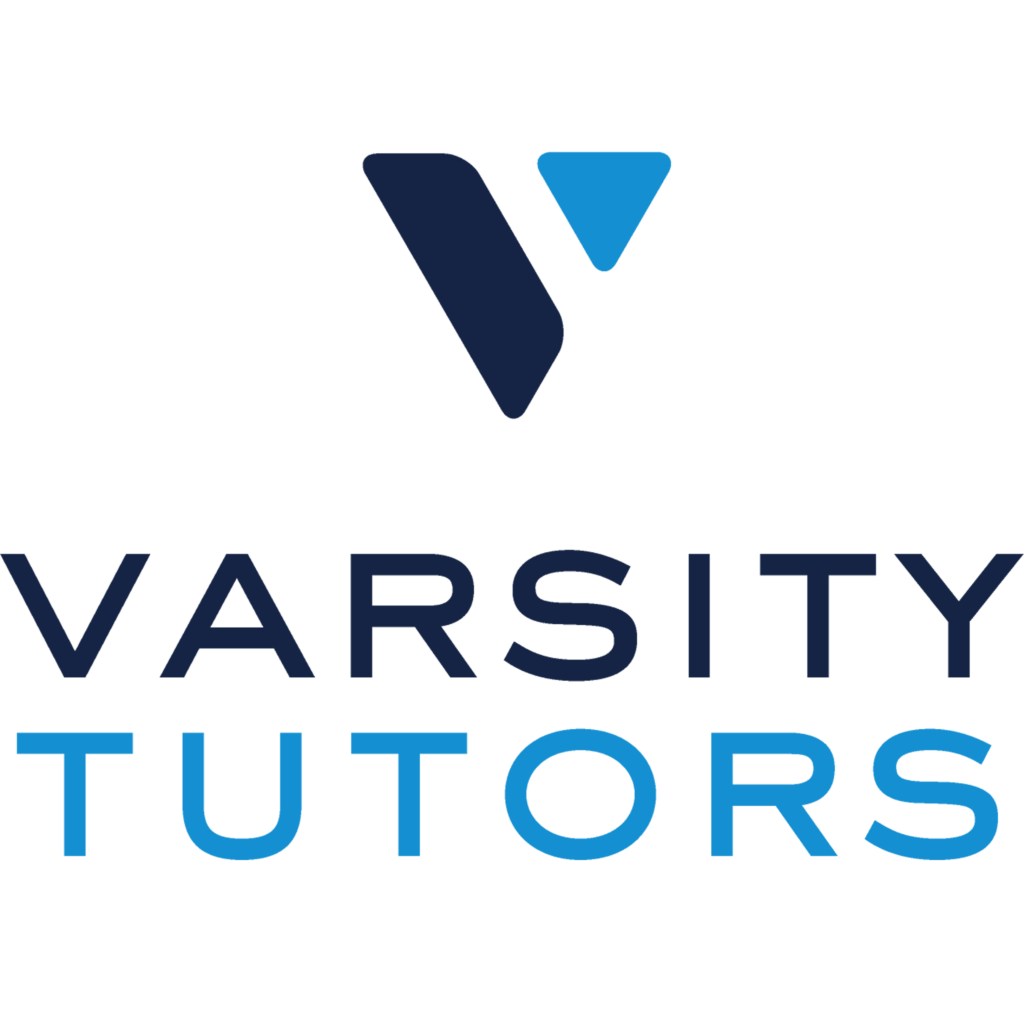 "A great option for those who need or want a little help finding an experienced tutor that's right for them."
---
What is Varsity Tutors
Founded in 2007, Varsity Tutors is a personalized service that offers online tutoring, test prep and classes to students. They also have the option for in person tutoring.
Depending on your stated needs, the company will search through its database to pair you with an appropriate tutor that they feel is the best fit.
Price: How Much Does Varsity Tutors Charge
Varsity Tutors typically offers online tutoring for around $50-95 per hour depending on grade level and the amount of hours you purchase. This puts them on the upper end of the competition, and if your student needs a good deal of consistent tutoring, the costs may add up and a pay as you go system may be more relevant.
One thing we didn't appreciate is that their pricing isn't available on their website. You have to send them your contact information and then a representative will contact you to discuss your needs. This makes sense as the hourly price they would charge would be dependent on things like the tutor's experience, the students needs and availability, the subject matter, etc. However, it does make them a little less transparent in this regard than other tutoring services.
In general, however, students can expect to buy blocks of time – the more time you buy the more of a discount you get per hour.
How Flexible is their Online Tutoring?
We find Varsity Tutors to be pretty flexible.
They offer an Instant tutoring plan where you don't have to set up an appointment but can pop in and get help from a tutor whenever you need. This tutor you receive is in this case obviously based on availability and subject familiarity. Overall, however, students and parents reported having little difficulty in finding an appropriate tutor even at the last minute.
The company also offers online tutoring for small groups of kids, a mobile app for accessing tutoring on the go and a variety of learning tools, including a bank of practice tests, flashcards and more that you can access online. Given the wide range of subjects, many previous customers found it to be a very helpful supplement to their homeschooling and alternative education.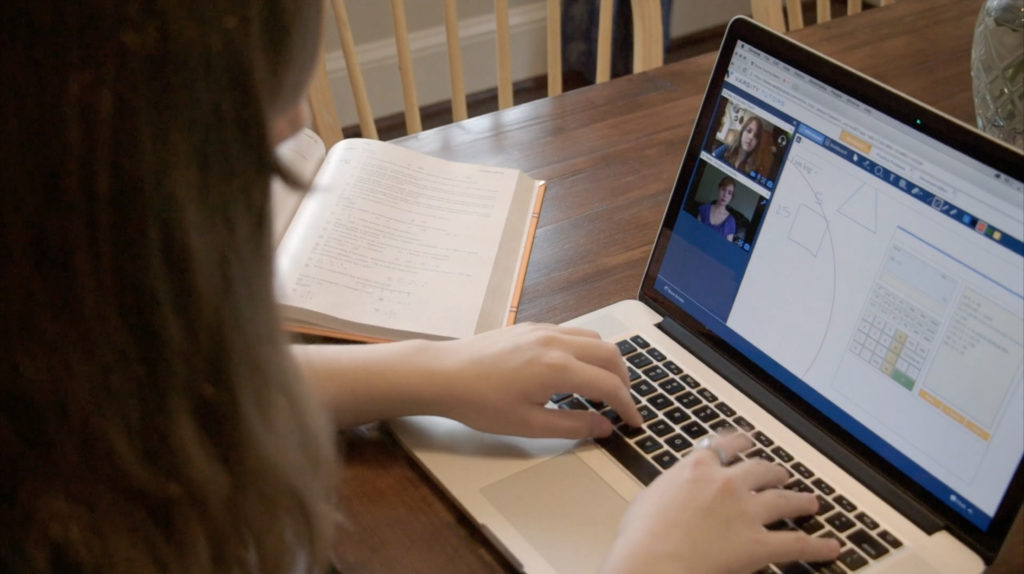 Varsity also offers a 24 hour cancellation policy, meaning you only have to give around 24 hours notice before cancelling a session, which is less than some of the competition.
However, you do have to buy blocks of time, making it less flexible in terms of commitment than a pay as you go service.
What Kind of Tech Do They Use for Online Tutoring
Varsity's online classroom is fairly sophisticated with tools that can help with tutoring such as:
Audio/visual – lets students and tutors see and hear each other to help with multisensory learning and monitoring attention
Screen sharing – lets students and tutors work together more easily without having to import items – easily bring in outside material to help teach students in a particular way
Upload documents and files to work on
Whiteboard – where students and tutor can write and graph
Session recording option – students can record and then later replay past sessions
Customers should note that: Currently there is only support for Chrome and firefox, and ios and android through the mobile app.
Is Varsity Tutors Safe for Kids?
Varsity tutors is definitely a safe tutoring service for kids.
As a matter of course they perform a full criminal background check of all tutors as part of their hiring process. They also conduct a professional/educational screening (transcripts, test scores if applicable, photo ID) to make sure tutors have relevant qualifications.
Finally, sessions are recorded, so you are able to monitor what happened in each session at a later time.
What kind of Tutors do they have
Varsity tutors provides tutoring in well over a thousand subjects and has access to thousands of tutors. They seem to have have no trouble finding tutors in a variety of subjects and have actual, certified teachers in subjects like:
Algebra
Reading
History
Study Skills
Science
Customers should be aware that, like many tutoring companies, Varsity sometimes employs college students as tutors. However, all tutors are also given a subject assessment before they can tutor a subject, so you're assured some quality of instruction and expertise.
Students and parents have reported a variety of experience levels from their tutors, from teachers with over 20 years experience to professional tutors. Overall, however, they reported that the quality of tutoring was high and were satisfied overall with the quality of tutors provided by the company. Some reported that it was sometimes hard to match schedules with tutors if they were in high demand, but that customer service was very responsive in helping.
Do They Have Tutors That Can Work With IEP/504 plans?
It wasn't difficult to find tutors that had experience working with students IEP and 504 plans, although being a curated service you have to mention this need up front. The company is also quite open to changing tutors if a student doesn't find it to be a good fit.
As with many other tutoring services, we advise parents and students to be thorough, careful and ask lots of questions when assessing a tutoring service and tutor when it comes to IEPs and 504s.
Does Varsity Tutors offer Tutoring for Learning Disabilities
Varsity Tutors has a fairly large pool of tutors that are all pre-screened and assessed for experience. They do have specialized tutoring options for students with learning disabilities and/or special needs, including:
ADHD/ADD
Dyslexia
ASD
and more
FAQ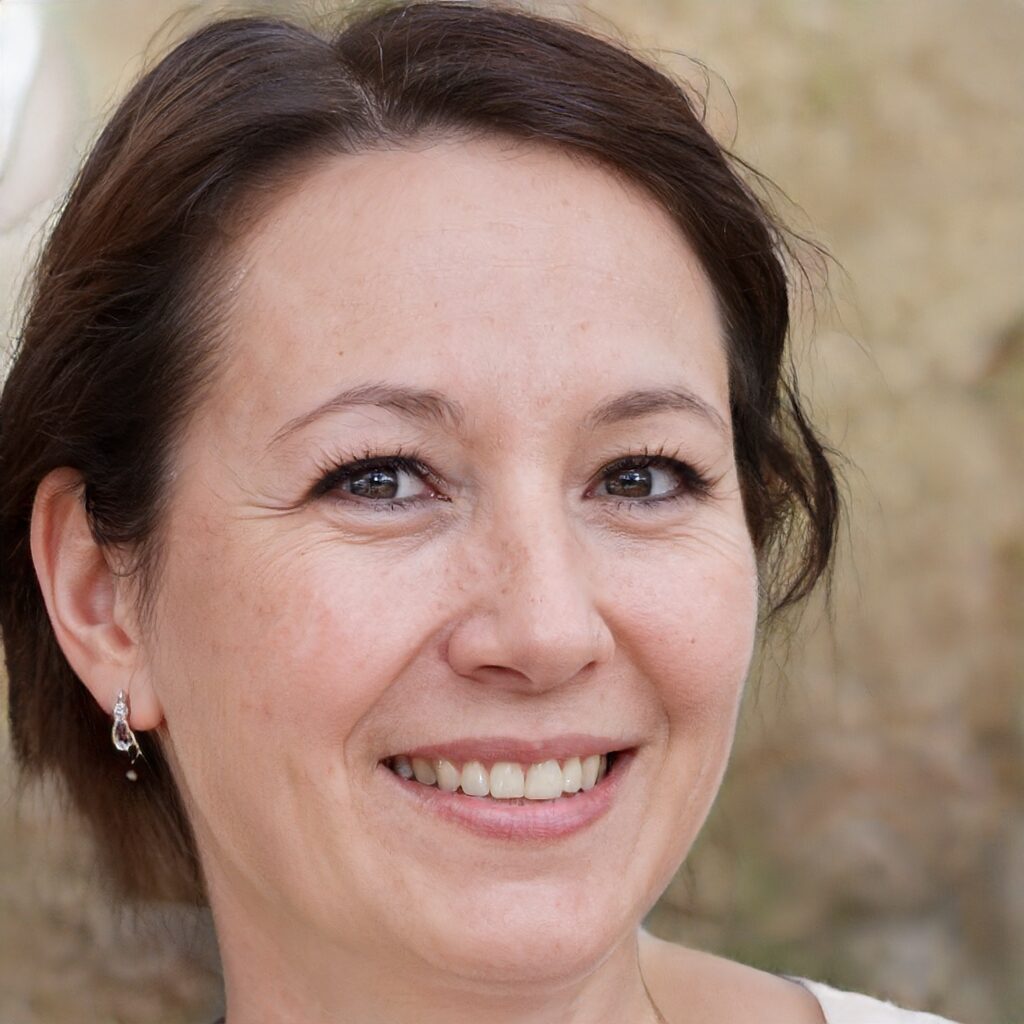 About the Author
Anne Miller is the editor of The Smarter Learning Guide and is a passionate advocate for education and educational technology. A mom of two, she majored in English Language and Literature and worked as a substitute teacher and tutor for several years. When not writing she continues to root for the Yankees and the Giants.