Math can be one of the most frightening subjects for kids in school today.
One of the main reasons that kids find math so anxiety-inducing is that math classes build on themselves, getting more complex and difficult as time goes on and small gaps in knowledge can quickly cause big problems.
Of critical importance to math success is time and practice – some students require more and busy classrooms just can't always give that to them, causing them to struggle with more complicated math concepts and skills. This can lead to lifelong aversions to math, which can hurt their academic success and limit their choices for future study and careers.
With today's technology at our fingertips, there's no reason to allow kids to suffer from math anxiety anymore.
Properly designed math apps can help reinforce and practice math concepts, and have been shown to help kids close critical math gaps and develop better math skills and understanding.
With so many on the market, it can be hard to know which ones can help your student learn math most effectively. To help you find a program that's right for your student, we've put together a list of some of our favorite math apps.
In a rush? Check out our choices for the best math apps for kids
| | |
| --- | --- |
| If you're looking for… | Then Check Out |
| Highly personalized online K-12 math instruction | IXL |
| A personalized math app that also provides online, live tutoring and coaching | Thinkster Math |
| A math app for kids under 8, specifically designed around their needs | ABCMouse Early Learning Academy |
IXL
A sophisticated, high tech and standards aligned personalized math learning app for kids in K-12
Price: from $9.95 per month
Ages: 3-18 (pre-K to 12)
Available for: Android, iPad, iPhone, PC/Mac
In-App Purchases: No
In-App Advertising: No
Subjects Taught other than Math: Language Arts, Spanish, Social Science and Science
IXL is a personalized, online subscription-based learning platform for students pre-K-12. Available both on desktop and mobile, it covers a variety of subjects from Math to Social Science.
That said, due to most students' fear of the subject, the largest amount of content in IXL is Math. In fact, with IXL there are thousands of skills and topics to work on for each grade, even at the lower grades, covering all K-12 math topics in a very comprehensive and standards-aligned manner.
Beyond the sheer amount of math content, at its core IXL is all about personalized learning and skill development.
IXL's technology is driven by adaptive technology that helps build a personal learning experience in real time, called the Continuous Diagnostic tool.
As students work on various math topics, the software offers progressively harder or easier practice questions and lessons to hone in on and improve the student's actual skill and knowledge gaps.
It doesn't just let them sink or swim either.
If a student answers a question wrong, the program offers ample on-screen, written step by step explanations of the question, helping them learn the underlying concepts more effectively and help them succeed on that kind of question in the future.
Additionally, under every skill question IXL also offers recommendations of supporting skills that a student can work on if they're having a problem with a particular concept. These range from supporting concepts in math to associated math skills that can help boost performance, and these recommendations are uniquely tailored to the student based on their real time use of the program.
If this seems like a lot of pressure, IXL does take some of the pressure off by offering kids virtual prizes for meeting certain goals, gamifying the experience and encouraging practice.
On mobile apps, fairly sophisticated handwriting recognition picks up handwriting so users can answer questions directly in the app, and it works pretty well overall, even for students with less than clear handwriting.
Finally, parents keep track of student progress through fairly sophisticated analytics and progress tracking.
These tools give parents a sort of birds-eye view of what their kids are up to and how they're doing with the app, such as by letting parents see the students scores for every particular skill for each topic and, at a glance, gives parents a more granular understanding of a child's mastery of subject material.
To learn more, read our full review of IXL 
Bottom Line:
IXL is an extremely well-organized and easy to access math learning app that creates a highly personalized learning experience for kids. Using powerful adaptive technology, it can be highly effective at helping students hone in on and target specific math skill gaps through focused practice and step-by-step explanations.
Thinkster Math
A math app for kids that combines intensive and personalized math help with live coaching and tutoring
Price: from $75 per month
Ages: 5-18 (K-12)
Available for: Android, iPad, iPhone, PC/Mac
In-App Purchases: No
In-App Advertising: No
Subjects Taught other than Math: No
Thinkster Math is a browser-based math app that specializes in improving math skills with focused and personalized practice for K-12 students.
Unlike most other math apps out there, Thinkster Math uses a hybrid teaching curriculum that gives subscribers access to both a self-paced online learning program and (for gold plans and up) access to online math tutoring.
When signing up for Thinkster Math, students are given a skills assessment, which forms the basis of a personalized learning plan and is given by one of the company's academic advisors.
Based on the results of this assessment, students are given a customized learning plan with practice material and helpful video tutorials to work with, a self-paced system that is then supplemented by one-on-one coaching and even tutoring from the company's network of qualified educators.
Curriculum-wise, Thinkster Math is Common Core Standards aligned, and covers all K-12 math, from counting and objects/shapes in kindergarten to Algebra 1 & 2, Geometry and Calculus at the high school level.
Interestingly, it is also fairly different from most other math apps and programs out there in that it is based on the Singapore Math Method. This math teaching method is quite streamlined, focusing more on mastering fewer concepts at a time, but in more depth, than other methods of teaching math.
The Singapore method is known for being highly effective at rapidly developing and improving math skills in students. It emphasizes problem solving and "thinking through" math problems, which is quite good for teaching "non-math" students, and includes a lot of visual diagrams and aids to help reach students with differently learning styles.
One thing that stood out to us as being pretty interesting from an educational perspective is that the app uses advanced technology to detect and playback student writing.
As students work on math problems (and show their work), their coaches and tutors can actually see their thought process in real time, giving them a more complete picture of the students abilities and skill level, rather than just relying on a percentage of right or wrong answers.
To keep things interesting and engaging, kids earn points for completing worksheets and assignments and can even compete on an online leaderboard to see who has the most math points. Interestingly, students can even win real life gift cards for stores such as Apple and Amazon cards that can be used to buy real items they may want.
Pricewise, starting at $75 a month, Thinkster Math is somewhat expensive but you do get a lot for your money.
The app has built-in powerful and easy to use real-time analytics so parents can get insight into their students math skills and keep track of progress, it provides tons of content – well over 100,000 math worksheets, games, video tutorials and word problems on offer, and if you consider that good quality math tutoring and coaching begins around $40-50 per hour, we do think it represents good value.
To learn more, read our full review of Thinkster Math
Bottom Line:
Guided by custom-built learning plans, tailored to student goals and supplemented by as-needed online tutoring, Thinkster Math goes beyond most other math apps for kids out there and is an effective and complete option for those looking for math help and who can also benefit from math tutoring.
ABCmouse Early Learning Academy
A math app that's specifically designed for kids under 8
Price: from $9.95 per month
Ages: 2-8
Available for : Android, iPad, iPhone, PC/Mac (through web browser)
In-App Purchases: No
In-App Advertising: No
Subjects Taught other than Math: Math, Reading and Language, Art, Social Science/Science
Originally Designed with the help of experienced educational professionals, ABCmouse's popular Early Learning Academy app and website is a colorful, engaging and effective way to help kids from pre-K to 2nd grade develop better numeracy, arithmetic and math skills.
Recognizing the challenge of reaching younger students, ABCmouse takes creating an engaging and meaningful environment quite seriously
ABCmouse is centered around a cute virtual cartoon "classroom" and a customized, learning path (represented by an actual, cartoon path through various environments). Through these environments, ABCmouse takes young kids through essential math development in a step-by-step, logical manner that is filled with fun books, songs, puzzles, and games.
All told there are 9,000+ individual learning activities and over 850 lessons, as well as 10 separate learning levels that can be adjusted depending on your child's level.
In terms of math skills, while the program is not Common Core aligned, it does run through everything a child in pre-K to 2nd grade should need to know, such as numeracy, addition and subtraction, shapes, patterns, measurements, base ten system, 3D shapes and more.
Underneath an attractive and crisply animated 2D world and adorable virtual cartoon classroom, however, is a well made and well designed educational app that provides an enormous amount of educational content specifically designed for young kids.
ABCmouse uses a great deal of interactive and multimedia content that are built into the program to teach subject matter, with tons of songs, animations and fun stories as well as some pretty fun math games that kids can play to master the basics.
In addition to making the app more engaging for younger kids, the variety of content makes ABCmouse very amenable to different learning styles.
Whether your child learns better through listening and song, by observing and watching, by doing puzzles and reasoning or by taking a hands-on approach, they can find content that matches how they learn best, which is really critical for early childhood learning.
To make sure kids stay interested in learning math, they can earn "tickets" as they progress along their learning path. As they earn more tickets, kids can then "buy" virtual rewards for their account that are then accessible in specific locations in the program. These are usually virtual items used to decorate their classroom, virtual fish tanks, animals etc.
Also included with the subscription to Early Learning Academy are a number of math-centric apps that can add more focused math content. Mastering math, for example, is a cutting edge math program that introduces over 30 adaptive games and over 100 new activities that can change up the difficulty level in real time to match your child's actual skill and responses, offering a more personalized and focused math learning experience.
Finally, parents get a good deal of analytic capability to track their kids progress and usage. There is also the possibility of purchasing an Assessment Center add-on.
An excellent supplement to the built-in progress tracking, it allows parents to assess their kids skills in math through a variety of short quizzes that have been developed in collaboration with the University of Chicago.
This can help parents get a better understanding of their child's learning progress, finding areas of strength and finding where kids need more help so that both students and parents can focus their effort and time to where it's more needed.
To learn more, read our full review of ABCmouse
Bottom Line:
Designed around the needs and interests of young kids, ABCmouse is a safe, content-rich and effective way of introducing them to numeracy and math skills in an entertaining and engaging manner. All this makes it a rather unique and extremely useful supplementary math app for kids ages 2 to 8.
Math App for Kids: Our Criteria
Math anxiety is one of the most common fears out there for students and adults alike. As such, there is no shortage of math apps for kids out there these days. Some take the form of games, hoping to hide educational material in the form of Math-Blaster like gaming experiences, while others provide full learning suites for students K-12 (and even higher).
Generally speaking, to narrow down our list to our finalists we first examined dozens of apps, reading reviews and examining their curricula, pairing down our final selection based on the following criteria:
Price
Obviously price is a factor when it comes to any learning software. It doesn't really help parents or students if a math app is way too expensive for the content it offers. We looked for apps that could comfortably fit in a family budget.
That said, we were more flexible with price if the app included access to content in more than one subject area, or gave parents and students more personalized or higher value educational assistance.
Engagement and Appeal
Research has shown that engaged learners are more likely to pay attention and focus on the material, and are far more motivated to work on their skill development and understanding, as well as practice higher-level critical thinking.
Yet, when it comes to math kids, especially those who struggle with it, have a hard time finding intrinsic motivation to study and improve their performance.
The myriad of math apps that merely focus on drill don't really help in this matter either, in our opinion.
That's we looked for apps that go beyond drill and memorization, and were able to make learning more interesting and appealing to kids through games, visual stimulation, relatability and more.
Comprehensiveness
Because developing proper math fundamentals is often the key to improving math success we went beyond simple math drill programs, looking at math apps and programs that were far more comprehensive in scope, offering full-suite learning rather than focusing on one area of math, for example.
Having a well-balanced curriculum that touches on all the K-12 math topics is highly valuable as it can act as a general math supplement, giving students the opportunity to access and work on as many different skill sets and math concepts as they need, even giving them the ability to go backwards or forwards in grade level as needed.
Cross device accessibility.
In today's world learning can and should take place anywhere a student feels comfortable, be it their bedroom or a coffee shop.
Similarly, not every family has a dedicated device for every student and and sometimes students have to make room for others, taking their learning from a tablet to a laptop/desktop, or vice versa.
For these reasons, we looked for apps that are supported on the many various platforms found in households, such as tablets, smartphones and desktops/laptops.
Can Math Apps Really Help Kids Learn Math?
When it comes down to it, one of the more fundamental questions parents have with math apps for kids is…well, do they really work?
The answer is that yes, when combined with a well-rounded and thought out curriculum, math apps can help kids develop a strong foundation of numeracy, math and problem solving skills.
This is particularly true when these apps go beyond rote memorization and drill and create more meaningful and deeper learning by integrating math learning and practice into entertaining, interactive and interesting content.
Interactive math apps have actually been found to reduce cognitive demand, making practicing math far less stressful and demanding for struggling students
Apps with animated graphics, fun audio and interactive learning also can make learning multisensory, engaging kids with different learning styles.
Math apps can also be effective by letting students work at their own pace and by providing immediate (and sometimes amusing) feedback to prevent frustration and gently moving the student in the right direction.
Finally, when combined with adaptive algorithms, math apps can provide an individualised and targeted form of learning and math practice, letting kids and parents hone in on certain skills that need improvement rather than simply reviewing an entire topic.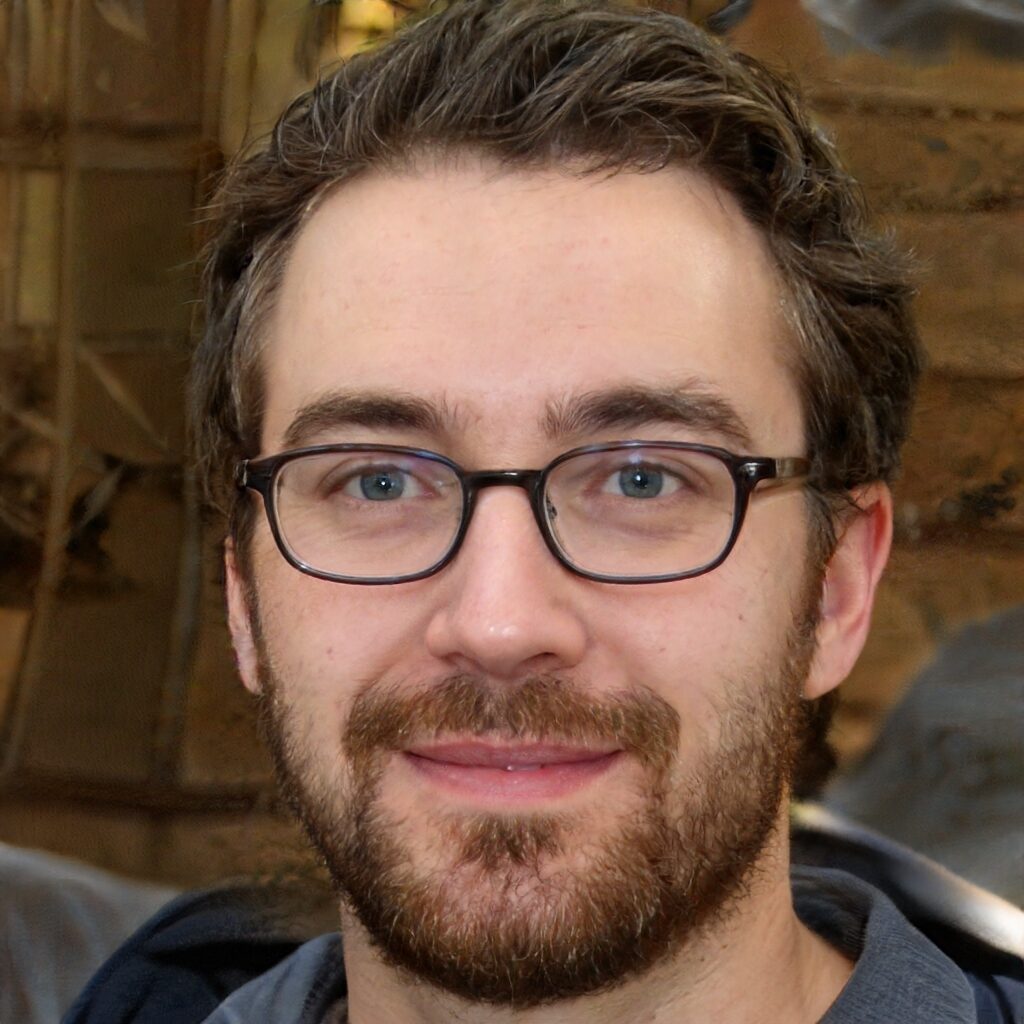 About the Author
David Belenky is a freelance writer, former science and math tutor and a tech enthusiast. When he's not writing about educational tech, he likes to chill out with his family and dog at home.