With its wide variety of secure and affordable online courses covering both academic and life skills classes, we think that Outschool is an attractive digital option for enriching a child's education.

Whether you're a homeschooling parent, a traditional schooling parent looking for some enrichment, or someone who's looking for a microschooling alternative, Outschool might just have an online class that's right for you.
What Is Outschool?
Launched in 2017, Outschool is an online learning platform based around a marketplace of zoom-based online classes and tutoring for children.
Covering a wide range of topics and subject areas, these classes take place in smaller, structured learning groups and are taught by a cadre of teachers and professionals screened for their familiarity with the material and/or credentials.
In addition to its online lessons, classes in Outschool can also include homework, recorded video, moderated student discussions, projects and assignments, various online resources and much more.
What Ages or Grades is Outschool Intended For?
Outschool is open to any child ages 3-18 (or essentially the pre-K-12 grade range), with the company restricting access to children and teens for safety's sake.
As the company provides an a la carte selection of online learning options, there can, of course, be considerable variation in the intended ages and grades for individual classes, with some being specifically intended for and restricted to younger students, and some for older ones.
In general, however, Outschool classes tend to be open to a range of intended ages and grades rather than being overly specific, which is nice, even when it comes to their more grade specific courses.
For example, the Grade 2 Math course in the screenshot below is open to students ages 6 through 8, meaning that both precocious 1st grade and remedial 3rd grade learners can sign up for it and benefit from its teaching.
It is important to note that the exact range of grades or ages a class is open to is typically left to the individual teacher to decide, and so can vary quite a bit.
That said, the company does tend to limit the range to about 5 years or so (e.g. ages 8-13 or 12-17) with the exception of one-on-one classes, which are open to the entire 3-18 age range.
As a result of all of this, we feel that Outschool can be a very useful service for homeschooling families.
The wide range of courses across the pre-K to grade 12 level combined with a less restrictive (yet still reasonable) approach to ages and grades means that its wide ranging courses can more easily fit into families' individual schedules of learning, particularly for those learning outside of a traditional grade progression (i.e. advanced students or those who are a bit behind).
Further, we feel the company's wide range of different preschool and kindergarten classes (including year long curricula) can be a particularly welcome and valuable resource for those living in rural areas or where early learning options aren't widely available.
One thing to note, however, is that the company's courses are done online (through Zoom or recorded video) and can be up to an hour or so long.
Consequently, and issues of screen time aside, they may be a bit tough for some younger preschool and more wriggly students to sit and pay attention through, and so parents should make sure that their child is capable and ready to do so before signing up in order to get the most benefit.
How Does Outschool Work?
At its heart, Outschool is a community marketplace of online courses.
Parents can freely browse or search through their extensive marketplace of classes and tutoring options, picking and choosing whatever classes or courses they are interested in learning about.
Signing up
Signing up for Outschool is pretty straightforward, all things considered.
Parents can sign in with a Facebook account or with an email and password (one per parent), and from there can provide various pieces of information, such as preferred class times (day, afternoons/evenings,weekends), a child's interests and even preferred educational approach (traditional public/private schooling, homeschooling, unschooling, etc).
This information can be used to filter class suggestions around a family's schedule, learning philosophy and needs, which we feel can be quite helpful in tailoring the program to suit the individual student and gives the program quite a bit of in-built flexibility.
Finding classes
In general, parents are free to browse through or use the search through Outschool to find classes they may be interested in.
The site has a fairly extensive and detailed drop down navigation bar, which contains various subjects, topics and grades.
Clicking on this will lead to a page of relevant search results that parents can browse through at their leisure.
Similarly, at the top of the page is a search bar that lets parents search by class, teacher or tutor and yields results that can be filtered by:
Intended age
Grade level
Subject
Time of Day
Format of class (live/recorded/full length/boot camp/etc)
And more
As a result of the website look and design, using Outschool is a pretty intuitive and user-friendly experience overall.
Broadly speaking, parents have a number of different ways to find the classes that best fit their needs and preferences, from casual browsing through direct and specific search, and there aren't too many distractions or ways to get lost when doing so.
That said, as there are quite a large number of classes that often teach the same or similar topics, particularly when it comes to full grade courses in a subject (algebra 1, for example), there can sometimes be quite a few results for parents to sift through.
One thing we did find helpful when looking through classes is the fact that each class has a page that contains a good deal of information that is well laid-out and that can help parents decide if a course is right for them.
This can include information such as:
A description of the class
Its learning goals
Teacher expertise
Homework and assignments given (if any)
Supplies needed (if any)
Estimated time commitment
In this way, parents can get a good idea of what a class will be like and how/whether it can fit into their schedule at a glance.
Class types
There are a few different types of learning schedules that are currently available in Outschool, live classes, flex or asynchronous classes and groups.
Live classes
Outschool's live classes are just that – live, teacher-led online classes with a small number of students learning together in real time.
These live classes are taught through Zoom, the somewhat ubiquitous online communications platform, on a set schedule and over the course of a certain predetermined amount of days, weeks or months.
Classes taught using any number of different teaching tools (depending on teacher preference and course needs), such as chat boxes, screen sharing, breakout rooms, timers, microphone access and so on.
Outside of class, teachers use Outschool's internal messenger system to communicate with their students (and vice versa), using it to give/receive feedback, answer written questions and, of course, assign and receive assignments and homework.
In this way, Outschool's live classes provide a more traditional-feeling online one-to-many learning experience.
In these live classes, students are taught by their instructor much like in a real life classroom and interact with them in real time and can ask and answer questions and even engage in real-time discussions under the direction of their teacher.
Further, as the classes are live, they do follow a fixed, regular schedule, which can provide families with some welcome structure and can be easier for some parents to fit into their child's schedule.
In fact, there are a number of different types of class lengths available in Outschool, such as:
Semester courses that run a full school semester (8 weeks)
Short courses that meet 1-4 weeks, 1-4 times a week
One time classes
Ongoing classes that meet weekly with no end date (which is kind of like subscribing to a class – these are paid per week rather than one time)
Camp courses – run multiple days per week for a block of several weeks
This assortment of class options allows for great flexibility in scheduling and courses, in our opinion.
Outschool can offer anything from a one time demonstration of a skill to a full semester's learning where students can get more in-depth, grade-leveled and comprehensive exposure to a subject.
Flex Classes
Outschool also offers what it calls "flex classes," which is essentially another way of saying recorded video classes.
With these flex classes, instruction takes the form of pre-recorded videos that students can stream online, with assignments, announcements and coursework being given by teachers through the Outschool classroom portal.
As a result of this, children can learn at their own pace and according to their own schedule, not being subject to a fixed lesson time and date but while still being held accountable through posted classwork and while still being able to message their instructor with questions if they need.
Although students are not able to interact with peers their own age or with their instructor in real time as they can with live classes, this asynchronous learning method can be a good option for students who live in different time zones or who have busy or changing schedules that preclude them from attending a class on a fixed basis.
It can also be a good option for those who really thrive with self-study, although of course students who struggle with independent learning may require a bit of parental supervision.
Tutoring
In addition to its one to many class format, Outschool also offers parents and students access to individualized online tutoring.
Like its live classes, the tutors use Zoom and its tools to connect to students and, much like Wyzant and some other services we've looked at, covers a broad range of topics and subject areas, from traditional math, English and science to coding, test prep, life skills, games, hobbies and even music.
Much like other online tutoring solutions, parents and students work with the tutor in question to develop a customized learning plan and build out a schedule based on a student's needs and student/tutor availability.
This can make Outschool's tutoring option particularly useful for students who need more individualized, personalized or intensive instruction from pre-screened and qualified instructors.
One thing we do like about the tutoring options available in Outschool, aside from the broad potential subject and interest coverage (i.e. not just academic knowledge and skill), is that, much like the one-to-many courses, is that they can be fairly affordable.
With individualized instruction and tutoring starting at around $15-20 per session or so, there are options to suit most budgets.
Groups
Finally, although not a class in the strict sense of the word, Outschool groups are a relatively new addition to the service.
Similar to Compass Classroom, Miacademy and some other learning platforms we've looked at, Outschool hosts a wide range of online communities where students can interact with students based around a particular subject or interest.
There are, for example, writing groups, hobby groups, groups based on certain books or series, groups based on tv shows, groups focused around academic subjects and interests (science, math, history), and much much more.
These groups allow students to explore topics by interacting with like-minded peers in a kind of chat-style forum, asking questions, uploading images, discussing various ideas, showing off crafts or personal works and so on, much like a private social media group.
These groups are, of course, private and open only to verified Outschool students ages 8-18 and are carefully moderated by an instructor, who makes sure that users stick to the topic at hand and that community guidelines and safety rules are being followed.
While not every parent may be a fan of letting their child access another social media-type system, we feel that Outschool's groups can be a fairly interesting and possibly quite valuable resource for homeschooling students (and even traditional students) looking to explore interests and subjects with other interested individuals of their own age, particularly if those interests aren't very popular offline where they live.
It is important to note that these groups are not free.
They are paid for as a subscription, costing around $5-10 a month, and are charged separately to any classes or tutoring that students may be taking.
With their unlimited access, they may also introduce a potential distraction from learning that parents will have to keep an eye on when accessing the platform.
Paying For Classes
Once a parent has decided on a class, they can enroll their student with a click.
As mentioned, classes in outschool are on something of an a la carte basis, with parents only paying for the classes they want and with no subscriptions or other ongoing charges to deal with.
As with most other online platforms, parents pay for Outschool with a credit card/debit card, as well as through Apple Pay (although not Paypal at time of writing).
Interestingly, some charter schools actually recognize Outschool as a home-study vendor and allow parents to use the charter funds for it, although parents will have to check with their particular charter program ahead of time.
What Subjects Are Available On Outschool?
Outschool is an online learning platform that provides access to a huge range of classes and courses that cover pretty much the entire K-12 grade range and beyond.
There are, for example, curricular-linked classes and often standards-aligned courses in core subjects such as:
English Language Arts (including reading comprehension, phonics, essay writing, vocabulary, grammar, spelling and more)
Math (from pre-K to high school calculus)
Language (including Spanish, French, Russian, Chinese and more)
Science (including life science, high school biology, chemistry, physics and more)
Social Studies (including US & world history, geography, economics and more)
These subjects can include skill-focused classes, such as an intensive in essay writing for instance, or full-year courses intended to act as a grade-level study in a particular subject (a 4th grade math course that meets 3 times a week for a year, for example).
For homeschooling families, interestingly, Outschool is also home to a number of instructor-led courses based on popular homeschooling curricula and methods in addition to courses that follow a more typical school program.
For example, we saw courses that teach math at various different grades using Singapore Math and Math U See, as well as classes that utilized Charlotte Mason, Unit and even Montessori approaches to explore different subjects and topics.
We feel the inclusion of these more homeschool-oriented courses and classes can make using Outschool far more appealing and useful for homeschoolers, particularly for parents who may be interested in these alternative curricula, methods and approaches but who may not have the time to teach themselves or who may feel uncertain about their own ability to teach a subject and would prefer to hand things off to a more experienced instructor.
In addition to these academically-focused courses, Outschool also acts as a platform for a wide range of interest-based courses and classes outside of typical K-12 learning that can help a student develop and hone a particular skill, explore a particular hobby or simply enjoy working on a given topic.
For example, at any given time there might be courses in:
Drawing and sketching
Minecraft and other popular video games
Learning to code video games and AI
Website building
Sewing
Sign language
Fashion design
And even online music classes for various instruments, both practical and theory-based
Consequently, Outschool can be a fairly easy and effective way of enriching a student's general education and exploring their interests, particularly for those who may not live in areas where live classes and teachers may be present or available (e.g. rural families).
With all that said, being an online platform, it is important that parents consider the nature of an Outschool course and how well its online learning method (such as video and zoom classes) will work with their child, as some concepts can be a little more challenging to convey in a digital environment.
Who Teaches On Outschool
The specifics of who teaches an online class on Outschool can vary quite a bit between classes, which is perhaps unsurprising given the aforementioned range of topics and subjects available on the platform.
In general, we feel that Outschool really takes a more microschool approach to teaching.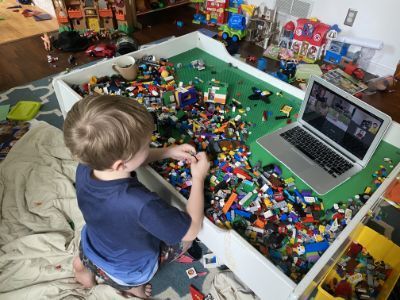 In other words, many classes are taught by certified teachers or instructors who have experience in teaching the subject, while others (particularly when it comes to interest- or skill-based courses) are taught by people with a strong background in the subject.
It is important to note that, unlike some other online learning platforms and tutoring services out there we've seen, Outschool does not require its instructors to necessarily have teaching credentials.
On the plus side, this allows students to benefit from a wider range of subject-level experts than might normally be available on an educational platform, such as roboticists, financial whizzes and more.
For homeschooling families, it also means that certain courses (such as those involving particular curricula) can be run by individuals who have a good deal of experience in teaching with homeschooling materials, are long-time homeschoolers themselves or who are otherwise certified in some way by the company producing them (such as with IEW's english courses).
On the other hand, it does mean that more particular parents, who may prefer their child learns from a certified teacher, may have to take a little more time in selecting courses.
To their credit, however, as part of its safety and hiring process Outschool typically does a very thorough check on its instructors, verifying their credentials where necessary and screening for experience and qualifications, which does go a long way in ensuring a good level of quality when it comes to teaching.
More than that, each class has its teacher listed with a short biography and some detail about their teaching experience and qualifications, which we believe can make assessing their background a lot easier for parents trying to decide if a class is right for them.
Is it safe?
We think Outschool does an excellent job making sure that its classrooms are as safe as possible for childrens.
For one thing, adults can't sign up for classes or participate in them…at all. Unlike many other online course providers, this one is designed exclusively for childrens under 18.
We also like that teachers are screened, both in terms of a criminal and identity background and as a review of their familiarity with what they're teaching. This ensures safety, as well as a level of quality and competence. Outschool also reviews and monitors class descriptions, which is also nice since you'll tend to get what you signed up for.
In terms of the classroom, childrens can opt out of using a camera (once they've verified they actually are children), and classes are recorded (streamable, not downloadable) and monitored for quality and safety, with the recordings deleted after 6 months. All in all, pretty safe.
In the end, the tech behind the live meetings is Zoom, which may be of concern to some parents. Zoom, however, despite its bad press for "zoombombing" is easy to use and set up, providing fast and dedicated live meetings to small classrooms.
Zoom is also pretty safe once meetings are password protected, which Outschool does. Since you also have to log in to your account before accessing a class, there is an extra layer of protection to meetings by default.
Refunds
Outschool's basic refund policy is pretty similar to other online classes we've seen, however, and is fairly logical.
| | | |
| --- | --- | --- |
| Situation | Refund | |
| I want to cancel up to 24 hours after I signed up (up until the class begins) | Full | |
| Teacher canceled class | Full | |
| Teacher misses one time class | Full (upon request) | |
| Class start time is rescheduled | Full (upon request) | |
| Part of a class is rescheduled | Refund of the balance of lessons remaining that you won't attend | |
| Teacher doesn't teach the number of lessons promised | Refund of the balance of lessons they didn't teach | |
| Student miss a class | No refund | |
| Student misses 3 classes | Forfeit class fee, course enrollment may be canceled | |
| Student more than 10 minutes late to class | May be considered a missed lesson, no refund | |
| | | |
One thing to note is that beyond the standard refund, each class' teacher can set limits on the refunds for that class should a student or parent decide to withdraw:
Flexible – Outschool will refund you in full until the class begins, and after the start date adjust the refund based on how many lessons have occurred.
Moderate: Full refund for 24 hours after enrollment and up to a week before the first lesson. After that, it's a 75% refund for the first week of class.
Limited: Full refund for 24 hours after enrollment and up to a week before the first lesson.
Overall, Outschool's refund policy can be a little complex to go through, which is somewhat understandable given the breadth and types of courses and classes that are available for sign up.
On the whole, however, we feel that Outschool is fairly generous with refunds for an online classroom as the company will refund you at least most of your money in most cases, even offering students 3 unexplained absences before taking significant action.
Price: How Much Does Outschool Cost?
Note: Prices correct as of writing, all prices in USD.
Outschool is free to join, with parents really only paying only for the classes they enroll in.
Class prices themselves can vary quite a bit depending on the class being taught, the nature of the class and the instructor.
Generally speaking, they tend to start as low as $10 per lesson and can rise to $50 or more.
As mentioned, tutoring can start at just under $20 or so per session, while Outschool's groups typically cost around $5-10 per month.
As always, parents should check for Outschool's latest class offerings and their respective current prices.
Pros and Cons
Pros
Extremely safe platform
Outschool is an extremely safe platform for children to use.
The company screens its instructors quite thoroughly, restricts access to those under 18 and verifies its users, keeps most classes to students of relatively the same age, monitors and enforces fairly strict community standards and makes sure that its classes are taught with care and sensitivity.
Small class sizes
Although it can vary, most Outschool live classes we saw were kept to 12 students or below, giving students the opportunity to learn in a more controlled and personal environment compared to many other live online learning options out there.
Huge variety of classes and courses to choose from
From coding, math and science to art, hobbycrafts and even test prep, there's very little that isn't taught on Outschool, giving students and parents an expansive and comprehensive catalog of courses to pick from to provide or supplement learning.
Very flexible scheduling
Outschool provides access to live, scheduled classes as well as recorded (asynchronous) classes that can be accessed at a student's convenience.
As a result, it can be a very flexible learning platform when it comes to scheduling.
A la carte payments
Outschool is also quite flexible when it comes to payments – parents only pay for the courses they choose and there are no monthly or annual subscriptions to deal with.
Many courses specific to homeschooling
Interestingly, Outschool has begun offering courses that teach popular homeschool curricula, such as Singapore Math, Math U See and IEW, as well as courses that use alternative teaching methods, such as Waldorf, Reggio and Montessori.
As a result, it can offer online, live taught solutions for homeschooling families interested in these methods or programs
Allows students to interact safely
Finally, Outschool allows students in a class to discuss and explore topic material in a safe and controlled manner, and has even introduced various social groups that allow verified students to connect and interact with one another in a moderated and private manner.
Cons
Will increase screen time
At the end of the day, attending Outschool classes will increase the amount of time a student spends in front of a screen each week, which can be an issue for some parents.
Classes can fill up quickly
Having a number of interesting and desirable small group courses can have its drawbacks and certain Outschool classes can get quite popular, meaning they can fill up quickly and leave late-comers having to wait for a spot to open up or a new course to begin.
Requires decent internet connection
Being online and based on zoom and video, Outschool does require families to have a reliable and decently fast internet connection to use properly.
Who Is Outschool Ideal For?
Families looking for diverse, interesting and fun courses to add to their learning
With a huge number of classes covering a wide range of subjects and topics, from Minecraft and coding to book clubs, fine arts and more, Outschool can be a great and easy way for families to find fun, interest-based courses for their children.
Families looking for an online learning option taught by passionate experts and teachers
Outschool screens its instructors for expertise and/or teaching credentials, as well as passion for the subject matter, which can make learning a lot more thorough and high-quality compared to a typical online tutoring or learning platform.
Homeschoolers looking for full year courses in core subjects
In addition to its interest-based courses, Outschool is filled with complete, year-long courses in math, science, ELA and more.
There are even specific classes designed to follow popular homeschooling curricula (Saxon, Singapore Math, IEW) and methodologies (Waldorf, Unit Study and Montessori), making it a great option for homeschooling families looking for online, teacher-led solutions.
Homeschoolers looking for an online platform that also allows for student discussions and interaction
With its live, small group classes, Outschool can allow homeschooling students to learn alongside other students of a similar age, engaging in classroom discussions and activities in a way that promotes a safe and healthy exploration of course ideas and topics.
Families living in areas that may not have a wide range of educational resources around
Outschool's wide range of online, instructor-taught educational and interest-based courses can be a boon to families who live in areas that may not have a lot of access to educational resources and activities for their children.
Families looking for a safe, online learning environment
Outschool screens its instructors quite thoroughly, monitors its courses for safety and restricts its platform to children under 18, making it a pretty safe online learning environment for students.
Who Is It Not Ideal For?
Homeschooling families looking to reduce screen time
While some courses may include hands-on activity and homework, Outschool is an online, video-based learning platform and will increase a student's overall screen time.
Those looking for a more faith-based learning platform
Courses in Outschool are taught from a secular and inclusive perspective and may not be an ideal solution for those looking for instruction with a particular faith-based point of view.
Homeschools looking for an all-in-one online learning solution
Outschool is something of an a la carte learning solution that allows parents and students to pick and choose the courses and topics that interest them and while it does have full year, grade-level courses in a number of subjects, it doesn't really offer a curated, multi-subject curricular solution that some families may desire.
Adult learners
Although it does have a large number of classes that might be of interest to individuals 18 or older, Outschool is restricted to children and teens under 18 for safety reasons.
Is Outschool Worth It?
Overall, we think Outschool can be a very valuable learning option for homeschooling families interested in online classes.
The platform offers families access to a wide variety of small group classes taught by a curated selection of experts and enthusiasts, including those specifically aimed at homeschooling families that teach from popular homeschooling curricula.
This can be particularly useful for homeschooling parents who are new to teaching or who may feel uncomfortable teaching a particular subject (e.g. math) or curricula on their own.
There is also a great deal of flexibility to be had with Outschool, with parents and students being able to find live and recorded classes, various class lengths (from one time to full year courses), one on one tutoring solutions and even an interesting and safe social groups.
In addition, because Outschool is a pay-by-class solution, learning can more easily fit into budgets of different sizes and there are no annoying recurring subscriptions or other charges to deal with.
Finally, the platform is extremely safe, with the company screening its instructors carefully, monitoring activity to ensure adherence to its community guidelines and verifying student identity and age.
Bottom Line
With its wide variety of secure and affordable online courses covering both academic and life skills classes, we think that Outschool is an attractive digital option for enriching a child's education.
Whether you're a homeschooling parent, a traditional schooling parent looking for some enrichment, or someone who's looking for a microschooling alternative, Outschool might just have an online class that's right for you.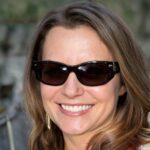 Jennifer Keenes is a writer and a new mom living in Florida. She studied education and, prior to becoming a freelance writer, worked as a substitute teacher at the elementary and middle school level. She is a big fan of the beach, working out and homeschooling her two daughters.
Jennifer