Although not the cheapest STEM kit option out there, Piper Computer Kits do deliver a lot of educational value for the money. Not only can kids build a fully-functioning computer, but the Minecraft-blended tactile electronics learning and effective Scratch-code coding projects will keep them entertained and learning for hours.

As they learn both the principles of electronics and coding, Piper helps kids develop the skills they'll need to not only make sense of our technological world, but master its future.
What is a Piper Computer Kit
Founded in 2014, Piper produces products that aim to give kids hands-on STEM learning experiences
The Piper Computer Kit is a kit that gives kids everything they need to easily build their own Raspberry Pi portable computer at home. It also provides kids with the resources they need to use it to learn the fundamentals of electronics and coding through the use of Minecraft Pi and a Scratch-like coding language.
Recommended Ages
The Piper computer kit is recommended for ages 8 and up.
Because the system requires no soldering, hot gluing or extensive wire cutting and fitting, the kit is safe for younger kids to use and we'd say that this is probably a good estimate of the age range – being appropriate for kids from 8 to about 15.
Pipers activities are based in Minecraft, use simple and direct language, and their coding program uses a Scratch-like system of block coding.

All of this we feel makes it very accessible for kids in this age range.
Kids over 16, however, may want something a little more sophisticated to match their developing interests and more adult-like capabilities, and will probably benefit from something a little more complex.
Because the kit does involve some parts that can break, at the younger age range we do recommend some mild parental supervision.
Piper Computer Hardware
The Piper Computer comes with the following hardware specs:
Raspberry Pi 3 Model B
1.2 GHz Quad-Core 64 bit CPU
1GB RAM
16GB MicroSD card – where the software is pre-loaded
4 USB ports
WIFI, bluetooth
HDMI output
If you buy the full kit, the Piper Computer also comes with a 9" LCD screen, which is great since you won't have to use your own tv or monitors. That said, as it comes with an HDMI output you can hook it up to a bigger TV or monitor if you'd like.
The Piper isn't an hugely powerful, cutting edge system by any means – it's a Raspberry Pi system designed to be built and fit into a portable box.
That said, this is an educational maker kit, after all. The point is for kids to use it to learn electronics, computers and coding, which it does very well.
Piper runs the included software and apps quite well and smoothly, and had no issue being used as a basic computer system.
Just don't expect your kids to be able to use it to run any cutting-edge video games anytime soon.
How it works
The Piper Computer Kit comes with everything you need to wire the computer up, including a Phillips-head screwdriver in case you don't have one, which is a nice touch.
Once you open the box, you'll be faced with over 20 electronic components and over 50 pieces, plus a variety of cables, screws, nuts, a mouse, a USB charger, and a speaker, so you'll want to clear some space before getting started and probably spend some time organizing things.
There are a few laser-cut wooden slats that make up the computer case. These fit together more or less like a jigsaw puzzle and are then screwed together. They're helpfully numbered, which makes things a lot easier for kids to keep track of them.
In terms of instructions, there's an instruction poster that resembles a blueprint (cutely titled Mission Zero) that takes you through the entire process of assembly.
These instructions are surprisingly easy for kids to follow – everything is represented in representative diagrams with the parts clearly numbered and with little arrows to show where they go and how they fit together.
If you have kids at the top end of the recommended age range they may be able to do this on their own, but most kids will probably need a hand here and there from parents.
The instructions are about 8 feet square, so you might need to clear some space on a table for it as well, although it makes a kind of cool poster for afterwards.
One thing to know is that you'll have to charge the battery with the included wall charger for a few hours before starting assembly, so you may wish to let it charge the night before just to be sure and to prevent any undue frustration.
Once assembled, however, the Piper computer looks something like a wooden laptop. When it needs to be put away, all the components fit neatly back inside the main body, and when closed the unit looks like a toy box, which is kind of cool.
Really, how easy is all this to put together?
We found the Piper to actually be pretty easy to put together.
Our child tester took about an hour, maybe an hour and a half, to put it together.
It's designed as a breadboard, so there's nothing to solder – everything plugs in or screws together with the included Phillips-head screws and screwdriver, which honestly makes it a lot safer for kids to use and explore without fear of them hurting themselves.
The poster-like blue prints are easy to read and the main pieces have drawings printed on them of which components attach to them.
Going a step further, the wooden case's pieces are all numbered, which makes it easy to keep them in order.
One thing to be aware of is that there are some small plastic pieces, switches, buttons and knobs, as well as some delicate components (like the CPU itself) that can break if kids aren't careful, so some parental supervision is recommended.
Powering Up with Piper: Pipercraft
Once the main bulk of the computer has been assembled, kids can begin their learning with by playing Pipercraft on Story Mode.
Pipercraft is a minecraft based learning game where kids explore various electronics concepts while completing various levels and storylines.
To do so, kids take control of Piperbot, a Minecraft robot, and are tasked with a simple task…saving the world from impending doom.
The Story Mode contains 9 main levels and, as they explore the world, kids have to physically manipulate Piper's wiring and actually build electronic components that will interact with the game.
Each of these components is presented as a challenge that kids have to complete in order to move on, for example a key part of the Mars level is having kids hook up wires to specific pins on the Raspberry Pi controller and touch their tips to make Piperbot move around.
Eventually, they connect these wires to buttons, creating their first circuit board controller.
There are a wide variety of challenges throughout Pipercraft that require kids to assemble a lot of different, sometimes quite interesting, devices.
For example, they may be asked to wire up a button that turns blocks into explosives when pressed, installing a switch to open doors, or even create an LED-light powered treasure-detector.
While Pipercraft's voice and dialogue can be a little cheesy at times, the game itself is kind of fun with some interesting challenges. Stopping a giant cheese asteroid from destroying earth is something that we think most kids can get behind.
Overall, the integration of device crafting with minecraft is actually a pretty unique and interesting way of getting kids hands on electronics learning.
These challenges represent various ideas in electronics, giving kids a more meaningful understanding of various concepts in electronics by connecting it to things they can interact with in minecraft, such as blocks and lava flows.
The learning itself is highly multisensory, with kids being able to physically manipulate their Piper device and play Minecraft while watching and listening to easy-to-follow instructional videos and voice overs.
The learning itself is well designed for younger learners, breaking complex topics down into smaller, easy to digest step by step instructions, which is ideal in preventing kids from becoming overwhelmed or frustrated.
Finally, Pipercraft also uses age-appropriate humor to maintain interest in learning. At one point for example, the results of completing a circuit flings the robot character into the air via a giant toaster spring.
Pipercode
In addition to Pipercraft, the Piper Computer also includes a block coding program called Pipercode, a Scratch-like visual coding system that's accessible from the desktop.
(For those unfamiliar,, block code is a form of programming that presents code as "blocks" that can be fitted and chained together to create little programs, so that kids can focus on the concepts behind coding, rather than typing and syntax.)
With Pipecode kids integrate their electronics learning with learning to code.
In essence, kids fit components together on the breadboard and then are able to code them themselves with block code to do specific, and sometimes pretty cool, things.
Kids are presented with step by step instructions on the side of the screen, showing them both what hardware they'll need and what pre-built blocks of code they should use and how it works.
Pipercode contains a variety of built-in lessons and projects for kids to explore. The projects start off fairly simple, such as creating a stoplight or a siren, and become progressively more complex as kids develop a better understanding of coding principles and the electronics, such as in creating a Simon clone.
Taken together, these projects teach kids a variety of coding concepts, such as:
List
Variables
Conditionals
States
Events
Functions
Debugging
And more
Once they get the hang of coding and their breadboards through the lessons, Pipercode essentially gives kids nearly unlimited freedom in creating projects that are sometimes quite astounding.
Piper's blog actually has quite a number of ideas that kids can try out, and can be a great resource in creating coding and electronics lesson plans.
Compared to most other dedicated kids coding courses, even those that involve Scratch or a similar coding system, Piper does things a little differently.
The programs created aren't generally as complex code-wise – kids won't be making their own apps or multiplayer graphic video games, for example.
Instead, Pipercode does something other coding courses can't.
Where most courses teach coding in a virtual environment, creating digital programs and apps that function online, Pipercode's coding lessons directly interact with a physical device right out of the box.
This gives kids a hands-on experience where they can watch their code have practical, real life effects on physical hardware.
In this way, it seems Piper tends to take a more computer science/engineering approach to coding – i.e. using code to affect a physical system, which is kind of unique in this space and very practical.
Ultimately, this knowledge and experience can eventually translate into robotics, electrical engineering and computer science
What else can I do with this computer?
If you choose to close Pipercraft or Pipercode, you'll be presented with a desktop. This should be a reminder that Piper is, at its core is a real computer.
Admittedly, it's not a particularly powerful one compared to a gaming machine or work computer, but it is a fully-functional computer that runs the Raspbian operating system.
And this means you can do pretty much anything that a normal Raspberry PI machine can do, especially if you attach an external keyboard to one of its USB ports.
For example, you can:
Surf the web with its internet browser
There are some built-in games to play
Learn more advanced coding (such as Python and Java) with built in Java and Python coding environments
Kids can even do their homework on an in-built free version of office (LibreOffice), with documents, spreadsheets, free drawing program and powerpoint maker
All of this makes it a pretty useful learning machine for under $300, albeit one that runs on a breadboard, so kids will have to be a little more delicate with it in the long run.
If your child (or your family) is more technologically-inclined, you can really get in there and configure and play around with Piper by installing some of the many Raspberry Pi programs and applications out there using an imager, which is really cool.
In fact, with a little configuration and exploration you can even install a new operating system, such as windows 10 IoT Core, if you like a challenge.
Piper Computer Kit: Educational Value
Ultimately, the Piper Computer kit is an excellent tactile teaching tool that teaches electronics in a fun and approachable way.
Using the system, kids learn the principles of electronics and computers, particularly in assembling them and learning how electronic components fit together and function.
The experience is challenging, but not overly so, so it's unlikely that kids will get frustrated or give up. Once assembled, kids will appreciate that they built a real computer, with a variety of functions they can use, which will develop a stronger sense of accomplishment.
By assembling Piper, kids are also challenged to develop stronger cognitive skills, such as sequential thinking and spatial skills, as well as a more logical approach to problem solving.
Piper is also a good way for kids to get introduced to coding, learning Scratch-based device coding through Pipercode, as well as having access to in-built Java and Python environments that they can use should they want to take their coding further.
Who is Piper for?
Piper is, in our opinion, a highly effective way of teaching electronics to young kids and is perfect for any child who:

a) likes Minecraft
b) has a slight interest or curiosity in how computers and electronics work.
Piper's hands on electronics practice and fun and instructive gameplay make it an easy and accessible integration into STEM enrichment or homeschooling lesson plans as well, with parents being able to create practical lessons in such topics in electronics as:
Electricity, currents and flow
Circuits, breadboards and properties of materials
outputs and inputs
Polarity
Patterns and cause & effect
Parallel vs Serial circuits
Kids can also use it as a block coding machine with Pipercode, taking advantage of the thousands of block coding lesson plans on the internet and ultimately developing their coding skills and computational thinking.
Price: How much does a Piper Computer Kit cost?
Note: Prices are current as of writing and are in USD.
The Piper Computer Kit costs $299 and includes everything you need to build and run your Piper computer.
If this is a bit too expensive, the company has recently come out with the Piper Mini, which costs $99.
This is essentially the same kit as the Piper computer, but without the included display. Essentially, you use it by hooking it up via HDMI to a monitor or TV when you want to use it. A little less convenient and portable, perhaps, but more affordable.
In our opinion, if you can afford it the full Piper Computer Kit is probably a better idea for parents, as it is a self-contained portable computer that your kids can use without having to borrow or share screens with other members of your household.
As such, they can play around with it endlessly without bothering siblings (or their parents).
Is Piper worth it?
At just under $300, the Piper Computer Kit isn't exactly a cheap educational product, even if you can get it screen-less for $99.
That said, we do feel that it does provide a great deal of educational value for the money.
Pipercraft is an innovative, Minecraft-centered and hands-on way of teaching key electronics concepts in a way that engages and entertains kids.
It takes kids through the real life design and implementation of electronic devices and explains concepts in a way that makes sense to them in a no-pressure, gamified environment.
Additionally, the lessons taught by Pipercraft can be easily integrated into a more formal enrichment or homeschool STEM lesson plan if parents so choose.
At the same time, through Pipercode, kids also have a way of developing their coding skills and computational thinking using a visual coding system that easily and directly integrates with the electronics kit.
This goes beyond many of the other learn to code programs out there by giving kids the ability to program a nearly-unlimited number of interesting hardware-oriented projects.
Finally, you should keep in mind that, at the end of the day, kids will be building their own actual computer. While it won't be running any high end graphics programs and kids will probably have to be a little more delicate with it, Piper can be used to do anything a Raspberry Pi system can do, such as browse the web, play basic games, learn more advanced coding or do homework.
And with a little skill and the help of the Raspberry Pi online community, it can be easily configured to do much, much more.
Bottom Line:
Although not the cheapest STEM kit option out there, Piper Computer Kits do deliver a lot of educational value for the money. Not only can kids build a fully-functioning computer, but the Minecraft-blended tactile electronics learning and effective Scratch-code coding projects will keep them entertained and learning for hours.
As they learn both the principles of electronics and coding, Piper helps kids develop the skills they'll need to not only make sense of our technological world, but master its future.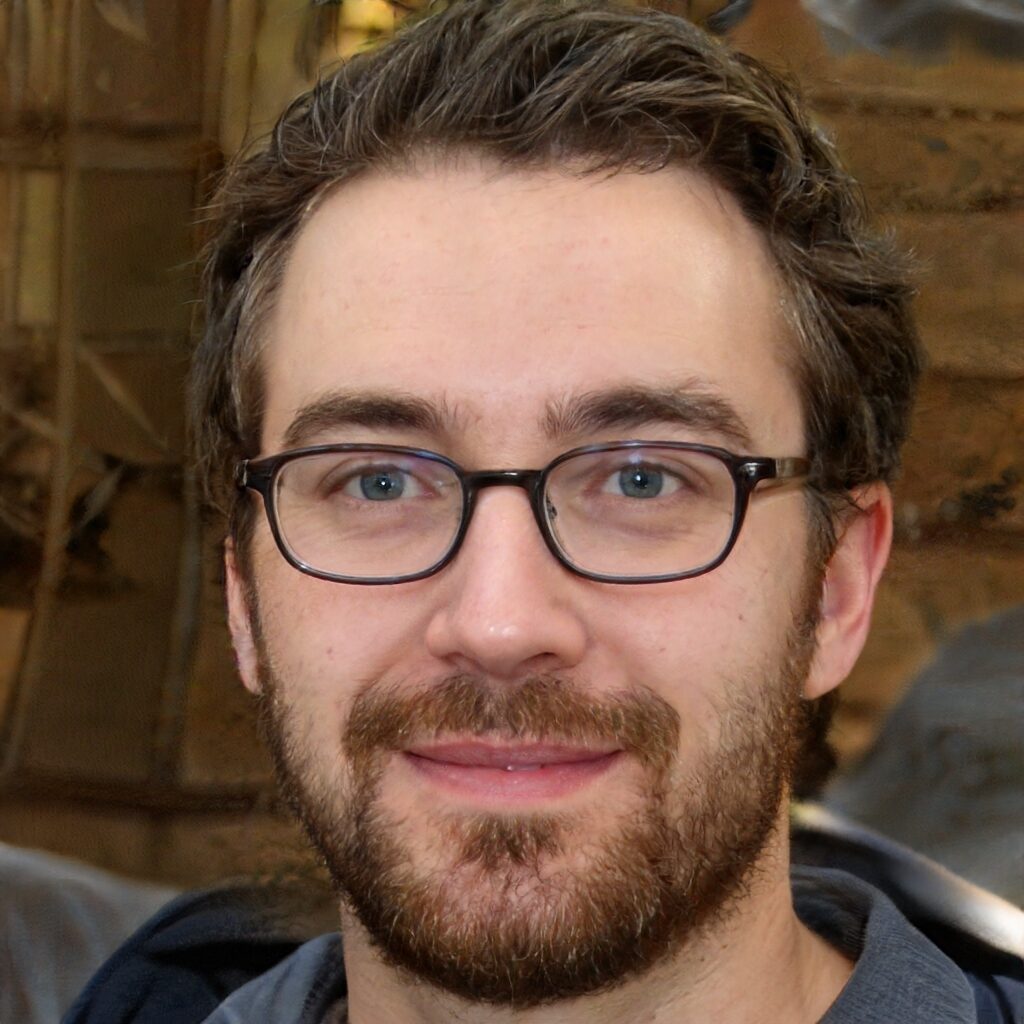 About the Author
David Belenky is a freelance writer, former science and math tutor and a tech enthusiast. When he's not writing about educational tech, he likes to chill out with his family and dog at home.