Whether it's printing on-the-fly replacement parts, making personalized toys, gifts and jewelry or just making something to keep on the mantle, 3D printers can be a great device to have at home. In fact, with a ton of cool and accessible lesson plans and projects, they aren't just geek chic anymore – 3D printers can be great educational devices for kids, too.
It's true, 3D printers used to be quite expensive and only companies and schools could really justify their cost. But, like any technology, their price has dropped considerably in recent years.
Whereas a good 3D printer might have cost well into the thousands of dollars, today you can find decent quality printers for less than $1000, and even for less than $500. This makes it easier and more affordable than ever to get kids into 3D printing
With so many options out there, however, it's often hard to know which 3D printer might be right for you. That's why we've come up with this guide to 3D printers for kids, to help save time and money and get your family printing cool stuff faster.
In a Rush check out our top 3D Printers for Kids
Monoprice MP Voxel
A Versatile and Beginner-friendly 3D printer for kids
Price: reg. $449.99
| | |
| --- | --- |
| What We Like | But Watch out For |
| Affordable | Software is simple but lacks some advanced features |
| Very easy to set up and maintain | Needs recalibration a little more frequently than some other 3d printers |
| Fully enclosed case | |
| Built in camera so you can watch what you're doing from wherever you are | |
| USB and Wifi connection | |
| SD card support for easy file transfer | |
| Decent color touchscreen | |
| Pretty Small and lightweight | |
Right off the bat, one of the first things you might notice is how compact the Monoprice MP Voxel is.
At under 16 inches (400mm) on each side, and weighing less than 20 lbs (9kg), the Voxel is smaller than many others in its price range and will sit comfortably on a table in pretty much any busy and cluttered family household.
While it's printable area (and the items it produces) are similarly small, we feel at around 7 cubic inches, it should do the job for most families starting out in 3D printing. That said, we'd prefer a larger touchscreen than the 2.8 inch one provided, but to be fair most of the printing is done through the Polar Cloud app anyway.
The MP Voxel is pretty easy to use overall. The Polar Cloud app allows users to upload and print files straight from the cloud with any mobile device and is simple and fairly straightforward (if lacking some of the more advanced settings and features that some other 3d printer apps may have).
There's even an internal camera and a wifi connection so that you can print and view your progress from anywhere.
In terms of print quality and speed, it produces pretty smooth and accurate models (at 50 microns it is sharper than many competitors) and does so quicker than many other 3D printers, which should help the more impatient kids out there.
A fully enclosed printer, the Voxel is also fairly safe for kids to use. Clear panels on 3 sides protect small hands from heating elements and any moving parts, while still providing a clear viewing area that is well-lit by internal LED lights, so that kids can more easily watch their designs come to life.
Unlike many other beginners 3D printers, there is a heated print bed. This perhaps increases the need for adult supervision (since it's an additional element that gets pretty hot), but also lets kids do more with the printer by using a wider range of materials.
Most beginners devices, and 3D printers aimed at kids in particular, don't have heated print beds and therefore typically only use PLA plastics. PLA filaments, while more environmentally-friendly and less likely to give off noxious fumes, are usually more brittle and less durable than some other plastics out there.
The Monoprice MP Voxel, on the other hand, can print with ABS plastic as well as PLAs. This material is more durable, letting kids make more advanced and long-lasting 3D models (although make sure to print ABS in a well ventilated area, it does release irritating fumes).
It can also print with exotic filaments, which means kids (and parents) can let their imaginations run wild and take projects to the next level with glow in the dark plastics, conductive materials, water-resistant items and more.
Bottom Line:
If you're looking for an affordable, small and lightweight 3D printer for your kids that can also print using a variety of materials, the Monoprice MP Voxel might be right for you.
FlashForge Finder
A Super Safe, Kid-friendly 3D printer
Price: Reg. $499
| | |
| --- | --- |
| What We Like | But Watch out For |
| Affordable | PLA only, limits exotic materials that you can use |
| Fully enclosed | Printing often makes use of more support structures for stability, may require a bit more finishing to remove excess plastic |
| WiFi connectivity | |
| Pretty much plug and play | |
| Built in camera so you can watch what you're doing from wherever you are | |
| USB and Wifi connection | |
| Easy to use, big 3.5" color touchscreen | |
| Very quiet | |
| Build plate slides out, making removing printables quite easy | |
Affordable, fairly easy to use and with a lot of features for the price, it's no surprise that FlashForge Finder has become really popular with beginners and enthusiasts across the world.
And we think that the FlashForge Finder has a lot of features that make it a great 3D printer for kids, as well.
First and foremost, the device is very safe for kids to use.
It's a totally enclosed device, which can help prevent injury, and all its wires are tucked neatly away to prevent damage. Perhaps most importantly, its print bed isn't heated and its build plate slides out, which is helpful since it helps get models out easier and prevents damage/accidents.
The FlashForge Finder also only uses PLA plastic filaments. While this means users can't create things out of more advanced or exotic materials, PLAs also don't give off noxious fumes when melted and are relatively environmentally friendly, making them better suited for families with kids.
Many of the in-built features also make this a convenient 3D printer for a family household. It's quick and quiet, fairly sturdy and has simple and intuitive full-color touchscreen controls and software that make using it a breeze.
The FlashForge Finder also has built-in wifi, letting it connect and print wirelessly, something that can be of interest to families with kids who may want to work from their rooms or from the couch. Interestingly, the device also has an inbuilt camera, so if kids are using a tablet on the couch, they can keep an eye on how things are progressing.
Overall, and for the price, FlashForge Finder does produce 3D prints at a pretty decent level of detail and quality. Flashprint, it's app, does use a more support structures to prop up models during printing but, all told, objects tend to come out pretty smooth and don't need much in the way of finishing, so the device should satisfy most of the casual printing needs of a family and any STEM projects they may find interesting.
Bottom Line:
With its compact design and relatively inexpensive price point, it's no wonder why Flashforge Finder is one of the more popular 3D printers for beginners out there. With an easy to use interface and safe, sturdy frame, we think it's a great choice for kids as well.
Dremel 3d20
An easy to use 3D printer for kids with excellent support and learning material
Price: Reg. $679
| | |
| --- | --- |
| What We Like | But Watch out For |
| Affordable | PLA only, limits exotic materials that you can use |
| Fully enclosed | Wifi only available on more premium models |
| Very durable | |
| No heated printer bed, safer for little fingers | |
| Super easy to get started – essentially plug and print | |
| Really easy to use | |
| Quite accurate for the price, with few misprints | |
| Great customer support & warranty | |
| Lots of high quality online lesson plans for at home STEM learning | |
| Tons of online resources | |
| USB connection with SD card support | |
| Quiet | |
When you think printers and electronics, the Dremel tool company isn't exactly a name that springs to mind. After all, they're known more for their popular handheld drills and power tools than microchips and motherboards.
Yet, in recent years the company has made a name for itself selling some of the more capable 3D printers on the market.
The Dremel 3D20 is the most affordable 3D printer in their product line, a compact and durable 3D printer that has become quite popular with schools and teachers in recent years, possibly due to how it seems designed around child safety and ease of use, which we think makes it perfect for families and kids as well.
A fully enclosed 3D printer, the 3D20's wires and heating elements are protected and tucked away from little kids' exploring hands, and the device itself uses environmentally friendly PLA filaments that let it run at a significantly lower temperature and that don't release any noxious, irritating fumes.
Dremel has also done a good job at making sure that getting started printing with the 3D20 is as easy as possible – there's no assembly required and set up is minimal. Much like a home or office desktop printer, the device is pretty much ready to print straight out of the box – much to the delight of kids who may get frustrated waiting to print out their latest cool project idea.
Additionally, a color touchscreen and the intuitive Dremel software make using the printer and navigating through its options quite easy for both kids and the technologically less-inclined.
One issue to keep in mind, however, is that there is no Wifi on this model (Dremel keeps that for their more premium models). That means users can only connect through a USB cable or by inserting an SD card.
The printing itself, however, is very high quality for the price point, with projects coming out quite smoothly and with a minimum of errors that may need reworking later.
And while the 3D20 isn't particularly modifiable or open source (pretty much everything from the software to the filaments is designed to run with Dremel products), it is a solidly reliable printer and Dremel does an excellent job keeping everything updated and supported.
In fact, being from a large, reputable company, support is really where the 3D20 tends to stand out among its peers. Dremel does an excellent job at helping customers, whether it's in getting started or in troubleshooting.
Importantly for parents looking to integrate 3D printing into their kids STEM curriculum, Dremel has helpfully prepared a variety of online lesson plans and projects that its registered users can freely access online.
Ranging from elementary to high school, Dremel's lesson plans are pretty cool and well made, with projects that kids will love such as building a pencil-firing ballista or building a catapult, and integrate into a variety of STEM curricula such as physics, math and even biology.
Bottom line:
The most affordable of Dremel's line of capable 3D printers, the 3D20 is a compact, safe, durable and pretty high quality 3D printer for the money. Popular with schools, its ease of use, excellent customer service and high quality online lesson plans make it a great choice for families and kids, too.
Side by side: our picks compared
| | | | |
| --- | --- | --- | --- |
| | Monoprice Voxel | Flashforge Finder | Dremel 3d20 |
| Price | $449.99 | $499 | $679 |
| Speed | ⭐⭐⭐⭐ | ⭐⭐⭐⭐⭐ | ⭐⭐⭐⭐ |
| Easiness | ⭐⭐⭐⭐ | ⭐⭐⭐⭐ | ⭐⭐⭐⭐⭐ |
| Set up | ⭐⭐⭐⭐ | ⭐⭐⭐⭐ | ⭐⭐⭐⭐⭐ |
| Resolution (max) | 50 microns | 100 microns | 100 microns |
| Enclosed case | ✔ | ✔ | ✔ |
| Wifi | ✔ | ✔ | ❌ |
| USB | ✔ | ✔ | ✔ |
| SD reader | ✔ | ✔ | ✔ |
| PLA | ✔ | ✔ | ✔ |
| ABS | ✔ | ❌ | ❌ |
| Support | ⭐⭐⭐⭐ | ⭐⭐⭐⭐ | ⭐⭐⭐⭐⭐ |
What we look for in a 3D Printer for kids
3D printing is a great technology and is a great way to introduce kids to concepts of design and engineering in an engaging and creative way.
While there is really no shortage of high quality 3D printers on the market, we think kids have their own unique needs when it comes to this technology.
Enclosed case
Put simply, 3D printers work by extruding (or squeezing out) melted plastic layer by layer until a shape is made.
Broadly speaking, 3D printers have two basic body designs: open printers that leave the parts exposed and those that are fully enclosed in a case, like a desktop printer.
An Open 3d Printer
An enclosed 3d printer (Photo from Unsplash/Spentys)
Because the parts can get hot enough to melt plastic, we believe any 3D printer for kids should be enclosed in a case, so kids don't stick their hands where they shouldn't and get burned or hurt by accident.
Easy set up and use
Some 3D printers come as do it yourself kits and others come ready to print right with only a small amount of software installation (like a regular printer).
Similarly, some printers have a plethora of advanced features and come with tons of options for modification and tinkering, whereas others are simpler and more straightforward.
For kids, we think that the simpler and easier it is to get started printing projects, the less frustration they'll have using it.
That's why we look for 3D printers that are ready to go right out of the box, have intuitive controls and apps, and have easy to use touchscreens.
Affordability
Kids being kids, well…let's say things tend to break more often than they should and they tend to lose interest in things pretty quickly.
That's why when it comes to 3D printers for kids, we tend to favor sub-$1000 devices. They may not be the most powerful or versitile options out there, but your budget won't take as much of a hit if things go wrong.
Connectivity
Ultimately, we like printers that have Wifi connectivity. After all, who doesn't love being able to print from your couch or from many devices?
That said, we don't consider a lack of wifi connectivity a deal breaker, per se, as long as the printer has other, convenient methods of getting files to the printer, such as USB and/or SD cards.
3D Printer age range
Generally speaking we think that a child will understand the basics of 3D printing, and have the interest and attention span for it starting at around 8 or 9 years old.
Obviously, It depends on the interest and maturity of the individual child, but generally speaking around the age of 8-10 a child's cognitive development is better suited for something like 3D printing, as it often involves thinking about objects in three dimensions, from different angles, their component parts and how they should be put together.
Starting around age 8, kids enter what is known as the concrete operational period of development.
Their capacity for applying logic improves dramatically and they begin reasoning things out, especially as they concern physical objects (hence the concrete part), even if their capacity for fully abstract thinking isn't yet that developed.
At this age their attention span also improves to where they can sit and help model or print things out, which means they won't get as frustrated with the additive, layer by layer process of printing a 3D model.
Finally, and perhaps most importantly, it is during this stage that kids begin to be able to freely separate, reverse, re-order, and transform objects and shapes in their heads, which is very important when you're dealing with sketches and putting 3d shapes and objects together.
Is 3D Printing Safe for kids?
3D printing has been around for some time now and is an established and safe technology.
That said, we think that kids under the age of 14 should be supervised when using a 3D printer.
Now, there are a few reasons why we think parental supervision is necessary when 3D printing with kids around.
First and foremost, as they involve melting and extruding plastic wire, 3D printers involve some parts that can heat up.
Extruders can heat up to well over 450 degrees F (232 degrees C) and some models have a heated print bed that may run at temperatures of up to 230 degrees F (110 degrees C). Much like an oven (and reaching similar temperatures), the last thing a parent wants are little fingers poking around those areas.
Further, certain plastics, notably ABS, can also give off slightly noxious fumes and so, if used around kids (child-friendly models often use safer, nontoxic PLA plastics) should be done in a well-ventilated area.
Finally, 3D printers often have wires and moving, delicate parts that can be damaged if kids aren't careful.
While we believe that teenagers are probably familiar with similarly delicate and complex technologies and are probably ok with minimal supervision, with younger kids we recommend proper supervision and emphasizing the idea that, while it can make toys, a 3D printer is not a toy itself and needs to be treated with care and respect.
Much like any printer really.
FAQ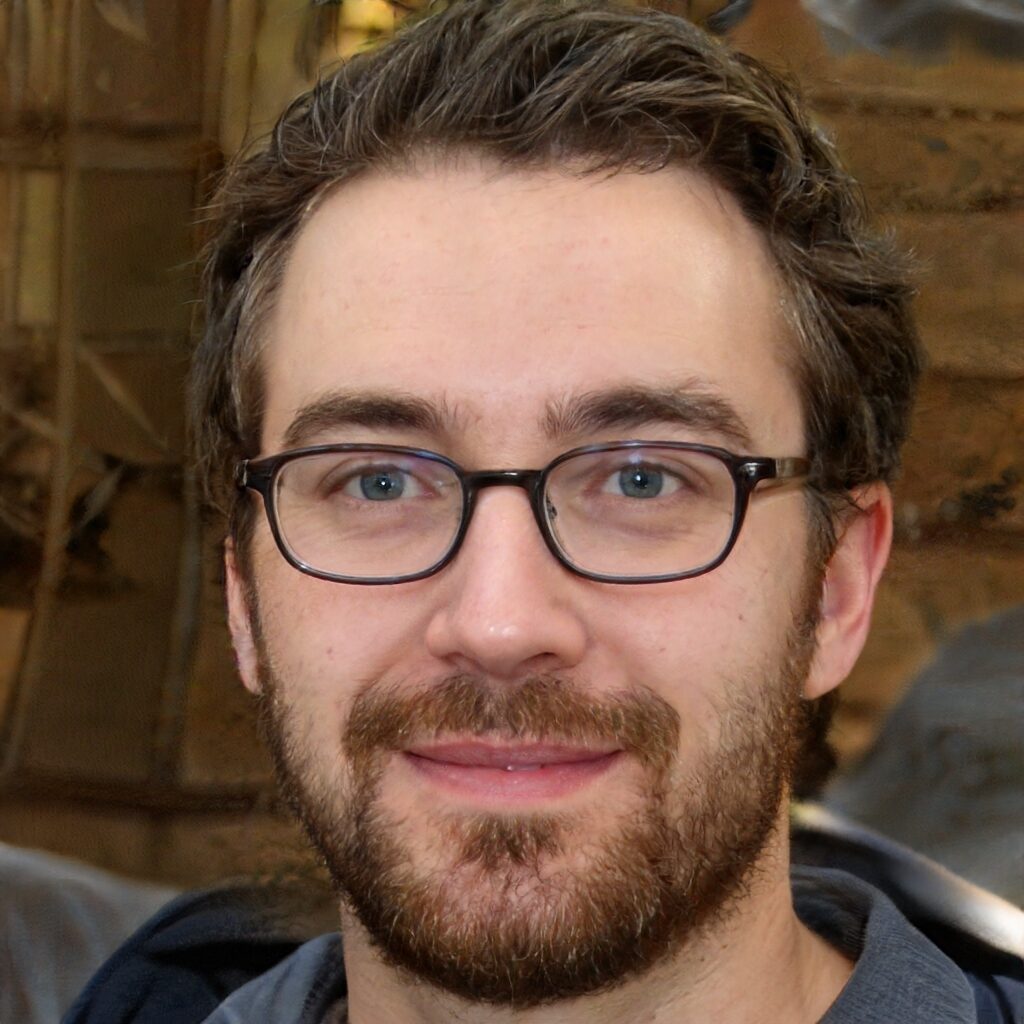 About the Author
David Belenky is a freelance writer, former science and math tutor and a tech enthusiast. When he's not writing about educational tech, he likes to chill out with his family and dog at home.