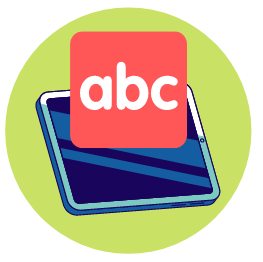 With its phenomenon-based integrative learning, colorful and illustrated texts, fun videos and interactive digital resources and very practical, relevant hands-on lab work and projects, Elevate Science can be a very interesting and affordable way to explore the world of science and its applications in a way students will understand and enjoy.
What Is Elevate Science
Savvas' Elevate Science is a complete, secular NGSS-aligned science curriculum aimed at elementary students.
Blending digital and textbook learning, the program takes a more integrative, phenomenon-based approach to science and teaches using a combination of textbook readings, audio and video media, games, activities, lab exercises, assessments and more.
What Ages or Grades is Elevate Science Intended For?
Elevate Science is aimed at students in kindergarten through elementary school, K-8.
Its series is divided accordingly and, as can be seen below, the books tend to blend subjects together as broader topics rather than studying them as isolated subjects, which is somewhat different than other science curricula and something we'll discuss a little later.
| | |
| --- | --- |
| Grade | Examples of Topics Covered |
| Kindergarten | Living things vs nonliving things, the environment, push/pull mechanics, sunlight, matter, the weather |
| Grade 1 | Sound, light, earth and sky, seasons and weather, parents, offspring and living things |
| Grade 2 | Matter, change, water and land, geophysical processes, habitats, ecosystems, plants, and animals |
| Grade 3 | Electricity and magnetism, motion, force, climate and the environment, adaptation, life cycles, heritable traits, fossil evidence of life |
| Grade 4 | Energy, motion, uses of energy, waves, geological features, the history of the planet, geological structures and functions |
| Grade 5 | Earth's biosystem, water system, man-made changes to the environment and their impact, space and the solar system, matter and transformations |
| Grade 6 | States of matter, energy, weather and atmosphere, minerals, the geosphere |
| Grade 7 | The cell, the human body, reproduction, ecosystems and their resources, human impacts on the ecosystem |
| Grade 8 | The periodic table, chemical reactions, force and motion, genetics, evolution, history of the planet, the ocean and atmosphere |
While the program is divided up according to grade level, it is sold as a homeschool science program and its material can be used by students outside of the recommended grade level, such as by precocious learners and those who are a bit behind in science.
This is helped out by the fact that the program includes a variety of teaching tips and materials for differentiation, as well as ample multimedia files to help explain concepts in an engaging and more understandable manner.
One thing that sticks out is the program's use of differentiated readers at each level.
For each topic, parents can select relevant science books written below, at or above grade level reading, which can make things a lot easier for students who fall outside of a typical grade progression.
Those who are behind in science but otherwise at grade level in terms of reading can take on books with a more appropriate lexile score, while precocious science learners who are perhaps average at reading can study more advanced concepts using readers that are at or below their intended grade level.
Parents should keep in mind, however, that each level of Elevate Science is NGSS-standards aligned and each book rather conspicuously mentions its intended grade level on the cover and at various points inside.
This can make things a little more embarrassing for students who are a bit behind and are working from a lower grade level.
What's Required To Teach Elevate Science at Home
Elevate Science is a blended curriculum in that it includes both paper-based and digital components.
For homeschool use, the program contains two main items – a physical student textbook (the Student Edition Worktext) and 12-months access to a variety of digital course materials on Savvas' learning platform, Savvas Realize, for both parents and students.
Elevate Science Student Edition Worktext
A student worktext comes with each level of Elevate science and is where students will spend a good most of their time.
These Student Editions generally serve as the core of the program for the student, linking the course readings, online content, written exercises, lab assignments and other activities the course has to offer.
These books are full color, softcover consumables that have a decent amount of space for students to input their answers, frequently inside dedicated boxes that are sprinkled around each chapter.
The worktexts are also highly illustrated and extremely interesting to look at, particularly when compared to a typical homeschool science textbook.
Pages are filled with photos and illustrations, charts, diagrams and even multicolored information boxes that really seem to pop out from the main text and serve to break up the readings, making the books seem a lot less text heavy and intimidating for students.
The worktexts are also quite well-organized and sync with the distributed digital resources Elevate Science has to offer pretty well, with dedicated boxes and icons that periodically direct students to the appropriate videos, labs, readings, activities or exercises and give them straightforward instructions on what to do next.
Written to the student, the worktexts maintain a fairly formal but still approachable tone, typically avoiding the use of overly long or unnecessarily complex vocabulary and explanations.
While the texts perhaps don't have quite the personable, story-like charm of Noeo or REAL Science Odyssey, they are enjoyable and easy enough to read, feeling somewhat similar to an Usborne or DK Science reference guide in tone, and can be helpful for students who are a little intimidated by STEM.
At the same time, however, we feel that the books keep the quality of science learning quite high.
Although more approachably written than a typical textbook, Elevate Science treats the science very professionally in our opinion, teaching students proper science vocabulary and concepts, strengthening connections to math, technology and engineering, and never skimming over or dumbing down the material, something we always appreciate when it comes to curricula aimed at younger students.
Key Elevate Science Digital Resources
Aside from the physical textbook, Elevate Science comes with a wide variety of digital resources hosted on the Savvas Realize learning platform, and these are accessible on the web or in app form.
These include:
Student Edition etexts
Teacher's Edition
Leveled Readers
Assessments
Videos
Labs
Games
Lesson plans and activities for littleBits modular circuits/electronics kits and maker crates
And more
For the purposes of this review, at least, we'll look at a few of the more critical teaching resources homeschoolers might be interested in, particularly the student eText, the Teacher's Edition, leveled readers and the videos.
Student Edition eText
In addition to their physical worktext, each student in Elevate Science also has access to a digital copy of the student workbook.
These are essentially identical versions of the student texts, but instead of having boxes in each lesson referring students to various online teaching resources, these are embedded directly into the file and are thus more interactive.
Similarly, rather than being limited to the physical edition's whitespace, students can type answers into dedicated notebook/textboxes that pop up when certain items are clicked.

One thing that is kind of interesting is that the student eText (and Elevate in general) can be used offline, allowing students to work without an internet connection and then syncing up the next time their device connects to the net.
This can be a great feature for homeschoolers who don't really want to leave students alone with an active internet connection.
The eTexts also have a number of digital tools that can be highly convenient for students, such as the ability to highlight and copy text, the ability to set bookmarks, access to a digital glossary and even a read aloud function that can make learning more accessible to those with reading difficulties.
On the downside, of course, using the eTexts in place of a physical text does increase screen time dramatically, something that is a concern for many homeschooling parents, as students read, write and generally go through lessons on their device rather than simply periodically going online to access digital tools and resources.
Teacher Text
The Teacher Text is the teacher's manual for Elevate Science and it is accessible in digital format on Realize as either an eText or in app form.
As can be expected, it contains everything parents need to guide students through their lessons, such as an explanation of the Elevate learning model, objectives, topic overviews, lesson plans, materials lists for labs, suggested exercises, an overview and explanation of the various online resources, teaching tips, ideas for differentiation, literature connection ideas, definitions for vocabulary terms and even guided questions for discussion.
By and large, the teacher's text is full color and looks a lot like a digital copy of a standard teacher's manual.
Everything is pretty logically laid out, with the page more or less centered around a reproduction of the student worktext and background information, teaching information, suggestions and resources in the margins.
It is online only, which is a bit unusual in the homeschool world and is something that parents will probably need some time adjusting to, and it is written to a classroom setting.
Like the student edition this can irritate some homeschooling parents and certain sections or supplementary teacher-led exercises may be designed for classrooms with multiple students and hence be a little less relevant to those in a family-based homeschool setting.
Video instruction
At times during lessons students and parents can access a variety of topically-related videos that can help students dive more deeply into concepts in a little more of a multisensory and engaging manner.
The videos are hosted by a cast of live actors who help introduce and explore ideas with the help of animated charts, pictures, animations, on location recordings and even a dose of humor here and there.
Occasionally, videos are used to lead students through a more complex and potentially dangerous lab experiment that they would otherwise likely not be able to do at home, which is a pretty nice and useful touch.
Once started, these videos play in a little browser window and are usually pretty short, typically lasting only a few minutes, so students aren't too likely to zone out as they play.
They are quite to the point and pretty informative, however, and can even be fairly entertaining at times, making them a nice break from the lesson's text.
Leveled Readers
Included with a digital subscription to Elevate is access to a variety of leveled readers that add something of a literature-based approach to this science curriculum, which might be interesting to many homeschoolers.
The books open in a little reading program built into Realize and can be flipped through, much like the student eText.
They are illustrated, fairly colorful, not all that text heavy and directly link to and provide extra information about a particular topic.
In our opinion, they feel a little like a short Usborne or DK reference guide.
Interestingly, there are 3 readers offered per topic, each written at a different reading level and complexity.
There are, for example, readers written below grade level (often starting with "Learn About…."), at grade level and above grade level (usually starting with ""All About").
By doing so, Elevate Science actually becomes a far more accessible science program, as students aren't as limited by their reading skill in English in order to study science, which is pretty cool.
Interestingly, there are also specific STEM engineering readers that parents can include at each level, which tend to focus more on the practical applications of a topic or on how a particular topic fits into the world of technology.
For parents, Elevate Science provides complete lesson plans that both summarize the books, highlight key vocabulary and main ideas, offer tips for troubleshooting or differentiating learning, offer some ideas for discussion and even present some enriching exercises that parents can try out, all of which can be pretty helpful.
Approach to Teaching Science
Blended / Digital Science Curriculum
Unlike most homeschool curricula, Elevate science is largely a digital science program with some optional elements of a pen-and-paper course thrown in.
Although homeschool kits do come with a physical copy of the Student Edition, much of the program's resources, including the teacher's manual and readers, are located online.
As mentioned, students have the option of reading through their student worktexts, which introduce and explain the topics, but are periodically directed to various online videos, labs, experiments, interactive exercises and quizzes.
As they do so, their parents will likely work with the online-based Teacher's Edition, where they help guide students through readings, offer tips, exercises and direct them to different activities if necessary.
Alternately, students can choose to study completely online, using the student eText.
This close integration of digital resources can have its advantages and disadvantages.
Through its Realize system, Savvas is able to provide students and parents with a lot of high quality and engaging digital resources for teaching, such as video games, interactive app-like exercises and demonstrations, high quality videos, virtual labs, highlighting and annotation tools, progress tracking and much more.
Not only can these resources help keep students interested in what they're studying, they can also make learning far more convenient, allowing students to truly study from anywhere and preventing parents from having to keep track of and store a lot of science-related materials, such as lab books, teachers manuals, home lab equipment, extra literature and so on.
Interestingly, as we've mentioned, Savvas has addressed the issue of parents needing to leave their students with internet connected devices by allowing Realize to be used offline, which is helpful.
On the downside, however, the greater use of digital tools means, of course, that students will spend a greater amount of time in front of a screen, which some parents may object to.
The use of eTexts, videos and apps also means that students and parents will have to click around Realize to access different materials, rather than simply flipping from text to workbook and back, which can take a little getting used to for some.
Student-Led, Phenomenon-Based Learning
Elevate Science lessons are based around what is known as phenomenon-based learning.
In other words, rather than simply diving into a lecture about some subject, each topic "hooks" a student into the science with a question, story or complex problem (building a pinball machine, for example) and provides students with certain questions that they answer by studying and gathering different ideas and concepts from various disciplines of science and engineering, an inquiry-based process that Elevate refers to as a Quest.
Through these Quests, rather than study subjects like Earth Science, Physics or Life Science in isolation, students study broader topics, such as "Motion and Force" or "Body Organization" learning and drawing from several disciplines in order to solve the problem.
This approach can be said to make Elevate Science more of an integrated or holistic curriculum that is centered more on real life, relatable applications of science.
It also makes learning more student-centric, with students taking an active role in their own education and being given more freedom to hypothesize, explore and experiment compared to a more traditional, top-down parent-led program.
Finally, this phenomenon-based approach can also be a great way to help students hone their inductive and deductive logic, allowing them a greater opportunity to use their critical thinking skills to observe patterns, make predictions and formulate/test hypothesis in order to come to a solution, i.e. to do science rather than just read about it.
As something of a drawback to this method, however, although Elevate worktexts do a pretty good job at guiding students through the process with leading questions, info boxes and Quest Check Ins, the process can at times feel a bit chaotic to some students, particularly those used to more teacher-led programs.
Lab Demonstrations and Experiments
As a science program, it should perhaps come as no surprise that Elevate Science contains a fair amount of lab work to help get students more active in their explorations.
In fact, Elevate contains several types of hands-on lab experiments, activities and demonstrations that students and parents will encounter throughout its lessons.
These generally follow a common scientific format whereby a student is with some essential background information, they then use common household goods to set up an experiment or demonstration, examine their results and formulate an argument or hypothesis for what happened.
uConnect – usually introduced at the beginning of a topic, these are used to introduce topics, establish certain foundational ideas, vocabulary and concepts before starting the lessons, as well as generate some questions in the mind of the student.
uInvestigate – these usually pop up during lessons and tend to dive deeper into the topic and phenomenon being explored, connecting the ideas they are learning about, highlighting and testing important concepts for the Quest.
uEngineer – these are very practical, hands-on and engineering-oriented labs that pop up from time to time. Typically they discuss some idea or concept in technology or engineering, offer a challenge or problem for students to solve and then have them plan, design and build a solution based on certain criteria and constraints presented at the beginning of the lab.
They are then often asked to come up with ways they could possibly refine their work before discussing their design process.
uDemonstrate – these labs usually allow a student to apply what they've learned to a new context, and are usually open-ended and allow students to state a claim, come up with a plan to test it, analyze their results to establish any evidence for their claim, and then discuss it, explaining their reasoning as they do so.
Quest Check Ins – keeping students connected to the main Quest that threads through each topic, Quest Check Ins are small experiments that directly relate to the bigger Quest problem and help connect a lesson's subject to the main topic.
At the end of a topic, students then put the findings of the Quest Check Ins together as part of a Quest Findings, reflecting on what they've done and the findings they've come up with.
As with other homeschool science programs, these labs use fairly common household materials as a base (rubber bands, cards, strings, scales, tape measures, rulers, etc), so they shouldn't be too hard (or expensive) to source materials for.
That said, given the fact that there is a lot of hands-on work with Elevate Science, it does mean that parents might need to read ahead before starting a course and that there might be quite a bit of shopping to do.
In addition to the physical, hands-on labs mentioned above, Elevate Science also offers students the chance to hone their science skills digitally in a variety of virtual labs.
These labs are hosted on the Realize platform and offer students the chance to work with simulated lab tools and conduct experiments in an app/video game-like environment.
While perhaps not quite as thrilling as a real life physical lab, these virtual labs allow students to engage in a wider array of sometimes sophisticated experiments at home without worrying about danger, feasibility or needing to buy expensive or hard to find equipment.
As part of a project on constructing a weather proof building, students can, for example, launch virtual projectiles at varying speed directly at virtual walls made of different materials and thicknesses to see what happens and to record their results.
Such an experiment can be a much more interesting and understandable way of exploring concepts such as force, velocity, weather patterns and the properties of materials and is something that they (probably) wouldn't be able to do in real life.
While we are a big fan of getting kids hands on when it comes to science, particularly with the types of fun experiments found in Elevate, having labs and short write ups in pretty much every lesson can be a lot of work for some homeschools to set up and get through, which is something for busier parents and students to consider.
Assessments
Finally, Elevate Science is a big believer in assessment and progress tracking.
There are quite a few ways and points at which the program checks and assesses student learning throughout each book.
For example, there are readiness tests at the start of the program and topic,various quizzes located throughout the lessons, various focused questions for students to answer, checkpoint questions, post-lesson assessments, summary exercises, final exams and more.
At the same time, as with any modern online learning platform, the Realize system can track student performance and progress as they go along.
As this is a student-led, phenomenon-based curriculum where students do a good deal of the legwork with various labs and projects, these assessments and checks can help ensure that students are studying and remembering what they need to, that they are learning the required concepts and that no skill or knowledge gaps are developing.
That said, as these assessments are fairly frequent, they can make things a little more stressful for quiz-shy students and may not be to every homeschool's taste.
How It Works
As we've mentioned, Elevate Science books are interdisciplinary.
Unlike some other homeschool science programs out there, there are no individual Earth science, physical science or life science courses to choose from.
Instead, these subjects are all included in each book and are studied together in the context of exploring a topic in science and/or solving a particular problem.
Elevate Science is student-led, so during lessons students typically work out of their worktext, which guide them through lessons and periodically direct them to the Savvas Realize website to access digital resources and materials.
Parents, in the meantime, step back into more of an oversight role, gently guiding and overseeing learning and administering assessments and tasks using the Teacher's Edition eText or from their dashboard.
For younger students, parents will obviously have to take a more direct role in helping students read and understand things, but by and large Elevate does provide older students with a good deal of self-directed learning opportunities, which can be helpful.
In terms of structure, rather than chapters the books are divided up into different topics, with each topic being further divided into several lessons that are connected by an underlying question and Quest.
For example, a topic such as Population, Community and Ecosystems might be divided up into four lessons that students go through sequentially:
Interactions in Ecosystems
Dynamic and resilient ecosystems
Biodiversity
Ecosystem services
Each topic begins with an essential question that frames its constituent lessons and gets students to think about and offer their thoughts on a particular area or concept in science.
The program then has what it calls a Quest Kickoff, where students are presented with a real life task or problem to investigate over the course of subsequent lessons.
For instance, they may be asked to plan and design a cell model for a museum exhibit or be asked to help design a pinball table.
These Quest Kickoffs may also include a video or other media resource that students can look at to help get a better understanding of the goal and its relative importance.
Following the Kickoff, the program dives into its lessons.
Lessons typically begin by introducing a concept in science, providing students with essential information as well as outlining and/or highlighting key vocabulary terms, guided readings, a video lab experiment or even math concepts that students will need to develop a better understanding of things.
At times, students will be asked to fill out some written work as they go, such as a short answer-based reading check, which tests if a student has actually absorbed and understood what they've just learned, or a literary connection, which links a reading to the main ideas in a lesson.
As they go along, students will encounter little floating boxes and icons at the margins of the page that direct them to various online videos, interactive app-like science exercises and demonstrations (called interactivities), and even games that can help deepen the learning of a particular concept.
Most lessons will also have some kind of hands-on lab.
As mentioned in the section previous, depending on the lesson these might be a uConnect, uInvestigate, uEngineer It, uDemonstrate or a virtual lab.
Typically a lesson will also have a Quest Check In, an experiential component that connects concepts students are learning back to the main topic's Quest.
At the end of each lesson, students often have a lesson check, which is a series of short questions that assesses a student's understanding of what they've just learned.
Similarly, at the end of each topic there is a topic test where students are cumulatively assessed on each of the lessons' teachings, and there is, of course, a more comprehensive final exam at the end of the book that parents can administer.
Our Thoughts
Although perhaps a little more distributed than most homeschooling parents might be used to, we feel Elevate Science is actually a pretty straightforward science curriculum that's actually quite interesting.
Its approach to science is very integrative and holistic, which is a little unusual in that science subjects aren't seen as distinct silos to be studied but rather as disciplines that come together to create or influence certain phenomena.
This approach can be seen as a far more realistic and authentic exploration of science, objects, problems and occurrences in the real world tend to be complex and are rarely solely limited to a single scientific discipline.
Yet, at the same time, the program manages to provide a thorough and solid exploration of its disciplines, with standards-aligned lessons that explain concepts in detail, teach students proper scientific terminology and even have them practice related math concepts.
Much like Savvas' popular interactive social studies program, Elevate's phenomenon-based learning model can also make learning a lot more relevant to students, in our opinion.
By allowing students to study scientific concepts in the context of pursuing the answer to a particular problem students can more easily understand the importance and usefulness of what they are learning in real life situations, something that many more traditional elementary science programs often struggle with.
We also found the Elevate Science lessons themselves to be extremely engaging and highly interactive.
The books themselves are fun and entertaining to look at, breaking up blocks of text with boxes, graphics, videos and illustrations, while the games, interactivities and labs get students "doing" science far more often than most other programs we've seen.
We liked the integration of the various leveled readers into lessons, as well.
Although the titles aren't exactly living books, they are fun to read and look at and sync up well with lessons, providing a little more in-depth learning that we think fans of literature-based approaches will appreciate.
On the downside, it is important to note that there are a lot of learning components in the Elevate Science program.
While these are largely hosted on the Realize learning system, it can mean that parents and students will have to hunt around at times to find things and that parents will have to make sure that their students don't get distracted.
In a similar vein, the amount of exercises, labs, virtual labs, readings, videos, interactivities and assessments in each topic can be a lot for some homeschools to get through and deal with, and it can even be a little overwhelming for some students.
As a result, parents may need to sit and really plan out how they would best like to use this program and fit it around their needs, schedules and preferences.
How Easy Is Elevate Science To Teach?
By and large, Elevate Science is fairly easy to use and teach science with.
Its Teacher and Student Editions are pretty intuitive and very well-designed, capable of guiding students through lessons without much of an issue and providing parents with proper guidance, instructions, teaching tips, science information and even questions for further discussion.
Although the program includes both physical and digital materials, it provides clear and understandable directions on how and when to integrate online content throughout each lesson, so there's very little that will cause parents or students to get lost.
That said, although it is easy to use, we wouldn't necessarily say that Elevate Science is a truly open and go program, at least not for the average homeschool.
While its true that parents won't really have to do a lot of prep or need any real background in teaching or science, as we've said there are a lot of components to the program including:
Video lessons
Hands-on and virtual labs
Interactivities
Games
Leveled readings
Engineering exercises and projects
Quizzes, tests, exams and other assessments
As a result, it can be a lot for some students to go through and not all parts of the program will necessarily mesh with different homeschool philosophies and preferences.
As a result, in addition to learning how to navigate all these components, parents may need to spend some time deciding what they want to keep and what they don't.
Is Elevate Science A Secular Homeschool Science Program?
Yes, Elevate Science is a completely secular homeschool science curriculum.
It makes no mention of religious concepts, God or the bible, and teaches topics such as evolution, the geological age of the Earth, the Big Bang and so on.
As such, it can be an appropriate option for strictly secular homeschools, although it may be less suitable for those interested in neutral or faith-based science curricula.
Pros and Cons
Pros
Highly affordable
Compared with typical homeschool science curricula Elevate Science isn't all that expensive.
With a full year's learning coming in at well under $100, and including a wide variety of labs, games, videos, digital books and more, it offers a lot of value for money and should fit easily into most homeschool budgets.
Holistic, integrative science approach
Unlike most other science programs, Elevate Science takes a more holistic and integrative approach to science disciplines, allowing students to study concepts from different fields of science with the aim of solving a problem or issue, rather than studying them in isolation.
Very relevant examination of science
By using science to directly solve or explore real life problems and phenomena, rather than simply studying them as theory, Elevate Science can make STEM learning seem more immediately relevant and useful for students.
Extremely engaging and interactive
With videos, games, pictures, interactivities and more in each lesson, Elevate Science goes far beyond typical textbook learning and can provide students with a lot of activities to keep them engaged and interested in their studies.
Further, with a variety of hands-on and virtual labs, students will have ample opportunity to try out and get active with the science they learn.
Thorough science learning
Although approachably written and designed, Elevate Science teaches its science thoroughly, getting students to learn the proper vocabulary, explore concepts in depth, hone their reasoning skills, defend their arguments and even practice relevant math concepts.
Multisensory
Elevate Science includes a variety of videos, games, written work, readings and hands-on activities, all of which make it a very multisensory science program and one that can suit a wider variety of student learning styles .
Student-centered learning
Elevate Science is centered around getting students to solve problems by researching key scientific concepts and answering critical questions through experimentation.
As a result, it is far less of a top-down exploration of science, allowing students to be more active and engaged participants in their own learning.
Offline capable
Although it is largely a digital program, Savvas Realize and Elevate Science can be used offline by students, meaning parents don't have to leave students alone with an active internet connection if they don't feel comfortable with the idea.
Cons
Written for schools
Although it is sold to homeschools as a science curriculum, many of Elevate Science's materials are largely written for a classroom setting and may contain references and instructions that aren't quite as relevant to homeschooling families.
Includes a lot of components and assessments
Elevate Science offers a lot of digital resources and assessments, which can at times be a little intimidating for students (or at the least time consuming) and may require parents to decide which are most appropriate for their needs.
Involves a good deal of screen time
As many of the components to Elevate Science are located online, studying the curriculum can involve quite a bit of time working on a digital device and staring at a screen, which some parents may have an issue with.
Who is Elevate Science Ideal For
Those looking for a secular, standards-aligned homeschool science curricula
Elevate Science is a completely secular, NGSS-standards aligned K-8 homeschool science program that can be a good fit for homeschools that are interested in such a program for their students.
Parents interested in a very hands-on and interactive science program
Homeschools that can't stand lecture-based or passive learning will have a lot to like with Elevate Science, as it contains a lot of hands-on lab work, projects, games, interactive exercises and more.
Fans of project-based or inquiry-based learning
Elevate Science's phenomenon-based learning has students learn scientific concepts in the context of actually solving a real-world problem and by engaging in a variety of labs and activities, something that fans of project- and inquiry-based learning will appreciate.
Parents who want a more student-centered curriculum
Elevate Science encourages students to take a more active role in their learning, having them go out and solve problems in science and engineering while often putting forth, testing and defending their own ideas and arguments.
Parents, in the meantime, act as more facilitators or guides and, as a result, the program can be a good option for homeschools who prefer more student-centered learning.
Homeschools who favor multisensory lessons
Elevate Science is a very multisensory science program whose lessons include reading, writing, video learning and hands-on work, meaning it has a little something for every type of learning style.
Homeschools on a budget
At far less than $100 per year, Elevate Science is quite affordable, especially given the amount of digital resources that it provides both students and parents.
Who Is It Not Ideal For?
Parents concerned about screen time
As it is largely a digital program, students will spend a good amount of time looking at a screen and interacting with digital tools.
As a result, it may not be ideal for those looking to limit or reduce screen time.
Fans of teacher-led or top-down instruction
While some homeschools enjoy a student-led learning process, others may prefer a more traditional teaching method with parents directly teaching students.
Those who prefer a more straightforward, textbook approach to learning
While student students may enjoy learning about different scientific concepts in order to solve different problems or explore different phenomena, there are those who prefer a more direct, tell-me-the-answer-already approach to science learning.
Price
Note: All prices in USD, all prices correct as of writing.
As we've mentioned, each grade in Elevate Science includes a physical student worktext and a 12-month subscription to the online program hosted on the Savvas Realize learning platform.
As a mostly digital program, the program's pricing is pretty simple for homeschooling families.
Each grade of the program costs around $68 or so.
That said, parents should always make sure to check for the latest pricing and for any discounts or offers that may apply.
Or
Or
Is It Worth The Price
In our opinion, Elevate Science is both an affordable secular science program and one that can provide a lot of value to the right homeschooling families.
The program provides students with a thorough but integrated study of science that gets them applying STEM concepts to real life problems, thereby making what they are learning far more relevant and readily understandable than a typical textbook-based curriculum.
At the same time, the program is also highly engaging and interactive, with books, videos, activities and games that students can read, watch and play to make the study of science a little more interesting.
It also gets students "doing" science more frequently than many other programs we've seen, with ample opportunity for students to see how scientific concepts can be applied to solve problems through a great number of hands-on and virtual labs scattered throughout the lessons.
Finally, Elevate Science is also an extremely student-centric curriculum that allows students to take the lead in researching solutions to real world problems, which encourages them to apply their critical thinking and logic skills in a more active way and turns them from passive to active participants in their own learning.
Bottom Line
Contrary to what some students may feel, the study of science doesn't have to be a dry recitation of random facts and formulas.
With its phenomenon-based integrative learning, colorful and illustrated texts, fun videos and interactive digital resources and very practical, relevant hands-on lab work and projects, Elevate Science can be a very interesting and affordable way to explore the world of science and its applications in a way students will understand and enjoy.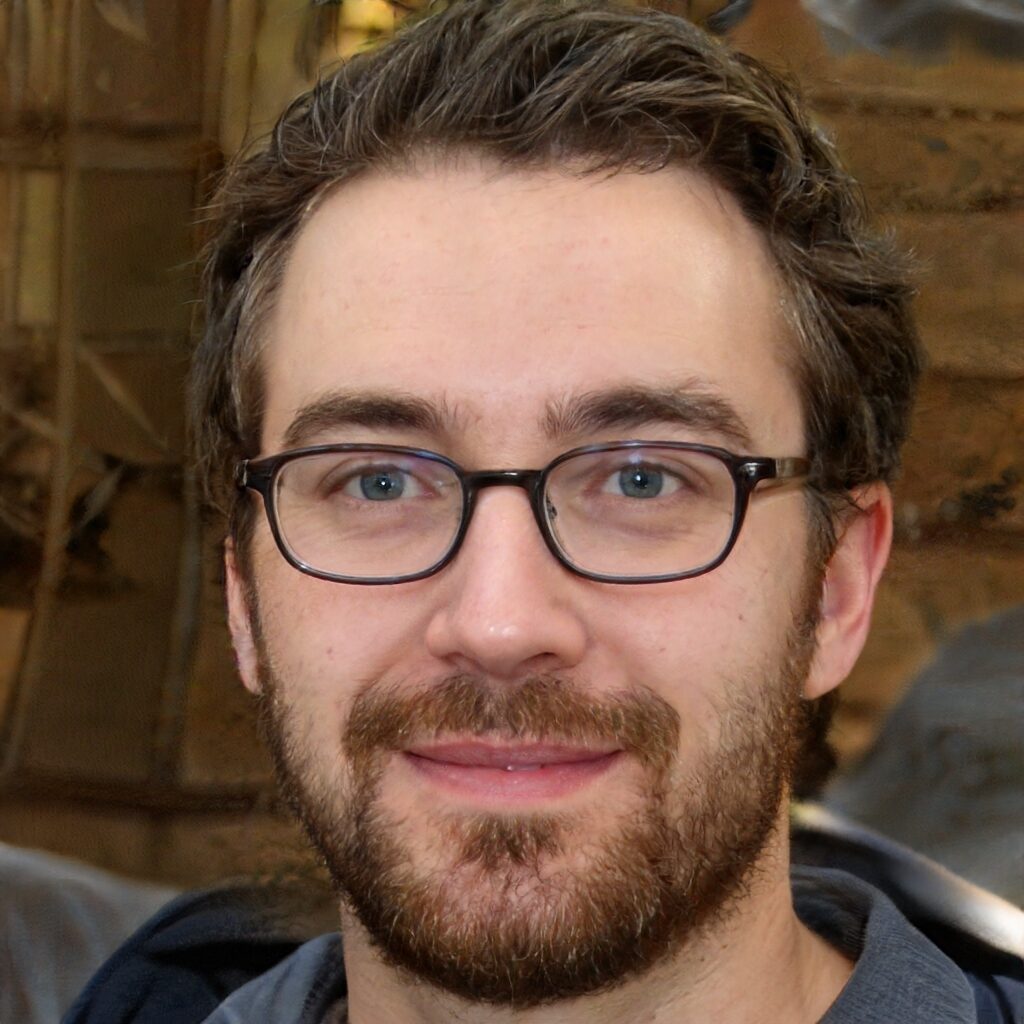 About the Author
David Belenky is a freelance writer, former science and math tutor and a tech enthusiast. When he's not writing about educational tech, he likes to chill out with his family and dog at home.