Online piano apps can be a great way for anyone to get started learning the piano.
While not a substitute for a teacher, these apps can be great at helping students become familiar with a keyboard, learn to read music, get started playing your favorite songs and even as a supplement to formal music lessons.
If you're the parent of a child, they can also be an excellent way to explore the world of piano playing, before committing to a more serious investment in time, effort and money.
Flowkey and Playground Sessions are two very popular and very high quality piano learning apps whose clear lessons and modern interfaces have allowed people of all ages and across the world get started learning to tickle the ivories.
If you're interested in starting your musical journey with one of these two piano learning apps but can't make up your mind, then read on as we look at their similarities and differences and help you decide which might be right for you.
Essential Background: flowkey and Playground Sessions
About flowkey
Founded in 2015, flowkey is an online piano learning app that has become quite popular in recent years and has helped a wide variety of people get started learning to play piano.
Available on PCs and mobile devices, flowkey teaches its students the essentials of piano through a combination of short video demonstrations and a split-screen interactive learning environment that contains a recorded demonstration and scrolling sheet music.

With these digital tools, students can either hook up a midi-keyboard and play along or have their device's microphone detect notes coming from an acoustic piano.
As the student plays, the app detects and highlights correct and incorrect notes played, relaying the information back to the student for further improvement.
In addition to the more formal courses, and to encourage students to keep learning and practicing, flowkey offers students access to an expansive library of songs and music that they can freely choose to access and learn in the app's learning environment.
This library contains over 1500 different songs across a variety of genres, including classical, contemporary and pop hits, which ensures that most students will find something to get excited about playing.
For more information, read our in-depth review of flowkey
About Playground Sessions
Co-founded by Quincy Jones in 2010 and with instructional videos from well-known musicians such as David Sides and Harry Connick Jr., Playground Sessions is a popular online piano learning app that has helped thousands of students get started on the piano.
Like flowkey, Playground Sessions teaches through a combination of video and interactive lessons, with students hooking up a midi-keyboard and learning to play along with songs and on-screen sheet music.
To do so, Playground Sessions uses a learning environment that contains a number of useful digital features, such as a metronome, printing capability and the ability to slow down, speed up and record music.
Similar to flowkey, students can choose from a rather extensive catalogue of songs in the app's music library that they can then access inside the learning environment in order to learn to play them.
Students are given a certain amount of credits each month that they can redeem for new songs. Songs can also be individually purchased for $1.99 on an as needed basis.
Playground Sessions also contains some gamified elements to keep things interesting, such as highlighting correct and incorrect notes in real time, as well as a tracking element that rewards students with points for correctly played notes with credits they can redeem for unlockable content and new songs.
For more information, read our in-depth review of Playground Sessions
Price
Note: Prices correct as of writing, all prices are in USD
| | | |
| --- | --- | --- |
| | Flowkey | Piano Sessions |
| Monthly | $19.99 | $17.99 |
| Yearly | $119.88 | $119.88 |
| Lifetime | $329.99 | $349.99 |
| Free Trial | Yes | Yes |
As can be seen in the chart above, both flowkey and Playground Sessions are quite similarly and competitively priced.
Both programs are subscription based, with flowkey being a little more expensive per month and a little less expensive for a lifetime plan at a regular price (exact prices can change depending on discounts and specials).
That said, with flowkey the subscription price includes access to all playable songs in the library.
In contrast, while Playground Sessions includes access to certain songs in their beginners course, their song library uses a credit system where users buy songs that they might want to learn.
To be fair, Playground Sessions doesn't make it all that difficult or expensive (songs cost only $1.99 each or so and are printable), and plans do include a certain amount of song credits per month (5 or so for monthly/annual memberships).
But because flowkey provides all access to its song library it does something of a better value from a pricing perspective in our opinion.
Bottom Line on Pricing:
Both flowkey and Playground Sessions are subscription-based apps that are very similarly priced, with periodic discounts and specials evening out any real differences between them over time.
That said, because flowkey includes all access to the songs in its library, we think it provides slightly better value for money in terms of price.
Winner: flowkey
What They Teach
When it comes to learning piano, it's true that neither course will turn a student into a concert pianist or professional musician. On the other hand, both courses can serve as a fine introduction to the piano as an instrument and can get students reading sheet music and playing songs fairly quickly and easily.
By and large Playground Sessions takes a more sequential approach to teaching piano- listing skills in order of complexity and development from beginner to advanced.
Each level of piano playing is made up of a variety of concepts, which are each then broken down into a number of shorter, more focused lessons.
There are over 160 lessons, as well as a variety of supplementary and more advanced courses that can be unlocked with points earned by skill progression during practice and lessons.
Some Playground Session Lessons
| | | |
| --- | --- | --- |
| Beginner | Intermediate | Advanced |
| Piano technique/keyboard skills | 8th notes | 16th notes |
| Rhythm | Chord progressions | Tied 16ths |
| Tempo | Melody and triads | Note groupings |
| Musical Notation | Broken chords | 2 & 3 voices, rhythms |
| Steps and Scales | Pedaling | Dominant 7 |
| Hand position and playing | Triplets | |
| Key signatures | Intervals in Triad Inversions | |
| | Syncopation | |
| | Chord voicing and figuration | |
| | Transposition | |
flowkey also takes a sequential approach to lessons, but in contrast to Playground Sessions they are grouped around various skills and piano concepts, rather than a simpler Beginner, Intermediate and Advanced format, which can encourage a free exploration of piano as well as a sequential learning approach.
Overall, at just over 60 lessons flowkey has fewer dedicated lessons than Playground Sessions. That said, it does cover much of the same topics in beginner piano and covers some of the more advanced topics as well.
Some flowkey Lessons
| | | |
| --- | --- | --- |
| Introduction to the Piano | Intermediate Playing | Chords and Scales |
| Sitting Position And Posture | Fingering Techniques | Reading And Playing Chords And Scale Notations |
| Introduction To Right Hand Playing | Sharps | Major Scales |
| Musical Notation | Flats | Minor Scales |
| Playing With The Left Hand | Key Jumps | Chords And Improv |
| Bass Clef Staff | Time Signatures | 4 Chord Songs |
| Note Values | Naturals | Chord Progressions |
| Rhythm And Tempo | | Major Chord Structure |
| Treble Clef | | Major Third |
| Playing With Both Hands | | Major Fifth |
| Hand Independence | | Chord Inversions |
| 8th Notes | | |
| Half/Whole Rests | | |
| Dotted Notes, Dotted Quarter Notes | | |
| Chords | | |
| Combining Notes And Ties | | |
| Pickup Bars | | |
Compared to Playground Sessions, the overall goal of flowkey, however, seems to be to get students started with piano as quickly and efficiently as possible and then to allow them to hone their skills and develop a broader piano repertoire with higher-interest songs they can freely browse in the more extensive library.
Bottom Line on Piano Lessons:
Overall, although they have slightly different course formats both flowkey and Playground Sessions teach the essentials of piano and will get beginners to a point where they can start honing their skills by playing songs, as well as to the point where they should know if more in-depth and expensive music lessons might be a worthwhile investment.
Winner: Tie
How They Teach
In general, both flowkey and Playground Sessions tend to do a good job at setting up their lessons so as not to be overwhelming for a student new to piano.
Each course is centered around a concept, and each concept is broken down into shorter, sequential lessons that focus on a particular idea or skill, which is generally a far more effective way of teaching as far as skill development and retention than a single longer lesson that touches on multiple ideas at once.
Generally speaking, lessons in both programs' courses tend to follow a particular pattern.
Introducing main concepts with a video demonstration of some kind, students mostly learn via some interactive lessons in a split screen learning environment with their keyboard and generally end each lesson with some kind of practice.
In terms of instruction, the videos provided by each app are a bit different, however.
Playground Sessions tends to use slightly longer video demonstrations that are hosted by accomplished and well known musicians, such as David Sides and even Grammy award-winner Harry Connick Jr.
They tend to be a little longer, often supplementing explanations with anecdotes and props to keep things more interesting and to demonstrate concepts.
In contrast, flowkey videos are much shorter and to the point.
Explanations are provided by voice over as technical demonstrations are carried out by a company musician on screen.
The videos tend to stay on point, focusing specifically on technique and playing, and there isn't as much patter or color added to it, with the goal really to convey important information and get students to the interactive exercise component.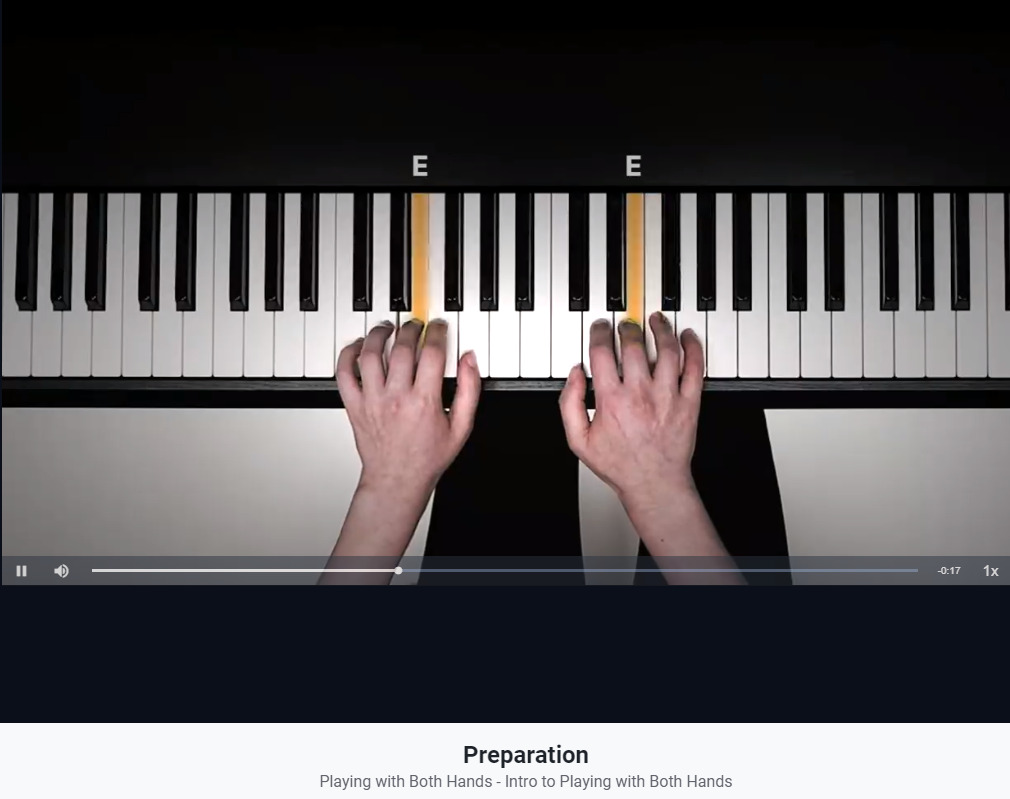 Which is better is really more a matter of taste and preference.
Some users enjoy the longer, professionally hosted and more personable videos of Playground Sessions. Others prefer the efficiency and pace of flowkey, preferring to get the gist of things and start practicing on the keyboard as fast as possible.
One thing that caught our eye with Playground Sessions is that it gamifies learning to a greater extent than flowkey.
While both programs highlight the notes that students play in green (correct) or red (incorrect), with Playground Sessions the program can track a student's playing over time and and report back a score of correct vs incorrect notes, awarding points for correct notes that will unlock more advanced courses, challenges and even free songs.
This can make using the app and practicing the keyboard a little more like a video game, which in turn can make Playground Sessions something of a self-competitive game with rewards for improving on one's own skill.
Bottom Line on Teaching Method:
Both Playground Sessions and flowkey use a similar video demonstration-practice format to teach lessons.
Playground Sessions uses longer videos with a variety of professional and sometimes famous musicians to host their videos and explain concepts, while flowkey has short and to the point videos that move students to the interactive component more quickly.
Playground Sessions does gamify its lessons to a greater extent and, in this way, its teaching style can be seen as a bit more incentivizing to students, using technology and gamification to encourage practice.
Winner: Playground Sessions
Interactive Learning Environment
When it comes to listening to, learning and playing songs and sheet music, flowkey and Playground Sessions (as well as many other online piano learning apps) use a split-screen interactive learning environment.
In essence, they split the student's screen – scrolling sheet music is presented on top and a live representation of the student's keyboard is on the bottom, sometimes accompanied by visual hand demonstrations to show proper technique.
The overall idea is to try and make the process of learning music and reading/following musical notation as easy as possible so that the student can learn by playing along.
In addition, both flowkey and Playground Sessions have a few digital tricks and features to make the process of learning to play songs a little easier, notably the programs highlight pressed keys on screen in green or red, and give students the ability to slow or speed up the track that's being learned.
Overall, Playground Sessions has a bit more of an advanced instruction environment with more usable features and tools than flowkey.
In addition to sheet music and an onscreen keyboard, its learning environment contains:

A digital metronome
In lesson progress charts and tracking
The ability to print the music sheet
The ability to turn in-lesson feedback on/off
The ability to turn markings and notations on and off
The ability to zoom in and out of the musical sheet, to hone in on and practice certain sections of the sheet music
The ability to record
Finer speed control than flowkey
The ability to add in-built midi instruments to practice to make students part of the band
Although not strictly necessary for getting started learning the piano, these features can give students a bit more of a sophisticated learning experience.

Most useful for the beginning student, we think, is the ability to print out music sheets, which allows practice to be taken offline and away from the computer.
With all that said, we do feel, however, that flowkey's more simplified learning environment can be more user friendly for beginning students and those not used to learning digitally.
While it has fewer features, it is easier to navigate and students (particularly kids) won't get as easily distracted by the various buttons on screen.
Flowkey also has a wait mode, which pauses the song at certain intervals to wait for user input before continuing and can be a more effective way of letting users learn at their own pace.
Most useful for beginners, however, is the fact that, in addition to sheet music, flowkey's learning environment provides a top-down demonstration of a musician's hands playing the piece throughout the session.
This can help users keep a better eye on hand positioning, technique and movement.
Users can even interact with this video demonstration to an extent, choosing to see a demonstration played with either hand (or both), which can really help focus on technique in a more granular way.
Bottom Line on Learning Environment:
Although flowkey is more user friendly and easy to use, we feel Playground Sessions' learning environment has a lot more and sophisticated functional options to play around with.
Winner: Playground Sessions
Styles of Music Taught
Both flowkey and playground sessions use a variety of songs to teach students the basics of piano.
Lessons may include classical music, like Beethoven, or classic and modern hits, such as elvis, depending on what they're trying to teach.
Both programs excel at teaching various concepts and skills at the piano while exposing students to a smattering of different styles of music, which can not only help develop a student's skills but also help develop a broader appreciation of music.
Similarly, in addition to the formal lessons, both apps allow users to find and learn various songs and musical pieces that they enjoy or might be interested in using their song library.
Both programs are extremely diverse in this way, including everything from Classical, Rock, Jazz, soundtracks and even video game music.
In that way there is music for users to appreciate and get excited about, which in turn provides more incentive for them to learn piano.
This can be especially true for kids, who may not be as enthusiastic about learning classical pieces or the rock ballads of yesteryear and may prefer their favorite Disney or Marvel soundtrack to Bach or Gould.
Bottom Line on Musical Styles:
Both flowkey and Playground Sessions teach using a variety of musical styles, from classic to rock and beyond.
They also encourage students to explore their highly diverse song libraries, exposing students to a wide variety of musical styles and genres.
Winner: Tie
Music Theory
Programs such as flowkey and Playground Sessions are really designed to introduce beginners to piano playing quickly, effectively and easily, and to overcome the potential anxiety associated with reading musical notation.
As such they really focus more on the fundamentals and practicals of piano playing, rather than on providing an in-depth course in music theory and piano technique.
We don't think that Playground Sessions or flowkey are particularly very deep when it comes to music theory. In general you'll find the essentials of music theory, such as
Tempo
Chords and popular chord shapes
Key signatures
Rhythm patterns
And more
But, overall, we don't believe that either program can into as much depth as a professional piano teacher might.
Bottom Line on Music Theory:
While great at teaching the basics of piano and getting students started exploring a keyboard and playing songs, neither flowkey nor Playground Sessions are a substitute for an in-depth music theory course or class.
Winner: Tie
Music Library
Both flowkey and Playground Sessions have extensive catalogues of music and sheet music that can be accessed in their respective libraries and used for practice.
That students can easily find music they're interested in learning, which should increase their interest in practicing playing piano, is a definite advantage of both these programs over traditional ways of learning music.
Both programs contain highly varied and eclectic collections of music, from classical, country, pop, jazz, film/TV music, R&B and beyond, so it's likely there will be songs for just
about anyone.
Both programs have also made their libraries quite easy to use, with users effortlessly filtering songs by difficulty, genre and more.
In terms of numbers, flowkey has the larger library of music, with over 1500+ songs to choose from over 20 categories compared to the roughly 1000+ songs of Playground Sessions.
In terms of usability, Playground Sessions does have an advantage by allowing users to buy, download and print sheet music to practice on their own (quite helpful if you are serious about piano playing and want to continue long term).
That said, sheet music isn't all that hard to find online and the sheer volume and diversity of songs available in flowkey does make it quite hard to beat in terms of its overall music catalogue.
Another issue with Playground Sessions is that users are limited in the number of free songs and sheet music they can access at any time, being given only a certain number of free credits per month (having to buy more at their own cost).
In contrast, flowkey's subscription rate includes all-access to its song library, giving it a distinct advantage in this regard.
Bottom Line on Music Library:
While both Playground Sessions and flowkey have extensive catalogues of songs to play, flowkey simply has more songs that are freely available, requiring no in-app purchases or credits as with Playground Sessions.
Winner: flowkey
Hardware Support and Support for Acoustic Pianos
As of writing the supported devices by both programs can be found below
| | | |
| --- | --- | --- |
| flowkey | | Playground Sessions |
| Desktops/Laptops: PC, Mac, Chromebook compatible | | Desktops/Laptops: Windows 8.1+/Mac OS X 10.11+7th generation Intel® Core i3 @ 2.1 GHz, or faster4GB RAM |
| iOS: Devices with iOS 10+ | VS | iPad: iPadOS / iOS 12.1+ |
| Android: Devices with Android 7+ | | Android: Not supported |
| Windows Tablets: Edge 80+ or with Chrome | | Windows Tablets: Windows 8.1+ |
| Keyboards: Midi, digital keyboards and Acoustic | | Keyboards: On Screen, MIDI or USB keyboards |
As can be seen flowkey currently has a wider degree of support for mobile devices and operating systems, being able to be used by those with Android devices and Chromebooks as well as mobile phones.
Similarly, flowkey has lower overall OS requirements, meaning it can be used on slightly older tablets and phones as well.
One thing that users should notice is flowkey's support for acoustic pianos.
Those who have an acoustic piano at home for whatever reason may wish to use it while learning to play, in which case flowkey is really the only option as it includes in-app microphone access that allows an acoustic piano to be picked up and used with the program
In practice this feature can be a bit buggy, suffering from lag in some cases or not always or reliably picking up certain notes due to audio distortion and interference.
That said, this is a feature that playground sessions does not have, as it solely relies on digital keyboard inputs, and that makes flowkey the more flexible option in terms of hardware support.
Bottom Line On Hardware Support:
Able to be used on more devices, including older devices, and the ability to detect acoustic piano playing, flowkey has more flexible, less stringent and broader support for hardware.
Winner: flowkey
How they Compare as Piano Lessons for Kids
Both flowkey and Playground Sessions can be used effectively to help younger kids get started on the piano.
In terms of age, Playground Sessions is appropriate for students 7+, while flowkey claims an earlier age of 5+.
Learning Environment
Overall, Playground Sessions does have a more gamified environment, similar to guitar hero or similar music games, which can make practice more interesting and understandable for a child, feeling more like a music-based video game than practice.
Its learning environment does have significantly more on screen features that can be fun and sometimes useful to play around with.
These can, however, be a drawback when it comes to teaching kids as they can easily get confused or distracted by all the different options available to them, requiring more parental supervision in turn.
In contrast, flowkey has a more streamlined and user friendly environment.
While it doesn't have as many features, lacking a metronome or much of a game-like system, it can be a lot easier for kids to use with fewer distractions and on-screen hand and finger demonstrations that can alleviate a lot of the confusion that kids can have coordinating their own movements.
Video Instruction
While Playground Sessions does use a more multimedia approach for kids that includes short videos, they are not specifically aimed at kids and may not capture their interest as much as with older users.
Although the videos are hosted by talented and pretty famous hosts (harry connick jr, notably), and they can contain a lot more interesting dialogue, anecdotes and visual aids, it's unlikely that most kids will know who these musicians are and may not appreciate the lessons as much as teens or older adults.
And because flowkey will get kids up and playing songs a lot faster after learning the basics, as a program it can be a lot less intimidating and frustrating for kids, who usually prefer to explore things in a more hands-on way, serving as a more immediately gratifying introduction to piano that they can then supplement with more formal lessons later.
Library of Music
While both Playground Sessions and flowkey have an extensive library of music, we feel flowkeys library can suit kids a bit more as it tends to have slightly more soundtracks from tv, movies and video games that kids will enjoy alongside more parent approved traditional music.
Bottom Line on Kids:
While both Playground Sessions and flowkey can be excellent apps for kids wanting to learn piano online, flowkey's more streamlined learning environment, more constant use of hand demonstrations, greater amount of kid-friendly songs, and shorter videos can make it a little more suitable for younger kids.
Winner: flowkey
Bottom Line on flowkey vs. Playground Sessions
Both flowkey and Playground Sessions are excellent, high-quality programs that can clearly and effectively get new students started on piano.
Both programs are fun to use, offer fairly interesting lessons and offer a diversity of music to practice with.
In general, Playground Sessions has more lessons, more personal-feeling videos and more features in its learning environment that can teach the basics and take piano learning more in depth.
Consequently, we feel that if you're an older student, want more features to play around with or enjoy learning more through video demonstrations, it might be a great option for you.
In contrast, flowkey tends to have a cleaner and simpler learning environment, shorter and more straightforward videos, greater in lesson demonstrations when it comes to hand placement and technique, and contains a more expansive and freely-available catalogue of popular and classic songs to learn to play.
As such, we feel flowkey may be a better option for younger kids, those looking to supplement more formal lessons and those who want to get started actually playing piano and learning their favorite songs more quickly.
Further Reading
For more information about both these programs –
Check out our in-depth review of flowkey 
Or
Check out our in-depth review of Playground Sessions
Or
Visit flowkey
Or
Visit Playground Sessions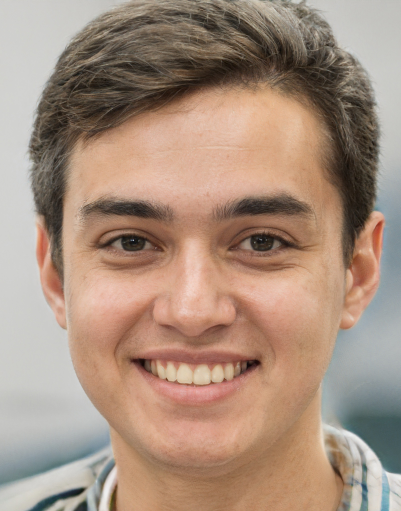 About the author
Andres Castillo has been playing and teaching music for over 10 years. A self-described music technology geek and lover of all things melodic, when he's not tickling the ivories he's usually at home with his wife and sons experimenting in the kitchen.