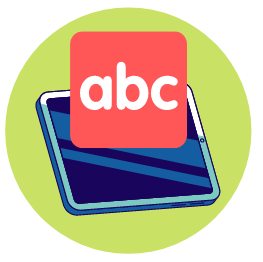 With its easy to use format and structure, excellent mix of computational and word problems, optional tests and to the point concept reviews, if you're looking for an affordable, versatile and effective math curriculum supplement, Spectrum Math might be for you.
What is Spectrum Math?
Published by Carson Dellosa Education, Spectrum Math is a series of math workbooks that can help homeschool and traditional students review and reinforce their math learning through a series of progressive math problems, exercises and assessments.
Aligned to Common Core and state standards, Spectrum Math offers complete grade-level and skill-specific workbooks, and these are available in both printed and ebook formats.
What Ages or Grades are Spectrum Math Workbooks For?
Spectrum Math offers workbooks covering pre-K to Grade 8 math, that is from basic number identification and counting skills through Algebra 1.
Being intended to help students develop their skills, and being at least partially intended for homeschools/at home learning, Spectrum Math workbooks can, of course, be used outside of their intended age.
They can, for example, be easily used as an enrichment tool for precocious students or as remedial exercises for students who need to brush up on previously learned concepts, who need to fill in skill gaps, or who just need to refine their math skills a bit more in a particular area.
One thing that we found interesting is that Spectrum Math offers a selection of books that are both grade-leveled and skill-specific.
In other words, there are Spectrum Math books that cover all the math learning for pre-K through Grade 8, that is touching on the various topics that students are expected to learn at each grade.
In addition to these, the company also produces an assortment of skill-specific books, that is books that focus on the development of a particular skill (possibly over multiple grades), such as:
Multiplication
Division
Geometry
Fractions
Word problem solving
Standardized test prep
And more
As a consequence, homeschooling parents have a little more flexibility on how they can use Spectrum Math, which we appreciate.
They can choose to pick up a book that provides a broad set of topics to review, i.e. an entire year's curriculum of math topics, or choose to get more focused help and skill development in one problem or interest area.
This inclusion of both grade leveling and skill-specific lines stands in marked contrast to most supplemental math resources out there, which tend to offer only one option (by grade or by skill).
When it comes to grade placement, it is important for homeschooling parents to note that Spectrum Math is aligned to Common Core standards, especially since the program is intended to be a supplemental resource to a curriculum.
While those using a curriculum that is similarly standards-aligned may not have much trouble finding a grade-leveled book that fits their scope, sequence and pace of learning, those using a non-Common Core aligned curriculum may need to take their time to carefully review the contents of each grade book since they may not necessary cover all the topics that a student is being taught at a certain grade level.
This can be particularly true for those following a more advanced curriculum, i.e. where topics may be introduced ahead of time (such as Beast Academy), or those that follow a unique scope and sequence of teaching.
Spectrum Math: Look and Feel
Spectrum Math workbooks are softcover books, typically between 100-160 pages or so, depending on the book and its content.
They are printed in full color, which is nice, but they aren't really all that illustrated or graphically fascinating to look at.
These books are mainly filled with different math problems and so, aside from the occasional diagrams, charts and demonstrations in the lesson openers, they are text-heavy.
Although perhaps a bit visually boring, this does mean that they are quite good at keeping students focused and on-task – there are no pictures or drawings to distract them, which is something that is perhaps welcome in a practice workbook.
The books themselves are consumable, with lightly perforated and easily removed pages, and space is provided so that students can work directly in them.
That said, particularly with the book's word problems, there isn't always a ton of space provided for student answers and so students may need to use scrap paper anyway.
While we prefer our workbooks printed, Spectrum Math is also available as an ebook, meaning those who like to learn digitally (or print it out on their own later) can access the materials on a tablet or their computer.
How They Work
Spectrum Math books are a series of workbooks and, as mentioned previously, parents can choose to use them to review and practice a complete grade of math knowledge or a particular math concept.
General layout and structure
The books themselves are laid out in a pretty straightforward way, taking something of a mastery approach to reviewing math.
This means that each chapter tends to focus on a particular math skill, and provide brief lessons and exercises relating to that topic. 
So, for example, a chapter on Division might have 10 lessons with specific pages covering basic division math facts, 2 , 3 and 4 digit division, division word problems and so on.
The lessons in each book are progressive, meaning they start off reviewing the basic math facts and essentials of a math concept and then dive deeper, touching on more advanced applications of a concept and providing increasingly challenging exercises for students to work on.
This progressive difficulty is pretty logical and can make things a little easier for parents of students who are struggling with a concept to go back and fill in any knowledge or skill gaps, since this simply involves simply flipping back a couple pages and working on more fundamental skills.
Lesson Structure
Each lesson in Spectrum Math is organized in a particular manner.
Chapters begin with a pre-test ("Check What You Know"), which assess a student's understanding of the concepts that will be introduced using a mixture of questions of increasing difficulty. 
Although it sounds a bit odd to homeschooling parents, these pre-tests can be pretty useful.
In particular they can be used after a homeschool math lesson but before starting a Spectrum Math review to see if a student has any skill or knowledge deficits in a concept before doing extra practice.
If a student shows a severe lack of ability in a particular concept, it can let parents know they should review a concept again using their main curriculum.
Conversely, if a student shows great skill fluency it may mean they are ready to move on to another topic and may not need extra practice.
Following this pre-test, the Spectrum Math lessons begin.
The lessons themselves are basically straightforward math practice.
After a brief review of a math concept, students are essentially given a bunch of math problems to solve on a page, usually several computational/calculation problems followed by a variety of word problems.
Because the lessons are usually structured along individual math concepts, such as having specific lessons on absolute value, adding/subtracting rational numbers, measuring capacity, calculating a perimeter  and so on, students can really work on skills in a very granular and focused way.
This makes it a lot easier for students to find lessons about the topics they need help in, rather than having to also review concepts they are already familiar with and proficient in.
Following the lessons, Spectrum Math chapters end with a summary post-test ("Check What You've Learned") that assesses the concept taught as a whole using a mixture of problem types from across the chapter, a kind of short, focused final exam. 
In addition to the pre- and post-tests, there are also midterms and cumulative finals that parents can add into their teaching, should they so choose.
Our Thoughts On The Workbook Lessons
Overall, we feel that Spectrum Math lessons are well-designed for math practice, offering a good mix of computation and word problems for each, specific math concept.
We believe they can be an excellent addition to popular homeschool conceptual math programs, such as Singapore Math, Math in Focus, Math U See, Math Mammoth and others, adding much needed practice and drill that can hone math skill fluency (the ability to solve problems quickly and accurately) to these programs.
Additionally, the mastery-based chapter layout does make Spectrum Math a lot easier for parents and students to specifically find what they need to practice on, and makes the workbooks something of a natural fit for mastery math programs.
That said, this mastery organization can be a little less intuitive to use alongside a spiral curriculum, those that tend to rotate through different math concepts and revisit them later in greater depth, as parents may need to flip back and forth in the books as they go along.
In terms of the lessons themselves, they are a very easy to use and straightforward practice resource.
There aren't a lot of distracting games, activities or unnecessary illustrations to sort through or get distracted by in these books, just a solid focus on math problems for students to work on as needed.
We liked the fact that each lesson starts with an explanation of the whys and hows of a particular concept, as it provides something of a refresher for parents and students to use before starting a practice session.
Although these explanations are quite brief, focusing more on the essentials of a particular math concept and how to solve a problem than in-depth and comprehensive learning (and so probably can't be used as a main lesson), they can be very useful for homeschools that break up math learning over the course of several days.
Parents and students can, for example, do a lesson from their main curriculum on Monday and do some extra practice on Thursday, relying on Spectrum's lesson explanation to refresh the student's memory.
One thing that homeschools do have to keep in mind, however, is that these explanations tend to use fairly traditional methods for approaching math problems and may not necessarily use the strategies outlined in certain homeschooling curricula, particularly those that emphasize multiple approaches to problem solving.
Consequently, we feel that parents should keep an eye on things, particularly at the younger levels, to make sure that students don't get confused.
Is Spectrum Math a Complete Homeschool Math Curriculum?
Spectrum Math is not really intended to be a complete homeschool math curriculum.
Rather it is designed to be used as a supplement to a curriculum – a series of books that can provide extra practice in order to hone a student's skill development (or fluency) in math.
While each lesson in a Spectrum Math book starts out with a pretty straightforward and clearly written presentation of a math concept, these are brief and fairly procedural in nature. 
We feel they tend to be a little more focused on demonstrating how to do or use a math concept to solve a problem, and we don't really feel they are really enough for parents to rely on as a primary teaching method.
Instead, we feel they are probably best used, and are most helpful, in providing students with a short, general review of a concept and its procedures before diving into the practice problems.
Pros and Cons of Spectrum Math
Pros
Affordable
Typically costing less than $15 per grade or skill, Spectrum Math workbooks are quite affordable and can fit pretty much any budget.
In fact, it really doesn't really cost a whole lot to add spectrum math to an existing year's math curriculum, which is good since some curricula can cost a couple hundred dollars per year.
Books are well laid out and easy to use
Spectrum Math's mastery organization makes it easy for parents to find the math topics to work on. If a student needs more help with factoring, for example, they can find a chapter relating to it with problems to work on.
The books also follow a consistent, straightforward structure and aren't very distracting, they're pretty much just math problems and brief refreshers. They are therefore easy enough to use that kids can even use them more or less on their own if they need to, which can save parents time.
Good mix of computational and word problems
Every lesson in spectrum math contains a good mixture of both calculation-based and word problems, so students get well-balanced practice in applying their math learning.
This makes the workbooks ideal for supplementing both word problem-heavy and computation-heavy curricula.
Logical, progressive question difficulty
Questions slowly increase in difficulty in Spectrum, easing students into a concept and preventing them from becoming frustrated.
It also makes the program more intuitive to use when remediating skills, as parents and students can simply go back and work on easier, more fundamental problems if they start running into trouble.
Both Grade-Level and Skill-Based Books Available
Spectrum Math, unlike many other math resources, offers workbooks based on both complete grades and individual math skills (multiplication, division, problem solving, critical thinking, etc).
Parents, therefore, have greater choice with Spectrum. They can use it as a resource for overall math practice or use it to work on particular skills that a student needs help with.
Lesson explanations provide useful refreshers
Every lesson in Spectrum Math offers a brief and clear explanation of a math concept and, typically, a demonstration of how to solve its problems.
While perhaps not enough to use as a main teaching guide or as an in-depth explanation of a topic, they can be a great way to refresh a student's (and/or parent's) memory before starting a practice lesson.
Can provide much needed practice and drill on math skills and facts
Spectrum Math lessons offer a lot of practical math problems that can supplement more conceptual math programs by providing much needed extra drill and practice, building critical skill fluency.
Can really get focused math practice
With Spectrum Math, chapters are divided up by math topic, much like a mastery math course, with each lesson representing a specific math concept and application.
As such, students can get much more focused practice in math, making it a much more efficient at filling in specific gaps in knowledge and skill.
Cons
Explanations can be a little short
Although they are clearly written and typically offer a demonstration on how to approach a problem, the learning component in Spectrum Math workbook tends to be pretty short and is mostly for quick revision – the explanations aren't likely enough to fully teach a student or act as an in-depth review.
Not the most fascinating form of practice for kids
Although useful, Spectrum Math books are highly focused on practice and drill. There isn't really much beyond instruction and straightforward math exercises, no activities or games for example, and so some students may get bored of simply doing practice after a while.
Who Are Spectrum Math Workbooks Ideal For?
Students who need more practice or remediation in math or a math topic
Spectrum Math books are filled with high quality, progressively challenging math problems across a number of different grades and topics.
As such they can be an effective tool for students to find, and work on, the areas of math that give them trouble.
Homeschools using a conceptual program that want more practice and math fact drill
Homeschools that use programs that spend more time on the why of math, exploring its theory and why it works the way it does, sometimes feel that students aren't really getting enough practical math skill development – i.e., that they're not spending enough time practicing applying the math they learn to problems.
Spectrum Math workbooks offer an assortment of different problems that can easily be used to bolster practically any conceptual homeschool math curriculum, providing the necessary drill and pages of practice problems that many parents feel are missing.
Students preparing for standardized testing
With its focus on providing an assortment of procedural math problems, Spectrum Math can be a great way to develop strong math fluency, that is the ability to answer math problems quickly and accurately, which is something that can really help students on standardized testing later on.
Students who are easily distracted or who prefer a straightforward math approach
Spectrum Math books are about as straightforward and easy as it gets when it comes to math practice. There are no games, activities, illustrations or anything else that can distract a child – just a strong focus on math exercises.
Who Are They Not Ideal For
Those looking for a complete math curriculum
Spectrum Math is not designed to be a complete, stand-alone math curriculum and, while it can provide excellent focused practice, may not be enough on its own to fully teach students important math concepts.
Students who hate drill and practice
Spectrum Math's review and practice is essentially based on doing various computational and word problems in order to improve skill fluency.
As such, it might not be the best solution for students who hate drill and math practice or who prefer to get their practice from activities, games, or other methods.
Those using a curriculum that already includes a fair bit of practice
Some math curricula, like CLE Math, already build in a lot of math drills and practice problems into their lessons.
Doing more of the same can exhaust students, who might be better served by deepening their learning through in-depth conceptual explorations, more challenging problem solving exercises, and activities and games that connect math to real life scenarios.
Price
Note: Prices correct as of writing. All prices in USD.
The exact price for a Spectrum Math workbook depends on the level and book in question, as well as the individual retailer.
That said, their grade level workbooks tend to cost around $11.99.
Their topical workbooks (including Critical Thinking and Word Problems) tend to cost between $4.99-15.99, depending on the book's topic and its complexity.
It is important to note that Spectrum Math books do go on sale from time to time, so it is always worth checking out their latest prices. 
Or
Or 
Are They Worth the Price?
While Spectrum Math books aren't particularly expensive, they can still offer a lot of value to parents in our opinion.
The books are well-designed, logically laid out and easy to integrate with just about any curriculum out there, boosting the learning with well-thought out, practical math exercises that can help students become better at solving problems quickly and accurately.
The books also do a great job at offering a fine balance between computational exercises and word problems, so students can learn to become more effective at solving both types of problems.
Because of their mastery layout, parents and students can easily find the topics that are giving the most trouble, often in a very focused, granular manner, saving time and making practice more efficient.
In fact, because they are so well laid out and straightforward, carrying students easily through practice with a minimum of extraneous and distracting material, parents can leave students to practice more or less independently for longer periods, freeing them to complete the myriad of other tasks that homeschooling tends to involve.
Finally, the books are very flexible to use.
Parents can choose to use the included tests and assessments as they see fit, or not at all, and students can work on all the material in the book alongside their curriculum, or just choose to work on the areas that give them the most trouble.
Bottom Line
With its easy to use format and structure, excellent mix of computational and word problems, optional tests and to the point concept reviews, if you're looking for an affordable, versatile and effective math curriculum supplement, Spectrum Math might be for you.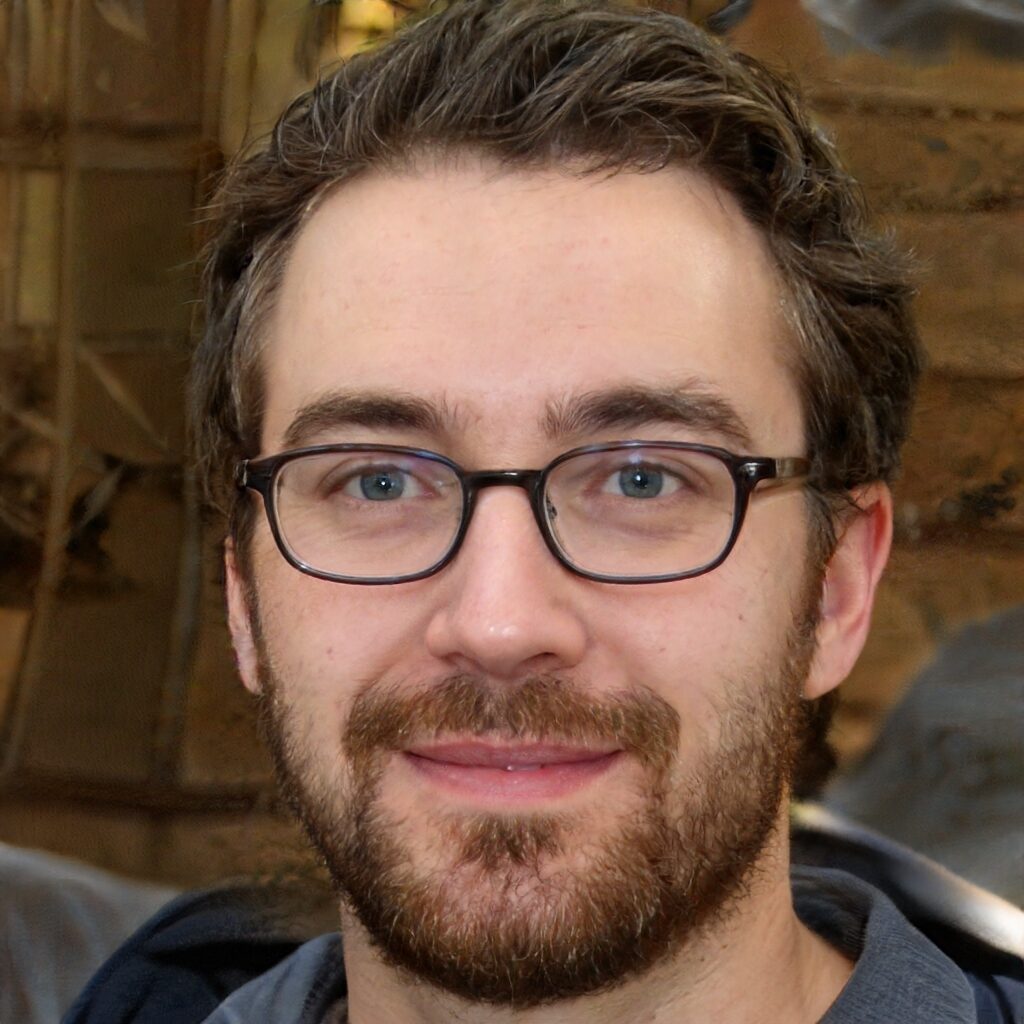 About the Author
David Belenky is a freelance writer, former science and math tutor and a tech enthusiast. When he's not writing about educational tech, he likes to chill out with his family and dog at home.