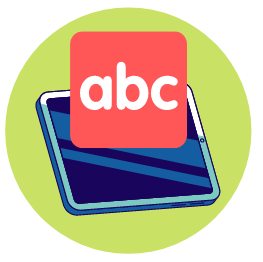 Blending interesting pixelated puzzles and solid computational practice, Coloring Squared's series of math-oriented coloring books can give students critical skill-building practice in the areas they need in a way that is less likely to end in tears.
What Is Coloring Squared
Created by longtime educator Cameron Krantzman, Coloring Squared is a series of math related coloring books that allow students to practice fundamental math skills and concepts in a less stressful and artistic way.
Each page in the series is made up of a variety of squares that students fill in by completing a math-related exercise, ultimately creating a fun pixelated image of some kind.
What Ages Or Grades Is Coloring Squared Intended For?
As of writing, Coloring Squared is intended to work on math at around the K-5 level.
Aligned to common core standards, the math content included in the series ranges from basic counting, shapes, and comparing numbers to operations with decimals, fractions, exponents and more.
That said, being something of a supplementary math practice tool and art book in one, Coloring Squared books can of course be used by students and individuals outside of a traditional K-5 grade level, such as by precocious learners looking to work on more advanced skills, older students who need more practice on the fundamentals, and even adults looking for some retro-style coloring exercises that are a little mathy, but not overly challenging.
What is Pixel Art?
Pixel art is a type of art where an image or picture is made up of individually-colored squares (known as "pixels" when on a screen), rather than being made from continuous brushstrokes or lines.
Pixel art is largely derived from, and is really designed to mimic, the artwork found in older video games, such as those that ran on 8-bit and 16-bit platforms (like Nintendo, Super Nintendo, Sega Genesis, Atari and so on) back in the day.
In this style, users carefully and individually place (or color in) different pixels in order to create a rather blocky drawing or painting.
Largely due to its association with historically-relevant and still-popular video game franchises, pixelated art still remains pretty popular to this day and can be found pretty easily online, on most social media channels and even in the real world. 
How It Works
Coloring Squared books are, essentially, a series of coloring books centered around math practice and drill exercises.
Broadly speaking, the books are grouped by both grade and skill, so parents can choose a book that works on specific math concepts (i.e. number sense, multiplication and division, fractions, decimals, etc.), or choose a book that covers a variety of grade-specific concepts and that can be worked on alongside a full math curriculum.
Each page in a Coloring Squared book is filled with a multitude of black and white squares that are arranged in a rectangular pattern. 
The specific number of squares on a page can vary, largely depending on the intended age or grade level, but reach about 20 X 19 squares or 380 exercises per page at the upper levels, which is quite a bit of math practice.
For the most part, each square on the page tends to have a math concept, number or equation printed inside it.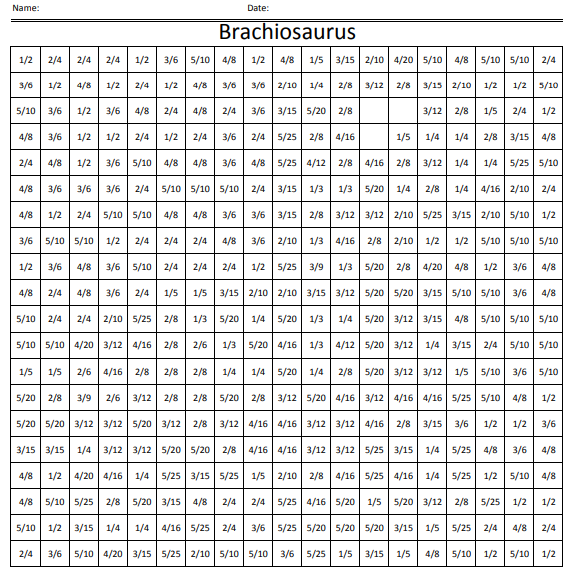 It's important to note that while most of the sheets in the series are designed to help students practice computational and numerical skills, Coloring Squared can cover non-numerical math concepts as well, such as:
Measurement
Money
Shapes
And so on
Students either identify the concept or solve problems on scrap paper, which forms the math drill component of the book.
They then take a look at the bottom of the page where Coloring Squared provides a particular rubric or key for that page. 
Answers that fall within a certain range, or contain a certain math concept, are given particular colors that students will then use to fill in relevant squares.
As students fill different squares in with different colors, a pixel-style image will emerge on the page.
This process can be seen in action in the video below. 
There are about 50 or so coloring puzzles per book, and there can be quite a bit of variation in the artwork produced. In any given book, students might, for example, create a cookie, a kangaroo, a dragon, a penguin, a witch or even a jet ski.
Interestingly, the company also provides a variety of pop-culture related Coloring Squared sheets that parents can use that might be more relevant for students (and adults), with sheets built around pixel characters and scenes from Marvel, Disney, Nintendo, classic cartoons and more.
Our Thoughts on Coloring Square As a Math Supplement
Practicing and drilling math skills is often a necessity of math learning even if it is far from every student's favorite learning activity.
There is often no better way to hone fundamental, computational math skills and develop fluency, i.e. the ability to solve problems quickly and accurately, than by simply doing lots of math exercises, which is why it is often a key component of many popular traditional/procedural math programs, such as Saxon Math, Abeka, CLE and others.
There are a lot of different ways that math practice and drill can be accomplished in a math lesson, but the most common and familiar method is through computational workbook-style exercises.
Doing page after page of practice problems over the year may be fine for some, but it can be a boring or even frustrating experience for some students, causing them to disengage from learning in a process called "drill and kill."
Coloring Squared provides students with many of the same effective drill-like math exercises that other programs include to help students practice math facts, rules and concepts, but framed in a more engaging and meaningful way.
Rather than having to fill in answers to random math problems in a workbook or worksheet, solving math problems in Coloring Squared allows students to create their own piece of pixelated art, giving them the feeling that they are actually working towards something relevant to them rather than practicing to develop a somewhat abstract skillset.
This approach can be particularly effective for some otherwise "non-mathy" students.
The integration of art and math can make practice a lot more palatable and attractive to students who are otherwise intimidated by pages of textbook practice problems or flashcards.
In fact, we feel it can be an especially good fit for more creatively-minded or artistic students, helping them get essential practice in a way that better fits their interests.
And students do get a lot of solid math practice in Coloring Squared.
With puzzles of up to 20 X 19 squares in size, one sheet provides students with up to 380 computational practice problems per concept, which is quite a bit more than even most supplemental workbooks can offer.
Finally, we feel that Coloring Squared practice sheets can be a lot more relaxing for students to work with compared to traditional worksheets and drill exercises.
Although students will have to do math problems and exercises, the act of filling in the little squares with different colors to produce a picture is actually, much like paint by numbers, a fairly fun and relaxing experience that can be a nice way to end a unit's work or just while away a rainy day.
That said, it's important that parents keep in mind that not every student will be a fan of or really "get" pixel art, being raised on more modern media. Although perhaps seen as whimsical and retro to some students (and parents), others may not be as enthusiastic as they might be with a different coloring book art style.
In addition, parents should also be aware that, with up to 380 exercises on a page, there can be a lot of math work involved in a Coloring Squared sheet, even if the questions are largely straightforward, computational drill.
As a result, and especially at the upper level where the math concepts and work can get a little more challenging (operations with fractions and decimals, for example), parents will probably need to make sure that students space things out a bit to prevent burnout.
This also means that these sheets can take some students a little time to complete and if they are being used alongside a curriculum as a supplement, depending on the pace of learning, their use may fall out of sync a little bit with what is being taught that week.
Pros And Cons
Pros
Affordable
Coloring Squared is a very budget-friendly math practice supplement to a math program. For less than $20 parents get a book with over 50 pages filled with potentially hundreds of topically relevant computational problems that can help students really sharpen their math skills.
Cool and retro pixelated artwork
As they practice their math facts and concepts and fill in a page, students also end up creating pretty cool, retro pixel art that is certainly cool enough to hang on a wall or keep in a book.
More engaging and meaningful drill and practice for math
Rather than providing students with endless pages of random computational problems to work on, students solve math problems in order to create cool artwork, instilling their practice with more meaning and purpose.
Lots of different artwork to choose from
Each book in the Coloring Squared series has a wide variety of art that students can choose to work on, even within a given math topic, so there is a greater chance they'll work on something they'll enjoy.
For example, while practicing basic addition, students can choose to work on a picture of a bird, alligator, castle, pirate and more.
Skill and grade-based options
Coloring Squared offers both grade level books (for K-5), which cover various standards-aligned topics, as well as skill-based books, which focus on a particular concept or skill set in math (addition, subtraction, fractions, decimals, percentages, etc).
As a result, it can be a good solution as a practice supplement used alongside a standards-aligned math curriculum or as a means of getting focused practice in a particular topic.
Effective blend of art and math
There aren't too many educational options out there that effectively blend art and math practice.
But with its standards-aligned K-5 coverage and interesting pixelated artwork, Coloring Squared can be a particularly interesting option for those looking to blend these two disciplines.
Cons
Pixelated art may not be to every student's taste
While some students may find the pixelated artwork that results from their work cool and whimsical, others may not find it as interesting or engaging, which can somewhat reduce their overall desire to complete the work.
They can involve a lot of math practice and time
Depending on the level and the work required, Coloring Squared can have students completing ~100 (or more) math exercises per sheet.
While this can provide students with a lot of good, skill-building practice, it can be a lot for some students and it can take them a fair amount of time to complete.
Who Is Coloring Squared Ideal For?
Parents and students looking to introduce a little arts and crafts into their math studies
As we mentioned in the section above, learning materials that effectively blend art and math activities into a whole are fairly rare. Coloring Squared manages to do so pretty effectively and can therefore be a good way to approach math practice for creatively-minded and artistic students.
Students who hate traditional drill exercises
With Coloring Squared, students work towards completing a rather interesting piece of art. While they still do math exercises and problems, students are provided with a clear and engaging purpose rather than simply doing math for more abstract and less meaningful reasons.
Those in conceptual math programs looking to introduce more math facts and practical skill building
Many conceptual math programs, such as Math Mammoth, Primary Mathematics, Math in Focus and Math U See, tend to focus more on helping students understand why math is the way it is and tends to eschew the memorization of math facts and drill in favor of a more building a stronger conceptual understanding of math and teaching different math strategies.
While this can produce very capable math students, some parents and educators can be concerned that these programs don't really help students develop strong math fluency, i.e. the ability to solve problems quickly and effectively, leading to slower and less accurate performance on tests and computational problem sets.
For these parents, Coloring Squared can be a welcome addition, adding a good amount of practical computational exercises to their curriculum's challenging logic and word problems.
Students who also love video games and retro video game art
Pixel art is still a popular digital art style, and for those who can appreciate the medium, Coloring Square's plethora of pixel-style coloring book pages can make math practice a lot cooler and more interesting.
Adults looking for more interesting and brain-teasing coloring work
Many adults find coloring to be an enjoyable and stress-relieving pastime and the math-based format of Coloring Squared can provide a slightly more challenging and mentally stimulating experience without being too strenuous or intimidating to those whose math skills are a bit rusty.
Who Is It Not Ideal For?
Those who aren't fans of or don't appreciate pixel art
While many students love and can appreciate pixel art, others (such as those raised with the latest and greatest 3D games) may not appreciate it quite as much and may disengage from the material, finding its blocky style too retro for their tastes.
Those looking for math instruction
Coloring Squared is a math supplement designed to help students practice their math facts, concepts and skills in a more fun and engaging way, and we think it achieves this goal pretty nicely.
The books, which only contain the coloring pages, do not provide any sort of math instruction and so are not a replacement for a full curriculum.
Those using a curriculum that already includes a lot of computational practice
Although coloring can be a fun addition to any math program, those using a curriculum that already has lots of computational exercises and drill, such as Saxon or Abeka, may find that these coloring pages (and their 100+ topical practice exercises) can, in fact, overwhelm or burn out a student with practice.
Price
Note: Prices correct as of writing, all prices in USD.
As we mentioned previously, Coloring Squared is offered as either grade level (focused around a year's curriculum) or math concept (focused around a particular skill or concept in math) books.
Regardless of the structure, the books cost around $14.95 and include about 50 puzzles each.
Parents should, of course, check for current pricing as well as any discounts or offers that may exist. 
Or
Or
Is It Worth The Price?
While it is pretty affordable, we feel that Coloring Squared can provide a lot of value as a math supplement.
Each of its pages provides lots of solid and practical skill-building math problems that can help students become more comfortable with what they are learning and help them build stronger math skill fluency.
And, rather than force students to do endless textbook exercises, the books are centered around coloring puzzles, something that can make practice and drill a lot less stressful and boring for students.
Finally, the artwork produced by students can be pretty cool, with a neat, retro pixelated style that many students will love, and a variety of interesting subjects, including popular themes such as Minecraft, Fortnite, Super Beans, holidays and more.
Bottom Line
Drill and practice isn't always every student's favorite part of math.
Blending interesting pixelated puzzles and solid computational practice, Coloring Squared's series of math-oriented coloring books can give students critical skill-building practice in the areas they need in a way that is less likely to end in tears.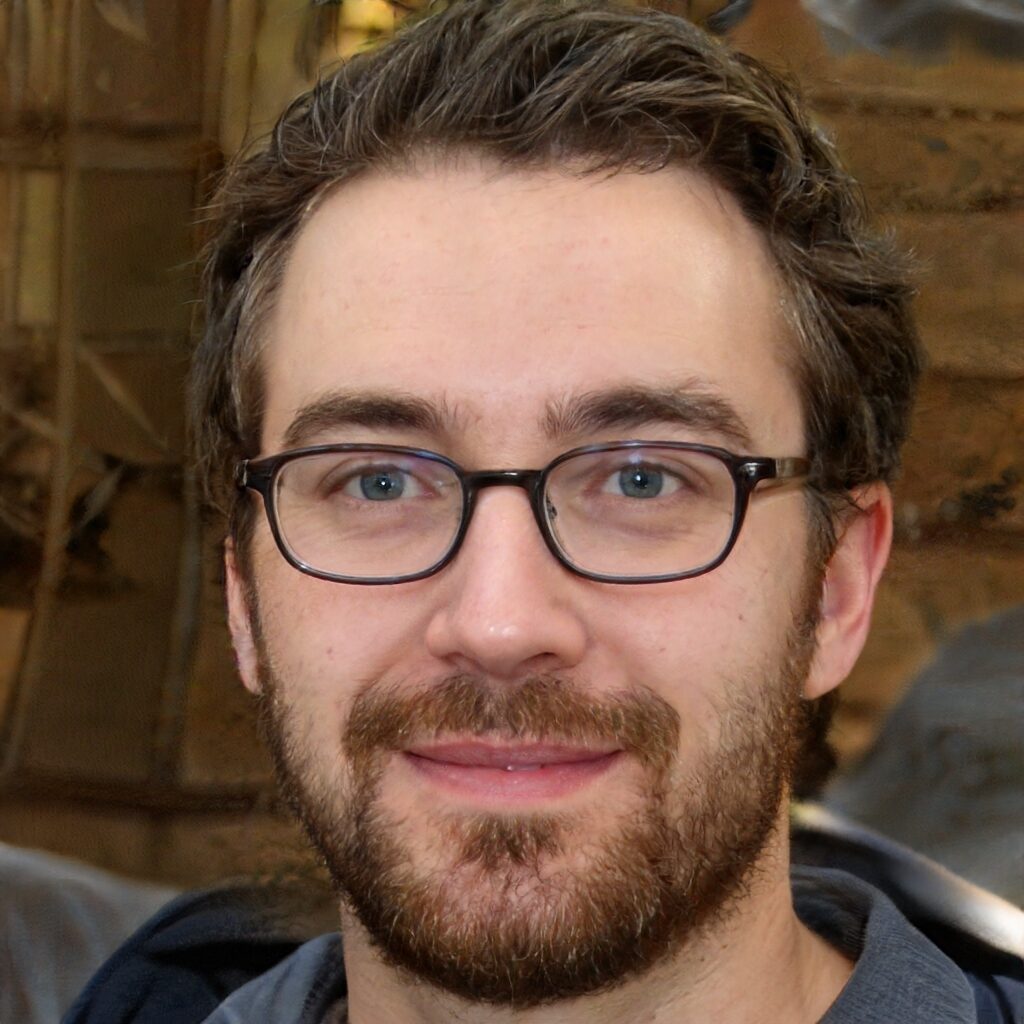 About the Author
David Belenky is a freelance writer, former science and math tutor and a tech enthusiast. When he's not writing about educational tech, he likes to chill out with his family and dog at home.