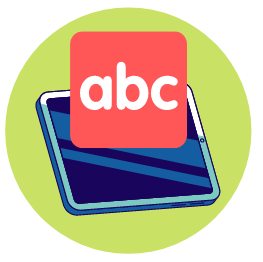 With its thorough approach to scientific learning, engaging video-based lessons, fun activities and labs and a strong Christian outlook, Science Shepherd can provide homeschools with rigorous and effective science curricula that can not only get kids excited about science, but may also strengthen their belief in the long run.
What Is Science Shepherd 
Created by physician and former homeschooling father Dr. Scott Hardin, Science Shepherd is a Christian homeschool science curriculum for students in elementary to high school.
Teaching through a combination of video instruction, text, labs and activities, Science Shepherd offers a variety of courses in science while integrating a strong biblical worldview.
Subjects taught by Science Shepherd include (at time of writing) Introduction to Science, Physical Science, Biblical Archaeology, Life Science, Chemistry, Physics and Biology. 
What Ages Or Grades Is Science Shepherd Intended For?
Science Shepherd covers grades 1-12 science across several different subjects, from a course in introductory science to High School Biology.
Very broadly these courses are divided between Elementary and Middle School/High School science courses and the company offers some general guidelines as to which grades and ages each course would most be most appropriate.
| | |
| --- | --- |
| Course | Approximate Grade Range |
| Elementary Science | |
| Introductory Science | 1-6 |
| Physical Science | 3-6 |
| Unearthing the Bible | 3+ |
| Middle School | |
| Astronomy | 5-9 |
| Life Science | 6-9 |
| Fundamentals of Chemistry | 6-10 |
| Fundamentals of Physics | 6-10 |
| High School | |
| Biology | 9-12 |
That said, Science Shepherd is largely a homeschool science curriculum and, as such, there aren't really any hard and fast rules concerning grade levels.
Things can get a little fuzzy around the edges of the above recommended grade ranges, which is actually a good thing when it comes to homeschooling as it makes the curriculum a little friendlier to students studying outside of a typical grade progression.
In fact, Science Shepherd at times makes learning a little more flexible in this regard than other curricula.
Courses intended for earlier grades in Science Shepherd often make use of workbooks, and the same course may offer two different workbooks (A and B) that are aimed at students of different ages.
Although the overall learning material is the same in both workbooks, Science Shepherd scales the sophistication, topical coverage and overall scope of learning up or down to better fit a student's level of readiness, which can help younger, enthusiastic students (and their parents) be able to study the topics they prefer or are interested in, rather than having to make do with what is "age appropriate.".
For example, a precocious and enthusiastic 3rd grade student interested in a course in Physical Science could do so using Workbook A, getting a good fundamental understanding of select topics in chemistry, physics and astronomy without getting too frustrated or overwhelmed by overly complex questions and practice exercises.
With all that said, parents should be aware that Science Shepherd is a pretty thorough and comprehensive science curriculum whose textbooks, activities and topical coverage can get fairly sophisticated at times, particularly in later courses.
Although the video learning the company offers can make learning more approachable, the courses can be fairly rigorous in our opinion and so younger students attempting higher level science courses may need a bit of parental help to get the most out of their learning.
What Is Used To Teach Science Shepherd
Science Shepherd is a full, video-based science curriculum and can have several different components to its teaching.
What is included in a curriculum really depends on the level and intended age range of the course.
More introductory courses aimed at Elementary students (Intro, Physical Science, Unearthing the Bible and Astronomy), tend to be video-based, eschewing traditional science textbooks for recorded video lectures that students can watch at their own pace.
Much like other homeschool science courses aimed at younger students, these courses are workbook-based and include a variety of hands-on learning activities rather than formal labs.
In contrast, courses aimed at Middle School students and up (Life Science, Fundamentals of Chemistry, Fundamentals of Physics and Biology) involve the use of full textbooks, formal assessments (which are included in course-specific test books) and lab manuals for the included activities and experiments.
In addition to the textbooks, courses for Middle and High School also offer video based learning as an option to supplement the textbooks, and these can be either recorded or live depending on student and parental preference, something that's a little different from some other video-based courses out there.
Video
Science Shepherd uses video instruction fairly extensively throughout its courses.
The videos are mostly hosted by Dr. Hardin, although certain courses (Astronomy and Unearthing the Bible in particular) are hosted by Pastor Josh Watson.
As mentioned above, the Elementary school courses use recorded video as a main source of instruction.
Rather than use a textbook, students watch daily video lessons and then do exercise in their workbooks.
These videos are quite short, about 2-5 minutes, which is ideal for a younger student's more limited attention span and can be quite helpful in making sure that students don't tune out during a lesson.
The videos are to the point and explain concepts fairly clearly, using a friendly conversational tone and frequently using on-screen slides and animations to illustrate certain points.
Courses aimed at Middle and High School primarily teach through a textbook but also offer optional video instruction, which act as a supplement to the readings.
Like the Elementary-level courses, the videos here are intended to be used as part of a daily lesson and are fairly short, typically about 5-10 minutes long.
Although the learning and science material is more complex, the tone is still fairly approachable and a good deal of visuals and animations are used to explain various topics, which is helpful and keeps things a little more engaging.
Yet, despite this more casual tone, Science Shepherd videos always present the science in a professional manner, never seeming to dumb the material down or make light of it, something that can be all too common in some science curricula these days.
There is a strong emphasis on teaching students scientific concepts fully and while using their proper vocabulary, which is something we appreciate, especially with programs aimed at younger students.
While the videos largely cover the same material as the textbooks, and so can in theory be used as the main method of instruction in lieu of the course texts, they lack a little more of the depth and nuance of the textbooks, as well as the various review questions at the end of each chapter.
As a result, they are probably best used as a supplemental resource or companion for most students.
When it comes to its upper level science courses, it is important to note that Science Shepherd offers its videos in two different ways.
On-Demand Video
The first way is through recorded (or on-demand) video, which is available for the Elementary science courses and most of the Middle/High School courses (at time of writing, Foundations of Physics did not have an on-demand option).
Available as streaming video or as a DVD, the on-demand option offers students daily instructional videos that they can watch before getting to work.
The company offers a couple different options for its recorded videos.
Students can stream them from an account on the company website, which has the benefit of saving students and parents from having to fumble around with DVDs and letting kids do their learning from anywhere on tablets and other mobile devices.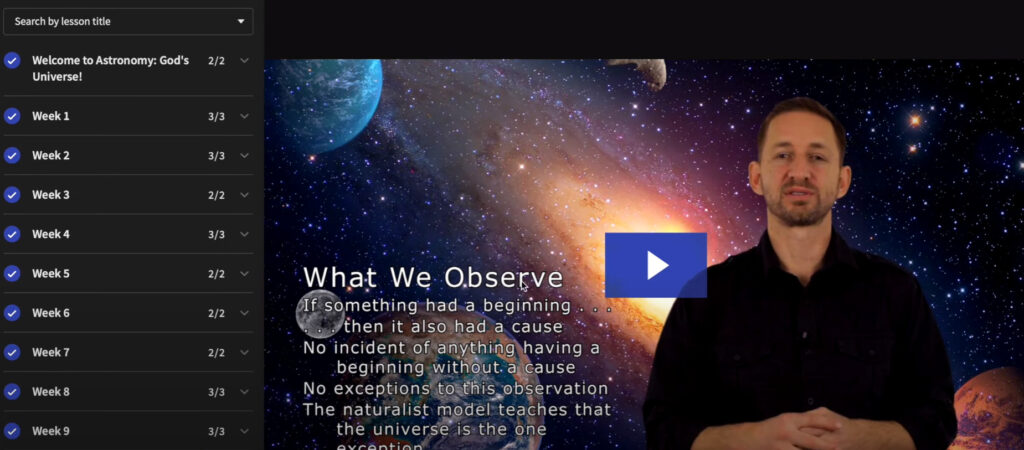 Parents can either subscribe to a course's lifetime streaming membership for just under $100, or choose a more limited access 15 month subscription for just under $50.
Homeschools that don't feel comfortable leaving their students on an internet-connected device or who prefer to own physical copies of the learning material can order videos on DVDs, as well.
Live Video Classes
In addition to their on-demand videos, Science Shepherd offers live video classes for students studying their upper level science courses (Life Science, Chemistry, Physics and Biology).
These are really like full online classrooms where students meet with Dr. Hardin once a week for about 45-60 minutes over the course of a year to receive real-time instruction. 
Much like an in-person course, students are given assignments, tests and exercises to complete and submit, which are graded by the Science Shepherd staff.
Students can email Dr. Hardin and even set up video meetings to get further explanations in concepts should they need to.
These online classes also include a course's lab component and, interestingly, students have a choice between doing the labs physically at home (requiring the student to purchase various lab materials) or using a virtual lab and using realistic digital simulations, albeit at an extra cost (about $250 more).
Regardless of how they do their labs, students must then submit a lab report for evaluation and grading.
The live classes can be a little pricey for some families, costing around $500-750 per year depending on if a student opts for the virtual lab option.
However, we believe that they can be a good option for students who learn better in a classroom setting or who struggle with independent learning and can benefit from the increased accountability and course structure.
Textbooks
For its upper year science courses, Science Shepherd uses textbooks as the main mode of instruction.
Available in hardcover print or as an ebook, the textbooks are several hundred pages long and are full color and illustrated. 
Designed for self-study, they are written to the student and, although they cover the material pretty comprehensively and in-depth, are written in a somewhat casual and approachable manner that can make learning a little more personable and understandable for middle and high school age students.
At the end of each chapter there are some short, true/false and short answer review questions that students can answer to refresh and reinforce their learning.
It is important to note that while they do contain a fair amount of colorful and illustrative graphics, the textbooks dive into the material fairly thoroughly and can contain a fair amount of text.
As a result, it can take students some time to read through chapters carefully and students who struggle with reading (or auditory learners) may prefer to lean more heavily on the videos and supplement with the text where necessary.
Workbooks and Test Books
For the Elementary level science courses, after completing a video lesson students do some exercises in a workbook.
As mentioned previously, because Science Shepherd courses are designed to teach a range of potential age and grade ranges, course workbooks are generally offered at two levels – A and B.
A workbooks are aimed at students in the lower half of the age range, while B workbooks are aimed at those at the upper age or grade range.
Both have more or less the same content, but there are some differences between the two. In particular, B workbooks tend to go a little deeper, offer more exercises, and may expect more out of a student, such as by including more math for example.
In either case for the most part these workbooks include topically related questions, puzzles and true/false questions that help ensure that students are learning what they are supposed to and help them identify and learn key vocabulary terms.
Interestingly, when it comes to science vocabulary development, rather than offers students word lists to memorize, as other programs tend to, Science Shepherd workbooks make use of various puzzles, such as word jumbles and crosswords, which we think can be a lot more fun and engaging for students.
Finally, the workbooks can also be used as guided notes for the program.
Instead of using blank or lined paper to take notes, which can sometimes be intimidating, students complete sentences and answer questions that, once filled out, create a pretty comprehensive overview of a lesson's learning, which can be helpful for later review.
At the upper level courses, much like other science curricula, Science Shepherd uses more formal testing as a means of review and assessment, rather than workbooks.
Each course includes a test booklet with 5-15 tests or so that parents can administer over the course of the year after every few chapters.
The tests can be fairly rigorous and in-depth, as well. 
They are mostly written-answer questions, with a sprinkling of true/false and fill in the blank style questions added for good measure and, at times, challenge students to think critically about what they've learned and make logical leaps or offer justifications to solve certain questions.
As they cover several chapters, they can be quite long at times as well, with 20-30 question tests not being unheard of.
Answer Keys and Parent Companions
To go along with the workbooks and test books, Science Shepherd also offers answer keys and Parent Companion books.
The answer keys included in these books are fairly complete and provide full solutions to the various study questions, test questions and even the puzzle activities for each level, making it quite easy for parents to keep students on track with their learning.
Further, parents are offered Parent Companion guides.
As this is an independent learning science program, these are less like complete lesson plans and more like chapter summaries.
Each summary highlights key teaching points from the videos, which can help in making sure that students are picking up the key ideas of each lesson, and includes various "topic questions" that parents can use to initiate discussions and stay more involved in their student's learning, should they so choose.
The Parent Companions are pretty short and to the point but, helpfully, they do provide full and detailed answers to their topic questions, as well as short explanations of the lesson's most important science concepts.
As a result, they can more easily be used by parents whose own skills and knowledge in science are a bit rusty.
Lab books
While the science activities included at the Elementary level are included in the course workbooks, courses at the Middle and High School level require their own lab books.
These lab books provide a fairly thorough outline and explanation of each activity and experiment, the equipment needed and their purpose as well as explaining the science behind the activity.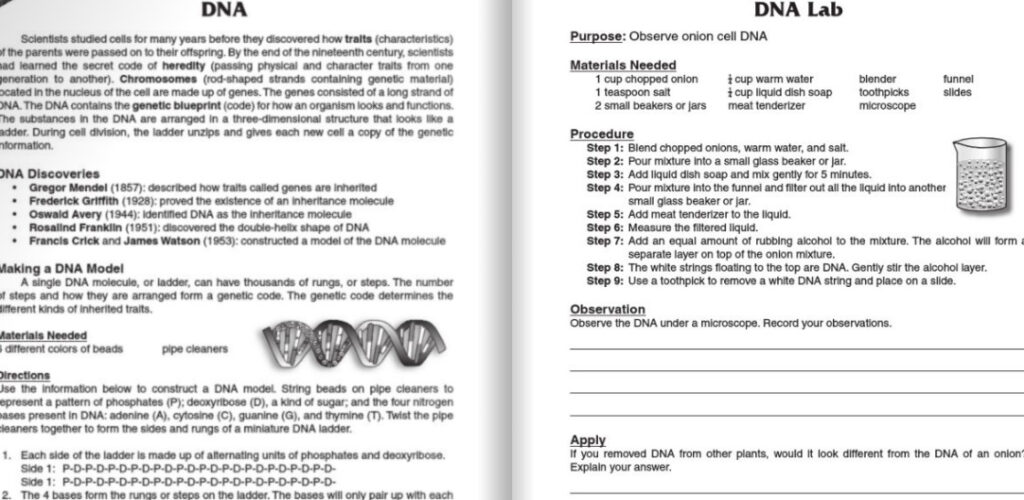 While the Biology course has its own lab manual (produced by Science Shepherd), Life Science, Foundations in Chemistry and Foundations in Physics make use of 3rd party lab/activity books produced by Carson Dellosa (the makers of Spectrum Math).
Although not produced by Science Shepherd itself, these lab books are pretty high quality. They are NGSS standards aligned and are pretty well-laid out, providing a good deal of illustrated background information, activities and review exercises in each unit, and generally carry students through the hands-on component of their learning in a pretty straightforward manner.
Approach To Science Instruction
Christian Science Curriculum
Science Shepherd is a homeschool curriculum that blends comprehensive science learning with a pretty strong Christian outlook.
Like other Christian homeschool science curricula, Science Shepherd makes references to God and scripture from time to time, and has lessons that connect the science learning to Biblical events or Christian thought. 
However, Science Shepherd tends to go a little deeper than that.
While the curriculum never shies away from teaching topics in science in an in depth manner, it does so while taking something of an apologetics approach.
In general, the program broadly seeks to demonstrate God's hand in science and creation, weaving faith and science together fairly tightly and often drawing a direct logical connection between God's word (the Bible) and observable phenomena.
More specifically, the program takes a young-earth, creationist approach to teaching science.
Interestingly, and unlike many other Christian science curricula out there but more in line with more neutral curricula such as Noeo or Elemental Science, Science Shepherd teaches concepts like Evolution and Old-Earth Creation.
Unlike the neutral curricula mentioned above, however, Science Shepherd approaches these concepts critically, providing logic and arguments that support Biblical scripture and young-Earth creationism.
So while students get a thorough and comprehensive coverage of science, including its more controversial topics, the program still maintains a strong Biblical worldview in all its subjects but without being too "preachy."
Due to this strong viewpoint, however, it does mean that Science Shepherd may not be ideal for homeschooling families looking for a more neutral or secular science curriculum.
Rigorous learning
Through its different science courses, Science Shepherd provides students with a fairly comprehensive and rigorous introduction to scientific study.
The program dives into its subject matter in a fair amount of depth and never really shies away from offering pretty detailed explanations of scientific facts and phenomena. 
Similarly, while the program does have fun exercises and activities for students to engage in, it also contains fairly detailed and challenging tests, which can be fairly long, comprehensive and tend to contain plenty of written-answer and essay-style questions in addition to short answer and true/false questions..
Further, the review questions and assessments in Science Shepherd can, at times, get kids thinking far more critically than those posed by other curricula, asking students to use their logical or critical thinking skills or by asking them to form an argument to justify their responses.
While most parents will appreciate a rigorous and fact-rich science curriculum, it does mean that there can be a lot of reading involved in the program, particularly at the upper levels when textbooks are involved, and all levels do require students to concentrate and focus their attention to get everything, which is something to be aware of.
Self-study
Science Shepherd is not particularly parent/teacher intensive and is more of an independent or self-study homeschool science program.
Throughout the program, students are guided through the material by daily videos or textbook readings, while the workbook exercises and review components are set up in a very straightforward and intuitive manner.
Similarly, the program also provides video demonstrations of its activities and labs, so that students can more easily conduct them without quite as much parental involvement.
As a result, with Science Shepherd students can do a lot more of their learning on their own, freeing parents to step back into an oversight role and allowing them to complete some of the other homeschool tasks that need tending to.
Yet, by providing Parent Companion guides with ready discussion questions, the program still leaves room for homeschooling parents to get involved and engage with their students while they study, something we always appreciate.
Interestingly, the fact that Science Shepherd is more of an independent learning program does make it stand out a bit in the world of science curricula, particularly with those aimed at Elementary-age students.
Homeschool science programs for younger students tend to be fairly parent intensive, leaning on parents to help introduce complex topics and often requiring parents to take an active role in teaching the material.
Because it does reduce (although not completely eliminate) the burden on parents to teach the program, Science Shepherd can be a better fit for busier homeschools than many of its competitors.
Multisensory
Unlike many other homeschool science curricula that tend to make do with some kind of textbook and experiment guide, Science Shepherd offers a more multisensory experience.
In addition to its written textbooks (visual), workbooks and hands-on activities/labs (tactile), videos play a prominent role in Science Shepherd.
They are the main form of instruction for its Elementary level courses and are encouraged as a complimentary resource to the Middle and High School textbooks.
The videos explain scientific concepts in a casual, easy to understand manner and use lots of slides of animations to help do so.
As a result, not only do the videos make learning more approachable, they can also be an ideal way for audio and visual learners to discover science.
How It Works
Science Shepherd is a self-study homeschool science curriculum and, as such, is pretty straightforward and easy to use.
Most courses (with the exception of Unearthing the Bible) are designed to provide a full year's worth of learning and follow a 34-36 week, 3-5 day a week schedule.
A more precise idea of the number of lessons and hours of video can be seen in the chart below.
| | | |
| --- | --- | --- |
| Course | Lessons | Hours of video |
| Introductory Science | 198 | 8 |
| Astronomy | 106 | 11.5 |
| Life Science | 171 | 22 |
| Foundations of Chemistry | 175 | 10 |
| Biology | 208 | 45.5 |
| Unearthing the Bible | 43 | 2 |
Lessons in Science Shepherd usually follow a similar pattern, depending on the course level.
Elementary Science Courses
For the Elementary level courses, students usually begin a lesson by watching a short video on a particular topic.
As they go along, or immediately after depending on the child and their preference, students fill out the relevant lesson in their assigned workbook.
These workbook activities serve to help the student get in the habit of taking notes on what they're learning and keeps the student far more engaged with what they're learning and more of an active participant in their studies, which is quite helpful and is a method of learning that has been shown to help strengthen memory retention in the long run.
From time to time during lessons, usually once a week in more advanced workbooks, students are given puzzles to work on, such as crosswords, word jumbles and connect the word exercises.
Aside from adding a little more fun to the program, these serve to help students work on their scientific vocabulary, helping students better understand and remember key terms without having to endlessly memorize and drill word lists.
Similarly, as this is a science program, from time to time students will be able to do a hands-on activity as part of their lesson.
These are, by and large, fairly familiar home science experiments and exercises that are conducted with or make use of common household materials.
For example, in the Introductory Science course students might build an erosion model by stirring sugar cubes in a cup of water, as part of a study in Meteorology students might explore different currents of air and their effect on weather using a basin of water and some food coloring, while in the Astronomy course they may make their own constellation flashcards.
Middle and High School Science Courses
As might be expected of courses aimed at older students, lessons in the upper level courses in Science Shepherd (Life Science, Chemistry, Physics and Biology) work a little differently.
With these courses students primarily learn from a course textbook (although this can be supplemented by course videos, as we mentioned previously).
Each chapter begins with a short preview and overview of its topic, and lessons then progress through the chapter's learning, usually spread out over a week or more depending on the topic and course in question.
Much like the Elementary courses, sprinkled throughout each course are a series of lab activities, which students go through and complete using their course's lab manual.
These can be more formal lab experiments, where students form a hypothesis and record their results and observations (observing osmosis through a sandwich bag, for example), but they may also be arts and crafts activities, with students building science timelines or constructing a model of a cell or atom.
As might be expected, the high school Biology course offered by the company does have higher level, more formal labs, however, and tends to make use of things like microscopes, slides and dissection kits, which parents will have to pick up separately.
It also contains various critical thinking questions at the end of each lab, which add to the rigor of the learning and gets students thinking more deeply about what they have learned in a lab. 
Interestingly, the company also produces full videos of these Biology experiments, which can be of great help to students as they go through each experiment in a step by step manner, pointing out key bits of information that a student might have missed.
Further, each week (or at the end of each chapter) students get an opportunity to review what they've learned, with detailed study questions to fill out and, much like the Elementary courses, important vocabulary to work through and learn.
Finally, depending on the homeschool and their particular philosophy, tests can be assigned every few weeks and, should parents wish, they can follow along and engage in discussions of what their student has learned over the course of a chapter using the Parent Companion's topic questions.
Pros And Cons Of Science Shepherd
Pros
Multisensory, video based learning component
Science Shepherd is a homeschool science program that can suit a wider variety of preferred learning styles than some of its competitors.
Aside from providing exciting and fun hands-on activities and experiments, which is great for tactile learners, the company also provides students with the ability to receive course instruction through live and recorded videos, making it ideal for fans of audiovisual learning.
Short, to the point videos
The daily on-demand video lessons provided by Science Shepherd are usually pretty short, under 10 minutes or so.
This means that students are less likely to get bored and tune out while watching them.
Rigorous, but approachable, science curriculum
Science Shepherd is a rigorous science curriculum that dives deeply into science and frequently challenges students to apply their logical skills and think critically about both the world around them and how it relates to their faith.
Many of the program's exercises get students to think critically about what they are learning, forcing them to make logical leaps or justify their thinking, rather than just regurgitate the information that they have been taught, which we appreciate.
Yet, with its more casual tone and use of audiovisual materials, the program goes out of its way at times to present the material in a clear, understandable way so that it never becomes too frustrating or difficult for students to wrap their heads around.
Minimal parental involvement
Although the program provides materials to help parents get involved in their student learning if they want to, by and large Science Shepherd is a self-study homeschool science program that guides students through lessons and practice fairly efficiently.
As such, it requires very little of a parent's time and effort and stands in contrast to some of the more time-intensive science programs aimed at younger students.
Strong integration of Christian worldview
Science Shepherd is a Christian homeschool science curriculum that goes beyond sprinkling a bit of scripture into its texts.
The company does an excellent job at getting students to consider how science relates to God's word through various logical and critical thinking lessons and exercises, and doesn't shy away from teaching even controversial scientific topics fully and completely, using them as a method of reinforcing belief in God's word, rather than ignoring them.
Yet, at the same time, it treats science as science and strives to explore and teach its subjects comprehensively and thoroughly.
Online online online versions available
Science Shepherd videos and texts are available in digital formats (streaming, live online classes and ebooks) as well as more traditional, physical formats (DVDs and books).
As a result it can be more easily used by those who are comfortable with letting their students engage in online/digital learning, as well as those who are not.
Very flexible for different age groups
Especially at the Elementary level, Science Shepherd is quite flexible when it comes to letting students of different ages study its materials.
In particular, the company offers two versions of its workbooks, one geared towards younger students and one towards older students, which can allow precocious learners to more easily study more advanced topics in science than they would otherwise be able.
Cons
Can be a lot of reading/information for some students
Science Shepherd is a very rigorous and thorough science curriculum and is very information-rich.
At the higher levels ,this can mean that its textbooks can involve a lot of reading, while at the lower levels students may have to pay attention and concentrate a little harder during the short video lessons to get everything.
Video lessons increase screen time
Although they are short, younger students may spend more time in front of a computer watching Science Shepherd videos, increasing the overall amount of screen time they are exposed to compared to traditional textbook learning.
Who Is Science Shepherd Ideal For?
Parents looking for a rigorous and comprehensive christian homeschool curriculum
Science Shepherd teaches its science subjects in a fair amount of depth and its exercises and tests can challenge students to think a little more deeply about what they are learning.
In addition, it does so through a strong Christian lens, helping students connect the observable world and its scientific phenomena with the Bible.
Parents looking for a self study science program for their students
Through its videos, textbooks, workbooks and activity/lab guides, Science Shepherd carefully guides students through their studies and allows them to work more independently, reducing the amount of time that parents have to spend teaching and overseeing learning.
Students who learn best through audio and video
Science Shepherd has a very strong video-based learning component that can serve as a main form of instruction, making it ideally suited to students who learn better through audiovisual courses.
Precocious science learners interested in tackling more advanced science topics
For its Elementary level courses, Science Shepherd offers customized workbooks designed for younger students, allowing them to study a broader range of science courses than they would usually be offered, including physical science and astronomy.
Parents and students looking for a live online course in science
In addition to its self-paced study, Science Shepherd also offers live online courses for several subjects. Taught like a real class on a regular schedule by Dr. Hardin, they can serve as an excellent option for students who need a little more structure or accountability in their learning, as well as those who prefer a classroom-style learning environment.
Who Is Science Shepherd Not Ideal For?
Those looking for a neutral or secular science curriculum
Although Science Shepherd strives to teach its science subjects comprehensively, including topics such as evolution, it is a Christian homeschool curriculum that makes frequent references to God, the Bible and faith.
As such, it may not be a great solution for those looking for a faith-neutral or secular curriculum.
It is also important to note that Science Shepherd is a young-earth creationist curriculum and so may not suit faith-based homeschools who adhere to old-earth creationism.
Parents of younger students trying to limit screen time
Although better than most due to its short videos and paper-based work, Science Shepherd is an online, video-rich science curriculum and it will increase the overall amount of time a student spends in front of a screen per week.
Those looking for a parent-led curriculum
Although some parents prefer a self-study curriculum, others may have gotten into homeschooling in order to spend time teaching their students themselves.
Although Science Shepherd does offer Parent Companions that can help foster interesting discussions, it is still largely designed around independent study and those looking for a more parent-led curriculum will probably want to look elsewhere.
Price
Note: Prices correct as of writing. All prices in USD.
There is a good deal of flexibility and variation built into Science Shepherd's pricing.
Textbooks, answer keys and videos are offered in both digital and physical forms, i.e. as ebooks and physical books and DVDs and online streaming video.
As might be expected, ebooks and streaming video options tend to be a little less expensive than their physical counterparts, which can help those on a stricter budget.
One thing to note when it comes to streaming video is that Science Shepherd also offers limited-time access subscriptions (15/18 month) as well as lifetime subscriptions.
Limited time access can be a more affordable option although, as the name may imply, students can only log in and access the videos for a certain amount of time.
Similarly, the company's live online classes are offered at two price points- with access to a virtual/digital lab account (more expensive) and without (less expensive but the student needs to do their labs at home with their own equipment).
Elementary Courses (Introductory Science, Physical Science, Astronomy)
Video: $45-$90 (limited streaming vs lifetime/DVD)
Workbook A: $14
Workbook B: $17
Answer book: $3
Bundle: $58.50-$61.50
Middle School Courses (Life Science, Foundations of Chemistry/Physics)
Video: $95-$125 (limited streaming vs lifetime/DVD)
Lab book: $9.50
Textbook: $37.50-$50 (ebook vs physical book)
Tests: $5
Answer Key and Parent Companion: $9-$12 (ebook vs physical book)
Bundle: $153.50
Live course: $500-$750 (no digital lab vs digital lab subscription)
High School Course (Biology)
Video: $180-210 (limited streaming vs lifetime/DVD)
Lab book: $15
Textbook: $52.50-$70 (ebook vs physical book)
Tests: $5
Answer Key and Parent Companion: $11.25-$15 (ebook vs physical book)
Bundle: $256
Live course: $500-$750 (no digital lab vs digital lab subscription)
As always, when considering a curriculum it is important to check for the latest prices, as well as any discounts or special offers that may apply.
Or
Is It Worth The Price
While perhaps not the cheapest homeschool curriculum parents can buy, Science Shepherd can offer the right homeschool a lot of value for money.
The company offers a comprehensive and rigorous study in science across a range of interesting and important topics, from Physical Science and Chemistry through Biblical Archaeology and Astronomy, and doesn't settle for a simple regurgitation of facts.
Its exercises often challenge students to think critically and logically about what they are learning while encouraging them to make critical logical connections themselves.
To teach its material, the program uses short and engaging videos, as well as workbook exercises, various activities and experiments and (at the higher levels) illustrated textbooks.
As a result, Science Shepherd can be said to be a multisensory science curriculum, capable of better serving students with different learning preferences and styles.
Finally, it is a science curriculum with a very strong Biblical worldview.
Not content with merely sprinkling scripture here and there, the program teaches science through an apologetic, faith-based lens, encouraging students to see God's hand in the natural and observable world and providing strong, logical arguments to connect the scientific world to Biblical learning and demonstrate the truth of God's word.
Bottom Line
With its thorough approach to scientific learning, engaging video-based lessons, fun activities and labs and a strong Christian outlook, Science Shepherd can provide homeschools with rigorous and effective science curricula that can not only get kids excited about science, but may also strengthen their belief in the long run.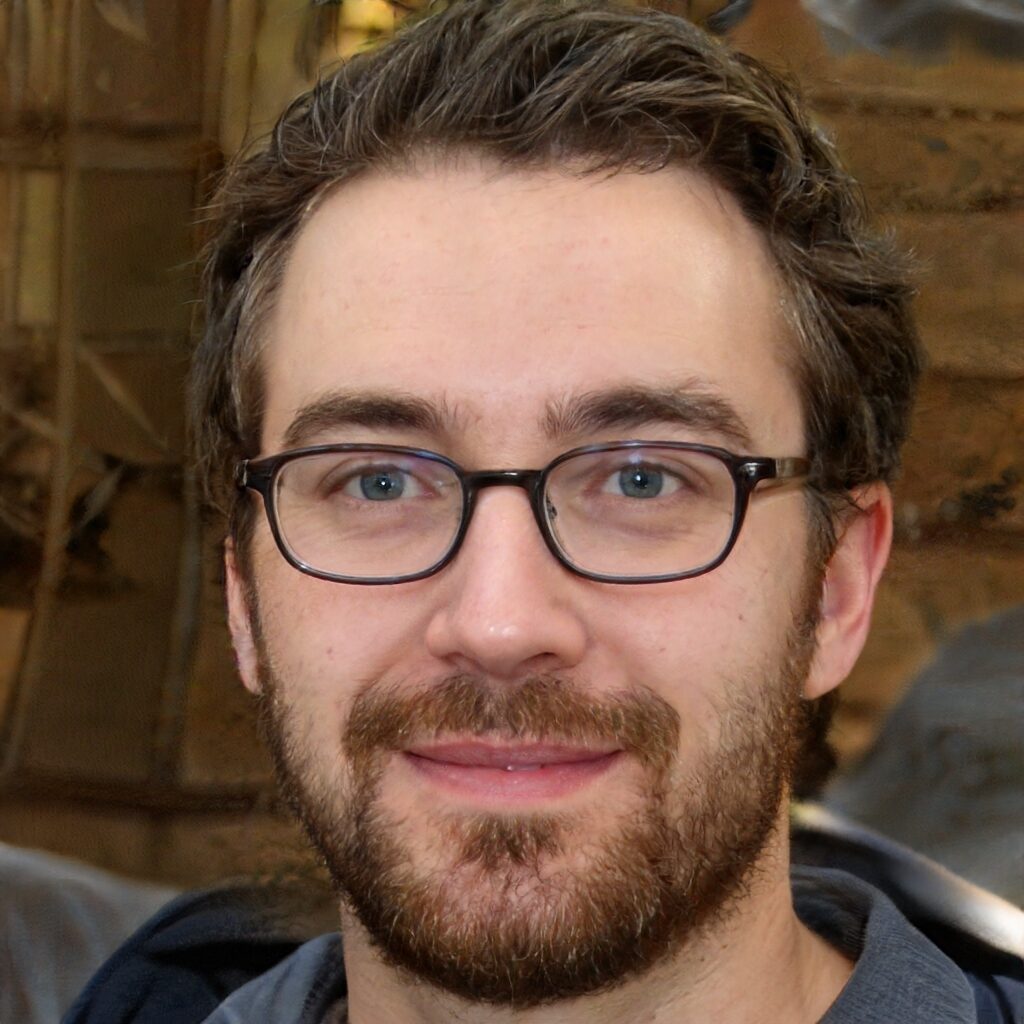 About the Author
David Belenky is a freelance writer, former science and math tutor and a tech enthusiast. When he's not writing about educational tech, he likes to chill out with his family and dog at home.