With a strong reputation for test prep and comprehensive SSAT test prep, Kaplan is a great choice for those looking for a more traditional, less high tech prep solution.
For decades, Kaplan has been one of the most respected names in the educational community. With private tutoring, books guides and more, they're an institution in the test prep industry and it should come as no surprise that they offer quality prep for the SSAT as well.
In addition to their tutoring program, they offer a comprehensive self-paced SSAT prep package that we believe can help your student properly prep and get the best SSAT score possible.
How much does Kaplan SSAT prep cost
Kaplan's self paced course costs $299, which includes access to the full suite of prep material (books, videos, online, quizzes, tests), a prep book and full length practice tests both online and offline (in the book).
For the money you do get a lot of materials. You get online access to their videos, their well-known prep books, online quizzes and full length tests which, combined, we feel can do a solid job at preparing students for the SSAT and are probably the next best thing to investing in a full suite prep class or tutoring which can run into the thousands of dollars.
For $699 you can also get their self paced plus tutoring, which gives you 3 hours of tutoring with one of Kaplan's screened tutors. However, at $400 more (or $133/ tutoring hour), it can be quite expensive and we feel you might be better off buying tutoring separately despite kaplans good tutoring reputation, since you can often get a good tutor for less than $100/hour.
How does Kaplan's SSAT Prep work?
With Kaplan's SSAT prep course you'll get access to a number of tools and materials that can help your student get essential test practice and go over key concepts, question types and even test strategies.
Online Prep Course
Once you sign up and login to their prep course, you're taken to a user portal, like a little personal homepage, where you can then get 24/7 access to the various prep material that Kaplan has for the SSAT. We found the portal to be pretty well organized and laid out, it is fairly easy to use and should be no problem for parents and students to navigate.
This includes access to teacher-led instructional videos to help reinforce key concepts and test strategies, materials that are divided by section and turned into a kind of lesson plan, and quizzes and adaptive question banks that give you an estimated level of difficulty for each question, which can be helpful in trying to assess how your child is progressing.
Users report that the quizzes and questions that Kaplan provides mimic the SSAT pretty well, which makes them a valuable addition to the prep process.
You'll also get access to timed online practice tests (as well as those in the book), which is useful, with online proctoring. The online proctoring is a recorded teacher that mimics the instructions that are given during the SSAT itself, which we feel can help prepare a child for real life test conditions and help reduce anxiety.
However, one thing they are missing is normative scoring for their practice tests, that is when you finish a test it can give you a raw score but does not provide an estimated percentile rank as do some of the adaptive testing options. This makes it a little harder to figure out how well your student would rank in real life.
The Kaplan SSAT & ISEE Prep Book
The self-paced study course also provides students with a Kaplan ISEE/SSAT prep book (digital or physical), as well as online prep material. If you're familiar with Kaplan's other products, like the ACT/SAT study guides, then you'll be more or less familiar with it's layout and style.
Before getting into the nitty gritty of SSAT prep, the study guide gives students and parents an essential rundown of the SSAT and ISEE tests, some tips on how to study and manage their prep time, what to look for and expect.
Once you dive into the chapters, you get a fairly comprehensive understanding of subject matter as it relates to the SSAT. For example, the chapter on Analogies goes into explanation of what analogies are, what bridges are (relationships between words), how to identify them, and a step by step method for approaching and solving these kinds of questions. It then gives a number of practice questions to work on, as well as answers and explanations.
Customers have reported the Kaplan book to be particularly useful for it's math section, which we found to be fairly comprehensive as well.
The book is a combined ISEE/SSAT prep book, so many chapters are devoted to topics common to both tests, like reading comprehension, synonyms, algebra and so on. They do have subsections specific to each test, for instance under math there's Logic and SSAT Math Questions (which we like) but sometimes we found it annoying to jump around finding areas specific to the test or have to read through ISEE material.
Video instruction
Kaplan's prep course provides a number of recorded videos to help students with subject matter and test strategies. Teacher-led, these instructors are fully vetted and screened for competency and clarity by Kaplan.
These videos act as online on demand lessons that include instruction and practice in
Study skills
Subject Areas
Writing guides
Test taking strategies
Kaplan does a really good job with these videos. Although short, we found them to be clear, easy to understand and well produced and overall a good supplement to review key study skills and tips for the SSAT.
Tutoring Option
If you think you might need supplemental tutoring they also offer a package that includes 3 hours of tutoring. These tutors are generally selected for their educational background and experience, and go through Kaplan's development and training course to ensure they are of high quality.
However, at approximately $133/hour (an extra $400 for 3 hours of tutoring), we feel it's a bit too expensive considering you can generally find your own SSAT tutors to supplement your child's learning for less money.
What levels of SSAT Tests do they offer
Kaplan currently offers Middle and Upper SSAT test prep. Given that thousands of kids take the Elementary SSAT, we wish they had the option so as not to leave them in the cold.
Customer Support
We like the fact that the company has several options for customer support, including phone, chat, social media and a support/ticket system that you access online.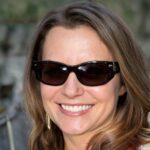 Jennifer Keenes is a writer and a new mom living in Florida. She studied education and, prior to becoming a freelance writer, worked as a substitute teacher at the elementary and middle school level. She is a big fan of the beach, working out and homeschooling her two daughters.
Jennifer