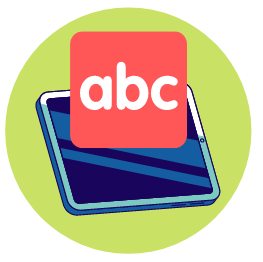 With its colorful and smooth animations, engaging activities, high energy songs and music, and a well-designed and proven teaching method, if you have a child aged 3-8 and are looking for an app to help them learn to read, Hooked on Phonics should definitely be at the top of your list.
Hooked on Phonics Technical Requirements
The Hooked on Phonics app doesn't have very strenuous requirements and runs fairly well on most systems. The app should run decently on:
Windows and Mac
Windows 10 or later
macOS 10.9.0 or later
Amazon Fire
Supported on Kindle Fire HD
What is Hooked on Phonics Learn & Read
A cornerstone of children's literacy education, Hooked On Phonics has been using its particular brand of synthetic phonics instruction to successfully teach millions of kids to read since it was founded in 1987.
One of the ways in which Hooked on Phonics has adapted to the digital era is by releasing their own app, Learn & Read. The app follows the Hooked on phonics methodology while using animations, stories, songs and activities to create a multisensory learning experience.
The app is available for most devices, including Windows/Mac, iOS, Android, Chromebook and Amazon.
Learn & Read Age Range
Hooked on Phonics recommends its app for kids ages 3 to 8, or preschool to about 2nd grade.
We find this age range to be about right.
The cartoons and songs are brightly colored, high energy and use a lot of silly humor, which are well suited for kids under ten as they are perfect at grabbing and holding their attention and interest.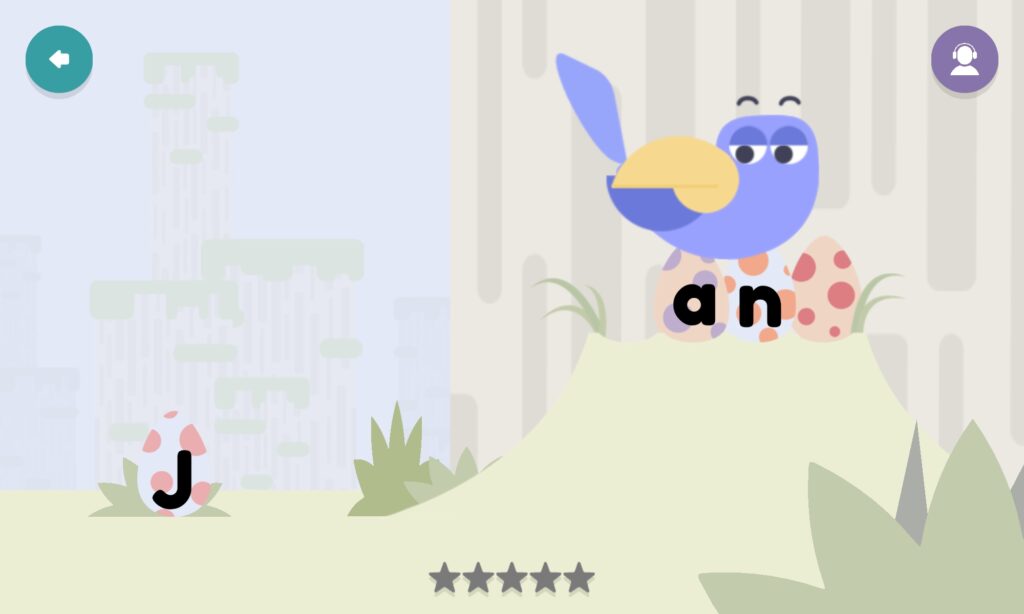 The voice over explanations and instructions are fairly clear and easy to understand, even for younger kids, with narration speaking slowly and clearly throughout.
That said, at the younger range (3 & 4), we believe kids will probably need some assistance and oversight from parents as, depending on their familiarity with touchscreens (and how easily distracted they can be), they may need a little assistance here and there.
One thing to note is that the curriculum does align with Common Core Reading Foundational Skills, as well as most state standards for reading and literacy, for K-2. It teaches topics such as:
Concepts of Print
Phonological Awareness
High-Frequency Words
Letter-Sound Correspondence
And more
Hooked on Phonics App Price
The Hooked on Phonics Learn & Read app is a subscription-based program, with monthly, yearly and lifetime subscriptions.
Note: prices correct as of writing
| | | |
| --- | --- | --- |
| 1 Month | 1 Year | Lifetime Subscription |
| $6.99 | $39.99 | $49.99 |
After downloading the app you'll be offered a (7 day) free trial, after which it converts to a monthly subscription unless you decide otherwise (upgrading or cancelling).
One thing to be aware of, however, is that the app does offer in-app purchases of other Hooked on Phonics material, such as ebooks or subscription upgrades.
While the company does try and prevent little fingers from accidentally making purchases via a security question (asking users to read and input sequences of numbers), most devices that run the app these days can easily disable in-app purchases so we don't feel this will be too much of an issue for parents.
How it works
Teaching Method
Hooked on Phonics is, at its core, based on synthetic phonics instruction.
Essentially, this means that they teach the relationship between letters and sounds and slowly build up their skills until they are able to blend those sounds into full words and sentences.
To do so effectively with small children, the Learn & Read app takes a multisensory approach to teaching.
Cute and colorful animations (visual learning) are blended with music, narration and humorous sound effects (audio learning) and enhanced with interactive challenges, activities and puzzles (kinesthetic learning), all of which comes together to create what we feel is a pretty engaging learning experience.
We tend to like educational programs that take multisensory approaches as they tend to be more effective at engaging different kinds of learners, giving them an opportunity to engage the material in a way that lets them use their own particular strengths.
With literacy in particular, given the important connection between letters and their sounds, multisensory learning has been shown to have many benefits.
In particular, multisensory learning programs engage more areas of the brain during learning, forming stronger and longer lasting connections, they can teach kids to read faster, and maintain their interest in learning longer.
As children progress and complete lessons, they are offered rewards in the form of stars that they can redeem for stickers and other digital, in-app prizes. This slight gamification of learning can, we believe, go a long way in keeping kids excited about using the app and encourages them to keep practicing.
One thing to be aware of, however, is that there is a good amount of repetition with Hooked on Phonics, with the program going over certain topics and words again and again to really solidify the concepts.
Although some kids and parents can find this a bit tedious, it is quite important for younger children to get enough practice in order to form stronger memories.
To their credit, Hooked on Phonics's various changing activities, we do feel that the high energy songs and various activities change learning up enough prevent it getting too boring.
Learning Pathway
The Hooked on Phonics app is helpfully divided into three broad streams that kids can start, Pre-Reader, Learn to Read and Spelling.
Rather than age or grade level, the program allows kids and parents to start based on where they might be in terms of reading skill, which is ultimately more supportive and effective since it allows students to go back and work on fundamentals if necessary without much judgement.
We do feel that it would be helpful to have in built reading assessments or placement testing, which could help guide parents to the proper program, although at the K-2 level this is not as critical a feature.
Each stream is divided into 12-24 steps and children follow a progressive learning pathway. That is to say, kids start off with fairly simple tasks (such as the -at/it/en families), the lessons become progressively more complex and the activities more challenging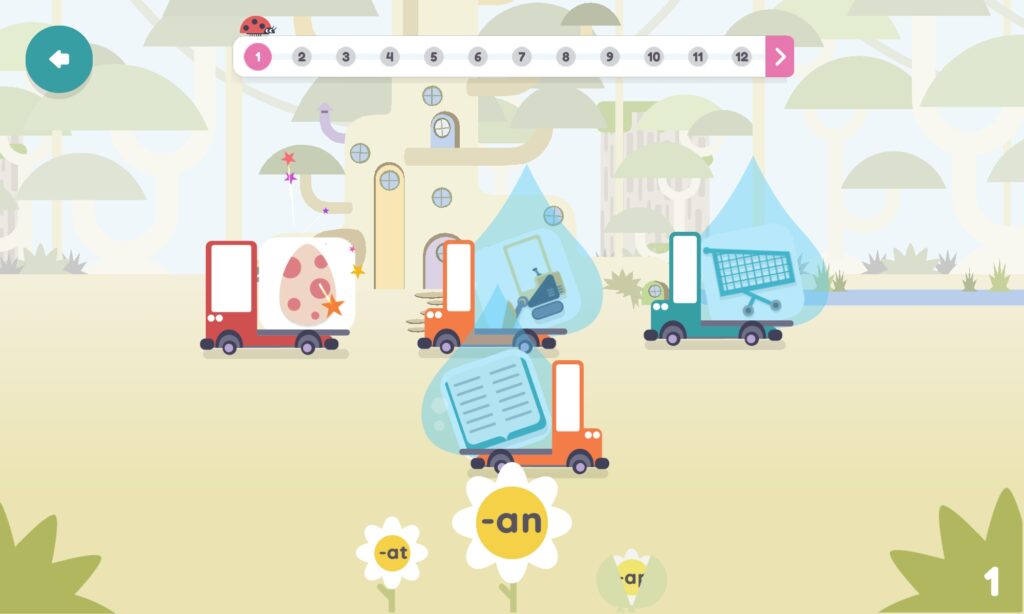 Pre-Reader (12 steps) – In the Pre-Reader stream, absolute beginners and early readers begin to work on the fundamentals that they'll need to start to learn to read, such as learning letter recognition, letter sounds, upper and lower cases and so on.
Learn to Read (24 steps) – Students who are comfortable with letters and who are ready to begin learning to read can start with (or advance to) the Learn to Read steam, where they'll learn different letter families, letter combinations, popular sight words, decoding strategies and more.
Hooked on Spelling (10 Steps) – A supplement to Learn to Read, Hooked on Phonics also includes a spelling component to help with language skill development and with reinforcing their budding skills at reading. Here, kids learn spelling patterns, rhyming words, irregular words, blends short/long vowels and more.
Overall, the app's lessons themselves follow a fairly standard and familiar format.
They typically start off with a short video (under a minute) that goes over the lesson material, often with songs.
Kids then work on several animated, game-like activities, and finally the lessons end with a short digital picture book where they can practice their reading (which can also be set to read aloud).
Aside from the cute cartoon animations, to help keep kids engaged Hooked on Phonics has added a rewards system where kids earn stars for completed activities, which can then be redeemed for things like stickers, digital toys and extra characters.
Learn & Read Usability and Look and Feel
Hooked on Phonics Learn and Read app is very slick and well made as an app, and functions extremely well on most devices.
Learning is filled with funky music and songs and the cartoon animations are very modern, looking like something out of a popular YouTube or Netflix series for young children, and we feel it does an excellent job at engaging kids in its age range.
One thing we particularly liked is the balance of learning and fun.
Unlike some competing learn to read apps where our (admittedly tired) testing kids deliberately started making mistakes to hear the amusing sounds the app would make, Hooked on Phonics kept a stronger focus on learning- at no time did we feel that the animations and sound effects were too distracting for even tired kids.
In fact, some of the most amusing animations and silly sounds were reserved for correct answers, a refreshing feature that kept kids more focused on answering correctly.
Additionally, the Pre-Reader and Learn to Read streams are particularly well organized.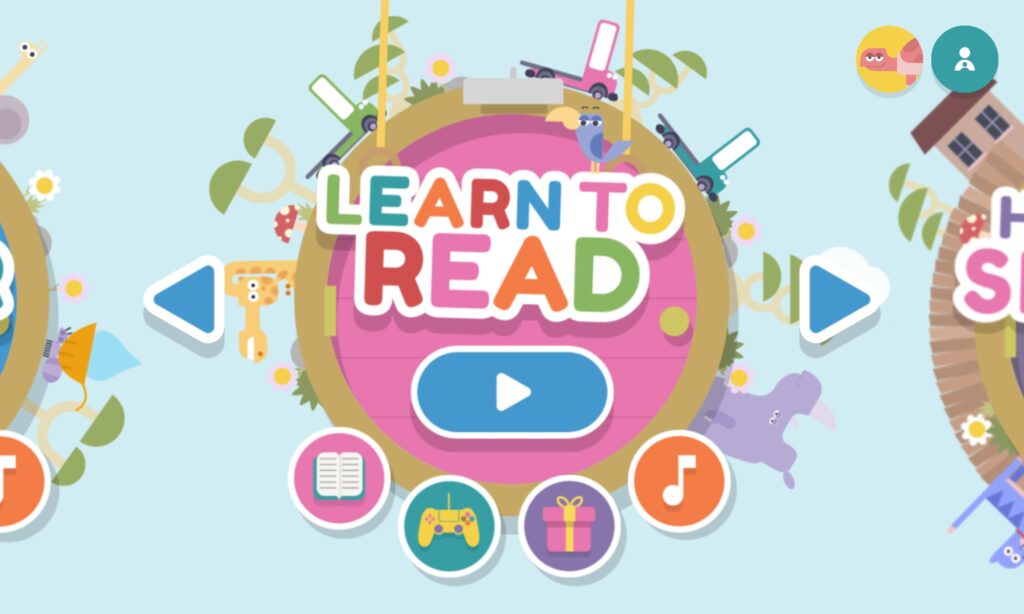 They are divided into separate, helpful sections that let parents and kids navigate the app easily. Each stream is made up of:
Lessons – Prominently located, the lessons section contains the student's learning path and guides them pretty effortlessly from one lesson to another.
Library – Each stream contains its own skill-appropriate library of books. These books are those found at the end of the app's lessons themselves, which lets kids go back and practice their reading as necessary, and neatly divided up by the step for which they're intended.
Games – Similar to the library, the games section allows kids to revisit activities that they have encountered during their lessons. While we would have enjoyed the inclusion of new, more casual games as a break from learning, this section does allow kids to play the activities they enjoy again or engage in more focused practice on certain concepts.
Music Room – Similarly, as kids go through their lessons they can enjoy a variety of highly entertaining songs and videos, which can be accessed and reviewed in the music room.
Finally, we feel the online nature of the app is quite well balanced and very accommodating for today's families.
Being online, the Hooked on Phonics app syncs across devices, meaning you can change devices (from a computer to a tablet) and pick up where you left off, since progress is saved online.
Content is downloaded as you go, which keeps the app quite fast and responsive although on the downside this means lessons have loading times that can take a few seconds, which can cause frustration.
That said, once you access content (a lesson, book game or music video) it is downloaded to your device and is then accessible offline.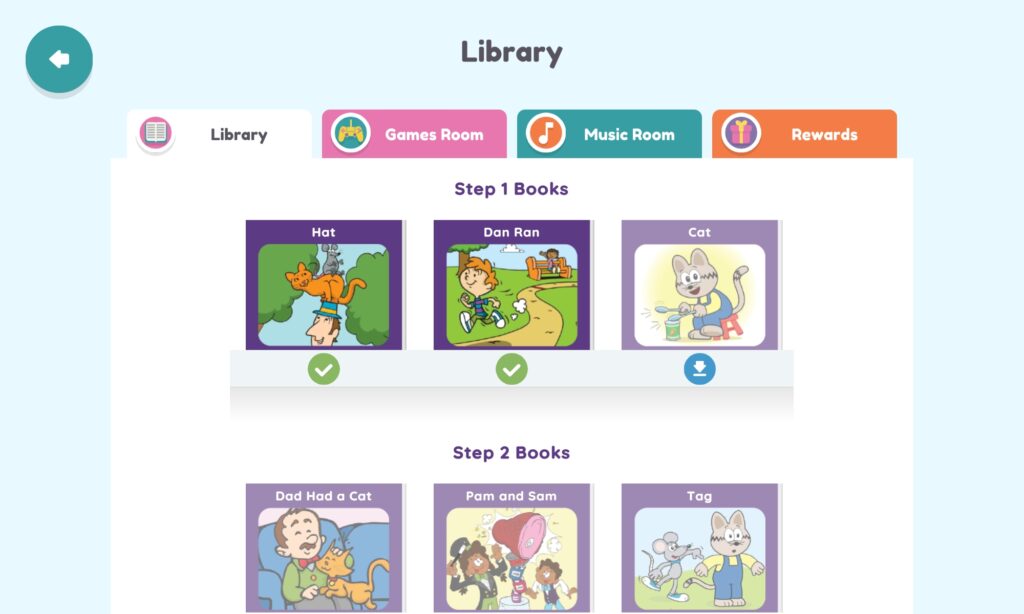 This means that unlike some competing learn to read apps, with a little pre-planning, kids can actually use the app offline.
Conveniently, Hooked on Phonics allows parents to further manage this through their account settings, letting them download lessons and content in bulk ahead of time.
Therefore, if a parent is not comfortable giving their young child access to an online, with a little work they can download everything and then disable the device's internet connection, which is a nice feature in today's world.
Is Hooked on Phonics Learn & Read worth it?
We believe the Hooked on Phonics Learn & Read app delivers excellent value for the price.
For less than $7 per month, kids get access to a pretty sizable amount of entertaining content (well over 250 videos, songs, games, lessons, and books) that's based on a proven, well-respected and widely renowned phonics program.
The app's content is very engaging, with high quality animations, fun activities, rewards and high energy, educational songs that are sure to keep kids entertained as they learn.
Conveniently for parents of young kids, and unlike many other apps, this content is also downloadable and accessible offline, making it perfect for parents who aren't very comfortable handing their kids internet-enabled devices.
Additionally, each subscription account allows parents to accommodate up to 3 readers, each with their own individual and trackable learner profiles, which makes it an even better value for larger families with small children.
One thing to keep in mind, however, is that, as a subscription based app, Hooked on Phonics Learn & Read will automatically renew. This means that you'll be rebilled automatically at the end of your subscription, unless you manually cancel your account or buy a lifetime package.
Bottom Line
With its colorful and smooth animations, engaging activities, high energy songs and music, and a well-designed and proven teaching method, if you have a child aged 3-8 and are looking for an app to help them learn to read, Hooked on Phonics should definitely be at the top of your list.
FAQ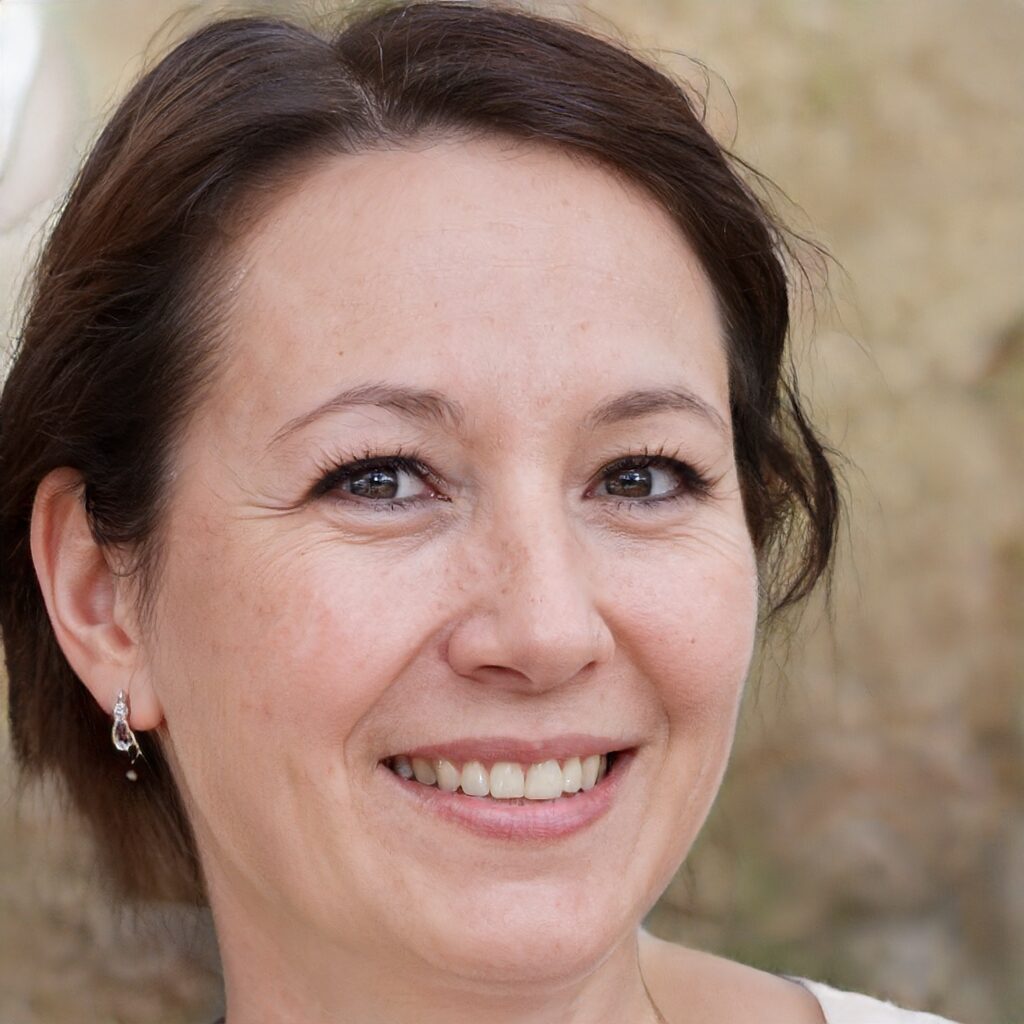 About the Author
Anne Miller is the editor of The Smarter Learning Guide and is a passionate advocate for education and educational technology. A mom of two, she majored in English Language and Literature and worked as a substitute teacher and tutor for several years. When not writing she continues to root for the Yankees and the Giants.