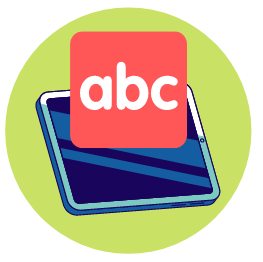 With its straightforward instruction, short and approachable lessons, Bible-based practice and faith/character-building discussions, A Reason For Handwriting can be an effective, easy to use and fun handwriting program for Christian families.
What Is A Reason For Handwriting
Part of the "Reason For…" series of homeschooling curricula, which also includes materials for spelling, reading and science, A Reason For Handwriting is a Christian handwriting curriculum that helps students develop both manuscript and cursive writing skills.
To do so, the series makes use of a combination of guided instruction, scripture-based practice, discussions, activities and more.
What Ages Or Grades Is A Reason For Handwriting Intended For?
Broadly speaking, A Reason For Handwriting is intended as handwriting practice for students at the K-6 grade range.
The series, however, isn't really divided up into traditional ages or grades, but rather offers a number of lettered books that roughly correspond to grades and more or less track with typical handwriting and development.
These include:
| | | |
| --- | --- | --- |
| Title | Approximate Grade | Handwriting Style |
| K | Kindergarten | Manuscript |
| A | Grade 1 | Manuscript |
| B | Grade 2 | Manuscript |
| T | Grade 2 or 3 | Transition to cursive |
| C | Grade 3 | Cursive |
| D | Grade 4 | Cursive |
| E | Grade 5 | Cursive |
| F | Grade 6 | Cursive |
With that said, the program's materials can, of course, be freely used by homeschoolers at whatever level best reflects a student's skill and knowledge, such as by those ahead or behind of "typical" handwriting/grade progression.
Unfortunately, at time of writing, there is no online placement test available and parents will have to use a grade approximation and/or their own knowledge of a student's skill to know where to begin with the series.
What's Required For The Program
A Reason For Handwriting is a fairly compact handwriting program as far as the materials it uses are concerned.
Parents only really require a teacher's guide (which is used for all levels of the program, as we will discuss in a little bit) and a student workbook for the level they intend to teach.
Consequently, parents aren't really required to buy, store and organize a ton of materials with this program, which can be a benefit for budget-conscious or larger families.
A Reason For Handwriting Teacher's Guidebook
The Teacher's Guidebook is where parents will likely spend a good deal of time during the program's lessons and provides the essential structure for its lessons.
The book is a black and white paperback and, while perhaps not the prettiest resource around, we believe it is fairly straightforward and comprehensive.
The Guidebook is intended to guide parents and students through their studies, and includes introductions to the letter forms (including an interesting and rather creative "treehouse" method of forming script letters), lesson outlines, scripture connections, topics for discussion, teaching tips, guidance, extension resources and notes for handwriting evaluation and assessment.
Interestingly, it provides these resources for all levels of the series, with the book being divided into lesson packs for levels K-F, inclusively.
While perhaps a bit unusual, this approach is certainly cost effective and keeps the program pretty straightforward and easy to use in our opinion.
Being paperback, however, parents will probably need to take care of their guidebook in order for it to last 6+ years.
Parents should note that the Guidebook is pretty well scripted and written in a way that both parents and students will readily understand.
In earlier levels, it provides a word-for-word dialogue that they can follow, while later on it provides enough information and guidance for parents to follow along without any issue or prep.
This scripting makes A Reason For Handwriting pretty much open and go as a resource, which can be good news for families new to homeschooling and those unsure of their ability to teach handwriting themselves.
Student Workbooks
The Reason For Handwriting student books are consumable softcover workbooks and are, for the most part, where students will spend a good portion of their lessons.
The workbooks typically contain a short lesson review and scriptural connections, as well as an assortment of handwriting exercises, such as copying, tracing and sentence work, as well as discussion questions and border sheets for written work (that can be colored in).
In all, the student workbooks are well laid out and straightforward, in our opinion, offering students plenty of room for their work, which should help keep their work as neat as possible, although they are meant to be used alongside the teacher's guidebook for more comprehensive and in-depth instruction and skill evaluation.
They are also, in contrast to the Teacher's Guidebook, full color and contain nice cartoon illustrations from time to time, making the series not quite as boring to use as some others we've looked at.
In fact, A Reason For Handwriting includes a visual and, honestly, memorable way of teaching young children proper writing technique and grip, which pops up in the manuscript levels and has students picture a pages lines as a "treehouse," with the top being a roof, the bottom being the floor and so on.
Approach To Teaching
Workbook-based
A Reason For Handwriting approaches handwriting in a more traditional manner, with parents introducing students to letter formation, students tracing and then writing out letters, words and sentences in a dedicated and properly formatted workbook and finally having parents use a guide to assess letter formation, positioning, clarity, slant and so on.

The program's lessons are very consistent, following a familiar format throughout most of the series, which lets students know what to expect and which makes the program quite easy to implement.
Further, the use of a workbook means that, as we stated previously, parents don't have to go out and purchase different sets of manipulatives, CDs, whiteboards, chalkboards or other items that some other more activity-centered programs, such as Handwriting Without Tears, may require.
At the same time, the workbooks and Guidebook also include optional discussions, which can be fun for parents and students alike, some craft work in the extended teaching suggestions and even coloring-work in the border pages, which can keep things from becoming too boring.
With all that said, parents should keep in mind that A Reason For Handwriting isn't the most kinesthetic, get-up-and-run-around or high tech program for handwriting that we've seen and some students, particularly those with different learning styles, may do better with far more integrated audio/visual instruction or kinesthetic/tactile activities. 
Short, easy to sit through lessons
A Reason For Handwriting also keeps its lessons quite short.
The series breaks its lessons into several smaller chunks, usually one per day, and students typically spend about 5-10 minutes daily at the kindergarten level doing the work and 10-15 minutes or so for grades 1-6.
These short lessons allow A Reason For Handwriting tends to be a lot more approachable for students, being easier to work through for more wiggly kids and those who may have struggled with practice in the past.
This can be particularly true given the rather consistent lessons and practice found in the program, which might feel somewhat repetitive in longer sessions.
It also makes the program fairly easy for busier homeschools to fit into their schedules, with parents being more able to squeeze a 5-15 minute daily session into their other language work than they would a 20-30 minute lesson.
Christian
Finally, A Reason For Handwriting also integrates Christian learning fairly tightly into its lessons, making it an inseparable part of its teaching.
Not only does the program make frequent mention of God, the Bible and its scripture, through its parent-child discussion prompts it also can promote positive character values and development.
More than that, the lessons themselves are actually structured around the Bible, with students being provided with different words each day that, at the end of the week, end up forming a verse.
For Christian homeschools, this blending of faith and handwriting practice can add greater meaning and depth to what is usually a more technical area of study and skill development, providing them with an additional opportunity to integrate moral instruction and faith into a week's learning.
A Reason For Handwriting can even be a welcome change from many other Christian learning programs, who may simply sprinkle a Bible verse here and there on a page.
That said, the program's strong Christian connection does mean that it may not be the best option for secular and neutral homeschools, as well as those practicing another faith.
How It Works
Overall, A Reason For Handwriting is a very straightforward penmanship program.
The series begins at the K level and, through levels A and B, teaches students manuscript writing.
After a transition level, students then learn and hone their cursive skills in levels C-F.
Each book is divided into a number of lessons, about 30 of which teach new material, with some books including dedicated review and refresher lessons at the beginning.
The lessons are designed to be parent-led, with parents introducing letter formation from the guidebook where students listen, watch and eventually do practice in their workbook.
The guidebook also offers a number of extension exercises, teaching tips, activities and connections to God and scripture, such as discussions on a wide range of topics in later levels, that can be integrated into a weekly lesson should parents choose.
The workbook lessons themselves follow a consistent 5-day format, with the first 3 days introducing students to a selection of words or letters drawn from a biblical verse (typically 3-4 at a time, although it can vary), the fourth day involving a tracing exercise where students trace out the complete verse and the fifth day having students write the verse out themselves on a dedicated border sheet located at the back of the book.
These border sheets are illustrated along the margins and are printed in black and white so students can color them in as an extra activity when they are done.
The border sheet work can also be used as material for evaluation, with parents having rules and guidance for assessment (slant, clarity, proportion etc) at the back of their guidebook.
Pros and Cons
Pros
Compact
Unlike some other handwriting programs we've seen, A Reason For Handwriting doesn't require parents to buy multiple teacher's guides, slate boards, white boards, activity guides or other manipulatives.
Without a lot of moving parts, it can be an easy program for parents to buy, store and start using.
Open and go
The Reason For Handwriting Teacher's Guidebook is filled with easy to implement and scripted lesson plans that, in some cases, even provide exact wording that parents can use to teach.
As a result, the program doesn't require parents to do a lot of prep before use.
Single teacher's manual for all levels
Interestingly, while A Reason For Handwriting does have a Teacher's Guidebook, it has only one for all of its eight levels, which can be a time and money saver.
Colorful, illustrated student workbooks
Unlike some other programs we've seen, the student workbooks are illustrated and printed in full color, making them a bit more fun for students to look at and use.
Includes discussions and other activities
In addition to standard handwriting practice, A Reason For Handwriting also contains interesting parent-child discussions, practice and coloring activities, which can make lessons a little more interesting.
Strong Christian content
A Reason For Handwriting weaves Christian beliefs and moral study deeply into its curriculum, with its practice being based around Biblical verses and its discussions often touching on and teaching morality and good character.
Short, approachable lessons
A Reason For Handwriting's lessons are pretty short as well, usually only taking 5-15 minutes to complete.
As a result, it can make learning handwriting far less intimidating a prospect than other programs out there and can be great for wiggly children.
Cons
Not the most multisensory program around
Although it does contain discussion and some extra activities, such as crafts ideas and coloring, A Reason For Handwriting doesn't include quite as many kinesthetic or hands on practice activities as some other programs we've seen, relying more on tried and true tracing and writing exercises.
Who Is A Reason For Handwriting Ideal For?
Those looking for an easy to implement, open and go handwriting program
With its scripted teaching guide and fairly compact structure, A Reason For Handwriting is pretty open and go, with parents essentially being able to start teaching without much in the way of preparation.
Those looking for a strong Christian curriculum
A Reason For Handwriting integrates Bible study and Christian thought to a far greater extent than most other programs we've looked at, making it ideal for Christian homeschoolers.
Students who have a hard time sitting through long lessons
Lessons in A Reason For Homeschooling tend to take only a few minutes to complete, making it ideal for students who have had a hard time with handwriting in the past and for students who simply have a hard time sitting through long lessons.
Those looking for a program with deeper parent-child interaction
In addition to teaching handwriting, by integrating faith-based discussion into its curriculum, A Reason For Handwriting can offer parents a great opportunity to bond with their children and explore how they see their faith and the world around them.
Who Is It Not Ideal For?
Those looking for more activity-centric handwriting practice
A Reason For Handwriting largely has students practice and master their handwriting through traditional writing/tracing practice and may not center around as many kinesthetic or hands-on games and activities as some other curricula.
Secular, neutral and non-Christian homeschooling households
A Reason For Handwriting is a Christian curriculum that makes faith and Christian values a core of its practice and study.
As a result, it may not be a great option for those looking for a secular or neutral handwriting program, as well as for those who practice a different faith.
Price
Note: All prices correct as of writing, all prices in USD.
As we've mentioned, there are two main resources that parents will have to pick up with A Reason For Handwriting – a Teacher's Guidebook and a student workbook.
The Teacher's Guidebook is good for all levels of the program (so it only has to be purchased once) and typically costs around $32.95.
The workbooks for each level of the program, meanwhile, cost around $23.95 each.
As always, parents should check for the latest prices for this program, as well as for any discounts or sales that might be offered.
Or
Is It Worth The Price?
Overall, we do feel that A Reason For Handwriting can be an excellent choice for the right homeschooling families.
The program combines straightforward, sometimes fairly creative, instruction with proven and effective handwriting practice in both manuscript and cursive, allowing students to easily learn proper technique and letter formation and hone their skills over the year.
The lessons are also kept quite short, typically under 15 minutes, which can make handwriting learning a lot less intimidating for students and a lot easier for parents to fit into a busy schedule.
Further, along with its workbook-style lessons, the program also includes discussion, coloring and extension activities, which can help keep things stimulating and keep kids from zoning out.
Finally, A Reason For Handwriting also strongly and tightly integrates Christian learning into its lessons, structuring its practice around inspirational Biblical verses and offering character-building discussions centered around morality, proper behavior and faith that interested parents will certainly enjoy.
Bottom Line
With its straightforward instruction, short and approachable lessons, Bible-based practice and faith/character-building discussions, A Reason For Handwriting can be an effective, easy to use and fun handwriting program for Christian families.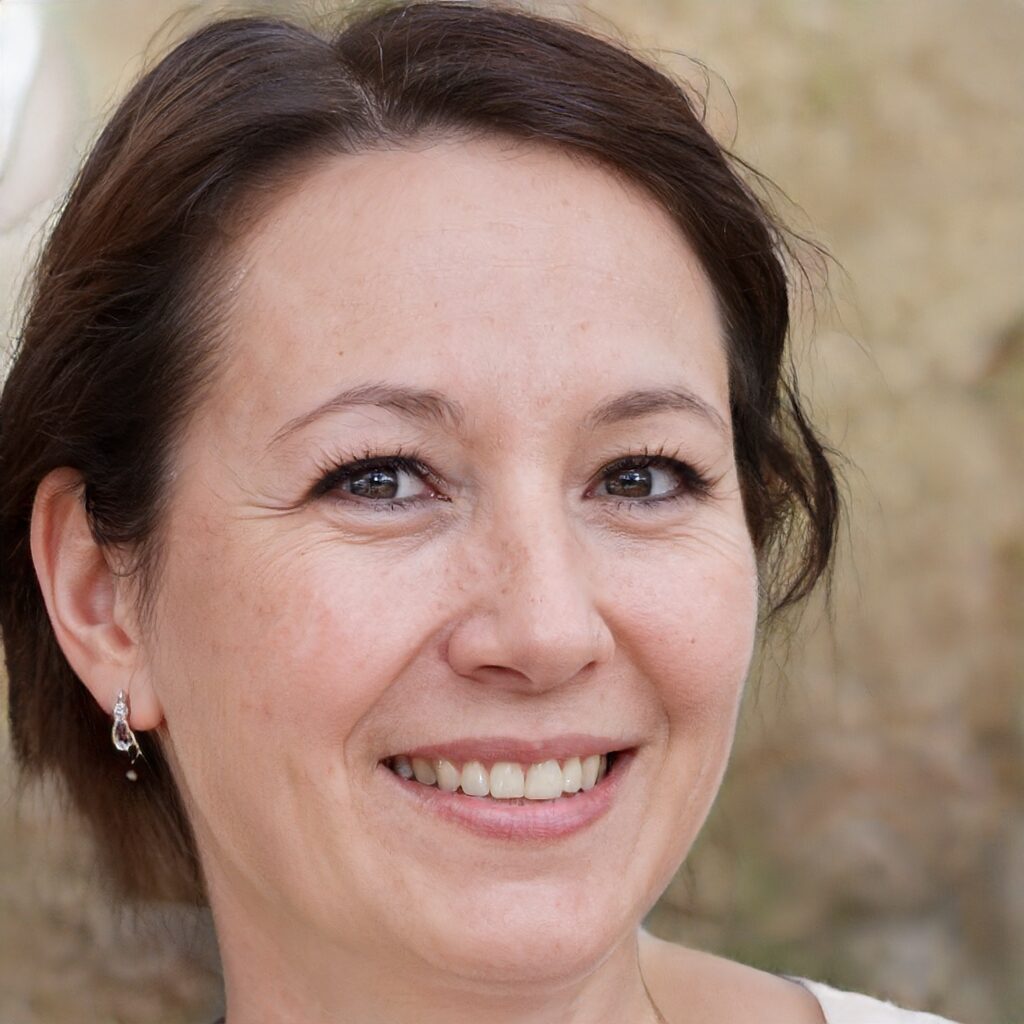 About the Author
Anne Miller is the editor of The Smarter Learning Guide and is a passionate advocate for education and educational technology. A mom of two, she majored in English Language and Literature and worked as a substitute teacher and tutor for several years. When not writing she continues to root for the Yankees and the Giants.