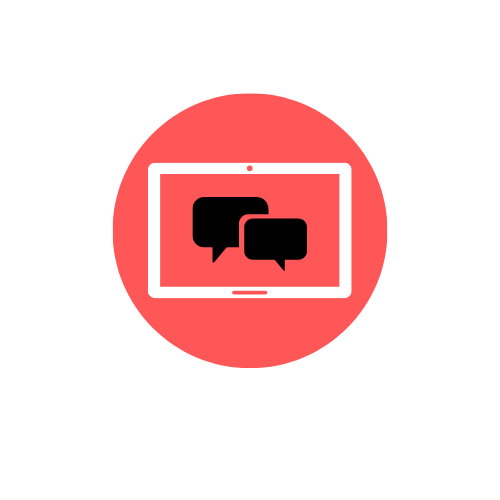 With clear and high quality video instruction, online grading apps and a variet y of tutorials and support, Nicole the Math Lady can automate much of the process of teaching the Saxon Math curriculum, saving parents considerable time and effort and improving student outcomes in the process.
Who is Nicole the Math Lady and what does her site do?
Founded by Nicole Thomas, a Stanford graduate and former math tutor, the eponymously-named Nicole the Math Lady program is a subscription-based website that is designed to help make it easier for homeschooling parents to teach Saxon Math.
To do so, the program offers parents access to a variety of on-demand tools and services, such as instructional videos, real time online grading, online help, tutorial videos and more.
Grades Covered
Nicole the Math Lady offers support for students studying Saxon Math in grades 3-12.
As Saxon has two different numbering systems (Numbered and Intermediate), and can be used by differentiated student learning, this roughly translates to support for:
| | |
| --- | --- |
| Numbered editions | Intermediate Editions |
| Math 3 | Intermediate 3 |
| 5/4 | Intermediate 4 |
| 6/5 | Intermediate 5 |
| 7/6 | Intermediate 6 |
| 8/7 | Course 1 |
| Algebra 1/2 | Course 2 |
| Algebra 1 | Course 3 |
| Algebra 2 | Algebra 1 |
| Advanced Mathematics | Saxon Geometry |
Overall, Nicole the Math Lady does a good job at providing video instruction for most courses offered by Saxon.
That said, it does not cover Saxon Calculus, so students looking for help with that course might be out of luck.
Similarly, parents of students in Kindergarten and grades 1 and 2 will need to look elsewhere as the program does not yet cover Saxon K-3.
What editions of Saxon are supported
Creating a product that deals with Saxon Math can be challenging at times.
Saxon Math has been around since the 80s, has gone through a few revisions and, at any given time, there can be families using any one of its three editions.
There are even some that may be using certain fourth edition textbooks and Saxon's common core series – Saxon Intermediate.
Nicole the Math Lady bases the bulk of the program on Saxon's 3rd edition when it comes to the Numbered series, and the 1st edition for its Intermediate series.
For most parents currently homeschooling math this should be no problem as the 3rd edition is the most up to date for most levels, and is the edition most commonly sold in stores.
For those with older editions who may have bought them used or inherited a set of 2nd or even 1st editions, they can still make use of the video courses as they are taught by topic, which is a big plus.
While the order of the books can be a little different, with a little searching around parents and students can find the lessons they're looking for. Helpfully, the company does provide correlations sheets for many textbooks that can help parents figure out how to use older editions with the program.
That said, older editions of Saxon do not work with online grading, meaning those using 2nd or 1st edition Saxon books will have to update their curriculum or do without this feature.
How it Works
Nicole the Math Lady is an online subscription service that offers a variety of tools and services that can help parents teach Saxon Math to their kids in an easier and more effective way compared to the traditional textbook method.
From instruction and practice to grading and tutorials, these services cover pretty much every aspect of teaching Saxon math in a homeschool setting.
The program is really designed to add up to a fairly complete self-study online Saxon Math program for kids, one that can take much of the burden of teaching math off of parents so they can focus on other students or other tasks.
Each year's membership is linked to a specific level of Saxon Math, meaning a particular year's curriculum, and although the site doesn't sell the textbooks itself, the program follows the topics and structure of that level fairly closely.
Homeschooling parents should note that Nicole the Math Lady uses both the traditional, non-common core aligned numbered series of Saxon Math (Math 5/4, 6/5, 7/6, 8/7 etc.), as well as the common core intermediate series (to Algebra 1 at time of writing), which is kind of cool as it opens the program up to different Saxon homeschool methods and philosophies.
While each year's membership for each student is linked to a specific level or textbook, the company does allow parents to freely switch between textbooks as they go, should they need to move up or down a level.
This can add a very useful level of flexibility for those new to or switching into Saxon, as they may not be certain as to which level meets their students needs and particular pace of learning.
Interestingly, the company allows parents to add another textbook at the same level (For another student) for about $10 per year per textbook.
This can be a helpful option should parents be in a homeschooling pod or simply want to add a friend's child or a sibling to the program at the same level.
Similarly, the company allows parents to switch into larger family plans at any time, giving them access to all textbooks at once, which is helpful for large homeschooling families.
Features
Nicole the Math Lady's program offers a variety of features that can help teach Saxon Math at home.
In particular, as of writing, the site offers:
Video instruction (Lesson and practice videos)
Cheat Sheets
Study Hall – a variety of help and tutorials (Private FB Group, class chat, One-Minute Tutorials, Masterclasses)
Online Grading
Drill Team
Video instruction, cheat sheets and access to a private Facebook group are included in every package, while the remainder are available in more premium packages.
Drill Team, however, is a separate item altogether that is purchased in addition to a plan.
While all this does create something of a complex pricing system that can take a little more time to sort out than those of other math programs, it does offer parents a good deal more flexibility and customizability when it comes to picking the features they want, which we appreciate.
Parents can opt to pay more and have all the features activated, creating what is essentially an online self-study Saxon Math program, leaving much of the teaching and grading to Nicole the Math Lady and taking more of an oversight role.
Alternatively, they can choose a more minimalist package if they feel they'd rather have some help with instruction but prefer to otherwise take a more hands-on role in their child's education.
Given the fact that the difference between the basic and most premium package is only about $40 per level per year (for individuals), we like that the choice becomes more about personal involvement and homeschool philosophy than it is a question of money and affordability.
In other words, parents on a budget don't necessarily need to feel railroaded into purchasing fewer features, which is a nice change of pace from other programs.
Instructional Videos
Nicole the Math Lady offers on-demand videos that cover the various topics and math subjects included at each level.
The videos in the program are streamed, which means they can't be downloaded but can be rewatched as needed from the site.
There are also two kinds of videos offered – lesson videos and practice videos, covering both knowledge and skill development. The idea being that, in line with Saxon's methodology, students first learn a topic and then get ample practice to develop skill fluency.
Lesson Videos
Lesson videos serve to explain and teach the various concepts contained in each level of Saxon.
The video lessons cover nearly all the lessons provided in the Saxon textbooks, with the obvious exception of the hands-on investigations and projects, that require students to work on their own with some parental involvement.
The overall idea is that these videos can either supplement or in some cases even teach the material in place of a parent who doesn't have the time or who feels that they don't have the ability to teach math themselves.
Overall, we think Nicole and her staff do a pretty good job at this.
Video lessons are generally arranged by topic, as well as math level, which makes them highly specific and easy to navigate by both students and parents. For example students might have videos covering calculating the area of parallelograms and trapezoids for algebra 1, or a video covering how to multiply fractions for Saxon 8/7.
Interestingly, because they are arranged by topic, it means that students using older editions of Saxon (or even other curricula altogether) can make use of the videos to get useful explanations in math.
In terms of the videos themselves, they are typically short and to the point, which is really helpful for students who just don't have the patience to sit through longer lectures in math.
Videos for younger students are anywhere from 3-7 minutes while those in more advanced math are up to 25 minutes. Combined with related practice videos that are around 5-10 minutes long, Nicole the Math Lady's video lessons are up to about a half hour at the most.
In general, the videos use a friendly and casual style, with Nicole standing in front of a whiteboard and going over math concepts and problems (unlike other programs that instruct from off-screen, such as CTC or My Math Assistant). 
To help convey concepts more effectively, Nicole offers a variety of unique techniques for remembering math facts, ranging from simple mnemonics and memory tricks to fun math songs that kids can learn. To keep things lighthearted, there are even "Corny Brain Breaks," where the videos take a break from math with some jokes told by kids.
The videos are very much aimed at kids, and seem clearly designed for them to be able to watch with minimal parental guidance.
Although there aren't a lot of props or other visual aids, Nicole does make the math very approachable and less intimidating, explaining concepts very clearly and simply and bringing in real life examples when possible.
The short length and approachable nature means that parents shouldn't have too much of a problem using these videos to supplement Saxon lessons or even sitting their child down in front of them for a few minutes while they deal with other homeschooling tasks or chores.
That said, this short length can be a double-edged sword for some students.
Because the videos tend to be fairly quick-paced, although fine for most students they can be a little tough for students who struggle with math or who have learning difficulties.
These students may have trouble grasping concepts the first time around, and may require more thorough, slower and intensive explanations in addition to the videos.
An example of Nicole teaching Arithmetic basics (lesson 1a of Math 8/7) can be found below, and we feel that this video really gives a good sense of what a lesson video is like:
Practice Videos
Along with the lesson videos, Nicole the Math Lady's program also includes a variety of separate practice videos.
Much like a tutor, these videos introduce practice problems and then work through them to give students a good idea of how to put knowledge into practice, giving students an opportunity for more thorough skill development in addition to knowledge development.
The practice problems included in the videos are unique to the program, although they relate to and follow the general sequence of the Saxon textbook to which they are linked.
They are wholly created by Nicole and are independent of Saxon, and while this does mean that parents have to trust the program to provide practice questions of sufficient challenge (and we think they do), having separate and unique problem sets can provide a few benefits to parents and students.
For one thing, it means that the practice videos are more edition independent.
As they don't correlate to any specific Saxon text they can be used with pretty much any edition as long as the student has learned the requisite material.
These problems are also more resistant to cheating, in case students get their hands on the teachers guide and solutions manual.
Finally, these practice sets can be used as a supplement to the regular Saxon workbook problems.
True to the Saxon way, this can give kids more computational practice than they would otherwise receive from the textbooks alone, which is nice.
Online Grading
One feature of Nicole the Math Lady that is both interesting and that can be a real time saver for parents is Online Grading.
Essentially this is an online tool or web app that contains a variety of questions that students work on.
The problem sets for Online Grading are linked to specific books and editions of Saxon Math, meaning that students work from the workbook and test book problems and then enter their answers into the site.
The app then tells them if they are correct or incorrect, keeps a tally of their responses and can even link specific questions to specific videos if a student needs a quick refresher.
Overall, the Online Grading feature can automate a lot of the correction and administration that parents would otherwise have to do when teaching math, making it a real saver.
Rather than sitting, monitoring and then correcting student work, parents can use the website to assign students a certain number of questions per lesson or administer a test.
The web app then takes over, grading students work in real time and results can then be emailed as a progress report to parents afterwards.
Online Grading can cover pretty much the entirety of a Saxon Lesson's practice, including warm ups/power ups, practice lesson problems, integrated problem sets, tests and even investigations (minus the hands-on components, obviously).
Combined with the unique problems contained in the practice videos, we believe it can provide students with a far richer and more efficient learning experience, in our opinion, than can be provided with a traditional pen and paper Saxon textbook.
Online Grading is quite flexible as an app, which is something we appreciate when it comes to homeschooling programs.
Parents have a good deal of choice when it comes to using the online grading system as most of its features can be toggled on or off or customized to a parents' preferences.
For example, parents can choose how many retries a student can attempt on both practice sets and tests, or whether or not they want to receive emails about their student progress and results.
On the downside, however, being aligned to specific books and editions means that to use this feature parents and students have to have the particular books and editions used by the site.
If a parent is using an older edition, for example, the questions and their order may not match up, causing possible error and frustration.
Similarly, as of writing, Online Grading is still not available for all textbooks, although the company does make it pretty clear which textbooks are supported and is currently working on adding more.
Study Hall
Recognizing that students sometimes need a little extra help when studying math, Nicole the Math Lady also provides an area that provides students with a help area called Study Hall.
This area offers several interesting features that can help kids with their self-study, such as one minute tutorials, masterclasses and a class chat feature.
One minute tutorials
The one minute tutorials are, pretty much as might be expected from the name, extremely short (1-2 minutes) and to the point explanations on very specific skills that students might forget or get confused about.
These tutorials are really designed to help students if they get stuck with a computational problem, rather than as a review of a more complex topic, but can still be helpful when doing practice sets or before an exam.
Masterclasses
Masterclasses are longer (30 minutes or more) videos that are really designed to address broader gaps in student knowledge and skill that may exist.
Each masterclass is sort of an on-demand class about a specific topic. They explore ideas from beginning to end, acting less as a refresher and more as a full teaching experience.
These masterclasses can be a great help to students moving into Saxon from a different and/or less rigorous program, especially if those students have had trouble absorbing the information from their previous program.
As it is sometimes hard to predict where a student will have gaps in their learning, an accessible, as needed and fairly comprehensive review of a specific math topic can be very helpful.
Class chat
While the tutorials and masterclasses offer topical help, students can get specific help for their needs through a sort of moderated message board function built into the site, called Class Chat.
Parents or students who find themselves stumped on a practice problem or even a specific topic in math can post it to the wider Math Lady community and receive a direct response from either other users (subject to approval by staff for accuracy, safety and appropriateness) or a member of the site's staff if no appropriate answer is found.
This feature is kind of cool and good for last minute clarifications and highly specific questions.
One thing we thought was pretty useful was that students can upload photos drawings and diagrams to the chat, meaning students don't have to spend as much time describing their issue as questions and responses can be assisted with visual diagrams.
Another thing we found interesting is that students can earn recognition for correctly and properly answering each other's questions (i.e. their submitted responses are approved by staff members).
Answering questions can not only reinforce learning, as students review topics and challenge themselves to explain concepts clearly and thoroughly in their own words, but can also help foster a sense of belonging and community and help kids develop greater self-confidence in their own math skills in the long run, letting them realize that they actually do know concepts well enough to explain them.
Overall, we feel the Study Hall is a very useful and pretty comprehensive feature for users.
It provides assistance with skill-level, topic-level and personal problems that students are having, which in turn can help make studying Saxon an easier and even more personalized experience.
Interestingly, although included with the more premium plans, Study Hall can be purchased as a stand alone program, which allows those not using Saxon to get supplemental help from the topic-based tutorials and masterclasses, although the chat remains linked to the Saxon curriculum and methodology.
Student Clubs
Nicole the Math Lady has also integrated a sort of incentive system, with specific "Student Clubs" that recognize specific achievements:
The All Right Club
The 30-5 club
And a club for those who subscribe to the Drill Team program, the Math Fact Masters
Each of these "clubs" reward students for achieving certain goals, such as getting a perfect score on a test or practice set or doing five practice sets in a row.
Although they are available to students with any subscription package, these clubs are completely optional and must be manually applied for.
Achievements are not tracked by the program (as online grading is not available for every plan or textbook), instead parents send in an application and a photo and students, in turn, receive recognition in the form of a shout out on the program's weekly video.
While it's perhaps not the most exciting reward out there compared to, for instance, the points, badges and unlockable content available in digital math apps, publicly recognizing a student's achievements and abilities in math can be a form of positive reinforcement that can, in turn, have a strong, positive effect on their sense of self and their own math ability.
Further as these goals are highly specific, very attainable and relevant to studying math, they can act as effective goals to set for kids, at least initially, which can help motivate them and better focus their efforts.
Drill Team
A very back-to-basics type of math program, a key component of Saxon's methodology is its focus on developing practical math skills, with students spending a great deal of time memorizing and practicing a variety of math facts.
Not the most exciting or intrinsically interesting part of math learning, in part due to its heavy focus on rote memorization, drill can often be a frustrating and challenging component for homeschoolers.
Done wrong, it can even lead to so-called "drill and kill," where students eventually tune out of learning.
Yet the ability to quickly and effectively recall and use a variety of math facts can have a positive and sometimes dramatic effect on student performance, improving accuracy and speed…at least when it comes computational math problems.
To help make math fact memorization and drill a little more interesting and tolerable for homeschoolers to both teach and learn, Nicole the Math Lady offers a feature called Drill Team.
Purchased separately as an add-on, Drill Team is almost its own program and is separate from the plans and their features.
Led by an animated version of Nicole, the Drill Team is a collection of music videos, recitation exercises, flash cards and even games that use songs and other activities to help students with their math facts.
In addition to being more interesting than written drill, Drill Team tries to make math drill more of a multisensory experience for kids, activating different cognitive pathways and making it easier for kids to memorize and more quickly recall key facts.
In addition to the digital learning, Nicole the Math Lady also offers an optional, hands-on component called the Adventure Kit to complement the Drill Team. It effectively extends the multisensory learning to include more tactile sensory involvement,
These kits include physical educational tools, such as math fact flashcards, whiteboard style flashcards kids can write on, stickers and more, and can be a great way to take math fact practice offline, especially considering the screen-intensive nature of the rest of the program.
Overall the drill team activities are quite fun, our tester particularly enjoyed the music and action filled videos, hosted by some energetic teens, as well as the various exercises and online games that it included, such as the match games centered around certain math facts and skills.
That said, both the drill team and the adventure kits are extra costs that must be purchased in addition to the main program and are not included even in the more premium plans.
Although sold separately, they can be bought together as a bundle and, despite not being all that expensive in an absolute sense, their bundled price does approach that of a basic plan, something parents on a budget should consider.
Nicole the Math Lady: Pros and Cons
Pros
Automates and simplifies much of the process of teaching Saxon at home
Teaching math isn't always so easy for parents.
Some parents are themselves a little shaky on the subject, while others simply have a hard time fitting math lessons and Saxon's ample amounts of practice into a busy homeschooling life.
With its instructional videos, practice videos, tutorials and online grading, Nicole the Math Lady not only provides high quality math instruction but automates much of the process of practice/test administration and correction as well, reducing much of the demand on parents time and allows them to step back and take a more manageable, supervisory role over the process.
Provides a lot of value for money
With plans that start at less than $60 per year, Nicole the Math Lady also provides a lot of value for money.
Basic subscription plans offer access to lesson videos, practice videos, cheat sheets, a private facebook group and more.
The more premium memberships add in automatic correction and grading and valuable, skill-building tutorials and complete masterclasses that can really improve the learning experience, all for under $100 per year.
Easy to add siblings, upgrade plans on the fly
Nicole the Math Lady makes it quite easy and relatively affordable to add other students to a plan.
Parents can add another child to the same textbook for only $10 per month more and can upgrade to family plans at any time, which are themselves quite affordable.
Despite giving families access to all textbooks and supporting up to 9 students, the largest and most premium family plan still comes in at under $200 per year, or about the cost of a single curriculum package.
Video instruction is topic based, can be used with older editions
While the online grading is very specific to certain editions of Saxon math, Nicole's videos are topic based, meaning they are sorted by the math concept or skill being taught rather than just being linked to a particular scope and sequence rubric.
This means that parents and students using older editions (or even non-Saxon Math curricula) can, with a little browsing, find the videos that correspond to their particular week's lesson plan and use them as a supplement for learning.
Supports common core and non-common core Saxon editions
While most homeschool families will probably be using Saxon's non-common core aligned numbered series, for those who choose to follow a common core curriculum Nicole the Math Lady also has plans that support the standards-aligned Intermediate series, making it more accessible useable to a broader variety of homeschool philosophies.
Short video lessons are great for kids
The vast majority of videos in Nicole the Math Lady's program are quite short and to the point.
They explain math concepts quickly and effectively, making them a lot easier for kids to follow, especially those who aren't particularly enthusiastic about learning math and whose attention may otherwise wander.
Makes math learning more approachable
From the casual and fun lesson videos to the song and activity-infused Drill Team, Nicole the Math Lady's program is very unintimidating.
The program's lessons and methodology make math a more approachable, understandable subject for kids, which can be particularly helpful for students who have math anxiety and those who simply believe math "isn't for them."
Cons
Isn't available for all Saxon grade levels
At this time, Nicole the Math Lady's program is only available for grades 3-Advanced Mathematics, meaning that Saxon K-3 and Saxon Calculus are not covered.
Those doing early math learning and those interested in taking more advanced high school Saxon math courses will have to look elsewhere.
Instruction can be a little quick for some students
While the videos are short and to the point in order to keep kids focused as much as possible, it does mean that they do cover material at a fair pace.
Although Nicole does a good job at explaining material in the time allotted, students who have more severe difficulties in math may struggle to absorb concepts the first time around and may need repeated viewings or even more thorough help from parents to really work through the material.
Online Grading is edition specific
Because the Online Grading feature is designed to work alongside the student textbook, with students reading questions and inputting solutions into the grading app, it means that the program is, by necessity, linked to a specific edition of Saxon Math (usually 3rd).
As the questions and order of content can vary between editions, those using older editions (or in some cases 4th edition) won't be able to effectively use Online Grading, although they can still make use of the video instructions.
Screen-time intensive
Nicole the Math Lady effectively turns Saxon Math homeschooling into a more digital and online math course.
This means that students will spend more time in front of a screen, and this may be an issue for some homeschooling families who are already struggling to limit screen time.
Who is Nicole the Math Lady Best For?
Parents unsure of their own math teaching skills
Nicole's lesson and practice videos do an excellent job overall at explaining math concepts simply and efficiently, and can be a great resource to help convey math concepts to kids if a parent is new to homeschooling or just a little rusty in math themselves.
Those who like Saxon but are looking for more automated features
Saxon Math can be a great spiral math curriculum that develops strong computational math skills in students. Unfortunately it is also a relatively traditional pen and paper curriculum that is based on textbooks, workbooks and solution manuals that homeschoolers have to work through.
By providing online videos, grading, incentives and even progress tracking, Nicole the Math Lady can replicate many of the features found on more cutting-edge digital math programs and can help bring the Saxon curriculum into the digital age.
Homeschoolers with busy schedules
Saxon Math is known for being effective, but also for demanding a high level of parental involvement in its lessons, something that's not always possible due to the demands of everyday life.
With video lessons, guided practice and online grading capabilities, Nicole the Math Lady can do a lot of the more time-consuming work that homeschooling math requires of parents, freeing busy parents to concentrate on the other tasks that demand their attention.
Larger Homeschooling Families and Homeschooling Pods
Nicole the Math Lady can be a good solution for larger families and homeschooling pods.
The site offers affordable packages for up to 9 students that provide instruction for every level of Saxon.
The site also allows accounts to purchase additional seats for the same textbooks for only $10, which is a fairly cost effective solution for small homeschool pods that have students at the same math level.
More independent students and families promoting self-study
With video lessons, practice videos and the option for online grading and help/tutorials, Nicole the Math Lady can be used as a fairly complete Saxon self-study course for kids in its grade range, guiding students through the material and allowing them to study math more independently of their parents.
Those on a budget
Starting at under $60 for a year's subscription, or about $5 per month, Nicole the Math Lady can provide a lot of time saving help at a price that won't strain most families' budgets.
Who is it not ideal for?
Those looking for K-3 or Calculus math support
As Nicole the Math Lady currently only supports Math 3-Advanced Mathematics, it is therefore not a supplement for those in earlier grades or those seeking to study Calculus.
Parents who enjoy being deeply involved and hands-on with homeschooling
Nicole the Math Lady is a program designed to take much of the burden off of teaching math, automating some of the process and tasks involved and encouraging more self-study from students.
As a result, while it can be configured to be used as a simple supplement, it really isn't the best option for those who prefer to be more deeply involved in teaching their kids math all things considered.
Parents looking to reduce screen time
Nicole the Math Lady teaches using a variety of videos and involves frequent use of the program's website, as a result students will spend more time in front of their computer or tablet compared to the traditional pen and paper Saxon curriculum.
Consequently it may not be the ideal option for those who want to minimize their child's screen time.
Students with severe challenges in math
While Nicole does an excellent job at teaching math, using short and to the point videos filled with clear explanations of concepts, students who have a very hard time learning math and those with learning difficulties may find that they need more intensive one-on-one lessons that go slower and take their time carefully explaining concepts.
Plans, features and price
Note: Prices correct as of writing, all prices in USD.
As with other subscription services, Nicole the Math Lady has a variety of packages available at varying price points.
There are four plans available for most levels in math:
Note: Advanced Mathematics and Geometry are currently limited to Basic and Pro plans.
With so many features across several plans, it can get a bit confusing at times.
All Nicole the Math Lady plans come with access to video lessons and practice videos, as well as cheat sheets, student clubs and access to the company's private facebook group.
They differ mainly in the remaining features they offer.
Essentially, the basic and premium packages represent the ends of the spectrum, with the premium containing all features and the basic plan including the minimum.
Priced the same, the difference in Pro and Plus packages boils down to whether a parent wants to add Study Hall features (tutorials, chat and masterclasses) or Online Grading features.
In all, there isn't a huge amount of difference in price between these packages (about $40 per year at the individual level), and given the included features for each package, we feel that a parent's choice between them should really boil down to how much involvement they would like to keep in teaching math.
Those that want a little help with teaching but want to administer tests and work with students on practice themselves are best served by the Basic and Pro packages.
Those who are perhaps more time constricted and would like the teaching to be a bit more automated and based around self-study are best served by the Pus and Premium packages.
Individual Subscriptions
| | | | |
| --- | --- | --- | --- |
| Basic | Pro | Plus | Premium |
| $59/year | $79/year | $79/year | $99/year |
| Videos | Videos | Videos | Videos |
| Cheat Sheets | Cheat Sheets | Cheat Sheets | Cheat Sheets |
| FB Group | FB Group | FB Group | FB Group |
| | Study Hall | | Study Hall |
| | | Online Grading | Online Grading |
Family Subscriptions (2-5 students)
| | | | |
| --- | --- | --- | --- |
| Basic | Pro | Plus | Premium |
| $99/year | $129/year | $129/year | $149/year |
| Videos | Videos | Videos | Videos |
| Cheat Sheets | Cheat Sheets | Cheat Sheets | Cheat Sheets |
| FB Group | FB Group | FB Group | FB Group |
| | Study Hall | | Study Hall |
| | | Online Grading | Online Grading |
Family Subscriptions (2-5 students)
| | | | |
| --- | --- | --- | --- |
| Basic | Pro | Plus | Premium |
| $129/year | $179/year | $179/year | $199/year |
| Videos | Videos | Videos | Videos |
| Cheat Sheets | Cheat Sheets | Cheat Sheets | Cheat Sheets |
| FB Group | FB Group | FB Group | FB Group |
| | Study Hall | | Study Hall |
| | | Online Grading | Online Grading |
Drill Team and Adventure Kits (Extra)
Drill Team and the associated Adventure Kits are not included in the above packages and must be purchased separately.
Drill Team – $21.99/year
Adventure Kit – $23.99/year
Bundled package (Drill Team + Kit) – $56.99
For the latest prices and any discounts or savings, make sure to check out Nicole the Math Lady's website.
Is this program worth the price?
On the whole, we feel that Nicole the Math Lady's program is definitely worth the price and, for the right homeschool, provides a lot of features and value for the money.
For less than $100 per year, or less than $10 per month, parents and students get access to a host of high quality teaching and practice videos designed around the Saxon Math curriculum for pretty much every level.
The quality of instruction is solid, as well. Nicole's explanations of math concepts are thorough and her casual, clear explanations of topics makes math far more fun and approachable for students.
Parents and students also receive a host of supporting materials, access to tutorials, help and classes if needed, and, if they are using the 3rd edition of Saxon, they have the option of Online Grading, which simplifies and digitizes the administration of Saxon's tests and practice problems to a fair degree.
Beyond the issue of money, Nicole the Math Lady can also be a great time saver for busy homeschoolers and can provide much needed curriculum supplementation for parents who are either new to homeschooling or don't feel comfortable tackling such an important topic on their own.
Overall, although the program doesn't cover early childhood math and Calculus, for the subjects it does cover it is an interesting and useful program that should definitely be a top consideration for parents who are having a hard time homeschooling Saxon's math program themselves.
Bottom Line
Whether due to a lack of confidence in their own skills or simply a lack of time due to a challenging schedule, parents sometimes find teaching their kids Saxon Math themselves a little too difficult.
With clear and high quality video instruction, online grading apps and a variety of tutorials and support, Nicole the Math Lady can automate much of the process of teaching the Saxon Math curriculum, saving parents considerable time and effort and improving student outcomes in the process.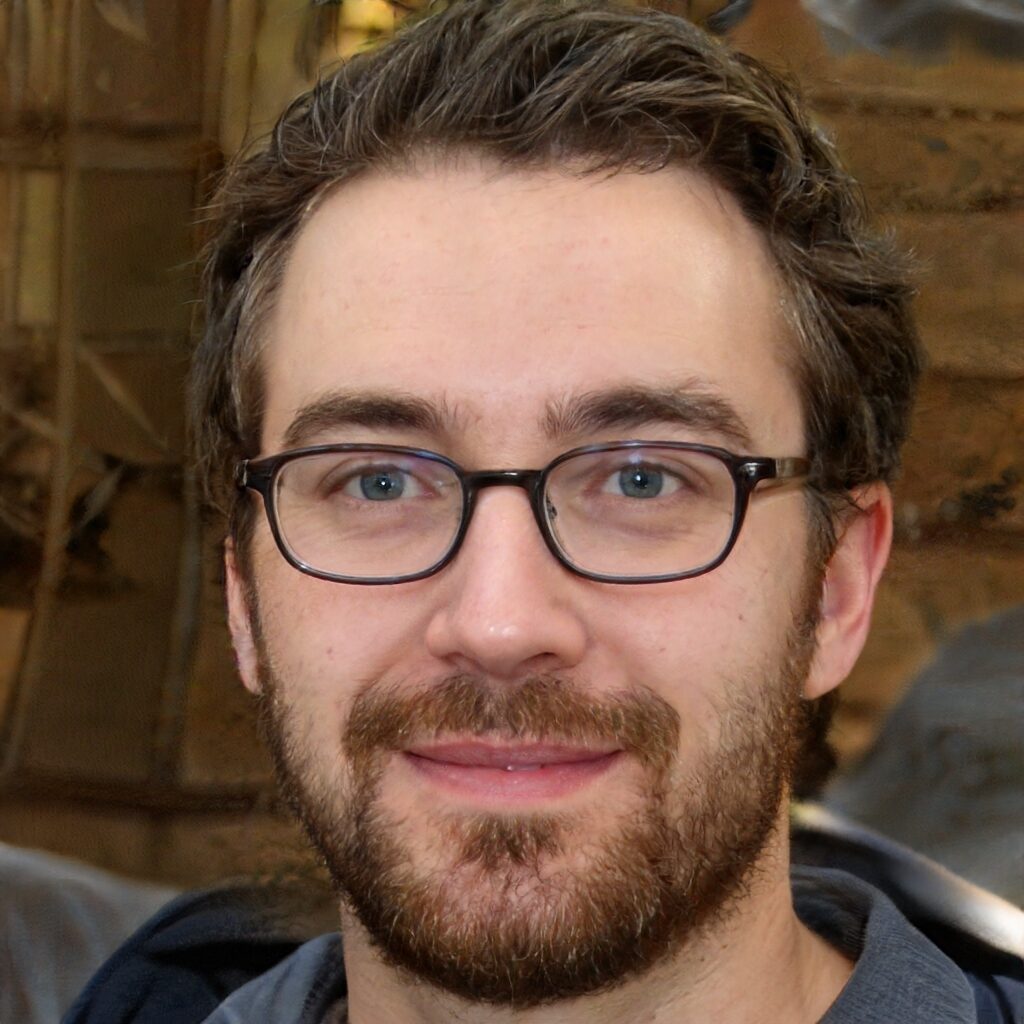 About the Author
David Belenky is a freelance writer, former science and math tutor and a tech enthusiast. When he's not writing about educational tech, he likes to chill out with his family and dog at home.