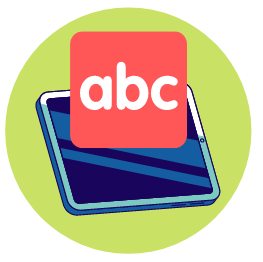 At less than $50 per year Math Mammoth is a popular mastery program that delves deeply into math concepts and offers a lot of learning material at an affordable price. 

If you're looking for a flexible, rigorous and standards-aligned math curriculum that also promotes learning independence, Math Mammoth offers a complete solution that stands out from the crowd and won't break your budget. 
What is Math Mammoth
Created by former math teacher, tutor and homeschool mom Maria Miller, Math Mammoth is a well-known, full homeschool math curriculum for grades 1-7.
A mastery-based curriculum, Math Mammoth is based on a method of teaching that delves deeply into math topics one skill at a time in order to help students develop a better understanding of math concepts and stronger number sense that can help them in the long run.
Age and Grade Level
Math Mammoth provides a full, standards-aligned curriculum aimed at students in grades 1-7, and the program itself does not offer kindergarten level math and ends with the completion of Grade 7 pre-algebra.
Overall Math Mammoth covers the scope and sequence for its grades very well, meeting, and often exceeding, the standards and pace of each grade.
As with many other homeschooling programs Math Mammoth can easily be used outside of its stated age and grade range.
Both precocious Kindergarten students and those in higher grades needing more remedial math review should have no problem using the program as long as they are comfortable at reading and writing.
One issue parents may encounter, particularly with students who are a bit behind in math, is that Math Mammoth's full curriculum, the Light Blue Series, does have its grade level pretty prominently located on the cover.
Having to use a math book that clearly is designed for lower grades can hurt a students self esteem in the long run.
To their credit, however, Math Mammoth does offer a workbook series designed for more targeted review and practice, called the Blue Series, that is based around single concepts in math and does not reference grade levels, perhaps making it more appropriate in this regard.
Math Mammoth Placement Test
Because Math Mammoth does use its own curriculum pace, scope and sequence and because it is a mastery program that teaches math concepts a little more rigorously, it can be a little tricky for parents to shift into the program, particularly from public schools or even some other math homeschooling programs.
Helpfully, the company does provide placement tests that let parents pretty easily find their students' level.
These are PDFs that are freely available for download on the company website and are essentially End of Year tests that are retrospective in nature.
Interestingly, because it is skills based and retrospective, these tests can actually be used as a diagnostic tool as well, identifying any major gaps in knowledge that a student might have that can be then filled in with more targeted practice, which can help with differentiating learning as well.
Overall, these placement tests are fairly comprehensive, they outline the expectations and major concepts taught at each level, and provide guidance to help parents administer the test themselves.
The company provides a rough grading rubric to interpret results and, rather helpfully, the company is actually open to discussing results individually with parents to help guide them to the right level, which if nothing else is a testament and credit to their level of customer service.
One thing parents should be aware of, however, is that these can be quite long for students.
Unlike other programs that offer parents a sampling of the curriculum, these are actual, full on tests with well over 50 questions at the higher levels, sometimes with multi step questions.
They, in fact, are very much like final exams and, while the included instructions, answer sheets and grading scales make them pretty easy for even novice homeschoolers to administer and interpret, they can take a lot of time for students and parents to go through and can be quite strenuous for students, sometimes requiring the test to be broken up over several days so as not to overwhelm students.
Math Mammoth method: How It Works
Math Mammoth Colors: What do they mean for parents
As with a few other math curricula out there, there are a couple different versions or editions of Math Mammoth books that the company sells,
These are color coded as Light Blue and Blue, and differ mainly in the amount of instruction they provide in each book.
Light Blue Series
The Light Blue Series is the full curriculum version of Math Mammoth.
The books are organized by grade level and contain full teaching material and exercises for the topics covered, as well as tests and cumulative reviews.
The Light Blue Series is designed to guide students through a full year's math learning, diving deeply into several math concepts throughout.
A grade 3 book in Math Mammoth might include, for example, individual chapters on place value, geometry, measuring, division and fractions.
Blue Series
The Blue Series, on the other hand, is really more designed around targeted practice of math topics.
Rather than being designed to cover the scope and sequence of a grade level in math, the Blue Series books are each designed around a single topic in math.
There are, for example, individual books on Addition & Subtraction, Place Value, Multiplication, Division and Fractions (Intro, 1 &2).
Because each individual book focuses more heavily on one topic in math, turning the Blue Series into a full, custom curriculum can take a lot more work and involve buying and piecing together their topics.
It can be done, and perhaps some parents who are really into customizing their homeschool learning may want to do so.
We wouldn't really recommend it as it is a lot of work that is covered largely by the Light Blue Series, and both the Blue Series and Light Blue series cover more or less the same material anyway, using largely the same lessons and exercises. .
That said, the Blue Series can be quite helpful for students and parents looking for skill improvement in an individual area of math.
Rather helpfully in this regard, the Blue Series (unlike the Light Blue Series) doesn't refer to any particular grade level, so it won't harm a student's self-esteem if they are a bit behind their peers.
Additionally, due to their focused nature, the Blue Series is also a good option for parents looking to supplement an existing curriculum with Math Mammoth material, since they can be used to cover specific topics as needed.
Finally, the Blue Series can also be very helpful for students switching into Math Mammoth from a different math curriculum, especially from spiral or computationally-oriented programs.
Parents can identify skill and knowledge gaps with Math Mammoth placement tests and then fill in these gaps with the Blue Series before moving on to the main curriculum in Light Blue.
Math Mammoth Green and Gold
Parents looking for Math Mammoth books may come across their Green and Gold Series.
These are older products and were originally aimed more at tutors.
As such, these books are largely workbooks in the classic sense in that they are mainly Math Mammoth worksheets and don't contain much in the way of instruction or explanations.
Other than that they are organized much like Light Blue and Blue, with the Gold Series grouping math topics covered by grade level and Green focusing its books on specific topics.
Although still for sale, parents should be aware that Green and Gold are legacy products that aren't really updated by the company anymore.
That said, they can be useful as a collection of extra problems for review or extra practice.
Math Mammoth Courseware and Materials Required
In general, there isn't too much that parents need for Math Mammoth in terms of materials, making it a pretty simple and affordable program for the most part.
There are four books altogether per grade – two workbooks (A&B), a Tests and Cumulative Review book and an Answer Key book.
Workbooks
Math Mammoth uses two workbooks to do most of its instruction.
Dividing the year into A and B sections, each book is pretty much self-contained with explanations of concepts, examples, demonstrations and models of math concepts and quite a few problems for students to work with.
Unlike other math programs out there, there is no separate teacher's manual to speak of or much of a script for parents to follow.
Math Mammoth is designed as more or less a self-study program, and these workbooks reflect that. They are written to students and are intended to be used as a self-study guide with parents offering occasional guidance and further explanation as necessary. 
While this lack of scripting does offer parents a lot of freedom and flexibility in the way they want to use these workbooks, and does promote independence in learning, it can make it a little tougher for students who don't want or are unable to self-study and on parents who are new to homeschooling or unsure of their ability.
Such homeschools might prefer a far more guided program that takes them step by step through the math and provides them with ideas and strategies to teach the material effectively.
Supportive Material
In addition to the workbooks, parents looking to use Math Mammoth as part of a complete homeschool math curriculum will also require a couple of other books.
Tests and Cumulative Reviews Book
Math Mammoth offers a separate book for testing and revision, called Tests and Cumulative Reviews.
This book contains various chapter and final exam-like comprehensive tests that examine the knowledge and skills students were expected to develop throughout the grade level.
In addition to the tests, this book also contains cumulative reviews, which can be a handy and much more thorough revision of the material for each chapter than the exercises found in the workbooks.
Answer Keys
Similarly, Math Mammoth keeps its answer keys to its tests, exercises and reviews in a separate book, which seems largely in keeping with its intended nature as a self-study guide for students as parents wouldn't want students peeking at the answers instead of working on them.
Technology Integration in Teaching
While Math Mammoth is not a digital curriculum, and therefore does not have features such as adaptive question banks, gamified environments or progress tracking, when compared to most other math curricula out there, which are mostly pen and paper, Math Mammoth is actually pretty tech forward.
The company offers a variety of different ways to access the program. As opposed to most traditional text-based programs, it is available as a PDF on CD and as a direct download, as well as in printed form.
These PDFs have the annotation feature turned on, so that students can input their answers directly into the program from a computer or tablet. Technically, they can even be used on a phone but given the amount of text on page we wouldn't recommend it.
This variety of curriculum formats gives parents a bit of choice when it comes to how they prefer to learn.
Those who want to keep screen time to a minimum can choose to learn with traditional workbooks, while parents of students who learn better on tablets (or who have difficulties using pen and paper, such as dysgraphic or dyspraxic students) can choose to work with the digital versions.
In addition to offering digital downloads, Math Mammoth Light Blue also comes with some Math software – Soft Pak.
Soft Pak contains a variety of math activities and practice problems that parents and students can use for extra practice. The software contains a few programs:
Math Maker, which contains a variety of printable worksheets
Math Master, which is the same material as Math Maker but available to work on on screen
Math User, which contains hundreds of word problems
And some true false problems
Interestingly, Soft Pak also includes some language arts material, covering some basic reading, writing, spelling and grammar that kids can use.
Soft Pak is a fairly basic program overall. The questions aren't adaptive and the look and feel are fairly 90s and utilitarian, really there's not much graphically to look at.
This lack of artwork can be a plus and a minus in some ways.
While it may not be naturally very attractive or captivating to students, it also doesn't distract them with unnecessary graphics and animations, which makes even more sense for a program designed as a method of near self-study.
Overall, the inclusion of Soft Pak is kind of interesting and, we feel, a welcome technological addition to math learning that, when compared to the usual fare of workbooks and review packs, lets Math Mammoth stand out a little more as a homeschool math curriculum.
Lesson Plans and Pacing
A self-paced program, Math Mammoth does not readily offer much in the way of lesson plans for its curriculum. Overall, it tends to leave lesson planning and organization to the parent.
While most homeschoolers will probably not have much of an issue planning out their math lessons, this can give new or inexperienced homeschoolers a little more work to do in the form of planning.
To their credit, Math Mammoth has begun offering suggested yearly lesson plans as a separate item. However these do cost a little extra (about $10 each) and do require parents to use a particular homeschool scheduler, Homeschool Planet.
While Homeschool Planet is fairly affordable and an excellent product in our opinion, this can raise the overall cost of Math Mammoth a bit for parents.
What's it like teaching with Math Mammoth
In line with its mastery approach, with Math Mammoth each chapter is centered on a single concept in math. For example, there might be a chapter on fractions, a chapter on decimals, a chapter on measurements and so on.
The length of each chapter varies depending on the complexity of the topic at hand, with some being 30 pages and others 60 or more.
Each chapter is then divided into lessons with each lesson focusing on a particular subtopic or skill. 
A chapter on decimals, for example will have lessons on tenths and hundredths, adding and subtracting with tenths and hundredths, working with decimals using mental math, using measurement units and so on.
Each chapter begins with a brief introduction (usually a page or so) written to the parents.
This introduction does a pretty clear and succinct job at summarizing what the chapter is all about, what the learning expectations are, what the students will be doing throughout the course of the lessons and so on.
It also provides a page with a variety of free internet resources that parents and students can use for further explanation and exploration of concepts.
These are a little more easy to use in the digital and CD versions of the program, obviously, since they can be clicked upon and opened directly from the PDF files
Following this introduction, students dive right into the material.
As we mentioned earlier, Math Mammoth lessons are directed at the student, rather than the parent, and are designed in such a way that students following along are guided through the lessons.
Each lesson generally follows a common format:
A topic is introduced and explained, students are given an opportunity to work with it with some short guidance provided, there is a variety of exercises in which students solve problems, fill in blanks, connect lines, provide short form responses, do graphing etc. 
The lessons may then go a little deeper into the topic or explore a tangential topic and sometimes tips, strategies and shortcuts are introduced.
In this way with Math Mammoth doing a pretty good job a leading students along and deepening their learning in a step by step, sequential manner
At the end of each chapter, Math Mammoth offers a mixed review as well as a review of that chapter's topic.
This mixed review adds a spiral-type element to Math Mammoth's otherwise mastery math approach, mixing previously studied concepts with the current lesson's material.
We found this to be a welcome addition, as it can help reinforce and strengthen memory, preventing students from forgetting key skills and knowledge as time goes by.
Overall, we found Math Mammoth's lessons to be written in a very clear and straightforward way.
The program does an excellent job at explaining concepts in a way that most kids will grasp pretty quickly if left to their own devices.
To do so the program provides a lot of written explanation, which means that students who are a little weaker in their reading may need some help or need to go a bit slower.
That said, Math Mammoth does make extensive use of visuals, diagrams and pictorials that, in addition to breaking up the text into more manageable bites, can help students get a better grasp of more abstract ideas.
Math Mammoth Videos
One thing we found quite interesting with Math Mammoth is its extensive instructional video collection that goes along with the lessons.
Taught by the founder of the program, herself a former math teacher and homeschooler, the lessons are fairly short, straightforward and do a pretty good job at clearly explain the concepts introduced in each lesson.
Below we've included an example of such a lesson:
Although (without the supplementary lesson plan) Math Mammoth does leave it to the parent to find and use these videos, we feel they can be a valuable supplement to the main program.
These videos can make the program a lot easier to use and teach, especially for students who are having a harder time with the self-study style of Math Mammoth's books, parents who are uncertain of their own math skills, or those who are just looking for a slower and deeper explanation of a particular topic.
Math Mammoth and Self-Study
Math Mammoth is a little different than most other elementary school curricula in math in that lessons are designed in a very self-study way.
And, for the most, it does this pretty well.
Explanations and diagrams are written to the student, they are clear and succinct and are quickly followed by an opportunity for the student to engage and practice the material a few times before moving on.
This self-study method does have positives and negatives, however.
On the positive side, it promotes independence, encouraging students to explore material on their own.
It also makes Math Mammoth a far less intensive and time-consuming program for parents.
Rather than having to formally teach a lesson to the student, engage in dialogue and oversee each question, parents can take more of a supervisory role, providing explanations and help as needed.
On the downside, aimed as it is at grades 1-7, some students may struggle with the concept of self-study. 
While Math Mammoth does provide a lot of extra resources and videos to help parents with this, and the explanations written in each workbook can easily be turned into parent-led instruction, the workbooks do not natively provide as many teaching strategies, tips, hints and notes as other, more traditionally taught programs may provide with their formal teacher's guides. 
This can be fine for many parents, especially those who are looking for more flexibility and who don't like more rigid approaches to teaching math.
But it can also mean that parents of students who need a little more guidance or oversight may need to plan out their lesson ahead of time, gathering research from the provided links or even watching Math Mammoth videos on their own as prep.
How Math Mammoth Compares to Other Math Curricula
Spiral Method vs Mastery Methods
For the most part, Math Mammoth takes a mastery approach to teaching math.
This means that students will be introduced to one topic at a time, delving deeply into the topics and only moving on when a student develops and can demonstrate a certain level of proficiency, or mastery, of the material.
With a few exceptions here and there, when they do move on they tend not to revisit topics again.
This makes it similar to programs like Singapore Math, Math U See and CTCMath, and very different from curricula that take a spiral approach to math, like Saxon, where subjects are taught a little at a time, reviewing and rotating between topics, throughout the year.
What this means when teaching Math Mammoth is that parents and students will spend a longer time on a math topic, taking their time to understand it thoroughly and tackling fewer concepts overall than in a spiral curriculum in a given time frame.
In other words, going deep rather than wide.
That said, recognizing that some students can benefit from a review of previously learned topics even after proficiency has been reached, Math Mammoth does offer parents the option for spiral review through its Skills Review workbooks, making it a slightly blended method rather than a pure mastery approach.
Because of its mastery approach, it tends to be a better solution for kids who hate drill or who need or like to spend extra time diving deeply into their math topics before moving on, but it can be a bit repetitive and may not be the best solution for students who like to frequently be introduced to new topics.
Program Rigor
Math Mammoth is a fairly rigorous program, introducing some topics such as fractions, decimals and some pre-algebra concepts a little earlier than most other math programs, especially those taught at the public school level.
Overall the program does offer a lot of problem sets with a stronger emphasis on word problems and puzzles than other programs but also tends to provide ample and clear instructions and explanations.
Conceptual vs Computational Math Learning
Like other mastery programs, such as Singapore Math and Math U See, Math Mammoth focuses more on teaching math concepts rather than focusing on the procedure for solving math problems.
In other words, it works on teaching kids the why of math and not just the how.
Math Mammoth tends to spend time explaining why math functions and algorithms do what they do, the logic behind it and encourages students to think about and implement different strategies for finding solutions.
Ultimately this can help students figure out solutions when presented with unfamiliar or tricky math problems and set the foundation for future success in higher math.
This is as opposed to more computational approaches to math that tend to encourage students to memorize and apply certain math rules, formulas and procedures, and approach math as a series of steps to follow.
While computational programs can initially get students solving math problems quickly and accurately, especially on standardized tests, without a strong understanding of math concepts, students can struggle at higher math levels when more critical thinking and some creative problem solving is required.
Math Mammoth Vs Other Mastery Programs
Math Mammoth does take a mastery approach to teaching math and does focus more on understanding math concepts than it does pure computation and rote math fact memorization.
In that regard, it is similar in its approach to Singapore Math and other such mastery math programs.
It does have a few differences, however, that set it apart.
With Math Mammoth there is not much of an emphasis on hands-on learning and manipulatives, for example. While parents can buy some optional physical components, like an abacus, ruler, measuring cup or even printable fraction manipulatives, by and large Math Mammoth is less hands-on and relies more on providing clear, thorough explanations and visual diagrams to present abstract concepts.
Similarly,while it is more of a mastery program it does acknowledge that some students can benefit from a spiral review and some drill of previously learned concepts.
As a result it offers more cumulative review in each chapter as well as a Skills Review workbook with which students can review and practice a mixture of math concepts and problems rather than the single topic approach offered by pure mastery level programs.
Is Math Mammoth Common Core aligned?
Math Mammoth is currently aligned to Common Core standards for the most part.
Previous editions of the program were a little more advanced than grade level, introducing some topics earlier than Common Core standards.
Current editions have gone through significant updates and revisions and have added topics here and there and have shifted things around to better meet Common Core standards.
That said, Math Mammoth still teaches math in the "traditional" way and, overall, the math still remains more conceptual, in-depth and rigorous than math taught in most schools and even in many other homeschool math curricula, in our opinion, and there are still a number of topics that are introduced a little earlier and in more depth than standards require.
While it is perhaps not quite as advanced as it used to be, this new alignment does make Math Mammoth more useful for homeschooling parents who may wish to send their kids to traditional schools in the future, as well as those who need to take periodic, standards-aligned state tests.
Helpfully for parents who are fans of the older, non-aligned curriculum, they can still be purchased on the company website as the "old version."
Math Mammoth Pros and Cons
Pros
Affordable
Math Mammoth is one of the more affordable full math curricula out there.
A full grade level set typically costs less than $45 as a download and can provide access to four books and the Soft Pak software, while pre-printed workbooks generally cost less than $15 each.
Parents can even buy all 7 grades on CD for less than $200.
Highly flexible program
Math Mammoth is a very flexible homeschool math program.
With its different book options it can be used as either a full curriculum (Light Blue), a supplement (Light Blue/Blue) or for targeted skill development (Blue).
In terms of lessons, they are quite open and leave a lot to the parent's discretion.
While the program is designed primarily as a self-study program for kids, parents can take the lead with a little prep and are even given free access to a host of instructional videos to help out.
Explains abstract topics and concepts clearly and visually
A veteran of homeschooling and teaching math herself, Math Mammoth's author and creator does a very good job at explaining math concepts to younger students in a way they can understand more intuitively.
The text is pretty clear and straightforward, there's not a lot of confusing or distracting text, and each lesson makes extensive use of visuals, drawings and diagrams to keep things clear.
The company's free videos also do a good job at explaining concepts further, providing concise and to the point explanations and demonstrations of concepts should the written explanations not suffice.
In-depth coverage of topics
A mastery program, Math Mammoth doesn't just touch on math topics and move on.
Instead, it spends a good amount of time exploring topics in quite some depth, especially compared to spiral math programs, expecting students to develop a certain level of proficiency before proceeding to another topic.
Fairly rigorous math program
Despite being common core aligned, Math Mammoth is a pretty rigorous math program.
It introduces quite a few topics ahead of their normal grade level and contains more challenging multi-step and word problems than most other curricula out there.
Conceptual Approach
Math Mammoth spends a lot more time teaching math concepts than many other curricula.
Rather than focusing on how to do math problems, the program spends a significant amount of time exploring the why behind math and tends to explore alternative solutions to problems.
This can be very helpful in developing better critical thinking and logic skills and serve to foster a level of conceptual understanding that can be very helpful in higher level math .
Offers a good amount of cumulative practice, revision and review
Unlike some other mastery programs, Math Mammoth does offer a fair opportunity for practice and review.
The programs offer both topic level review and cumulative review sections, which allows students more opportunity to practice previously learned material, an element borrowed from more spiral-approach programs that can help with memory retention in the long run.
Encourages self-study and independence
Math Mammoth is designed as more or less a self-study math program for students.
Aside from the introduction, the workbooks are largely written to the student and can carry them step by step through each lesson, explaining concepts and providing them with opportunities to work on and practice them.
While students in the lower grades will probably not be able to teach themselves fully, this method does encourage independence in learning more than programs that require intensive parent-led teaching and can lessen the load on busy homeschools.
Pretty tech forward compared to many other curricula
Math Mammoth does offer a few more technologically forward options for parents compared to pen-and-paper competitors.
It is offered as a digital and downloadable program, letting it be fully used on a tablet or PC, it offers free instructional videos for its topics on YouTube and it includes access to basic math software that lets students further practice their math.
Cons
Lack of scripting can be a little tricky for some
Intended as it is to encourage self study, with no teacher's guide, in-depth teaching instructions, script or free lesson plan examples, new homeschoolers and those uncertain of their ability to teach math may have to do more work to get lessons up and running.
Not very hands-on
While it uses a lot of visuals, and does recommend some physical objects for earlier grades (abacuses, rulers and the like), Math Mammoth does not make extensive use of manipulatives to help bridge the gap between abstract concepts and concrete understanding.
Parents wont find counting rods, cubes, sticks and other physical objects with this program, despite their usefulness for tactile learners and those in younger grades.
Text heavy
A self-study program, Math Mammoth explains concepts largely through written explanations and therefore there is a lot of text on its pages.
While the visuals break up the text here and there, it can be a lot for students who are weaker or have difficulties with reading.
Who is Math Mammoth Ideal For?
Parents of independently-minded students or those looking to foster self-study skills
Math Mammoth, as we discussed previously, is ultimately designed to be able to be used by the student to work and study more independently. The books are written to the student and do a good job carrying them from concept, to demonstration and application in a clear and step-by-step manner.
While parents will probably need to be on hand for help and explanation (especially with younger students), on the whole Math Mammoth does a good job at being a program that students can open up, read and work on themselves.
Students who are very visual learners
In its Math Mammoth makes extensive use of diagrams and drawings to convey ideas and explain abstract concepts.
Through the course of their lessons, students will learn from and work with these drawings and those who prefer to learn more visually will ultimately have an easier time grasping the material.
Students who are comfortable with reading and writing
Being written to the student, Math Mammoth is a little more of a text heavy curriculum than some others that, for example, rely on parents giving verbal explanations or using manipulatives.
Similarly, lessons often involve students periodically trying their hand at working with the concept the text is talking about through interspersed questions and activities.
Consequently, Math Mammoth involves a little more reading and writing on the part of the student than some other programs out there.
Students who enjoy delving deeply into topics
Math Mammoth is a mastery math program and thus spends considerably more time exploring individual topics than spiral programs.
Students will spend numerous lessons working on particular math concepts, exploring various interconnected subtopics, delving into the why behind the math, exploring different approaches to solving problems and generally not moving on until proficiency is reached.
This approach can be good for curious students who like to dig in and fully understand what they're learning, and who get frustrated with programs that jump from topic to topic.
Parents and students looking for a rigorous but approachable math program
Math Mammoth is a fairly rigorous math program.
The program introduces a variety of topics ahead of grade level and also focuses more on getting students to understand the concepts behind math, developing stronger critical thinking and logic skills than some other, more computational programs.
To do so, Math Mammoth's lessons often include more multi-step and word problems to challenge students' thinking.
That said, the program explains concepts carefully and clearly, guiding students in a step by step manner through the topic sequentially, and so is still very much usable by students who have had a harder time in math.
Students who need a little targeted practice on certain skills
In addition to its full curriculum, Math Mammoth offers a series of books, the Blue Series, that are each focused on a particular topic.
These books contain the same step by step explanations as the full curriculum series and can be an excellent way for homeschoolers to work on individual skills in a more focused way.
Parents looking for a flexible curriculum that can be used as a stand alone or a supplement
Ultimately, Math Mammoth is a very flexible program. It comes in a variety of formats that can be used as a full math curriculum for grades 1-7 or as a more rigorous supplement for another math program.
Similarly, Math Mammoth isn't a very scripted or pre-structured program.
Much, such as specific teaching style and lesson planning, is left to the parent's discretion and so more independently-minded homeschooling parents may have an easier time fitting it into their homeschool needs and requirements.
Who is it not ideal for?
Parents and students looking for a scripted, teacher-led curriculum
Some students may not be very good at or comfortable with the self-study style workbooks offered by Math Mammoth.
While Math Mammoth may make it quite easy for students to use the workbooks to learn on their own, such students may prefer being taught to or discussing topics with their parents or teacher, with stronger oversight.
While, with a little work, Math Mammoth can be reconfigured to be used to teach from in a more formal way, with little in the way of script or teaching guides it may not be the most efficient method of doing so.
Students who get bored studying one topic and enjoy topical variety in their learning
In Math Mammoth students will spend quite a few lessons on a single topic, like division or fractions.
Some students do well with this method, preferring to learn about one topic until they understand it more completely, others may get bored and prefer to learn a little at a time, changing topics up and revisiting past material later on in a more spiral method.
Students who benefit from a lot of computational drill and practice
While Math Mammoth does offer more revision than other mastery programs, particularly by adding cumulative reviews, it doesn't offer as much drill and dedicated practice as some other programs, like Saxon.
While many students prefer a lighter approach when it comes to drilling math facts and procedures, others do better with more frequent review and practice and may do better with a more drill-oriented math program.
Students who prefer hands on learning
While Math Mammoth does encourage the use of some manipulatives in the earlier grades, overall it teaches using more of a combination of text and diagrams rather than including more hands-on learning.
Some students, even at the older grades, have a hard time understanding abstract concepts without concrete representations that they can touch and feel. Such tactile learners may benefit from another, more hands-on program instead.
Students who struggle with reading and writing
A self-study style program, Math Mammoth does have a lot of text and does require quite a bit of solving problems and writing down solutions, even at the younger grades.
Students who are still struggling with reading and writing may find this method of learning a little more challenging and may require more parental assistance.
Math Mammoth Cost
Please note: All prices are in USD and are correct as of writing. They are designed to give users an idea of price and are subject to change and availability.
Math Mammoth currently comes in two different series (Light Blue, Blue) and in several formats (digital, CD, printed).
Digital Downloads
The digital formats are generally the least expensive solution, being downloadable files containing PDFs that can be either written into and used on a device or printed out as paper worksheets.
A full grade set (two workbooks, answer keys and tests/review book) from the Light Blue Series costs around $37.50.
With the Blue Series, as they cover a variety of individual topics, prices vary but generally cost around $2.20 to $7.00 each.
CD
Math Mammoth is also available as a CD, which can be a better idea if parents live in an area with spotty internet and don't want to download a large file.
A full grade set from the Light Blue Series costs around $42.50. Some retailers, such as Rainbow Resource, sell CDs for all 7 grades, for just under $200 as well.
In terms of the Blue Series, they are available on CD as packages. A CD with all (46+) Blue Series books costs about $125.
They're also available as grade bundles, which can save some money. Blue Series for grades 1-3 costs around $45, while for grades 4-7 they cost around $75.
Printed Books
Math Mammoth can also be purchased as a pre-printed book, which can help save on printing costs and reduce screen time.
Prices vary depending on the grade, the method of binding and whether they've been printed in color, but workbooks generally cost less than $20
OR
Is Math Mammoth Worth the Price?
Overall, Math Mammoth is priced very affordably compared to other popular math programs, such as Singapore Math, Math U See and Saxon.
A complete year's worth of math can be purchased for less than $40 and an entire Elementary math program can be purchased for less than $200.
Yet, even while affordably priced, we believe Math Mammoth still provides parents with a good deal of value for money.
The curriculum meets and exceeds Common Core standards, and each grade level or topic book contains very thorough lessons, lots of exercises and a good amount of review and testing, especially compared to other mastery math programs out there.
While it may not provide a lot of guidance and scripting for parents, Math Mammoth does provide parents with an free assortment of helpful videos to help explain concepts further, as well as access to a somewhat basic but fully functional math program that provides further exercises and activities for students.
Bottom Line
At less than $50 per year Math Mammoth is a popular mastery program that delves deeply into math concepts and offers a lot of learning material at an affordable price.
If you're looking for a flexible, rigorous and standards-aligned math curriculum that also promotes learning independence, Math Mammoth offers a complete solution that stands out from the crowd and won't break your budget. 
FAQ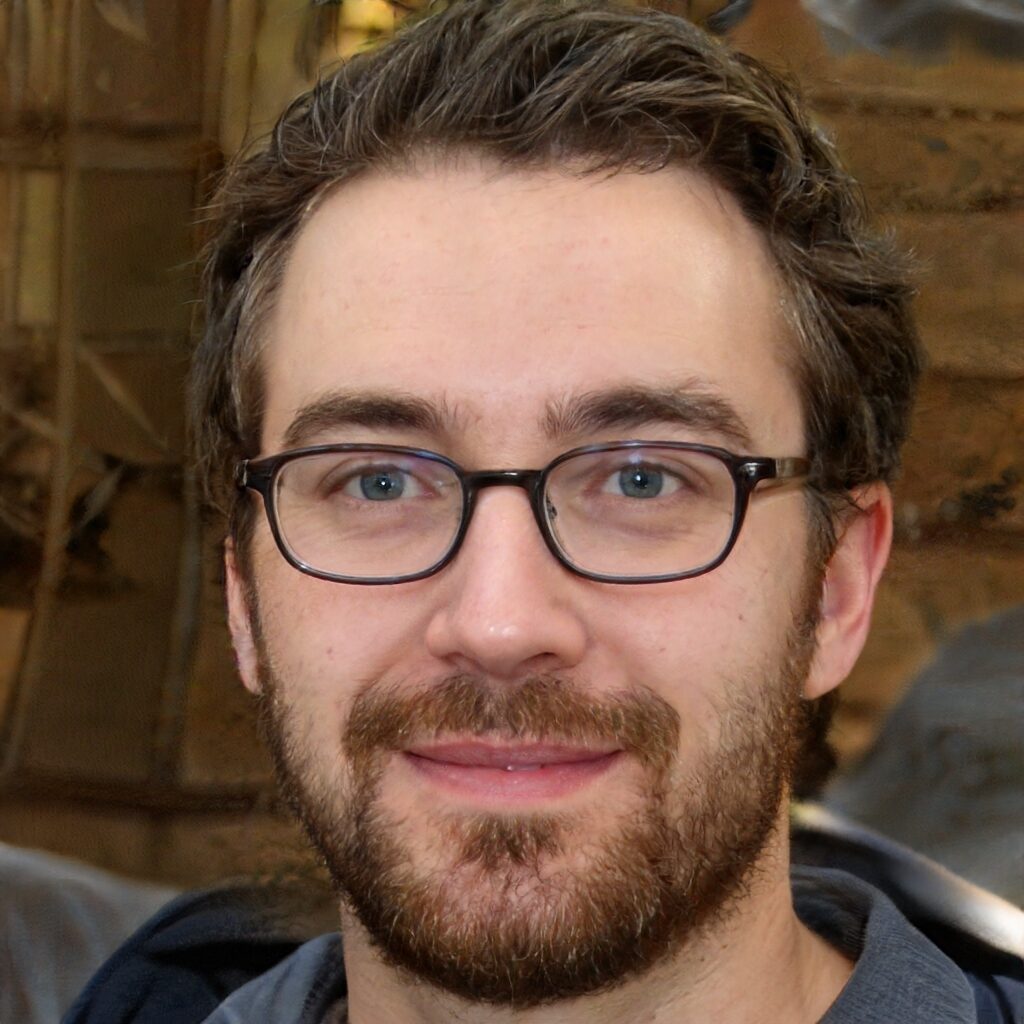 About the Author
David Belenky is a freelance writer, former science and math tutor and a tech enthusiast. When he's not writing about educational tech, he likes to chill out with his family and dog at home.