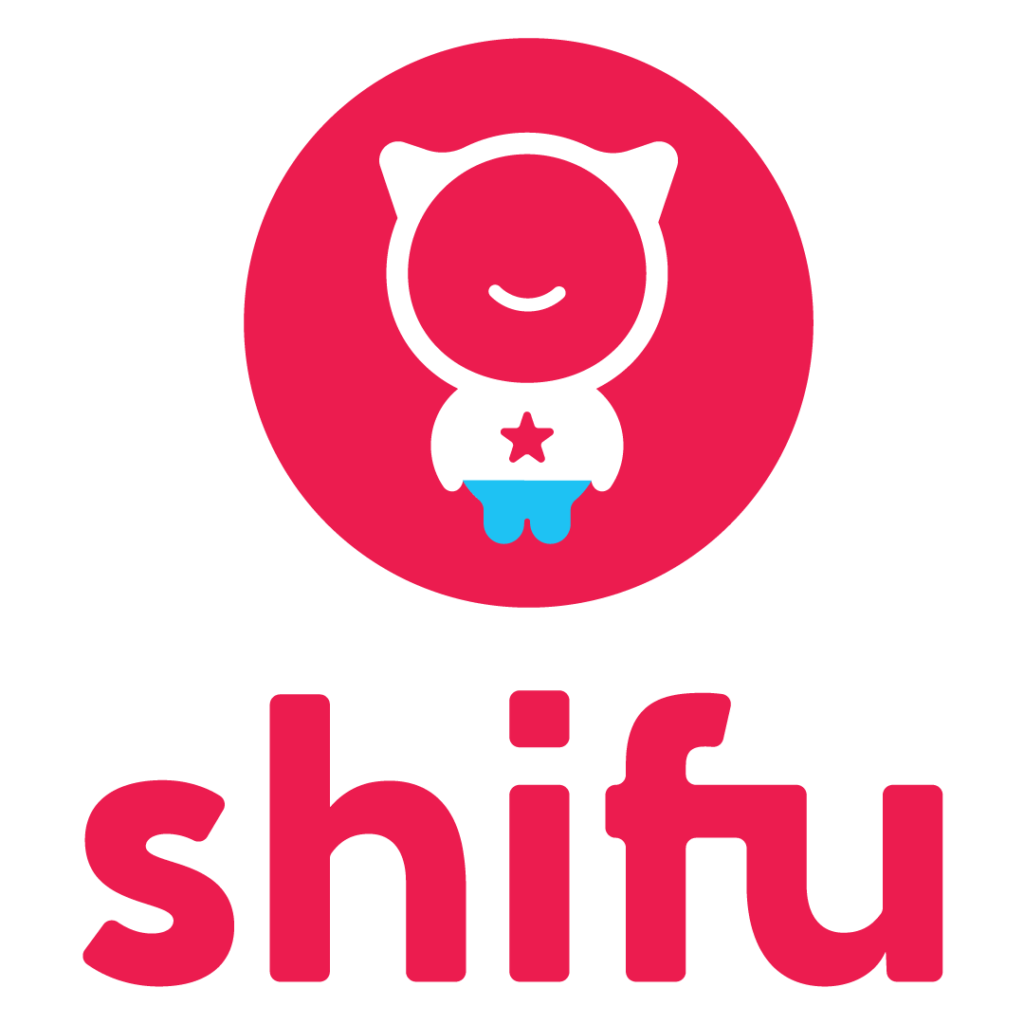 Affordable, intuitive, adjustable and easy to use, Plugo uses computer vision technology to bridge the digital-physical learning divide, letting kids ages 5-10 get the important skill development and practice they need in several subjects in an entertaining, hands-on way.

While it may not replace a full curriculum for learning, if you're looking for a fun and interesting way to get kids important practice in spelling, reading, math and more, or if worksheets just aren't doing it for you, PlayShifu's Plugo might just be what you're looking for. 
Plugo Device Compatibility
iOS Devices
Supported: 
iPad 5th gen or newer
all models of iPad Pro (except Pro 12″)
all models of iPad Air
iPad Mini 2nd gen or newer
iPhone 6 or newer
Android/Samsung Devices
Supported:
Samsung devices from 2015 or newer that have a minimum of 2GB RAM
Not Supported:
Samsung Tab A7
Samsung S7 and S7+
Amazon Kindle Fire
Supported:
Fire 7 (9th gen 2019 release only)
Fire 8 (8th gen 2018 release, 10th gen 2020 release)
Not Supported:
Fire 10 not supported
What is Plugo
Founded in 2016, PlayShifu is a creator of educational toys and products that aims to bridge the digital and physical worlds with augmented reality technology.
One of their more popular products, Plugo (pronounced Ploo-go, by the way) is an augmented reality educational toy that combines a mobile game experience with unique magnetic manipulatives to help kids ages 5-10 hone their skills and knowledge in several subjects.
By playing story-based challenges and puzzles, kids build cognitive skills in math, spelling and reading, music and more in a very multisensory (auditory, visual, and kinesthetic/tactile) way.
Shifu Plugo Recommended Age Range
Officially, Plugo is designed for kids ages 5-10.
We tend to agree with this age range, although we would say that Plugo is really best for kids 5-8.
We feel the manipulatives are large and safe enough for young kids to handle without presenting a danger, and there is research that suggests that hands-on and play-based learning has particular benefits for younger kids in terms of learning and retention.
At the same time, the various Plugo games use modern graphics, quirky humor, and customizable difficulty levels that can keep older kids engaged and challenged, as well.
Kids at the older end of the recommended age range, around ages 9-10, however, may find the animation a bit boring as, at that age, and may be better served by digital learning programs and games that contain more sophisticated 3D graphics and gameplay.
Device Compatibility
Plugo is broadly compatible with most iPad and Samsung and some Amazon Kindle Fire tablets.
Because of the way it interacts with tablets, Plugo can be a bit picky when it comes to which tablets it can use.
This is because Plugo is not just a digital app – tablets have to fit in the pad properly and their cameras have to be positioned in a way that lets them easily and clearly "see" the pad and manipulatives in front of them.
As such, parents should check if their specific tablet is compatible with Plugo (which we've listed above). 
That said, despite being a little picky with tablets, Plugo can be used on a variety of older devices. For example, it can run on Samsung tablets from way back in 2015. 
This is a plus, especially for parents who are hesitant to give their young kids access to their brand new, and expensive, tablets.
How Shifu Plugo Works
Plugo is a device that uses augmented reality software to deliver a rather different educational experience for young kids.
Plugo apps each contain a variety of animated, educational games that kids play and, in doing so, hone skills in subjects such as math, reading, spatial thinking and more.
Where it gets interesting is in how kids interact with these apps.
Plugo creates a rather interesting educational experience for kids by providing a variety of physical objects (called manipulatives in education-speak) that can be displayed, manipulated and then interacted with in real time in a computer-generated game setting.
Essentially, whatever they do with these objects, happens on screen and has an effect in the app.
To accomplish all this, Plugo's app accesses your tablet or mobile device's front camera to scan the included place mat.
 When it "sees" Plugo's manipulatives, such as various blocks, magnet tiles, a piano and even a catapult, these physical objects are then represented on screen, letting them become part of the various games, stories and challenges that Plugo uses to get kids learning. 
In doing so, Plugo makes digital learning more physically interactive and fun, which is great for parents who are concerned about an overabundance of passive screen time in this digital world.
It also provides a better digital learning solution for kinesthetic or tactile learners, who learn best when they have concrete representative objects they can hold and touch.
Interestingly, Plugo is more of a platform than a single educational product.
To work, Plugo only needs a special mat, your tablet (obviously not included) and specially designed manipulatives. 
The mat itself, along with your tablet, forms the heart of the kit in a way.
It is designed to hold a tablet in place and provides an ideal workspace for the manipulatives, being designed for maximum visibility and contrast for tablet cameras.
In that way, users can download different apps and purchase different physical manipulatives to offer different activities and learning experiences, letting kids use Plugo to work on anything from math to literacy to basic physics.
Parents are therefore free to use Plugo to work on very specific skills with one set of manipulatives, or get more and work on a variety of skill sets, which is kind of cool and pretty flexible for an educational toy.
Plugo Kits and Games
As we mentioned, the Plugo device itself is something of a platform.
Once you have the essentials (the mat and a tablet to use with it), there are a variety of subject "kits" you can buy to use with it, each with their own app and specific manipulatives.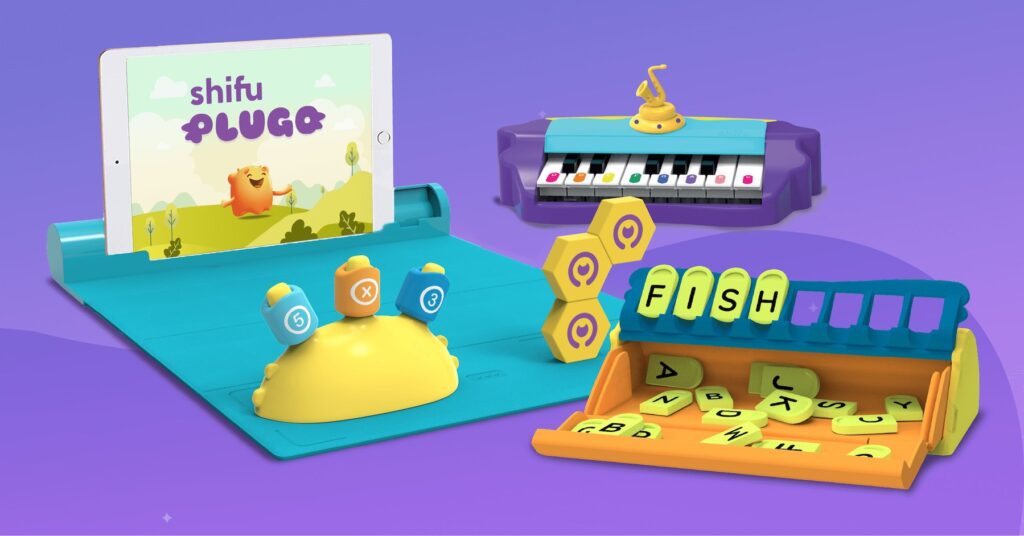 Each kit covers a specific topic or subject skillset and includes several unique games.
These games really are a cover for learning, hiding the sometimes repetitive and boring process of early childhood skill development by weaving it into brightly colored, well-animated, and honestly quite fun, video games.
At time of writing there are five kits, Plugo Count (math), Link (spatial relationships), Letters (Reading and Literacy), Tunes (music) and Slingshot (physics of motion).
For the purposes of this review, being educationally focused, we checked out these kits but really focused mostly on those that are most directly relevant to a standard curriculum, i.e. Count, Link and Letters, although we'll briefly discuss our thoughts on Tunes and Slingshot as well.
Plugo Count
Focus: math and numeracy
Great for younger kids who are just starting to learn their numbers, Plugo Count is designed to cover counting, number sense, addition, subtraction, multiplication and more.
Each kit contains a variety of cubes with numbers and symbols written on them, as well as a bright yellow three-pronged spike off of which you hang the math manipulatives to create equations.
These manipulatives are designed to interact with five games in the included app:
AstroStrike – kids travel through a virtual galaxy on a rocket ship, moving forward by solving math questions and puzzles.
Monsters Can't Count – kids choose a monster and progress through levels by solving math and counting problems
Tales of Numero – kids take control of an adorable fox and explore a beautifully rendered, cartoon environment while navigating obstacles by solving math puzzles
Little Dana's Adventure- Controlling Dana, kids navigate through a fantastic world with math and counting in what is essentially a side scrolling adventure game.
Life of Theo – Theo needs help exploring his world and going about his day by solving math problems, and kids guide him in and out of some activities and predicaments, like riding his bike around or moving from stage to stage.
Overall, these games are very cute and kids find them a lot of fun, especially since the quality is on par with a modern cartoon.
Our tester particularly loved working with Numero the Fox and Little Dana due to their attractive animation and game qualities.
To be sure, the games can be repetition heavy, particularly as the game moves from simple counting to equations and computation. However, in the end kids will end up getting a lot of math practice, both in number and word problems. 
While perhaps not the most unique method of teaching math, we think Plugo Count can build fluidity and make kids more comfortable (and quicker) identifying numbers and solving math problems.
And, really, at this age the fundamentals are really what need to be covered.
Getting kids comfortable and more fluid with math is critical, and while advanced and math gifted students may progress quickly through its content, we think most students at this age range (5-10 or so) should find Plugo Count helpful, getting used to computation and working with addition/subtraction/multiplication in a fun, gamified environment that's perhaps far less intense and lower pressure than traditional worksheets and drills. 
Plugo Link
Focus: Spatial Reasoning and problem solving
Rather than any particular subject, Plugo's link works more on cognitive skill development, such as working on spatial reasoning, problem solving and hand eye coordination.
Plugo's Link provides them with an assortment of magnetic hexagonal building blocks to use with the Plugo mat and that are represented on screen.
As they go through the games, kids are presented with a variety of puzzles to complete by arranging and rearranging these building blocks into various shapes and combinations.
To do so, kids have to think, plan and reason through these challenges as they are rewarded for both building stable structures and for doing so in the most efficient way possible.
Link contains six games, each of which challenge kids to use their hexagonal pieces in a different way.
Who Am I? – Kids put magnetic tiles in a designated shape and a picture emerges. This fairly basic game is a good introduction to how to use the Link set, and can be quite fun for younger kids, as well.
Hoppity Bob – Kids use their tiles to place rocks and help a hungry frog navigate across the screen to find some delicious flies, while avoiding predators.
Loco Jojo – Kids help Jojo explore maps and collect treasure by using their tiles to create structures to navigate obstacles and avoid falling into the monster pit below.
Gear Up- Kids essentially replicate gearing systems with magnetic tiles to make functioning animated gear systems. To do so, they have to get the right gears in the right order, which is kind of interesting from a spatial reasoning perpsective.
The Piper – A fun little game where kids use the magnetic tiles to complete ever increasingly difficult pipe patterns to allow water to flow freely.
Word Hunter – a sort of word game, kids have to move their tiles around in the right order to pick the right letters that will spell a word.
Overall, if your child loves puzzles and building blocks and you're looking for a way to use this to encourage more structured, engineering thinking, then Plug's Link is a great option, even if it doesn't directly tie into a particular school subject. 
Plugo Letters
Focus: Spelling, vocabulary and basic literacy
Great for younger kids starting out in their reading journey, we think Letters is particularly well suited to younger kids, having a more bright, happy and cute cartoon feel than the more modern, cell-shaded animations found in Plugo Count for example.
In Plugo Letters, kids work on their literacy skills, particularly reading, vocabulary and spelling, in response to progressively more complex words and images prompts.
Included in the kit are special alphabet tiles that fit into a scrabble-like holder. As these letters are slotted into place, they are detected by the app and displayed on screen.
Plugo Letter games usually work on spelling, but (depending on the game and the difficulty level) can also involve vocabulary building exercises, finding and spelling out opposite words or even or completing whole sentences to enable the character to act.
There are five games to choose from:
Zizlu Draws – The premise of the game is fairly simple – Zizlu the caveman likes to draw but can't spell. Kids can help him out by spelling out what he draws, working on their spelling and vocabulary at the same time.
Jungles of Oko – kids explore the jungles, encountering various creatures. As they spell out the animals, they cause them to interact with the environment and cause the story to unfold. Spelling Python, for example, causes it to speed across the screen and lets you progress further.
Mumble Jumble – A combination spelling and puzzle game. Kids are presented with a jumbled picture and its associated word, "robot" for example, that is also mixed up. To un-jumble the image, they'll have to put the word's letters in the right order.
Where's My Roar – Bubbasaurus, a cute little TRex has had his roar taken away. To help him get it back kids will have to help him by completing some spelling challenges.
Tiny Tales – Are a couple interactive stories (Run Dotty Run and One Fish Two Fish) that require kids to listen to certain prompts and think of the right words to advance the story, working on spelling, vocabulary and comprehension at the same time, which is kind of cool and a good option if you want to work on reading comprehension in a way that promotes reasoning and critical thinking.
Overall, we found our testers really enjoyed the act of slotting letters into place and seeing the effect it has on the pictures and animations presented on the screen, often spending far more time doing so than they did practicing on typical paper worksheets.
Being multisensory, we also found that the hands-on nature of Plugo Letters, combined with the visual and auditory nature of the games, can really help kids get a better sense of the relationship between letters, sequences and sounds. 
Overall, we highly recommend Plugo Letters as an option for parents teaching their kids phonics who are looking for a more fun, engaging and less pressure-filled way of getting practice. 
Plugo Tunes & Plugo Slingshot
While we focused our review more on the more directly curriculum-related products Plugo offers (math, literacy and cognitive development), Plugo does offer a couple of other kits and add ons that we took a look at that can be a lot of fun and add some extracurricular activities for kids.
Plugo Tunes
Focus: introduction to music
Plugo Tunes is a kit that provides kids with an 8-key miniature keyboard, as well as an assortment of figurines that represent (and enable) different accompanying instruments (guitar, drums, saxophone). 
Using the app and its associated games, kids can begin to get a feel for piano, learn to play some of their favorite kids tunes, as well as mix their own.
Amusingly, kids can pop the little instrument figurines on top of their piano and create their very own instrumental backing track, as well.
While obviously not a replacement for a full kids piano course as it doesn't teach musical theory or sight/sheet reading, it can serve as a fun introduction to music and keyboard.
Plugo Tunes gives kids a more hands on, kid friendly way to explore and create music in a way that will entertain them without overwhelming them or frustrating them.
It is true that there are a lot of tablet music options out there, but we do think it's pretty cool that Plugo brings it into the real world in a hands on way and feel it can be a fun and interesting add-on to a Plugo set. 
Plugo Slingshot
Focus: simple physics
Despite the name, Plugo Slingshot is actually more of a catapult than anything else.
Kits provide kids with a hemispherical launcher that they use in combination with a variety of games that are based around getting objects to land where they are needed.
The games are a lot of fun and do actually touch on topics like force, direction and spatial reasoning. After all, as with other catapult games, the purpose is generally to land an object where it is needed, rather than sending it wildly into space.
The physical action of launching things into a digital world, combined with its attractive 3d graphics and funny stories and sound effects, make it a highly addictive and brain teasing game that is a cut above most similar catapult apps and physics games out there, and it was honestly a Plugo add on both our tester (and their parents) spent hours on.
After all, who can't resist launching a magic potion and turning a deer into a cat?
Look, Feel, Ease of Use and Gameplay
Plugo Set Up and Usability
Plugo is very easy to get started with and use.
Simply unroll the Plugo mat, place your tablet in the holder and the device should connect to the manipulatives.
This means that it's fairly easy for kids to take out and set up on their own.
Before you get started for the first time, though, keep in mind you'll have to download the specific app for those manipulatives, which can take a while.
In terms of build quality, the pad and pieces feel durable.
The pad is sturdy and grippy and  holds pieces in place nicely, especially the magnetized ones, which prevents them from moving around on their own and ruining game play.
There are a couple of issues concerning use that parents need to be aware of, however.
Because Plugo relies on the front-facing camera of your tablet, how well the games detect the physical pieces depends on the camera your device has, any scratches or dirt it may have on it and, of course, the room's lighting.
If there are any issues it is likely that parents will need to step in and get things working properly, especially when it comes to setting up the right lighting conditions before use.
Parents of younger kids should also keep in mind that some protective cases do not fit in the holder, so they may have to switch to a thin one, which can increase the need for careful supervision to prevent any damage to your tablet.
Look and Feel
The game graphics vary somewhat from game to game in terms of style and aesthetics, but in general the graphics are bright and colorful with lots of cute character designs.
The games do use silly humor and sound effects to keep kids amused and engaged, but we didn't feel that there was so much that it became a distraction, a common problem with gamified educational apps.
Gameplay and difficulty
In terms of gameplay, Plugo games are fun and well designed and fairly intuitive for kids. The idea of doing something on the pad and having it replicated on the screen seems to be something that our testers took to quite easily and readily.
The games do adapt to some degree in terms of difficulty level, starting off fairly easy and offering a lot of hints and becoming more difficult with fewer hints as students progress.
Difficulty does not adjust automatically based on response and gameplay, however, so it can't really be called an adaptive system per se.
Instead, game difficulty is initially determined by the grade level that parents select, which has an effect on what kinds of material, questions and challenges kids will be exposed to. Helpfully, the game does provide recommended settings for parents, which configure these settings automatically to pre-set grade standards, which are aligned with common core.
That said, parents can periodically and fairly easily adjust the difficulty levels themselves from the app based on their child's progress and capabilities. For example, in Count parents can flip a switch to introduce division, sequences, odds/evens and more.
Overall, this gives much needed (and appreciated) granular control to parents who may be working off a specific curriculum or that have children who benefit from differentiated learning.
It's important to note that Plugo's gameplay does involve a fair amount of repetition and drill, albeit hidden behind engaging gameplay and attractive graphics.
This approach is usually good for skill development and practice for most kids, but there are some kids who tend to quickly get bored by drill, even when the graphics and gameplay change around it, in which case their parents may want to look at alternative devices.
Parents should also be aware that there can be a fair amount of reading involved. Some games and game levels contain read-aloud instructions, but many others do not. As such, non- and struggling readers may need parental assistance from time to time.
Educational Value
In general, we think Plugo is quite interesting in that it can turn screen time from a passive learning experience into a far more active and engaging one through hands on interaction with its manipulatives.
As an educational toy, it can't really replace the value of a classroom or a more structured curriculum when it comes to introducing new material.
However, we think it can be of great value to kids in making practice far more fun and effective, especially for those kids who struggle to find interest in printables and worksheets, as a hands on game system tends to be more intrinsically interesting than pen and paper.
We also think that Plugo is a good way to promote skill fluency, particularly in math and literacy.
Plugo's repetition and focused skill practice can improve student speed and accuracy, especially at the higher difficulty levels where kids will probably need to work things out on pen and paper. 
Due to its game-like and hands-on nature, it tends to do so without becoming overly frustrating or boring for young kids, and we feel Plugo can be of particular interest to hands-on learners who tend to get bored quickly staring at a screen and occasionally punching answers in.
Price: How much does the Shifu Plugo Cost?
A Shifu kit with one game and gamepad costs about $59.99.
Each additional game (without a gamepad) costs about $34.99. 
In terms of price, Shifu's Plugo does offer quite a bit of flexibility when it comes to purchasing, as you might expect from an expandable educational platform.
It can be bought either as a kit, a bundle or as add-ons.
This means parents can buy a single Plugo set (Count, Letters, Link, etc) with all the gamepad, and then expand it if they so choose by buying individual games later, i.e. buying the game pieces without the gamepad.
We recommend the Shifu STEM game pack, the Wiz Pack, as it includes all the most educational kits (literacy, math and spatial) at a discounted price.
Regularly, all three kits would cost around $165-170, but can cost considerably less when bundled together (usually less than $120, depending on where you buy it). 
Is Plugo Worth the Money?
As an educational toy, we definitely think Plugo can provide a great deal of value for parents. 
Using advanced computer vision and augmented reality technology, Plugo offers kids a novel way to practice important skills in a way that's fun and enjoyable.
The device itself is well made, its manipulatives are sturdy and well designed for small hands, although the system can have some issues detecting them in low light or other conditions that affect a tablet's camera system.
Plugo also provides a good deal of educational content.
Each kit contains several fun games that are well designed, with attractive modern graphics and fun sound effects.
While each kit contains several games focusing on a particular skill, the games are themselves different enough to maintain a child's interest over time and they can be adjusted for difficulty.
Finally, one set of Plugo hardware can be used with several add-on kits, Plugo can be progressively expanded, making it better able to fit it into different budgets.
Bottom Line
Affordable, intuitive, adjustable and easy to use, Plugo uses computer vision technology to bridge the digital-physical learning divide, letting kids ages 5-10 get the important skill development and practice they need in several subjects in an entertaining, hands-on way.
While it may not replace a full curriculum for learning, if you're looking for a fun and interesting way to get kids important practice in spelling, reading, math and more, or if worksheets just aren't doing it for you, PlayShifu's Plugo might just be what you're looking for.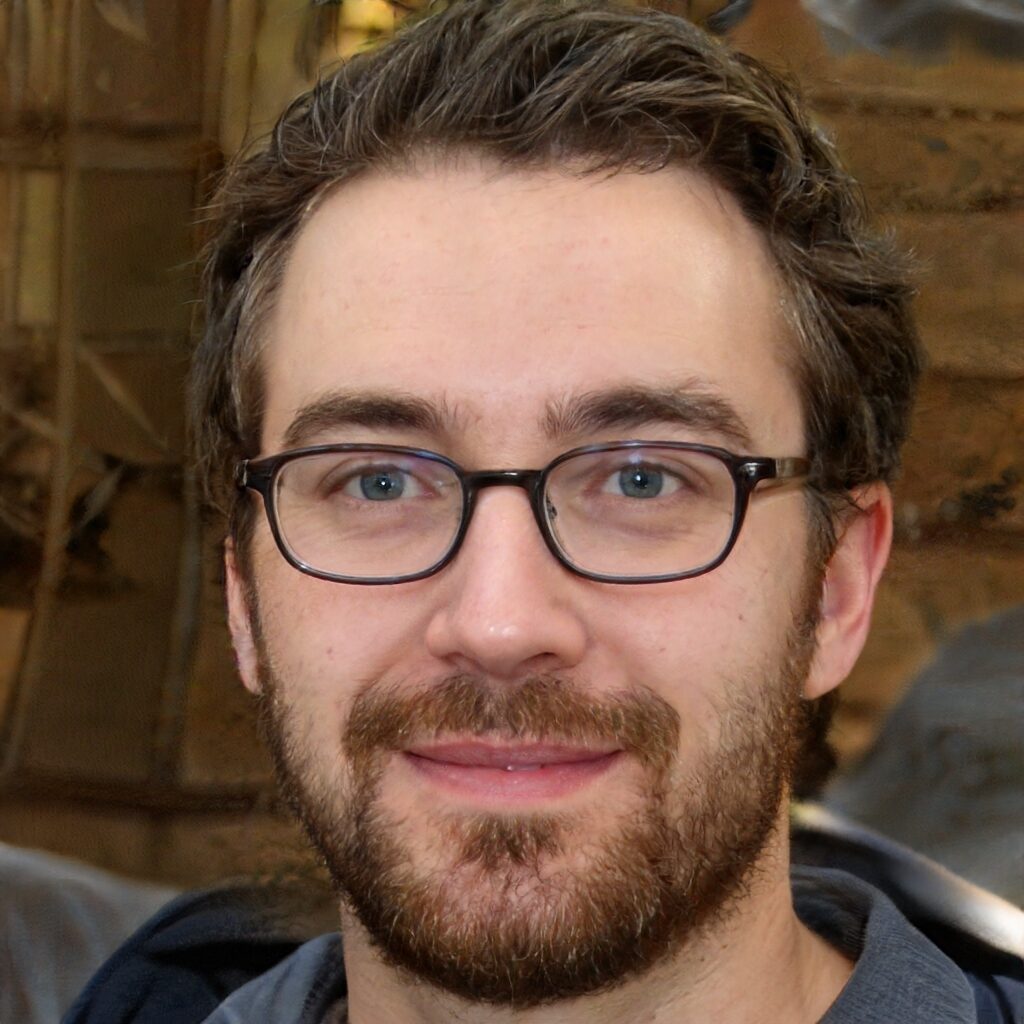 About the Author
David Belenky is a freelance writer, former science and math tutor and a tech enthusiast. When he's not writing about educational tech, he likes to chill out with his family and dog at home.