Coding is quickly becoming a key building block of the future.
As the world becomes more interconnected with technology, the demand for skilled and talented programmers is increasing rapidly. While it's not always easy to convince kids of the need to get a head start and develop their coding prowess, Roblox can be a very engaging, non-threatening and productive way of learning essential and very transferable coding skills.
As kids use Roblox to design, build and develop their own video games, they have to learn and use a variety of essential concepts in computer science, such as variables, strings, loops, if/then statements, various functions, script creation and more. Roblox coding classes can effective at getting kids started building the games they want quicker and with less frustration.
Why kids should take Roblox coding classes
While Roblox Studio gives kids the tools to design and create their own games, its learning curve can be steep.
While kids who already have a coding background may find it relatively easy to dive right in and learn as they go, checking out a YouTube video here and there for help along the way, those with little or no coding experience may find it frustrating and struggle to make their vision come to fruition.
On top of that, kids may have a hard time with the other, more qualitative half of game creation – game design. Game design often involves aspects of a video game that even more experienced coders might not have encountered before, such as story design, story telling, sequencing, user interface and experience, and more.
They're More Organized
Roblox coding classes can let kids familiarize themselves with Roblox/Roblox Studio and develop essential skills in a more structured and friendly environment, rather than having to rely on self-directed study. Classes are often broken up into structured courses and lessons, offer up material in bite sized chunks rather than as a single whole, which lets kids develop their skills in a less intimidating, step by step and guided manner.
Some classes even organize each course around a central Roblox game project to complete, which lets kids put their new skills to immediate use.
They Use Experienced Instructors
Compared to the myriad of YouTube videos and online advice of variable quality, good coding classes are often taught by pre-screened instructors that are familiar with imparting important knowledge and key skills in an organized way that engages kids and gets them seeing results quickly.
They can show as well as tell
Finally, instructors in these Roblox coding classes can offer real time demonstrations of critical and sometimes abstract concepts in coding, letting students see how the code fits together in the wider framework of a game before attempting it themselves.
In a rush? Check out our top picks
Codakid – Best Self-Paced Roblox Coding Class
Level up your Roblox coding skills (and more) at your own speed with Codakid
Price: $99 for Roblox course / $299 for a 12 month subscription to all Codakid coding courses
From Scratch to Python to JavaScript and beyond, Codakid is one of the most popular and respected self-paced online coding course providers around. Due to the growing popularity of Roblox, they've now introduced Roblox and Lua coding classes, as well.
Like their other coding courses, Codakid's Roblox course is very well put together and organized in a way that takes you from absolute beginner to skilled user.
Teaching is done through a variety of videos, by a cadre of instructors who take students through the coding process on-screen and in real time. These instructors are high energy, entertaining and enthusiastic (reminding very much of YouTube stars), and are quite good at simplifying concepts and keeping kids interests throughout their lessons. Students can then pause the video and try things out in Roblox Studio after.
There are 11 courses broken into several (usually 3 or 4) lessons. Each course is based around different expertise levels, from an introductory course in Roblox Studio all the way to an advanced course (workspace hierarchy, inheritance and client/server events, etc.) which makes it really convenient as a one-stop shop for all things Roblox coding. Unlike some other options, you won't have to hunt around signing up for different courses to learn different skills.
Each course is centered around the student creating their own custom game as a project. These range from obstacle courses to arena games to strategy games, giving students a variety of game types to learn about and experiment with, so kids won't get bored and will likely find something they're interested in. There are also dozens of smaller practice activities (activities and short challenges) as well as end-of-chapter quizzes to assess and reinforce learning.
In case things get a little confusing or tricky, students can also take advantage of Codakid's good customer service. When they're having trouble they can open a chat and get help from teachers, who can even share a screen and directly lend a hand if need be. For safety, these conversations are helpfully cc'd to parent's emails.
One downside to Codakid is its limited mobile device support. While Roblox itself can be used on some tablets and smartphones, Codakid typically requires a PC or Mac (although the hardware requirements are pretty low), which can be slightly annoying for those who want to learn on the go.
Pricewise, Codakid is pretty good value for money. For less than $100, the Roblox course includes 11 courses and 130 challenges that take students from absolute beginner to advanced Roblox coder pretty quickly and effectively. If your students find that they enjoy coding and want to learn something else, Codakid also has an extremely extensive range of coding courses that you can get access through with their yearly subscription, including courses in Python, Java, Unity, AI and more.
Ultimately, Codakid is, at its core, a great self-paced program. That means kids can learn anytime they like, as quickly as they'd like, pretty much from anywhere. However, keep in mind that with self-paced learning the name of the game is motivation. While Codakid gives students high quality videos and learning material, it's really on the student to follow through and do the work.
If your kids need a more structured, conventional learning structure or benefit from one-on-one instruction, there are probably better options. If, however, your kids want to pick up some Roblox skills and work well learning at their own pace and in a self-directed way then you probably won't get much better than Codakid's Roblox courses.
Want to learn more about Codakid? Check out our in-depth review of their services.
Outschool – Best Small-Group Roblox Classes
Find a small-group Roblox course that suits your student with Outschool's à la carte marketplace of online classes
Price: Varies depending on course, instructor and course length
If your student really wants to learn to code their own Roblox games but needs a more traditional, classroom-like environment, Outschool might be the right choice for you.
Aimed exclusively at K-12, Outschool lets parents sign their children up to any number of online courses covering a variety of interesting topics related to Roblox. The classes are designed to be more like an online school environment. They typically take place on a defined schedule with teaching done through Zoom (either live or pre-recorded) and interaction taking place live or through an internal messaging, chat and email system that courses can use to post (usually) optional challenges and assignments, and even collaborate on projects.
Class sizes are usually small, too, usually kept at no more than 18 students at a time.
There is a pick and choose, a la carte approach to courses with Outschool – it's free to sign up, you browse through their selection, reading course syllabuses as you go, and pick the one (or ones) that are right for you. There are quite a lot of courses relating to Roblox, from one time workshops that work on a particular skill to multi-week or even semester long coding camps that cover a variety of concepts and skill levels. For example, you might find courses such as:
Video editing for game promotion
Character design and creation
Lua programming
Game physics
In fact, at times there is almost too much to choose from – many teachers these days use Roblox as a jump off to teach art, social skills, communications, so you'll have to do some filtering yourself. That said, the search and filtering system is top-notch, and each course gives ample description of what its about so there's not much danger of being unpleasantly surprised if you're willing do a little investigating.
The teachers are, for the most part, quite good and highly passionate about the subjects they teach and are typically screened for their experience and qualifications. Since Roblox covers many aspects of video game design and coding, there are teachers with a variety of expertise, from professional video and sound editors, story boarders, professional coding camp providers and successful Roblox developers. We actually liked this micro-school approach, since it lets kids take courses with subject matter experts rather than relying on a single teacher to cover several different topics.
The courses themselves aren't particularly expensive. The price varies depending on the course and instructor, but typically speaking a multi-week camp that takes place a few times a week might run you $130-160 USD, while one time courses and workshops might run between $10-30 USD. Be aware, though, that you may have to sign up to a number of courses in order to get a a full basics-to-master coder learning experience and the price can add up.
Outschool is also very safe. All teachers are screened and go through a thorough background check and, unlike many other online courses, the company limits class attendance to kids under 18, so there aren't any adults taking classes alongside kids.
Bottom line – if your student wants to get started building their own games with Roblox but needs a more structured classroom environment and schedule, Outschool offers very safe and effective small-group online courses with a lot of interesting and fun topics.
Want to learn more about Outschool? Check out our in-depth review of their services.
iD Tech – Best one on one Roblox Tutoring
Develop specific Lua coding skills or get the most personalized 1-on-1 learning with iD Tech
Price: from $60 per lesson
⭐ Lots of promotions & discounts available
Some people might not immediately consider private tutoring for Roblox or Lua programming. But if you have a student who wants to work on a particular skill, wants to take their coding to a deeper level or is simply a student who does better in a individualized learning environment, then you know that there's often no faster or more effective way to learn than private lessons.
iD Tech is famous for its real life and virtual tech camps, but also offers technology- and coding-focused one-on-one private instruction, including unique lessons in Lua and Roblox, to those who want to take their learning to another, more personal level.
Right off the bat you should know this is not the cheapest solution out there (let's be fair – private tutoring never is). Depending on how many lessons you sign up for you can expect to pay up to $75 per lesson. The per lesson cost goes down, of course, the more lessons you sign up for per month but, depending on how many lessons you need, it can add up. They also automatically renew, so you have to remember to cancel or you'll be billed the following month.
For the money, however, the quality of instruction is pretty top notch and is designed to advance kids coding skills in the quickest time possible. You get 60-minute, in depth and directed coding sessions that take place on Zoom at your convenience, although as they use Zoom it means you'll need a PC or Mac, since Zoom makes multitasking on mobile devices quite difficult.
All told, however, iD tech tutoring offers a high degree of flexibility – you can pretty much book sessions for anytime as long as you give 72 hours notice (although you may not get your regular instructors).
The instructors themselves are all native speakers, located in the US, and know their stuff. They are either graduates (or soon-to-be graduates) from top universities, and are background checked and screened for competence and knowledge of Roblox/Lua coding and are specifically trained to be able to convey fairly complex information to younger students.
As this is individual tutoring, the curriculum is obviously tailored around your students interests and needs. Because of the individual nature of tutoring, pretty much the skies the limit and depends on the goals you and your students set out at the beginning, students can get a crash course of the fundamentals or go do in-depth into a particular topic and request additional projects and work to hone skills. In all cases, however, they will specifically learn Lua coding, video game design fundamentals and various concepts in computer science, typically working towards the creation of a Roblox Studio project of their own.
iD tech makes it pretty easy to keep track of a student's progress, as well. They send post-class progress reports via email to parents and students, so you can review concepts as you go along, and parents can request video recordings of sessions as well.
Overall, while perhaps not offering the most affordable way of learning Roblox and Lua coding, iD tech does offer high-quality and uniquely tech-focused private tutoring that can help students get a far richer, more customized and faster learning experience than most other methods and is perfect for students who tend to benefit from more personalized instruction.
Why Should Parents Care About Roblox?
Roblox Studio gives kids the ability to easily design, create and publish their very own video games. This, combined with Roblox's highly engaging nature, has sparked an interest in coding for millions kids around the world. With a little planning, guidance and structure, this interest in Roblox can be (and often is) used as part an educational plan to improve a child's abilities and interest in coding and computer science.
By encouraging their interest in Roblox, parents can encourage kids to learn a real, written programming language (Lua) in a way that engages them naturally and ultimately help them develop a number of transferable, real world STEM skills such as:
Game design
Physics
Sequential and computational thinking
Storytelling
Sequencing and logic
Graphic design
3D modeling
as well as various entrepreneurial skills to properly promote their games
To their credit, Roblox has worked to create a number of lesson plans that parents and educators can use to upgrade this from a hobby into a more educationally richer experience. These lesson plans are easily accessible and include things like skills and concepts overviews, lesson objectives, guided tutorials, suggested time limits and parent/instructor handouts and cheat sheets.
FAQ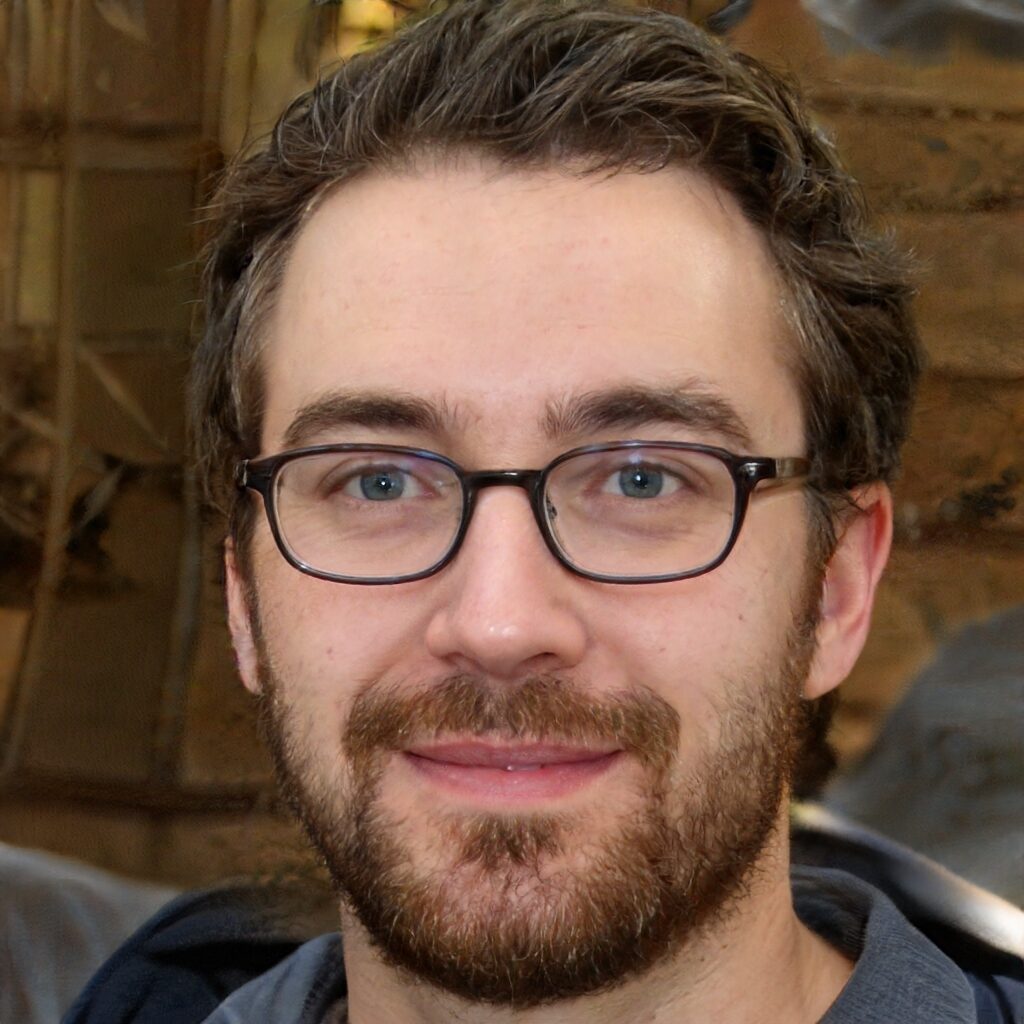 About the Author
David Belenky is a freelance writer, former science and math tutor and a tech enthusiast. When he's not writing about educational tech, he likes to chill out with his family and dog at home.