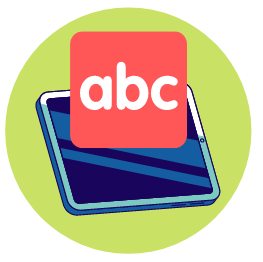 Comprehensive, easy to use, highly customizable, logically and sequentially laid out and with some fun games and activities to help prevent things from getting too boring, we believe that Typing Pal can be an excellent option to help students of all ages learn to type quickly and more accurately. 
What Is Typing Pal?
Created by the Canadian company Druide Informatique Inc., Typing Pal is a subscription-based, online typing program aimed at both children and adults. 
The program helps users learn and practice touch typing through a combination of video instruction, lessons, exercises, games and tests.
What Ages or Grades Is Typing Pal Appropriate For?
Typing Pal is officially aimed at users 6 and up.
That said, as a learn to type solution, in our opinion the program is suitable to just about anyone who wants to improve their keyboard typing skills, so long as their reading and comprehension skills are up to the challenge of its text-based exercises.
In fact, unlike many other typing programs we've looked at, Typing Pal actually offers several different configuration options based around different user age ranges, including:
A setting for those ages 6-11 (elementary school)
A setting for those ages 12-16 (middle and high school)
And a setting for users ages 17+ (adults)
Aside from making the program's look and feel slightly more engaging for users, these settings adjust the program's textual difficulty to suit different levels of reading and comprehension ability, something that we think is pretty useful as it better allows the program to better suit a user's ability and skill, rather than just relying on a presumed age/ability correlation.

They also make the program very suitable for homeschool use, particularly for families with multiple children of different ages and for those with children who are more advanced or who are struggling with reading.
One thing we also found helpful is that the program offers users a free typing test on its website that measures speed and accuracy, and which can help determine whether the program is right for them.
This is in addition to the company providing a free trial, which is nice, although it should be noted that the free test can be a bit long and not really all that readily configurable to younger readers.
Look, Feel and Features
When we used it, we found Typing Pal to be a pretty modern and clean looking digital program.
The program is website-based, making it accessible from just about any device with a web-browser, and it tends to use a lot of white space with no ads and very little clutter and extraneous animations to act as distractions beyond a cartoon background and a cast of virtual "coaches" (usually located to the side of the screen) who offer written tips and guidance.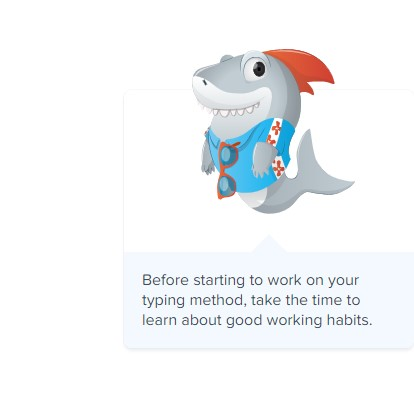 Broadly speaking, there are three main sections to Typing Pal, Learn (where instruction and initial practice take place), Move On (which contains more advanced practice and games) and Results (which keeps track of user progress and tests).
As a result, the site is pretty simple to navigate and straightforward to use, with very little risk of users getting lost or distracted, which is always a good thing as far as younger students are concerned, especially with the kinds of timed skill-based exercises that are typically involved in touch typing.
Video Guidance and Instruction
As with a few other learn to type programs we've seen, Typing Pal uses some video instruction (called "advice") to provide users with tips about proper hand placement, posture, keyboard use and more. 
These videos tend to be more helpful and engaging than traditional on-screen text and illustrations, being colorful, well-animated and containing fun music and clear demonstrations and instruction.
Thay are also usually fairly short and to the point, making them pretty easy to sit through, especially for younger and more fidgety users.
One thing to note, however, is that they don't really contain a ton of voice over or spoken instruction, relying more on short, simple text combined with animations to get their point across, which means that younger students will need to be a bit more secure on their reading ability if they want to use the program without supervision.
Typing Practice and Exercises
In order to help students develop typing skill, Typing Pal makes extensive use of on-screen, text-based exercises and skill tests.
These exercises take place on a large section of white space with a sample of text (or, initially, different keys) that students are expected to type out, with a colored bar representing where users are as they type and any mistakes they make highlighted in a contrasting color.
These exercises can be configured to practice accuracy, speed, or both, which gives the program an added level of flexibility that can allow users to really hone in on specific skill areas, should they so choose.
In the case of skill tests, the program provides both an initial typing test and periodic skill tests (measuring typing speed and accuracy), whose results are tracked and recorded in the Results area, which can give users (or parents) a good idea of how things are progressing over time.
Interestingly, the text presented in an exercise can also vary depending on the overall age/level selected in the user settings, adjusting the program's vocabulary (such as by adding officer or academic terms at upper levels) and level of reading to better suit a user's ability and comfort level.
In this way, users are more likely to understand what it is they are typing, which can help when it comes to reducing accidental errors and can make practice a lot less intimidating or confusing for younger students, which is nice.
Games
Finally, as with a few other typing programs, Typing Pal also includes a number of unlockable games that users can play.
These games have a generally modern look and style to them, seeming fairly similar to typical mobile arcade games in our opinion, and while the gameplay for each can vary quite a bit (depending on the game's plot and mechanics), they generally require users to quickly and accurately type in specific keys or words in order to advance.
While the games won't likely compete with the latest and greatest 3D video games out there, they can provide additional keyboarding practice and, we'll admit, they are kind of fun and can be a nice break from the program's usual typing exercises.
Approach to Teaching Typing
Touch Typing
At its core, Typing Pal is a touch typing program.
In other words, it teaches users to use all ten fingers on their keyboard and to type accurately and rapidly without taking their eyes off their screen.
To do so, users learn proper posture, key positions and hand placement and to have specific fingers stay in specific areas and hit specific keys in order to develop typing efficiency.
This method of using a keyboard can be very effective in allowing students to type with fewer errors and to generally become more effective when writing at a computer, although its specific method of teaching can mean that those with a bit of experience at typing may need to spend time unlearning some bad habits.
Sequential
Typing Pal also teaches typing in a step-by-step, sequential manner.
Starting with an initial test in order to establish a baseline of typing ability, the program introduces proper posture and hand placement and then progresses through basic key exercises until they can effectively work on whole words and then sentences.
In this way, the program carefully and thoroughly teaches students proper typing and yet never really becomes too intimidating, making it particularly useful in our opinion to beginners and younger students who may have been raised with touch screens.
Game-based practice & gamified learning
As we've mentioned, in addition to traditional copywork-style typing practice, Typing Pal offers several games (e.g Cosmik Ball,  Monkeys in Jeopardy, Magic Duel) that users can play.
These games require users to type in letters or words (or in the case of Magic Duel entire "spells") in order to succeed.
This game-based practice can be a lot more fun and engaging than traditional typing practice, which in turn can get users to voluntarily spend more time honing their skills.
The games are also lightly gamified, allowing users to win badges and unlock rewards by beating certain levels (i.e. being able to reliably demonstrate a certain level of skill), which is not only fun but can give them a reason to keep playing and practicing over time – something we always appreciate.
How It Works
On the whole, we feel that Typing Pal is a pretty easy to use and straightforward typing program.
The program is web-based and accessible through just about any browser, and families or individuals working at home can sign up for a year's subscription to either a personal account or a family account.
The latter allows for up to 3 individual student accounts and is, in our opinion, probably the best option for homeschools and families with multiple children.
As mentioned, before starting to learn typing, parents (or individuals learning on their own) can configure the program's text reading level and style to suit specific ages, whether that's children, teens or adults.
Once everything is set up, users are invited to take an initial test of their typing skills.
This is essentially a short, timed typing exercise designed to measure a student's initial speed and accuracy, essentially setting a baseline against which future performance will be measured.
Parents (or users themselves in the case of individual subscriptions) can also go into their settings to set specific typing fluency target goals they would like to achieve, which can be helpful.
From here, students can get essential typing guidance (placement, key use, posture and so on) from the program's built-in videos, located in Advice, or dive straight into the learning component.
Here, students can follow a sequential series of steps or lessons that carry them through basic letter practice through more advanced number and punctuation use until they reach short letters, words and common endings, such as and, the, -ing, -ance and so on.
Students can then move on to advanced practice where they work with whole texts, a sort of online copywork exercise that aims to hone their accuracy and speed at typing with a more real-world activity.
What the texts are about depends on what level and age a user account is configured for, but can include things like office vocabulary, correspondence, letters and geography for adults, classified ads, facts and sports for teens and animals, short stories, natural geography and sports for younger kids.
In addition to these advanced exercises, there are also improvement activities, which use a kind of adaptive algorithm to identify user-specific skills and areas of improvement, such as specific finger movements or keys, in order to offer more personalized and focused practice, which is kind of cool.
As we've mentioned, Typing Pal also has a few arcade-style typing games that can be used as a reward and as additional, more engaging and less formal, practice, and there are, of course, periodic timed typing tests, as well as a final exam, to measure student skill development over time.
All student activity is recorded in a results section, which parents can access from their main account and acts as the program's progress tracking.
This section contains a bar with real-time and updated averages of student typing accuracy, speed and time spent using the program.
It also contains a log of each activity, exercise and game that the student has completed (or is in the process of completing), which can give parents a pretty solid idea of how their student is doing and whether they are keeping up with their work.
Pros and Cons
Pros
Easy to use
Typing Pal is clearly and logically designed, with few distractions and sequentially ordered lessons that make it easy for students of all ages to use and hard to get lost in.
Comprehensive
Typing Pal is very thorough and comprehensive, teaching everything from posture, to hand positioning and more, taking students from the very beginning of understanding a keyboard layout until they can comfortably, quickly and confidently type letters, symbols, words and more. 
Very configurable
Typing Pal is very customizable, allowing parents and users to set various goals, set different backgrounds, adjust textual difficulty, configure their avatars and coaches, set different keyboards, languages and much, much more. 
Gentle and sequential practice
Generally speaking, Typing Pal teaches in a very gentle and sequential manner, with clear instruction and plenty of opportunity to hone skills that prevent the program from becoming intimidating or frustrating.
Fun games
In addition to traditional typing practice, Typing Pal also offers a few arcade-style typing games that can be fun to play.
Cons
Not the absolute cheapest option out there
With family accounts costing around $40 per year for up to 3 student accounts, Typing Pal isn't all that expensive, but also isn't the cheapest typing program we've ever seen. 
Requires internet access to use
Typing Pal is hosted online and requires users to be online in order to use, which can be an issue for parents who live in areas with spotty access or who don't feel comfortable leaving their child with an active internet connection.
Who Is It Ideal For?
Parents looking for a program that students can use on their own
By and large, Typing Pal's logical layout, clear instructions and sequential lesson structure means that students should be able to use it more or less on their own without issue, so long as their reading skills are up to snuff, making it a great option for busier families.
Those looking for a typing program that will teach them skills from the ground up
Typing Pal teaches typing starting from the very basics of single letters before progressing to full texts and similar exercises, making it a very comprehensive and un-intimidating program for beginners to use. 
Fidgety, easily distracted students
Typing Pal's clean, modern and functional look means that there isn't a lot that will distract students, keeping them focused on their learning and skill development rather than on flashy animations or ads.
Families with multiple kids of different ages
Typing Pal allows families to have multiple student accounts and allows each account to be customized in terms of style and reading level, making it a great choice to teach siblings of different ages to type properly.
Who Is It Not Ideal For?
Students who hate traditional typing drills
Although the program does have some fun arcade-style games, by and large it relies on proven and traditional copywork-style typing drills and doesn't really contain the many alternative, less traditional activities found in a program like Keyboarding Without Tears.
Those looking for a program that teaches broader computer and document skills
As might be expected given the name, Typing Pal is focused on teaching students to touch type and doesn't really offer a lot of instruction when it comes to general composition or computer skills. 
Price
Note: All prices correct at time of writing, all prices in USD.
Typing Pal is an online subscription service that provides a year's access with each purchase. 
While the company offers a feature-limited free trial account, its paid options include a personal edition (for a single user), which costs around $30, and a family edition (with a parent account and up to three student accounts), which costs around $40 per year.
As always, those interested in Typing Pal should check the company website for the latest prices and any offers or deals that might be available. 
Is It Worth It
On the whole, we feel that Typing Pal can be a very valuable and useful typing program for families. 
The program teaches its users pretty much everything they need to know to build touch typing skills, from proper posture to key striking tips, and contains a good number of exercises and activities to quickly and effectively hone their speed and accuracy.
It does so in a sequential and logical manner, as well, teaching and practicing concepts step by step so as to prevent frustration and uses built-in reporting, checks and tests to make sure students are actually building the skills they'll need to succeed.
Finally, the site is also easy to use and straightforward enough for students of all ages to use without a lot of direct oversight or risk of getting lost and/or frustrated, and is highly configurable, being able to be adapted to suit user skill and preferences whether they are younger children or adults.
Bottom Line
Comprehensive, easy to use, highly customizable, logically and sequentially laid out and with some fun games and activities to help prevent things from getting too boring, we believe that Typing Pal can be an excellent option to help students of all ages learn to type quickly and more accurately.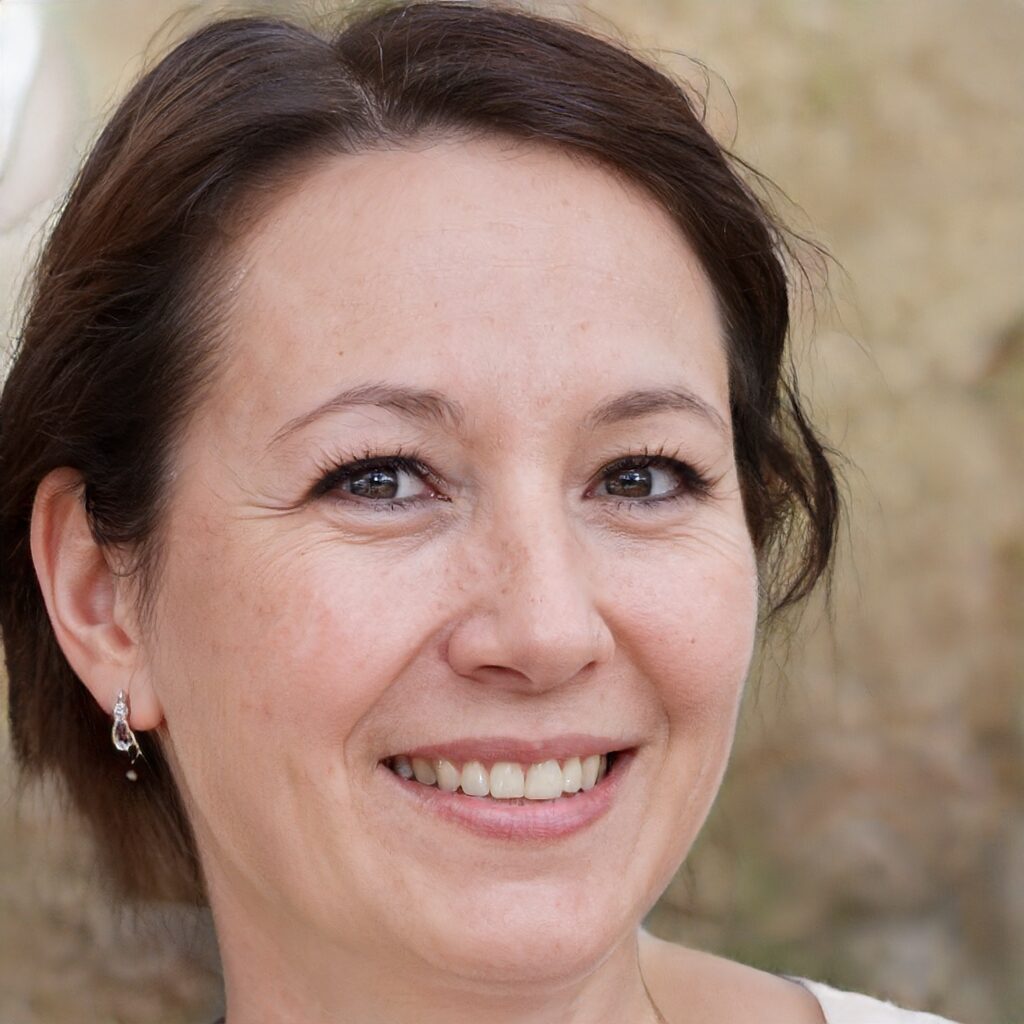 About the Author
Anne Miller is the editor of The Smarter Learning Guide and is a passionate advocate for education and educational technology. A mom of two, she majored in English Language and Literature and worked as a substitute teacher and tutor for several years. When not writing she continues to root for the Yankees and the Giants.