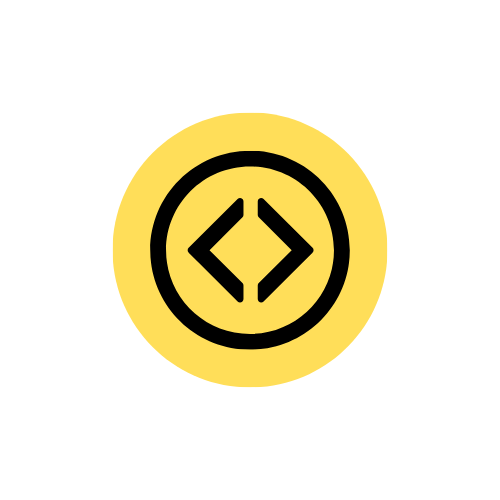 "Although not the most stylish math program around, with its complete math curriculum, clear tutorials, diagnostic testing, progress tracking and a wealth of online and offline practice questions, CTCMath is a highly effective, flexible and customizable self-paced math program with a price that is hard to beat."
What is CTCMath
Founded in Australia by Patrick Murray, a former high school teacher with over 30 years of experience, CTCMath is a self-paced online math program for grades K-12.
The program has become increasingly popular with homeschooling parents, as well as those looking to supplement and improve their children's knowledge and skill in math.
A web browser-based program, CTCMath runs on practically any device with a high speed internet connection, such as a desktop, laptop or iOS/Android mobile device.
How Much Does CTCMath Cost?
Note: Prices correct as of writing.
CTCMath is a subscription based online math program. It essentially offers two plans that you can get as either a month-to-month or yearly package.
There is a single membership, which gives one student access to the program and a family membership, which gives multiple children access under their own, individual accounts.
CTC Single Membership
CTC Family Membership
CTCMath subscriptions give access to all courses, grades and levels within the program.
In other words, parents aren't tied to one grade but can explore topics at all grade levels, which gives parents more flexibility in terms of what their children can be working on and greater ability to customize learning to the child.
At $197 for a year's course, CTCMath is more expensive than buying complete yearly sets from some more traditional math curricula providers, like Saxon or Singapore, although not by a huge amount, especially when you consider that the CTCMath digital package is all inclusive and doesn't require shipping and handling.
This pricing model is quite handy and cost effective for larger families with children of different age ranges, or for those with students who might be a bit more advanced or need revision of certain concepts
You can also try CTCMath for free for 30 days
The company does occasionally run discounts and specials, so make sure you check out their current pricing.
CTCMath Curriculum
CTCMath offers a full math curriculum for K-12 students.
So, in addition to being used as a supplement or enrichment to math learning, it can be used as a standalone learning system for homeschoolers and families learning at home.
CTCMath is comprehensive in its subject coverage. It covers:
K-6 math subjects
Basic Math & Pre-Algebra
Basic Measurement
Basic Geometry
Algebra 1
Geometry
Algebra II
Trigonometry
Pre-Calculus
Calculus
The CTC Math curriculum is ordered sequentially, with the curriculum moving naturally from topic to topic, increasing in complexity, as it progresses.
That said, parents have the full ability to pick and choose lessons, or even move up and down grade levels, in order to configure the learning around their student's needs, which we liked. 
Each main area of math study is referred to as a "stream," and there are a number of topics within each stream that each have their own lessons.
For example, Pre-Algebra will be broken up into several topics (variables and equations, problem solving, and so on), each of which are themselves made up of several sequential lessons.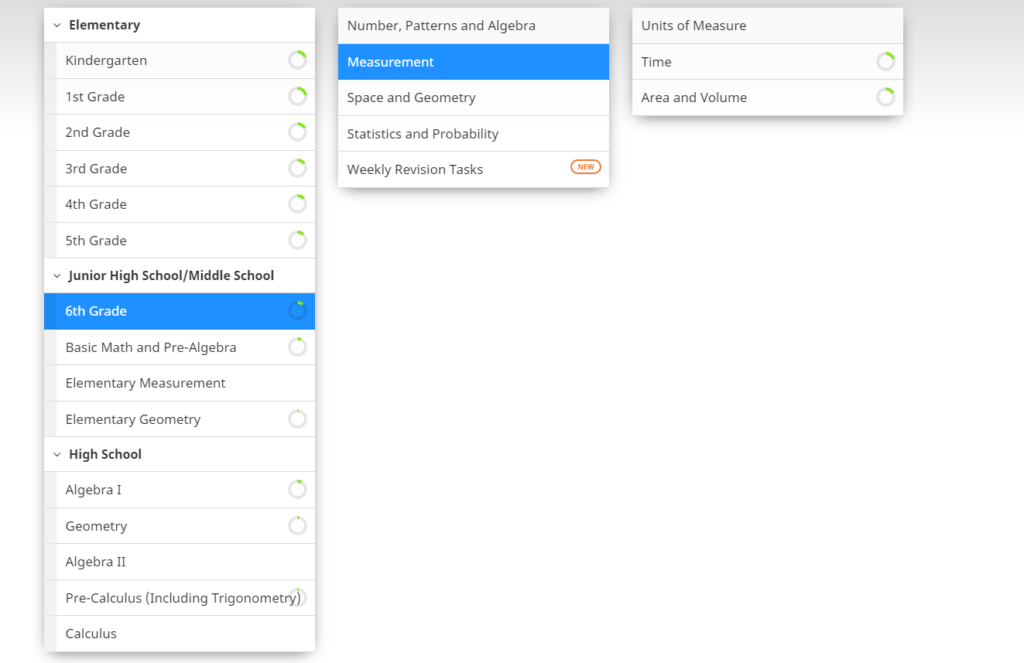 So there is a lot of math content for your money.
Parents should be aware, however, that CTCMath is not common core aligned. The program teaches in a more traditional manner, in what's called the mastery method, which we will discuss below.
Interestingly, despite being founded in Australia, CTCMath does adapt itself well to a variety of countries, making it quite friendly to users around the world. 
There is, for example, a United States curriculum you can choose. This adjusts some of the content, such as grade level structure and even mathematical units and measurements, to a format more suitable to US learning standards.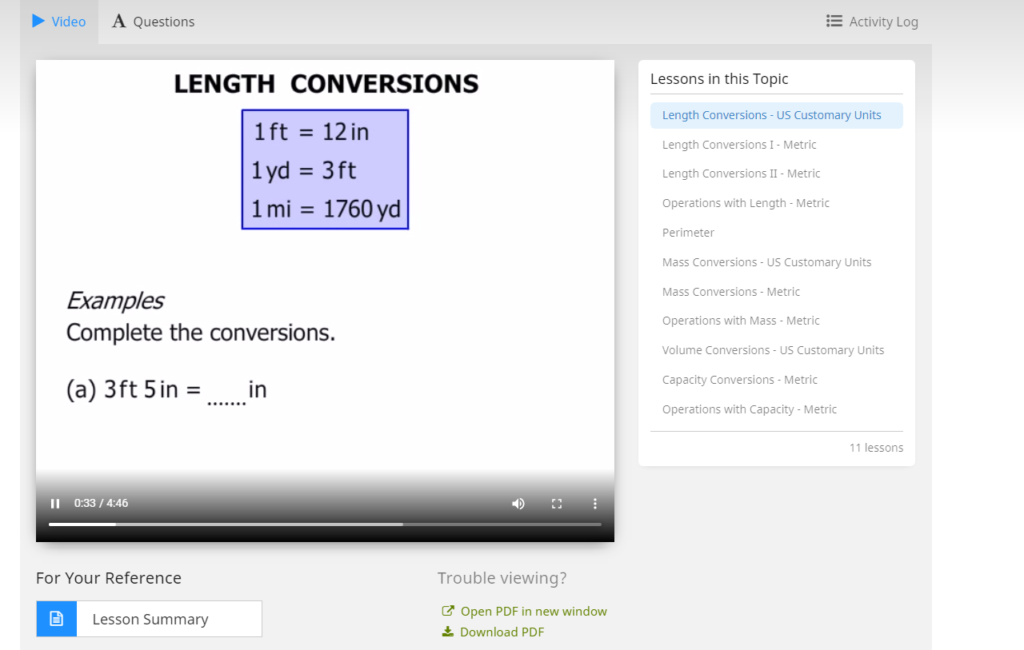 Is CTCMath spiral or mastery method?
CTC uses the Mastery method or mastery approach to teaching math. This is an approach to teaching math that dives into material at more depth, presenting one concept at a time until the student attains a certain level of understanding and skill.
This method is opposed to the spiral method, which has topics repeat from level to level (in increasing amounts of depth), letting mastery develop incrementally and over time.
While perhaps not as good at letting kids focus on the whole picture, how the different topics of math fit together for example, the mastery method allows kids to more effectively learn concepts at their own pace, spending time understanding and really working on the material and thereby building skill and demonstrating proficiency.
The mastery method is quite well regarded and has been repeatedly shown to have a significantly positive impact on student achievement.
How it works
Diagnostic pre-testing
Before beginning CTCMath gives parents the option to run diagnostic math tests.
These will generate reports on the existence of any skill or knowledge gaps or deficits that the student may have, which allows parents to then find and run lessons tailored to the child's specific needs.
Perhaps recognizing that some students have a harder time sitting through these tests, CTCMath helpfully gives parents the choice of selecting shorter or longer (more comprehensive) diagnostic tests for each concept.
Ultimately, this allows parents to create a far more personalized and targeted learning experience than some other programs on the market, helping students focus on where they most need improvement and is an excellent tool if you're using the program as a learning supplement.
These tests are optional and parents can always select to simply begin at the students grade level and work sequentially from there.
Interestingly, diagnostic tests can also be accessed and used after lessons to better track student progress.
Method of Instruction
The actual lessons in CTC Math are pretty straightforward and have essentially the same basic format: Video, Interactive Questions, Worksheets, an optional diagnostic quiz/test that can be set up to measure retention and then a report.
Videos
Lessons begin with a tutorial or instructional video. These generally present and explain the concept(s) that will be covered in the lesson and are narrated by Patrick Murray, the founder of CTCMath himself. 
A sample tutorial can be seen below, which can give parents a feel for how concepts are taught.
The tutorials are kept short, usually less than 10 minutes long, which we find is generally helpful in preventing kids from becoming bored and zoning out.
This also tends to "chunk" the material, breaking complex topics into smaller, more easily understood segments, a tactic that helps prevent students from feeling overwhelmed and frustrated.
While the lessons are not as animated and flashy as some other programs out there, they are clear and well organized with short animations, notations and occasionally graphics to illustrate various concepts and teaching points.
Perhaps due to the lack of flashiness, kids aren't as likely to be distracted by the look and feel and can focus more on the content, although we'd recommend a little more parental supervision for the youngest kids (K-2) since it may not intrinsically interest them as much.
As a bonus, we found the narrator's Australian accent to be rather charming and fun to listen to, although some kids in the US, particularly younger ones, may not have much experience with Australian-accented English and may need a few minutes to get used to it.
Helpfully, tutorials can also be printed out as one page summaries, which is great for kids who have a harder time following audio/video instruction, prefer to read things through or just need to take things more slowly.
Interactive Questions
Following the video, students answer a series of questions on the material. They can do so through the program itself, where they input their answer into the screen either as a number or a letter in the case of multiple choice answers (which students sort of drag to the appropriate location). 
Feedback is given in the form of a score on the progress bar at the top of the screen. Starting at 0, the score rises or lowers with each question they get right or wrong, giving kids real time feedback and an easily understood measure of their mastery. 
Answers are given at the end, once all questions have been submitted, which is good as it gives kids an idea of where they went wrong if they made any mistakes, yet prevents them from "peeking" at the answers as they go along.
As this is a mastery method of teaching, in order to progress students have to reach a certain score to progress to the next lesson, which is set by parents ahead of time. Of course, if there is an issue, kids can always go back and rewatch the tutorials as often as they need.
Parents should note that there is no digital area for showing work so kids will likely need to use paper as well to derive the answers.
Worksheets
In addition to practice problems, CTCMath also offers worksheets for each lesson, which come as in-program PDFs that can be printed out and worked on offline.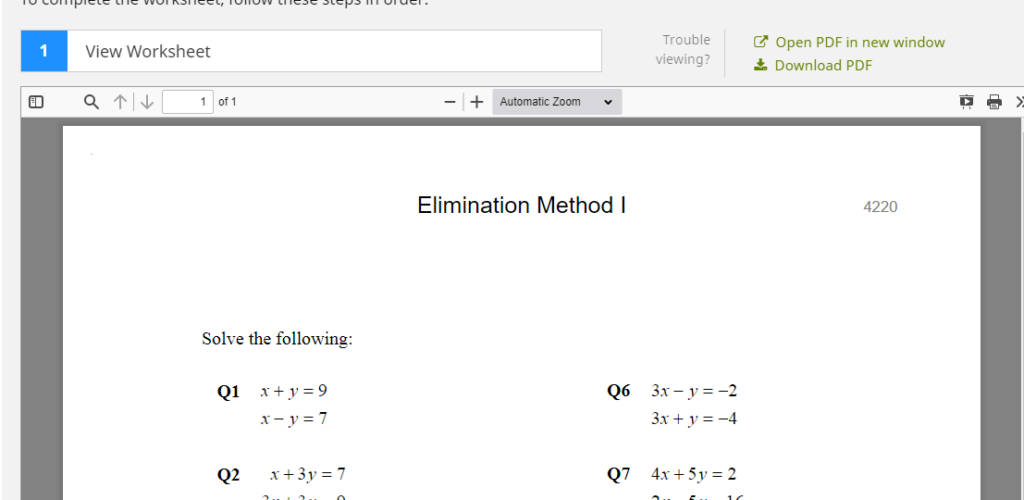 In general, students work these out on their own using scrap paper and then input the results as multiple choice.
There is the option to do the questions manually, in the form of a printable PDF worksheets, a feature we liked quite a lot.
We feel this can become a better choice with more advanced topics and grades, as it emulates the pencil and paper structure they may see in school or on standardized tests, it lets them practice showing their work for more complex answers, and it gives parents the option of taking work offline and away from the screen.
Weekly Revision Tasks
For Grades 1-6 there are also weekly revision tasks, which are little assignments or homework that kids can be assigned.
These let kids get more practice on the skills they're developing. There are a mix of questions from across each section, mixing and testing various concepts to give kids a pretty thorough review of the material.
These revisions are available online or as a printable PDF (the answers of which can then be inputted into the program to keep track and be scored).
We prefer them as printables ourselves, as (like the worksheets) they are a good way to give kids practical experience working through math problems with pencil and paper instead of working through an app.
Parental Controls
Clean, easy to use and very straightforward, the CTCMath dashboard gives parents the ability to manage all of their students accounts from one convenient location.
In fact, unlike many other programs out there, CTCMath has built-in and quite capable lesson planning and tracking capabilities, which can be of particular interest to homeschooling parents. 
It lets parents add and manage tasks for their students, assigning lessons, worksheets, question banks and other tasks as needed. 
CTCMath also offers parents the ability to easily and efficiently keep track of student activity and progress with student reports. 

These help parents track important information about how their child is doing, such as lessons completed, scores, how many attempts they took, their assignment completion, right down to the level of individual questions that the kids are doing.
In this way, CTCMath's progress tracking can yield potentially important insights into the math skills and knowledge of the child, and can really help parents adjust their child's learning material to their needs more effectively.
Finally, from the dashboard parents have quite a few ways to personalize learning around the needs of their individual children, making CTCMath one of the more flexible math programs out there for parents.
Parents can select individual lessons from the entire K-12 curriculum, have students start at their grade level or use the diagnostic testing to attempt to identify the appropriate level in which to start.
CTCMath also allows parents to customize goals, for example by setting number of lessons and topics to cover each week and what passing grade the child needs to progress in their lessons.
Question Bank Wizard
Taking customized practice to the next level, CTCMath offers a Question Bank Wizard that parents can access through the dashboard. 

Leveraging the program's rather massive database of math questions, the wizard lets parents easily build their own, custom worksheets for targeted practice and then set them as a task to be completed.
The Question Bank Wizard is highly configurable. Parents can set:
The math topics to be included
How many of each topic to include
The number of questions
A time limit
The relative difficulty level of questions
And more
The Wizard even allows parents to get down to the individual question level, allowing them to open individual worksheets to delete particular questions or move them around.
Because the customization drills down to the individual question level, we feel that it allows parents to really get a good sense of what types of questions are giving kids problems and give them more specific practice.
Is CTCMath worth the money?
In short, yes.
While CTCMath is not the most affordably priced self-paced math curriculum out there, it does deliver a lot of value for your money.
For one subscription price, parents and students get full and unrestricted access to a complete K-12 math curriculum with clear video tutorials, interactive math questions, worksheets, diagnostic tests and progress tracking.
The program is a particularly good deal for families with multiple children of different age ranges as, for a comparatively small amount more per month, they can add as many child accounts as they'd like and use the K-12 curriculum as needed.
The curriculum, although not common core aligned, is quite comprehensive in scope and is based on a math teaching approach, the mastery method, that adds quite a bit of depth and is also a highly regarded approach to teaching.
CTCMath provides a lot of educational content as well, with hundreds of lessons and thousands of questions on hand, as well as the ability to create your own custom worksheets with the highly customizable Question Bank Wizard and the near endless combinations of topics and questions that are possible.
We particularly appreciate that the program offers a great deal of printable practice material, not only giving kids the option of practicing working with pencil and paper but also letting parents opt to take learning offline and away from the screen.
Finally, CTCMath does an excellent job at helping parents create an individualized math program for their children. Diagnostic tests can help identify skill and knowledge gaps, while parents can take near complete control over the lesson order, structures, goals and assignments for their children.
With the Question Bank Wizard, this level of personalization and customization even extends right down to the individual question level, should parents so choose.
On the downside, CTCMath is not the most intrinsically entertaining program out there. With little in the way of gamification, animations or reward systems, it may not hold young children's attention quite as well as some of the more brightly colored and brightly animated options out there.
That said, parents may appreciate its strong focus on the fundamentals of math learning and the fact that kids may not get as easily distracted while using it.
Bottom Line:
Although it's not the most stylish math program around, with its complete math curriculum, clear tutorials, diagnostic testing, progress tracking and a wealth of online and offline practice questions, CTCMath is a highly effective, flexible and customizable self-paced math program with a price that is hard to beat.
FAQ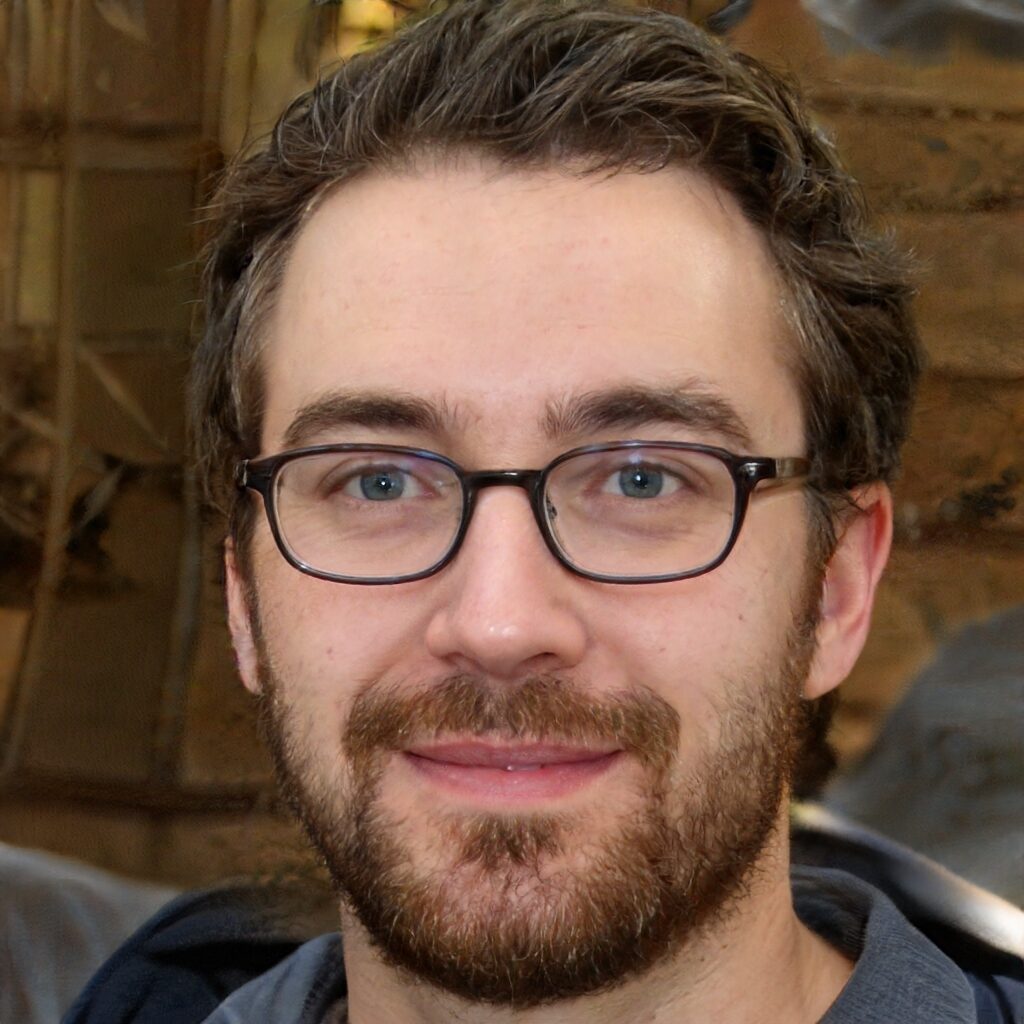 About the Author
David Belenky is a freelance writer, former science and math tutor and a tech enthusiast. When he's not writing about educational tech, he likes to chill out with his family and dog at home.