The Smarter Learning Guide is website with a list of the best products and services for people who want to improve their children's education, either as supplements to their regular schooling or for homeschooling. In short, we try to make being a parent of school-aged children easier by saving you time and stress of figuring out what's best to buy.
Our recommendations are done by our team of experienced educators. Not only educators, they are also parents who have seen some real nonsense marketed to them in their day and want to create a curated site with useful, interesting products and services for parents looking to improve their at home education options.
We research, compare and, when possible, physically test a wide variety of educational and learning-oriented products and services. In addition to our own research, we scour the net and social media to analyze customer reviews to help find out what matters and how things performed to regular families in the real world.
But hey, what about these affiliate commissions?
Yes, it's true. If our readers make a purchase from the links provided on the site, we can (but not always) receive a commission from the company or retailer we refer you to. It's another way (other than annoying ads) for us to support the work we do.
That said, if our readers are dissatisfied and return or cancel their purchase within a certain time, we don't get paid. That's an incentive to keep us honest and recommend only products we think you might like. After all, if we didn't our readers (who support our work) wouldn't come back. So we think that's fair.
That's why we spend a considerable amount of time analyzing and then laying out our guides as logically and plainly as possible. In fact, because our reviews often take dozens of hours (sometimes even longer!) before being published, we invite you to fact check them and let us know if something has changed.
I need something I'd like you guys to look at!
If you have an educational product that you think is up-and-coming, really cool or just something people are having trouble deciding to buy, feel free to let us know by email and we'll make sure to take a look.
Meet Our Writing Team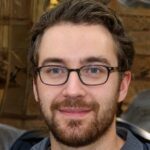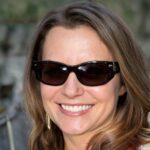 Anne
Anne Miller is our editor and writer extraordinaire. Proud to have been born and raised in New York City. She majored in English Language and Literature, worked for many years as a tutor, has a son and daughter and is a big fan of the Yankees and Giants.
David
David Belenky is a writer and our all around edu-tech guru. He studied Computer Science and worked as a private tutor for many years. He has a son and a sneaky dog with his wife and currently lives in New Jersey. He likes jogging and classic rock.
Jennifer
Jennifer Keenes is a writer and a new mom living in Florida. She studied education and, prior to becoming a freelance writer, worked as a substitute teacher at the elementary and middle school level. She is a big fan of the beach, working out and homeschooling her two daughters.