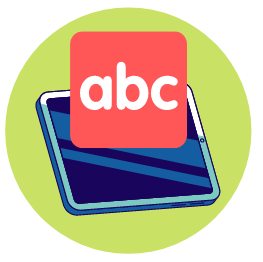 With its huge collection of high quality, standards-aligned and fun games, its impressive and dynamic 3D open world game and its plethora of useful free and paid features, Legends of Learning can be a great way for homeschooling families to get the focused math and science practice they need in a more engaging and less stressful manner.
What Is Legends Of Learning?
Legends of Learning is a website designed for homeschool and traditional classroom use that contains thousands of online educational games.
The site's games provide Common Core Standard/NGSS-aligned practice for grade-level math, as well as various topics in Earth, Life and Physical Science and more.
The site offers both free accounts and upgraded, premium subscription plans.
What Ages and Grades is Legends Of Learning Intended For?
For the most part, Legends of Learning is aimed at students in Kindergarten through Middle School, or K-8.
The site's content is standards-aligned for these grades and the material covered is about grade level in terms of topical coverage and overall difficulty.
It should be noted, however, that the site does offer quite a few extra activities and games, such as in circuits and electronics, advanced simulations in life and physical science and more, which tend to go above and beyond grade-level learning and that can be a good option for enrichment and/or targeted skill development.
With all that said, although it is standards-aligned and grade-leveled, we feel that Legends of Learning can actually be a pretty flexible and helpful option for homeschoolers with students learning outside this intended grade range.
As the site gives parents free access to its various games and activities regardless of their students' stated grade, it can easily be used as a practice resource by both precocious students and those who are a bit behind in their studies.
Parents can, for example, set assignments and work for topics across pretty much any grade level in math and science.
This in turn allows families to hone in on and practice more advanced or remedial skills and knowledge, customizing practice around a student's personal pace and needs.
Making this a bit easier, many of Legends of Learning's games and activities include fairly detailed curriculum information, giving parents an idea of the games' reading level (through a Lexile score), required vocabulary, concept links and even suggested questions for discussion.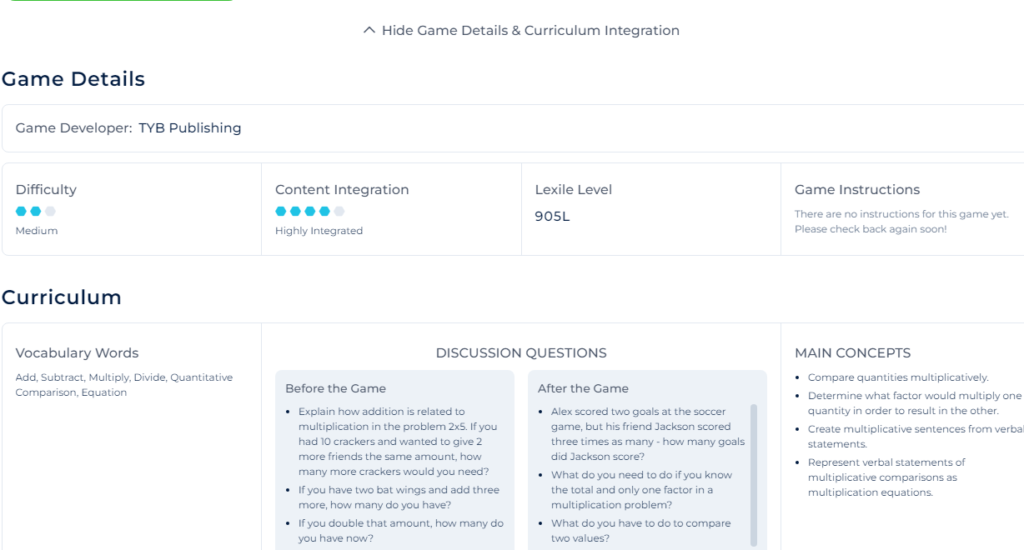 This information can make it a lot easier to help uncertain parents figure out if a game is appropriate to a student's skills and abilities.
One thing that homeschooling parents should be aware of, however, is that Legends of Learning does not (at time of writing) offer placement tests for math or science, so parents (especially those following a non-aligned or differently paced curriculum) will have to have some idea of their students' relative ability in these subjects.
This can make things a bit trickier for those new to homeschooling and families of students with jagged learning profiles in math or science, i.e. those that are particularly strong in some topics within these subjects while being significantly weaker in others.
Legends Of Learning Features, Look and Feel
Legends of Learning is an online learning platform that uses games and interactive tools to help reinforce and practice math and science learning, and parents and students can access these through their own teacher and student accounts.
Parent and student portals can be accessed through a web browser, as well as through iPads and Android apps.
Teacher's Dashboard
The teacher's dashboard is where parents will spend most of their time with Legends of Learning and is really the heart of the website, giving parents access to a host of fairly powerful and useful features that can be used for teaching.
From the dashboard, for example, parents can create multiple student accounts and create math and/or science assignments for their students to work on, searching through and picking out games and activities to suit specific concepts and topics.
Parents can even link educational YouTube or Vimeo videos to each assignment, which can help add a bit of multimedia review.
The ability to link to these sites may even serve as ready lesson integration for those using video-based homeschool math or science curricula, such as with Singapore Math Dimensions At Home or Math U See, which is kind of cool.
Parents can also use the dashboard to set a focus of learning for Legends of Learning's Awakening, a 3D game that we will touch on in greater depth below.
This gives parents the option to drill one or more specific standards-aligned concepts and topics, rather than using it for general subject review, which is kind of cool.
Another interesting feature that parents have from the teacher's dashboard is the ability to create their own custom assessments for students to work on.
Although limited to the same multiple choice format used by Legends of Learning in their games (meaning that parents won't be able to assign short answer or longer written questions), this can be a very useful feature as it allows parents more flexibility to customize and tailor student work to their own specific lesson plan, style and preferred level of depth and rigor, which is always nice.
From their account, parents can also browse through and assign individual games and activities for students, or even try them out themselves.
Interestingly, parents are also given access to a variety of ready lesson plans in math and science that they can download and use.
These lesson plans lay out standards-aligned objectives for each topic, provide explanations for each concept, discussion questions, tips for teaching and more.
Perhaps more intriguingly, they offer hands-on activities and experiments that parents and students can try out at home, something that can add a (sometimes much-needed) multisensory learning component to a core homeschool math or science curriculum.
Sadly, however, these lesson plans are only available as a premium feature and are not accessible to free accounts.
Finally, as might be expected of an online learning platform, Legends of Learning provides parents with an assortment of progress tracking tools.
These are actually pretty detailed, providing usage and progression information, a percentage of correct/incorrect responses for each activity, their completed assignments, an idea of how students are using the program, concept mastery, their usage of the program and much more.
While the programs overall focus on standards aligned learning and adherence may be a little less useful for some homeschools, overall the data provided by Legends of Learning can give parents some pretty deep insights into student use, knowledge and skill development in science and math, which can actually be pretty helpful.
In terms of the dashboard's overall look and feel, we found it to be pretty straightforward to use and feature-rich, providing parents with ample on-screen instruction and explanations of its features, which can go a long way in preventing users from getting lost or confused.
In general, it is pretty easy for parents to search for and find topic-aligned games and activities in Legends of Learning, with the site offering a couple ways to do so.
Parents can use the site's integrated search bar and look for games based on their name, their topic, Lexile level or game type.
Interestingly, they can also search for games based on certain features that game may have, such as read aloud functions (for greater accessibility), Spanish language support, save points (which can be useful for students with busy schedules or shorter attention spans) and more.
Parents can also freely browse through the site's K-6/Middle School math and science options.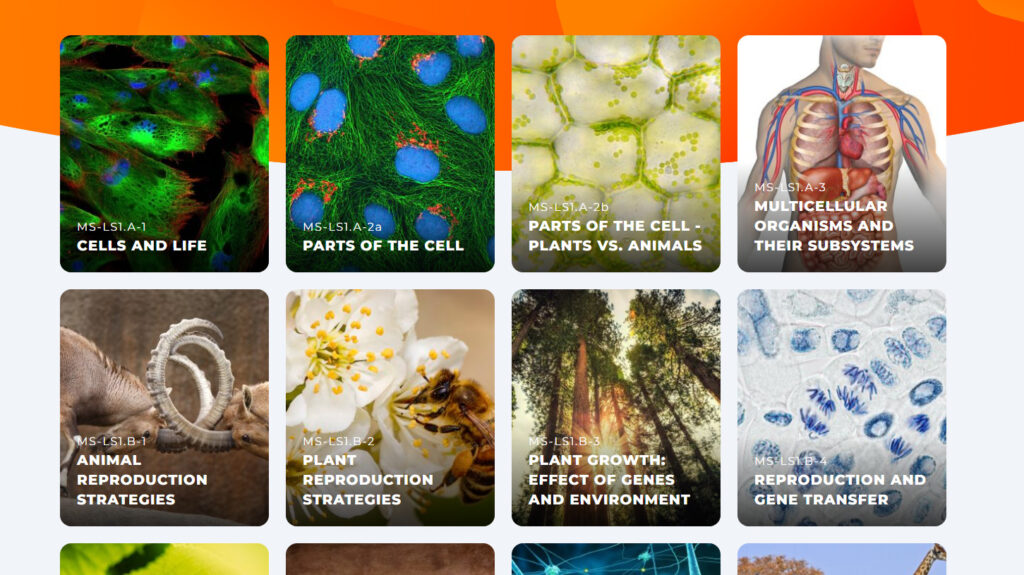 These are pretty logically laid out by grade level and subject and, when clicked, open to a new page with specific topics and Common Core/NGSS codes that parents can choose from, making it pretty easy for parents to find what they are looking for.
On the downside, with so many features and on-screen help, Legends of Learning's teacher's dashboard does have a lot going on with it visually when accessed from a browser.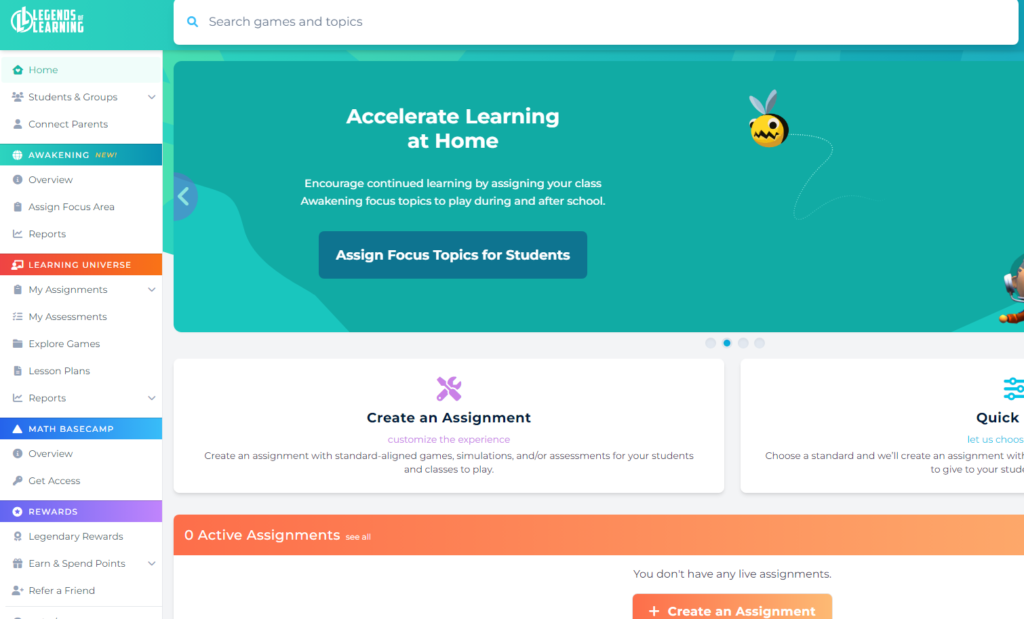 With not a lot of empty or white space compared to some rivals and a good deal of sidebar options, it can be a little more to take in at first glance and it can take parents a second or two to find the feature they want to access and use.
Student View
Once they have had an account created for them by their parents, students can freely and independently log in to Legends of Learning from their own student portal.
Generally speaking, Legends of Learning's student portal is pretty streamlined and extremely user-friendly.
Once logged in, students are greeted with any math and/or science work that may have been assigned to them, as well as a link to their Awakening account.
Unlike some other practice sites out there, such as ABCya, student's don't really have much of an option to freely access and play the diversity of games available on the site (beyond, of course, Awakening), which has its advantages as disadvantages.
On the plus side, this design keeps students pretty on-task and less likely to get lost, confused or distracted by other features and activities when using the program.
In other words, there are fewer immediate distractions in Legends of Learning compared to some of its rivals, which in turn means that parents don't have to spend quite as much time supervising its use, which can be nice for busier families.
On the other hand, this means that the site doesn't really lend itself to student-directed learning or exploration as students can't really poke around and casually play learning games quite as much.
Game Types
Legends of Learning has two main game formats available to students, topic-specific mobile-style games (Learning Universe) and an immersive 3D game called Awakening.
Learning Universe
The Legends of Learning website contains more than 2000 games across different grades and topics.
Each game usually touches on a specific, standards-linked concept within a given subject (a game where students defend a hill and beach from erosion covering 4-ESS2-1 – Earth's Systems, for example), and there are usually a few offered per topic.
There are three main types of games and activities available in Legends of Learning, with most topics offering at least two of these.
Instructional – these are games designed to both review concepts and improve a student's understanding and skill, usually by integrating educational content into the gameplay.
In an Earth Science instructional game, for example, students might learn and/or review the identification of certain geographic features and then engage in a defender-style game where they protect a subset of those features from erosion using a number of tools, such as by building barriers or planting forests.
Interestingly these games typically include a before and after short quiz to assess any improvement.
While sometimes a bit long for students (who may just want to get started playing), these in-game assessments can be a good way for parents to compare learning outcomes to previous knowledge.
Quiz – much as their name might imply, quiz-style games usually feature skill and knowledge testing multiple choice questions as part of their game mechanism, with students needing to answer questions correctly in order to advance, activate items, recover from mistakes and so on.
These games are a little more drill and practice-oriented, containing fewer teaching and concept review opportunities than the site's instructional games.
Simulation – Legends of Learning also includes a variety of digital manipulatives and animated/interactive virtual labs, which it calls simulations.
Touching on things like circuitry, molecule construction, natural selection and mathematical graphing, these simulations allow students to interact with math and science's more complex and abstract ideas online by pulling, tugging, connecting and generally playing around with things on screen.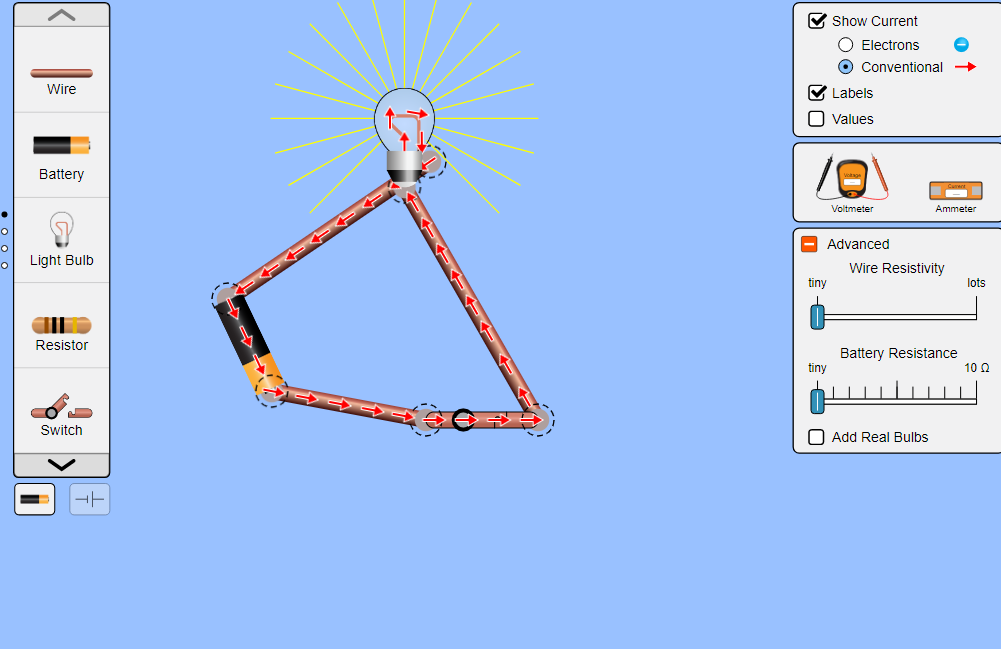 For example, in Graphing Quadratics, students can input different equations or play around with the included arrows to see the effect each mathematical component has on a provided graph, watching it expand, contract or shift around the X/Y axis in real time.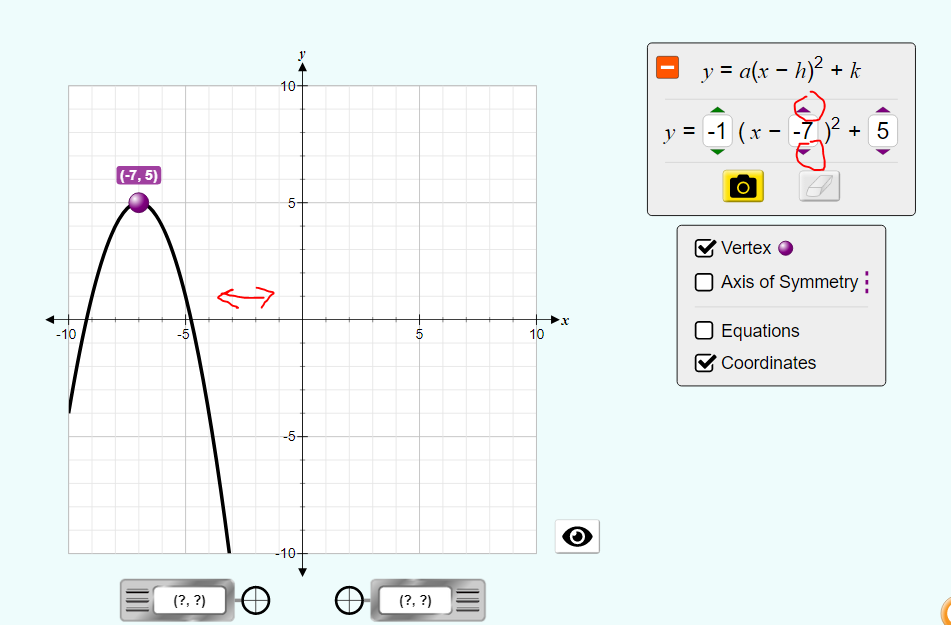 The games included in Legends of Learning's Learning Universe generally resemble modern mobile games and can vary quite a bit in terms of their look, having been created by different game developers.
Some games might be 8-bit-style, with a simple, retro-cool pixelated look, while others may include far more modern and advanced graphics and colors (some even using 3D graphics).
Regardless of their look, the games are fully animated and contain pretty decent sound and music, which is always a plus,
Quite a few also include text-to-speech functions, which can be helpful for students still struggling with fluent reading, as well as those with learning difficulties.
The sheer diversity of styles available means that, while not every game will appeal visually to every student, there is certainly enough variety to appeal to most kids and it can help keep the platform interesting over time.
The games themselves are pretty easy to use, as well, and there isn't much of a learning curve to them.
Like most casual mobile games, students generally interact with them through their touch screen (or mouse and keyboard) as per the game's often animated on-screen instructions.
Interestingly, each game also contains amazon-style reviews that are written by both teachers and students.

Touching on things like depth of learning, curricular connections, fun, replayability, common glitches and more, these can help parents find games that are right and worthwhile for their students.
Awakening
In addition to the mobile style games, Legends of Learning also contains an immersive 3D game designed to help practice and drill concepts, called Awakening.
In Awakening, students are given their own customizable 3D avatar that they control and use to freely explore a pretty detailed and impressive 3D world (an activity-rich school zone and a more open-world "town" that becomes accessible after 3 pm).
The student's avatar is joined by a variety of collectable animal companions, called a Beastie Companion, whose special powers and attacks they use to battle other non-playable character's companions.
To activate and use these powers in battle, students must correctly answer a variety of math or science MC-style questions, adding an educational practice component (as well as a little tension) to the game.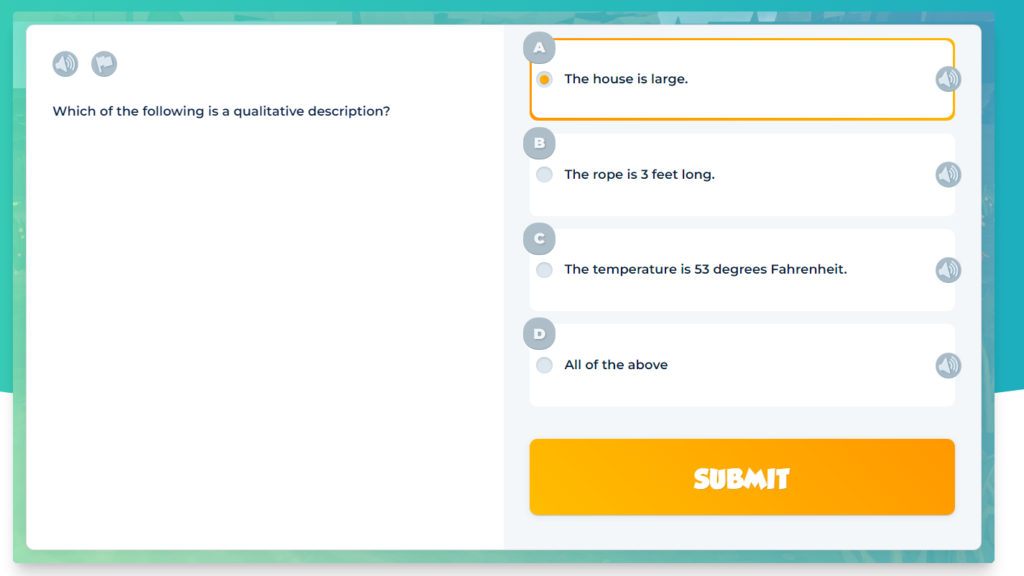 Defeating an enemy earns the player coins and gems, which can be used to buy in-game items and clothing, and can help their Beastie level up into more powerful forms.
Overall, we feel that Awakenings is a lot of fun to play and is kind of like Pokemon, Digimon or other battle-style games mixed with an educational quiz game, which is pretty interesting and should interest kids who are into these kinds of games.
The game is pretty easy to use, with students moving their character around by touching the screen, clicking a mouse or using their keyboard arrows, and we found it generally ran pretty smoothly even on relatively weaker internet connections.
Further, we feel that the freedom for exploration combined with the battle-based play and gamified elements should keep students interested in playing the game and can be highly effective at masking its drill-based mechanism, something that parents of kids who hate drill and focused practice may appreciate.
On the downside, not every parent is necessarily a fan of battle-based games, particularly those that involve earning and spending virtual money.
The same might be true for some students, who may prefer 3D action or sports-based games and whose long-term enjoyment of Awakening might be a bit more limited.
That said, it is important to note that, aside from its creature battling, the immersive 3D world of Awakening also includes quite a few interesting and fun mini-games that students can play, such as a soccer game where students kick a ball to specific spots on the periodic table of elements, that can help make things a bit more broadly appealing.
In addition, while the 3D graphics are fun, cartoony and colorful, they aren't necessarily the most high quality graphics out there, not being quite as sophisticated as those in Adventure Academy, for example, or other more premium and high end non-educational video games that students might be used to.
Free Vs Premium Accounts
As with other educational sites, such as ABCya, Xtramath and others, Legends of Learning offers both free and more feature-rich paid accounts, making it a tiered subscription service.
With a free account, Legends of Learning gives students full access to Awakening while offering parents the ability to set up 3 assignments at a time (with full access to the thousands of games on the site), track student progress, create and set their own assessments and generally manage students' accounts.
With a paid account, parents get the ability to add up to 8 students at a time, to access the site's suite of lesson plans and receive more detailed and informative reporting with full data filtering capability.
They also get the ability to create and assign playlists, create and assign unlimited assignments and get access to a math-fact training program called Math Base Camp.
Further, students are able to access some more interesting Awakening options, such as a greater supply of in-game accessories and Beasties.
In general, Legends of Learning tends to have fewer restrictions on its free accounts and offers quite a few more tangible educational benefits to its paid subscriptions than other options we've seen, which makes sense as it is an online learning management platform, rather than just an educational, game-based website.
It is important to note, however, that at time of writing there is no real dedicated homeschool subscription option and those interested in upgrading their plan will have to make use of a premium teacher's plan, which costs about $40 per month.
Legends of Learning Approach to Practice
Game-based Skills and Knowledge Reinforcement
Legends of Learning is a site that contains over 2000 topical and standards-linked educational games and activities, as well as access to an immersive 3D world.
Each of these gains contains educational content and skill/knowledge-testing multiple choice style questions that can help students hone their math and science skills and knowledge, be that in a topic specific or more general, subject-level manner.

By masking practice under the guise of 3D battlers, racing, platform, adventure and physics-based games and more, Legends of Learning is able to challenge students without feeling quite like a typical drill session or page of workbook exercises.
As a result, students can get the essential practice they need in a more interactive, entertaining and much less frustrating manner, which can ultimately lead to better retention of knowledge and skill in the long run.
Gamified Learning
Through its Awakening game, Legends of Learning has also incorporated a variety of gamified elements, much like other learning sites such as Adventure Academy, Miacademy and others.
As students answer questions and beat various challengers, they can earn points, gems and coins, which they can then use to customize their avatar, customize their avatar's house in town, buy in-game items and more.
Further, success in practice allows a players' Beastie companion to become more powerful and develop new skills and abilities, which in turn can change up gameplay and keep things interesting.
These gamified elements should be familiar to most students, providing benefits that they can more immediately understand and appreciate, and the reward mechanism can help encourage students to keep doing their best and keep practicing.
The battle aspect of the game (between players and the computer) can also help stoke the fires of competition in a student, making the game (and practice) seem more interesting and exciting.
Standards-aligned Science and Math
Used by schools across the US, Legends of Learning is Common Core and NGSS-aligned for math and science, with its games being correlated to (and organized along) one or more standards for their intended topic and grade level.
This can make the games a bit more relevant for student learning and can be particularly beneficial and easy to integrate for homeschools using the site in tandem with a Common Core/NGSS-aligned curriculum.
With that said, as the site allows parents to freely browse and assign games across grade and subject-level standards, the site can be useful for those following unaligned curricula, although it can take a little bit more time to sort through.
This standards-alignment also extends to the fairly detailed lesson plans available through the site, which can offer interesting hands-on projects and connections and which can be a valuable resource for some homeschools, even if they are a premium-only feature.
Teacher-directed practice
Finally, learning and practice in Legends of Learning is intended to be guided by parents or teachers through their dashboard.
While students can freely access their Awakening game, in order to play the site's many topic-specific Learning Universe games, parents create and schedule assignments.
In this way, learning is kept on track and students are less likely to become distracted by games that suddenly catch their eye, although it does somewhat limit the ability to use the site for casual exploration and self-study.
That said, due to the frequent use of read aloud functions, clear in-game instructions, simplified/guided student portal and detailed student tracking, practice in Legends of Learning doesn't really require a lot of direct parental oversight and guidance and can be essentially set and forget.
This can help free up parents to work on the many other tasks that homeschooling requires, something that busier families may appreciate.
How It Works
Using Legends of Learning is pretty straightforward.
Parents first sign up for either a paid or free account with the site.
As mentioned earlier, a free account will provide access to the games and many of the features provided by its online learning management platform (scheduling, assignments, assessments, progress tracking and so on), and this account can be upgraded to a premium one at any time.
Once this is done, they then create one or more student accounts, which students will sign into independently.
Parents are free to explore the site's games and activities and can create assignments for students from these, picking and choosing from the myriad of options based on their lesson and student needs.
Creating an assignment is pretty easy to do, making use of an in-program builder that does a lot of the heavy lifting.
Parents first select the subject they want their student to work on, either in math or science.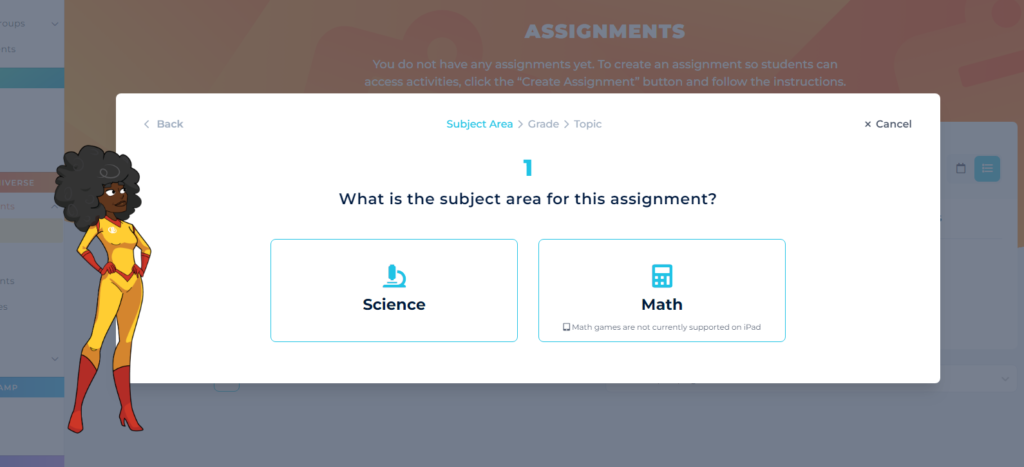 They can then select the general grade they wish to work at, from K-8.
And then finally pick specific topics to work on, being presented by both a general description of a concept as well as its relevant standards code.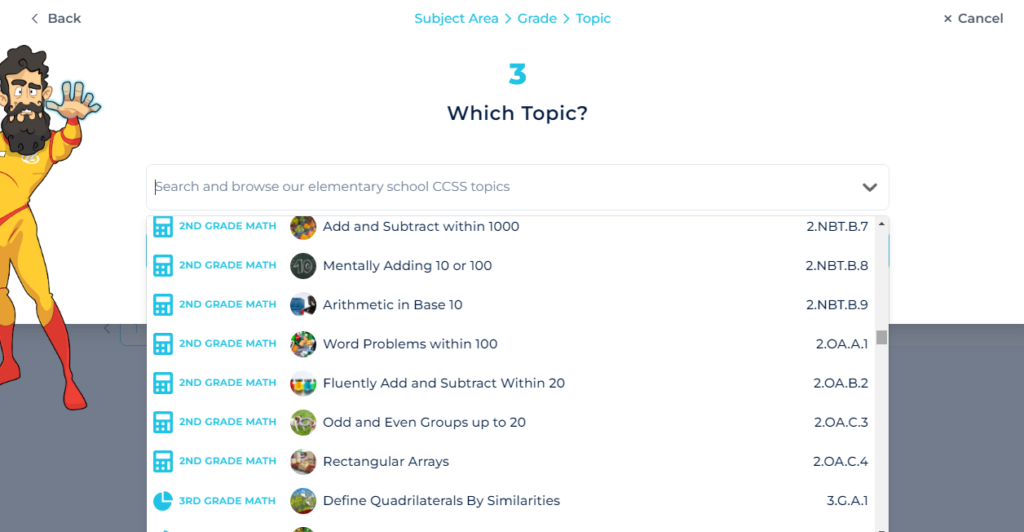 Parents can freely pick between different grades, which can allow students to work on more advanced topics or brush up on the basics, depending on their needs.
After this, parents are presented with a list of relevant games and activities, which they can then choose from and schedule for their student (picking a start and end date).
To help them decide, parents can read user reviews of the games (to determine overall quality), as well as details on a game's curricular integration, lesson objectives, potential discussion questions and relative challenge.
Once a student logs in to their account, they will be presented with their assignment(s), as well as free access to their Awakening account.
The Awakening game does not inherently require parents to assign anything, although they do need to pick a general subject and grade level, which form the basis of the questions that students will need to answer in order to play.
Once this is done, the game will display general, grade-level questions in either science and math.
Interestingly, parents can set a focus to Awakening, picking one or more topics and skills for students to work on.
As mentioned earlier, this can turn the game from a general subject-level review resource into more of a focused skill-builder, which is pretty useful and makes the game a bit more flexible and customizable.
Parents can also make use of an assessment builder, which lets them insert their own custom questions for students to answer.
Finally, parents can keep an eye on student performance through the program's progress tracking function.
As we discussed, this can give parents a good idea of how students are doing overall, their level of understanding for individual topics and standards, their use of the program, their performance on assessments and more.
Our Thoughts
Overall, we feel that Legends of Learning can be a highly effective practice supplement for homeschool math and science learning.
The site contains thousands of standards-aligned and topically-focused games and activities, which are easily integrated into lessons and can provide relevant and useful practice for students that won't bore them quite as much as traditional drill or exercises.
Importantly, the games themselves can be quite fun, with varied topics and styles, dynamic gameplay, interesting, modern and colorful graphics and full sound and music, all of which can help keep students interested and actually wanting to practice.
Further, Legends of Learning doesn't just offer video games.
It also includes access to a wide variety of virtual labs and manipulatives that students can play around with in order to better understand sometimes abstract and challenging math and science concepts, which we always appreciate.
At the same time, students have free access to Awakening, a rather unique and fun 3D battle game, where students can explore a richly detailed world with their adorable and powerful animal companions and participate in battles, encouraging them to continually develop their knowledge and skill in order to earn rewards and become stronger.
More than its games, Legends of Learning also serves as a fairly powerful online learning platform, allowing parents to build out and schedule assignments, create custom assignments, monitor student performance, access standards-aligned and hands-on lesson plans and even configure the underlying practice to suit their student's needs.
Parents should keep in mind, however, that students may not be able to as freely be able to explore and casually play games using Legends of Learning, as its topical games tend to be assigned by parents, either as assignments, playlist or in another manner.
Further, it's possible that some parents may not be fans of the strong gamification and rewards (or the combat-oriented core gameplay) of Awakening, which is something to consider.
Pros and Cons
Pros
A huge number and variety of well-made, topically relevant games
Legends of Learning offers parents and students access to over 2000 different educational games across a wide number of math and science NGSS/Common Core Standards-linked topics.
These games vary in style and design but are well-made, of pretty modern design, fun to play and highly useful as practice tools.
Cool, immersive and dynamic 3D practice game
In addition to the many games that parents can assign students for learning, Legends of Learning also includes Awakening, a very cool 3D open-world game that lets players battle it out through animal companions, practicing their math and science while leveling up and earning rewards.
Common Core and NGSS aligned practice and resources
The materials, games and resources offered by Legends of learning are aligned to NGSS/Common Core Standards for K-8 math and science, making the learning and practice that students receive both fun and highly relevant to their lessons.
Backed up by fully featured learning management platform
Beyond its games, a subscription to Legends of Learning also comes with access to scheduling, progress tracking, custom assessment creation tools and much more, making it more of an online learning management system than a simple practice website.
Doesn't require a lot of direct supervision
With Legends of Learning, parents need only set assignments on certain topics for certain dates and then periodically check in with progress tracking to make sure things are going smoothly.
As a result, although not a completely self-study program, it really isn't all that parent intensive in terms of time and attention.
Students can practice skills from across K-8 grade range
Although it is standards-linked, parents and students can freely use Legends of Learning to practice skills and topics from just about any grade in the K-8 range, making it a good option for helping advanced and remedial students alike.
Strong progress tracking features
Unlike some of its rivals, Legends of Learning features fairly detailed and insightful progress tracking that can make sure that students are both properly using the site and progressing in an expected manner in their learning.
Cons
Not the cheapest game-based practice for homeschools
Although it offers far more in the way of features than its rivals (being more of a learning platform), Legends of Learning isn't exactly the cheapest option out there, with full-featured premium family plans costing about $40 per month.
Who Is Legends of Learning Ideal For?
Students who need focused and dedicated practice in K-8 math
The games of Legends of Learning are all connected to different, specific topics in science and math, which can be assigned to students to give them dedicated skill and knowledge practice.
This holds true for Awakening, as well, as parents can provide a more specific, topical focus to the game, rather than leaving it as a general subject review.
Students who hate traditional drill
By masking exercises and drills as fun games and activities, Legends of Learning can make learning a lot more palatable and even enjoyable for students who otherwise hate focused practice.
Homeschools looking for a supplement for a standards-aligned curriculum
Not only does Legends of Learning provide ample practice in math and science topics, but it is also fully NGSS/Common Core Standards aligned, making it ideal for those seeking out such a supplement.
Fans of game-based/gamified learning and practice
Legends of Learning's games are fun, modern and effective and Awakenings involves an engaging game style with plenty of gamified elements that students will enjoy, such as the ability to earn coins, purchase in-game items, upgrade their Beasties and more.
Those looking for a more full-featured practice supplement
Beyond its games, Legends of Learning offers parents a lot of useful features, such as scheduling, assignment and custom assessment creation, lesson plans, progress tracking, practice customization and more.
Who Is It Not Ideal For?
Those looking for a full math or science curriculum
Although it does contain lesson plans (as part of its premium packages) and offers a lot of solid, standards-aligned practice and review, Legends of Learning is not itself a full math or science curriculum.
Those looking to reduce screen time
An online service intended to be used a few times a week, Legends of Learning is likely to increase a student's screen time, which can be an issue for parents looking to reduce their student's use of digital devices.
Parents who dislike game-based learning and gamified elements
Some parents love and appreciate game-based learning, while others may take issue with it and any associated video game elements, such as reward systems, in-game purchases and so on.
Providing practice and review that's essentially based on video games, and that features a 3D game that contains a wide variety of enticing gamification elements, Legends of Learning is probably best suited to the former rather than the latter.
Price
Note: Prices correct as of writing, all prices in USD.
Legends of Learning is available as both a free and paid subscription.
As mentioned and as of writing, the company does not have a specific homeschool subscription option and families interested in using it at home will need to subscribe to a premium teacher account, which costs about $490 per year or about $40.83 per month.
As always, parents should check the company website for current pricing, as well as any discounts or offers that may be available.
Is It Worth The Price?
Although not the cheapest game-based practice resource out there, overall we feel that Legends of Learning can be an extremely valuable resource for the right homeschooling families.
Whether free or paid, the site offers parents and students access to thousands of online games that are not only fun to play but also are highly focused on key, standards-aligned skills and topics in math and science.
More than that, the site also gives students free access to a highly immersive and enjoyable 3D game, Awakenings, that is reminiscent of popular battle-style games.
This game allows students to freely explore an extremely detailed and well-made digital world, to collect interesting animal companions, battle opponents for rewards and, most importantly, get solid practice in math and science.
While some other online, tiered game-based practice sites may offer premium access for less, it is important for parents to take into account that Legends of Learning is not just a practice site but rather uniquely also provides them with a full-suite of learning and course management tools.
All subscriptions to Legends of Learning provide parents with highly useful scheduling, assessment, assignment and progress tracking tools.
Premium subscriptions, however, provide families with far more capable and flexible features and benefits, such as helpful lesson plans, additional in-game resources, powerful organization and analysis tools, greater assignment and assessment opportunities and the ability to support a greater number of students.
Bottom Line
With its huge collection of high quality, standards-aligned and fun games, its impressive and dynamic 3D open world game and its plethora of useful free and paid features, Legends of Learning can be a great way for homeschooling families to get the focused math and science practice they need in a more engaging and less stressful manner.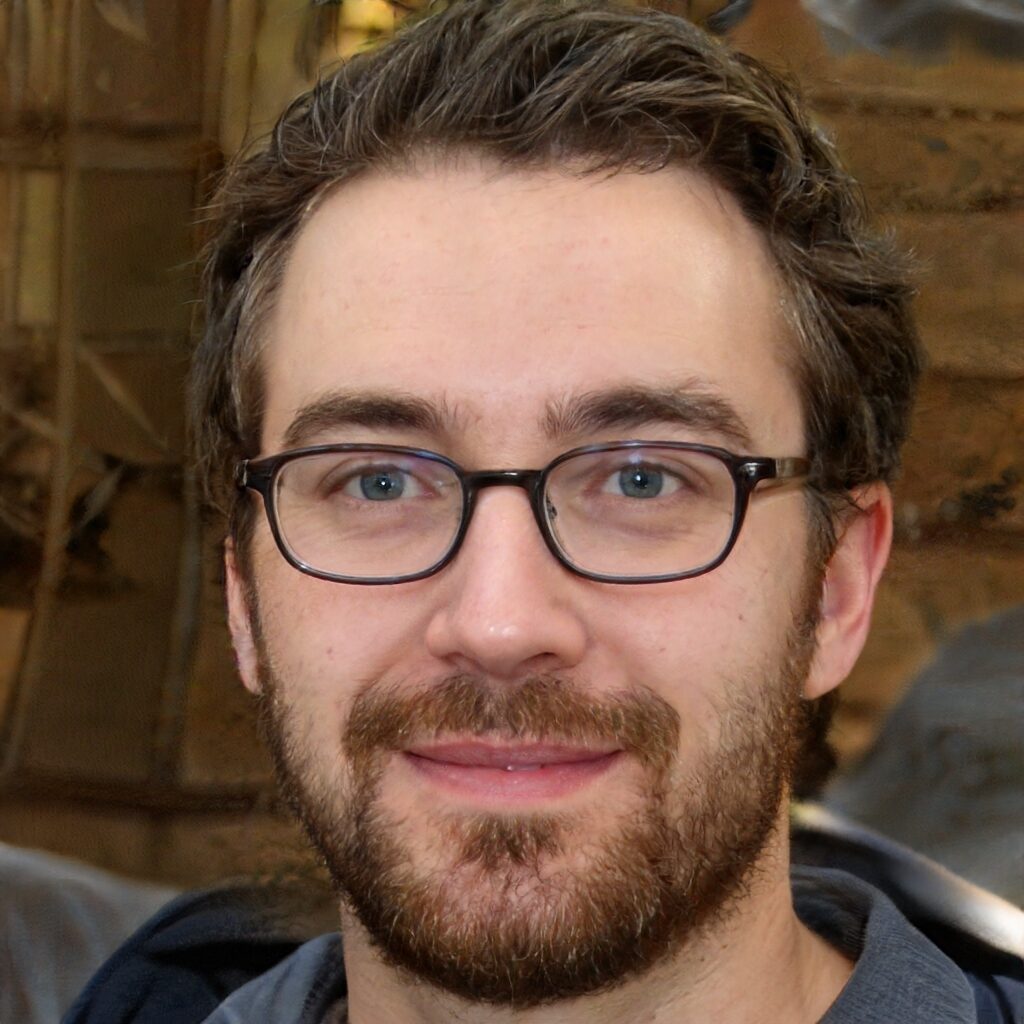 About the Author
David Belenky is a freelance writer, former science and math tutor and a tech enthusiast. When he's not writing about educational tech, he likes to chill out with his family and dog at home.