If you're looking to send your child to a private or independent school, chances are you may have been asked to have them take the SSAT test as part of the admissions process.
What is the SSAT
The SSAT test is a standardized exam used as part of an admissions packet to assess students applying to independent schools. It assesses and ultimately ranks students across a variety of academic skills, mainly for their vocabulary, math ability, reading comprehension, and reasoning skills.
Depending on the grade your student is applying to, there are three SSAT levels:
Elementary – for students going into grades 4-5 (currently in grades 3-4)
Middle – for students going into grades 6-8 (currently in 5-7)
Upper – for students going into grades 9-12 (currently in 8-11)
How long is the SSAT?
The SSAT, being a typical standardized test covering multiple subjects, is a long test. In fact, one of the difficulties parents often report having with it is the fact that, particularly in the earlier grades, their child has never really had to sit and take such a long test, which is why the Enrollment Management Association stresses prepping for it ahead of time as much as they do.
At the Elementary level, the test is 1 hour and 50 minutes (110 minutes).
At the middle and upper levels, it's even longer at 3 hours and 5 minutes (170 minutes)
Parents should note that if your student has a learning disability they can apply for more time and/or accommodation.
Taking the SSAT at Home
Normally, testing for the SSAT is done at a testing center. However, as of September 2020, the organization behind the test has begun an at home testing option using an online proctoring system.
Students need to register for the At Home Test (if they have already registered for a regular test they can change it), and the at home tests are done every Saturday and the first Sunday of the month.
To take the test online at home, students will need:
A desktop or laptop (smartphones and tablets are not currently supported)
Regular, uninterrupted internet service – that's at least good enough to stream music and video
A microphone and camera – for interacting with the proctor and taking/uploading a photo of the child for authentication purposes during test time. Headphones are not allowed.
A

single

monitor – dual screens are not allowed
Parents should note that taking the test at home presents its own challenges. Students may not be as comfortable typing out essays on a keyboard or answering test questions online, or they may be slow and it can eat into their time. Further, parents may not be comfortable taking and uploading their student's picture.
If a student does not have a desktop/laptop and/or high speed internet, families can apply (free of charge and shipping) for a SSAT Equity Tech Kit, which contains everything they need to take the test.
What's on the SSAT test
The format of the SSAT is essentially made up of multiple choice questions with an unscored writing section, as well as an unscored experimental section. While the written section is technically unscored, a copy is sent to admissions departments so it is important in its own way.
The SSAT is broken down into sections centered around verbal, quantitative, and reading skills. The elementary level tests only have one quantitative or math section, whereas the middle and upper level tests have two.
A section by section breakdown is as follows:
Elementary SSAT:
| Section | Number of Questions | Time Limit |
| --- | --- | --- |
| Quantitative (Math) Section | 30 | 30 minutes |
| Verbal | 30 | 20 minutes |
| Break | — | 15 minutes |
| Reading Section | 28 | 30 minutes |
| Writing Section | 1 | 15 minutes |
Middle and Upper SSAT Levels
| Section | Number of Questions | Time Limit |
| --- | --- | --- |
| Writing sample | 2 (pick one) | 25 minutes |
| Break | — | 5 minutes |
| Quantitative (math) section (I) | 25 | 30 minutes |
| Reading Section | 40 | 40 minutes |
| Break | — | 10 minutes |
| Verbal Section | 60 | 30 minutes |
| Quantitative (math) section (II) | 25 | 30 minutes |
How do I understand SSAT Scores?
There are three types of SSAT scores you'll receive on your report:
Raw Score
This is the number of correct (1 point) vs incorrect answers (-0.25 points). There are no penalties for not answering a question, but there are penalties for getting an answer wrong, so keep that in mind.
Scaled Score
Because there are a number of tests administered across the country at any given time, scores are standardized so they can be compared, like the SAT/ACT/ISEE tests.

SSAT Elementary Level Test – 900 to 1800 (300-600 per section)

SSAT Middle Level Test – 1320 to 2130 (440 to 710 per section)

SSAT Upper Level Test – 1500 to 2400 (500 to 800 per section)
Percentile Rank
A comparison of how well a student did compared to other students in the last 3 years who took the test.

The score is between 1 and 99%, which tells you the percentage of students of the cohort your child scored better than.

For example, an 80th percentile score means your student did better than 80% of students of the same grade and gender in the last 3 years.
So what's a good score on the SSAT?
What is "good" for a school really depends on how selective and demanding they want to be that year. And keep in mind that the SSAT is only a part of the overall consideration.
Like most other standardized tests, the test is designed so that an average student will score in the 50th percentile (the median).
The most elite schools in the United States might consider scores in the 85+ percentile competitive, but a look at various well-regarded independent schools found a competitive score to generally be 75th percentile and up.
Does my student really need SSAT prep?
At the end of the day, the decision of how much ssat prep a student needs is up to the student and parent. But here are some things to keep in mind.
The SSAT is not an easy test and, in fact, is probably unlike most tests a student in grades 3-11 have taken so far in their school careers.
The test is long. Really long.
As we mentioned earlier, at the elementary level (for kids in grades 3 and 4) the test is 1 hour and 50 minutes long with 89 questions and at the middle and upper levels (for kids in grades 5-11) it is 3 hours and 5 minutes long with 167 questions to answer.
The test also covers four different skills (reading comprehension, verbal reasoning, math and writing) with only short breaks in between each section to rest and reset mentally.
Most tests in school that students have so far experienced at these grade levels are far shorter in terms of time, number of questions and subject breadth.
The SSAT is ultimately a timed test
Despite the fact that the test as a whole takes a long time, remember that your child will have to answer a number of questions. At the elementary level, a student has to answer 89 questions in just under 2 hours, while at the middle and upper level they have to answer 167 questions in just over 3 hours.
Realistically, that means a student only has a short period of time to answer any given question.
Wrong answers are penalized
If you took the SAT prior to 2016 (and if you have a child taking the SSAT right now you probably did) then you're probably familiar with this one.
The SSAT penalizes wrong answers by ¼ of a point.
hat means if you get an answer right you get a point, if you don't answer you don't gain or lose points, and if you answer incorrectly your score starts going down. And that's in addition to the time limit and number of questions to answer.
All this means that a good test taking strategy ahead of time can help produce a better score.
A student's performance is compared to their cohort
Finally, unlike most tests your student has taken so far, a decent raw score isn't necessarily the most important result.
Like other standardized exams, the SSAT test directly compares your student to the people like them who are also taking the test (or have taken it in the last 3 years) and produces a percentile rank, which is called "norm-referencing" in edu-speak.
Something to consider here is that the "norm" in this case is self-selecting. Not everyone does a test like the SSAT. Generally speaking, they're other students willing to take a difficult test to try and get into highly competitive schools.
You can probably guess that this self-selecting group are driven and willing to do what it takes to succeed.
Simply put, unprepared students are at a disadvantage if other students have adequate preparation.
So how should a student prep for the SSAT?
When it comes to a challenging standardized test like the SSAT, most experts recommend starting prep early, all the way up to six months before the test date.
Start with a full-length SSAT practice test and use it like a diagnostic benchmark to figure out where your child's current strengths and weaknesses are (don't worry about your student getting everything correct right off the bat). It will also help give your child a basic familiarity with the test format and difficulty.
Following the test, you should get an idea of areas your child needs to work on and you can build out a plan for targeted practice (instead of going over everything). If your student is struggling in math, for example, you can have them review and practice a couple problems a day for 20 minutes at a time.
During this period you should also work on timed essay writing about once or twice a week using different prompts, just to get them used to writing short structured pieces about various essay style topics.
SSAT prep, when done right, can also help hone in on effective test-taking strategies and skills. You and your student can figure out how to better manage their time, figuring out what kinds of problems cause them to lose the most time, and work on plans and strategies that can help them do their best come test day.
How can I get effective SSAT test prep and what are my options?
Gone are the days where your only option was to open the yellow pages or pray that your local book store carried a SSAT prep book that didn't have too many errors in it.
Today there are any number of online and real life options for effective at home SSAT prep. Depending on your needs you can buy full courses with books, videos and test material or you can purchase access to software that use powerful analytic adaptive learning technologies to hone in on points of improvement.
You can check out our review of what we consider to be top self SSAT prep options.
There are also a number of online tutoring options available if you feel that your student needs more intensive help. With online test prep tutoring you can easily and quickly find tutors with experience preparing students for the SSAT that can pretty much fit any budget.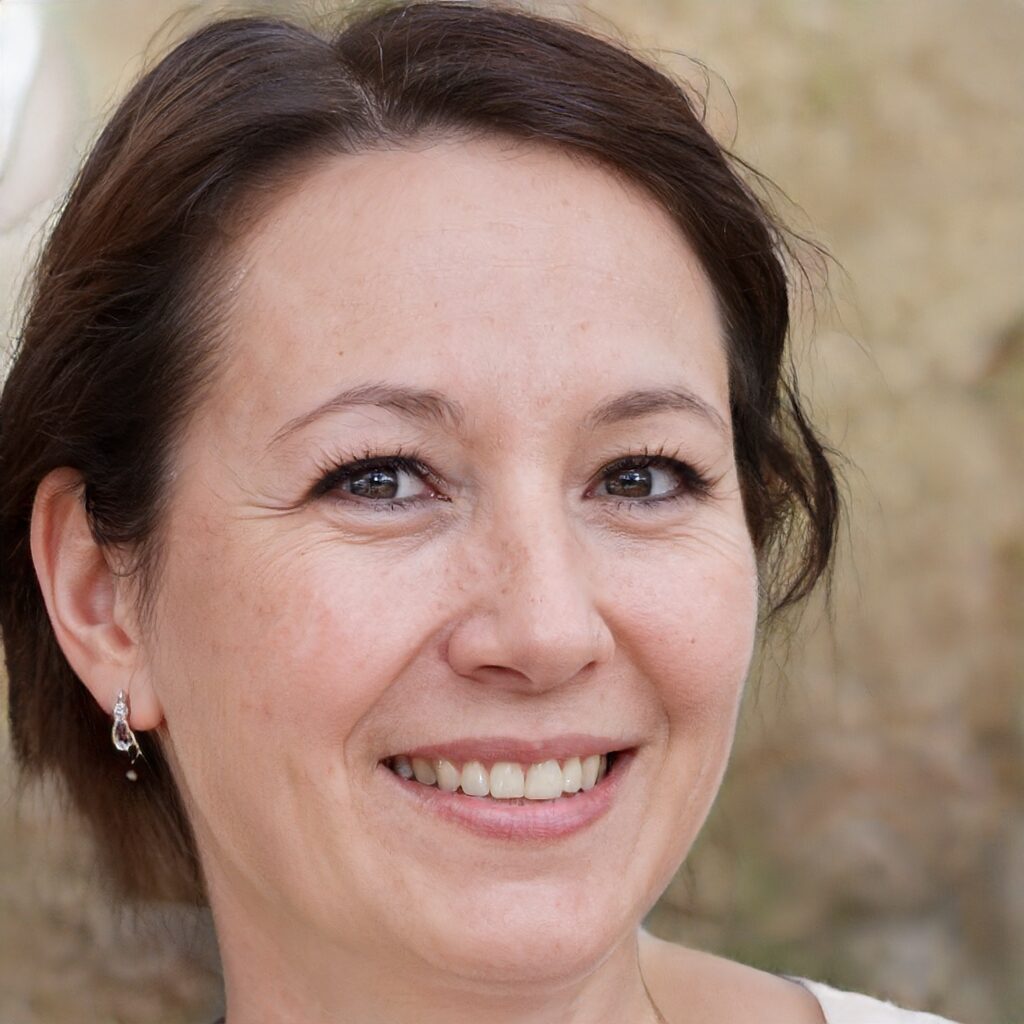 About the Author
Anne Miller is the editor of The Smarter Learning Guide and is a passionate advocate for education and educational technology. A mom of two, she majored in English Language and Literature and worked as a substitute teacher and tutor for several years. When not writing she continues to root for the Yankees and the Giants.