If you're looking for intuitive and easy to use online piano lessons that can also provide students with a fundamental grasp of music theory, Skoove is a great choice. While it may not have a great deal of classical music in its library, its poppy and catchy songs are sure to keep the interest of kids and beginners alike.
What it is
Skoove is a web and app-based self-paced piano course that uses an interactive learning environment and popular music pieces to teach piano playing, develop sight reading/ear training, and learn fundamental concepts in music theory.
Skoove is a web-based piano course, meaning you can log in through a web browser, and is also available as an iOS app from the iTunes store.

Recently, the company has created a version for Android devices as well, which is available on the Google Play store.
Price
Note: prices correct as of writing. All prices in USD.
Skoove is a subscription based service that offers a number of monthly packages.
Skoove Basic- Free
Skoove Premium
| | | |
| --- | --- | --- |
| 1 Month | 3 Months | 12 Months |
| $19.99 | $13.33 | $9.99 |
Skoove Basic
If you are unsure about Skoove, the company helpfully provides a free, limited plan you can sign up for. Unlike a free trial, it only provides you a limited selection of Piano lessons (25), so you're not likely to make astounding progress with it playing-wise.
On the other hand, it isn't time-limited so you can really take your time to explore the lessons and learning environment, making it quite good for getting a feel for Skoove before deciding if you'd like to upgrade to a paid plan.
Skoove Premium
If you do decide to dive into Skoove, their paid plans are called Skoove Premium.
With a starting price of $19.99 per month, Skoove Premium is more or less in line price-wise with similar app-based piano learning programs. However, when you compare it to in-person or one-on-one lessons, which can run well over $30 per hour, it does represent a considerably more affordable way for a beginner to start exploring the piano.
For your money, however, you do get an astounding amount of content. There are over 400 constantly updating piano lessons to choose from, a variety of interesting special courses and access to one-on-one support from their teachers.
They also offer a free trial to their Premium subscriptions, seperate from their Basic plan. Although it is limited to 7 days, we do like the free trial for Skoove Premium more as it gives you a better sense of all of Skoove's features compared to the more limited Basic plan.
Overall, we think Skoove delivers pretty good value for money. One thing to be aware of, however, is that it is a subscription plan and will automatically renew. That means as you reach the end of your subscription you will have to remember to cancel it yourself or you will be rebilled for another period.
How it works
Skoove can be used as a web-based app, meaning once you sign up you can access the course material through your web browser. That means there's not really anything to download and getting set up is fairly easy.
There are also iTunes and Android apps that you can download that will let you access the service on your mobile device.  
The program supports both digital and acoustic keyboards. You can connect your digital keyboard to your device via USB or MIDI or place a microphone near your acoustic piano and the software should pick up your playing and let you interact with it. We'd recommend a digital piano since acoustic pianos, being dependent on a microphone, tend to have a little more lag and distortion that might be a little irritating.
Lessons take place in Skoove's split-screen learning environment, which is fairly clean, easy to use and understand. Sheet music and instructions are presented at the top of the screen and a top-down video demonstrating which keys to press and hand positioning plays at the bottom.
Playing is taught in stages through a "Listen, Learn, Play" method. First you watch the song being played on screen, following the notes and the video showing hand positioning, before trying it yourself. The idea is to connect sight, hearing and playing to reinforce learning and strengthen music reading and ear training.
Unusually, instead of being presented with the whole piece, sheet music is shown line by line and usually as excerpts or simplified arrangements. This chunking makes it easier for beginners to get a grasp of what they're trying to play without being intimidated. On the downside, however, more advanced players might want to play the entire song outright and you'll have to skip around a bit if you're looking to practice a particular section later on.
Behind it all, an algorithm gives you instant feedback on how accurately you play the notes and rhythms, making the program pretty interactive. It highlights correctly or incorrectly played notes in real time, both on the sheet music and in the video, letting you go back to replay as necessary.
Unfortunately, there is no ability to adjust tempo or add a metronome.
Skoove's lessons progress linearly, from beginner to advanced, as you might expect.
Beginners courses start from the absolute beginning, initially focusing on the piano itself, hand positioning, basic notation and rhythm as well as playing simple 5 note pieces. As the student progresses, they begin to learn two handed playing, intervals and begin playing simpler but full songs – mostly familiar pop hits.
Alongside the beginners courses are a variety of optional beginners theory courses that supplement playing with important theory and concepts, such as musical patterns, improving sight reading, keeping time, musical staff and more.
From there, students progress to intermediate courses, where they begin to work on more advanced and complex musical pieces and develop their playing, while getting a more solid grounding in music theory, learning concepts like key signatures and chords, major and minor scales, accidentals, natural notes, time signatures, dynamics, and more.
Finally, Skoove has a smaller number of advanced courses that introduce different musical genres for students to learn and take their playing up a notch, like learning the blues, and get a decent introduction to advanced concepts and techniques like grace notes, walking bass, blues scales, patterns, and chord progressions, and dominant seventh chords.
Along the way, students are given the opportunity to explore a number of optional specialty lessons and courses that do a good job at building on certain skills or go more in depth into certain concepts, such as advanced music theory, cords and scales or exploring various techniques used in different musical genres.
That said, like many other self-paced programs, you shouldn't expect it to give you too much in the way of practice exercises – scales, cords and the like are all given to you while playing a song- and there isn't much focus on improvisation.
While you might expect a classics heavy music library from such a program, in fact the opposite is more true. Skoove's music library is definitely more popular music-oriented so expect to play some Adele, Beatles and John Legend.
Can Skoove teach me the piano?
With over 400 lessons and over 19 different courses to choose from, Skoove will get you started playing piano relatively quickly and effectively.
For beginners new to piano, Skoove does a good job balancing getting started playing piano with some of the important techniques and music theory that piano players need to develop better fluency and understanding of what they're playing.
Important concepts are presented before you play, which lets you grasp how they're used in context, and they are introduced gradually, which we like because it gives students time to let sometimes complicated concepts sink in.
In addition to simply playing pieces and learning to read sheet music, students can and will learn concepts like key signatures and chords, major and minor scales, accidentals, timing, patterns and chord progressions, and dominant chords.
Be aware, however, that much of this theory is contained in the optional courses and, due to this being a self-paced program, can be missed if a student doesn't have the self-motivation and interest to complete them.
Intermediate and advanced players may need to look elsewhere as the simplified excerpt-based sheet music presentation may bore them and they may need more advanced and in depth musical theory than is provided.
Bottom line
If you're looking for intuitive and easy to use online piano lessons that can also provide students with a firmer grasp of music theory, Skoove is a great choice. While it may not have a great deal of classical music in its library, its poppy and catchy songs are sure to keep the interest of kids and beginners alike.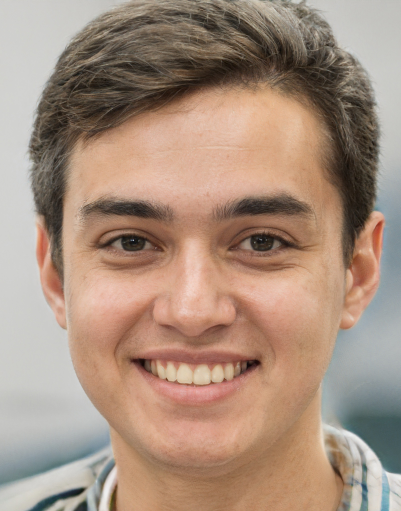 About the author
Andres Castillo has been playing and teaching music for over 10 years. A self-described music technology geek and lover of all things melodic, when he's not tickling the ivories he's usually at home with his wife and sons experimenting in the kitchen.