Coding has become a cornerstone of STEM education.
As the world becomes more interconnected with technology, we don't want our kids to simply be passive consumers of technology – they should have the ability to use the technology around them to bring their ideas to life, developing the skills necessary not only to thrive in school but in the professional world as well.
Minecraft, in addition to being a popular game that challenges users' creativity, lets kids access and modify game files using the Java coding language to develop unique game items, environments and even modify the game's laws of physics. By doing so, kids develop a familiarity with the coding language – its syntax and some important computer science concepts behind it.
Because of this, in recent years Minecraft has become an excellent way to teach coding for kids and has served as a starting point for many successful programmers.
With so many Minecraft coding for kids classes out there, it's hard to know which ones will help your child learn to code and which aren't worth your time and money, which is why we came up with this helpful review.
What We Look for in a Minecraft Coding for Kids Course
Easy to understand and captivating instruction
Programming, even Minecraft coding for kids courses, can be complex and – ok, let's face it – sometimes quite boring. Syntax and computer science concepts don't always hold the attention of kids and long, boring videos can cause kids to drift off, hindering progress and frustrate them in the long run.
That's why we look for coding courses that have instruction that is both clear and can keep a child's interest is best whether by experienced, exciting teachers or by keeping lessons short, visual and to the point
Teaches fundamentals of computer science
There's a lot to learn with minecraft – the Java language, various computer science concepts such as conditionals, variables, randomization and more.
We looked for courses that didn't just just explain how to create a certain item, merely going through the coding procedure and syntax, but looked for courses that explain to kids the concepts behind the code, connect fun game goals with learning goals to improve and deepen learning.
Engaging activities and projects
We looked for courses that were goal-oriented, providing kids with plenty of opportunities to work on projects – e.g. modding items, creating new textures or creating mobs and new creatures. The idea being that these projects and activities keep kids interested and directed to a tangible goal while maximizing their opportunities for learning more complex coding.
In a rush? Check out our top picks
| | |
| --- | --- |
| Best Visual Coding Course for Young Kids | Tynker |
| Best Live and Small Classroom Course | Create & Learn |
| Best Self-Paced Java Minecraft Course | Codakid |
| Best Small-Group Minecraft Classrooms | Outschool |
| Best one-on-one Minecraft Java Tutoring | iD Tech |
Tynker – Best Visual Minecraft Coding for Younger Kids
Drag and drop your way to coding success with Tynker's visual Minecraft coding courses
Price: Starting at $7.50/month
Tynker is one of the premiere providers of online coding courses for kids. They are well known for the diversity of their coding language courses, from text-based languages such as Python, Javascript, HTML/CSS, to visual block coding options for beginners and younger students.
Recognizing the usefulness and popularity of using Minecraft to teach kids coding, they've begun offering a visual Minecraft coding course that we think can be a great coding option for younger kids.
Tynker's Minecraft coding uses a visual programming language, like Scratch, that lets kids code without having to worry about Java or C++ syntax. The idea is to prevent kids from becoming frustrated by the nitty gritty of typing commands and code and instead drag and drop literal blocks of commands and connect them together visually.
There are a variety of courses to choose from with lots of engaging projects, from making simple modifications to items to creating mythical creatures to coding multiplayer minecraft games for other kids to play.
While it may not teach written code, the visual coding environment is simple, engaging and surprisingly capable and allows younger kids to get in on Minecraft coding since it doesn't require as heavy reading and precise typing.
This means that Tynker's Minecraft Coding course makes it super-simple for younger kids and those with little programming backgrounds to learn computer science and coding fundamentals, such as simple conditionals, variables, loops, functions, strings and more.
The learning itself is gamified to some degree, offering kids badges and awards for completing courses, and they also have periodic contests, code-a-thons and a Minecraft/Tynker hour of code to keep things interesting. This gamification should make it extra attractive for the parents of younger kids who may need more incentives to complete their coursework.
Interestingly, and unlike many other Minecraft coding for kids courses out there, Tynker supports multiple Minecraft editions (Classic Java, Win 10, Pocket and Educational Edition) so you can use it regardless of what version of Minecraft you're running.
Compared to other options Tynker is not particularly expensive, either. At $20 a month for a 3 month subscription, the price drops significantly the longer you sign up for. Should your kids develop a taste for programming, you also get access to all Tynker courses for as long as you're subscribed, such as Python and Java.
To Learn more about Tynker, read our full review
Create & Learn – Best Live Small Classroom Minecraft Coding
Dive deeper into coding concepts in a very small, live classroom setting with Create & Learn's live Minecraft coding classes
Price: From $105 for a unit of 4 sessions, $315 for full 12 session course
⭐ Free trial courses available
If you have a student that wants to learn to code with Minecraft but does better with live instruction and a very small online classroom (or even private lessons), Create & Learn might be just what you're looking for.
Create & Learn is well-known as a provider of small and personal live online classes in coding and computer science topics for K-12 students, including courses that use Minecraft to introduce kids to fundamental coding concepts and get them started coding in a fun and approachable way.
These include:
Minecraft Coding Quest (grades 2-4) and
Minecraft Minecraft Code to Mod (grades 4-6)
These courses use a visual coding program, Scratch, and are geared towards different abilities and age groups. Although it doesn't use a written programming language (being geared towards younger students), kids are still introduced to some solid coding.
Starting off with Minecraft Coding Quest, students use Minecraft as a platform to learn fundamental coding concepts (variables, conditionals, loops, events and more), while older students can hone those skills and take on more challenging coding concepts in Code to Mod (outputs, arrays, strings, libraries and objects) before attempting to create their very own games.
Each course is taught in real time in scheduled Zoom classes over a period of several weeks by carefully selected and experienced instructors, who teach the courses with a great deal of enthusiasm and energy.
The classes are also kept a lot smaller than other coding course providers on this list, at a maximum of 5 students ( there is an option for individual instruction, as well), which guarantees that students receive a lot of individual attention in their course from their teachers.
In addition to Minecraft, students can choose to sign up to a variety of coding classes, as well as some pretty fascinating and sometimes cutting edge courses in Computer Science, such as in Robotics, Data Science, Artificial Intelligence, App Development and even Web Design.
This diversity of course offerings available to students makes Create & Learn a bit more of a comprehensive Computer Science learning option than competing programs that tend to offer only coding.
Overall, if your kids are interested in coding with Minecraft, do better with live, attentive instruction and are perhaps interested in broadening their Computer Science knowledge and skills beyond simple coding, Create & Learn might be just what you're looking for..
To learn more about Create & Learn check out our in-depth review
Codakid – Best Self-Paced Java Minecraft Coding Course
Boost your Minecraft and Java coding skills at your own pace with Codakid
Price: Price: $99 for Minecraft course / $299 for a 12 month subscription to all Codakid coding courses
From Scratch to Lua to Python and beyond, Codakid is one of the most respected and complete self-paced kids online coding course providers.
Due to the growing popularity of Minecraft as a coding tool for kids, they've now introduced coding classes that can pretty effectively teach kids Java while enjoying Minecraft.
As with their other courses, Codakid's Minecraft coding course is put together in a way that requires no pre-existing coding experience – the courses take kids from beginner to fairly adept at Java pretty quickly.
Java coding is taught through 15 Minecraft-specific courses that are broken up into several shorter lessons. Every course is designed for different expertise levels, starting with a beginners course that starts kids off modifying basic items and continuing with increasing complexity all the way to creating a custom environment and a unique creature with its own basic AI (artificial intelligence) programming.
Each course is designed around creating a unique Minecraft item or file that the student creates with Java code. These range from creating high-powered items they can use in game, such as a fireball-hurling axe, a super-useful pickaxe, or even their own custom environment and enemies. This gives students a variety of projects to work on and experiment with, so they're unlikely to get bored very quickly and are more likely to find something they're interested in building.
If that's not enough, learning is also reinforced at the end of each course with dozens of smaller practice activities (activities and short challenges) as well as short quizzes.
As they go through the course, kids also learn important concepts in computer science and programming, such as conditionals, loops, arrays, randomization and even the basic principles of artificial intelligence.
If you're worried about these concepts being a little, well, much for kids, it's important to note that these courses are taught by Codakid's cadre of high energy, enthusiastic and entertaining YouTube-like instructors who are quite good at simplifying concepts and keeping kids attention focused.
One downside to Codakid is its limited mobile device support. While Minecraft itself can be used on some tablets and smartphones, Codakid typically requires a PC or Mac (although the hardware requirements are pretty low), which can be slightly annoying for those who want to use a mobile version of the game.
Similarly, Codakid is Java-only at this time. Bedrock and Education editions aren't compatible with their courses so if that's the edition you use or have you might need to look elsewhere or spend more to buy the Java-edition.
All told, however, Codakid represents pretty good value for money. For less than $100, the Minecraft Java course includes 15 courses, 75 quests and 150 challenges that take students from absolute beginner to having a decent understanding and familiarity with the Java programming language. And, if your kids find they enjoy coding and want to learn smore, Codakid also has an extremely extensive range of coding courses that are accessible with a yearly subscription, including courses in Python, Unity, AI, Roblox and more.
All this makes Codakid's Minecraft course an excellent one-stop shop for kids to learn useful, fundamental Java coding.
To Learn more about Codakid, read our full review
Outschool – Best Small-Group Minecraft Classes
Find a small-group Minecraft coding course for kids with Outschool's marketplace of online classes
Price: Varies depending on course, instructor and course length
If your kids are really interested in learning to code with Minecraft, but they are the type of student who benefits from a more structured, classroom-like environment instead of a self-paced course, Outschool is an excellent choice.
Designed exclusively for kids K-12, Outschool lets parents sign their children up to any number of online classes covering a variety of interesting topics related to Minecraft. Like an online school, classes usually take place on a defined schedule with teaching done through Zoom (either live or pre-recorded) and interaction taking place live or through an internal chat, direct message and email system that courses can use to post (usually) optional challenges and assignments, and that even lets kids collaborate on projects.
Outschool courses, like Udemy and other similar services, are very a la carte in that you sign up for free browse through their selection of classes (checking syllabuses as you go for relevance, obviously) and pick the ones you want to sign up for.
Minecraft, being a very popular teaching tool in coding for kids courses, has a great deal of courses related to it on Outschool. From one time workshops to semester-spanning coding camps, there are tons of course styles and topics to choose from at any given time. Some interesting ones we saw were:
Minecraft beginners course
Minecraft Coding: Ride the Ender Dragon and other Fantastic Beasts
Coding Camp in Minecraft: Code Your Own Robot Helpers
There is really almost too much to choose from, and part of the reason is that teachers often use Minecraft to teach a variety of sometimes non-coding subjects, such as math, astronomy or even arts and crafts – so you'll have to be a little careful in what you sign up for and read the syllabuses.
That said, the diversity of courses can be a positive with Minecraft, since there are so many versions available and used. If you find a course that doesn't support your particular version, chances are good you'll be able to find someone teaching a similar course that does.
Outschool's teachers are often very experienced and quite passionate about the subjects they teach and are screened by the company for their experience and qualifications. Generally speaking, they are accredited teachers or professional coding instructors and coding camp providers.
Pricewise, the courses aren't usually all that expensive. The price varies depending on the course and instructor, but you can expect a multi-week camp with several meetings a week to run $130-160 USD, while one time courses and workshops can cost $10-30 USD.
That said, to get a full basics-to-advanced Minecraft coding experience, you may have to sign up to several courses and the price can add up.
Overall, however, if your kids want to start coding with Minecraft but need a more structured classroom environment and schedule, Outschool offers very safe and effective small-group online courses with a lot of cool topics.
To learn more about Outschool check out our in-depth review
iD Tech – Best one-on-one Minecraft Java Tutoring
Get personalized 1-on-1 tutoring and master Java coding in no time with iD Tech
Price: from $60 per lesson
⭐ Tons of promotions and discounts available
If you have a budding coder who wants to take their Java coding to a higher level of mastery or is simply a student who does better in an individualized learning environment, there's often no faster or more effective way to learn than private coding lessons.
Known for their real-life and virtual tech camps, iD Tech also offers technology- and coding-focused one-on-one private instruction, including in Minecraft coding, to those who want the most personalized learning experience possible for their kids.
Being one-on-one lessons, iD Tech's tutoring isn't the cheapest way to learn Java with Minecraft. Depending on how many lessons you sign up for you can expect to pay up to $75 per lesson. This cost goes down the more lessons you sign up for, but it can certainly add up and it automatically renews, so you have to remember to cancel or you'll be billed the following month.
That said, however, the quality of instruction is well worth the money and is designed to advance Java coding skills quickly and effectively. The instructors are all native English speakers, located in the US and are all graduates (or soon-to-be graduates) from top universities. They are thoroughly background checked and screened for competence and knowledge of Minecraft and Java coding and are specifically trained to teach coding to younger students.
iD Tech tutoring offers a high degree of flexibility – book sessions for anytime you'd like as long as you give 72 hours notice. Lessons are 60-minutes long, and take place on Zoom. Although, be aware that because they use Zoom it means you'll need a PC or Mac, since Zoom multitasking on mobile devices is difficult.
The exact curriculum is tailored around your students interests and needs. The sky is pretty much the limit with iD Tech and really depends on the goals you and your tutor set out at the beginning.
Kids can get a crash course on coding concepts or dive deeper into a particular topic and request projects and homework to hone skills. In all cases, however, they will specifically learn Java coding, concepts in computer science, and apply themselves to build Minecraft mods and complete various projects.
Overall, iD tech offers uniquely tech-focused private tutoring that, while not the most affordable option, can help students get a far richer, more customized and faster learning experience.
Why kids should take Minecraft coding courses
Learning coding through Minecraft courses isn't strictly necessary. Kids can, of course, watch any number of videos on YouTube and work through things on their own. However, structured courses overseen by coding professionals can dramatically simplify and speed up the learning process.
Courses offer structure and organization
Trying to teach yourself coding online can often be difficult. You have to go out and find relevant instructional material and, even if you do find it, you often have to sort through a good deal of material and learn concepts piecemeal in order to find out how to do what you'd like to do.
This creates uneven learning that can lead to gaps in understanding that, in a highly sequential and logic-oriented process like coding, can be disastrous.
Even coding something as seemingly friendly like a custom Minecraft pickaxe may require some familiarity with a variety of concepts in computer science, such as conditionals, loops, strings and booleans, and the knowledge in Java to properly code it.
Good quality Minecraft coding courses are structured and design their courses to take kids from zero knowledge of Java to being able to fluidly create their own mods and environments. They're self-contained and progress step-by-step to minimize any learning gaps.
They Use Experienced Instructors
Unlike the various content creators out there who can be, to be charitable, of variable quality and experience, good coding courses often screen and hire instructors based on their experience with coding and their ability to teach complex concepts to younger students clearly and in terms they can understand.
These instructors can then take Minecraft coding concepts into greater depth and richness, teaching coding and computer science fundamentals as well as concepts specific to the Minecraft game itself.
Why learn to code with Minecraft?
Since its introduction in 2009, Minecraft has become a popular and critically acclaimed game for players of all ages that has gained well over a hundred million active users worldwide.
Kids love Minecraft due to its open 3D world nature, letting them explore and create whatever their hearts desire.
It has also become a popular educational tool with parents and teachers, and small wonder- one of the hardest things in education is connecting the material to something that kids can relate to and become excited about.
Minecraft's open world and popularity with kids lends itself to being integrated to any number of curricula. Due to the fact that Minecraft can be fairly easily modified with some simple code, and in an in-demand language like Java, the game has a powerful and effective way for kids to engage with coding and coding concepts and keep them coding for a long time.
For more information, check out our article on the benefits of Minecraft coding as an educational tool.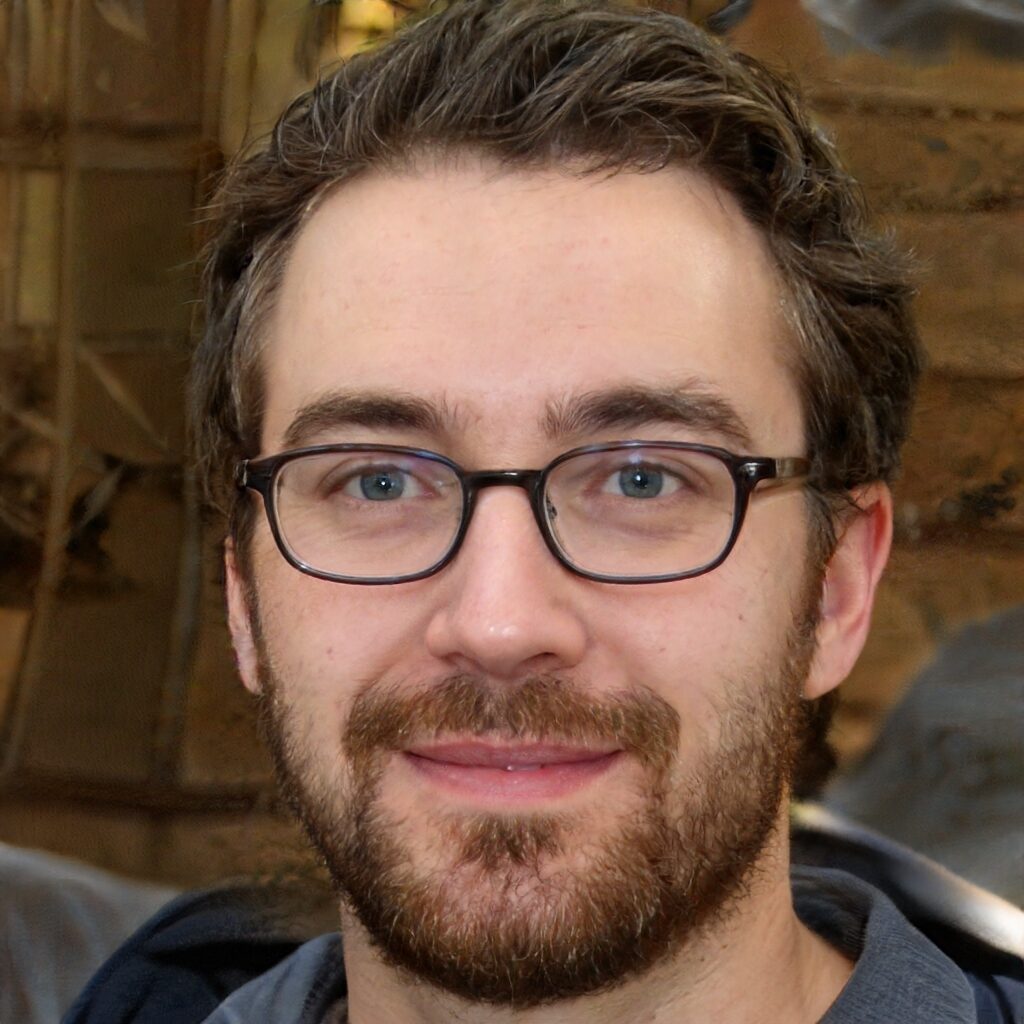 About the Author
David Belenky is a freelance writer, former science and math tutor and a tech enthusiast. When he's not writing about educational tech, he likes to chill out with his family and dog at home.