"With a large and well curated catalogue of books from independent authors and publishers, as well as a generous multiple child policy, we feel that Bookroo is a great subscription for children aged 0-10 who are interested in finding new and interesting titles for their library."
---
What is Bookroo
Bookroo is an award winning kids book subscription box founded by three sisters-in-law to promote reading and literacy. They offer curated books to children ages 0-10.

Price
Bookroo generally offers its services across two price points (plus applicable sales tax), depending on the type of book you're ordering.
Picture and Book Boards (ages 0-7)
| Month to Month | 3 Month Plan | 6 Month Plan | 12 Month Plan |
| --- | --- | --- | --- |
| $19.95 | $18.95 | $17.95 | $16.95 |
| + $4.99 s&h | + $4.99 s&h | + $4.99 s&h | + $4.99 s&h |
Chapter Books (ages 7-10)
| Month to Month | 3 Month Plan | 6 Month Plan | 12 Month Plan |
| --- | --- | --- | --- |
| $24.95 | $23.95 | $22.95 | $21.95 |
| + $4.99 s&h | + $4.99 s&h | + $4.99 s&h | + $4.99 s&h |
Generally speaking Bookroo's prices are approximately in line with competitors, although with only 3 board books, 2 hardcover picture books, or 2 chapter books it is slightly fewer than some other competitors.
Regardless of the age range, in general the cost of a Bookroo subscription is less than buying the included books at retail price so overall we think it's a pretty good deal.
Be aware, however, that plans automatically renew and will need to be cancelled.
How it works
As you sign up for a Bookroo, you're offered a choice of boxes:
Board box (appropriate for ages 0-3)
Picture Box (appropriate for ages 3-6)
Chapter Box ( for 7-10)
You then select the subscription length you would like, with the price will ultimately depend on the length of your subscription:
1 Month (called month to month)
3 Months
6 Months
12 Months
There is also the option to select alternating months (receiving a box one month but not the next) to extend out the subscription.
One thing that confused us was that Bookroo charges an extra $1 or so for this option for their board and picture books, but not their chapter books boxes.
Age Range
For a children's book subscription box service, Bookroo offers a good range of age-appropriate books, from 0-10 years. This should reduce the chances that your child will grow out of the service and gives more options to the parents of precocious readers.

What Kind of Books Will I Get?
Bookroo specializes in sending out lesser known and more unique books for children, many from independent children's book publishers, which they often refer to as "hidden gems." The idea is that the Bookroo wants to send out interesting titles that you probably haven't heard of or read before.
Their hidden gems are reviewed both by staff and a community of librarians and parents, ensuring that their offerings are of good quality and interesting to readers.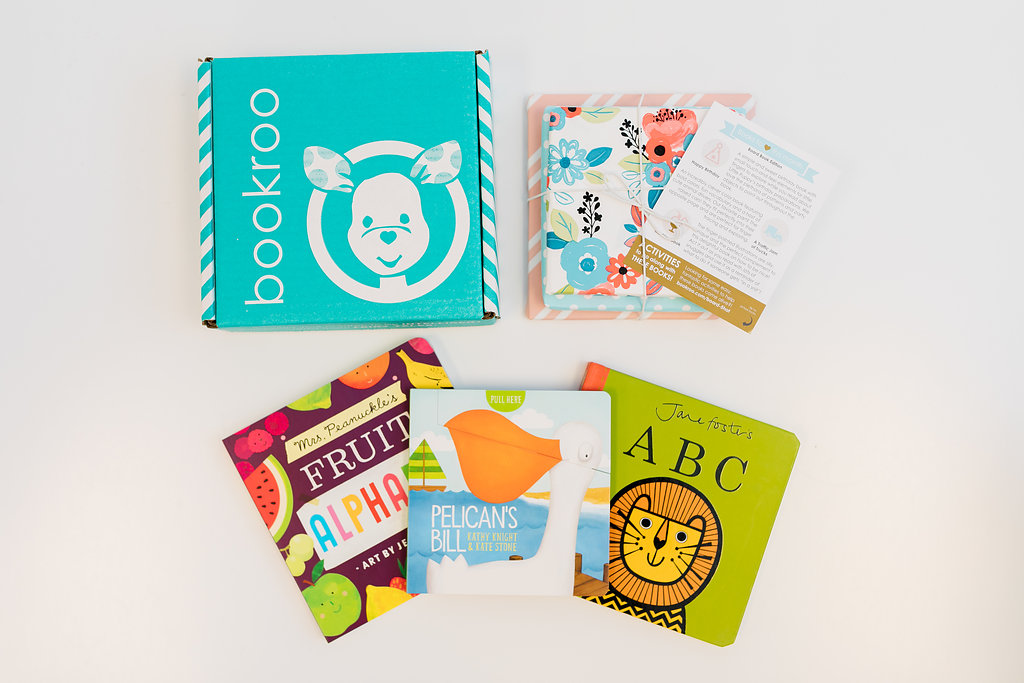 Sprinkled amongst the hidden gems in the chapter book boxes are some classic titles (hardy boys, how to train your dragon books, for example), so that subscribers can still receive some titles and series they may already be familiar with.
This hidden gem approach ensures that readers are exposed to titles and authors they otherwise would miss and reduces the likelihood of receiving a book they already may have, but parents should be advised that it is less likely that their child will receive the latest and greatest from the New York Times bestseller lists.

What condition are these books (new, used)?
These books are new.

How are these books curated
The books you'll receive from Bookroo are curated by their staff editors, based on their own knowledge as well as a recommendation and review system that polls both parents, kids and librarians in their online community. The company runs a very large online review site for children's books up to the age of 12.
Bookroo's review site is actually quite extensive, with hundreds of company and community reviewed books as well as interactive quizzes, select quotes and author biographies. We think it's a great resource for parents who are looking to buy books for their kids and it is open to subscribers and nonsubscribers alike, which is cool.

Where does Bookroo ship to?
They ship to the USA and Canada, although they will charge $11 for shipping to Canada.

Flexibility of Subscription
Bookroo lets users cancel anytime and offers an alternating month option (costs $1 from board and picture books).
There does not, however, seem to be an option to pause subscriptions nor are they clear about the ability to switch subscription boxes mid-subscription, should readers advance.
Unlike some other options, it also does not take any interests into account when selecting books for boxes.
Interestingly, if you receive a book that you already have and you take a picture giving it to someone else, they will give you $5 off your next subscription.

What kind of offers do they have for families with multiple kids
Bookroo is pretty flexible when it comes to families with multiple kids. They offer a 15% discount to families that are ordering a second box to the same address, which is quite good.
They also allow parents of multiple children who do not want to buy a second box to alternate, for example one month getting picture books and the next board books.

Are there any goodies in the box?
While Bookroo individually wraps the books it sends out, there are no other goodies for kids included in the boxes that may help them engage with their reading.
To their credit, the company does include cards and inserts for parents wishing to know more about the books that are included, as well as some points of discussion should they want to talk about the books with their children afterwards.

Does the Company Give Back Socially?
Bookroo donates books to Reach Out & Read, a non-profit organization that does literacy outreach to disadvantaged children at pediatric clinics.

How giftable is this subscription box?

Bookroo is a very giftable kids subscription book box.
At checkout there is a direct option to purchase a subscription for somebody else, as well as the option to purchase anywhere from a month to a year's subscription.
Also, the company automatically wraps each book free of charge, making each book feel like a wonderful present.
One drawback is that there does not seem to be an option for a customizable insert or not to offer customized gift messages.

Conclusion
With a large and well curated catalogue of books from independent authors and publishers, as well as a generous multiple child policy, we feel that Bookroo is a great subscription for children aged 0-10 who are interested in finding new and interesting titles for their library.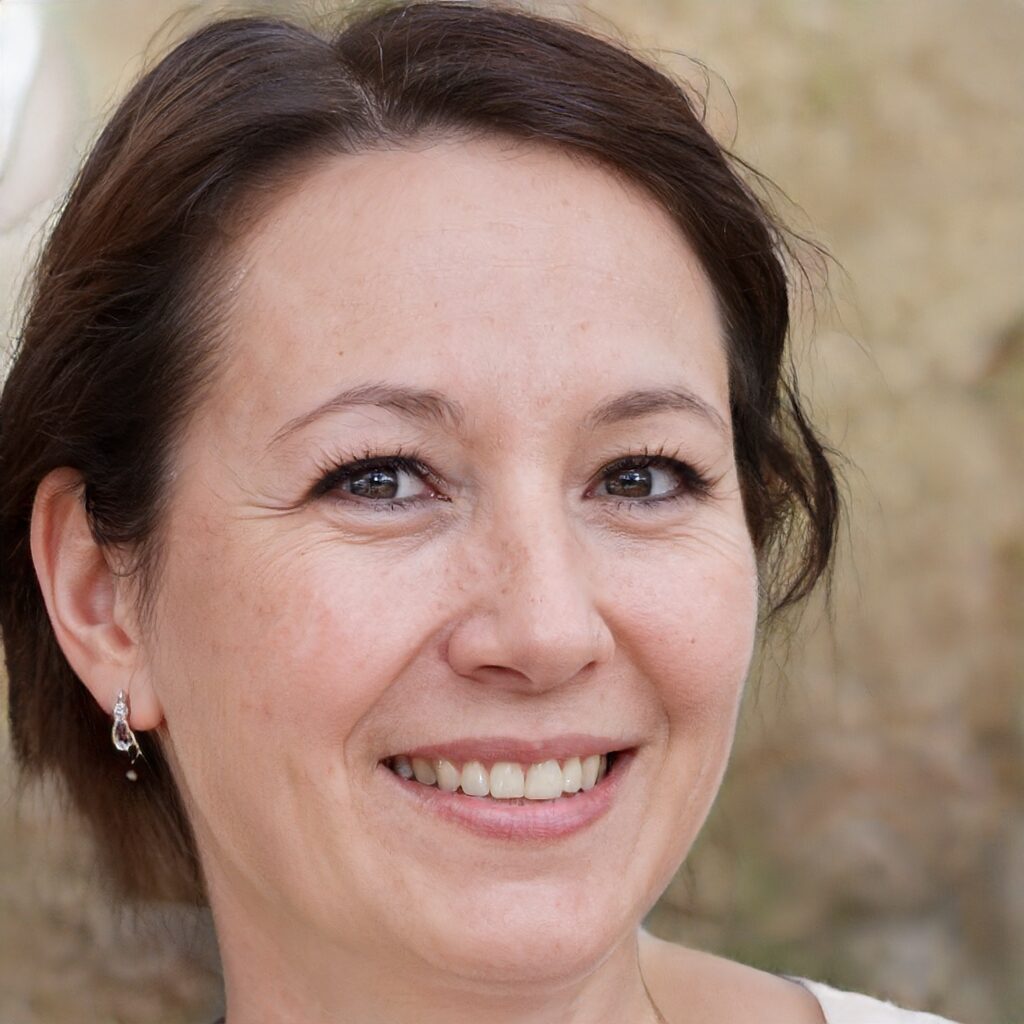 About the Author
Anne Miller is the editor of The Smarter Learning Guide and is a passionate advocate for education and educational technology. A mom of two, she majored in English Language and Literature and worked as a substitute teacher and tutor for several years. When not writing she continues to root for the Yankees and the Giants.
FAQ