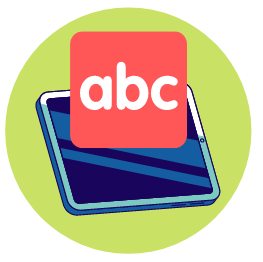 Handwriting isn't every student's favorite part of language arts study and, for some students, its practice and drill is more likely to end in tears than proper penmanship.
By combining effective copywork exercises with fun and interesting drawing activities, Draw Write Now can make handwriting lessons a more engaging and enjoyable experience for all involved.
What is Draw Write Now?
First published in 1994, Draw Write Now is a series of books that are designed to help teach kids essential handwriting and drawing skills.
EAch book in the series teaches through a combination of Charlotte Mason-style copywork and step-by-step drawing instruction, allowing students to work on their fine motor skills, grip, line control, muscle memory, letter composition and more while creating their own fun artwork.
What Ages or Grades is Draw Write Now Intended For?
Draw Write Now is intended for students between the ages of 5-9, or approximately grades K-3.
There are 8 books in the series, which are:
| | |
| --- | --- |
| Book 1 | On the Farm, Kids and Critters, Storybook Characters |
| Book 2 | Christopher Columbus, Autumn Harvest, The Weather |
| Book 3 | Native Americans, North America, The Pilgrims |
| Book 4 | The Polar Regions, The Arctic, The Antarctic |
| Book 5 | The United States, From Sea to Sea, Moving Forward |
| Book 6 | Animals and Habitats, On Land, Ponds, Rivers and Oceans |
| Book 7 | Animals of the World 1, Tropical Forests, Northern Forests, Forests Down Under |
| Book 8 | Animals of the World 2, Savanna Grasslands, Mountains and Deserts |
There is no particular order or intended grade structure to these books, and while Book 1 is perhaps easiest in terms of overall complexity of its drawings and copywork, students and parents are largely free to start with whichever books they wish, such as by general interest or by curricular fit.
It is important to note that while ostensibly intended for students to about grade 3, as a homeschool resource the books can of course be used by younger and older students alike, such as by a precocious and artistically inclined preschooler or an older elementary student who is still struggling with handwriting.
What Is Required To Teach With Draw Write Now?
Draw Write Now is actually a pretty lightweight homeschool resource that, beyond some basic art supplies, doesn't really require a whole lot of extra materials or books to use.
By and large, most parents can probably get away with simply picking up the Draw Write Now books.
These books are full color, non-consumable and illustrated softcover texts that contain everything needed to teach the lessons.
Each lesson is spread across two pages, with one page dedicated to copywork and one for the drawing exercise.
The copywork page contains an example of the drawing that students will be attempting, as well as four, short block print (or cursive in some optional books) sentences that students will copy out by hand.
These sentences connect to the drawing in some manner, often providing some key facts about it and so are educational (and not just random or irrelevant sentences), which is nice.
The page also contains a question that parents can use to help students connect with, and become interested in, the lesson topic.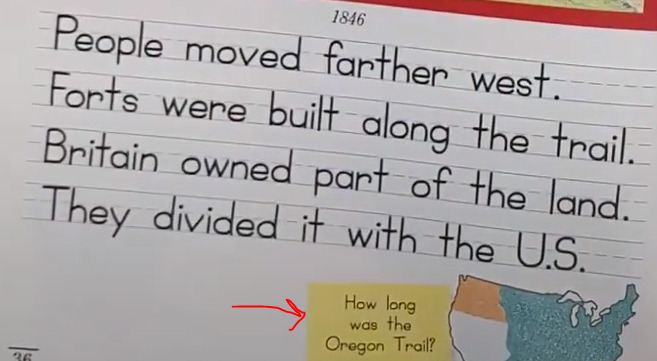 The second page of the lesson is dedicated to drawing and contains step-by-step fully illustrated instructions that, properly followed, will help students recreate a drawing.
As the books are intended to be non-consumable, students are expected to do their copywork and drawing on a piece of paper or a notebook of some kind.
The company does helpfully provide workbooks, which are 48-page softcover books with lined pages that are pre-formatted to fit Draw Write Now's rather unique drawing/copywork lesson format.
The top of each page has a fairly large blank space on top that students can use to create their artwork and color it in, as well as ample space for the copywork, using a three-lined paper format to help keep letter formation, starting points and spacing in order.
Although pretty convenient and, at around $5, fairly inexpensive, the workbooks aren't strictly necessary and parents can easily get away with picking up a similar journal-style handwriting book or using regular lined or 3-lined paper if they have some lying around.
Draw Write Now Approach To Teaching Handwriting (And Drawing)
Integrating Art and Handwriting Instruction
Draw Write Now is somewhat unique as a homeschool program as it aims to blend handwriting practice with drawing instruction.
The underlying idea behind Draw Write Now is that younger students can and do make use of some of the same skills drawing as they do handwriting.
And since most kids enjoy creating their own art, by bringing drawing into handwriting practice students will not only be more motivated to do the lessons, they'll also be able to get important practice with key transferable skills, such as grip, line formation, proportion, control, concentration and focus and so on.
And this approach does make a lot of sense.
Handwriting practice aside, as part of each lesson, students are given the opportunity to draw some pretty cool and impressive artwork, from swans, rabbits and dogs all the way to more complex objects, such as buildings, people or even the Statue of Liberty, and then put their own personal touches (background, coloring) on it.
After a couple lessons, students should get pretty excited and proud of what they are making.
In this way, i.e. by making a handwriting lesson more enjoyable with art, parents can make the whole process more enjoyable and meaningful for the student, which in turn can increase engagement and lead to better learning outcomes and a more pleasant experience for all involved.
That said, it is up to the parent to make sure that students don't get too carried away with their drawing and coloring and that the actual writing work gets done.
Handwriting Through Copywork
Draw Write Now primarily gets students practicing their handwriting through copywork.
Each lesson contains four sentences printed in a clear, handwriting-style font that students copy down after working on their drawing.
Perhaps most well known as a component of a Charlotte Mason teaching style, copywork is actually commonly used to help younger (and even older) students practice their handwriting skills, in particular by teaching students to pay closer attention to their work, stimulating their muscle memory and generally giving them more opportunity to practice and better remember letter formation.
The copywork in Draw Write Now tends to be relatively short and approachable.
While students who want to be challenged by copying compound sentences, paragraphs or even passages from works of literature may find these a little basic, the program's sentences should work nicely and be very approachable/non-frustrating for the intended audience of K-3 students, in our opinion.
The copywork is also related to the drawing assignment at hand and impart often interesting facts about the subject, so students should find them at least somewhat relevant and interesting to work on.
The series is most well-known for its block print books, but recently the company has started introducing cursive copywork starting from Book 3, as well, which is good news for homeschools interested in transitioning to cursive later on.
Themed Books
Although they aren't designed around a particular grade, each book in the Draw Write Now series has a particular theme to it that connects its different lessons together, providing an overall structure that links the different drawing and copywork exercises into a more cohesive and logical whole.
Depending on the book, the drawings and copywork sentences may related, for example, to:
The farm
The discovery of North America
Animals and their habitat
United States history
And so on
Having an overall theme or unit structure to the books can actually be pretty useful for homeschooling parents in a couple of ways.
Draw Write Now can, for example, be easily used by those following a unit study approach.
As each book has a particular theme, they can more readily slide into a broader, cross-curricular study of a topic.
For example, if a student is studying a unit on the environment or ecology, a parent may choose to include Book 4 (The Polar Regions), or Books 7 & 8 (Animals of the World).
Students studying about the first Thanksgiving or the founding of the United States might instead work on Books 3 and 5, which focus on pre-colonial America and United States history, respectively.
Similarly, if a homeschool is not following a unit study, Draw Write Now's themed books can be selected based on student interest, with parents picking and using books that include topics that they know students will already enjoy.
With all that said, it is important to note that there is a broad array of topics covered in Draw Write Now, and students may not be interested in certain topics.
Those on the lower end of the 5-9 age range may, for example, not be all that interested in drawing or writing about the Ford Model T or grizzled gold prospectors.
Parents will therefore have to know their child and use their best judgment when deciding which lessons to start with or include.
Flexibility and Personalization
Finally, Draw Write Now lessons are flexible and open-ended, and the program encourages parents to use the books as a base and to configure the lessons around their student's specific needs and abilities.
As a result, there is not a lot of prescriptive instruction in these books (e.g. "do this task in the following manner…").
Parents are free to use whichever lessons they want and to move at their student's pace, which of course can vary greatly depending on their abilities at handwriting and drawing.
Similarly, although the beginning of each book offers a good deal of tips and suggestions for using the lessons, and provides parents with a broad lesson structure, parents are free (and even encouraged) to introduce material and teach in a way that connects to their students.
For example, each lesson is supposed to start with a topic introduction, where parents get their students interested in the topic at hand in some manner.
While the books offer a few suggestions for doing so, such as through poems, discussions, questions or pictures, parents are essentially encouraged to use whatever materials work best for their child and their homeschool philosophy.
For example, parents might make use of YouTube videos, outdoor activities or games to help connect the material to certain students.
This very open-ended structure can be a very positive approach for homeschooling parents, allowing them to personalize the program to fit their student and their ability pretty easily, and can be particularly effective in our opinion for students who are apprehensive or have had a hard time with stricter handwriting programs in the past.
That said, this student-centered teaching and increased flexibility may not be the easiest for those new to homeschool teaching or who prefer a strong scripted lesson plan to follow.
How It Works
As mentioned previously, there are 8 books in the Draw Write Now series.
Each book contains 21 lessons and is further divided into 3 themes, so there are 7 lessons per theme.
For example, Book 5 in there series touches on US history and is divided into three specific themes:
The United States
From to Sea
Moving Forward
Each of these themes is then divided into seven lessons touching on different points in time and events/concepts in the history of the United States, with a drawing that the company feels best represents that event/concept:
| | |
| --- | --- |
| The United States | Flag, We the People/Washington, United We Stand/Snake, Divided We Fall/Lincoln, Liberty/Statue of Liberty, Justice/Capitol, Justice For All/Rosa Parks |
| From Sea to Sea | New Nation/Mt. Vernon, The Frontier/Log Cabin, Louisiana Territory/Lewis and Clark, Texas/The Alamo, Oregon Territory/Fort on the Trail, The Southwest/Mining, Alaska and Hawaii/Map of US |
| Moving Forward | Waterways/Flatboat on the Ohio, Trails/Wagon on the Oregon Trail, Railroads/Transcontinental Rail, Roadways/Model T Car, Flight/Lindbergh's Flight, Space Travel/Walking on the Moon, Cyberspace/Girl Using the Internet |
It is worth restating that there is no real order to these books and that students can largely get started with whatever book (or theme or even lesson) interests them the most and will best get them willingly working on their handwriting.
When it comes to the lessons themselves, the Draw Write Now recommends that parents divide them into five parts.
Introduce a subject
Parents are encouraged to start off a lesson by stoking a student's interest in the topic at hand in some way.
The book offers some ready ideas that parents can use, such as reading a story, having a parent-student discussion, looking at photos and so on, but parents are free to use whatever method they feel might work best for their child.
The books even include a question in each lesson that parents can use to kick off a discussion, with the answers and some background information helpfully included in the back.
Draw the subject
Once a student's curiosity has been properly piqued, they move on to the drawing component of the lesson.
The instructions for each drawing are graphic, sequential and are very similar to a draw-by-shapes approach, where students begin by creating simple shapes and fill in details/erase lines as they go.
A classic approach to learning to draw, students will likely want to use a cleanly erasing pencil for this work so that their papers won't get too smudged.
Although most of the drawings are fairly intuitive, there isn't a lot of explicit direction with these beyond using simple visual diagrams.
As a result, parents may need to step in and help out at times, particularly when the subjects become more complex, such as with the US Capitol Building, drawings of people, the Ford Model T and so on.
Left to their own devices, some students may make mistakes that can leave them frustrated.
Draw the background
After they finish their initial drawings, students are encouraged to decorate their picture with backgrounds and other imagery to complete the scene.
Once again, there isn't really much direction for doing so and students are free to use their own creativity and fill the space however they see fit.
Not only does this encourage student self-expression, but we feel it can also help make the lesson less stressful by removing the need to produce a drawing that conforms to certain standards or expectations, which is nice to see.
Practice Handwriting
Finally, after they've completed their drawings, students begin to do copywork, copying the four sentences that accompany the drawing in order to practice their letter formation and handwriting skills.
As with the drawings, there really isn't much in the way of formal requirements here.
Depending on student need, parents are free to choose to use one, some or all of the sentences as they see fit.
Parents who don't really like the sentences they are given, or who simply feel they can come up with a better one, are encouraged to replace them with others.
One thing that parents should be aware of is that there isn't much in the way of formal handwriting instruction in this series beyond a few pages of handwriting tips and troubleshooting.
Parents are expected to lead the way in this regard, figuring out their preferred style and lettering rules ahead of time.
While more experienced homeschooling families will probably have a good sense for this already, newer homeschooling families may need to use Draw Write Now alongside a more formal handwriting program like Handwriting Without Tears or the program's prequel series, Draw Write Now ABCs. 
Coloring the Picture
Finally, after doing their handwriting practice, students return back to their drawing and finish things off by coloring it all in.
Once again, there are no hard and fast instructions for doing so and students are free to color as they wish, although the books do provide tips for how parents can best keep things from getting too messy.
At the end of each theme, parents can usually find an extra educational component and activity related to the overall concept and drawings that were included.
There are, for example, exercises where students can do guided free drawing ("Draw From Your Imagination"), where they are also introduced to important skills and concepts in drawing, such as color theory and object placement, or various mapwork activities that are quite engaging.
Our Thoughts
In general, we found Draw Write Now to be a very straightforward and easy to use program.
The lessons themselves are pretty intuitive and very low stress.
There aren't a lot of rules for students to follow or be graded by, and students are given a great deal of flexibility to express themselves creatively through coloring and creating their own backgrounds for their drawings.
Combined with drawings that are kind of fun and actually pretty impressive in some cases, the program can be an enjoyable and very low pressure way of getting students to practice their handwriting and copywork.
Furthermore, it is a very adaptable program.
With very few prescriptive rules on how to do things, parents can fairly easily tailor the pace, schedule, lesson introduction, lettering style and even the copywork sentences themselves to a student's needs and abilities.
And, to the credit of the program, the books offer parents quite a few tips on how to do so effectively and how to troubleshoot certain problems as they arise.
On the downside, the lack of explicit instruction can be an issue for some students, particularly when it comes to some of the more complex drawings.
Some of the drawings can have a bit of a jump between steps (adding several components at once) or add some small details that can cause some younger students to get lost or make mistakes without parental help, such as in the drawing below.
How Easy is Draw Write Now To Teach With?
We believe that Draw Write Now is pretty easy to teach with.
The lessons themselves are fairly straightforward and follow a consistent pattern, which is outlined and explained fairly well at the beginning of the book.
The copywork is clearly printed and laid out, while the drawing instruction is sequential and pretty intuitive, so they shouldn't be too tricky for most students to follow, even on their own.
That said, Draw Write Now is a very flexible and adaptable series of books.
It is designed to let parents put their own touch on things and teach more naturally while letting students explore their creativity and get some good handwriting practice to boot.
As a result, it isn't a very scripted program that explicitly details what parents should do in a lesson. Instead, there is a general guideline included at the beginning of each book that explains the logic and order of each lesson component and parents are free to set the pace and conduct the lessons in a way that fits their student's needs and abilities.
While those new to homeschooling may have to think things over a little bit more, this can be good news for many homeschoolers, particularly those who like to teach more naturally and/or tweak programs according to their own philosophy.
Pros and Cons
Pros
Low stress, fun handwriting lessons
The precision and accuracy needed for proper handwriting technique can often frustrate students and make learning neat penmanship a chore.
By integrating essential and effective copywork exercises into fun drawing lessons, and with a minimum of prescriptive rules or instructions to follow, students can let their creative juices flow a bit more, making Draw Write Now lessons less stressful and potentially more fun than other handwriting programs out there.
Lots of fun, often impressive, drawings to work on
The drawings that students work on in Draw Write Now can be a lot of fun and can lead to students producing some pretty impressive drawings that they can be proud of, such as a recreation of a space suit, a steam engine, a buffalo, a totem pole, or even the Statue of Liberty.
Gives students a lot of creative freedom
Although it does include instructions on how to draw certain subjects, Draw Write Now leaves the coloring and backgrounds to the student's own imagination, giving them a sense of control and freedom that can make learning more enjoyable.
Very personalizable
Although it lays out the broad strokes of a lesson and provides a good number of tips and advice for parents, Draw Write Now books give parents a good deal of room (and often encourage them) to modify lessons to suit a student's needs, skills and abilities, for example by letting them set the pace of learning, create their own instructional script and even modify the copywork sentences if need be.
Themed books can fit into homeschooling in many ways
Each Draw Write Now book is centered around a particular theme, such as pre and Colonial era North America, the polar regions, American history, animals of the world and their environments and so on.
As a result, parents can more easily fit these books into a unit study or find a topic that generally interests their child.
Not a lot of moving parts to purchase or keep track of
Draw Write Now is a pretty lightweight curriculum in terms of required materials.
Although the company's workbooks are well-formatted and convenient, parents largely just need the series' books and some art supplies to get started practicing proper handwriting.
Cons
Parents need to step in from time to time
Although the lessons are pretty straightforward and intuitive there isn't a lot of scripting in each lesson, in particular with the drawings, which are taught in pictorial sequences.
While these are generally pretty easy for kids to follow with simpler drawings, more complex drawings can involve adding several elements in a step and small details that students may not notice.
Parents may have to step in and help out from time to time to keep things on track and make sure that students don't get frustrated.
Doesn't include much formal handwriting instruction
Draw Write Now doesn't really offer a lot of dedicated handwriting instruction beyond some essential tips and troubleshooting advice. Parents of younger students will likely need to use it alongside another, more formal supplement.
Who Is Draw Write Now Ideal For?
Parents looking for a way to blend handwriting practice with art
With its blend of solid handwriting practice and drawing, Draw Write Now can be a great addition to homeschools looking to add more creative arts to their studies.
Students who have had a hard time with handwriting practice in the past
Students who have been frustrated by stricter and more dedicated handwriting programs may find that Draw Write Now, with its blend of simple but effective copywork and interesting drawing exercises, can be a way of getting essential practice in a far more low stress and even fun manner.
Students who enjoy having some creative control over their studies
Draw Write Now gives students a fair degree of freedom with their drawings. Although it shows them how to create some pretty impressive drawings, it also allows them to come up with their own backgrounds and color their art however they like.
Charlotte Mason-inspired homeschools
Draw Write Now uses copywork as its main form of handwriting practice, a method of instruction that allows it to fit more naturally into most Charlotte Mason-inspired language arts programs and homeschools.
Homeschools taking a unit study approach to learning
Each book in the Draw Write Now series is centered around a particular theme that links its lessons together into a cohesive whole. As a result, the books can easily be integrated into a number of different unit studies, such as American history, environmental studies, geography, and more.
Parents who don't want to buy a lot of extra books and materials
Draw Write Now is a very simple handwriting curriculum that doesn't really require more than the books in its series.
As a result, there aren't a whole lot of other materials (workbooks, manipulatives, etc) for parents to worry about buying, storing or keeping organized.
Who Is It Not Ideal For?
Parents and students looking for a hands-off, self-study program
Although its lessons are fairly straightforward and intuitive, parental interaction is an important component of Draw Write Now's lessons. In addition to overseeing the work, parents are expected to introduce a topic and get kids interested in learning about it, such as by having discussions, looking at poems, asking questions and/or reading poetry.
Similarly, parents may need to help out from time to time with some of the more complex drawings to prevent frustration in younger students.
As such, Draw Write Now isn't really a program that parents can simply leave students with to work on alone.
Students who aren't that into drawing and artwork
At the end of the day, one of the underlying ideas behind Draw Write Now is that students may enjoy doing copywork if it is paired with an activity they enjoy, namely drawing a cool picture.
If a student really doesn't enjoy drawing or art all that much, it may defeat the purpose of the program and add to their overall frustration with handwriting practice.
Price
Note: Prices correct as of writing. All prices in USD.
Each book in the Draw Write Now series costs about $14.99, and parents can pick up a complete set of 8 books for about $99.99, depending on the retailer.
As the books are non-consumable, if parents want a more convenient and ready way for their students to do their drawing and copywriting work, they can pick up a preformatted workbook from the company for about $5.49.
As always, parents should check for the latest price and any deals or discounts that may apply.
Or
Or
Is It Worth the Price?
Overall, we feel that Draw Write Now can provide a lot of value to homeschooling families.
The program manages to make handwriting practice more interesting, meaningful and low-stress by combining copywork with something that students will enjoy, namely creating their own artwork.
The books also cover a wide variety of themes, ensuring that parents and students can find something that will fit their homeschool needs or that will interest them, and the drawings included in the lesson can be interesting and actually quite impressive.
Finally, the program offers a great deal of flexibility and is structured in a way that not only allows students to express themselves creatively but also encourages parents to modify the learning to better suit a student's needs and abilities.
Bottom Line
Handwriting isn't every student's favorite part of language arts study and, for some students, its practice and drill is more likely to end in tears than proper penmanship.
By combining effective copywork exercises with fun and interesting drawing activities, Draw Write Now is a great and rather unique series of books that can make handwriting lessons a more engaging and enjoyable experience for all involved.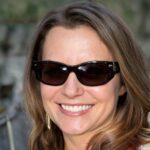 Jennifer Keenes is a writer and a new mom living in Florida. She studied education and, prior to becoming a freelance writer, worked as a substitute teacher at the elementary and middle school level. She is a big fan of the beach, working out and homeschooling her two daughters.
Jennifer