"The world is getting more complex and kids today need a solid understanding of STEM subjects."
How often have you heard that one lately?
We're all familiar with the importance of exposing our kids to science at an early age. STEM (Science, Technology, Engineering and Math) subjects are a very important part of modern education and will be a critical part of making sure kids are prepared for a changing world.
But continuously planning learning activities around science and technology that are fresh and new can be tough. It takes a lot of time and patience to plan out activities that are fun and educational, not to mention the time it takes to find materials and sometimes even put the whole thing together.
Also, because STEM involves a variety of subjects and topics, sometimes they can fall outside our areas of expertise, and even if we are familiar with the topics going out and finding new and wonderful activities to buy on a regular basis can get, well, annoying.
Luckily there is now a huge number of companies that offer stem subscription boxes. These monthly STEM kits send out a variety of engaging games and activities that arrive at your doorstep, perfect for children who are curious about the wide world of science.
And the best part: if (when?) they get bored of one activity they can be sure another one will arrive soon enough.
In a rush? Here is our list of the best subscription STEM kits:
How we evaluated each science subscription box
When looking at the best STEM subscription kits for kids, we examined them across a number of factors, including:
| | |
| --- | --- |
| Age | What ages are these subscriptions aimed at? |
| Price | For the price, does what you receive represent good value for money |
| What's included in the Box | What kinds of activities and parts are included, do you need to get things yourself, are they age appropriate? |
| Focus of STEM (if any) | Is the kit general science or does it focus on one aspect deeply? |
| Who Curates the Activities | Did the company get help from educators or scientists in putting these activities together? |
| Flexibility | How flexible are the plans, deliveries, policies, etc |
KiwiCo – The Most Diverse Range of Interests
Overview:
KiwiCo is a great company that has subscription plans that cater to a wide range of age groups and interests. With 8 lines of STEM subscription boxes for kids to choose from, ranging from newborns to teenagers, it seems they have something for kids of every age. From sensory stimulation to geography and anthropology, from arts and crafts to engineering projects, the company also covers a diverse range of interests with an assortment of fun and engaging kid-tested projects.
KiwiCo plans are also very flexible.
Subscribers can switch between plans with minimal effort should a child's interest change. The company also allows subscribers to pause subscriptions as needed and even lets them choose when they would like subscriptions to begin. They also have plans that don't automatically renew, which we like.
Read our in depth review of KiwiCo to learn more.
Our Verdict:
If you're looking for a company that has a lot of monthly STEAM boxes covering a lot of interests and age groups with fun and engaging projects, KiwiCo might be just what you're looking for.
Mel Science Chemistry – Best Chemistry STEM Box for Kids
Mel Science is a leading STEM subscription box service for kids ages 8+. The company's chemistry set, known as Mel Chemistry, is one of the better home chemistry sets we've seen so far, providing kids with exciting, hands-on lab experiments and solid in-depth learning to help them master the world of chemistry at home.
Officially recommended for kids ages 10-16, each monthly box contains 2-3 experiments in a specific areas and topic in chemistry.
From detective-themed projects to fiery combustion to experiments in "alchemy," while the experiments aren't the zaniest, most unique experiments out there, they are highly educational and picked to be attention-grabbing and intriguing to kids – by the end of each projects kids will see various objects grow, glow, change color and even ignite before their eyes.
In terms of learning, Mel Chemistry is a solid choice as well. It comes with a dedicated app that includes in-depth and professional explanations, detailed experiment guides, troubleshooting and even follow-up questions and related facts to encourage kids to dive into further chemistry learning.
Finally, with a subscription, students have access to a pretty interesting and educational virtual reality app. Each subscription includes a pair of VR goggles that kids can use to explore atomic structures in 3D, watch educational videos and hone their skills with a host of fun challenges, puzzles and quizzes, all in a virtual chemistry lab.
Check out our in-depth review of Mel Chemistry for more information.
Our Verdict:
If you're looking for a monthly chemistry set that offers strong educational value, high tech learning and exciting and interesting experiments, we think Mel Chemistry is one of the best options out there and certainly won't disappoint.
Creation Crate – The Best for Budding Teen Engineers 12+
Overview:
With an impressive variety of electronics projects based around real Arduino microcontrollers, Creation Crate is an ideal STEM subscription box for kids 12 and up who are interested in electronics and the engineering side of STEM.
Step by step instructions help kids assemble parts and input C++ code into some really cool projects, and access to online tutorials and support help keep things relatively straightforward. While projects can be soldered for permanence, they are breadboard-based meaning parts are plugged in and no soldering is required.
Read our in-depth review of Creation Crate to learn more.
Our Verdict:
If you've ever wanted to build a weather station or an infrared security system with your kids, Creation Crate might be the subscription box for you.
Green Kid Crafts – The Best for the Green Scientist
Overview:
Green Kid Crafts is a STEM subscription box company that believes that kids can be eco-friendly AND learn important STEM lessons at the same time.
With 4-6 educator-assessed projects per package, each box contains enough interactive scientific learning activities to keep kids up to age 10 engaged, busy and learning about the world they live in all month long. Plus, they make sure each package is as eco-friendly and sustainable as possible.
Read our in-depth review of Green Kid Crafts for more information.
Our Verdict:
If you're interested in your kids learning STEAM topics AND about saving the environment, or if you just want a science subscription box for kids that's a bit more green than others, Green Kid Crafts might be what you're looking for.
Mel Science Kids – The Best Overall STEM Box for Younger Kids
Mel Science Kids is Mel Science's subscription STEM kit program for kids ages 5-9. These kits not only provide students with cool experiments and activities in chemistry and physics, but do so in a way that's both fun and highly educational.
Designed specifically for kids in the younger age range, each monthly box contains a project kids assemble (made of fairly sturdy wood), as well as a full color comic book that outlines the scientific topic at hand, provides easy to follow assembly instructions, and includes a variety of extra activities for further learning.
Guiding students through each project is a colorful cast of cartoon dinosaurs who outline and explain scientific concepts and the results of each project in a fair amount of detail, despite the guide's comic book appearance.
These dinosaurs are also the hosts of the Mel Kids app, and offer further animated explorations that take learning into deeper depth and greater sophistication, bringing scientific concepts and ideas to life with clever animation.
The app also allows students to take advantage of augmented reality technology. As kids use the app and their device's built-in camera to view special included cards, a 3D model of the monthly project will appear before their eyes. Kids can then zoom in, out and generally interact with the model as it animates in sync with the on-screen lessons.
From rockets to pneumatic presses to working electric boats, the projects themselves aren't cutting edge in terms of technology but are highly entertaining and interactive for kids. The kits are usually very action-oriented, creating objects that zip around, launch, shake or otherwise grab attention, making these kits a great way to introduce younger kids to science in a way they will appreciate and love.
Check out our review of Mel Science for more information.
Our Verdict:
If you have a child between the ages of 5 and 9 and are looking for a high tech kit that will grab their attention and get them interested in exploring the world of science, and you don't mind adding a little educational screen time to their month, make sure to check out Mel Kids STEM kit.
Bitsbox – The Best Coding STEM Subscription Box
Overview:
With all the STEM subscription boxes for kids out there, most have activities that focus on the traditional sciences (chemistry, physics, math and engineering).
In today's world, though, coding and computer science can be almost as important as reading. That's why Bitsbox offers a monthly science box that focuses on coding and the concepts of computer science.
Bitsbox certainly put a lot of thought into getting kids to program. Each box offers a number of durable, colorful printed cards that contain various codes that kids can then input online, creating their first real mobile apps that they can play around with and even download and play later.
Families with multiple children are given a break as families can share a box by creating as many free coding accounts with the company as they need. And, best of all, it's all done in actual JavaScript, so kids can get experience in a popular, real-world coding language.
Read our in-depth review of BitsBox to learn more.
Our Verdict:
If you have a young child that is looking to get into coding, BitsBox might be the STEM subscription box for you.
What to look for in a subscription STEM box
Fun and Engaging Activities
One of the reasons that parents should decide to subscribe to a monthly STEM box is to teach kids that science can be fun and exciting as well as informative.
Therefore any STEM Box should have activities that will engage kids and get them actually interested in learning STEM.
A STEM box can be jam-packed with thought-provoking educational material, but if kids don't find the projects interesting the boxes run the risk of being left collecting dust in the back of their closet.
Browsing a company site or social media and looking at examples of past boxes can give parents a good idea of what types of projects and activities these STEM boxes include, and whether or not the boxes provided will actually interest their child or not.
Solid Learning
On the flip side, while STEM boxes can be a lot of fun, providing entertaining projects for kids to do and material to explore, at the end of the day they should provide some solid learning as well.
Parents should look for STEM kids that don't just provide hands-on experiences, but should walk parents and kids through the science behind the activities with formal explanations, teacher guides, lesson plans, post-project challenges, ideas for discussion, resources for further learning, etc.
Enough Material for a Month
One of the common pitfalls of subscription boxes in general is that some simply don't provide enough material for an entire month.
At up to $30 or more a month, STEM subscription boxes aren't the cheapest gift around and for the money we believe there should be enough in there to both justify the price and enrich a student's monthly curriculum, whether they are in a traditional school or being homeschooled.
As such, we think boxes should be able to support 2-3 projects per month or, if they do only provide for a single project, be of sufficient complexity that they can be explored in-depth over a longer period of time.
Flexible Subscription Packages
We feel a good STEM box maker should offer parents a variety of options when it comes to subscribing.
After all, individually speaking, these boxes aren't exactly cheap and parents who are uncertain (or who are uncertain as to whether their child will enjoy it as a gift) can be well-served by having the option to dip their toes in with a month-to-month or short term plan before committing to a 12-month plan.
Easy Cancellation
Sadly, as a subscription service, most STEM box plans out there will use recurring payments, meaning that parents are forced to actively cancel at the end of their term or risk being charged again.

It almost goes without saying that we feel that a STEM box subscription should be easy and hassle-free when it comes time to cancel the service, with reminders and at-a-click cancellation options to help busy and stressed out parents keep track of things.
What ages are subscription STEM Boxes ideal for?
Science learning is for everyone and there are STEM subscription boxes aimed at a wide variety of ages, from boxes for early childhood learning suitable for toddlers to high school and adult electronics and coding kits.
That said, we think parents are best served looking for age-appropriate STEM subscription boxes from about the age of preschool and up.
At this age, kids are just starting to explore the world around them, are highly curious about it and have greater motor control that will allow them to better interact with a box's included projects.
Further, early STEM learning at this age can help them develop stronger logic skills and a broader base of knowledge that can give them a head start in kindergarten and beyond.
In terms of a maximum age, there really isn't one.
There are specific STEM subscription boxes that cover things like electronics, robotics, coding, chemistry, physics and more, which cover more advanced learning and ultimately designed around the needs and interests of high schoolers and beyond.
How STEM box subscriptions compliment learning
STEM subscription boxes can be an extremely valuable and entertaining addition to a student's STEM curriculum.
The projects that they provide can easily be integrated into a student's lesson plan, providing a valuable hands-on learning component to textbook learning that brings science concepts to life and, in some cases, show kids how otherwise abstract concepts in science can be readily applied in real life.
Similarly, many higher-quality STEM boxes go beyond providing simple projects and instructions, providing highly detailed lessons and explorations that can go deeper and more thoroughly into concepts than many standard textbooks can.
Finally, by providing students with a new and exciting educational gift box each month, they can make learning STEM a far more personally enjoyable experience, which in turn can encourage kids to engage with the material a bit more.
Bottom Line
As STEM is an increasingly important part of kids education, and as the principles of logic and systematic thinking it imparts can be of great use to kids in the future, parents increasingly need to find ways to help kids get excited about learning it.
Subscription STEM boxes can be a great educational gift to help kids engage with and deepen their STEM learning.
Not only do they give kids something to look forward to each month, but they can provide families with a variety of hands-on projects that turn potentially dry science lessons into fun, multisensory experiences.
Relatively affordable, novel and typically fun for everyone involved, STEM subscription boxes are an educational gift that should be at the top of every parent's list.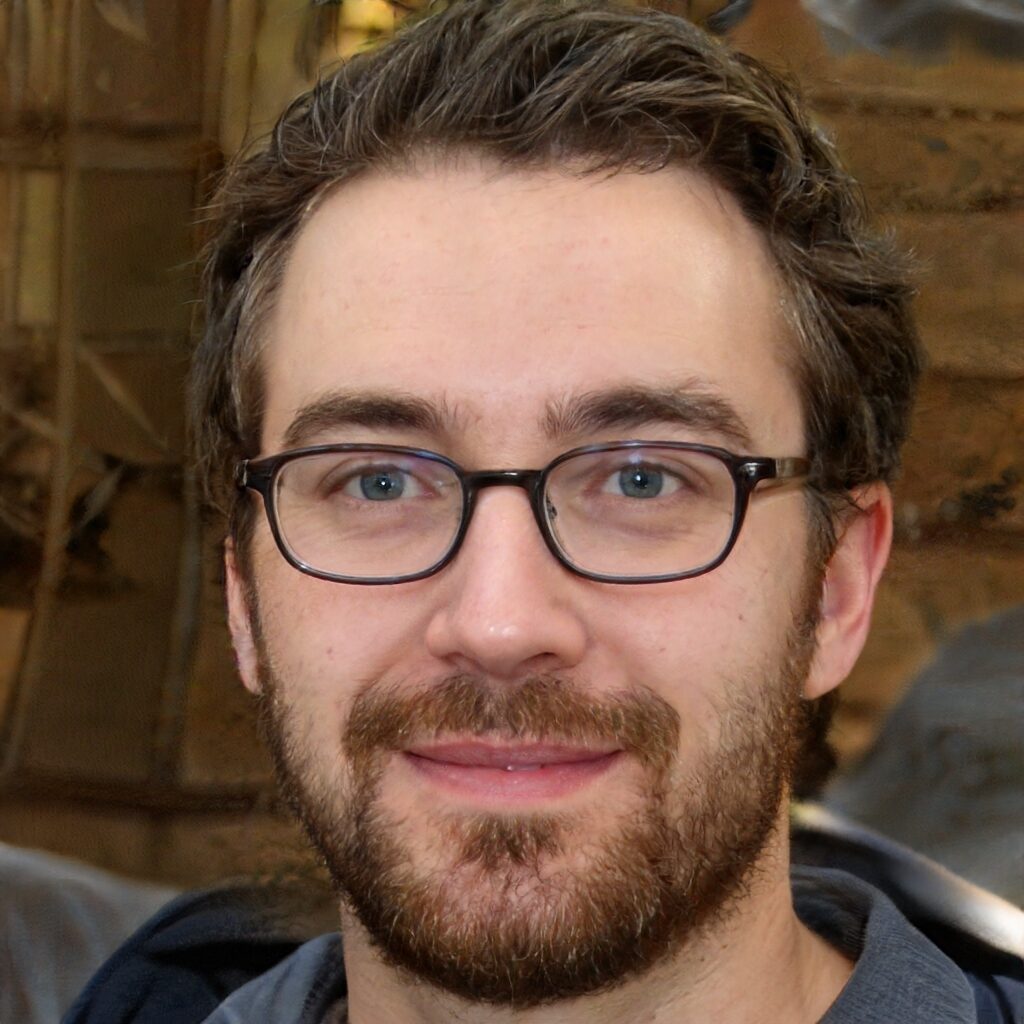 About the Author
David Belenky is a freelance writer, former science and math tutor and a tech enthusiast. When he's not writing about educational tech, he likes to chill out with his family and dog at home.