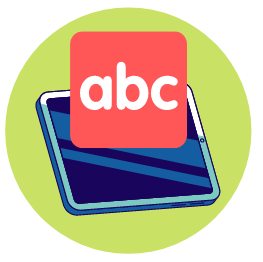 With its short daily lessons, focused exercises, structured pacing and comprehensive topical coverage, Daily Language Review can be an easy and less stressful way to add dedicated skills practice to most English language arts curricula.
What Is Daily Language Review?
Published by Evan Moor, Daily Language Review is a series of workbooks designed to help students practice key English Language Arts skills.
The books make use of a variety of short, daily written exercises and activities in order to touch on a wide range of English topics and skills, such as grammar and mechanics, writing skills, vocabulary usage, comprehension and more.
What Ages or Grades Is Daily Language Review Intended For?
Daily Language Review books are designed for students in Gr. 1-8, are aligned to Common Core ELA standards for these grades and can be considered on-grade in terms of overall difficulty.
When it comes to homeschool use, Daily Language Review can, of course, be used by students learning outside of their intended grade levels.
They can, for example, be a good practice supplement for language learners working ahead of grade level, as well as for those who are a bit behind and need to shore up their skills a bit.
This is helped out by the inclusion of a very comprehensive and detailed scope and sequence located at the beginning of each book, which can help parents find specific skills and topics for their students to work on and generally makes it quite easy for those switching into the series to know where to start. 
Parents interested in using the series for remedial practice should note, however, that each book's intended grade level is printed fairly prominently on the cover, which might make things a bit more uncomfortable for significantly older students.
Daily Language Review Workbook Look and Feel
Daily Language Review is essentially a workbook-based practice resource made up of a series of black and white, consumable softcover books that are about 100-140 pages long.
Each book contains a variety of short writing activities each specifically designed to hone a particular language arts skill. 
Originally intended for schools, the books are arranged in a fairly typical 36-week schedule and most pages in the book are divided into two sections, each representing two separate review sessions, with every fifth session being a complete page of its own.
In general, the books are fairly straightforward review supplements.
Designed to go along with a full language arts program, Daily Language Review contains no real teaching material or explanations of concepts, although the instructions for each exercise are pretty clear and easy to follow.
Evan Moor recommends that parents use the series alongside its Language Fundamentals series, which tends to reference sections in Daily Language Review, but we feel the series' exercises should be general and flexible enough to act as a skill-building supplement to most homeschool curricula.
In terms of their overall style, although the workbooks intended for earlier grades do contain some cartoons, by and large the series is mostly focused on its practice problems and aren't all that illustrated. 
Although this means they aren't the most interesting to look at (which is admittedly mitigated to some degree by how short each review session is), it also means that kids are a lot less likely to get distracted from their work, which can be helpful.
Parents should note that there is a teacher's edition as well as student booklets for each grade.
As the program is mainly a practice resource, there isn't quite as much of a difference between the two, although the teacher's edition does contain some helpful scheduling and implementation tips, as well as an answer key in the back.
This last part can be an issue for parents who want their students to practice on their own, as they may have to monitor things a bit more closely to prevent cheating.
Evan Moor recommends that parents make use of the two-lesson-per-page layout and cut out each lesson and give it to a student in place of the complete book.
While this does require a bit more prep work on the part of parents, it is a rather creative and interesting solution to help make practice a little more independent and a bit easier on busy homeschools.
Approach To Language Arts Practice
Spiral
Daily Language Review takes something of a spiral approach to language arts practice.
Each topic (e.g. Capitalization, Punctuation and Spelling) is broken down into smaller, easier to absorb skills (e.g. capitalizing the first letter, capitalizing pronouns, use of commas in a series, use of commas in dates), and exercises for these will pop up periodically throughout the year (and throughout the series, really), often alongside other topics and skills. 

This stands in contrast to a mastery approach, which would have a student spend several weeks working on one specific topic in ELA and moving on completely once a student has demonstrated proficiency.
Through this spiral approach, students get a lot more opportunity to practice the different skill sets over the period of a year, which can be very useful for students who have a tendency to develop skill and knowledge gaps over time.
On the downside, the frequent review of previously learned material in a spiral approach to learning can feel a bit repetitive to some students over time, particularly if they tend to pick things up quickly, and some do prefer to spend time working on one skill over a period of time.
Standards-aligned practice
As we've mentioned, Daily Language Review is aligned to Common Core standards.
That is, its daily practice exercises are aimed at honing specific skills across ELA standards for each grade, touching on:
Grammar and Usage
Capitalization, Punctuation and Spelling
Determining Word Meaning
Vocabulary
And Word Relationships
In this way, the workbooks can make for fairly comprehensive practice and can be very easy to integrate into just about any Common Core aligned homeschool curriculum.
In fact, because the skills that the workbooks cover are fairly general and important, we feel the books can also be pretty easily integrated as focused skill development into most non-Common Core ELA curricula as well.
The only real issue might be with homeschool curricula that significantly differ from Common Core in their pace and scheduling (such as more advanced ELA programs), such as Logic of English or Shurley English.
As Daily Language review's spiral approach touches on a variety of grade-linked concepts each week, certain exercises may not track with such curricula, with students finding the exercises too easy and/or behind where they are in terms of learning.
Workbook-style activities
Finally, the primary means by which Daily Language Review helps students with their language arts skills is through written exercises. 
The books contain an assortment of fairly standard and focused English language activities that students fill out, including:
Sentence completion
Fill in the blanks
Short writing exercises
Circling and underlying
Multiple choice questions
Sentence correction
And so on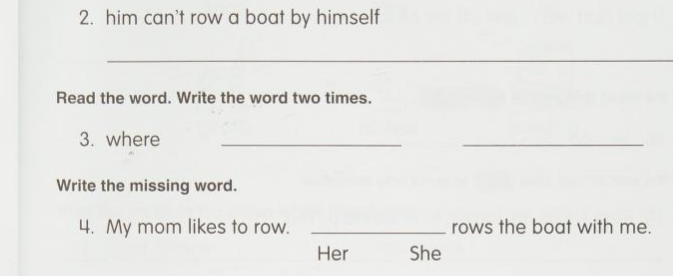 By and large, these kinds of activities make the series pretty straightforward as there really isn't anything that should be too unusual or unfamiliar to either parents or students.
In addition, the exercises tend to be very tightly focused on specific skills, which in turn can help keep things relevant and organized.
That said, with a focus on efficient workbook practice, there really isn't much in the way of really groundbreaking or unusual ways to practice English in these books.
There aren't any games, crosswords, multisensory or craft activities for students to work on as might be found in some other workbook-based ELA materials we've looked at, such as Megawords.
How It Works
Using Daily Language Review as part of homeschool learning is actually pretty simple.
The books are divided into 36 sections, each representing a week of learning.
Each week is then divided into 5-day periods, which provides parents with a ready, easy to follow daily learning schedule (although it may require a bit of shuffling around for those interested in following a 3 or 4-day a week schedule).
As we've mentioned, each page in the book represents two days or two review sessions, each of which only has four or five short questions per page.
As a result, lessons are pretty short with Daily Language Review.
Most students should be able to complete a session in about 10-15 minutes, which can help keep the stress and frustration of language arts practice down quite a bit.
While the specific content and skills worked on varies between grades, by and large the workbooks offer a fairly consistent learning experience.
Days 1-4 in each week tend to start off with two sentence correction exercises and then progress to a couple of general language arts or vocabulary-related exercises that allow students to get solid practice in a few topics over the course of a week.
In lower grades these could be anything from working on upper and lower case, to circling certain words or general sentence completion, while in upper grades students might re-write a letter, identify conjunctions or clauses or even write their own short paragraphs. 
On the fifth day, however, students are given a full page of work that tends to center around a particular skill, such as grammar, sentence writing or vocabulary.
These can, for example, include exercises such as reading comprehension, sorting things into alphabetical order, sentence unscrambling, predicting an outcome, answering questions based on a short text, splitting and combining text and more.

In this way, Daily Language Review is able to provide more focused practice and attention to certain skills, which serves to balance out the more general practice students get during the rest of the week.
Interestingly, many books in Daily Language Review also include a variety of tables and charts that are intended to help students track their learning.
There are, for example, progress charts that record their daily accomplishments, as well as vocabulary logs to keep track of any new words they've learned over the course of the week.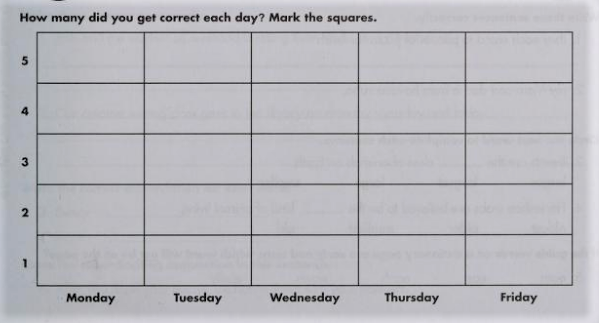 Pros and Cons
Pros
Covers a good number of ELA skills and topics
Each book in Daily Language Review offers fairly comprehensive, grade-linked practice across a number of language arts topics, including grammar, mechanics, comprehension skills, sentence/paragraph writing and vocabulary development, making it quite useful as a compact and efficient way of getting focused practice.
Open and go
Daily Language Review is a fairly uncomplicated practice resource whose workbook exercises should be familiar to most parents and shouldn't require much in the way of prep.
Short practice sessions
Each daily lesson in Daily Language Review is intended to take around 10-15 minutes to complete, making practice less intimidating and easier to fit into busy schedules.
Focused, effective exercises
The exercises in Daily Language Review are clear and focused on specific skills in language arts, making their use more effective and relevant for students.
Easy to integrate into most homeschool ELA programs
While it is standards-aligned, the general skills and topics covered in Daily Language Practice are fundamental and its straightforward exercises should work well with most programs, making it a ready source of skills-based ELA practice and review for a greater diversity of homeschools.
Cons
Not the most wildly interesting material to look at
Particularly at upper levels, Daily Language Review workbooks are black and white and mostly filled with practice problems and text.
Consequently, they may not be the most exciting for students to look at.
Exercises aren't very multisensory
Daily Language Review relies heavily on reading and writing-based workbook-style practice and doesn't really offer anything in the way of kinesthetic, auditory or tactile learning that might interest some homeschoolers or better fit certain students' learning preferences.
Who Is Daily Language Review Ideal For?
Homeschools and families looking for a standards-aligned supplement to their ELA curriculum
While there are lots of homeschool ELA programs out there, some parents may feel that their students could benefit from more dedicated, skills-based practice in certain areas.
Daily Language Review's assortment of standards-aligned, grade- and topically-linked daily exercises might just be what they are looking for.
Those looking for easy to use and affordable ELA supplemental workbooks
A full year's coursework in Daily Language Review costs less than $25 and the program requires little to no prep, making it a pretty easy to use and open and go ELA resource.
Students who have a hard time with long practice sessions
Most students should be able to complete Daily Language Review sessions in about 10 minutes, which can make the process of honing their skills a lot less of a burden and a lot easier to get through in one sitting.
Homeschools looking to hone their child's standardized testing skills in English
Daily Language Review's practice exercises are highly focused and tend to closely resemble those found on many standardized testing formats for English, such as the TAAS, OLSAT and others.
Who Is It Not Ideal For?
Those looking for a full ELA curriculum or instruction
Daily Language Review is a supplementary and practice resource that doesn't contain teaching material for the topics it covers and can't really be used as a stand-alone program or all-in-one curriculum.
Those looking for highly interactive, multisensory activities
Daily Language Review is a workbook-based program that leans heavily into reading and writing-based exercises and doesn't contain much in the way of multisensory or craft-based activities.
Price
Note: Prices correct as of writing, all prices in USD.
When it comes to homeschooling, Daily Language Review is available in two formats, a Teacher's Edition, which contains some extra tips, advice and an answer key, and a more streamlined student workbook without the above.
The teacher's edition costs about $23.99, while the student edition costs about $8.99.
As always we'd recommend parents check for the laste price for this program, as well as for any deals or offers that might be available.
Or 
Is It Worth it?
Overall, we feel that Daily Language Review can provide a lot of value to the right homeschooling families.
Its workbooks provide comprehensive and standards-aligned language arts practice for elementary and middle school students, touching key skills in grammar, mechanics, writing and vocabulary.
Further, it uses short daily review sessions that typically take less than 15 minutes to complete, which makes practice both less intimidating and easier to fit into a busy schedule.
Finally, the series is very open and go, requiring no special knowledge or preparation to use, and its brand of straightforward practice exercises can be easy to integrate into just about any homeschool ELA program.
Bottom Line
With its short daily lessons, focused exercises, structured pacing and comprehensive topical coverage, Daily Language Review can be an easy and less stressful way to add dedicated skills practice to most English language arts curricula.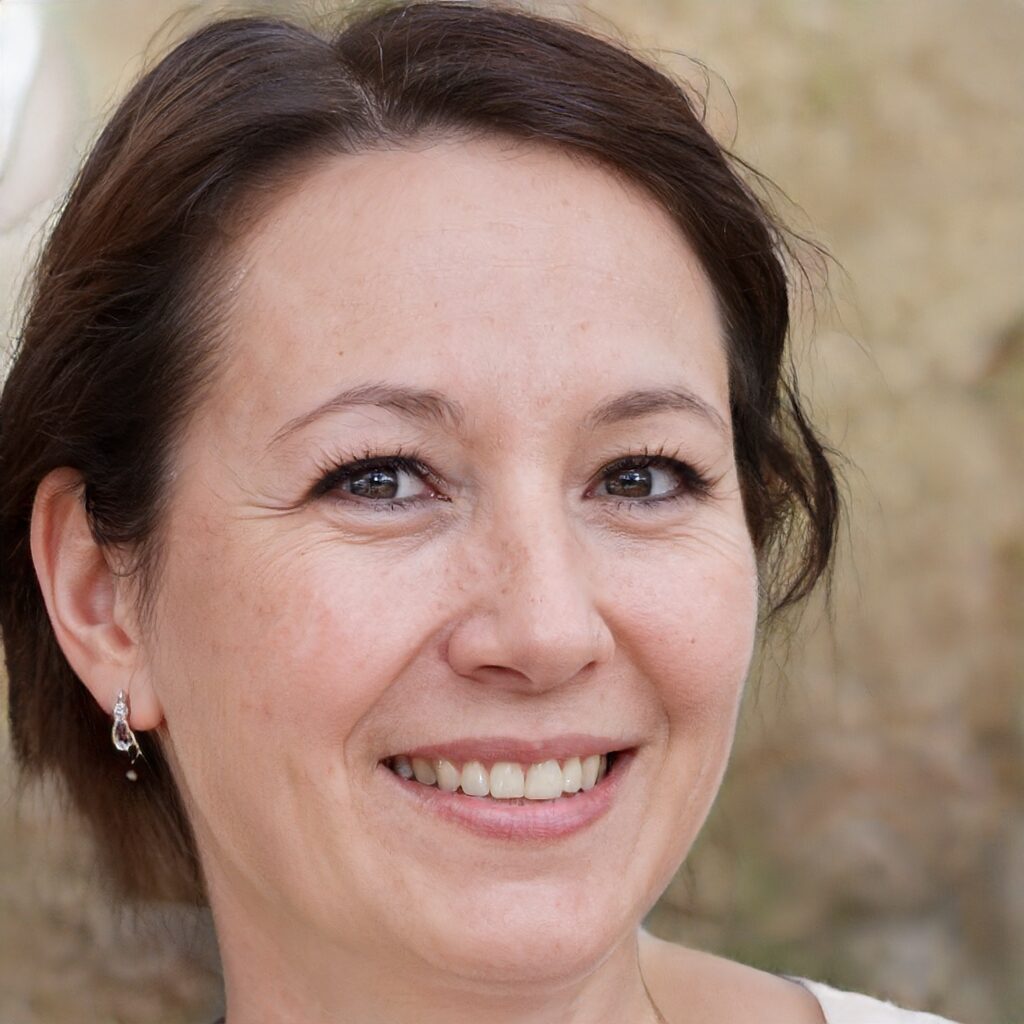 About the Author
Anne Miller is the editor of The Smarter Learning Guide and is a passionate advocate for education and educational technology. A mom of two, she majored in English Language and Literature and worked as a substitute teacher and tutor for several years. When not writing she continues to root for the Yankees and the Giants.