With so many students taking the SSAT, and it being an important part of the independent and private school application process, it should come as no surprise that there are so many SSAT prep options to choose from. Frankly, the sheer number of options out there can be a little bit overwhelming.
That's why we have come up with a short list of the courses and materials that can help your student get the best score they possibly can while avoiding spending hundreds (or even thousands) of unnecessary dollars and wasting valuable prep time.
In a rush? Here is our list of the best Self-paced SSAT Prep programs:
Is Self-Paced Test Prep Right for My student?
Deciding between self directed/self-paced prep and private tutoring or classes is a tough decision parents have to make when getting ready for the SSAT.
Self directed study with SSAT test prep books and material is often an excellent choice for students with strong independent study skills and those with busy schedules who find it hard to commit to prep courses or tutoring with fixed appointment times.
Generally speaking, self-paced SSAT test prep can have a number of advantages, including:
It can be less expensive– you don't have to pay a tutor or sign up for classes that cna run into the hundreds of dollars
Convenient – students can study when they want, where they want, and you don't have to drive anywhere. There are a number of SSAT online test prep resources that make things even more convenient.
You can take your time
Personalizable– Modern adaptive test prep software can personalize the learning experience by assessing students strengths and weaknesses in real time and adapting presented questions to their needs based on their performance
However, parents should keep in note that there are limitations to self-paced, self directed test prep as well. It requires a more disciplined student who is used to self-study and time management. Students may also benefit from the personal experiences and strategies of a tutor familiar with the SSAT, which would be lacking from a self-study method of studying.
Kaplan SSAT – Most Comprehensive Prep
Overview:
If you have ever done a standardized test like the SAT or even just have a passing familiarity with the wide world of educational testing, then you've heard of Kaplan.
One of the most highly respected companies in test preparation, Kaplan also offers highly comprehensive SSAT prep. While perhaps lacking some of the more cutting edge, granular and personalized analytics of the more tech-advanced prep solutions, Kaplan's prep program includes a wide assortment of expert-led videos, Kaplan's famous prep books, excellent online lessons, quizzes and full length SSAT tests. Interestingly, Kaplan also includes recorded test proctoring, in order to create a more realistic testing environment at home. We feel that, combined, these give an excellent overall review of the SSAT material for the money.
Kaplan also offers a tutoring package alongside it's regular SSAT course to supplement the self-paced learning model. While Kaplan does have a reputation for offering tutoring from highly qualified, screened experts, and while this can definitely help students who have multiple subject weaknesses, we feel it might be more cost effective to find SSAT tutors on your own to supplement Kaplan's material.
Read our in depth review of Kaplan's SSAT Prep to learn more.
| What We Like | What We Don't Like |
| --- | --- |
| Very Comprehensive Prep Program, with optional tutoring package | Does not have as granular analytics & personalization that some more tech-y prep classes have |
| Kaplan study materials are highly regarded and excellent quality | Tutoring package can be more expensive than some other options |
| Includes recorded proctoring | |
| Includes both ISEE and SSAT prep material | |
Our Verdict:
If you're looking for a company with a strong reputation that offers comprehensive but more traditional test prep, Kaplan might be the right choice for you.
TestInnovators – Best Test-based Adaptive System
Overview:
Over the last couple years the educational technology field has been largely enamored with the concept of using adaptive technology to boost learning. The general idea being to use software to monitor how a student is performing in real time and change up the presented material (question banks, for example) to really hone in on where they are weak and then be able to work on that.
TestInnovators is a company that is using this technology to help students prepare and better perform on the SSAT. The company's online test prep software offers up constantly adapting questions in a format similar to the real SSAT and monitors and diagnoses student performance in real time, offering highly useful and actionable insights and diagnostic tools as well as suggestions for improvement. You'll even get access to a short tutoring consultation to go over test results and strategies with all paid packages.
Not only is the format similar to the real test, but the company is an official partner with EMA, the people who create and administer the SSAT. That means, at least with their most premium packages, the company is able to offer not only full-length practice tests that approximate the SSAT, but full length tests co-developed with the people who actually write the SSAT exams themselves.
While the company's technology is quite useful and interesting, they do keep most of their more interesting prep solutions to the most premium package. Further, students with deficits in multiple subject areas, with different learning styles or who have severe test anxiety may get discouraged by the constant test and analyze prep format.
Read our in-depth review of TestInnovator's SSAT Prep for more information.
| What We Like | What We Don't Like |
| --- | --- |
| Tests are very similar to official tests, they are official partners of EMA | Question bank, official practice tests and instructional videos only available in top package |
| Online and printable tests, depending on package | Might not be the best option for students who have a number of subject weaknesses |
| Real time Diagnostics and data analysis identify areas of strength and areas to work on | |
Our Verdict:
With cutting edge adaptive learning technology, powerful diagnostic tools and premium packages containing content created by the test creators, TestInnovators is a effective SSAT prep solution that will take your child's test prep into the modern day and beyond.
PrivateSchoolExam – Most Affordable SSAT Prep
Overview:
If you're looking for an affordable SSAT prep solution, PrivateSchoolExam have a solution that, while perhaps more basic than some of the others listed here, can certainly help your student raise their test scores and succeed on the SSAT.
While it lacks some of the more advanced bells and whistles, such as intelligent questions and full length testing, and while the website may not be as sleek as some competitors, for $99 you do get a lot of bang for the buck.
For the cost of less than an hour of tutoring, students are given 24/7 online access to 8 hours of recorded videos by experts (a PhD in math and a SSAT/ISEE tutoring expert) on tested subjects and test-taking strategies/tactics.
You'll also get access to an online interactive bank of SSAT sample test questions that quiz students on the various topics they need to know. While perhaps not as large or sophisticated technology-wise as more premium competitors, these questions are certainly enough to reinforce learning and help students get ready for the SSAT's unique test format.
Read our in-depth review of Privateschoolexam.com to find out more.
| What We Like | What We Don't Like |
| --- | --- |
| Highly affordable | No full length practice tests |
| Good number of questions for the money | Support only by email |
| Can track students progress online | Website a little outdated |
| Detailed explanations behind question answers to help comprehension | |
| Responsive support | |
| No questions asked refund guarantee | |
Our Verdict:
If you're looking for an affordable SSAT prep solution, PrivateSchoolExam offers a great deal of prep for less than the cost of an hour with a tutor. Perhaps not as high tech or extensive as other solutions, with expert videos and a decent online question bank – sometimes you just need something that gets the job done.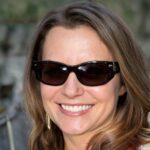 Jennifer Keenes is a writer and a new mom living in Florida. She studied education and, prior to becoming a freelance writer, worked as a substitute teacher at the elementary and middle school level. She is a big fan of the beach, working out and homeschooling her two daughters.
Jennifer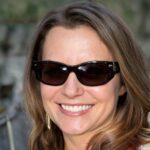 Jennifer Keenes is a writer and a new mom living in Florida. She studied education and, prior to becoming a freelance writer, worked as a substitute teacher at the elementary and middle school level. She is a big fan of the beach, working out and homeschooling her two daughters.
Jennifer