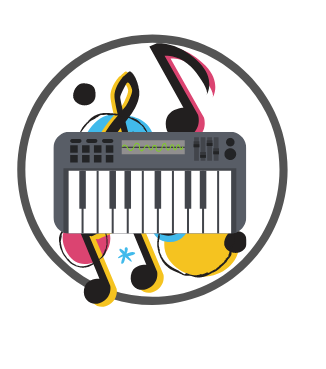 Playground Sessions uses a logical, sequential and very interactive lesson plan to teach piano pretty effectively. While it's not all that focused on teaching more advanced concepts in music theory and technique, the extensive gamified learning system they've developed and their extensive song library are great fun and will help get you playing pretty quickly and keep you working on improving your skills.
What is Playground Sessions
Founded by the legendary Quincy Jones and featuring an assortment of lessons from musician and Will & Grace star Harry Connick Jr., Playground Sessions is an online piano course that uses popular music to teach the basics of piano playing and gamifies the learning process too.
Essentially, its a piano learning software system and app that is designed to work with a digital keyboard plugged into you PC, Mac or iPad. The software picks up your midi keyboard (there is, sadly, no acoustic piano support through microphone), and is able to track the keys you play.
Price
Playground Sessions uses a membership-based subscription model.
| | | | |
| --- | --- | --- | --- |
| | Monthly | Yearly | Lifetime |
| Price | $17.99 | $119.88 | $349.99 |
| Free songs per month | 5 | 5 | 40 |
Pricewise, Playground Sessions is pretty comparable to similar self-paced piano apps and courses. It's not particularly expensive when you consider that, at less than $20 a month, a month's worth of access is about comparable to a single half hour one-on-one music lesson.
For your money, you'll get access to quite a large amount of educational content. There are well over 150 lessons in bootcamp alone and a variety of unlockable courses that supplement the basics as you go along. In addition, the videos are interesting, well made and well put together, and some even are taught by well-known musical artists (although to be honest Quincy Jones doesn't appear in most lessons).
You'll also be given access to the company's song library where you can download several free songs a month to learn to play. You get a limit of 5 free songs per month for the monthly and annual memberships and 40 for lifetime memberships. After that, each additional song costs $1.99, which isn't particularly expensive for popular music and is about the same as an digital song download on iTunes or Amazon (they don't teach on twinkle twinkle after all) but can be kind of annoying and add up if you really do get into piano playing.
Unfortunately, like other digital subscriptions, memberships auto-renew. That means at the end of your term, unless you proactively cancel or turn off autorenew in settings, you will be rebilled.
How it works
In Playground Sessions, learning takes place with guided videos, or sometimes written tutorials, that hover over on-screen sheet music that you'll be expected to start playing soon after watching.
These tutorials are informative, welcoming, easy to follow (to our amusement, some are even taught by Harry Connick Jr – although most are taught by professional piano player, instructor and YouTube star David Sides) and offer a real-time top-down view of the piano keyboard in action so you can learn proper hand positioning.
A virtual keyboard lies on the bottom of the screen beneath the lessons sheet music and lights up when the corresponding keys are pressed on your digital keyboard. Notes correctly played turn green, and those that aren't turn red. Like guitar hero but on piano.
In fact it's all pretty high-tech – because everything is digital, users can go back and forth and slow down the music to try and try again, optimizing their practice time. You can even choose to play with an accompaniment.
Playground Sessions is divided up pretty logically into three parts – Bootcamp, Courses and their Song store.
Bootcamp
Most of the basic piano lessons are done in a "bootcamp," where Playground Sessions gives its users an introduction to both playing and some music theory. Students play along to excerpts of popular songs as part of a lesson plan teaching particular elementary concepts on the piano. You might get a lesson on the concept of staff notation, for example, that uses Superman by Red Runs Black.
Each course in the bootcamp is centered around a concept and further broken down into several shorter lessons that you take sequentially. These courses usually follow a set formula: you begin with a video lesson (or two) that introduces a concept. This is followed by some interactive lesson exercises where the student begins to use the keyboard.
The piece (usually a song) learned in each course is typically broken down into different sections that the student learns separately- first with the right hand, then the left, then with both hands together. The last lesson usually caps it all off with a practice session that lets the student play the whole song. This makes the information easier to digest and makes learning less intimidating and more effective than inundating students with a single long lesson that touches on a variety ideas and techniques.
The videos are usually interesting, using props and demonstrations to get their points across, and the interactivity monitors and usually highlights key presses to track the students performance.
Theory-wise, students learn how to read sheet music, work on ear training, learn the different keys and notes of the keyboard, as well as chords and various simple and complex rhythms.
In terms of technique, they'll learn a variety of important tools and topics such as 5 finger hand positioning, pivoting, single and two-handed playing, pedaling, practice techniques and more.
Lessons are broken down sequentially, from beginner to advanced, so knowledge and skills are built upon and reinforced as you go along.
Rookie Tour
Intermediate Tour
Advanced Tour
Number of Lessons
84
61
21
Types of topics covered
The piano
Posture
Hand position
Musical notation & sheets
Note reading
Left & right hand playing
two handed playing
basic rhythm
accidentals
keys & key signatures
ear playing
& more
major & minor chords
chord inversions
chord progressions
triads
triplets
basic melodies
syncopations
pedaling
transposition
& more


16th notes
dotted rhythms
Homophony
arpeggios
dominant sevenths
improvisation
& more
Courses
Building upon the bootcamp courses, students then progress to various courses they can take. These courses "unlock" as you progress through your bootcamp, and so aren't immediately visible when starting the program, which helps keep things linear and prevents students from jumping around.
Each course is standalone and is centered around a particular concept in piano playing or music, giving students a deeper dive into topics like chords, scales, sight reading, two handed playing and so on. The idea here is to hone in on certain skills or topics in music theory to improve learning.
Songs
In addition to structured lessons, Playground Sessions also offers users access to their rather extensive song store where they can use and hone the skills they've developed by learning to play full length songs.
The song store is divided up into beginner, intermediate and advanced songs, and is pretty expansive, covering music from christian gospel to R&B, and can be seen as extra practice for once you master the basics. Some songs come with video lessons or written tutorials to help you learn them, which can be quite helpful.
You get credit for 5 of these extra songs a month to practice, if you want more you'll have to buy them for about $1.99 a song. That's not particularly expensive but keep in mind that if you get into piano you'll want to learn your favorite songs and the costs can add up.
Is Playground Sessions good for learning the piano?
We think the learning you can get from Playground Sessions is quite solid and is a great way to get started learning piano. While there is some content advanced players, overall we think this self-paced course is best suited to beginners and intermediate players.
Users will certainly learn hand positioning and technique (the 5-Finger Position is taught starting at the second lesson, although two handed playing isn't taught until a little later on) and the lessons do dive into the fundamentals of music playing such as staff notation, reading music, timing and octave scales and how the piano fits within a band or orchestra.
That said, while you'll get the basics of music theory from Playground Sessions, the focus here is really to learn by playing songs and correcting your playing as you go. If music theory and more traditional technique development and exercises are really important to you, you may want to supplement Playground Sessions with some one-on-one lessons or look elsewhere.
Where Playground Sessions really shines above the competition is in its gamification of learning.
As you play along with each piece, correct notes light up green and incorrect ones will turn red. After each exercise, students receive immediate feedback in the form of a 0-100% score telling them how well they did, including how many notes they played correctly, how many were close and how many were completely off. This is pretty cool and a lot better than simply telling you to try again or just telling you how many notes you got wrong, it gives you a better sense of progress.
Based on the percentage of correct notes played you'll get a certain number of "points." The better you play, the more points you get. As you get more points you can "level up," and unlock more advanced courses with more content for you to learn and play. You can also earn prizes such as free songs and unlock special challenges, like a 30 day challenge to master and record yourself playing a certain song.
By adding points and challenges to music learning, Playground Sessions encourages users to keep practicing and improving by turning it into a soft of self-competitive game, becoming more effective at building and maintaining interest, which is really important in any self-paced learning.
However, it should be noted that this interactivity is why Playground Sessions doesn't really support acoustic pianos – one of its downsides. To take advantage of its real power, you'll need a digital midi keyboard that you can plug into your system.
One thing we really liked is that you can record your playing as a file, so that if you do decide to use this in parallel with traditional piano instruction, you can send your teacher your work for evaluation.
Finally, Playground Sessions has quite a large online community to get involved in, both in forums and on social media. Users can take the opportunity to connect with others, participate in online challenges and even download lessons outside the original curriculum to boost learning.
Bottom Line
Playground Sessions uses a logical, sequential and very interactive lesson plan to teach piano pretty effectively. While it's not all that focused on teaching more advanced concepts in music theory and technique, the extensive gamified learning system they've developed and their extensive song library are great fun and will help get you playing pretty quickly and keep you working on improving your skills.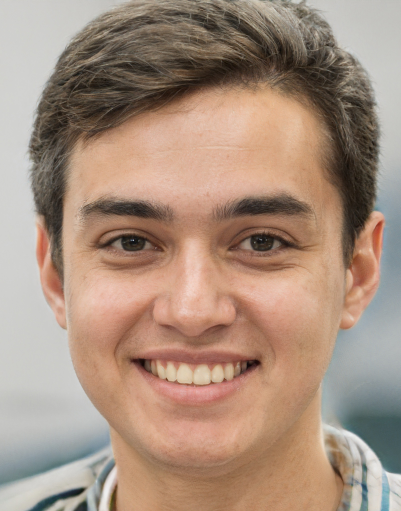 About the author
Andres Castillo has been playing and teaching music for over 10 years. A self-described music technology geek and lover of all things melodic, when he's not tickling the ivories he's usually at home with his wife and sons experimenting in the kitchen.