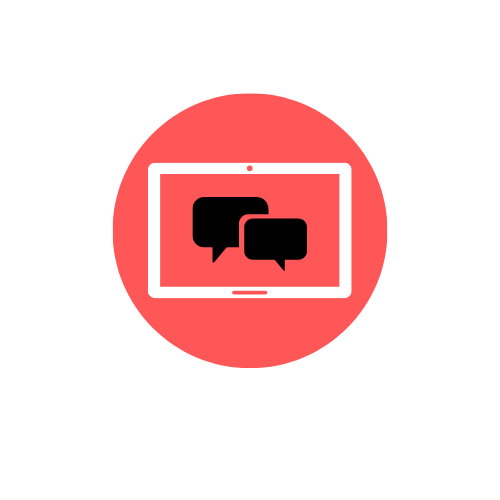 With personalized learning programs, digital worksheets and experienced online tutors, Thinkster Math is an excellent and innovative way for students to get targeted, personalized and effective help in math and goes above and beyond many of the self-paced programs out there today.
What is Thinkster Math?
Thinkster Math was founded in 2010 and is a browser-based app that helps K-12 students improve their math skills with focused and personalized practice.
Thinkster Math combines personalized worksheets and learning plans, powerful AI-driven analytics and one-on-one coaching to create what is ultimately an interesting and effective hybrid model of tutoring and self-paced math study.
Price: how much does Thinkster cost?
At the time of writing, Thinkster has three subscription levels: silver, gold, and platinum.
| | | | |
| --- | --- | --- | --- |
| | Silver | Gold | Platinum |
| Parent-Tutor calls per month | 2 | 2 | 2 |
| Tutoring Sessions | ❌ | 2 | 4 |
| Worksheet access | Unlimited | Unlimited | Unlimited |
Generally speaking, you have to enter some information to get a personalized pricing plan but when we did so we found they were offering the following prices:
Grades K-5
Silver: From $75 per month
Gold: From $116 per month
Platinum: From $157 per month
Grades 6-8
Silver: From $97 per month
Gold: From $169 per month
Platinum: From $237 per month
High School Level 
Silver: From $115 per month
Gold: From $204 per month
Platinum: From $284 per month
These prices are subject to change and Thinkster Math does offer fairly frequent discounts, so it's really worth checking their website for the latest pricing.
Is it worth the price?
Ultimately, yes. We think Thinkster Math is worth the price.
Now right off the bat, starting at $75+ per month we can say that Thinkster Math isn't exactly the cheapest math help out there.
That said, Thinkster Math offers a lot more unique features than most less expensive math programs out there and, when you consider that good quality math tutoring begins around $40-50 per hour, we do think it represents good value for money.
For one thing, the hybrid teaching curriculum gives subscribers access to a self-paced learning program and (for gold plans and up) access to a live coach for feedback, short tutoring sessions and personalized consultation to help guide learning and find strategies to make learning math more effective for the individual student.
The company also offers subscribers quite a bit of content for their money.
There are well over 100,000 math worksheets, games, video tutorials and word problems on offer, giving students plenty to work with and touching on pretty much every topic in the K-12 math curriculum.
Finally, the company offers parents a number of ways of keeping track of their students progress, including daily reports, progress monitoring, a continuous line of communication with their student's tutor and a variety of helpful analytics that can give them good insight into their student's math skills and learning progress.
One thing to be aware of, however, is that subscriptions automatically renew. That means you'll have to actively cancel your account before your subscription ends, or be billed again.
Thinkster Math curriculum
Thinkster Math's curriculum is based on the Singapore Math Method.
The Singapore Method tends to be quite streamlined, focusing more on mastering fewer concepts at a time, but in more depth, than other methods of teaching math.
The method emphasizes problem solving and "thinking through" math problems, which is quite good for teaching "non-math" students and includes a lot of visual diagrams and aids, which is effective at reaching kids with different learning styles.
One criticism parents have of Singapore Math is that does tend to build on itself progressively, so students need to really master one topic before moving on to a subsequent one, and it isn't huge on repetition
That said, we think Thinkster Math offers students a wide array of freely accessible worksheets and instruction videos to give them plenty of review and practice if necessary, and their progress analytics and one-on-one instruction can identify and help close any knowledge or skill gaps that may come up.  
Interestingly, Thinkster Math offers a number curriculum that align with the standards of several countries including the US, Canada, UK, Australia and more. 
Thinkster Math For US Students
Thinkster Math does a pretty good job at covering pretty much the gamut of K-12 math, from counting and objects/shapes in kindergarten to Algebra 1 & 2, Geometry and Calculus at the high school level.
Parents should note that the curriculum is Common Core Standards aligned.
Due to it being a personalized program, however, tutors can add topics on the fly depending on the learning goals set out by parents, academic advisers and the students themselves. So if you're not a fan of Common Core, or are looking for more enriched math options for your child, we don't think you should be deterred from giving it a try. 
Thinkster Math For Canadian Students
Thinkster Math is aligned with provincial standards, an offers math for students K-8.
Thinkster Math For UK Students
Thinkster Math is aligned with the National Curriculum and currently covers Year 1 to Year 6, with Years 7-9 in development.
Thinkster Math For Australian Students
For Australian students, Thinkster Math aligns with Australian Curriculum Standards and covers Foundation Year to Year 6 Maths.
How it works
Skills Assessment
Before they begin with Thinkster Math, students take a skills assessment that's built into the app.
Like other grade-level math assessments, it offers students an assortment of age- and grade-adjusted math questions of various difficulties.
The results are submitted to an academic advisor, who goes over the results with the parents and assesses each student's strengths, weaknesses and their particular goals before assigning a tutor.
This tutor reviews the skills assessment and works with parents to create a personalized learning plan for each student.
The learning plans they create tend to focus on a few topics at a time (in line with the Singapore Math Method) and are broken down into smaller increments so kids can work about 15-20 min a day and still make progress, which we like because it tends to keep kids focused and prevents them becoming overwhelmed.
Interestingly, during the skills assessment students are encouraged to fully show their work. Thinkster Math uses a unique AI-driven algorithm that picks up their writing, playing it back for the advisors and tutors in real time.
This gives them a better idea of the student's thought process and, we believe, gives a more complete picture of the student rather than just relying on a percentage of right or wrong answers.
Worksheets
Once a personal lesson plan is created for a student, the tutors assign worksheets around these learning goals that can be completed directly in the app.
The worksheets are centered around a particular topic, like addition/subtraction word problems, combinations, multiplying fractions, and are accessed through the student's dashboard.
Each worksheet is like a little app, displaying a variety of questions that kids can work on, such as equations, word problems and visual problems. There are built in tools that let kids write, erase, and rewrite on the screen, which makes it perfect for tablets since there's no need to switch screens.
If a student runs into trouble, they can access helpful on screen video tutorials that go through similar sample problems in step by step manner. This helps kids learn how to solve certain kinds of problems, letting them develop different strategies for math that can help them in the future.
Thinkster Math's worksheets are also available offline, so students can work on them if the internet goes down or if they're in an area without wifi.
Worksheets are automatically scored, giving students immediate feedback, but are also submitted to their tutor for review.
This is where we think things get interesting.
The app can actually track and assess the student's work directly from the worksheet, recording their input exactly how they've entered it.
This lets the coach review their work in real time, as if they were sitting there watching the student answer a question. This lets them offer feedback not just on the answers, but on the approach they used to get to a solution.
This is really a cool feature because it helps in seeing how a child thinks about the math problem, which is vitally important in keeping them on the right track and identifying any skills and knowledge gaps they may have.
This is typically something you only really see in live in-person tutoring and makes it an important and quite valuable feature that lets a math program like Thinkster Math really stand out in our opinion.
Coaches/Tutoring Sessions
In addition to the worksheets, Thinkster Math offers students one-on-one, online tutoring at pre-scheduled times. Using a virtual whiteboard and video chat, tutors can discuss problems with their students, explain various math concepts and even help them with any homework questions they may have.
It's important to note that how much coaching a student you receive depends on the plan to which you subscribe:
Silver – access to 2 parent-coach calls per week but no tutoring
Gold – 1 hour of tutoring per month
Platinum comes with 2 hours per month
Although we'd love a little more tutoring time to be included in the plans, we found the tutors to be quite good and experienced in teaching math to kids.
Many are former teachers or tutors with several years experience and we found them to be quite professional, being able to explain concepts to kids quickly, clearly and effectively in the time they have during face to face sessions.
Perhaps more importantly, we found them to be very helpful and clear in their feedback, which is sent back daily.
Gamification
Of course, none of this matters if parents can't get their kids to care about practicing their math skills. After all, kids aren't exactly drawn to constant drill by nature.
To get around this, Thinkster Math has gamified their learning, offering kids points for completing worksheets and problem sets as an incentive.
In addition to keeping track of points with a fun and competitive leaderboard, the company boosts motivation with actual, real life rewards…something that goes a step beyond most other programs out there that offer in-app rewards, like avatars and stickers.
As students accumulate points they can be exchanged for actual gift cards from a variety of participating real-life companies, such as Apple, Amazon and Target.
While some parents may be concerned about giving kids real life rewards, the redeemable amounts aren't huge (1500 points = $1) and kids do seem to get a kick out of being able to select their own rewards and it does incentivize them to keep plugging away.
Parents can also select which companies from which they'd like to get gift cards and, in the end, they can always choose not to participate.
Analytics
Finally, parents themselves have access to in-app analytics.
The parents dashboard provides progress reports that include valuable information about how many worksheets have been completed, scores, time spent working on math, tutor comments, the feedback given to students and even a messaging system for parents to communicate with tutors.
One thing we liked is the Dynamic Progress Matrix, which is a big chart that contains the different topics the student is learning. It makes keeping track of student progress quite easy – topics light up in different colors depending on student performance, green for exceeds expectations, red for didn't meet expectations and so on.
Overall, the dashboard is extremely simple to use, everything is nicely laid out and pretty easy to understand and there are plenty of explanations and descriptions available if needed.
Bottom Line
While their online tutoring is of high quality, with only a couple hours of tutoring per month, the bulk of the learning in Thinkster Math comes from their innovative worksheet and feedback system.
And Thinkster Math's worksheets are highly effective at identifying and closing gaps in math skill and knowledge.
Guided by custom-built learning plans and tailored to student goals, they offer highly-targeted practice for specific math skills, develop a more strategic approach to math problem solving and, most importantly, help students develop a more solid understanding of math concepts. 
While it is perhaps not the best option for students who need intensive remediation in math and those with coincidental reading difficulties (who benefit more intensive and specialized tutoring), the ability to set personalized learning goals, adaptable learning plans and the carefully monitored worksheets all make it, in our opinion, a powerful and effective option for those in need of mild to moderate need of math tutoring and for those looking to get personalized math enrichment.
Supplemented by as-needed online tutoring and bolstering motivation with real-life rewards, ultimately we think Thinkster Math is a more complete math program than many competing self-paced programs.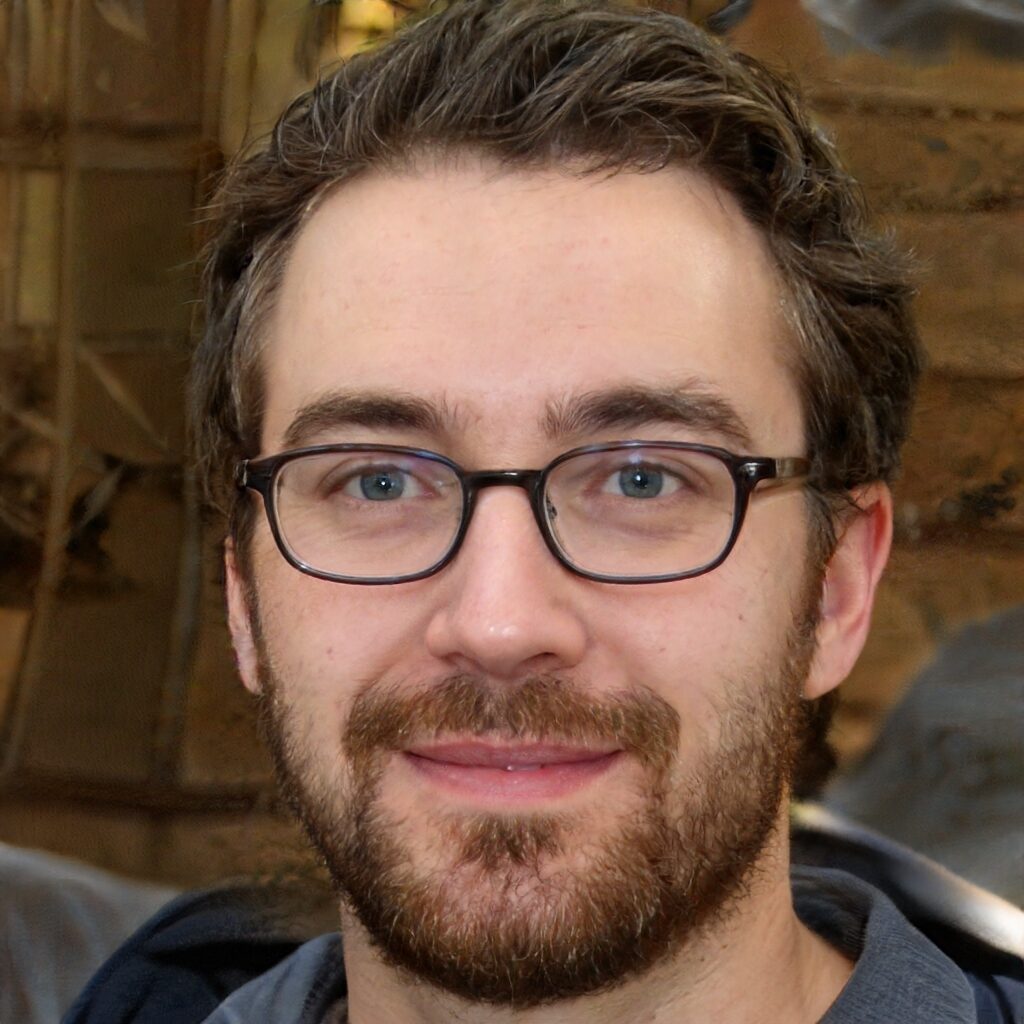 About the Author
David Belenky is a freelance writer, former science and math tutor and a tech enthusiast. When he's not writing about educational tech, he likes to chill out with his family and dog at home.