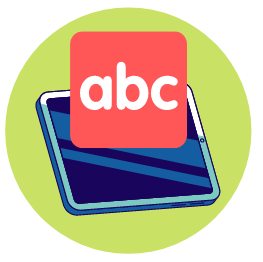 With professional and engaging video lectures, automatically graded exercises and assessments, supplemental worksheet exercises and more, Thinkwell Math can be a great option for homeschools looking for comprehensive, thorough, but ultimately approachable, self-study lessons in middle and high school level math. 
What Is Thinkwell Math?
Thinkwell is a leading online courseware provider whose online platform and video-based courses can provide a complete self-study and self-paced learning solution for students across a number of subjects.
Thinkwell offers a suite of online math courses aimed largely at homeschool students in middle through high school.
The courses are centered around a series of professionally taught videos that, alongside a variety of exercises, worksheets and tests, offer comprehensive math instruction at both the regular and honors level.
What Ages Or Grades Is Thinkwell Math Intended For?
Thinkwell Homeschool offers a variety of math courses that are largely aimed at students in grades 6-12, i.e. middle and high school, teaching everything from whole numbers and patterns to calculus.
As of writing, Thinkwell math involves the following courses:
| | | | |
| --- | --- | --- | --- |
| Grade | Regular | Honors | AP/CLEP |
| 6th | ✅ | ✅ | |
| 7th | ✅ | ✅ | |
| 8th | ✅ | ✅ | |
| Algebra 1 | ✅ | ✅ | |
| Algebra 2 | ✅ | ✅ | |
| Geometry | ✅ | ✅ | |
| Precalculus | ✅ | | |
| Trigonometry | ✅ | | |
| Calculus | ✅ | | ✅ |
As Thinkwell math courses are intended to be used by homeschooling students, and because it is a self-study/self-paced program, these courses can be accessed by those learning outside of a typical grade progression, such as by more precocious students learning a grade ahead and math students who are a bit behind in their studies.
That said, as Thinkwell math courses can be a little more rigorous than some other homeschool math programs out there, and may follow a scope and sequence that is a bit different than some other homeschooling programs it can be a little tough for some parents switching into it to know where to start.
Luckily, the company does provide placement tests on their website that parents can access and use to find an appropriate level for their student.
These tests are freely available to download, although parents do have to sign up with an email to do so, which is somewhat unfortunate.
On the whole, these placement tests are pretty straightforward.
Each level or grade in the program has its own placement exam containing about 25 or so math questions that students need to answer. 
While perhaps a bit long for some students (particularly those who might ultimately need to take a couple tests) the questions aren't particularly tricky or overly rigorous and are mainly there to test essential skills in certain concepts.
Parents are also given an easy to use answer key, as well as a pretty to the point scoring  rubric to figure out how to interpret the results. 
In general, though, if a student scores about 30% or below, they are encouraged to step down a grade, while those scoring to about 80% are considered on grade.
Those scoring above 80% on a placement, however, are encouraged to try the Thinkwell math honors course (if it exists for that grade)
Thinkwell Math Honors Courses
Much like a traditional curriculum, Thinkwell Math has honors options for most of its math courses designed to provide a little bit more challenge to students who are a bit more mathy or who demonstrate strong familiarity with the material on the placement test.
These honors courses generally cover the same overall topic as the regularly paced courses, but tend to introduce more advanced topics, have a more expansive scope and sequence, offer more lessons, have a faster pace of learning, offer longer and more in-depth videos and have more challenging exercises.
In general, we feel the inclusion of honors courses as a separate track is something that sets Thinkwell apart from many of its competitors in the homeschool space.
It allows Thinkwell math courses to be a little more suitable to a wider range of homeschooling students, in particular by providing an enriched learning option that is in between a regular pace of learning, which may bore some students, and simply skipping to the next grade, which they may not be totally ready for.
What Is Included In A Subscription?
There are a few components to a Thinkwell course in math. Some of these are included in a subscription (core components), while others are optional supplements that cost extra.
The core components include:
Video instruction
Digital notes
Exercises, quizzes and exams
Printable worksheets
Progress tracking and reporting
While the optional components include:
Pre-printed versions of the notes, quizzes and worksheets
Live office hours and tutoring support
Thinkwell Math Video Instruction
Like programs such as CTCMath, Teaching Textbooks, Mr. D Math and others, Thinkwell math courses use video instruction as a principle means of teaching rather than a textbook.
The videos are hosted by Dr. Edward Burger, Professor Emeritus in Math at Southwestern University in Texas, and largely involve Prof. Burger standing in front of a screen (or even on location in some cases) and explaining various math concepts to students.
As he goes along, Prof. Burger works through various examples using sort of a top down view while he explains each step clearly and thoroughly, often making sure to link the practical application of math to whatever concept the lesson is discussing.
Interestingly, the video window is a split screen. 
The left hand side of the window contains the video, room for subtitles and the objectives of the lesson.
On the right, however, are the lesson notes that the student can download for review later. These notes appear in real time, with portions appearing as Prof. Burger speaks, and can serve to help students read along with the video, which is good for those who find the videos a little quick or who have auditory processing difficulties.
As a whole, we feel that Thinkwell math videos can be an excellent way for students to learn and be introduced to math.
Prof. Burger explains math concepts clearly and in a straightforward and friendly manner, using lots of relevant and easily understandable examples, the occasional prop and a good dose of humor.
Yet, at the same time, we never felt that the material was dumbed down in any way, feeling instead that the concepts touched on were explored fully and pretty comprehensively..
A good example of this teaching style can be seen in the video below.
In this way, we feel that the Thinkwell math videos can make even the more complex topics in math seem more approachable and doable for students, which is great for students who may be a little apprehensive about math.
Similarly, the videos aren't all that long, being anywhere from around 7-20 minutes long (depending on the course and the complexity of the topic), so they aren't likely to strain a student's attention span that much, which is always good.
On top of this, the video lectures are often split into several bite-sized parts, allowing students to more easily take a break if they need and making the learning even less intimidating in our opinion.
On the downside, however, as with most other video based courses, the Thinkwell math videos can move a bit quickly for some students at times, meaning that some students may need to watch them a couple times, and maybe even re-read the notes, to get a fuller understanding of the lesson.
Notes, Exercises and Worksheets
In addition to the videos, students have an opportunity to review and put what they've learned into practice with lesson notes, exercises and worksheets.
The Thinkwell math lesson notes are essentially copies of the diagrams and text that appear on-screen during a lesson. 
Summarizing the key ideas from each lesson, they look something like a page out of a textbook and provide students with brief explanations and step by step solutions to the lesson's demonstrations.
These notes aren't really a substitute for the videos, as they really don't contain all the explanations, details and illustrations that Prof. Burger provides, but they can serve as a good basic refresher of the essential concepts of a lesson and methods for solving problems and can be useful for students before they start practice.
In addition to the notes, students are given access to digital exercises immediately after a lesson.
These exercises are designed to test a student's understanding of what they just saw in the video, in particular their grasp of its main ideas.
These exercises aren't all that strenuous for students.
They are typically around 9 or so questions long, mostly multiple choice, and are done on screen, although students will probably need some scrap paper to work things out as they go along.
These exercises are graded automatically by Thinkwell and students receive an immediate and fairly detailed, step-by-step explanation of what they did right (or wrong) for each question, which is pretty cool and pretty useful for learning.
In addition, students can also try their hand at an assortment of worksheet questions for each lesson.
These worksheets aren't assigned to a lesson, unlike the exercises, and are designed to provide more optional practice for students on a concept, should they need it.
These sheets contain several pages of problem sets, which can actually be pretty diverse and include straight computation, word problems and even multi step questions. 
The worksheets are printables, rather than digital like the exercises, and so students work on them manually.
While this means that students can take a break and step away from the computer for a while, it also means that parents will have to use an answer key and correct/grade them manually, which can take some time as there can be upwards of 30 questions in total.
Unfortunately, students do have access to answer keys as well, and so parents will also have to ensure that students don't make use of them during their studies somehow.
Quizzes, Exams and Tests
As a full course in math, Thinkwell has made sure to include assessment materials that parents can administer as needed.
These include a rather full suite of topical quizzes and longer chapter tests, as well as cumulative midterms and finals. 
There are also a series of re-doable practice tests that students can use to prepare for the exams, which is a nice touch especially considering that, like a traditional curriculum, the tests tend to ramp up in difficulty compared to the quizzes, exercises and workbook pages. 
The assessments in Thinkwell math are, like the exercises, automatically graded and recorded, which can save parents some time doing administrative work. 
Like a traditional course, Thinkwell weights each course's assessments, and we feel they are pretty balanced as a whole.
Quizzes are worth 30% and chapter tests a further 30%, while the midterms and finals are 20% each.
Unfortunately, and unlike some programs out there, parent's can't customize the weight of these assessments themselves (such as by making tests and quizzes worth more or less).
Parents should note, however, that while students typically get only one chance on a test or exam for a course, parents can contact Thinkwell to request another, an option which can make the whole process a little less stressful for students.
Progress Tracking and Reporting
As it is an online course, and is self-paced/self-study, Thinkwell Math offers parents the ability to keep an eye on their students progress through digital progress tracking and reporting tools.
And it is a pretty comprehensive set of tools.
From the parents dashboard, parents can keep track of where students are in a course, how well they are doing on their exercises, quizzes and tests, and, of course, how much time they are spending watching each video.
Parents can also take a look at their students' responses for each question and even go back and review their work if they so choose. 
Interestingly, the progress tracking in Thinkwell Math can tell the difference between a student watching a video from beginning to end and one who has skipped around through the video.
Although a student may work their way to the end of a video lesson, the program won't count any parts that the student may have skipped over as "completed." 
As a result, a video may report that a student has only watched 87%, rather than the full 100%, and any parts they may have skipped will be left white on that lesson's progress bar. 
This is a pretty cool and fairly advanced video tracking feature that can actually be very useful for parents whose students have a habit of glossing over their instruction and who are consequently prone to developing knowledge gaps in their learning.
Optional Pre-Printed Materials
In addition to the digital versions of its course materials (notes, exercises and tests), parents can purchase pre-printed book versions, as well.
These are reproductions of the downloadable materials and are largely intended to save parents and students unnecessary wear and tear on their printers.
They can also allow students to work a little more offline and away from the computer, which is good news and perhaps an attractive option for parents concerned with screen time or who simply want their student to have more pen and paper math experience.
Optional Live Office Hours and Tutoring
Finally, with Thinkwell math, students have access to one-on-one zoom math sessions on certain days (Monday through Thursdays) and at certain times.
Each session runs about 15 minutes at a time and is booked ahead of time, with students allowed up to about 2 hours a month.
They give students an opportunity to engage with a professional math instructor and get further and sometimes more detailed explanations of math concepts, as well as an opportunity to have their questions answered.
These sessions can be helpful for students studying more advanced math topics or honors level courses and who want or need to dig a little deeper on a particular topic, or for those who might need a little help here and there.
Students who have mathphobia or who are a little weaker in math, however, would probably be better served by finding full tutoring sessions, as these office hours/tutoring sessions are relatively short and limited in monthly frequency.
Thinkwell's Approach To Teaching Math
Mastery Method
Thinkwell tends to use a mastery approach for teaching math.
In other words, rather than introduce a topic a little at a time, moving on to the next and then revisiting the first topic again in greater depth in the future, Thinkwell math tends to explore math topics in depth, testing for proficiency through chapter tests, before moving on to the next.
This allows students to more effectively learn concepts at their own pace and allows them to spend time developing a solid and thorough understanding.
Conceptual
We feel that Thinkwell is more of a conceptual math program.
That is, it is a math program that focuses on explaining math concepts fully and clearly, spending more time explaining to students why they are doing what they are doing and, perhaps more importantly, why the math works the way it does.
This is in contrast to more procedural math programs that tend to spend far more time on examining the how, i.e. how to solve math problems using particular rules and sets of formulas.
As a result, there isn't quite as much math fact drilling and rote memorization with Thinkwell math video lessons, and instead Prof. Burger tends to spend more time explaining math concepts, their underlying logic and providing ample demonstrations for students with the idea that, by better understanding what they are doing, students will more effectively be able to reason through and solve unusual or novel problems in the future.
However, parents should be aware that like other conceptual math programs (such as Singapore Math, Math U See or Math Mammoth), there can be less drill and repetition in Thinkwell's assigned exercises compared to some other programs, such as Saxon or Teaching Textbooks.
In fact, the required (or "core") Thinkwell exercises in a lesson will only have 9 or so questions, albeit often challenging ones, which may not be enough for some students to really get a handle on the concept.
As a result, parents of students who tend to benefit from lots of practice will likely have to make sure that the student completes the additional worksheets along with the core Thinkwell exercises in each lesson.
Online Self-Study and Self-Paced Learning
Thinkwell Math is an online self-study and self-paced program in math.
Each assigned lesson is laid out pretty neatly and clearly for students, guiding them from lesson to practice to reinforcement, and generally lets them know how much they have completed and how much of a lesson remains.
The video lectures are clear and to the point, using humor, plain language, visual demonstrations and even props to help students better understand the concepts they need to learn.
The exercises and their instructions are all directed towards the student, and the automatic grading means that students receive instant (and often detailed) feedback on their responses so they can better hone their skills in the future. 
Finally, the program keeps track of and reports back on student learning and performance in a pretty detailed manner (including whether they have skipped any content), so parents can keep a better eye on the learning and better address any issues that may arise. 
This online self-study method is a very effective way of promoting successful independent learning in students while the greater automation of tasks can save busy parents considerable effort and time by allowing them to step back into more of an oversight role, rather than needing to directly administer or teach the program themselves.
That said, as we mentioned earlier, because Thinkwell Math is designed to be a very hands-off program for parents, it does tend to allow students to have access to things like worksheet answer keys, a temptation that some parents will need to keep an eye on so that their students get the most out of their learning.
How It Works
With Thinkwell Math, parents can sign each of their students up for a 12 months of a particular math grade or level.
The program is browser based, meaning that students can access their course materials from any location and from any device (so long as there is internet, of course), a good thing for homeschools that share a main computer and where students might periodically get kicked off and have to continue their learning on a mobile device.
Each course in the program (Grades 6, 7, 8, Algebra 1, Algebra 2, etc) is broken up into a number of concept-based chapters (for example, Algebraic Reasoning), which are themselves broken down into topics (Patterns, exponents, scientific notation, order of operations, properties, etc), which form the individual lessons. 
Each lesson is made up of assigned, or core components, that are key to the lesson, as well as additional materials that students can complete for extra learning or reinforcement.
The core components include the video lectures that students watch, usually broken up into 3 or 4 shorter and more manageable parts, notes and transcripts that students can read through for review, and a few (around 9 or so) online Thinkwell exercises that students work on for immediate practice.
These Thinkwell exercises are usually a mixture of short answer and multiple choice questions and can include a few more challenging, almost puzzle-like, questions that are designed to get students thinking a little more deeply about what they are learning.
Once a student inputs an answer, the program provides immediate feedback, letting students know if they got a question right and providing a more detailed and step by step explanation of the concept and how the answer is derived, which we think can be very handy in helping students get a better understanding of what they are doing (particularly when they get things wrong).
Beyond these core components, students can also complete worksheets for the lesson, which we highly recommend.
These worksheets are designed to supplement the Thinkwell exercises with a variety of computational and word problems that can help further reinforce the learning and help students develop more skill fluency, i.e. the ability to apply what they've learned to solve problems quickly and effectively. 
Somewhat similar in style to traditional math textbook questions, while perhaps not as challenging as some of the more thought-provoking puzzle-like questions included in the Thinkwell exercises, these worksheets actually address a common issue some parents have had in the past with the program – namely perceived lack of practice in each lesson from the exercises alone.
Adding worksheets to a lesson adds a good number (often 20-30 or more) of problem sets to the 9+ Thinkwell exercises assigned to each lesson, providing students with at least as much practice as most other math programs we've seen.
That said, as we mentioned earlier, students do not get immediate feedback with these – they are paper-based and so parents will have to correct and record student responses themselves.
In addition to the worksheets, students are often offered so-called Interactivity exercises.
These are external resources that are launched from within the program and provide students with various digital manipulatives and assorted interactive activities that let students play around and experiment with the concepts they are learning in order to better understand them or to get more practice with them in a more engaging and less stressful manner.
These might, for example, be games they can play on Cool Math 4 Kids or a virtual balance scale that students can use, manipulative-style, to add and remove items in order to explore the concept of an algebraic inequality. 
Quizzes are offered after every full topic (after lessons 2.1, 2.1.1, 2.1.2, 2.1.3, 2.1.4, and 2.1.5 for example), which can help assess mastery before progressing on to the next.
There are also more cumulative and somewhat more challenging chapter tests that cover the materials in each of its component topics, as well as a midterm and final exam.
Finally, parents can oversee student progress from their own parental account on Thinkwell. From this account, parents can quickly see how frequently the student is accessing the program, which videos they are watching, how much of the videos they are watching (vs skipping), their percentage of correct answers, their scores on quizzes and tests and more.
Look And Feel
Thinkwell Math isn't the most graphically interesting learning platform and probably won't wow today's kids with its design. 
That said, it is a very clean, simple to use and user-friendly design. 
Everything is simply laid out on the screen, there is very little clutter and all its key features are easy to find, providing a very straightforward and user-friendly experience for both younger students and less technologically inclined parents.
This rather simple and clean design also makes Thinkwell Math (with the exception of its video lectures) not particularly demanding when it comes to internet bandwidth, good news for homeschoolers in more rural areas or those who simply have slower internet.
How Rigorous Is Thinkwell Math
In our opinion, Thinkwell Math can be a pretty thorough and rigorous math program compared to some other homeschool math programs.
The program introduces a broad array of math topics in each course and explores them pretty comprehensively, particularly in the honors courses, with its conceptual approach getting students to think systematically and carefully about the math concepts they encounter, and the exercises including some pretty challenging puzzles and questions.
Similarly, the video lectures can, at times, move pretty quickly. As a result, students may need to review them and the notes a couple times (as well as completing the suggested worksheets) to really make sure they understand things.
That said, Thinkwell Math's instructional videos do an excellent job at explaining math concepts to students, keeping their explanations clear and usually in plain language, and there are lots of opportunities for review and practice sprinkled throughout the course (not to mention second chances).
As a result, although some may need to do a little extra review and practice here and there, we believe that Thinkwell Math can be an excellent and thorough math course for students of all abilities.
How Intensive Is Thinkwell Math On Parent's Time?
As a self-paced and self-study course in math, we feel that Thinkwell math courses aren't very demanding on parent's time at all.
Each lesson's videos, exercises, notes, and quizzes do a great job at guiding students through their learning without needing a lot of parental oversight or intervention beyond occasionally checking their progress through rather extensive and detailed reporting.
Similarly, although the workbook activities do require parents to do some perfunctory grading, much of the course's workload is automated, with exercises, quizzes, tests and exams all automatically corrected, graded and recorded by Thinkwell, thereby reducing the day to day and periodic demands of course administration.
While parents will likely need to keep an eye on the different answer keys to make sure students don't use them as a shortcut, for the most part we feel that parents can leave their kids to the program and go about doing the many other tasks that demand their attention on a day to day basis.
Pros And Cons
Pros
Thorough math curriculum for middle and high school, with honors and AP options
Thinkwell Math offers a complete math program covering grades 6-8, as well as Algebra, Geometry, Trigonometry, Calculus, and even some college-level math courses.
The courses explore these math concepts pretty comprehensively, meeting national math standards for teaching, and offer honors-level courses and AP Calculus for students who need a bit more of a challenge.
Browser-based
Thinkwell's learning platform is browser-based, meaning parents and students can access their accounts from pretty much any device with a web browser and an internet connection.
This means learning can be done on the go and without the need to download and install any clunky apps or programs.
Self-study, self-paced learning
Thinkwell math courses are designed to be self-paced and, through well-laid out lesson plans, automated grading and understandable video lectures, allow students to more or less learn on their own.
This not only helps middle and high school students learn good independent study habits, but also reduces the amount of work that parents will have to do, freeing them to complete the many other tasks that a homeschooling household might involve.
Video lessons make learning clear and interesting
Taught by Dr. Edward Burger, a mathematician and former President of Southwestern University, Thinkwell Math's lectures are not only detailed and informative, but use clear language, humor, visual demonstrations and even props to make math concepts more understandable and less intimidating to students.
Intuitive and easy to use learning platform
Although perhaps not the most visually stimulating, Thinkwell's online learning platform is well-laid out and user friendly, making it easy for both students and parents to find what they are looking for without a lot of hunting around.
Includes audio/visual and written learning, virtual manipulatives
Although digital, Thinkwell math courses can involve quite a bit of multisensory learning.
Throughout a course, students can watch videos, read and study lecture notes, manually write out workbook responses and can even make use of a variety of different interactive demonstrations of math concepts through the use of virtual tools and manipulatives.
Exercises, quizzes, tests are all automatically graded
Thinkwell Math automatically grades and records student performance in its exercises, quizzes and tests, further reducing the burden on parents by reducing the need to manually go through and correct student work.
Further, students are able to receive immediate (and pretty detailed) feedback on their responses, which can help them sharpen their skills as they go.
Progress tracking is very capable and helpful for parents
Thinkwell offers parents pretty sophisticated progress tracking, allowing them to make sure that students are watching their lectures and doing their work. It is even capable of letting parents know if a student has started skipping through videos and is potentially missing information.
Cons
Students will need to work largely in front of a screen
With video lectures and a host of online exercises, quizzes and tests, students will spend a considerable amount of time in front of a screen with Thinkwell Math.
Although students can print out their notes and do their workbook exercises manually, for the most part the core components of the program are online, which can be an issue for parents looking to limit screen time.
Some students will need to use the manually-corrected worksheets to get enough practice in
Although the Thinkwell exercises can be very thought-provoking and challenging at times, there typically aren't a ton of them in each lesson.
Some students may need more opportunity to practice their math skills and will therefore need to make use of a lesson's 20-30+ worksheet questions.
Unfortunately, these aren't an assigned component to a lesson (and so are easy to overlook or skip) and they are printables, so they aren't tracked and parents will have to correct and grade the results themselves.
Who Is Thinkwell Math Ideal For?
Parents looking for a more independent, self-study math program
Busy parents and those who want to instill stronger independent learning skills in their students will have a lot to like about Thinkwell math courses, as (with their straightforward lessons, clear videos, automatic grading and tracking) they don't require a lot of intensive parental supervision or interaction.
Parents who are new to homeschooling or are uncertain about teaching math at home
Parents who are new to homeschooling or are a bit rusty about their own math skills might be intimidated by the prospect of teaching a math course themselves. These parents can rest easy knowing that Thinkwell math courses can do most of the required teaching and grading for them.
Students who enjoy learning learning through videos
While some students don't really mind reading about math, others need something a little more dynamic to keep their interest.
Such students may enjoy Professor Burger's math video lectures, which not only clearly explain math concepts, but also inject a good dose of humor and fun into each lesson.
Mathy students looking for more advanced math course options
Unusually for a homeschool math program, Thinkwell math courses also include a number of honors and AP/CLEP options that dive deeper into the learning and can provide more of a challenge for math-minded students.
Students who hate drill and rote memorization
Focusing more on understanding the why behind math, Thinkwell Math relies less on the rote memorization and drill of formulas and rules than more traditional math programs, making it ideal for students who tend to zone out when faced with endless pages of number crunching problem sets.
Who Is It Not Ideal For?
Homeschooling families looking to limit screen time
Thinkwell Math is an online, video-based course provider and much of its work is really designed to be done digitally, so a good deal of student time will be spent in front of a screen each week either watching videos, reading notes or reading questions and inputting answers.
Students looking for a more hands-on math learning experience
Although many lessons do offer digital interactive components (such as virtual manipulatives), like CTCMath Thinkwell Math is primarily intended to be a digital math program and there isn't too much in the way of physical objects that more tactile students can handle and experiment with.
Cost
Note: All prices are correct as of writing. All Prices in USD.
For the most part, courses in Thinkwell Math are around the same price, about $159.
The main exception to this is the Calculus course, which costs $189.
As mentioned previously, this price includes access for 12 months, as well as the core components of each course, including:
Video lectures
Downloadable notes and worksheets
Quizzes, tests and exams
Progress tracking and reporting
And even a certificate of completion
It should be noted that these prices are per student and per course.
Parents can also purchase some optional materials for most courses, such as pre-printed and bound copies of the downloadable content and live student support, which parents should note is a monthly cost rather than an upfront one.
Printed Notes – $30
Printed quizzes and answer keys – $25
Printed worksheets – $49.95
Live office hours and tutoring support – $34.95 per month
Overall, in terms of price and when compared to other video based math courses, Thinkwell Math comes in somewhere around the middle of the pack.
A single student subscription is, for example, more expensive than Teaching Textbooks but less expensive than CTCMath.
As always, however, parents should make sure to check the latest prices for Thinkwell Math, as well as for any discounts or offers that may apply.
Or 
Is It Worth The Price?
Overall, we feel that Thinkwell Math can provide a lot of value for homeschooling families.
For around the same price as a traditional pen and paper curriculum, Thinkwell's math courses offer parents and students a pretty thorough, standards-aligned math curriculum that is made approachable and understandable through high quality and professionally taught video lessons.
Thinkwell's lessons are intended to be used for self-study and are quite well designed in this regard, guiding students pretty easily and effectively through their lessons and minimizing the demand on parents, making it a good solution for busy homeschools and those looking to build stronger independent learning skills.
Further, many of the program's core components are automatically graded and recorded, which makes administering the courses fairly simple for parents and provides students with immediate and useful feedback that can help improve their overall learning.
Finally, for students looking for a bit of a challenge, Thinkwell Math also offers more intensive honors, AP and CLEP courses in math that can challenge more mathy students with more in-depth and rigorous study.
Bottom Line
With professional and engaging video lectures, automatically graded exercises and assessments, supplemental worksheet exercises and more, Thinkwell Math can be a great option for homeschools looking for comprehensive, thorough, but ultimately approachable, self-study lessons in middle and high school level math.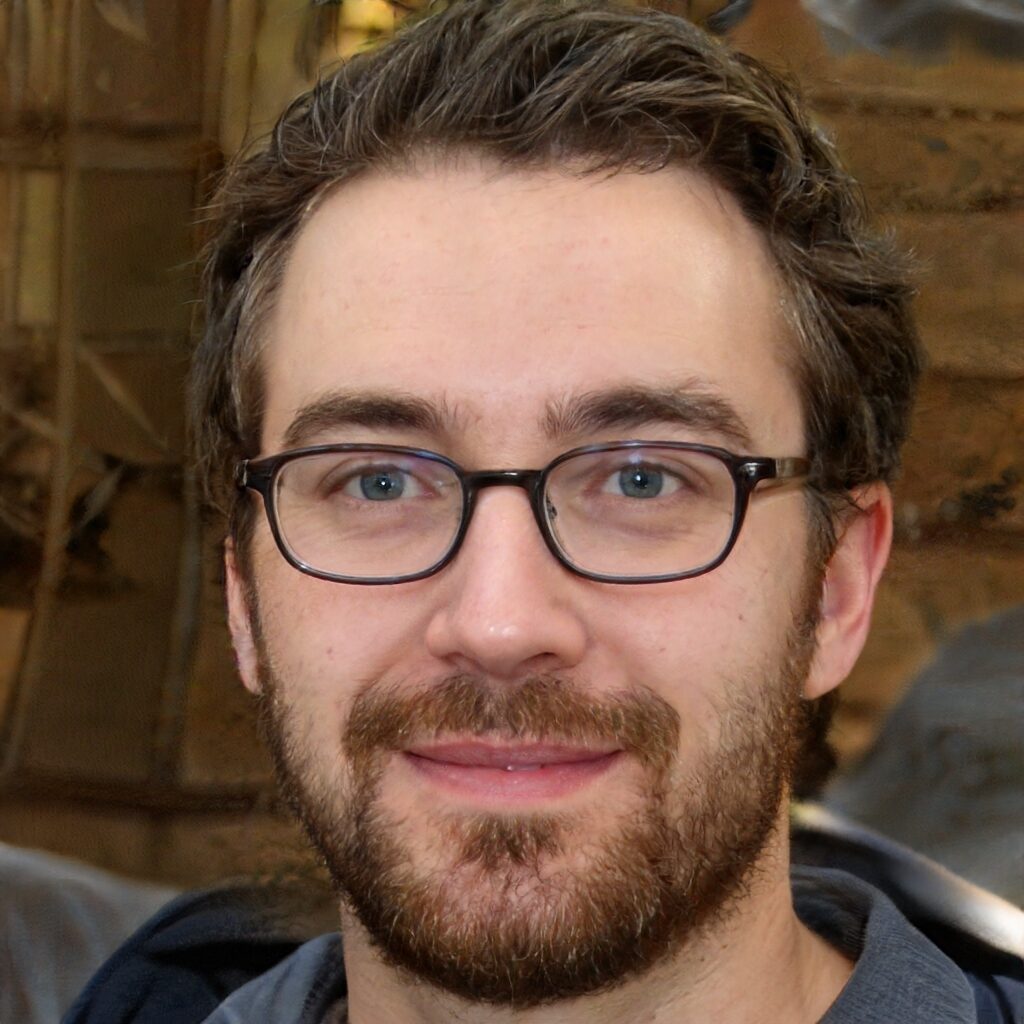 About the Author
David Belenky is a freelance writer, former science and math tutor and a tech enthusiast. When he's not writing about educational tech, he likes to chill out with his family and dog at home.