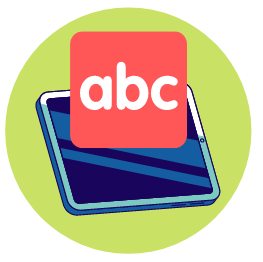 Affordable, easy to read, concise, illustrated and touching on a wide number of subjects, the Who Was series of books can be an excellent resource for students looking to study the lives of influential and fascinating individuals.
What Is The Who Was Book Series?
Who Was books are a series of short, illustrated biographical chapter books produced by Who HQ and published by Penguin Books.
With over 250 titles and spanning a number of different topics, the series explores the lives of famous and influential individuals from around the world and across history.
In recent years, Penguin has also expanded the series to include What Was and Where Is books, which touch on and explore important and influential events, places and landmarks.
What Ages Or Grades Are Who Was Books Intended For?
There are quite a few titles in the Who Was series, and the series explores the lives of a wide variety of influential figures from both historic and modern times, from Leif Ericksson, Martin Luther King Jr. and Anne Frank to Sam Walton, Steve Jobs, Alex Trebek and more.
Consequently, the intended age range for any individual book in the series can vary quite a bit and largely depends on the subject, their accomplishments and the broader historical/social context in which they lived or live.
For the most part, however, we'd say that the Who Was series as a whole is designed for students in grades 2-7, with most of the books falling between grades 3 or 4 and 6 or ages 8-12.
This is due to the fact that most books in the series from what we've seen tend to have a Lexile score of between 570-1020L, or an AR level of around 4 to 6.8, which makes them appropriate for average readers in this grade range.
That said, the books can, of course, be used by homeschool students outside of this age range, such as by precocious younger students or older students looking for an easier to read first resource on a particular topic.
The only real requirement we found with the series is the ability to read and understand a book's written text, the ability to understand the subject's field and their individual contribution to it and, of course, an interest in the general subject matter.
By and large, the Who Was series is topically-based, i.e. centered around different notable individuals from across history, and so there is no particular order to the books.
This means that parents have more or less complete freedom to integrate these titles into their studies as they see fit without having to worry about their order or any pre-requisite information, which can be quite helpful when it comes to homeschool lesson planning.
What Are Who Was Books Like?
In general, Who Was books are relatively short (~100-130) page softcover, black and white books that are divided into a number of chapters, each of which tends to correspond to a critical or important period in the subject's life. 
The books tend to carry students through an overview of a subject's life, including their early years and family, education, early career and challenges, events in the world around them, their achievements, the aftermath and so on.
The books are usually written in a descriptive, narrative style that tends to bring the subject and their world to life, which can make it quite a bit easier for students to understand and even connect to these individuals, particularly if they lived a long time ago or in a substantially different culture. 
At the same time, however, where necessary the series doesn't really mince words or shy away from discussing difficult events and situations that their subjects faced, such as slavery, racism or the Holocaust, which is pretty refreshing and goes a long way to ensure that the books stay relevant as an educational resource, in our opinion.  
Interestingly, the books are also pretty extensively illustrated.
Each title sports a large number of hand drawn, black and white illustrations depicting the subject at different times in their lives. 
These illustrations, although perhaps not the most colorful or exciting to look at (at least compared to some other resources out there, such as Curiosity Chronicles), can make the series a little easier for younger students to read and engage with and, we feel, can go a long way in setting the scene and helping students picture what life was like in certain periods or what events might have been like to live through. 
Further, at the end of each book are a number of resources that can be helpful for students and parents.
There are timelines/overviews of a subject's life, timelines of important contemporary events and individuals (which both add context and can serve as a jumping off point for further studies), as well as a bibliography that can be used to encourage further reading. 
As we've mentioned, as of writing there are over 250 Who Was books available, each of which covers the life and accomplishments of a well-known figure of history or modern society (except for What Was and Where Is titles, which deal with events and places/landmarks, respectively).
For example, there are books that cover historical figures such as Anne Frank, Booker T. Washington, Lincoln, MLK Jr., those that touch on the lives of inventors and entrepreneurs such as Sam Walton, Edison, Walt Disney and Steve Jobs, those that explore the lives of modern day figures of note, such as John McCain, Greta Thurton or Princess Diana, and even those that explore the lives of celebrities and athletes, such as Kobe Bryant, Pele, Dolly Parton and more.
As a result, there is a great deal of variety and subject diversity in the series, which means that the series tends to have a lot to offer learners from all backgrounds, interests and educational needs and can help students develop a broader understanding of history and the world around them.
On the downside, however, being only a hundred or so pages long, on occasion the books can be a little short for the subject matter they cover.
While they may act as a great and approachable introduction to a concept or notable individual, they may not provide the most in-depth coverage that a student, unit or project may require, which is something to keep in mind.
Supplemental Resources
Since the series' introduction in 2002, Penguin has built an ecosystem of sorts of products around their Who Was and related books.
These can be used to help reinforce learning and we've listed a few examples that stood out for us below.
Online Activity Sheets
In addition to the Who Was books, there are a number of activity sheets available for free on the Who HQ website.
These downloadable and printable sheets are essentially workbook-style exercises and activities, typically one per sheet, and include things like:
Word finds
Puzzles
Crosswords 
Drawing exercises
Hands-on activities and crafts
And more
These activities tend to connect to an individual touched on in a particular book (I Am The Greatest for Muhammed Ali, for example), or sets of them as a broader topical grouping, such as Great Artists, Animal Lovers and Historical Hair.
Consequently, these sheets, in addition to being free, can offer homeschooling parents quite a bit of flexibility.
They can, for example, be used to reinforce a particular reading or overview of an individual, or as part of a broader thematic or unit study.  
Workbooks
In addition to the free, single activity resources available on the website, Who HQ also sells a number of Who Was workbooks that parents can pick up.
These are softcover books that contain a number of grade-level exercises and activities that are designed to support a student's ELA, Social Studies and Science lessons.
These workbooks contain excerpts and passages from the Who Was (or Where Was or What Was) series, as well as related questions, writing prompts and a number of related workbook-style activities, such as fill-in-the-blanks, crosswords, mazes, jumbles and more.
In general, the workbooks are Common Core-aligned and fairly specifically designed, which makes them easier to integrate into different homeschool subjects.
There are workbooks, for example, that are designed around ELA reading and comprehension and centered around grade-leveled, high-interest passages, comprehension questions and composition work.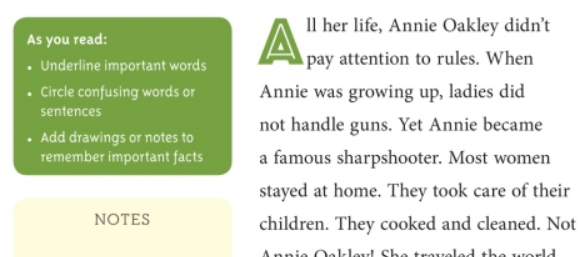 Others, in the meantime, are designed to integrate with Social Studies and Science, and contain passages from more directly relevant Who Was books (Einstein and Edison, for example), as well as short answer questions, related writing exercises and various linked activities. 
Overall, we found the workbooks activities to be a lot of fun and feel they can be an ready and interesting addition to a student's lessons.
We particularly liked the fact that the writing prompts included in these workbooks are often lightly guided, using leading questions and/or preformatted structures to help students produce written work.
Compared to simply offering a blank page, this approach can help students produce more coherent and more organized writing and can reduce potential anxiety, particularly with reluctant writers.
One thing parents should note, however, is that these workbooks are grade-linked and have their intended grade-level and age range printed pretty prominently on their cover.
Consequently, they can be a little more awkward for older students to use.
Who Was Graphic Novels
Finally, Who HQ also offers a set of graphic novels that, like the Who Was chapter books, explore interesting individuals (and events) of history.
The graphic novels are full color, comic book retellings of their subjects' lives, using engaging scenes, punchy dialogue and a modern drawing style to keep students interested in their subject matter.
As with other educational graphic novels, these books can be a particularly good option for reluctant readers.
Their colorful artwork, panel-based structure and highly visual, action-filled scenes can make reading about certain topics more enjoyable and engaging.
Further, they tend to have their writing and dialogue broken up into smaller bits, rather than structured into full paragraphs, which can make the process of going through them a lot less intimidating for students compared to a full book.
That said, not every parent is necessarily a fan of comics and their use in education and, although graphic novels do have their place in education, parents shouldn't totally replace regular readings with them as they may be sought out as a "crutch" by reluctant readers, which can slow down their long term skill development.
Our Thoughts
On the whole, we feel that Who Was books can be a very valuable and useful addition to homeschool learning.
The titles and subjects in the series are extremely varied and diverse, touching on the lives of famous entrepreneurs, politicians, thinkers, inventors, celebrities, athletes and more.
This both ensures that parents will find a topic that interests their child and also allows the series to easily suit a wide range of educational purposes, such as being part of a larger unit study or as a supplement to a single week's lesson.
There are even full color graphic novels on certain topics, which can be kind of cool and may even be helpful for reluctant readers.
The books themselves are written at a level that most students in their intended age range should have no problem with, and they are rather extensively illustrated (albeit in black and white for the main series), which can be both entertaining and illuminating for students and should help make going through them a little less intimidating.
At the same time, we like the fact that the series never really dumbs down or talks down to students, discussing challenging topics like slavery, racism and war pretty thoroughly and at a level that students will be able to understand.
In addition, we liked the fact that there are a number of supplementary resources that parents can pick up or download, such as the free activity pages on the Who HQ website, that are entertaining, of pretty high quality and can help parents readily formalize the learning and help reinforce what students are learning about.
With that said, parents should be aware that the books' short nature can be a bit of a drawback, as the books may not always be able to dive into the depth that certain topics or individuals may deserve or that parents may desire.
As a result, while they can serve as a good topical introduction or supplement to a larger unit, they may not be ideal as a main resource in some cases.
Are The Who Was Books Secular?
The Who Was book series is secular and can regularly be found as part of public school curricula and in public school libraries.
Although some books may examine religious figures, such as with Who Was Jesus, Who Is The Dalai Lama or What Are the Ten Commandments, they do so in an academic, biographical manner, rather than taking a religious or in-group perspective.
Consequently, we feel that the series can be a good fit for strictly secular, neutral and even religious homeschools, so long as they don't mind a more academic take on certain figures and events.
Pros and Cons of Who Was Books
Pros
Affordable
With most titles available for under $10, Who Was books are a highly affordable option for homeschooling families and students looking to dive into the lives of influential people, places and events.
Approachably Written
Who Was books are short, written at a sensible reading level, straightforward to read and contain a good deal of illustrations that can help maintain student interest and even provide added context where necessary.
Consequently, the books can be a lot less intimidating for students than other non-fiction educational materials.
Don't Shy Away From Challenging Topics
While they are approachably written, the Who Was series is still highly educational and never talks down to students, covering challenging topics with the seriousness and importance they deserve.
Huge Variety of Topics
There are over 250 books in the Who Was series, covering everything from great leaders to notable celebrities and artists.
Not only does this make it easy to fit the books into a variety of lesson plans, it also means that there is something interesting for just about everyone.
Free Activity Sheets Available
Who HQ's website offers a number of related activity sheets that parents can freely download and use to reinforce students' learning and help formalize the learning a little more.
Workbooks and Graphic Novel Formats Available
The Who Was series is also available in a number of other formats, such as Common Core aligned and focused workbooks for Reading and Comprehension and Social Studies/Science, as well as colorful and modern-looking graphic novels.
Cons
Can Be A Little Short At Times
Although students will find the concise, ~110-120 page nature of Who Was books a lot less intimidating than some of the other options out there, at times they can feel a little short, particularly when they touch on complex or challenging issues.
Black and White Illustrations Not Always the Most Engaging
Although they are well done and nice to look at, the illustrations found in the main series of Who Was books are drawn in black and white, which may not be as captivating to look at as full color options found in some other educational resources out there.
Who Are Who Was Books Ideal For?
Those Interested in Exploring Specific, Interesting Individuals
Easy to read, illustrated and with a number of supplemental resources available to them, Who Was books can be a great way for students to begin exploring the lives of important and influential figures.
Those Looking For An Interesting Addition To Unit Studies
Touching on over 250 individuals from many different fields, and usually written in an engaging manner, Who Was books can be a great resource to include in unit studies across a number of different subjects
Those Looking For Easy To Read, Fun Non-Fiction Books For Kids
Aside from being fact-rich and interesting, Who Was books are written in a clear, straightforward manner and at a level that most students in their intended age range should have no issue with, making them a solid non-fiction option for kids.
Reluctant Readers and Learners
Illustrated, concise, engaging and also available in graphic novel formats, Who Was books can also be a good option for those who have a hard time reading through traditional chapter books.
Who Are They Not Ideal For?
Those looking for a complete resource on a topic or unit
Although they make a great jumping off point for further investigations and while they can be a great supplement, Who Was books are not themselves a complete resource on a particular person, time, event or place.
Those looking for a faith-based resource
Who Was books offer a secular/neutral examination of important individuals and the time/place in which they lived and so may not be an ideal resource to use for those looking for a more faith-based look at an individual or event.
Price
Note: Prices correct as of writing, all prices in USD.
While it depends on the retailer they are sold at, generally speaking Who Was books (as well as Who Is, Where Is, etc) cost around $5.99 each. 
Or
Are The Books Worth It?
Although they are pretty affordable, at the end of the day we believe the Who Was book series can offer a lot of value to homeschools.
The books offer an interesting, concise and fact filled look at a wide variety of important individuals, both historical and modern, as well as the society and context in which they live or lived.
They are approachably written, with great care taken to make sure that the level of writing is suitable for the intended age group, and are also fairly extensively illustrated (with some topics even available as graphic novels), which can make them a lot less intimidating and more interesting for students.
Finally, the series touches on a wide variety of subjects, from inventors to athletes, which means that there are titles to suit just about any interest or desired learning outcome, a level of flexibility that we feel homeschools are certain to appreciate.
Bottom Line
Affordable, easy to read, concise, illustrated and touching on a wide number of subjects, the Who Was series of books can be an excellent resource for students looking to study the lives of influential and fascinating individuals.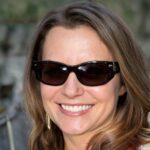 Jennifer Keenes is a writer and a new mom living in Florida. She studied education and, prior to becoming a freelance writer, worked as a substitute teacher at the elementary and middle school level. She is a big fan of the beach, working out and homeschooling her two daughters.
Jennifer