Vocabulary A-Z (formerly SpellingCity) and VocabClass are two popular and pretty widely-used online vocabulary and spelling programs that have helped students hone their language skills for years.
As both programs can seem fairly similar, it can be hard for parents to figure out which of these programs might be best for their child.
To help out, we've decided to look at and compare these two language programs so that parents users can make a more informed choice. 
What Is VocabClass
VocabClass is a digital learning platform whose primary purpose is to provide vocabulary, spelling, and writing skill-development and practice.
Catering to students from across the elementary to high school levels, the program provides access to word lists, interactive exercises, online learning incentives and games, printables and, of course, progress tracking and reporting.
What Is SpellingCity / Vocabulary A-Z?
SpellingCity, now Vocabulary A-Z, is an educational platform designed to help students improve their vocabulary and language skills.
Aimed at students in kindergarten and elementary, the program offers parents, teachers and students access to word and spelling lists, activities, games, printables and progress tracking / reporting tools, all designed to help support classroom and homeschool teaching.
Grades Covered
Vocabulary A-Z (formerly SpellingCity) is a K-6 vocabulary program.
The platform offers standards-aligned lessons and activities for elementary grade levels, dividing its words into three tiers based on frequency of use, difficulty, instructional use and more.
These are pre-school, school-based and more specialized or subject/area based word lists.
In contrast, VocabClass offers vocabulary lists for grades 2-12 and spelling lists for grades 1-8, making it a program aimed at a broader range of potential school grades, i.e. elementary through high school.
Like Vocabulary A-Z, its resources are common core ELA aligned and about on-grade in terms of difficulty and challenge.
Overall, VocabClass can, in our opinion, provide a solution for those teaching students across a broader age range (such as homeschooling families with children in elementary and middle school) or for those looking for greater continuity over time (e.g. a student progressing from elementary school to middle and high school).
In contrast, Vocabulary A-Z tends to extend downwards and can provide standards-aligned vocabulary learning for students at the preschool/grade 1 level.
Price
Note: All prices are correct as of writing. All prices in USD.
Although it really depends on what sales or discounts are on offer at time of purchase, generally speaking Vocabulary A-Z costs around $117 per year for a license, or about $9 per month.
It is worth noting that Vocabulary A-Z, being more designed for traditional schools, is based on a virtual classroom model, with each license allowing for one teacher account and up to 36 students.
VocabClass, on the other hand, is a bit more flexible with its pricing plans, with its paid or premium membership being configured to support both one-to-one and one-to-many teaching models.
A single parent and student license can cost about $59.99 per year, and there are a wide range of parent/student configurations available, supporting 5, 15 or even 200 students at a time.
On the whole, while a comparably-sized license to Vocabulary A-Z can be a little less expensive than VocabClass, there is significantly more flexibility in terms of ready subscription options for VocabClass, with many smaller and more affordably priced options available (5, 15, 20 students all costing less than $117).
That said, with larger numbers of students (>36) the balance tends to shift more in favor (pricewise, at least) of Vocabulary A-Z, since each single subscription supports up to 36 learners.
A comparable subscription to Vocabulary A-Z, i.e. one that supports up to 35 students for a year, can cost around $179.99.
Ultimately, when it comes to price with these two programs it really depends on what users are looking for.
Homeschools with only a few students will likely find VocabClass to be the more affordable option, while larger microschools (say, with 40 or more students) may find the classroom-design of Vocabulary A-Z a bit more to their liking in this regard.
Subject Coverage
Both VocabClass and Vocabulary A-Z teach, as their names might imply, vocabulary.
Both also teach spelling, with both programs having exercises and activities (such as spelling tests, word searches, jumbles, hangman and more) dedicated to teaching students to spell new words correctly.
The two programs do differ a little bit, however, in the ELA topics they cover beyond spelling and vocabulary development.
Vocabulary A-Z, for example, also includes a phonics component, with lessons and exercises to help students with phonological awareness (which makes sense as the program is more squarely aimed at a younger, elementary-aged audience.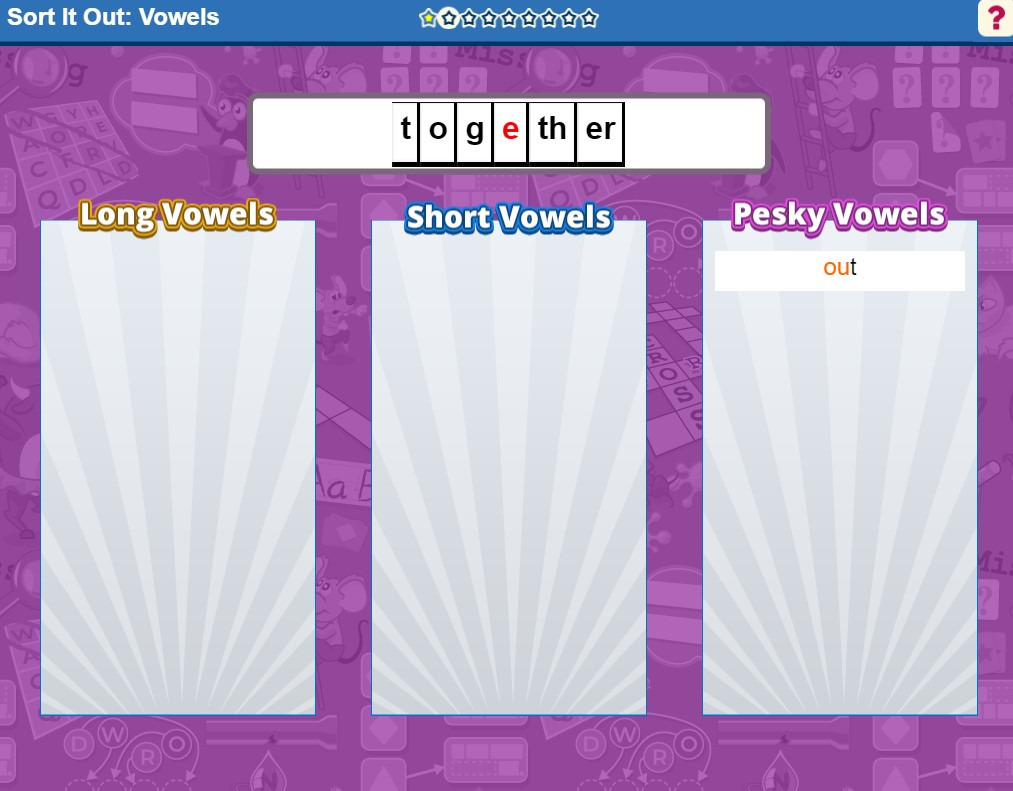 In contrast, while VocabClass doesn't have much in the way of specific reading, comprehension or phonics instruction and practice, it does include typing/keyboard practice, handwriting instruction and practice, writing (including paragraph writing) and even some coding-related exercises, which can be kind of cool. 
Features
On the whole, both VocabClass and Vocabulary A-Z are fairly comprehensive when it comes to vocabulary and spelling practice.
Word Lists
Both programs, for example, contain a wide range of different word lists.
Vocabulary A-Z has word lists that draw on words from other Learning A-Z products (Reading A-Z, RAZ Plus/ELL, Science A-Z), lists taken from different popular school-based ELA curricula (Journeys,  Reading Street, Wonder and more), as well as a wide variety of various interest and specialty lists based on different subjects and concepts, such as science, technology, high frequency, Spache and much more. 
VocabClass, too, has a rather extensive database of words, over 68,000 that are broken down into ~2600 standards-aligned lists.
As with Vocabulary A-Z, there are lists designed around grade-level standards, popular curricula (albeit not quite as many as in A-Z), such as Wonders and Journeys, and various themed lists, such as those based around holidays, books, summer learning and more. 
In addition to the ready lists, in both programs, parents can build their own custom lists as well, drawing from the many thousands of words of each database to put together lists that fit a particular lesson, meaning both programs can be used to create tailored learning for students, which is kind of cool.
Printables
Additionally, both programs allow parents to download and use various printables, letting them take learning offline and away from a screen.
With Vocabulary A-Z, parents can print out some ready lesson plans, as well as workbook-style exercises, photo card exercises, tests and more.
VocabClass takes things a little further when it comes to printables, allowing parents to print out lists, lessons and quizzes, as well as flashcards, handwriting worksheets and even physical copies of its game-based activities, which can be kind of interesting.
Teacher Dashboards
Finally, both programs also have fairly sophisticated teacher dashboards, allowing parents to pretty easily customize lessons, manage and communicate with students, customize lists, create reports and grades and, of course, manage student progress. 
In general, both programs are fairly easy to navigate, laying out their various tools, customization options, assignments and functions in a way that parents will be able to easily use.
Similarly, both programs tend to have well-made student pages that are both intuitive and attractive to young learners ,with Vocabulary A-Z having a cartoon-like spaceship/outerspace layout and VocabClass having a cool and colorful astronaut theme.
Gamification and Game-based learning
One of the major ways in which these two programs really differ in terms of their features is, in our opinion, the depth and level of their gamification.
To be clear, both programs use video-game-like digital activities to reinforce learning, avoiding the use of typical, boring workbook exercises in favor of more engaging and entertaining methods of practice.
For example, in VocabClass students might have to spell out words correctly to blast meteors out of the sky or blow up word chests with cannonballs while in Vocabulary A-Z / SpellingCity they might participate in a game show or play as a cat shooting invading mice with the correct letters to a question written on their back. 
In both programs, too, by completing lessons and practice, students are rewarded with virtual currency (Stars in A-Z, Coins in VocabClass) that they can spend on fun activities.
With Vocabulary A-Z, for example, students can choose to customize a cool avatar or deck out their own rocket ship with in-game furniture.
VocabClass, however, delves a little deeper into the world of incentives and rewards, with a considerable arcade of just-for-fun/non-learning based games (e.g. sports, racing, catapult, tower defense games) that parents can enable as a treat, as well as a trainable virtual pet, and a pretty sophisticated puzzle/logic platform game called NomNom based on that pet that students can access as a reward for review (and not just completed new lessons, which is interesting).
There is also the ability to create custom rewards and challenges that parents can use to incentivize students to complete other learning (or even non-learning) tasks, such as chores.
In this way, in our opinion, VocabClass can be slightly more attractive to students who are highly incentivized by or respond well to gamified reward systems.
Summary Chart
VocabClass
Vocabulary A-Z
Vocabulary Coverage
✔
✔
Spelling Coverage
✔
✔
Other subjects
HandwritingWritingKeyboard skills
Phonics
Supports one to one learning
✔
✔
Supports one to many learning
✔
✔
Price for single student
⭐⭐⭐⭐⭐
⭐⭐⭐⭐
Price for larger numbers of students
✔
✔
Pricing model
Subscription
Subscription
Game-based practice
✔
✔
Printables
✔
✔
Gamified incentives
✔
Coins
Arcade games
Virtual pet w/ customizable living area
Platform-based puzzle game with pet
✔
Stars
Customizable avatar
Customizable player area
Integration with common/popular ELA programs
✔
✔
Progress tracking and reporting tools
✔
✔
ELA standards alignment
✔
✔
Bottom Line
Ultimately, both VocabClass and Vocabulary A-Z are valuable, structured and highly comprehensive programs that can be highly effective at supporting a student's language development, whether that is in a traditional school setting or in a homeschool one.
Which is best really depends on a family's homeschooling needs, goals and, of course, the child's learning style, abilities and preferences.
Below, we've put together a small chart to help make the decision making process for parents a bit easier.
| | |
| --- | --- |
| I'm a parent and… | Consider |
| I have a student in elementary | Either |
| I have a student in preschool/K | Vocabulary A-Z |
| I have a student or students in middle/high school | VocabClass |
| I'm looking for a standards aligned ELA program | Either |
| I'm looking for a secular homeschool program | Either |
| I would like my student to also work on some writing, handwriting and keyboarding skills | VocabClass |
| My student also needs phonics/reading practice | Vocabulary A-Z |
| My student hates typical workbook-style spelling and vocabulary exercises | Either |
| My student loves to be incentivized with points and rewards | Either |
| I'd like to reward my student with tons of non-academic games and activities | VocabClass |
| I want to be able to customize word lists to suit my preferences and teaching style | Either |
| I'm a fan of printables and integrating offline learning a bit more | Either |
| I'd like a free trial | Either |
| I have one or few students and am on a stricter budget | VocabClass |
| I have a lot of students / a microschool to teach | Vocabulary A-Z |
| I want fun, multimedia learning | Either |
For More Information
Check out our review of VocabClass
Or
Check out the VocabClass website
Or
Check out the Vocabulary A-Z website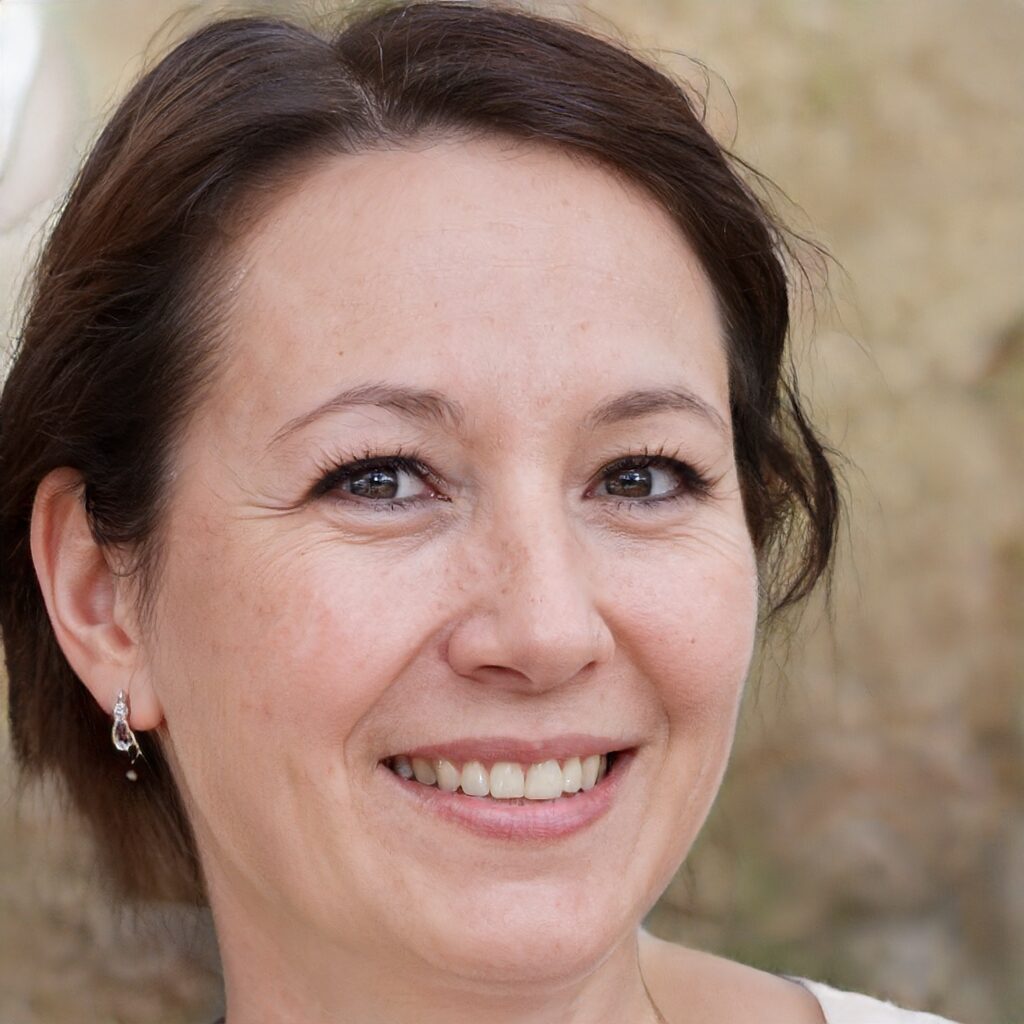 About the Author
Anne Miller is the editor of The Smarter Learning Guide and is a passionate advocate for education and educational technology. A mom of two, she majored in English Language and Literature and worked as a substitute teacher and tutor for several years. When not writing she continues to root for the Yankees and the Giants.