If you're looking for an affordable self-paced SSAT prep with a no questions asked refund guarantee, Private School Exam might be the solution that's right for your child's needs.
What is PrivateSchoolOnline?
Private School Exam offers online, web based prep for the SSAT and ISEE tests, and has been helping students improve their results since 2007.
Price: How much does PrivateSchoolExam cost?
The company has a very simple pricing model of $99.99 for all levels.
Given the access to professionally led videos and sizeable question banks, for the price PrivateSchooExam becomes an affordable SSAT prep option to consider compared to other solutions that can run into the hundreds of dollars.
How does PrivateSchoolExam work?
Once you enroll in their SSAT prep course, you'll receive access to online materials to help your child prepare for the exam. These include 8 hours of online recorded videos that cover subject topics and test strategies for both the SSAT and ISEE.
These videos are led by qualified subject matter experts, The math videos are presented by a PhD and reading comprehension and test strategies/tactics taught by an ISEE/SSAT tutoring specialist.
The material covered in videos is applicable to both ISEE/SSAT and while some parents may want something more specific to the SSAT, previous customers do consider the videos to be quite thorough and report seeing great success and consider it a great refresher for students.
In addition to videos, students are given access to a bank of 500+ interactive questions that simulate the format seen on the SSAT. This allows students to practice the format and subject matter of the SSAT while also receiving a detailed explanation of the answer to help boost understanding of the core concepts behind it.
The questions are accessible online and the results are graded automatically. Each section's results are tracked so that students and parents can get a good idea of how they are progressing in their test prep and adjust their plans accordingly.
These practice questions are modeled on previous SSAT tests and customers report PrivateSchoolExam's practice questions as being similar to the actual SSAT exam.
Parents and students should be advised that they do not, however, offer their own full length practice tests, you would have to find that on your own. Nor do they help in creating a detailed lesson plan for SSAT studying.
Interestingly, PrivateSchoolExam offers a no questions asked 60 day refund guarantee, all you have to do is email them. This is rare as most prep usually attach a number of clauses and conditions that have to be met before refunding money and we take this as a sign the company is confident in it's product.
One thing that we and other customers found unusual is that support is conducted by email. They do, however, typically respond within about 24 hours, which we were impressed by. Despite having no phone support, customers generally report being impressed by the level of customer support the company offers.
What levels of SSAT Tests do they offer
While not obvious on their website, PrivateSchoolExam offers prep for Elementary, Middle and Upper SSAT Tests.
Conclusion
While not as comprehensive as some more expensive prep courses, with a single affordable price covering video and question bank prep, we feel that PrivateSchoolExam's price is a good value if you don't require in depth student analysis, want concept refreshers or if the student doesn't have great difficulty with the material.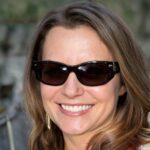 Jennifer Keenes is a writer and a new mom living in Florida. She studied education and, prior to becoming a freelance writer, worked as a substitute teacher at the elementary and middle school level. She is a big fan of the beach, working out and homeschooling her two daughters.
Jennifer