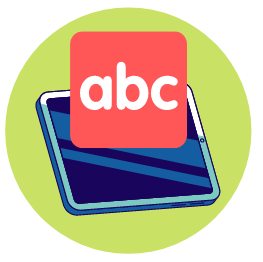 With its engaging writing style, fascinating topics, fun activities and wonderfully drawn illustrations, a subscription to Honest History can be a great way to get elementary age students interested in history and makes it a welcome addition to just about any secular history curriculum.
What Is Honest History
Honest History is a series of magazines and other works aimed at elementary school aged kids that aims to get them interested and engaged in the study of history.
To do so, the series uses well written and researched narratives, interesting illustrations and a variety of hands-on activities to tell the stories of important people, cultures and events of the past and the way they've influenced the present.
What Ages Or Grades Are Honest History Magazines Intended For?
Honest History is largely aimed at children between the ages of 6-12, or about grades 1-6.
By and large the books are fairly easy to read and well-designed for younger readers.
There are lots of visuals to keep younger students interested and the books generally keep paragraphs pretty short and unintimidating.
At the same time, the books cover a wide assortment of topics that can be of interest to older students, as well, such as ancient Rome, the Samurai, the Olympics, Pirates, the history of underwater exploration and so on.
That said, Honest History offers a bit more of an in-depth and rigorous exploration of history than many younger students might be used to.
The books can sometimes deal with challenging or complex topics in history, use more advanced language and have activities that can involve reading, writing and critical thinking.
As a result, particularly when it comes to the younger end of this age range, students may need a little help from their parents now and again.
What Are Honest History Magazines Like?
Although technically magazines, Honest History materials are more like little books.
They are 30-70 pages long and, instead of using the thinner, glossy paper favored by magazines, they are printed on fairly thick paper with using-friendly inks that gives them a very high quality feel overall.
Inside, the magazines are approachably written and, as mentioned, cover their topics in an easy to read manner.
They use an engaging, story-like narrative style, not too unlike that used by well-known history curricula such as History Quest.
As a result, they don't feel quite as much like a textbook lecture, meaning kids are less likely to zone out while reading or leave them to gather dust at the back of their closets.
In addition to the text, Honest History magazines make fairly extensive use of illustrations and graphics.
In fact, it is hard to find a page without at least one graphic or piece of artwork on it.
In addition to making the magazines far more visually appealing, the illustrations also serve to break up the on-page text, making the magazines seem a lot less intimidating regardless of the complexity of their content.
Hand drawn and full color, the drawings in each magazine are quite beautifully drawn and have a sort of cool art-deco feel to them, eschewing the usual cartoon-like drawings found in many other kids history programs in favor of a more sophisticated art style.
That said, while our tester certainly enjoyed the artwork and found them interesting to look at, it is possible that they won't be as appealing to some younger students as more modern cartoons might.
Finally, interspersed throughout each text are a variety of activities and projects that kids (and their parents) can try out as they learn.
As we will discuss in greater depth later on, there is a wide variety of things to do in these books, from written questions to hands-on kinesthetic activities, and they are all tightly aligned to the learning material.
While the series aims to make learning more enjoyable and engaging for kids, it is important to note that they also offer a pretty solid history learning experience.
Aside from exploring the stories of important people, places and events from the past, the magazines also include pages filled with interesting and relevant background information, relevant vocabulary terms and general facts that can help expand a student's (and sometimes even their parents') knowledge.
Further, the program never really shies away from discussing or exploring complex or challenging subjects, such as warfare or the effects of colonial expansion, which we appreciate.
How Does Honest History Approach Teaching Its Subject Matter?
Secular
Honest History is a secular history series.
Where it does mention God, the bible or other religious beliefs, it does so in a purely academic or historical context and generally makes a strong effort to treat all religious and cultural beliefs (such as Islam, Shinto) as equally valid and worthy of respect.
As a result, it can be a good resource for secular homeschoolers and other at-home learners looking for materials to supplement their social studies.
On the other hand, it might not be the best option for those looking for educational materials with a particular religious worldview.
Centralized theme
As we've mentioned, each issue of Honest History is written around a central theme or topic that serves to link together the different facts, individuals and even periods of time covered into a cohesive story.
There is quite a bit of variation in these central themes, as well.
Some Honest History issues focus on specific events or more limited periods of history, such as the space race of the 1950s and 1960s, the competition between Edison and Tesla, the story of King Ludwig II and the construction of Neuschwanstein Castle and so on.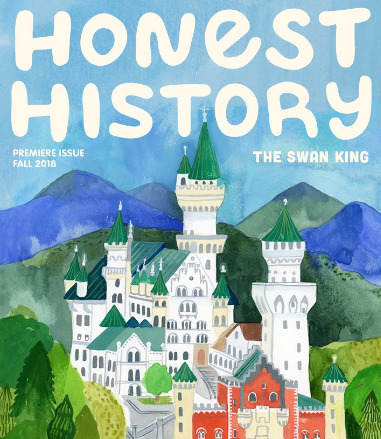 Others, however, examine a more broad concept or topic in history and can cover centuries or even millenia at a time.
For example, depending on the issue kids might learn about the history of Native Americans, ancient Greece, the Roman Empire, the history of spies, the history of the Olympics to the modern era, the history of India and more.
Aside from making a good story, the centralized themes of Honest History also make it a very useful addition for those doing unit studies.
Covering both broad ranges of the past and specific historical events, the magazine issues can more easily slide into a wide variety of topical social studies, acting as a more colorful and interesting curricular supplement or as a deeper dive.
That said, new issues and themes are dictated by the company's broader content calendar and the series doesn't really progress linearly or chronologically through time, which can be an issue for some homeschooling families to fit into their curricula.
A global perspective
Unlike many other history products out there, which tend to have a more Western bias, Honest History has a more global outlook and dedicates quite a few issues to exploring the people, events and histories of cultures from around the world.
For example, while there are certainly issues that center on the US and Europe, the series also includes quite a few issues on historical topics in Japan, China, India, the Ottoman Empire, West Africa and much more.
As a result, although it is not a complete curriculum or examination of global history, we feel that students reading Honest History are more likely to receive a more expansive, inclusive and complete look at the events that have shaped the world we live in.
Activity-rich learning
Finally, as we've mentioned, Honest History magazines also include activities, games and exercises to help students connect to and ultimately absorb what they are learning in a more fun and interesting way.
The series actually includes a wide variety of activities and exercises for parents and students to try out.
Students might, for example, be asked to answer some fairly standard critical thinking questions, do some mad libs, do a little project with some kitchen materials (such as creating invisible ink for writing spy reports), do word searches, complete various puzzles and mazes, create their own board games or sports and much, much more.
This variety of activity types makes using Honest History a little bit more of a multisensory experience, with students being given the opportunity to engage different senses by writing, drawing, cutting, pasting, coloring, actively playing and so on.
Multisensory learning not only makes learning more fun, but has actually been shown to help students encode and later recall information more effectively.
On the downside, as with any other activity-rich learning material, the inclusion of these exercises, activities and projects can make going through an issue of Honest History take more time.
While this is fine if a student is reading or using them as a casual exploration of history, it can be a little bit of an issue for parents who would like to integrate the magazines into a more general curriculum but have limited time to do so.
How It Works
Honest History is a magazine subscription to which parents sign up and receive a new magazine on a different topic every 3 months.
At time of writing there were 18 different magazines available (with more being written), which represents a few good years worth of new titles for a new subscriber to receive.
Subscriptions also come with access to the Honest History digital archive through the company's app, allowing parents and students to explore digital copies of the series' back issues on their digital devices.
The app is available for Apple, Android and as a web app, meaning parents and students can log into the program on a computer, tablet or phone, essentially letting them read Honest History magazines wherever and whenever they want, which is nice.
The inclusion of an app with digital copies can also be very helpful for larger families, as siblings might want to read a given magazine at the same time.
One thing we should note is that, like Ranger Rick or other educational magazines, Honest History subscriptions are auto-renewing. 
Consequently, parents will have to remember to cancel them automatically when they would like to stop receiving magazines, lest they be billed again/
Although not exactly uncommon with subscription services it can still be a little annoying, especially for busier parents who may be prone to forgetting to cancel.
That said, although primarily a subscription-based service Honest History is actually pretty flexible in terms of purchasing options.
If parents do not want to go with a subscription, for example, they can purchase individual physical copies – both as single purchases and as bundled packages of 6 magazines.
Parents can also create their own bundle of 3 magazines if they'd like, which can be helpful if they have particular topics they'd like to explore or if they would just like to dip their toes in before subscribing to the service.
Interestingly, and in addition to the subscription magazines and app, Honest History also runs a free podcast on its website called Anytime Now.
Each episode explores an important person of history whose lives were fairly inspiring and noteworthy, even (or especially) if the individual has been largely overlooked by traditional examinations of history.
For example, episodes have touched on the lives of notable individuals such as Mithridates, Jim Thorpe, Virginia Hall and many others.
By and large, the podcast episodes are professionally produced, making use of music and narration by relevant professionals and topical experts to keep things fun, educational and interesting to listen to.
From time to time they even have interesting and famous guest narrators, such as Patton Oswalt narrating an episode on Orson Welles or Adam Ray narrating an episode on President Lincoln.
Is Honest History A Complete History Curriculum?
While Honest History is an interesting and very enjoyable way for younger kids to learn about history, we feel that it is really more of a supplement rather than a complete history curriculum on its own.
To be sure, the series covers specific events, people and places in history in a fair amount of depth, often greater than is typically provided by traditional history lessons.
It does not, however, comprehensively cover ancient through modern history in the breadth of scope that K-6 students might require.
Further, while the magazines do include a number of fun activities, questions and projects for students to engage with and use to review what they've read, there really is no formal assessment or tests included with each magazine that parents can use.
As a result, we would suggest that Honest History is best used by homeschooling families alongside a more formal curriculum, especially as a way to add some much needed depth to a specific topic or unit study.
Pros and Cons of Honest History
Pros
In-depth and comprehensive study of diverse topics
Although it's not a full curriculum, the Honest History series of history magazines covers an impressive breadth of important places, people and events in history.
More than that, each issue explores a particular topic or event in history in a fair amount of depth, providing a good amount of background detail, historical facts, related activities and vocabulary work that make their exploration of history a comprehensive and fairly rigorous social studies supplement.
Makes history more engaging and approachable for kids
Honest History uses a more casual, narrative style that turns history into something of a story.
In addition, each magazine contains a good variety of puzzles, activities and games that can get students interacting and engaged with the material they are learning.
As a result, the series can be a lot easier for kids to go through compared to typical history books and can make learning about history more fun and a lot less intimidating a prospect.
Wonderfully Illustrated
In addition to being engagingly written, Honest History magazines are also filled with wonder, hand-drawn artwork that is both pleasing to look at and serves to break up the various paragraphs of text so pages don't look quite as challenging to read.
Globally inspired
Unlike some other materials out there, Honest History makes a concerted effort to avoid taking a eurocentric look at history and quite a few issues examine the influential people and events occurring in cultures around the world, such as Mesoamerica, India, West Africa, Japan and more.
Fun podcast episodes
In addition to its series of magazines, Honest History also offers a free and interesting podcast that kids and parents can listen to.
Covering a wide variety of interesting historical figures and events, the podcast episodes are pretty professionally produced and often make use of expert narration and interesting guest stars.
Flexible purchasing options
Although it is a subscription magazine, Honest History also allows parents to purchase individual titles, bundle issues together or create their own bundles, all of which can help maximize its integration into a broader social studies learning plan.
App allows access to back issues
Subscriptions to Honest History also allow parents and students to access digital back issues of the series, which can be a good option for exploring other topics or for keeping siblings from fighting over issues.
Cons
Can be a bit pricey per magazine
Although they are very nicely made, issues of Honest History aren't the cheapest magazines around and tend to work out to about $17.95 per issue.
Quarterly, not monthly, subscription
A yearly subscription to Honest History only sends out about 3 issues per year, which might be out of sync with the needs of a history-loving family and their social studies needs.
Who is Honest History Ideal For?
Secular homeschools
Honest History is a secular history magazine and, with a global outlook and no particular emphasis on religion or God, can fit nicely within a general secular history curriculum.
Those looking for an interesting and dynamic history supplement
History curricula aren't always the most interesting to work through, and Honest History can offer families a little bit of color and entertaining learning to an otherwise dry learning experience.
Those looking for a history supplement that can fit nicely in a unit study
With each magazine focusing deeply on a central theme, issues of Honest History seem to us to be a potentially perfect fit for those taking a unit study approach to history.
Students intimidating by the study of history
Honest History uses an engaging narrative style, fun activities and beautiful illustrations to make learning more interesting for kids, something that can be very helpful for students who show little interest or who have had poor experiences in the past.
Who Is It Not Ideal For?
Those looking for a full history curriculum
Honest History is not a full and comprehensive elementary history curriculum, but rather a supplement that focuses on specific individuals and events in history.
As such, it may not be the best option for those looking for a full program in ancient, medieval or modern history.
Those looking for a religious history curriculum
Honest History is a secular history program and, when it does touch on God or religion, it treats the subject matter academically, rather than as spiritual truth.
Further, the program tends to explore many different cultures and beliefs, treating them all as equally valid and important, which may be an issue for those looking to support a particular faith-based outlook.
Price
Note: Prices correct as of writing, all prices in USD.
Although it is intended as a subscription service, there are a few ways parents can get their hands on Honest History magazines and materials.
Parents can, for example, sign up for a recurring subscription for $71.42 per year or $53.89 per quarter.
They can also purchase bundles of 6 magazines for $108 and/or buy individual issues for about $17.95 per printed magazine ($6.99 for a digital copy on the app).
As always, parents should check for the latest prices, as well as for any discounts or offers that may be available.
Or
Is It Worth The Price?
As a supplement or even as casual reading, we believe that Honest History can provide a lot of value to families.
The quarterly series covers a wide variety of interesting topics and events, some of which have been left out of typical K-12 history curricula, and does so using a combination of a casual, narrative style and wonderfully drawn, full color illustrations that makes learning history far more interesting and approachable for kids.
In addition, each magazine contains a variety of interesting activities and projects that not only help keep students engaged with their reading, but can really get them thinking more deeply about what they're learning.
Finally, Honest History provides subscribers with access, via the app or the company website, to the company's rather extensive collection of digital back issues, allowing users to instantly explore a wide range of historical topics and figures with the click of a button.
Bottom Line
With its engaging writing style, fascinating topics, fun activities and wonderfully drawn illustrations, a subscription to Honest History can be a great way to get elementary age students interested in history and makes it a welcome addition to just about any secular history curriculum.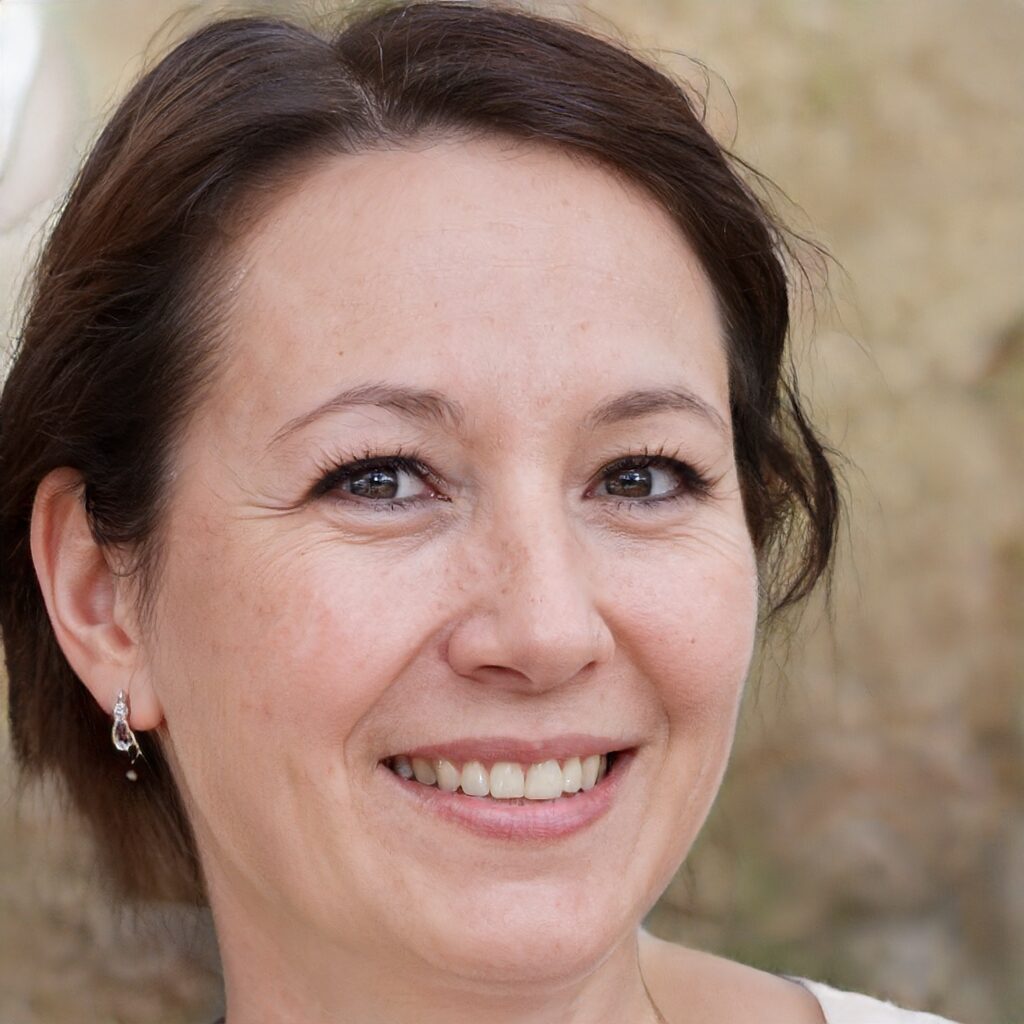 About the Author
Anne Miller is the editor of The Smarter Learning Guide and is a passionate advocate for education and educational technology. A mom of two, she majored in English Language and Literature and worked as a substitute teacher and tutor for several years. When not writing she continues to root for the Yankees and the Giants.