What Is Language Arts?
Language arts, as the name implies, is the study of language and communication.
As a discipline, it encompasses a broad range of topics ranging from reading and writing to speech, linguistics and more, or essentially all the skills and knowledge needed to communicate ideas to others in a society.
In the US, the term language arts is often used to refer to English Language Arts (or ELA for short), but the concept is pretty much the same regardless of the language studied.
Topics Covered In Language Arts
Language arts covers more than just two of the three Rs (i.e reading and writing) and can, in fact, have students work on a number of important skills and academic abilities.
A comprehensive and well-rounded study of language arts should include:
Reading
Reading comprehension
Writing
Spelling
Handwriting
Vocabulary work
Grammar and mechanics
Public speaking and rhetoric
Why Language Arts Is Important For Homeschooling (And In General)
While much has been made in recent years of the importance of giving students a solid STEM background, and while this is undoubtedly important for future success, language arts is no less important and should be considered a foundational component of any student's education.
Through its study, language arts can provide students with a surprisingly wide variety of skills and benefits, which we'll detail a little more below.
It helps students learn to better receive and communicate ideas
Throughout their academic careers (and really throughout life) students will be expected to be able to read new information, assess it and write down their thoughts and opinions in order to transmit them to others.
Being able to do so clearly and fluidly not only can make a child's life a lot easier in terms of schoolwork, but (rightly or wrongly) we are often judged by others based on our ability to communicate correctly and precisely.
Starting with phonics, spelling and mechanics and eventually progressing to comprehension, long form writing practice and analysis, a comprehensive study of language arts can help students learn to receive and convey information in a more organized and systematic manner.
It helps foster critical thinking skills
Reading comprehension work, writing research reports and engaging in literary analysis can be excellent ways of helping students hone their critical thinking skills.
In these exercises and activities, students learn to read, explore, consider, assess and draw conclusions from information they receive in texts or prompts, skills which form the basis for success in later studies and that are becoming an increasingly critical life skill in this fast-paced, information-overload world of ours.
It can help foster creativity
Any good study of language arts will expose students to a wide range of literature and give them the opportunity to try their hand at creative and academic writing, the latter of which will often require them to synthesize arguments using information from across different texts.
In addition, rhetoric and public speaking are also skills practiced in language arts, and students are often rewarded for their novelty and cogency, as well as clarity and the level of vocabulary used, which can get them thinking of some pretty creative arguments and phrasing.
It can help expand and deepen a student's understanding of the world
Finally, as students read new texts, do research, work with new writing prompts or listen to novel discourse, they will often be introduced to many important ideas and opinions, some new and some which have formed the basis of the society and culture in which they live.
This can, at the same time, expand a student's mind and allow them to better understand the world they live in.
Language Arts At Different Stages of Education
Owing to growing development and skill, as well as relevant age and grade standards if applicable, the focus of language arts education can be quite different depending on the stage of education in question.
Language Arts In Elementary School
In the earliest years of schooling, K-3 or so, the main focus of language arts is usually centered around building the fundamentals of literacy and communication.
That is, at this stage most programs tend to focus on things like learning to read, developing reading fluency, learning basic grammar rules, working on their handwriting, learning essential spelling rules and conventions and, of course, expanding their vocabulary.
At around grades 4 or 5, students generally start working on basic composition, typically starting with short sentences before progressing to the paragraph form.
At the same time, most language arts programs tend to start exposing students to more complex passages and texts, teach more complex sentence structure and grammar mechanics, continue to work on spelling and vocabulary and introduce creative writing tasks.
As students round out their elementary school years, generally the focus of reading instruction shifts from learning to read to "reading to learn," and reading comprehension tends to take a more prominent role in a student's studies.
Language Arts In Middle School
As students move into middle school, the focus of language arts instruction tends to shift once again in preparation for more advanced high school studies.
At this stage, there is more of focus on written assignments, with students developing their skill at more advanced academic writing, such as the basic 5 paragraph essay, book reports, research reports and so on.

At the same time, they'll also tend to work on shoring up their spelling and grammar skills, as well as their outlining and ability to pull use from multiple sources to make an argument.
Finally, at this grade level, students will generally be expected to grapple with more complex readings and ideas, usually in the form of longer, full novels.
Language Arts In High School
Finally, at the high school level, language arts tends to become more focused on analysis, comprehension, synthesis and argumentation, as students prepare their communications skills for life beyond the K-12 system.
At this stage, students begin to write formal essays, compare and contrast papers, persuasive essays, expository essays, reports and more.
Students are also traditionally introduced to a broader array of literature and literary styles, including poems, epics, scripts and plays, essays and so on, and are generally expected to perform deeper literary analysis (exploring themes, historical connections, symbols, use of language, etc.) in addition to simply reading and summarizing them.
Challenges in Homeschooling Language Arts
There are a lot of different skills to cover
As mentioned, language arts can cover quite a few skills, including reading, writing, spelling, grammar, handwriting and more.
This can be a particular challenge for homeschools as parents may not feel comfortable or particularly capable of teaching some of these skills.
Further, students may have what is known as a jagged profile in language arts- that is, particular strengths in one area (say, reading) but weaknesses in others (say, organized writing) that need to be addressed, which can lead to frustration for all involved.
Further, covering so many skills and areas can mean that parents have to purchase, store and keep track of a wider variety of materials and resources than with some other subject areas, including things like books, spelling worksheets, composition books, handwriting sheets, as well as scoring rubrics and more.
There's a lot of overlap in other courses, leading to possible overload
There can be significant overlap between language arts and other subjects, particularly when it comes to the more diverse methods used in homeschooling curricula (such as those using a Charlotte Mason method or those using a classical education approach).
Most common in social studies, but also in some science and even math programs, students may be presented with subject-linked books to read and analyze, reports to research and write and vocabulary to memorize and learn to spell correctly.
And while an integrated approach can have significant benefits for students in the long run (and sometimes make learning more quantitative subjects a little more interesting), the cumulative amount of reading, analysis, vocabulary work, research, spelling and more that students will be expected to do can be a bit overwhelming.
It can get to the point where students begin to disengage from focused language arts instruction altogether, assuming they are covering the material in other courses anyway.
Can be hard to build skill while keeping things interesting
While some students certainly enjoy reading, writing and exploring the different facets of the English language (or at least tolerate it well as a whole), others can find some or all of it somewhat dull.
To their credit, some of the skills that language arts develops (handwriting, grammar, mechanics, vocabulary) can require a good deal of repetitive practice and even rote memorization and it can be a challenge for parents to keep things interesting and engaging week after week.
Can be more time consuming to teach, practice and correct work
Although some aspects of language arts instruction can be straightforward and mechanical (grammar, handwriting and so on), other aspects (writing, literary analysis, public speaking) can take a little more time for students to prepare and for parents to correct.
They may also be a lot more subjective, with homeschooling parents not always being able to rely on a simple and quick scoring rubric and instead having to make judgment calls and personal assessments on student work.
While this can be a plus for those who got into homeschooling to spend time working with their children and who are interested in fostering creativity, it can be harder for busier homeschools to fit into a schedule and those who may not feel personally capable when it comes to teaching the subject matter at hand.
Recommended Curricula and Resources For Teaching English Language Arts
All in One Programs and Resources
Learning Language Arts Through Literature is a highly compact yet comprehensive language arts program that is designed to teach students from grades 1 through 12.
Each grade or level in the series is taught using just one main teacher's guide and covers everything from reading, spelling, grammar, writing and more using a combination of high quality literature-based passages, a classics-based book list and an assortment of interesting and engaging Charlotte Mason-style activities and exercises.
Read our in-depth review of LLATL for more information
Adventure Academy is something of an interesting curriculum supplement in that it combines essential principles of reading, writing and language with an immersive, colorful and highly interactive 3D video game-style world.
In the program, students can work on everything from reading strategies, research techniques, the writing process, and word studies by watching instructional videos and completing tasks, games and challenges set by in-game teachers and non-playable characters, making reviewing language arts skills a lot more fun and engaging.
Read our in-depth review of Adventure Academy for more information
Bookshark is a well-known provider of Charlotte Mason-inspired homeschool curriculum packages that offers materials for teaching single-subjects, such as language arts, and complete grade-in-a-box solutions.
With language arts, the program offers a wide selection of interesting and classic literature to work on reading and comprehension, a company-developed guide to writing and grammar mechanics, well known spelling and handwriting programs and a wide variety of supplemental programs that parents can choose from to help build specific skills.
All this can make Bookshark a very useful and convenient solution for the right homeschooling families.
Read our in-depth review of Bookshark for more information
Moving Beyond the Page is a secular all-in-one homeschooling solution intended for advanced or gifted students that takes a constructivist and frequently interdisciplinary approach to learning .
When it comes to language arts, for each grade the company offers a mix of high-interest and classic literature, instructional readers, direct phonics instruction and more and often blends the subject matter into interesting topical units and subunits, such as the environment, time and history, and includes a good deal of hands-on learning activities, as well.
Read our in-depth review of Moving Beyond the Page for more information
Originally created in the UK, Night Zookeeper is an online language arts program that covers grammar, reading comprehension, vocabulary, spelling, punctuation and writing.
Students take the role of a night zooper and must explore and, later, defend the zoo and its inhabitants against an invading force of evil robots, leveling up and accumulating awards and badges by completing writing and other ELA challenges.
Although not a complete curriculum in and of itself, the program helps students hone their skills through engaging video game elements, a variety of integrated learning tools, a beautifully rendered cartoon environment and an immersive storyline.
All this can make Night Zookeeper an interesting option for those who struggle to help their children engage with language arts instruction.
Read our in-depth review of Night Zookeeper for more information
An all-in-one ELA program, Logic of English (Foundations and Essentials) covers everything from phonics and reading to handwriting, spelling and composition.
It does so using structured lessons centered around Orton-Gillingham-inspired methods, as well as a variety of hands-on activities, games and exercises that turn learning into a more multisensory and engaging experience for all involved.
Read our in-depth review of Logic of English Foundations for more information
Spell to Write and Read is a spelling program whose approach to teaching spelling is a little different than most.
Based on the Spalding method, the program combines spelling, writing and reading and actually begins a student's study of literacy through direct and dedicated phonetic spelling instruction, building a strong systematic and logical base in the subject.
Writing and reading are then encouraged to develop as a natural and logical outgrowth of this learning.
Although it doesn't cover all the ELA subject areas, the program does offer a complete and holistic approach to spelling, reading and competition that can be helpful for those who have struggled with other approaches or who want to give students a strong and deep understanding of English language rules.
Read our review of Spell to Write and Read for more information
Unlike what its name would imply, Grammar Galaxy is actually a pretty comprehensive English language arts program that teaches vocabulary, grammar, spelling, reading, literary analysis, writing and public speaking.
The program uses highly engaging fiction storybooks, which are divided into theme-and-skill-specific units and serve to introduce various ELA topics.
The books revolve around the adventures of thee kids, named the Grammar Guardians, who work together with the student (their newest recruit) to use proper English language principles to end the machinations of the evil Gremlin.
At the same time, Practice exercises are disguised as "missions" that students fulfill that have them saving the planet English, yet contain all the skill-reinforcing work students will need, such as outlining, essay writing, sentence analysis, identifying parts of speech, reading comprehension and so on.
Although perhaps a little more unusual than most other programs, Grammar Galaxy can be a surprisingly thorough and highly effective program for homeschooling families who need or want a little more fun out of their ELA programs.
Read our in-depth review of Grammar Galaxy for more information
Lightning Literature is a gentle, literature-based program that covers reading comprehension, grammar, and composition from the elementary to high school level.

The program handles complex concepts and tasks using a step-by-step approach, allowing students to tackle them over a period of lessons, which in turn can make the program far more approachable and less stressful for all involved.

Additionally, Lightning Literature weaves books and readings quite tightly into its workbook-based practice exercises, making them more relevant and interesting, and its extensive book lists expose students to a wider variety of interesting and diverse books than most other ELA programs.

Read our in-depth review of Lightning Literature for more information
Reading
All About Reading is one of the more popular reading programs out there for homeschooling families.
Based on Orton-Gillingham methods, the program uses a combination of brightly colored and fun readers, step by step instruction and a wide variety of hands-on activities and exercises to teach students everything from essential letter sounds and blending through more advanced vocabulary work and reading comprehension.
Read our in-depth review of All About Reading for more information
Published by Well-Trained Mind Press, The Ordinary Parent's Guide to Teaching Reading is an extremely compact and easy to use reading program.
Teaching from a single page multi-year book, parents are offered a wealth of tips, scripted instructional material, games, activities, exercises, reviews and more – all of which is designed to carry students from the basics of phonemics to becoming more fluent readers.
As a result, it can be an excellent program for those who don't want to have to buy, store, keep track of and organize a lot of readers or other resources each year.
Read our in-depth review of The Ordinary Parent's Guide to Teaching Reading for more information
Explore the Code is a complete, multisensory reading program based on the Orton-Gillingham approach.
Offered as both an online and traditional program, the program explicitly teaches students phonics and reading through the use of a fully scripted teacher's guide, workbook exercises, hands-on work and plenty of dedicated practice and review.
Explode the Code also provides a good amount of vocabulary and spelling instruction and practice that can make it a little more holistic and comprehensive than some other dedicated reading programs we've seen.
Read our in-depth review of Explode the Code for more information
Writing
(Note: check out our guide to homeschool writing curricula for a more in-depth exploration of writing programs.)
IEW (K-12)
The Institute for Excellence in Writing (or IEW for short) is a well-known and very practical homeschool writing program.
The program combines a very systematic methodology with a series of entertaining and engaging instructional videos (aimed at parents) and helps students become less reluctant writers by giving them an organized and logical plan to follow when confronted by a blank page and a writing prompt.
As a result, it can be a particularly useful and effective option for parents of reluctant writers.
Read our in-depth review of IEW for more information
Writing A-Z is an online program that provides homeschooling families with a powerful and comprehensive way of learning to write.
A process writing program, the program is focused on getting the students more focused on the process of writing (such as brainstorming, outlining, drafting and editing), rather than the product itself, and gets them to use a variety of organization tools, rubrics and checklists in order to get and stay on track.
The program also gives students and parents access to a powerful online writing environment filled with interactive writing tools to help make the process of learning a little easier and more efficient.
Read our in-depth review of Writing A-Z for more information
WriteAtHome is a writing program that offers a series of online lessons and coaching services aimed at middle and high school level homeschool students.
Offering full year and semester-long courses, as well as more focused workshops, students use a fairly powerful learning platform to access writing-oriented video lessons, assessments and writing assignments, which are then uploaded, corrected and assessed by a cadre of professionally trained coaches.
In addition to simple correction, these coaches offer students specific and detailed feedback that they can use to improve their writing, a touch of personalization that allows the program to stand out from others.
Read our in-depth review for more information about WriteAtHome
Essentials in Writing is a self-study complete homeschool writing program for students in elementary through high school.
Broken up into 12 levels, the program teaches through a combination of short video lessons (aimed at students) that introduce and explain essential grammar and writing techniques, workbook exercises and organizational charts and a wide variety of composition exercises and prompts for practice.
The program is designed to teach writing incrementally, starting with the sentence and progressing through paragraph and multi-paragraph exercises and often makes a point of modeling proper techniques and the writing process itself (often in real time) to students, which is fairly unique.
Interestingly, the program also offers optional writing assessment services, which can be of help to busier and less confident homeschooling parents.
Read our in-depth review of Essentials in Writing for more information
Write Shop is a writing program that aims to help students write down their thoughts in a more methodical and structured way.
The program is very open and go and tends to view writing as a highly organized process, guiding parents and students step by step through the writing process, from pre-writing activities and brainstorming all the way through the creation of a final draft.
In addition to teaching a more structured approach to writing, Write Shop also uses a wide number of hands-on, creative activities to try out in order to hone writing skills and techniques in a more multisensory and engaging manner.
Read our in-depth review of Write Shop for more information
BraveWrite is a program that takes a more gentle, child-centric and personalized approach to teaching students to write.
Inspired by Charlotte Mason methods of teaching, the program helps students develop their skills at writing (and familiarity with spelling and mechanics) in a more natural manner, using suggested readings, discussions, activities and even bonding exercises, while generally encouraging students to express themselves in their writing using topics they actually want to write about.
Read our in-depth review of BraveWriter for more information
Handwriting
Based on principles and best practices of occupational therapy, Handwriting Without Tears teaches students to write by hand in a developmentally appropriate, systematic and multisensory manner.
Throughout the program, students are directly taught specific ways of writing and engage in a number of activities, from hands-on/tactile work to rhythmic movement and song, to help them practice in a far more fun and stress-free manner.
Read our in-depth review of Handwriting Without Tears for more information
Zaner Bloser is a specific and popular method of teaching handwriting that aims to help students learn to write both print and cursive letters (as two different alphabets) with a minimum of strokes and a maximum of clarity.
The Zaner Bloser Handwriting series is a series of books that teach this method of handwriting using a combination of direct instruction, modeling and focused practice exercises.
As a whole, the series provides fairly comprehensive instruction that covers everything from posture and pen control to specific letter formation and practice.
Read our in-depth review of Zaner Bloser Handwriting for more information
D'Nealian Handwriting is a rather unique way of teaching students handwriting that has them learn a single, continuous stroke alphabet with letters pre-designed to transition into cursive writing.
Savvas' D'Nealian Handwriting series is a comprehensive series of books that teach students this alphabet, the essentials of handwriting (spacing, letter and page orientation, posture, pencil holding etc), as well as focused instruction on transitioning to cursive and improving their neatness, speed and more.
Check out our in-depth review of D'Nealian Handwriting for more information
Spelling
The sister program of All About Reading, All About Spelling is a phonogram-based spelling program based on Orton-Gillingham methods for instruction.
The program explicitly teaches the 72 basic phonograms of the English language, as well as their sounds and patterns, and spends a good deal of time exploring, explaining and reviewing the rules of English spelling in a common-sense manner.
It also includes a number of tactile and hands-on learning activities, which it uses as practice.
As a result, the program relies a lot less on rote memorization than other programs, which can make it less frustrating and more attractive an option for many homeschooling families.
Check out our in-depth review of All About Spelling for more information
Spelling You See is a spelling program that eschews the usual combination of memorization-heavy spelling lists and tests in favor of a more natural and developmentally-linked approach to learning to spell.
Rather than age or grade, the program is divided into several stages, each linked to the developmental stages of language acquisition.
Through scripted, mastery-based and easy-to-use lessons, it incrementally teaches students the rules and conventions of spelling using direct instruction, fun and engaging literature and a variety of Charlotte Maston-type exercises, such as chunking, dictation, copywork, as reinforcement.
Read our in-depth review of Spelling You See for more information
Sequential Spelling is a comprehensive spelling program that groups word lists together by word families, rather than age or grade, and encourages students to develop their own intuitive connections between word families and their rules with the help of gently guiding instruction.
In this way, students become familiar and capable of learning how words are built and expanded upon in a more natural and easy to internalize manner.
Lessons in the program are also highly multisensory, incorporating audio, visual, kinesthetic and oral exercises and reviews.
Read our in-depth review of Sequential Spelling for more information
Spelling program is a popular program used by homeschooling families and in traditional classrooms.
The program has a relatively unique lesson structure, combining pre-tests, phonetic spelling instruction and a variety of skill-testing and sometimes fun exercises, such as crosswords, puzzles, riddles, proofreading, writing exercises and more, which work to keep learning fresh as students go along.
While spelling is the primary focus of the program, Spelling Workout also offers students practice on other key ELA skills, such as phonics, reading comprehension, cursive handwriting, vocabulary development and even dictionary skills.
Read our in-depth review of Spelling Workout for more information
Spelling Power (3-12)
Spelling Power is an exceptionally compact, multisensory homeschool spelling program that uses one manual to teach spelling to students from grade 3 to 12 and beyond.
The manual includes a rather impressive collection of 5000 high frequency words that form the basis for the program's lessons and activities.
Students review groups of words, test their knowledge and then do deliberate practice on the ones they get wrong using a specific and thorough 10-step process that allows lessons to be completed in well under 20 minutes.
The program also provides a rather substantial list of suggested multisensory activities, games and exercises that can be used to reinforce a student's knowledge, making the program a quick and potentially very engaging way of learning to spell.
Read our in-depth review of Spelling Power for more information
Vocabulary
Wordly Wise 3000
Wordly Wise 3000 is a well-established, popular and somewhat advanced homeschool vocabulary program.
Available both as a digital (as Wordly Wise i3000) and pen-and-paper program, each lesson in the program is based on a short word list and a variety of workbook activity exercises, including sentence completion, analogies, synonym work and reading comprehension exercises.
In addition to the main program, Wordly Wise has also partnered with Quizlet to provide students with an assortment of flashcards, quizzes, writing work and even games to help practice their vocab skills in a more interesting way.
Read our in-depth review of Wordly Wise 3000 for more information
Vocabulary Workshop is a spelling program that has become fairly popular in homeschools and traditional classrooms.
The program's books are divided into units that contain a wide variety of grade-leveled passages (poems, essays, stories, fables and more) across a number of interesting subjects that students read and from which the word lists are derived.
Following the readings, students are offered a wide range of different activities to try in order to work on their comprehension, memory and use, as well as a dedicated review section.
In addition, Vocabulary Workshop also offers a number of digital extras through the company's website, including quizzes, read alouds, games, crosswords, flashcards and more.
Read our in-depth review of Vocabulary Workshop for more information
Wordbuild is a program that aims to help students develop a stronger vocabulary without having to do a lot of rote memorization.
Unlike most other vocabulary programs, Wordbuild is a morphology-based program, teaching students all the relevant root words, prefixes,suffixes and spelling/grammar rules they will need to build, deconstruct and decode the various words they come across in their daily lives.
In other words, rather than being given word lists to memorize, students learn the skills and knowledge that they will need to derive meaning from words, regardless of whether they have ever seen them before, which is rather unique.
To reinforce the learning, the program also offers students a wide range of activities to try out, including word squares, stair step exercises, crosswords and more.
Read our in-depth review of Wordbuild for more information
Grammar
Developed by Well-Trained Mind press, First Language Lessons blends Charlotte Mason and classical education elements to teach grammar to students at the early elementary level.
The program's scripted lessons provide explicit instruction in grammar rules, using exercises such as recitation, copywork, sentence diagramming, memory work, dictation, a back and forth dialogue and even an assortment of passages and poems to efficiently and succinctly introduce concepts.
As a result, it can be seen as a thorough, traditional and structured way of introducing grammar to students.
Read our in-depth review of First Language Lessons for more information
Shurley English is an English language arts program that teaches grammar and writing with a little bit of a twist.
The program systematically and methodically teaches things like grammar rules and mechanics, but does so with lessons that incorporate kinesthetic, multisensory activities such as chanting, dialogues and even body movements, as well as an interesting question and answer methodology for sentence analysis.
It is particularly notable for its jingles, which are used to reinforce key rules and structures in English, making them a lot more memorable for kids.
Read our in-depth review of Shurley English for more information
Bottom Line
Language arts are a critical part of any student's education, teaching them the skills they will need to both receive and communicate ideas from and to others.
Owing to the many topics and skills the subject can involve, and the time lessons can take, it is not necessarily the easiest for homeschooling parents to teach.
That said, there are a wide number of homeschooling resources out there for English language arts that can make lessons a lot easier and more effective for all involved.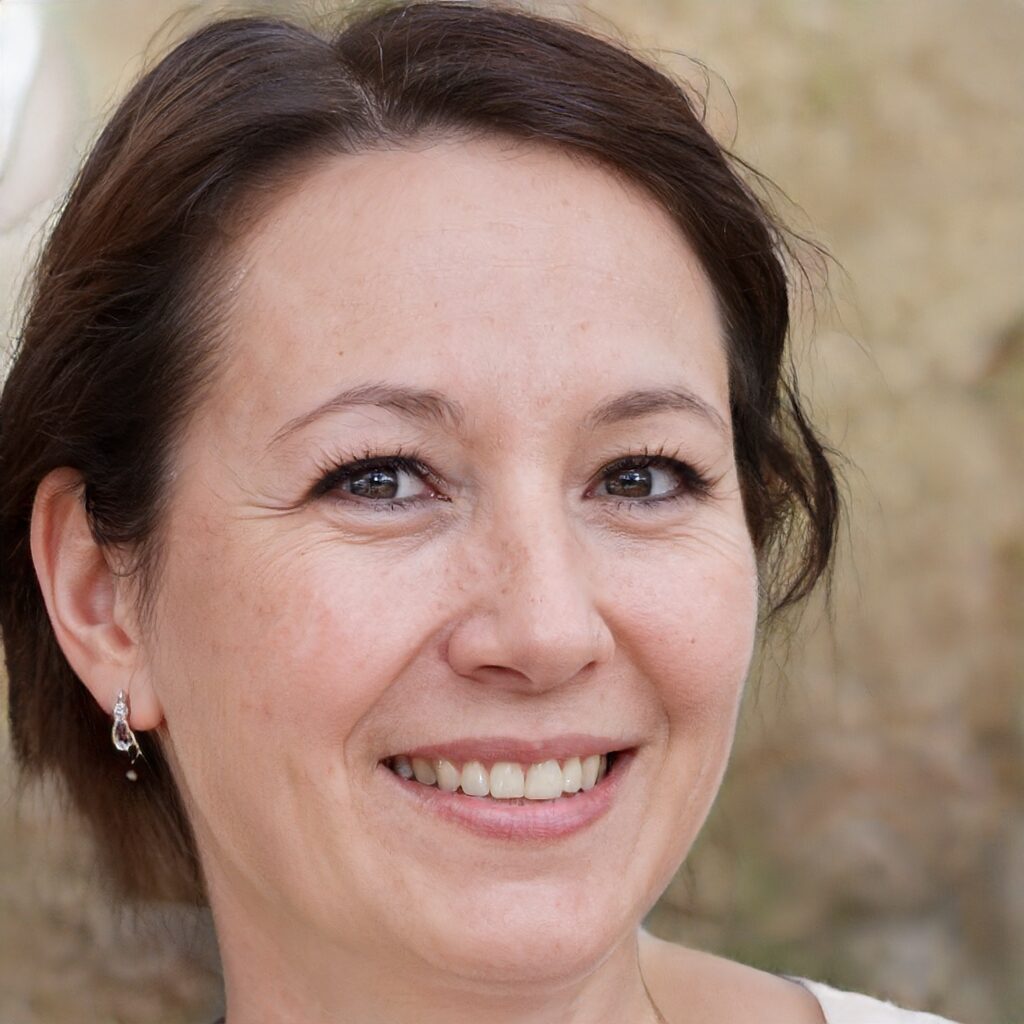 About the Author
Anne Miller is the editor of The Smarter Learning Guide and is a passionate advocate for education and educational technology. A mom of two, she majored in English Language and Literature and worked as a substitute teacher and tutor for several years. When not writing she continues to root for the Yankees and the Giants.