"With its interest-based curation of books and the inclusion of engaging gift items, we feel the Reading Bug Box is a great option for those looking for a personalized book subscription box."
---
What is Reading Bug Box
Reading Bug Box is a kids monthly subscription book box service based out of San Carlos, CA. It is the book subscription service of an independent book retailer, The Reading Bug, and offers both curated and personalized book selections for a variety of different ages.
The Reading Bug also has a podcast, The Reading Bug Adventures Podcast, where new kids books are read out loud with relevant sound effects and some fun music.
Price
The Reading Bug Box offers four categories of subscription book boxes for kids (prices correct as of writing).
For babies and toddlers they offer Baby boxes of pre-picked, sturdy board books.
For older kids, they have three ranges of personalized boxes, depending on your child's age and reading level:
Read to me (ages 0-4 years): provides a selection of read aloud books
Early Reader (ages 5-8 years): a mix of read aloud and books kids can read on their own
Reader (ages 8-13 years): A selection of books kids can read on their own
Baby plan (ages 0-30 months)
| Month to Month | 3 Month Plan | 6 Month Plan | 12 Month Plan |
| --- | --- | --- | --- |
| $19.99 | $19.50 | $19 | $18 |
| +$3.50 s&h | +$3.50 s&h | +$3.50 s&h | +$3.50 s&h |
Read to Me (0-4 years), Early Reader (5-8 years), Readers (8-13 years)
| Month to Month | 3 Month Plan | 6 Month Plan | 12 Month Plan |
| --- | --- | --- | --- |
| $29.99 | $29.00 | $28.50 | $27.00 |
| +$3.50 s&h | +$3.50 s&h | +$3.50 s&h | +$3.50 s&h |
Given that you get several books per box, and given that each book can cost between $15 and $20, we think that at this price Reading Bug Box's plans are pretty good value for money.
Customers should be aware, however, that plans renew automatically at the end of the term and will need to be cancelled or you'll be charged again.
Age Range
The Reading Bug Box caters to a wide age range of children, from newborns to young adults, up until around 13 years of age. This means it can cater to families with children of various ages, which is great for larger families and those looking for a service that can grow with their kids.
Because it divides its selection by reading level and not necessarily by type of book (board, picture, chapter) or by age, this is also a good service for parents of precocious readers.
What kind of books are we going to get?
The Reading Bug Box really stands out due to its ability to personalize the book boxes it sends out based on the interests of the child, rather than a more broad one-book-fits-all approach.
Based on interests that customers pre-selects for the recipient, the staff will then try and create a book box based around those interests.
If you select their baby boxes, you'll get a curated box of pre-selected titles that are not personalized (since babies don't tend to have many outside interests and hobbies) but rather picked out by staff members.
The Reading Bug Box offers a standard range of picture, board and chapter books. Unlike many other kids book subscription services there is no real standard number of books that you'll receive every month, but customers tend to receive between 2-4 books per box depending on interests and book availability.
This may not be an issue to most but some parents may have an issue with the varying number of books they receive, especially if they have multiple children who may become jealous if they receive fewer books than their sibling.
Customers with boisterous readers should also be aware that while many books will come as durable hardcovers, some may come as paperbacks and will not stand up as well to the fold, spindle and mutilate nature of younger kids.
Finally, because the baby boxes are not as personalized, we feel there may be better options for them.
What condition are these books (new, used)?

These books come new from the company's bookstore.
How are these books curated?

The books are curated by the company's staff who work at the company's book store in California.
They make their selection taking into account the interests selected by the customer during the checkout process. These include:

Art & Drawing
Dragons and Dinosaurs
Fairies and Princess and Unicorns
Humor
Music
Science
Sports
Non-fiction
Dinosaurs
And more
Overall, these lists are fairly extensive and cover a good deal of choices. Customers can also choose as many categories as they like, ensuring a good variety of possible books.
However, there are some things to consider. These interest categories are quite broad and may not not be as targeted as customers may prefer. For example, a 5 year old may enjoy reading about bugs, animals and sharks but not care much about space, yet both fall under the Science interest.
There are also some interests available for certain reading levels that are not available for others. For example, the readers category (ages 8-13) offers customers the ability to select graphic novels (comic books), yet many parents trying to encourage young readers may wish to have the option to select comics as well.
Also something to consider is that, due to the fact that personalization is dependent on book availability, some users report that shipping times can vary more than other book boxes, although most users report receiving their books on time.
Where does the Reading Bug Box ship to?
They ship to the United States ($3.50 shipping and handling) and the United Arab Emirates.
The company does not seem to ship to Canada or other countries at this time, which might be disappointing to expats and international customers.
The company and previous reviews have noted that shipping times may take longer than expected due to the need to find and include books based on selected interests.

Flexibility of Subscription
The Reading Bug Box is fairly flexible with its subscriptions.
Customers have the option of cancelling anytime, and they also have the option to skip months when they would like.
Most importantly to a company that offers personalized choices to children is the fact that the company offers the ability to change the interest range of customers upon demand. As we know, kids lose interest in things and develop new hobbies all the time.
If you receive a book that you already have and you take a picture giving it to someone else, they will give you up to $5 credit for a new book at their online bookstore. This isn't as generous as some, but more so than others we've seen.

What kind of offers do they have for families with multiple kids
We found that the Reading Bug Box offers good deals for families with multiple kids.
In general, customers can add another child to a subscription and receive 15% off.
Parents looking to get subscriptions for two children can have it be sent in one box. More than two children, however, and the company requires a separate subscription box purchase.

Are there any goodies in the box?
Reading Bug Box is mainly a book box and tends to focus more on personalizing the selection of books in the boxes it sends out. Some users have expressed their disappointment that there aren't more toys and gift items in each box.
While not as high value as some of its competitors, it should be noted that the company does include small gifts in boxes. These can include art supplies, inspirational quotes from authors, stickers and small toys.
Another drawback is that while other book subscription boxes offer a free higher value gift with the first box, Reading Bug Box offers this for an extra fee.

Does the Company Give Back Socially?
While the company may donate on its own, there is no charity or donation currently intrinsically linked to the company's business model.
The purchasing of the subscription box, however, does help support an independent bookstore, which certain people may appreciate and consider socially conscious.

How giftable is this subscription box?
While the company does offer gift cards, the personalized nature of Reading Bug Box's offerings makes it a better choice for children of close friends and family. While you can choose not to personalize the box based on the child's interests, that would be removing the main benefit of the service.
Further, the company does not at this time individually wrap books, lessening the gift factor.
Overall, unless you know the recipient fairly well we feel there are more giftable kids book subscription boxes out there.

Conclusion
With its interest-based curation of books and the inclusion of engaging gift items, we feel this the Reading Bug Box is a great option for those looking for a personalized book subscription box.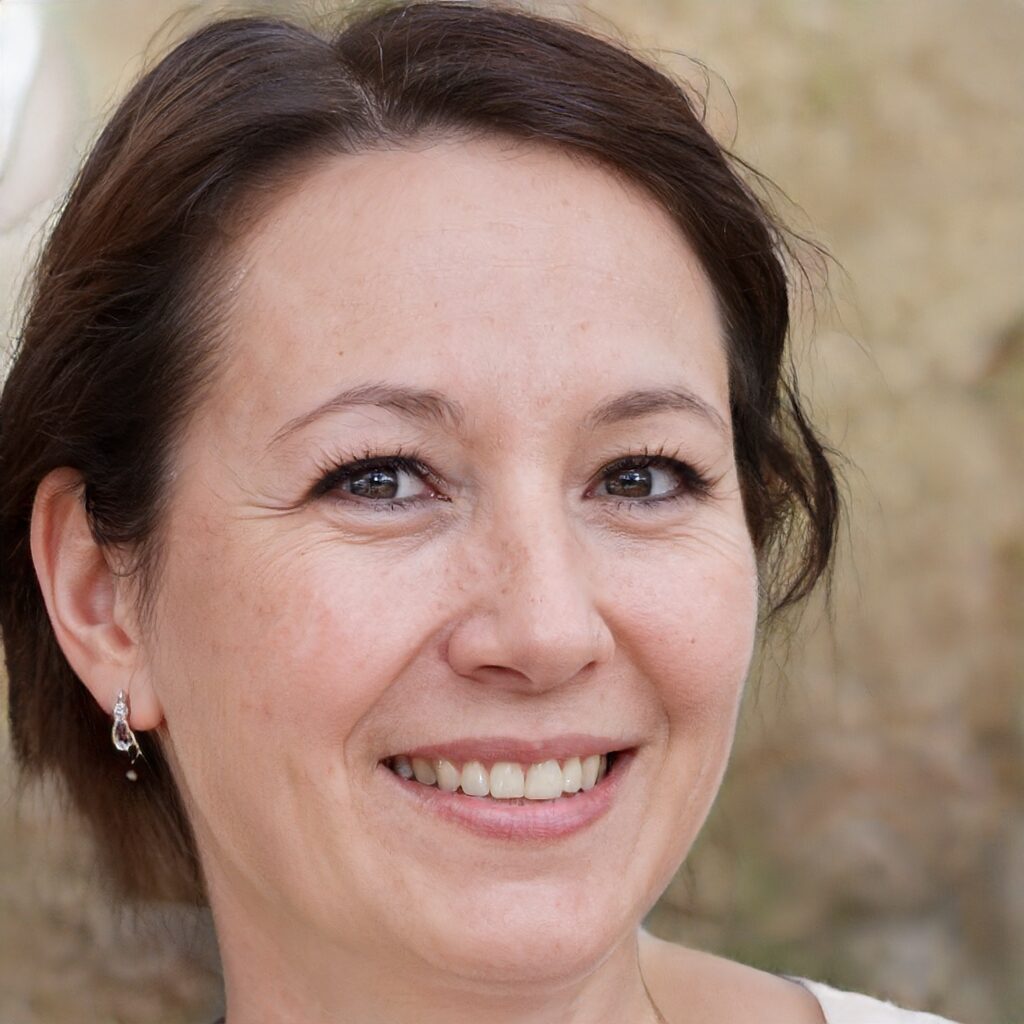 About the Author
Anne Miller is the editor of The Smarter Learning Guide and is a passionate advocate for education and educational technology. A mom of two, she majored in English Language and Literature and worked as a substitute teacher and tutor for several years. When not writing she continues to root for the Yankees and the Giants.
FAQ